Apple Watch Series 7 Price and Features
Earlier today, Apple announced the brand new Apple Watch Series 7 that aims to take their advanced wearables to the next level. Utilising the latest watchOS 8 operating system, the 7th generation comes equipped with a larger and more advanced display as well as enhanced durability, faster charging and several fresh aluminium case colours. Additionally, fitness junkies will be excited to learn that new health and wellness tools have been added to the mix, with the tech giant injecting a bunch of new programs and group workout features into the watch.
"Apple Watch Series 7 delivers significant improvements making the world's best smartwatch better than ever before," said Jeff Williams, Apple's chief operating officer. "Powered by watchOS 8, Apple Watch brings useful new capabilities to help customers stay connected, track activity and workouts, and better understand their overall health and wellness."
New Design and Optimised User Interface
Available in 41mm and 45mm sizes, the Apple Watch Series 7  uses a new innovative design to offer nearly 20% more screen area and thinner borders at just 1.7mm –  40% smaller than the previous model. While the wrist is down, the Always-On Retina display increases the indoor brightness by 70%, making the watch easier to see without having to wake the display or lift the wrist.
Taking advantage of the extended display, the Apple Watch Series 7 provides two additional larger font sizes and a new QWERTY keyboard that can be tapped or swiped. Bettering text efficiency, Series 7 also utilises on-device machine learning to anticipate the next word based on the context of the conversation.
Upgraded Durability
Keeping its sleek aesthetic, the Apple Watch Series 7 has a redesigned front crystal with a more resilient geometry that is 50% thicker than the Series 6. In combination with enhanced crack protection, the Apple Watch Series 7 is now IP6X dust-resistant, making it more durable in outdoor environments like the beach or desert while still maintaining its water-resistance of 50 metres.
Faster Charging
Introducing new charging architecture and Magnetic Fast Charger USB-C cable, the Apple Watch Series 7 has increased its charging time by 33% compared to the Series 6 and will provide all-day 18-hour battery life.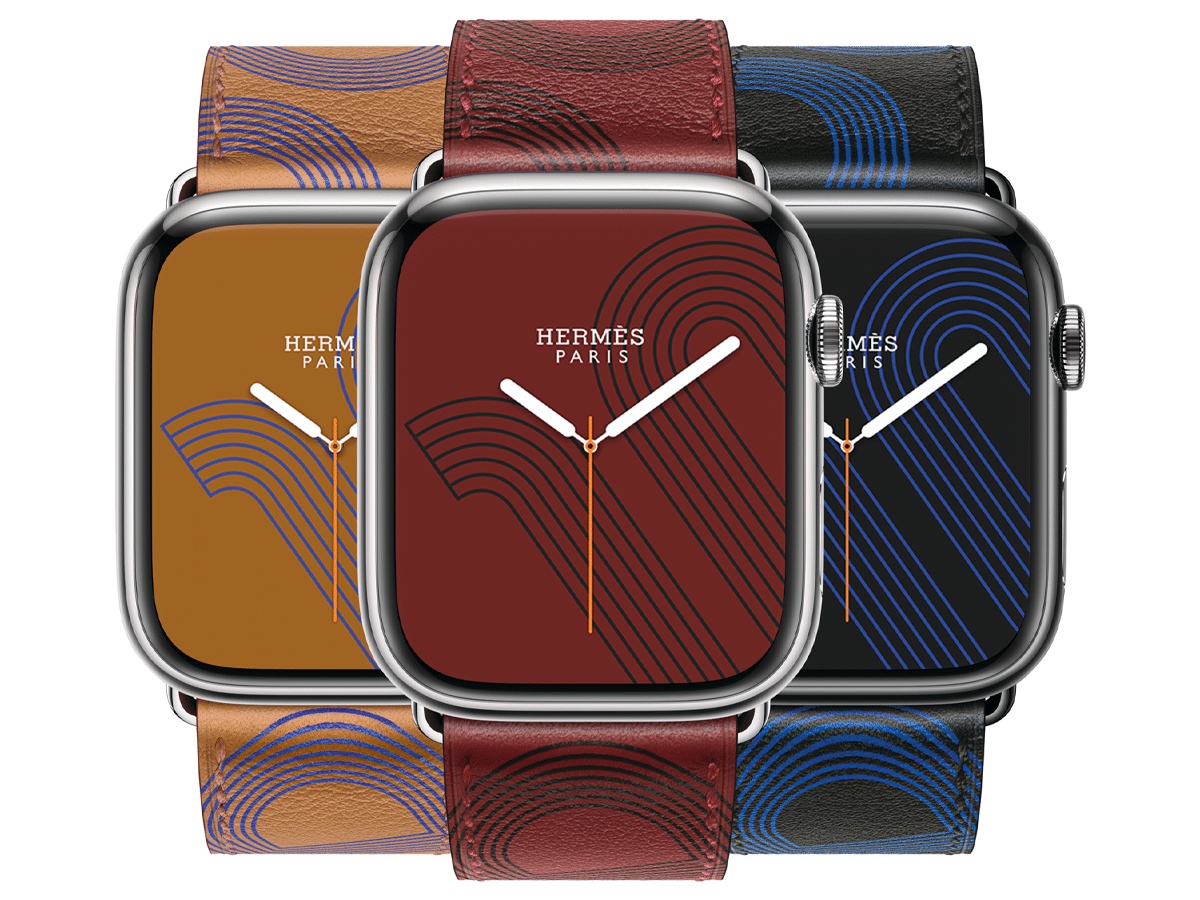 New Lineup Collection
The Apple Watch Series 7 collection launches five new aluminium case colours, including midnight, starlight, green, blue and red.  Offering backward compatibility with previous favourites, Apple has launched an 'exciting palette' of new bands that will fit with earlier models.
Apple Watch Nike and Apple Watch Hermès have also created a number of exclusive bands and watch faces set to be released later this year. The Nike Sport Loop comes in three new colours, pairing smarty with the new Nike Bounce Watch face, that dynamically animates with wrist movement, tapping the screen, or scrolling with the Digital Crown.
Apple Watch Hermès has introduced two new styles:  the Swift leather Circuit H is a bold graphic representation of the brand's signature anchor chain, and the Gourmette Double Tour pays tribute to 1930s Hermès collars, with the links weaving together in supple Fauve Barénia leather.
Apple Fitness+
On the 27th of September, Apple Fitness+ will introduce a new body-conditioning workout type with Pilates and guided Meditation. And for all you snow bunnies, Fitness+ has a new program dubbed Workouts to Get Ready for Snow Season, with two-time Olympic gold medalist and five-time world champion skier Ted Ligety.
Later this year, Fitness+ will activate Group Workouts with SharePlay, allowing users to exercise with up to 32 people at once to keep motivation levels high. The Apple Watch Series 7 will be priced at AU$599, and while no specific release date has been set, we can confirm that it is scheduled to arrive later this year.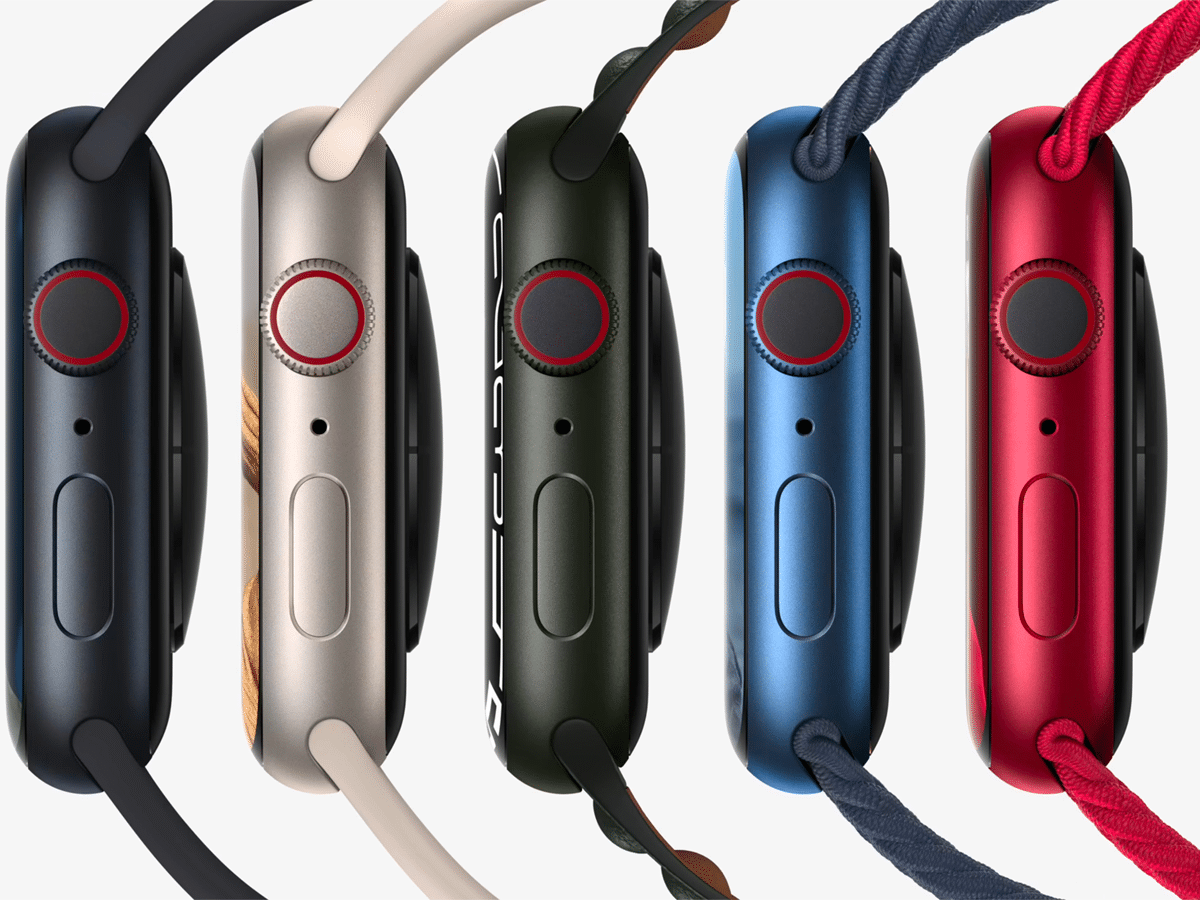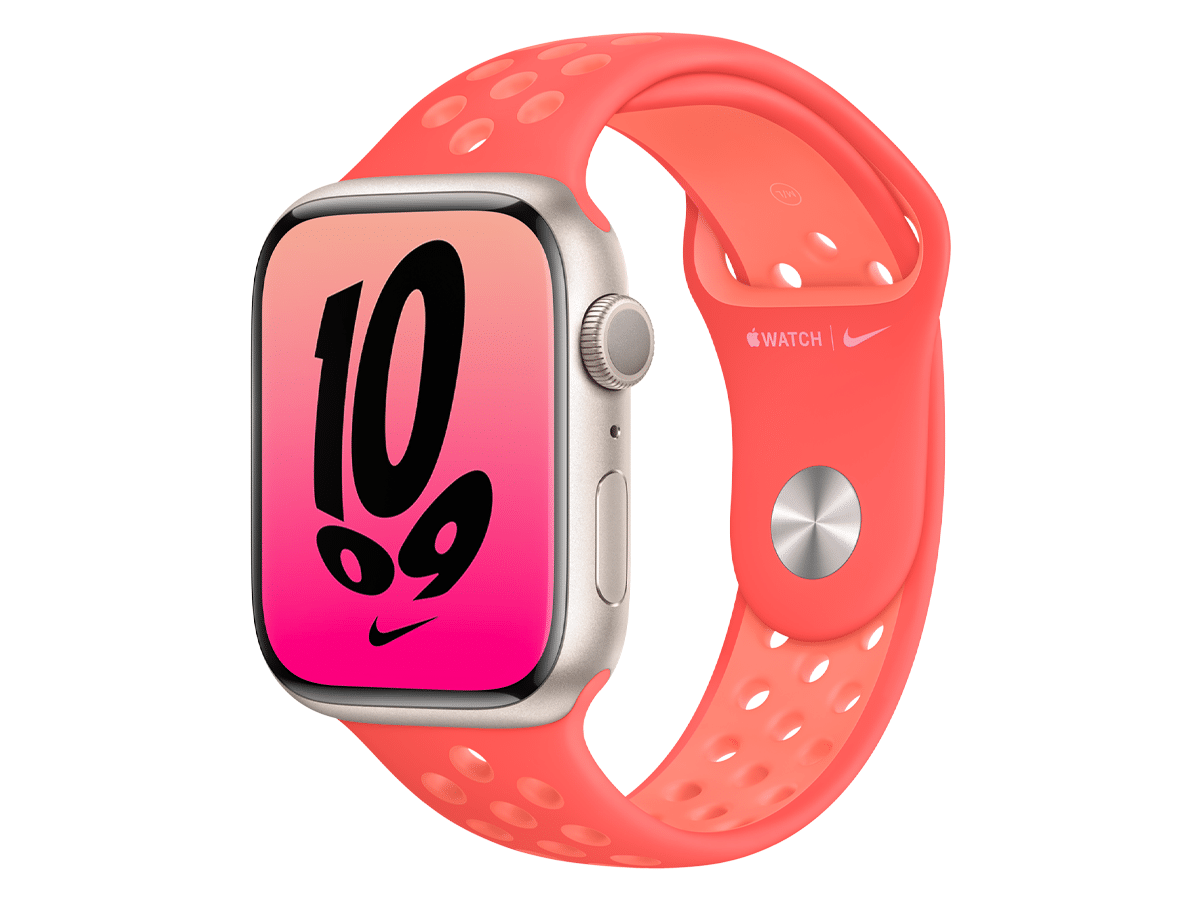 You'll also like:
The Apple iPhone 13 Has Landed. Here's What You Need to Know
Everything Apple Unveiled at the Monster 'Spring Loaded' Event
12 Best Apple TV Apps For Next Level Viewing