Lenovo Yoga 7i Carbon Punches Far Above its Weight
Lenovo's Yoga 7i Carbon is the brands latest take on the most portable laptop in its range. This is a powerhouse hidden under a lightweight carbon exterior. Weighing in at a measly 966g and sporting Intels latest 11th Gen i7 processor, it's an ultra-portable ultrabook that perfectly balances a mixture of work from home and office lifestyle.
You'll also like:
Rapper Will.i.am Creates Ridiculous $400 'Smart' Face Mask
Run and Gun with Full-Frame Sony FX3 Cinema Camera
Expanscape's Ridiculous Aurora 7 Laptop has 7 Screens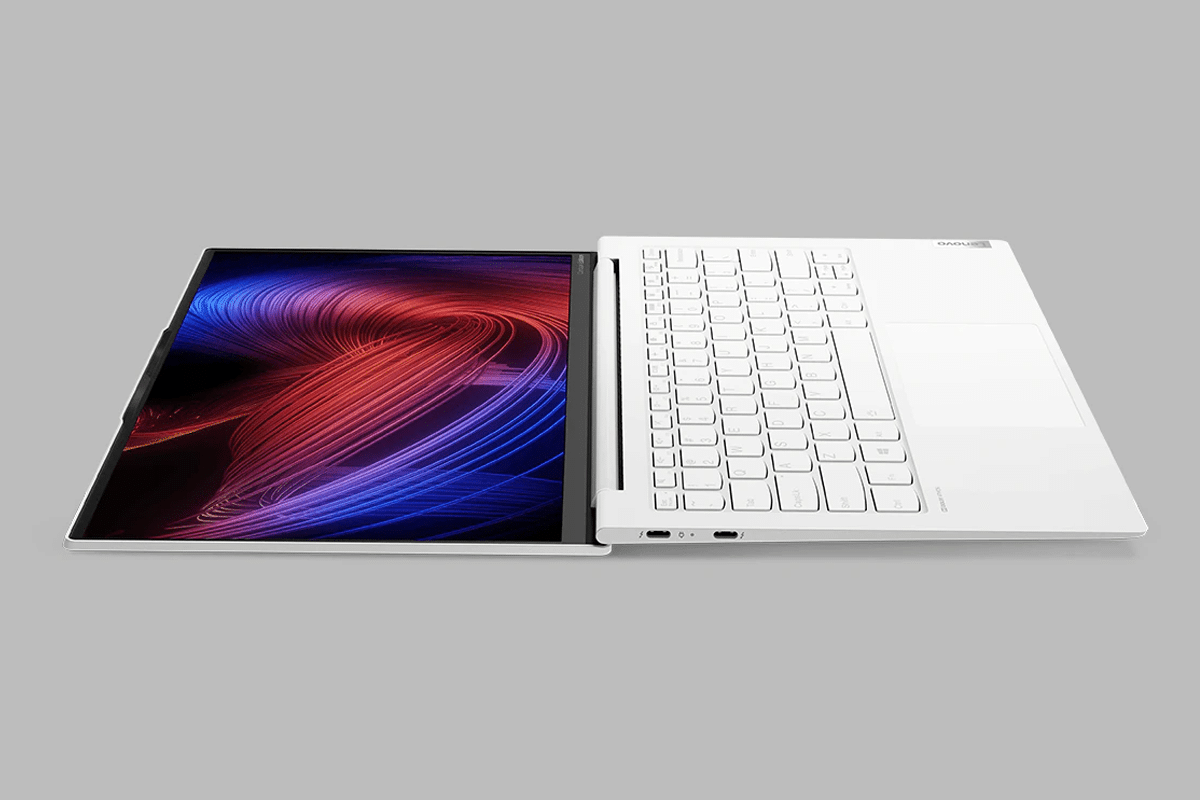 Design
The Yoga Slim 7i Carbon doesn't feature a show-stopping in your face design by any means, but that's not what this ultrabook is about. This is a piece of pure functional technology, and that point is instantly made clear with the laptops carbon exterior. Beautiful in its minimalist approach the sub-1kg machine feels great in hand, and it's astonishingly light.
Open the lid and you'll find the usual fan favourite Lenovo keyboard. Built for portable convenience, it provides the perfect amount of 'bounce' and feedback to the user. The 13.3″ QHD (2560 x 1600) produces 300 nits of brightness, and the screen claims to have 100% sRGB coverage. In testing, we found it perfectly adequate, and while not mind-blowing in picture quality, it's kind on the eyes and enforces that all-business approach we love.
The bezels are thin which are a hallmark of 13inch laptops today, helping the screen feel larger and provide a more immersive experience to the user. Slim in nature the chassis of the laptop features limited ports, but more than makes up for it with two of the latest and greatest Thunderbolt 4 varieties for fast data transfer and sharing.
Weight
Weight: Starting at 966 g
Case colour: Moon White
Case material: Display cover: Carbon fibre, Bottom: Magnesium / Aluminium
Surface treatment: Painting
Dimensions (W x D x H): 295.9 x 208.9 x 14.25 – 15 (mm)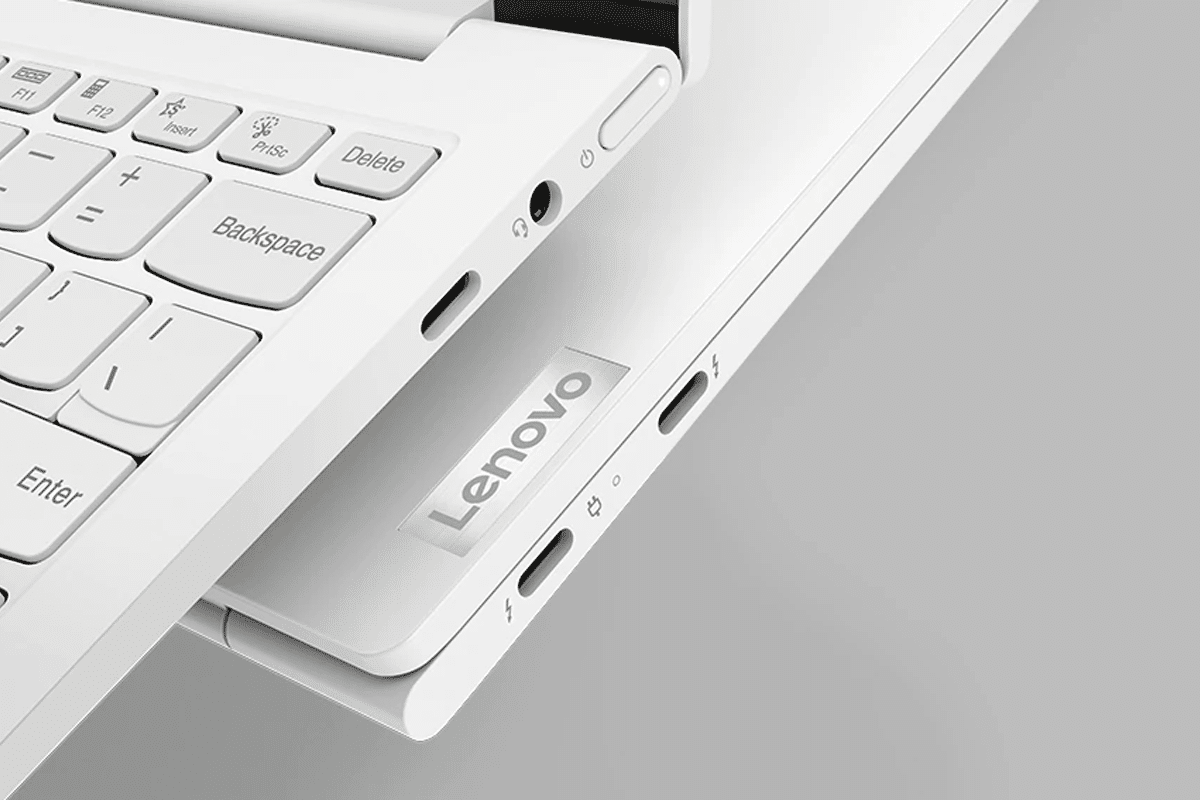 Performance
Considering the ultra-lightweight design, the Lenovo Yoga Slim 7i Carbon shines in the performance category. When testing the device with Intels new 11th gen i7 processor we were once again blown away by the performance. As this is a business-focused device, we tested it across data-heavy applications and found zero hesitation when running huge spreadsheets, apps and programs. But if you're a graphics designer or frequently run graphics-heavy software you might find the integrated Intel Iris Xe Graphics lacklustre. Ultimately, this laptop is a prime target of any business person for which it carries more than enough firepower under the hood.
The biggest advantage for a laptop that weighs 966g is the ability to work remotely with absolute ease. As the weight isn't far off tablet specs, you can comfortably transport it wherever you travel and take advantage of a full keyboard and 13-hour battery life. When working from home one or two days a week, throwing the laptop in a backpack will never be a hassle.
We found ourselves relying less on our phones, which were always a compromise, and instead, utilising the full-size keyboard and power of the portable device. Next to the weight and raw power, the laptop features Wi-Fi 6 connectivity built-in, which makes sure you're going to get a solid speed no matter how terrible the 'free wifi' is while you travel.
Processor: Intel Core i7-1165G7 (4C / 8T, 2.8 / 4.7GHz, 12MB)
Graphics: Integrated Intel Iris Xe Graphics
Memory: Up to 16GB Soldered LPDDR4X-4266
Battery life: 13 hours+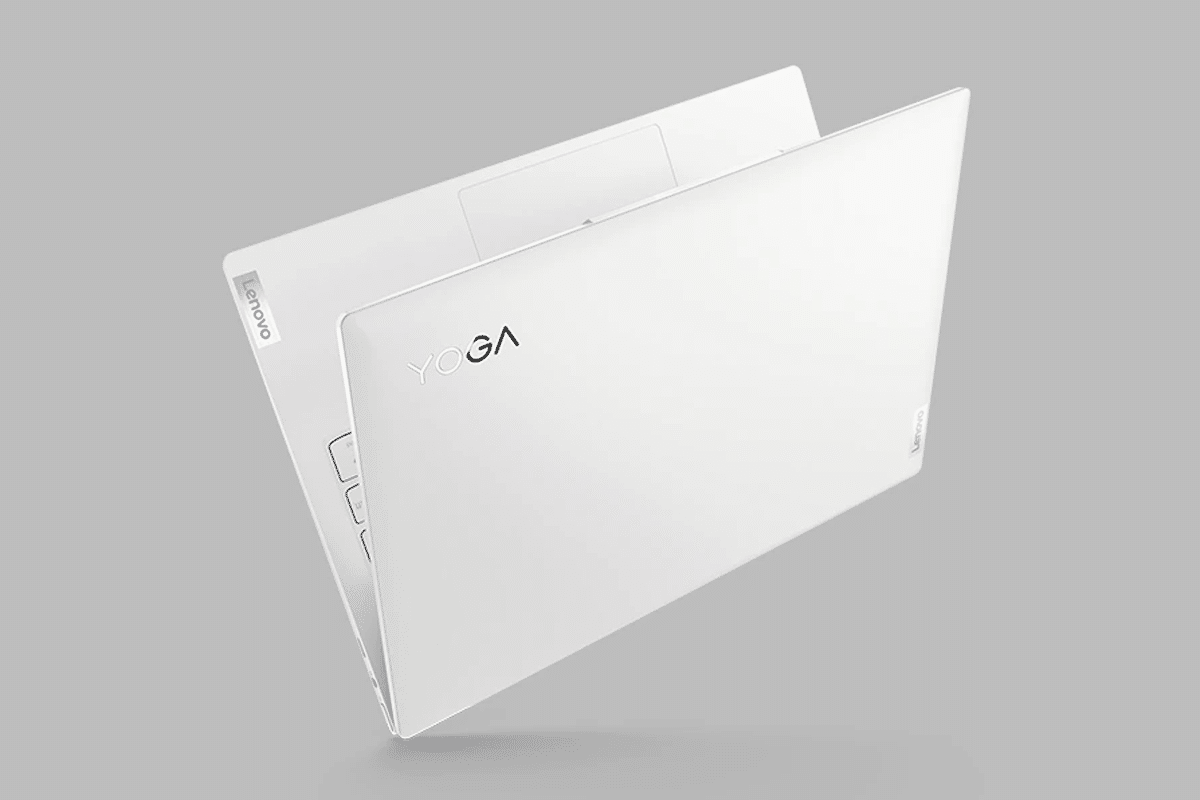 Conclusion
Put simply, the Lenovo Yoga Slim 7i Carbon is the best sub-1kg ultrabook on the market. We love the brands use of innovative materials throughout the exterior. Carbon fibre is a nice break from the all-aluminium machines we're accustomed to.
Overall, the laptop is perfectly suited to today's mixture of work from home and in-office lifestyles where portability is key. The laptop is remarkably powerful for a device of this size, and the average business person will never exceed the capabilities. However, with in-house graphics, it's not perfectly suited to graphic designers and other heavy-duty graphics software programmers.
Lenovo Yoga Slim 7i Yoga Specifications:
Processor: Intel Core i7-1165G7 (4C / 8T, 2.8 / 4.7GHz, 12MB)
Graphics: Integrated Intel Iris Xe Graphics
Display: 13.3″ QHD (2560 x 1600)
Memory: Up to 16GB Soldered LPDDR4X-4266
Storage: Up to 1TB SSD M.2 2280 PCIe 3.0×4 NVMe
Weight: Starting at 966 g
Ports: 2 x Thunderbolt 4, 1 x USB 3.2 Type-C Gen 2, and 1 x Combo audio jack
You'll also like:
Rapper Will.i.am Creates Ridiculous $400 'Smart' Face Mask
Run and Gun with Full-Frame Sony FX3 Cinema Camera
Expanscape's Ridiculous Aurora 7 Laptop has 7 Screens