Meta Unveils Exciting Updates on Next-Gen Wearables: Quest 3 and Ray Ban Glasses
As expected, Mark Zuckerberg-led Meta dropped the news about the global pricing and availability of their next-gen virtual and mixed reality headset, the Quest 3, at its annual Connect developer conference. However, the hardware (or software) news didn't end there. Zuckerberg also revealed his ambitious plans for the metaverse, (which, honestly, we still don't know much about) along with the latest iteration of Ray-Ban Meta smart glasses, now letting you record or live stream almost anything and everything.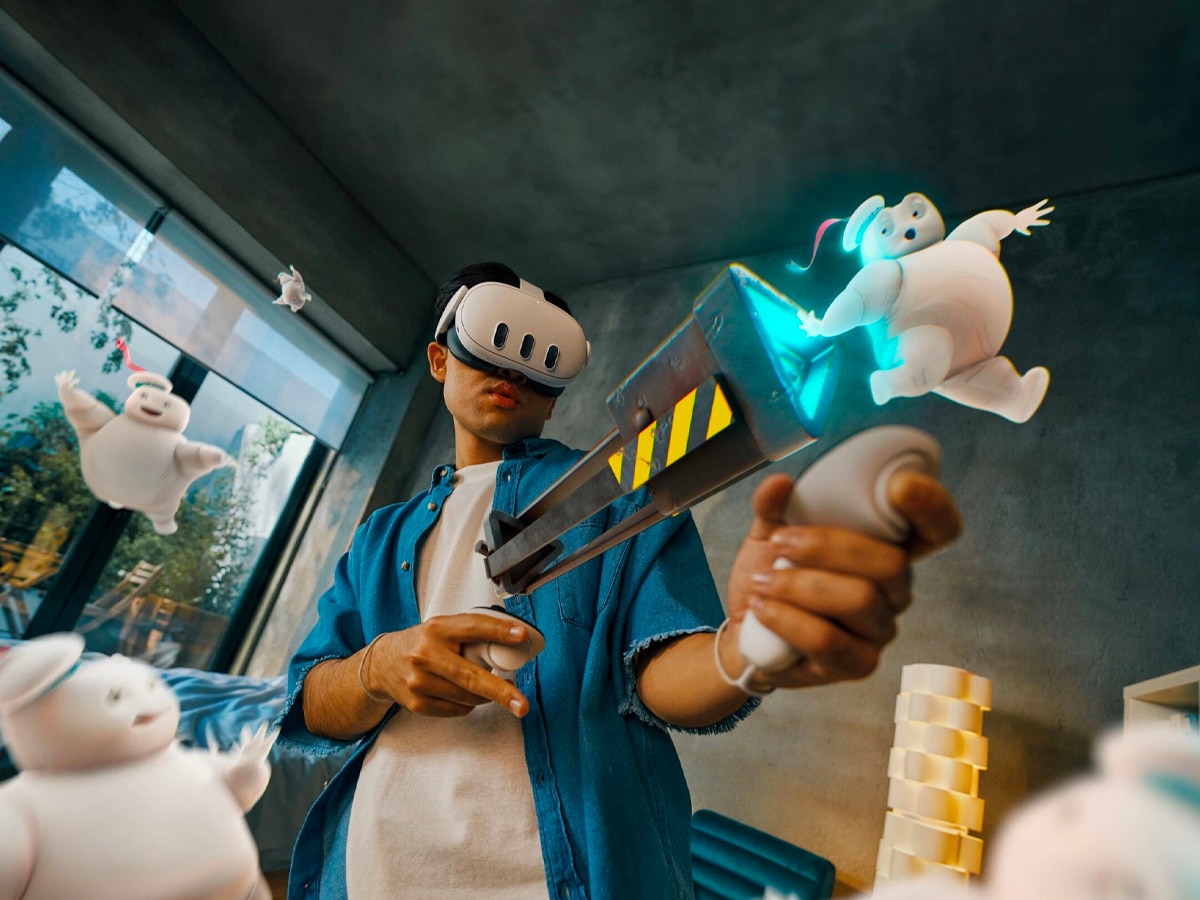 Meta Quest 3
The company gave us a sneak peek at the Quest 3 VR headset back in June of this year, which has been completely "redesigned from the inside out." As the successor to the Quest 2, the Quest 3 brings with it substantial improvements in both design and performance while also introducing a breakthrough Meta Reality technology "that lets you blend virtual elements into the physical world around you." Despite its sleeker and more comfortable design, the headset will still cover a substantial portion of your face and weigh about half a kilo (515 grams).
To help deliver an unprecedented level of visual quality for content, Meta has integrated its "highest-resolution display and pancake optics" into its latest VR headset. What sets the Quest 3 apart is its use of the new Snapdragon XR2 Gen 2 platform, making it the world's first device to do so and it is "completely standalone: no PC, no console, no battery packs—nothing to break the feeling of presence." During his keynote address, Zuckerberg asserted his belief in the future of computing, one where the physical and digital worlds merge seamlessly, while also calling the Quest 3 the industry's first "mainstream reality headset."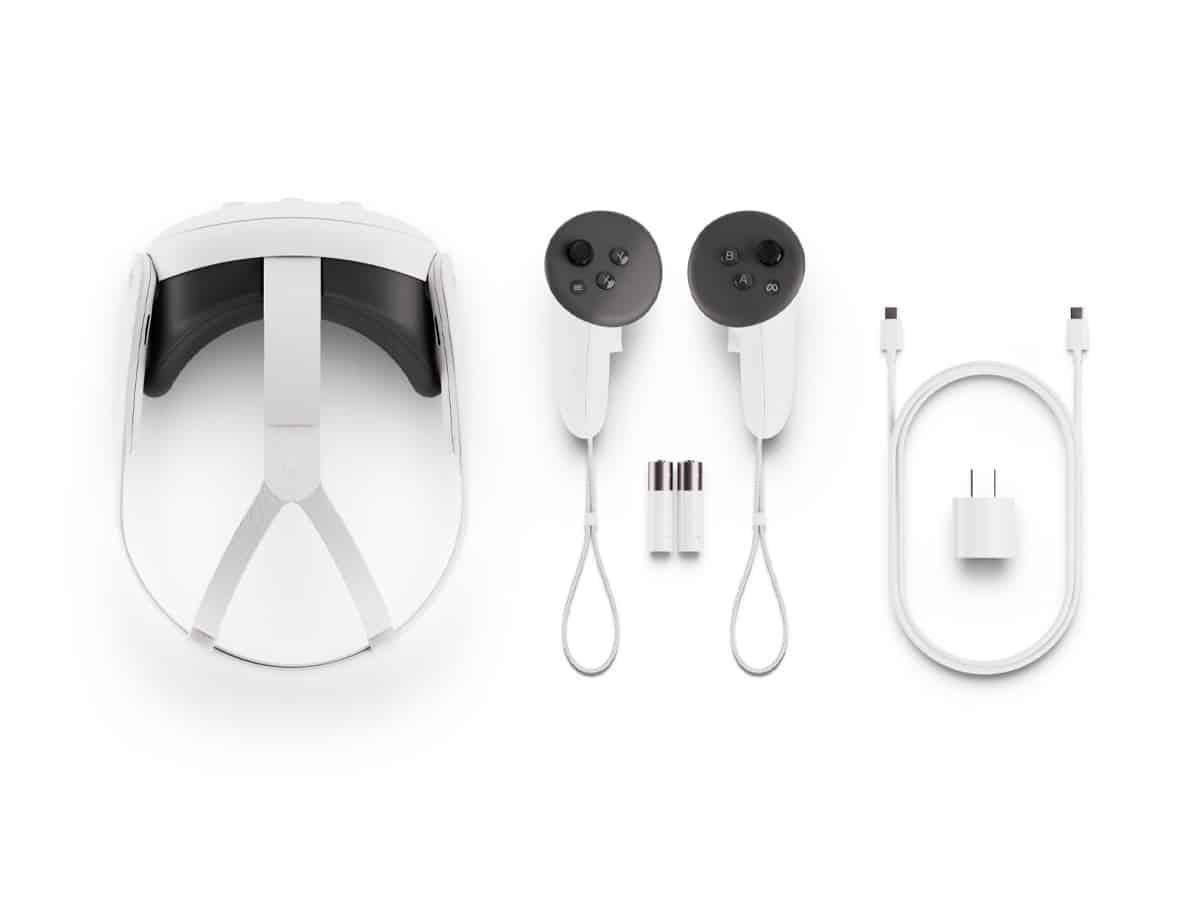 Zuckerberg said, "The physical world around us is amazing. One of life's great joys is being able to go outside and explore. But our industry has been building up this digital world alongside it. People say, 'The digital world isn't the real world,' but we really think the real world is a combination of the physical world we inhabit and the digital world we're building." It comes with 8GB of RAM with either 128GB or 512GB storage options. The Quest 3 has also seen enhancements in its optics, allowing users to see the real world through pass-through video.
Unlike the Meta Quest 2, the pass-through video on the Quest 3 is in full color rather than grayscale. The Quest 3 also offers a slightly wider field of view at 110 degrees, an upgrade from the Quest 2, and a new 4K "infinite display" that increases resolution by nearly 30 percent. The headset's spatial audio has been upgraded to be louder, and the accompanying Touch Controllers have been redesigned, eliminating the plastic rings and promising improved haptic feedback. Thanks to backward compatibility, the Quest 3 will offer an extensive content library comprising both VR and MR experiences.
Additionally, over 100 new and upgraded titles are slated to arrive on the Quest 3 later this year, with many of them incorporating mixed reality elements. Moreover, Mark Zuckerberg even announced the next generation of Meta Quest software, along with Xbox Cloud Gaming, making its way to the Quest sometime in December this year.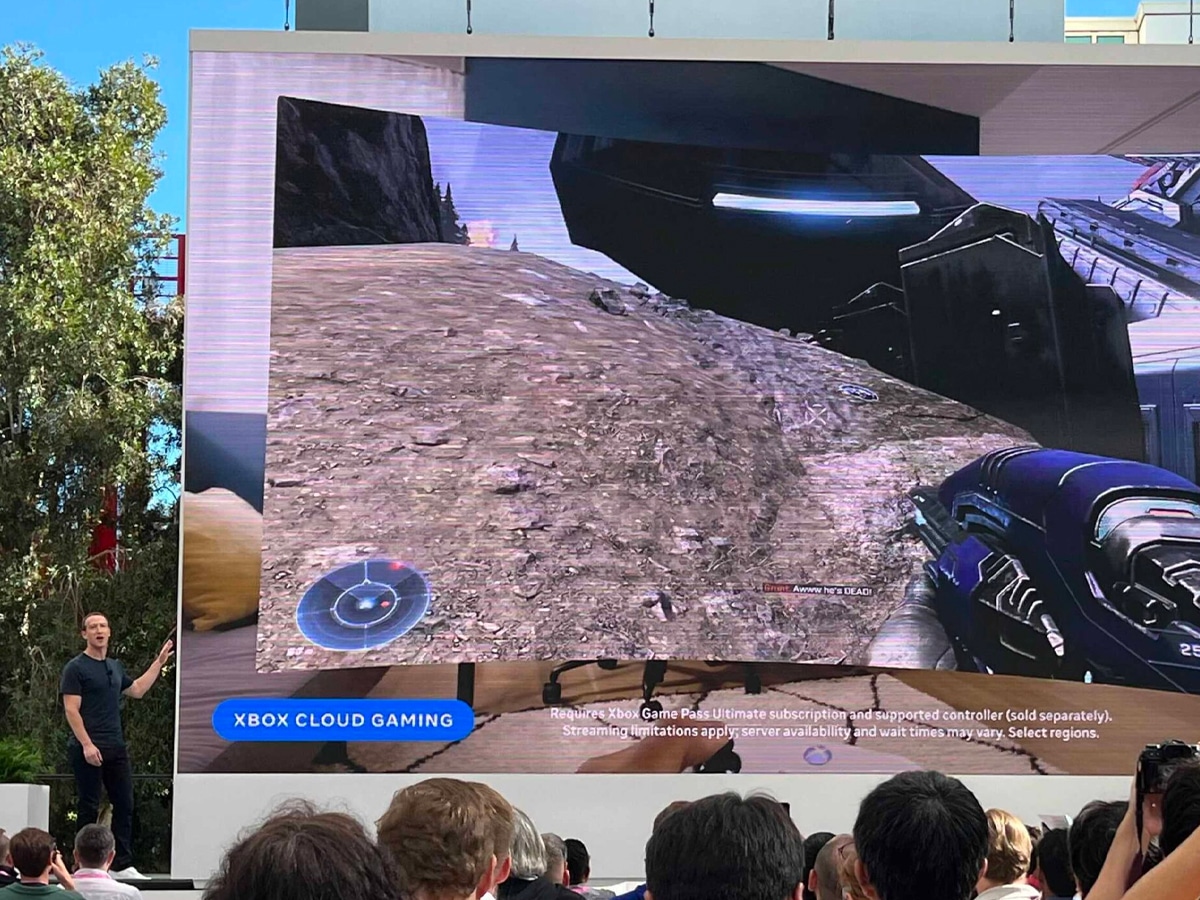 During Meta's keynote, Microsoft chief Satya Nadella stated that Xbox Cloud Gaming will allow users "to play 2D games with your Xbox controller projected on a massive screen on Quest." The games running on the Quest won't offer full VR compatibility. Instead, you'll be able to play them on a floating virtual adjustable and resizable screen, just like Apple showed with their mixed reality Vision Pro headset.
For those looking to pick up the Meta Quest 3, it's set to begin shipping on October 10, with pre-orders now open, starting at AUD $799.99.
---
Featured Video from Man of Many
---
Ray-Ban Meta Smart Glasses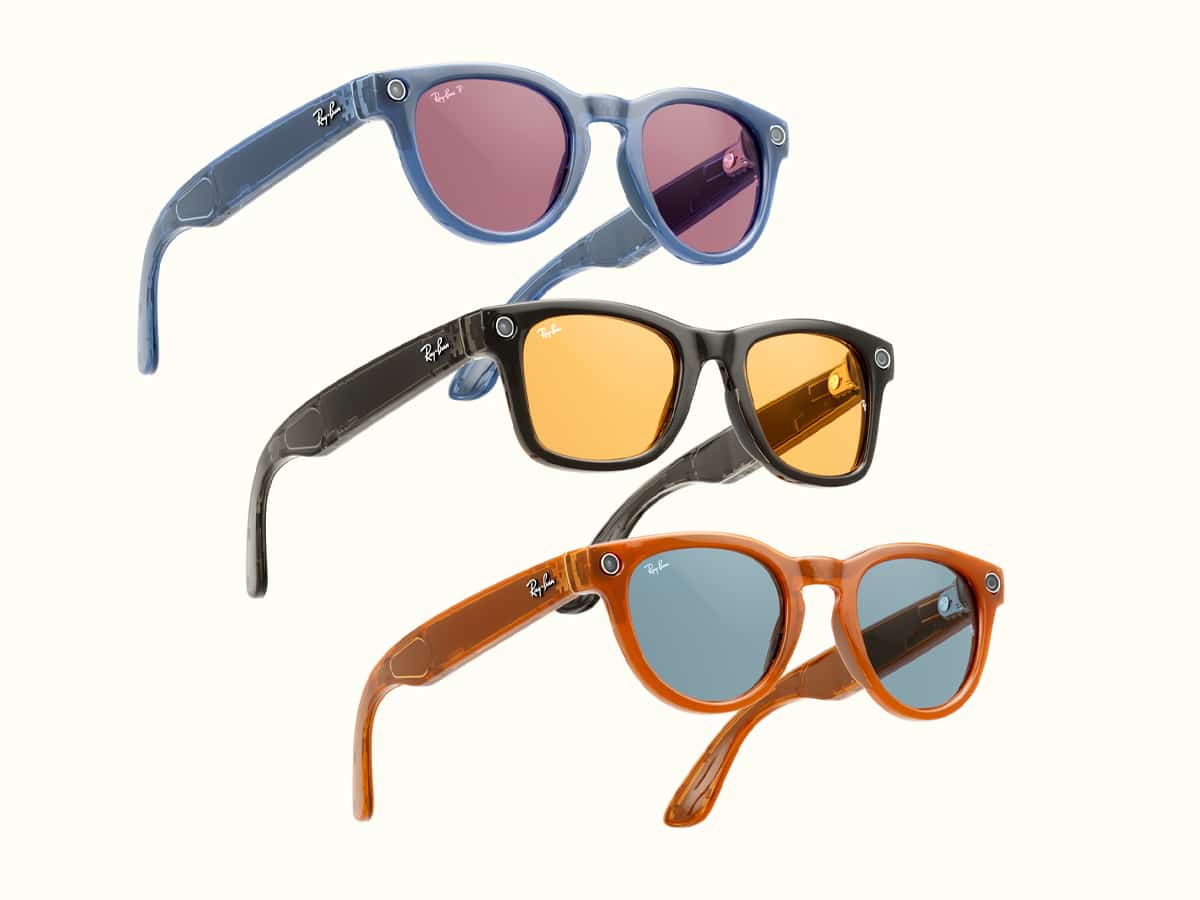 Meta's second hardware announcement came in the form of the updated Ray-Ban Meta smart glasses, which have received significant upgrades in both design and tech, now offering a more practical solution. Thanks to the inclusion of a brand new updated camera, these smart glasses completely eliminate the need to hold your smartphone and allow you to record/shoot two-handed reels, videos, or photos.
Meta went back to the drawing board and says it has redesigned the new smart glasses "from the ground up, listening to feedback from the community and taking the time to understand what people love about the product." The company has not only introduced a range of fresh colors, including "matte jeans" and "caramel," for the Ray-Ban Meta smart glasses but also provides various lens options. In addition to the classic Wayfarer style, the two companies have introduced a more rounded design called Headliner.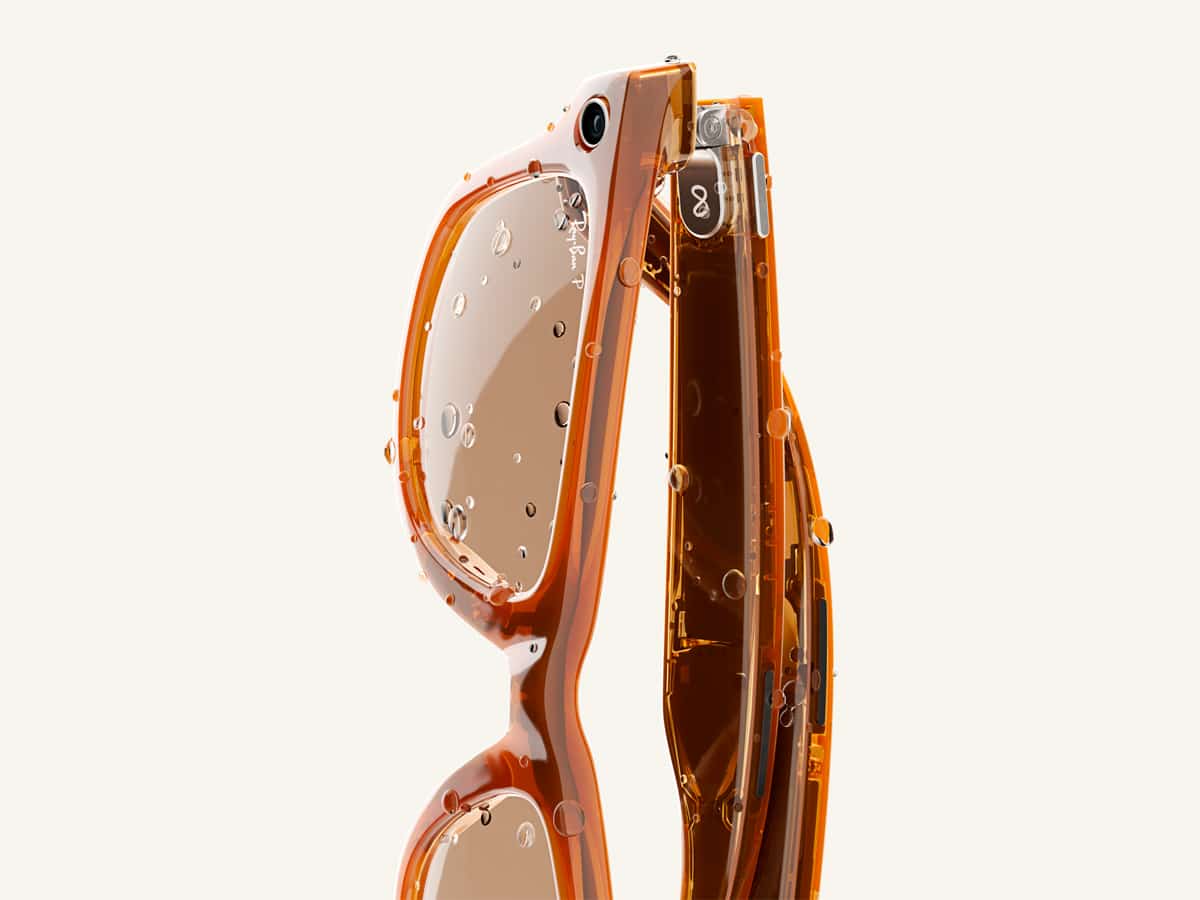 The Ray-Ban Meta smart glasses are powered by Qualcomm's Snapdragon AR1 Gen 1 processor, known for its "on-glass AI" capabilities packed into an energy-efficient package. The smart glasses are expected to have a battery life of four to six hours during active use. Moreover, the included case can recharge the smart glasses up to eight times for added convenience. Meta is pitching these smart glasses as 2 in 1 device that can be your go-to headphones and camera. The glasses can still play music and in this new iteration, Meta has seriously upgraded the microphone setup. These now come with five mics, including one in the nose bridge, so your calls and voice commands should sound way better.
The smart glasses feature a new ultra-wide 12 MP camera and can snap 12-megapixel photos and shoot 1080p videos, which is a big step up. "You can even directly share photos to friends and family from your glasses with a simple "send a photo" voice command," says Meta. These come with 32GB of onboard storage, which should be enough for most everyday things. And everything you capture syncs right through the Meta View app, making it super easy to share your stuff on Meta's various platforms.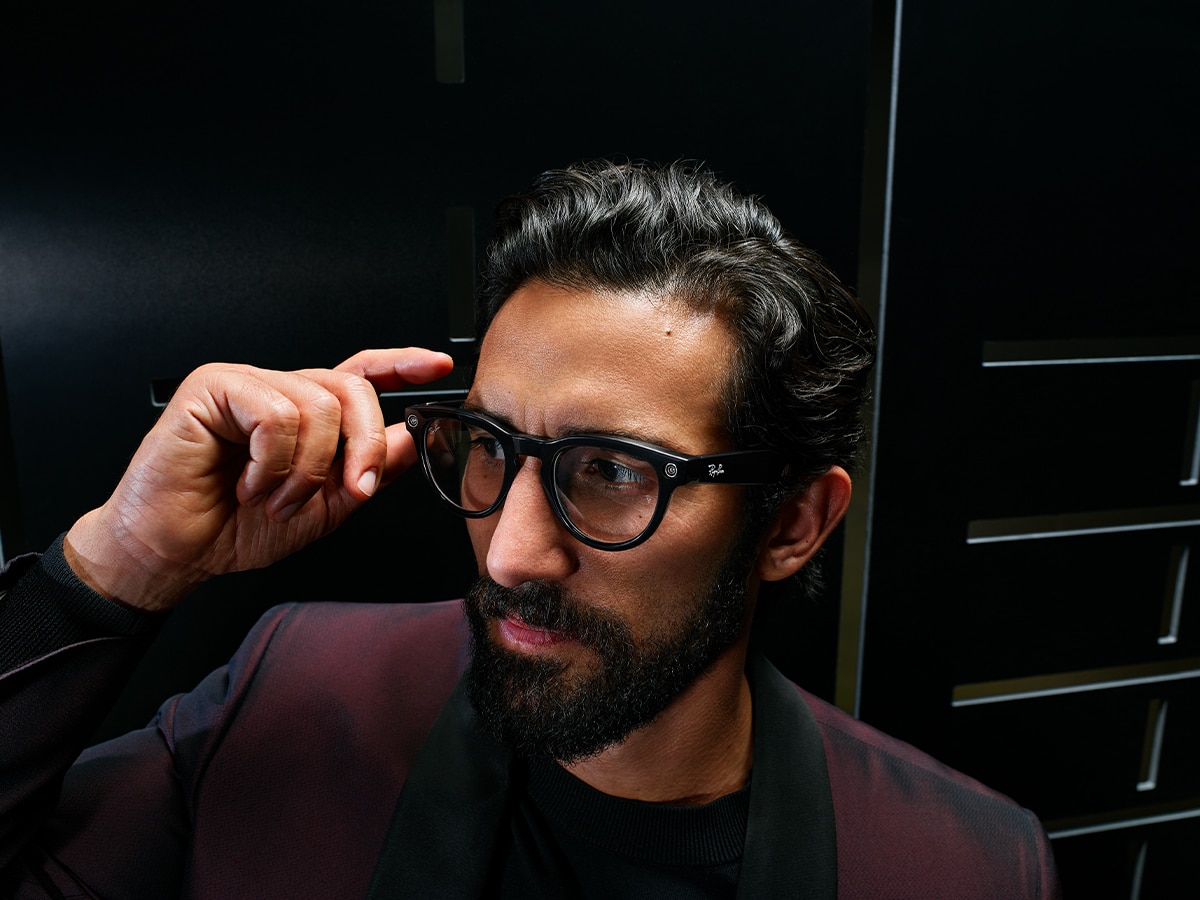 You can also start a live stream on Facebook or Instagram with just a couple of taps on the glasses' stem. When you're recording, a white light around the lens blinks to let you and others around you know that it's doing its thing. In a software update in the near future, the new Ray-Ban Meta smart glasses will come with Meta AI, which will "see" what you see, allowing you to collect information about objects in your immediate environment, thus supercharging its capabilities.
Priced from AUD $449, the Ray-Ban Meta smart glasses are slated to launch on October 17. You can now pre-order these via either Meta's or Ray-Ban's official website.
---
Featured Video from Man of Many