ALDI is Slinging its Bonkers 82-Inch 4K TV This Weekend For Just $1,299
If you haven't used lockdown to convert to ALDI-ism, take this as a sign. The legendary supermarket chain has just dropped its latest 'Funtertainment Special Buys' range and front and centre is a whopping 82-inch 4K Ultra HD Smart TV. The kicker? ALDI is hocking this monster home entertainment appliance for just AUD$1,299.
You'll also like:
GIVEAWAY: Win an LG C1 65″ 4K OLED TV Worth $4,699!
Bang & Olufsen's $12,000 Beovision Contour is an All-In-One TV and Music Experience
LG's Ludicrous $130,000 Rollable TV Has Arrived, But There's a Catch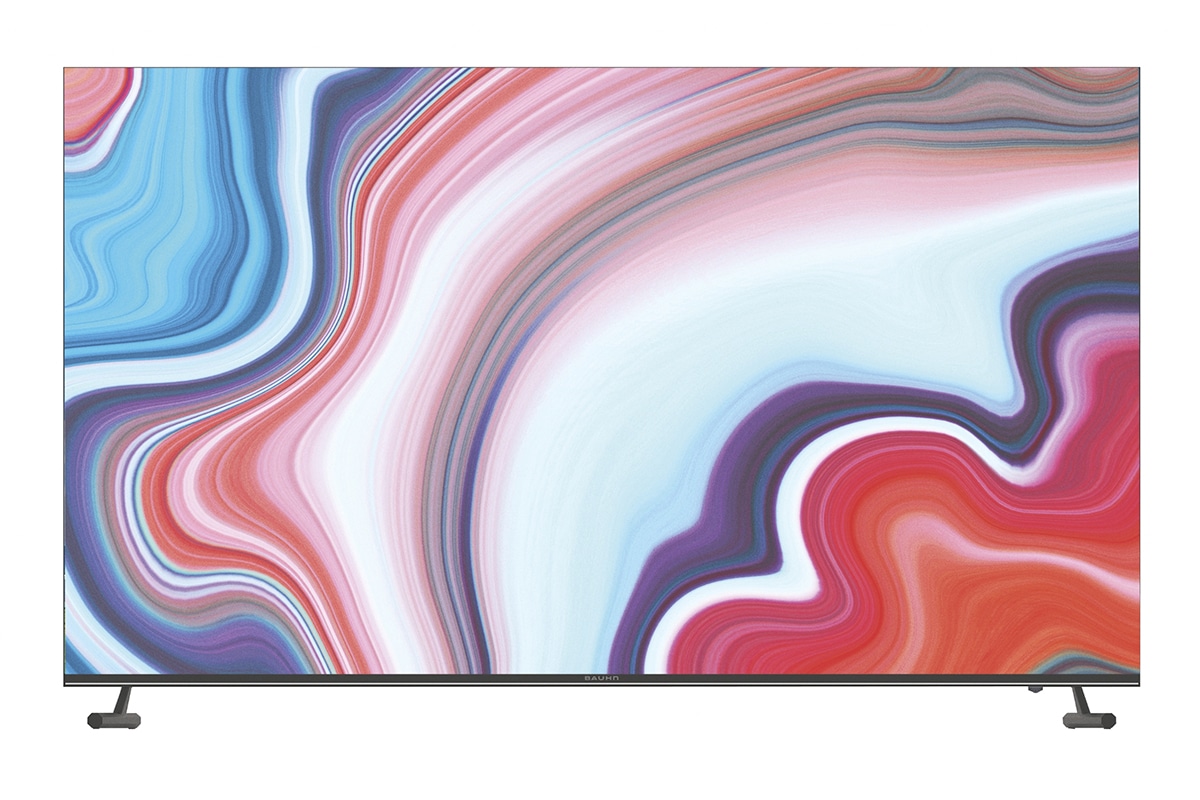 The Bauhn 82″ 4K Ultra HD TV doesn't have the same prestige that your Samsung and Sony counterparts have, but it's still an absolute steal. WebOS powered and with all the bells and whistles you'd expect from next-gen television, this new release offers a wealth of options.
The 82-inch 4K Ultra HD Smart TV allows you to speak and control with voice assistant on the magic remote, along with instantly accessing your favourite streaming apps like Netflix and Prime Video, with the dedicated quick launch buttons. Even better, you can conveniently control and manage your connected TV devices including soundbars and storage devices through the ThinQAI powered home dashboard.
The ALDI 'Funtertainment' Special Buys range kicks off on Saturday 24 July and features a bunch of home entertainment gear. There's also a questionably-coloured Portable Party Speaker, a 40-inch Full HD Android TV, 2.1 Dolby Atmos Soundbar and even the JBLLive 650BTNC noise-cancelling headphones.
Sure, ALDI isn't exactly known for its industry-leading technology, but you can't fault the brand's value. An 82-inch 4K Ultra HD Smart TV for under $1,500 is insane and knowing ALDI, so too will be the lines on Saturday. If you're keen to wrestle a few middle-aged women dressed in seashell-patterned smocks for a chance to score an ultra-cheap TV, this is your best bet.
You'll also like:
GIVEAWAY: Win an LG C1 65″ 4K OLED TV Worth $4,699!
Bang & Olufsen's $12,000 Beovision Contour is an All-In-One TV and Music Experience
LG's Ludicrous $130,000 Rollable TV Has Arrived, But There's a Catch