Riff a New Sound with the LEGO Fender Stratocaster
LEGO is ready for its solo thanks to the new LEGO Ideas Legendary Stratocaster. "Everyone has seen the Fender Stratocaster guitar," says Sam Johnson, design manager for LEGO Ideas. "It's super famous and we think it's going to be exciting to bring this to life using LEGO bricks. Music is a relatively new place for LEGO to play in so we're really excited to see how we can execute this."
You'll also like:
LEGO Star Wars Mos Eisley Cantina Gets a Little Seedy
LEGO x adidas ZX 8000 Proves You're Never Too Old to Play
LEGO 1989 Batwing Flies You Back to Your Childhood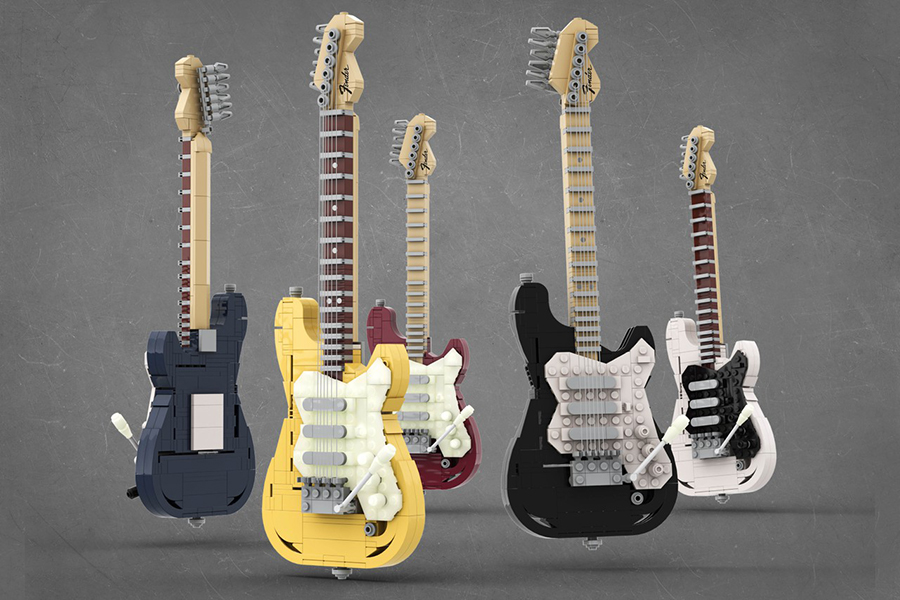 The brick Stratocaster was part of the most recent LEGO Ideas contest, which had the theme of "Music to Our Ears." Fans were able to vote on 10 different models submitted by the fans themselves. After a model was selected, a LEGO designer adapted it and made it ready for release. The original idea came from TOMOELL, who not only created the guitar out of 335 LEGO pieces, but also came up with an amp (287 pieces) and a stand (54 pieces).
The LEGO guitar is complete with every detail, including the single coils, tremolo, and the iconic headstock. TOMOELL even created the guitar in multiple colors, including black, white, yellow, red, and blue. "During school I tried to work and I spent all the saved money on the electric guitar, unfortunately only an imitation of this," shares TOMOELL in his idea submission. "In the end I started to devote more time to percussion instruments, but the original Fender Stratocaster is a big dream still today and this instrument was for me a gateway to the world of music, it would be great to have it in the form of LEGO bricks."
There's no official word on when the set will be made available, but it will be arriving sometime in 2021. The LEGO Stratocaster will be part of new line of releases inspired by music.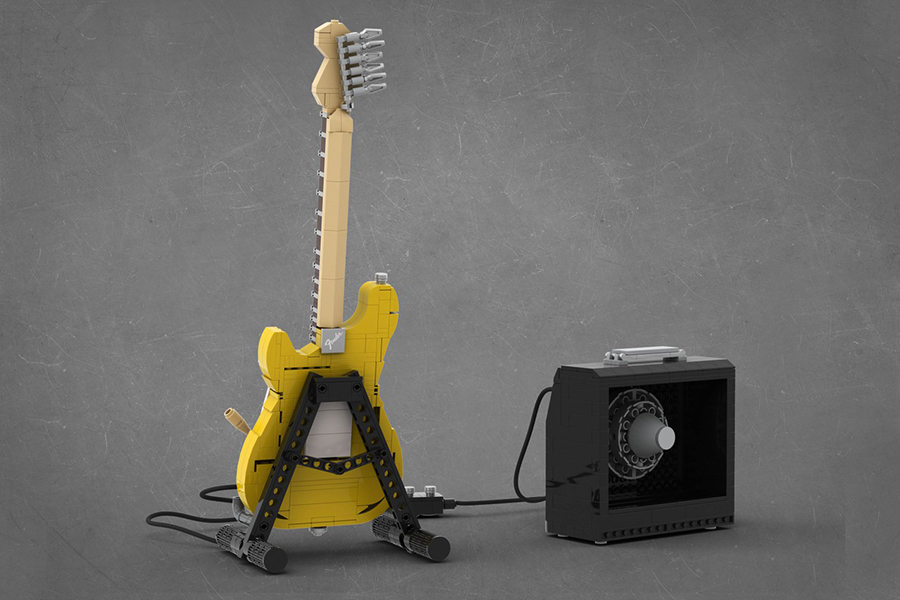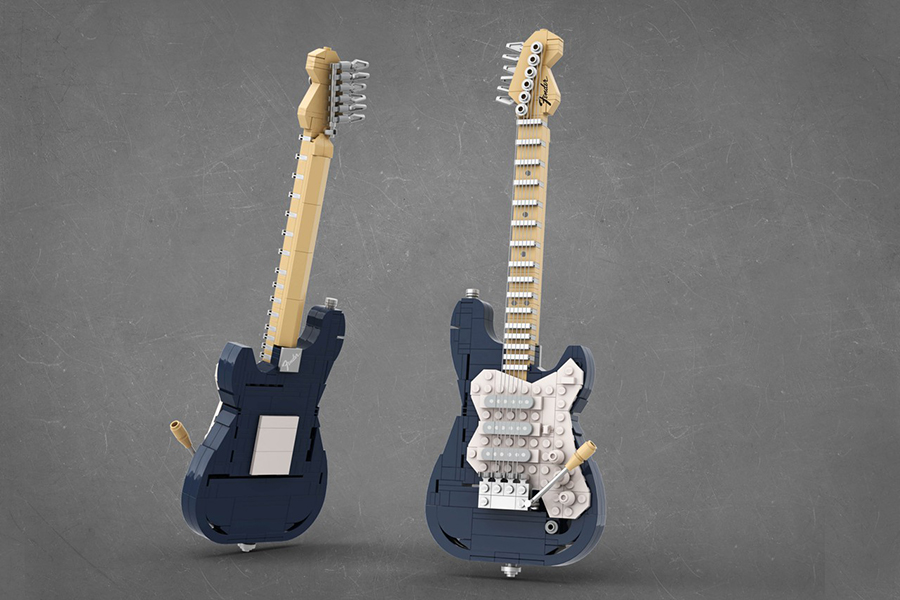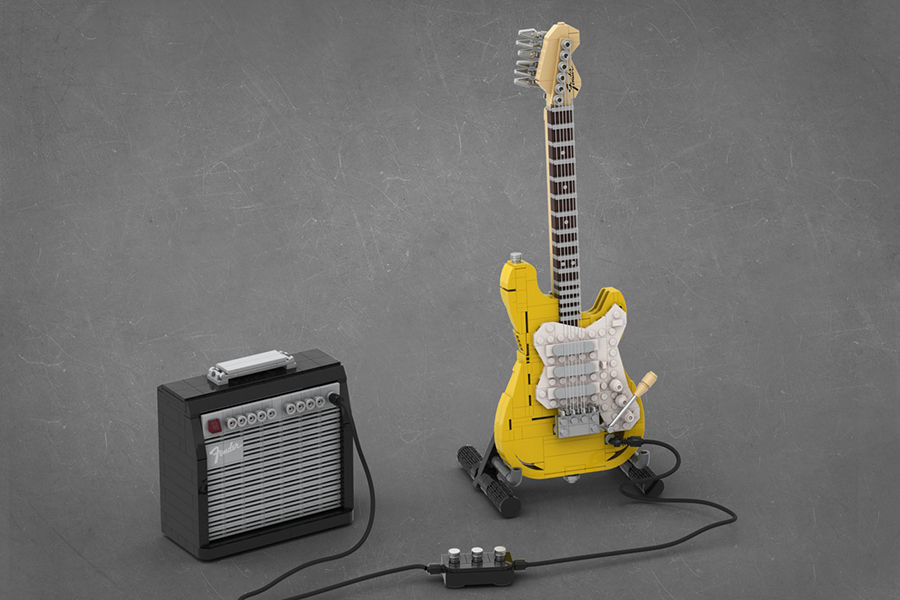 You'll also like:
LEGO Star Wars Mos Eisley Cantina Gets a Little Seedy
LEGO x adidas ZX 8000 Proves You're Never Too Old to Play
LEGO 1989 Batwing Flies You Back to Your Childhood