Porsche and Xbox Team Up for Six Limited-Edition Series X Consoles and Controllers
It's time to rev up your gaming experience as Porsche collaborates with Xbox to unveil a stunning collection of limited-edition custom Xbox Series X consoles and controllers, embodying the essence of pure speed, luxury, and gaming thrill. Porsche's iconic cars have been a part of numerous racing games over the years, including Xbox's recent Forza Horizon 5 and the highly anticipated Forza Motorsport. Porsche's longstanding presence on the Xbox platform has led to numerous collaborations in the past; however, the latest venture takes things to an unprecedented level.
RELATED:Cozy Up, Microsoft is Selling Hoodies for Your Xbox Controller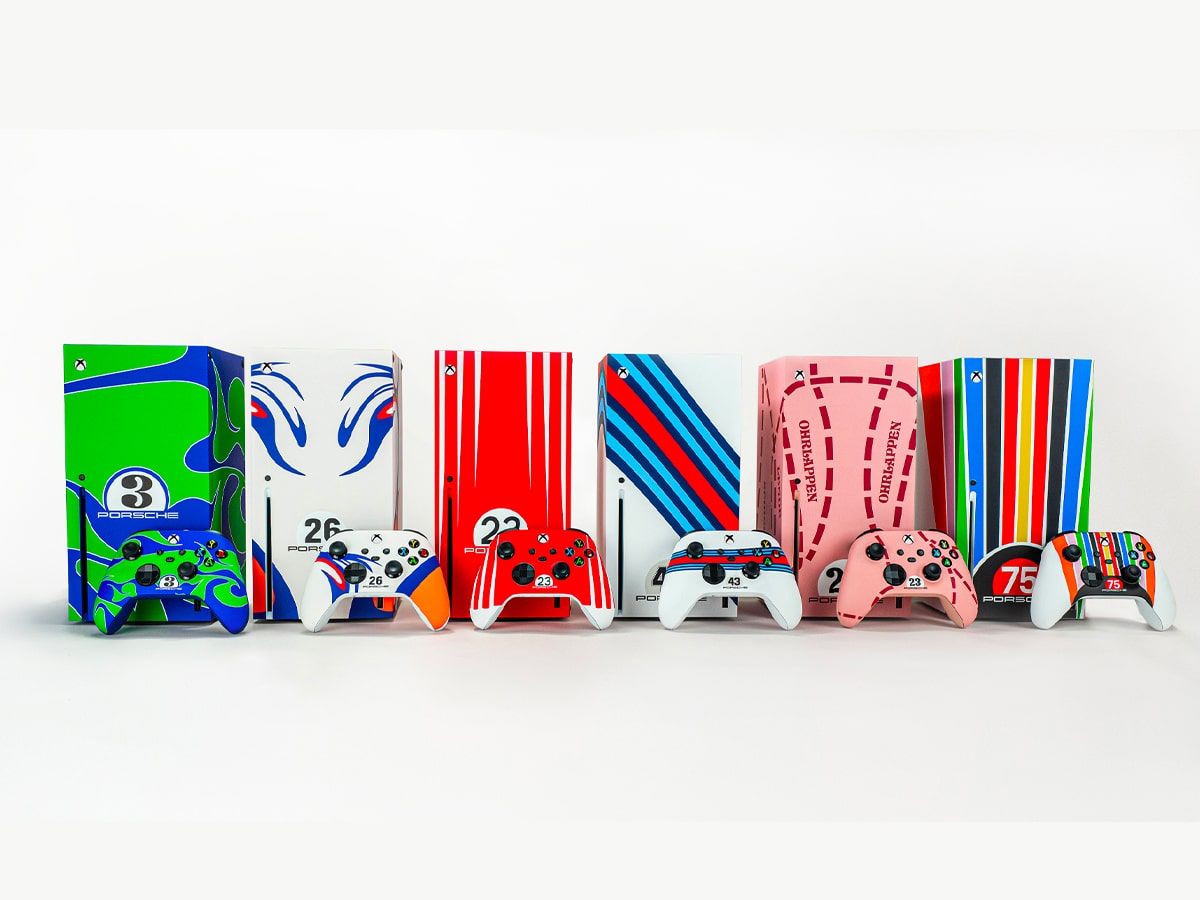 For its 75th anniversary, the renowned car manufacturer is turning six of its iconic vehicles into stunning editions of the Xbox Series X, complete with matching controllers. Every console boasts a distinctive print and design that faithfully captures the feel of the original car and the racing event which it once graced.
During the announcement, Ayesha Coker, Vice President of Marketing of Porsche Cars North America, Inc. said, "To mark our 75th anniversary, Porsche is thrilled to team up with Xbox to design custom, limited-edition gaming consoles to continue inspiring gamers to dream – both virtually and in the real world. With over 30,000 motorsport victories to date, it wasn't easy to select only six liveries, but we've chosen some of the most iconic ones that our fans will recognise from notable victories over the years."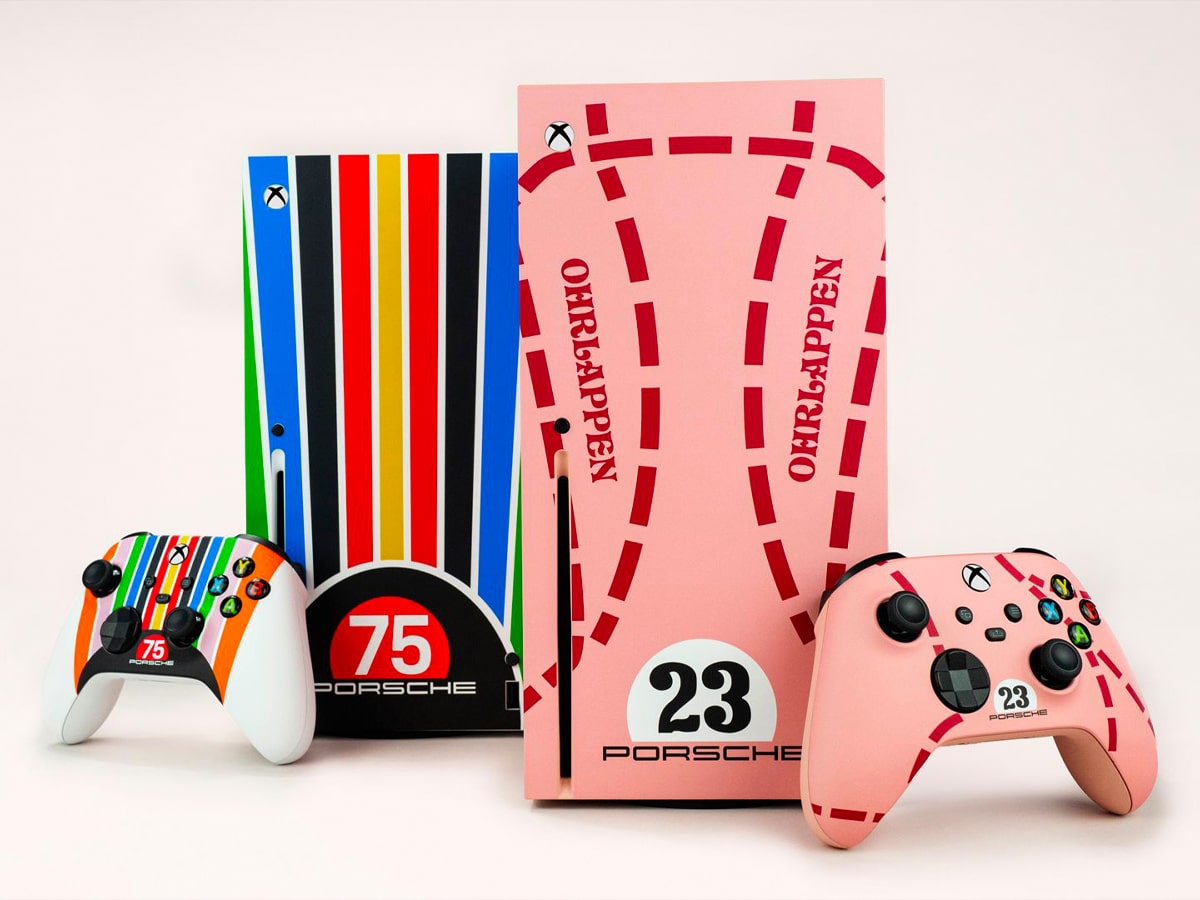 The six Xbox Series X car colour schemes unveiled include the 1998 24 Hours of Le Mans winter Porsche 911 GT1, Porsche Salzburg, the first-ever Le Mans winner for the company, Porsche Hippie adorned in deep blue and bright green "hippie" colours, the cult-favourite Porsche Pink Pig with its pink exterior covered in "butcher-style cuts," the Porsche Racing Edition known as the "white whale" for its distinctive tail, and the Porsche 75th showcasing the brand's current race livery on the 963 model.
In an Xbox Wire blog, Marcos Waltenberg, Director of Global Partnerships at Xbox said, "Xbox and its fanbase are no stranger to Porsche and the incredible capabilities of its high-performance vehicles in our beloved racing and driving games like Forza Horizon 5. That's why we're excited to team up with the renowned sports car brand to create special edition Xbox hardware that celebrates their milestone anniversary given our shared vision and goal of reaching global audiences who love cars, gaming and self-expression."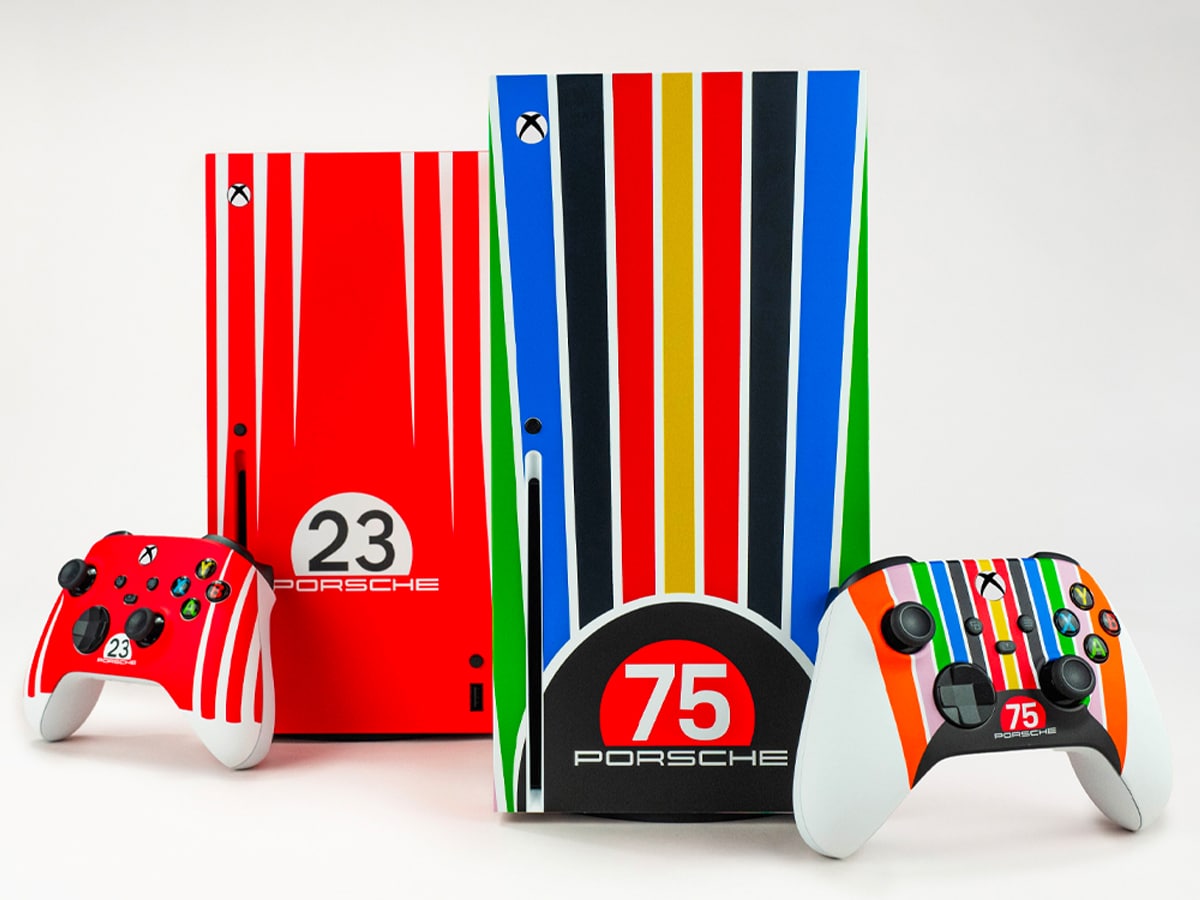 If you want to score these exclusive Porsche-inspired Xbox Series X consoles and controllers, we have some bittersweet news. Unfortunately, these special consoles won't be up for grabs in retail stores. Instead, you'll have to enter a "sweepstakes" giveaway and hope your name pops up. To enter, simply visit the official collaboration website and submit your entry before October 1, 2023. Moreover, participation is limited to residents of the United States, United Kingdom, and Germany.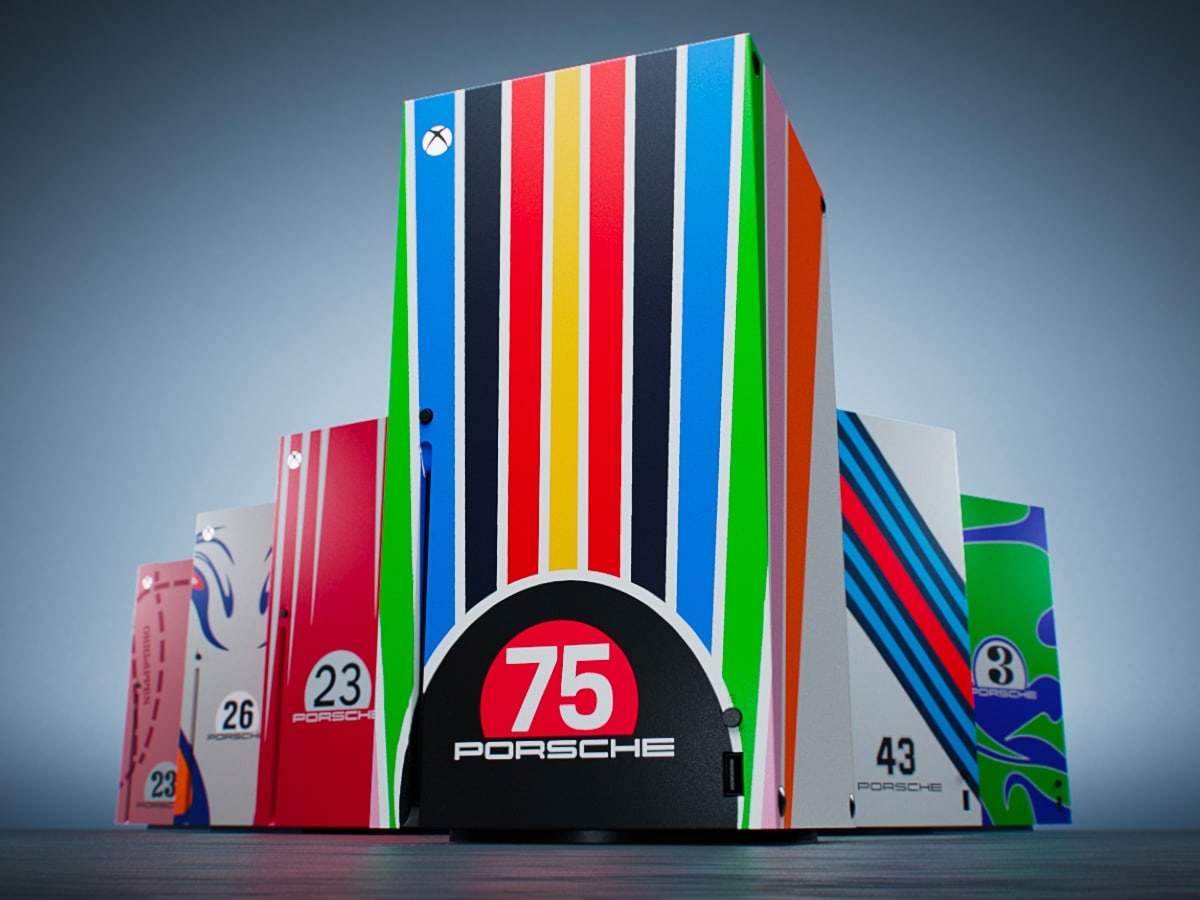 ---
Featured Video from Man of Many