Mike Tyson is Looking Absolutely Jacked For His Comeback Fight with Roy Jones Jr.
Retiring with a 50-6 record in 2005, Mike Tyson is getting back in the ring in what could be the most anticipated comeback fight of all time. Coming off a defeat from Kevin McBride, Tyson will be looking to get the W when he takes on former four-division champion Roy Jones Jr., in an eight-round exhibition fight for the ages. Seeing Tyson in all his glory at the peak of his career is one thing, but seeing the man, the myth, the legend makes his comeback, that's something else.
You'll Also Like:
Watch Tyson Fury Literally Punch the Lights Out in Insane Workout Video
Conor McGregor's UFC Diet & Workout Plan
Get Creative on the Course with FootJoy's Customisation Platform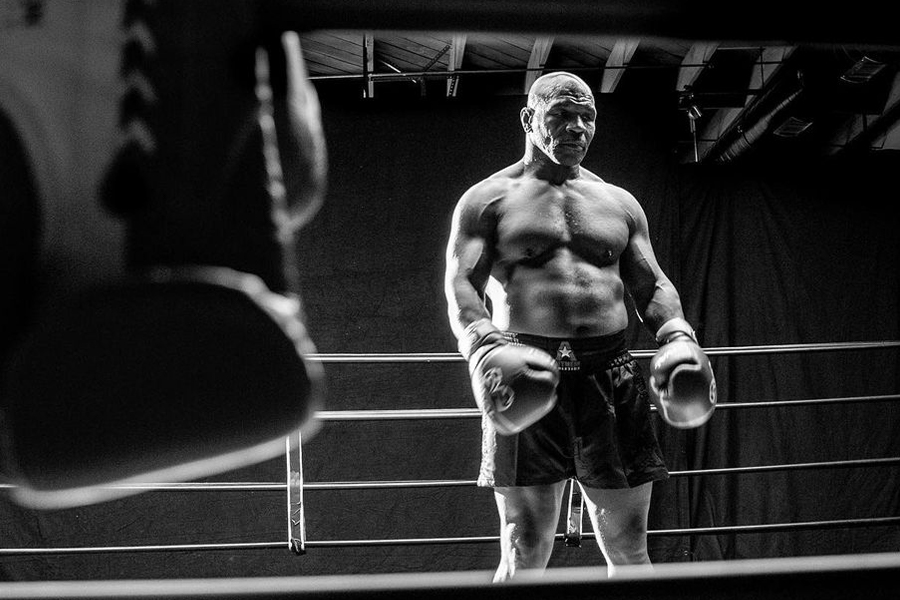 Taking to Instagram to share previews of what to expect come 28 November, Iron Mike has revealed a shocking transformation, shedding nearly 60kg in preparation for the fight. While ring rust is sure to play a factor, just looking at this heavyweight behemoth gives hope to any man looking to make physical changes independently.
Maxing out at 172kg after retiring, Tyson has credited his diet change for reaching his weight loss goals. Training hard with MMA coach Rafael Cordeiro, Iron Mike has come a long way since punching Alan in the 2009 comedy classic The Hangover.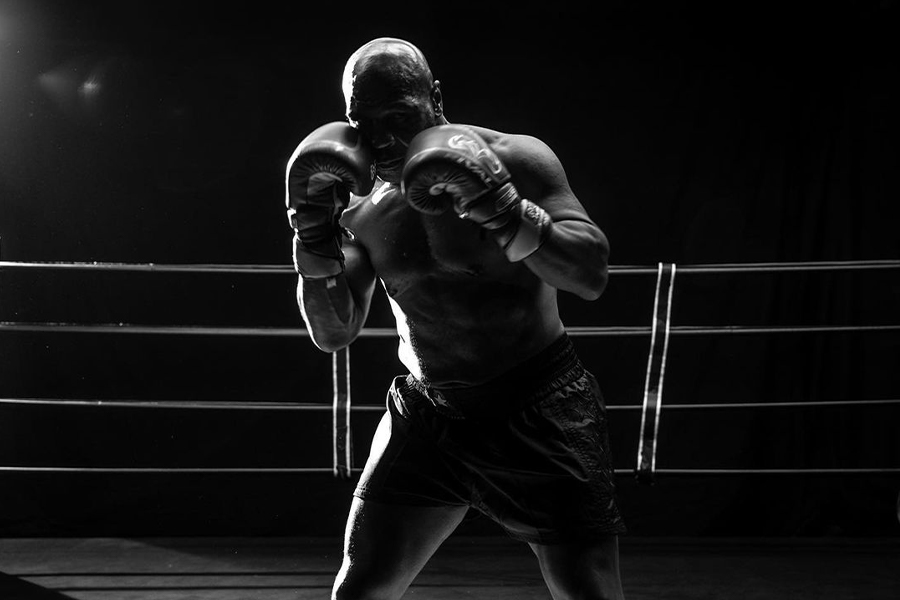 No longer just a punch line, Tyson is battling not only for his in-ring return but also for his family fighting obesity. Telling digital radio station SiriusXM, "I didn't want to die that way," Tyson revealed his respect and understanding for his family, but that he "just didn't want to live my life like that. I didn't want to restrict my life."
"You are what you eat. I don't eat bread, I don't eat nothing like carbs, like potatoes. I don't eat nothing that puts on weight, nothing that has a calorie." A man of his word, Tyson has been munching on "blueberries, fish or something that's very rare." Though lately, the man with the iron fist has been munching on a plant-based diet, only eating fish or chicken every month or two. "Other than that, just plant-based, fruit, and all that stuff. And hard cardio."
---
Featured Video from Man of Many
---
Mike Tyson v Roy Jones Jr is set to take place on Saturday 28 November at the Dignity Health Sports Park in Carson, California.
You'll Also Like:
Watch Tyson Fury Literally Punch the Lights Out in Insane Workout Video
Conor McGregor's UFC Diet & Workout Plan
A History of Sportsbet in Australia
---
Featured Video from Man of Many