SXSW Sydney Confirmed: Iconic Culture Festival Headed Down Under in 2023
Possibly in an effort to truly live up to the "South" in its name for the first time, South by Southwest (SXSW) – one of the largest cultural events in the world – will next year head from Austin, Texas to Sydney, Australia from Sunday, October 15 to Sunday, October 22. The SXSW Sydney announcement marks the first time the festival will have travelled beyond North America since it was founded in 1987.
You'll also love:
8 Best Sydney Helicopter Tours to Take in the Sights
31 Best Burgers in Sydney
31 Fun Date Ideas in Sydney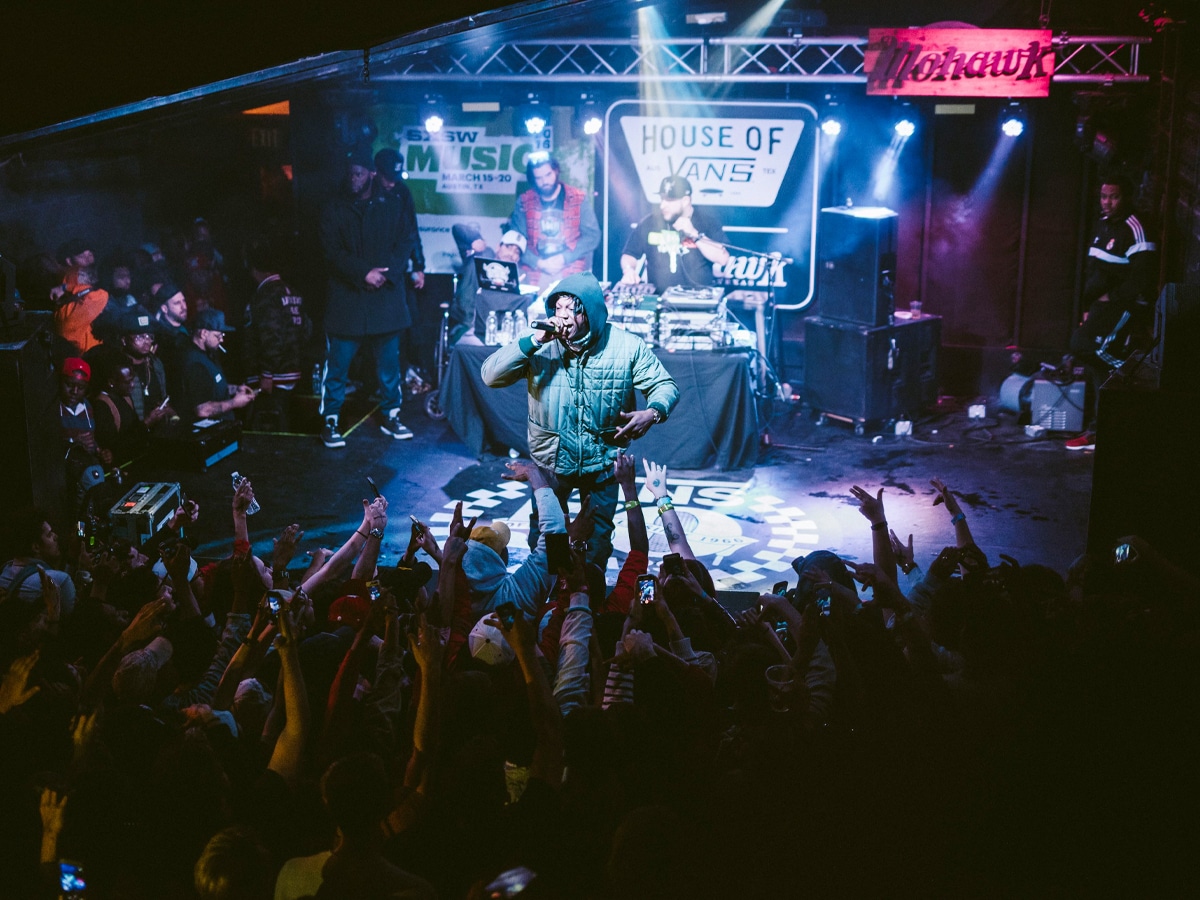 If the futurist extravaganza that unfolds in Texas each year is anything to go by, SXSW Sydney will likely be an event to put even Vivid to shame, gathering "the world's most inspired thinkers, creators and innovators for an agenda-setting exploration of the best in Music, Screen, Gaming, Technology and Innovation," according to Destination NSW.
While the specifics around what the Sydney version will offer are yet to be unveiled – the keynotes and panel sessions are to be revealed soon – Destination NSW promises the event will offer over 1000 sessions, screenings and performances, activations and parties across the city. It's not just a one-off either, as SXSW Sydney is designed to become the official annual Asia-Pacific branch of SXSW.
"SXSW Sydney will showcase the largest group of inspiring international thinkers, creators, innovators and performers ever seen in Sydney at one time," said Colin Daniels, managing director of SXSW Sydney. "Focusing on the creator industries in the Asia Pacific region, SXSW Sydney will celebrate what's next in culture, tech and the region's thriving creative economy."
SXSW has certainly enjoyed an embarrassment of riches in the past, particularly when it comes to the A-List talent on display. Participants have included Barack Obama, Jordan Peele, Dave Grohl, Michelle Obama, Taika Waititi, Steven Spielberg, Mark Cuban, Lady Gaga, Prince, Michelle Yeoh, Billie Eilish, Snoop Dogg and more. We imagine the Sydney event will have a similarly prestigious guestlist.
Baz Luhrmann, still riding high on the success of his latest flick, Elvis, enthusiastically endorsed the move, saying, "I can't even imagine how exciting it's going to be to have South By Southwest in the only other place in the world to have it, in Sydney." We're inclined to agree.
SXSW Sydney will hit the city on Sunday, October 15, 2023 and run for one week. If you're planning on being in town for the event, check out our list of fun things to do in Sydney.