It's always a beautiful thing when two icons come together as one. In our humble opinion, collaboration isn't just the marriage of philosophies and styles, it's the birth of something even bigger.
Like the old adage suggests, the whole really is greater than the sum of its parts and at an intimate dinner at Sydney's Chin Chin last week, we saw that phenomenon on full display.
Joined by some of Australia's top influencers, style merchants and Man of Many readers, perennial eyewear favourite Specsavers debuted a first look at a stunning new collaboration. Teaming up with British mainstay Ted Baker, the powerhouse labels put on a fashion masterclass, dropping an exclusive Australian and New Zealand capsule collection of optical and sun frames for both men and women.
Scroll through the gallery below for a peek inside our exclusive Sydney launch event.
Specsavers & Ted Baker Collection
Characterised by a trademark attention to detail, the new Ted Baker collection is a celebration of the quintessentially British icon. Best known for its clever, yet stylish details, colourful prints and playful blend of traditional and contemporary, Ted Baker has more than earned its moniker as 'No Ordinary Designer Label'. Now, under Specsavers' watchful eye, that design ethos has been reimagined in a brand new way.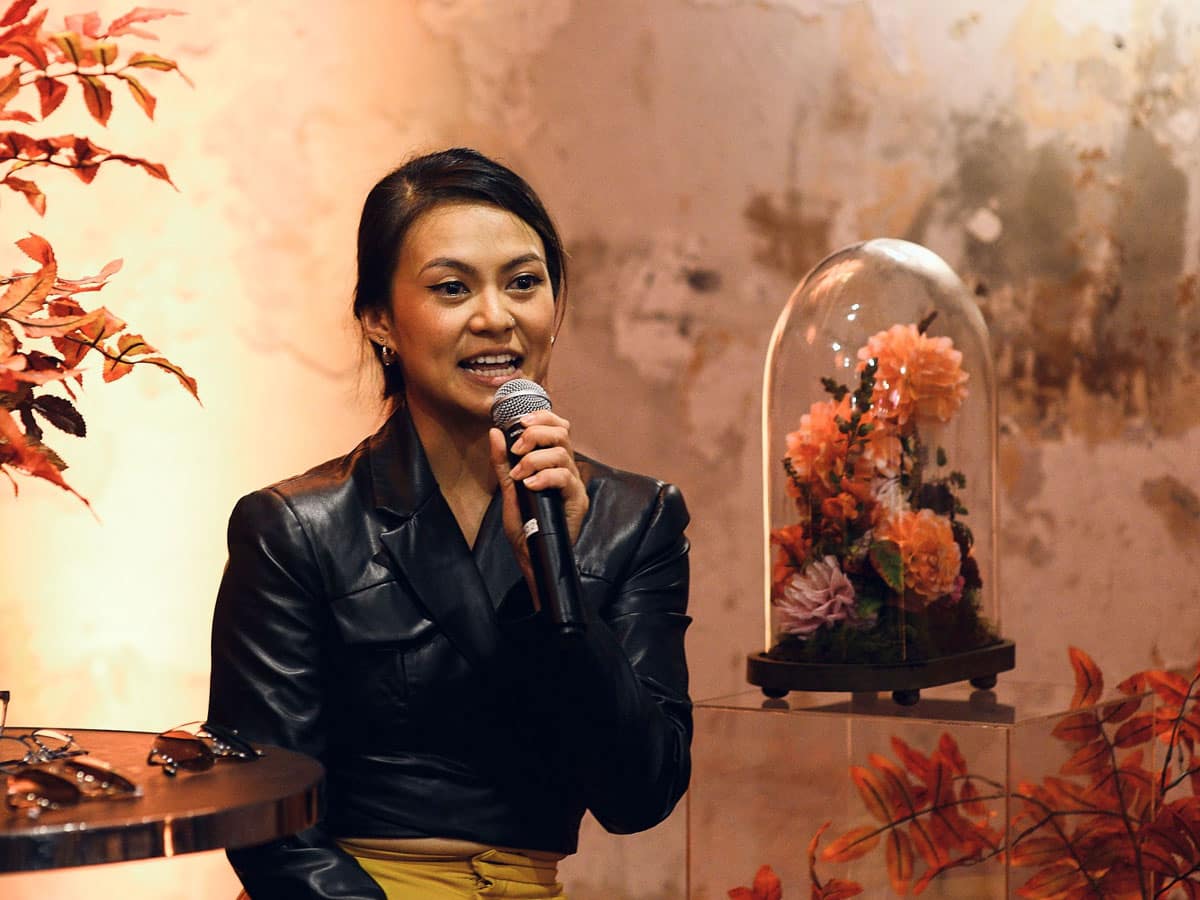 In between a rotating series of courses and cocktails, Specsavers' frames portfolio manager, Yvy Nguyen took guests through the new collection, drawing particular attention to the subtle details that cut to the heart of Ted Baker's design language.
"The Ted Baker brand has a reputation for not taking itself too seriously and for celebrating the unexpected," she revealed. "Their attention to the finer details works perfectly with a frame range as there are so many opportunities to display their subtle quirks in the designs."
Unexpected indeed. From the striking contrast between the playful purple font and the understated floral print of the TB 02 frame, to the geometric print of the TB 13, there's a little something special weaved into each design. What doesn't come as a surprise, however, is the quality.
Over the years, we've seen Specsavers team up with Australian icons Alex Perry, Carla Zampatti, Kylie Minogue and Collette Dinnigan, alongside international names HUGO, Marc Jacobs and a host more. Reimagining the incredible design language of these famed labels, the eyewear legend has done what it does best, delivering stunning quality and impeccable style at an affordable price, and that's exactly what the new Ted Baker Collection champions.
Scroll through the gallery below for a peek inside our exclusive Sydney launch event.
Set against an enchanting woodland theme that echoed the hallmarks of Ted Baker's subtle quirkiness and inventive nature, the Australian debut dinner was the perfect introduction to what is destined to be a big winner. All guests left the evening well satiated and with new a pair of sunnies, plus frames from their nearest Specsavers from the new Ted Baker collection. Available nationwide at Specsavers, the collaboration starts at AUD $199.
Man of Many's Top Picks
The total collection comprises 26 optical and 6 sun frames across both men's and women's categories. Boasting both metal and acetate frames in an array of styles, there's a frame to suit every personality, but we've culled it down to our top picks below.

TB Sun RX 06
Who doesn't love a classic aviator style? Specsavers and Ted Baker have reimagined the silhouette in gunmetal with a burgundy lens, playing with earthy tones. For the man who wants to mix it up with a fresh new look.
TB Sun RX 02
One for the ladies, the Ted Baker Sun RX 02 is an ode to Ted Baker's love of floral fun.  This tort and pink combination frame has a contrasting floral pattern set against the white temples for a look that is unmistakably Ted Baker.
TB 13
The men's range leans into statement shapes and designs, and then Ted Baker 13 is a great example of this. The square frame arrives with a deep burgundy front and matching temples. The Ted Baker logo completes the look in classic gold.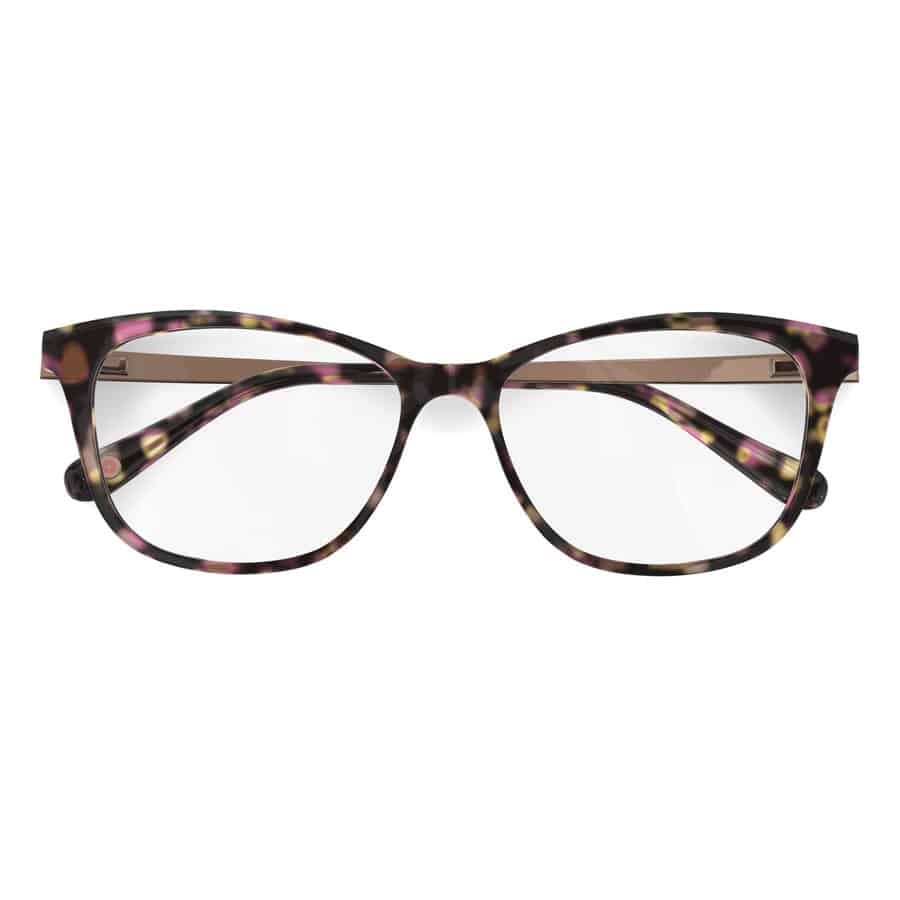 TB 05
This frame features a floral-inspired acetate, complete with a mottled finish and a much softer blend of pink and yellow. "It also has these beautiful textured temples," Nguyen says. "Really sweet and feminine and a great way to bring colour into your look without going over the top."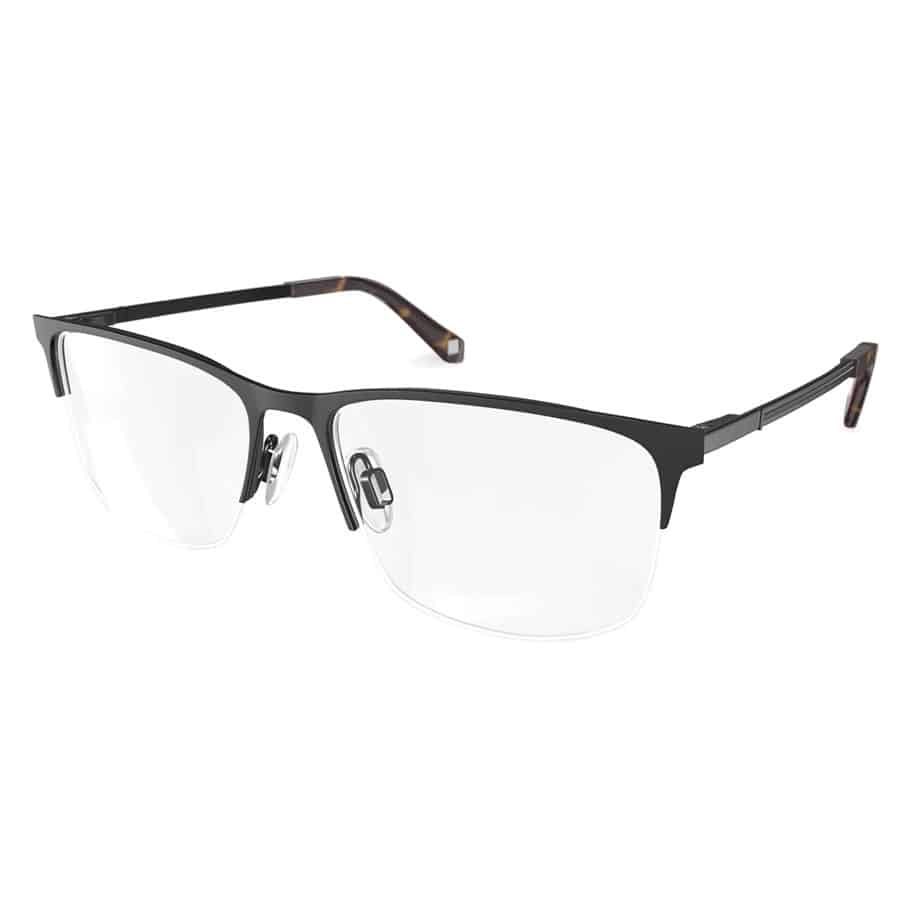 TB 23
A nice contrasting play on vintage style, the Ted Baker 23 arrives in a classic half-rim design. We really like the subtle tortoise-shell finish on the temple tips, which gives a nice little change-up.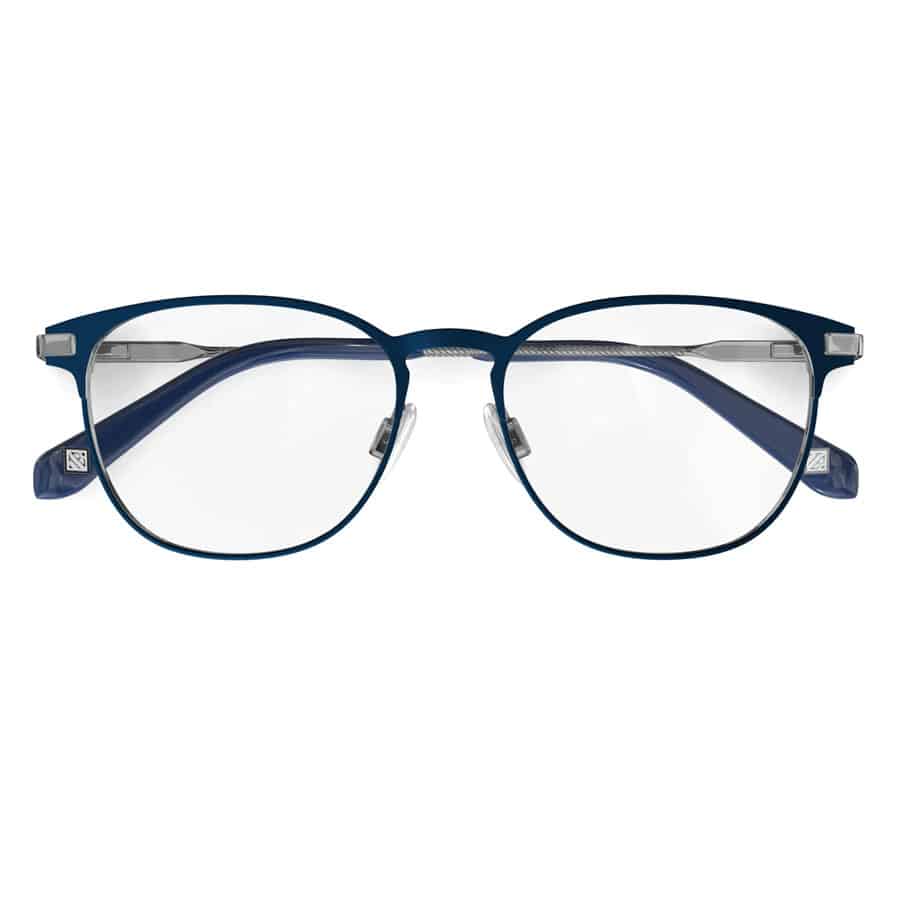 TB 22
A clubmaster- inspired round eye in a navy finish, this frame has a shape that is soft around the brow but is more angular around the bottom to give it a more masculine touch. The metal knurling on the temples also adds an understated yet luxurious feel.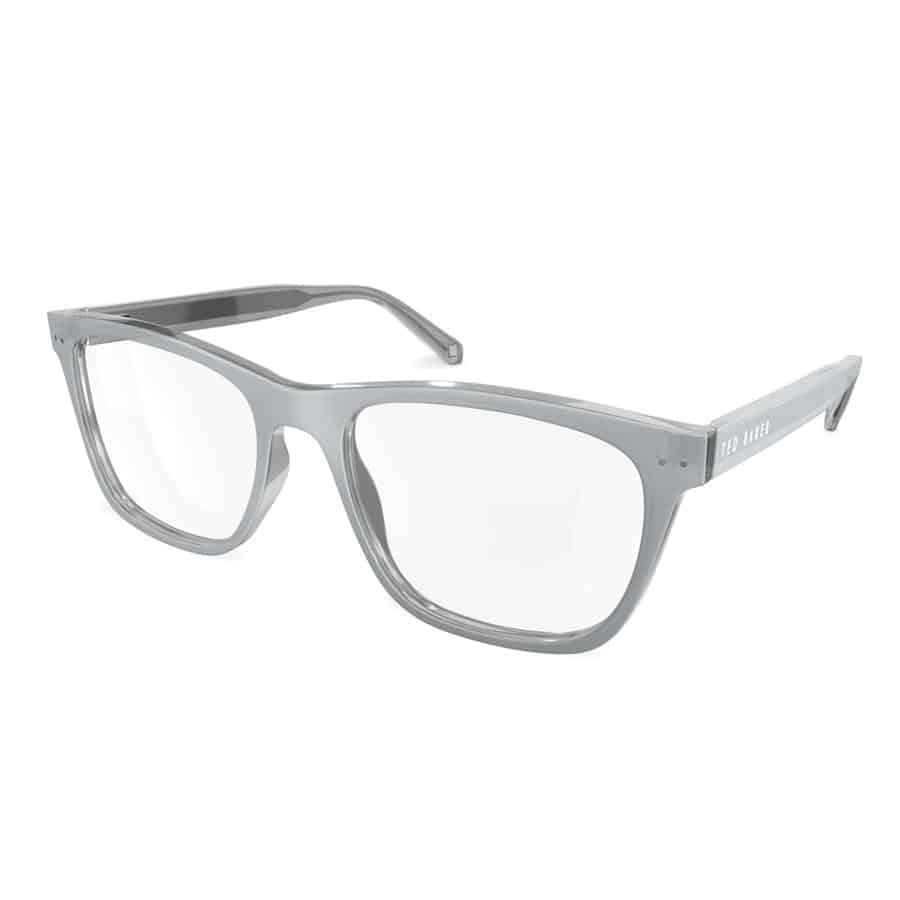 TB 17
One for the detail hounds, the Ted Baker 17 features a subtle geometric print that has been laser-embossed onto the exposed core wire. This stylish little feature shows through the crystal acetate. We also love the contrast between the matte finish on the outside and the crystal finish on the inside.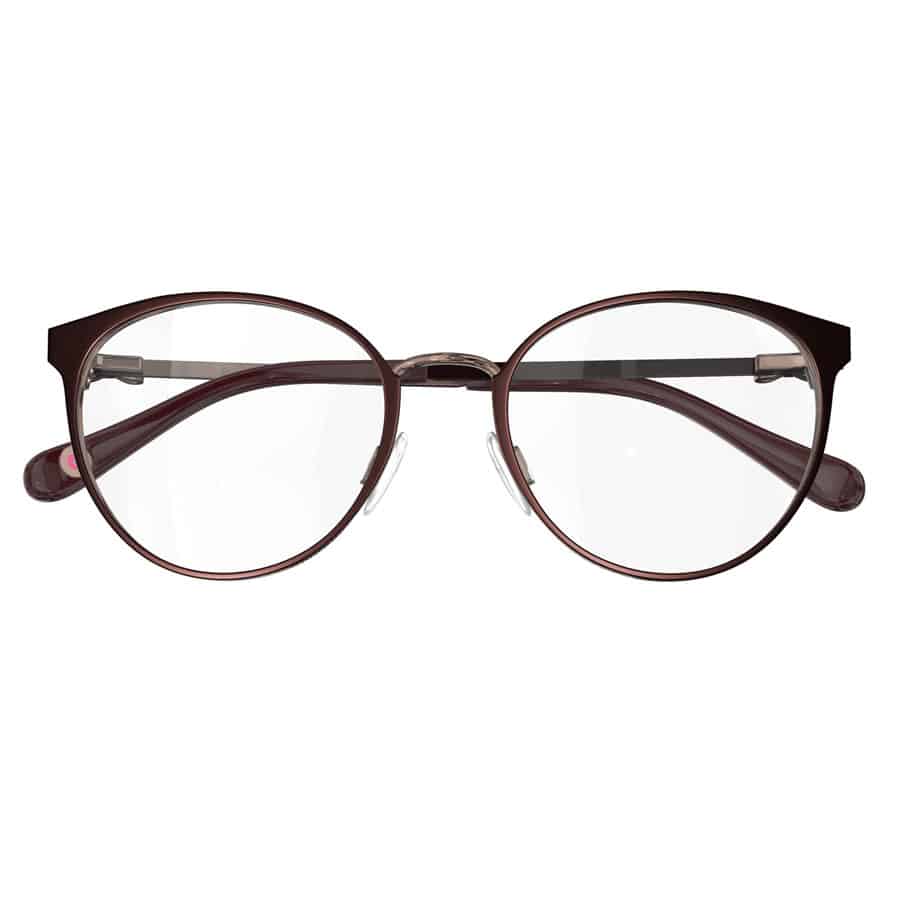 TB 10
One of Nguyen's personal favourites, the ladies' Ted Baker 10 captures the very essence of Ted Baker's playful floral style. "You have the bow on the temples with the tiniest etchings to give more dimension to the bow and then these thickened rims with intricate metal texture the whole way round," Nguyen says.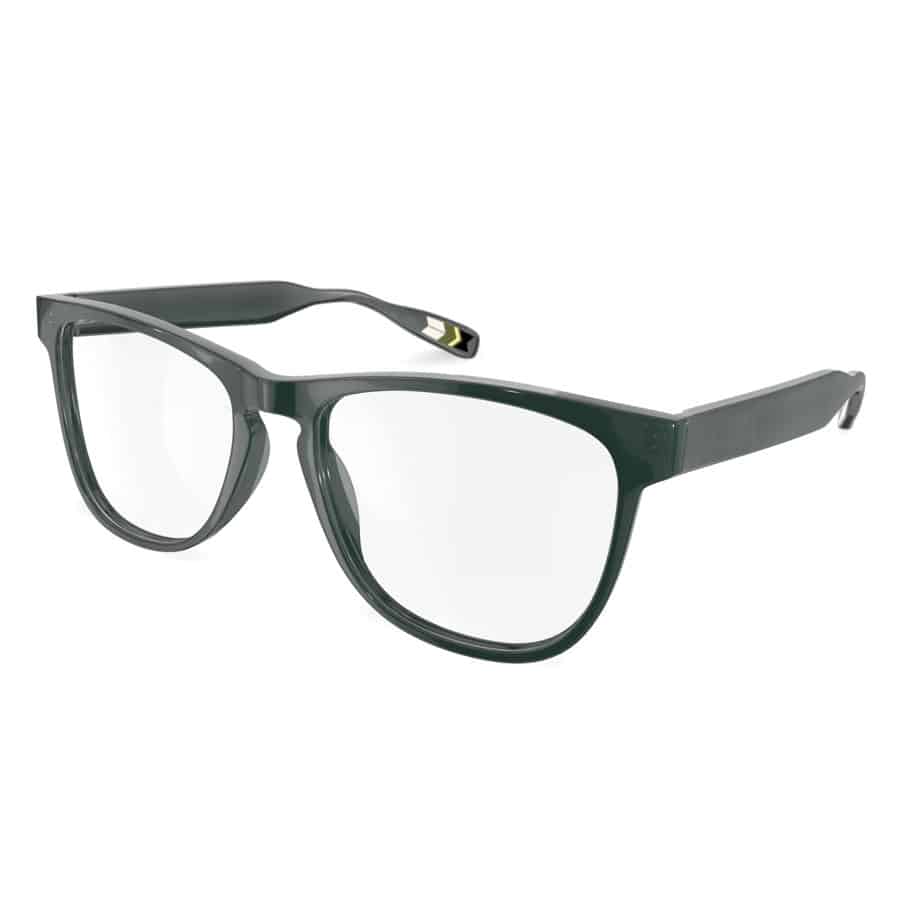 TB 14
The Ted Baker 14 arrives in a classic wayfarer shape and features a similar checker-print to the Ted Baker 17 embossed on the core wire. While it looks navy from afar, it's actually a gradient acetate leading into brown at the bottom of the lenses. Better yet, it has the Ted motif on the interior of the temples for a soft pop of colour.