18 Best Barber Shops in Perth
Welcome to Perth–home of sandy beaches, sweeping views, museums, parks, theatres and some of Australia's best barber shops! Indeed, the top Perth barber shops duly contend with any grooming hubs in Sydney or Melbourne. Should you be in the Western Australia capital and in need a killer haircut or luxurious razor shave, look no further than our list of the 17 Best Barber Shops in Perth. Each one delivers top-shelf style with cutting edge precision.
This article is part of our Trimmed & Terrific Series.
---
You'll also like:
17 Best Barber Shops in Melbourne
20 Best Barber Shops in Sydney
8 Best Barber Shops in Brisbane
---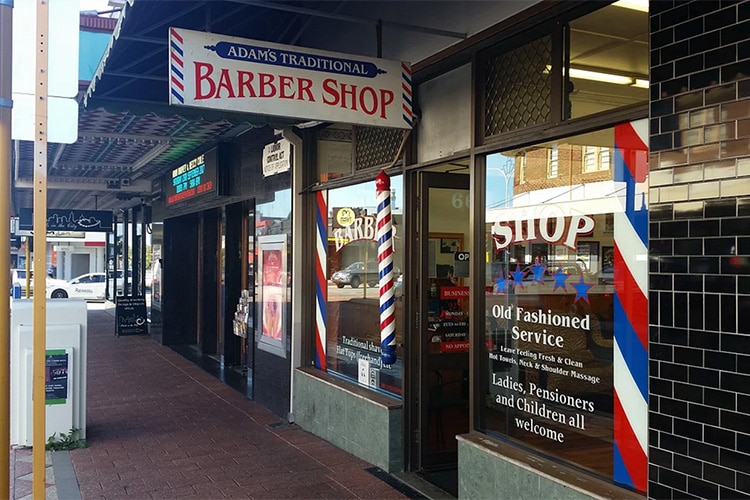 Adam's Barber Shop
Walk past the candy coloured stripes to enter Adam's one man barber shop in Mount Lawley. Adam easily ranks among Perth's best barbers. Tradition is king here, but you knew that as soon as you saw those stripes. However, don't take those vintage vibes to mean your haircut will be anything short of modern and spectacular. The always amicable Adam is a master of his craft who's been in the game since 1990. In true best barber shop fashion, there are no appointments necessary and walk ins are encouraged.
661 Beaufort St, Mount Lawley WA 6050 – Ph: (08) 9272 5828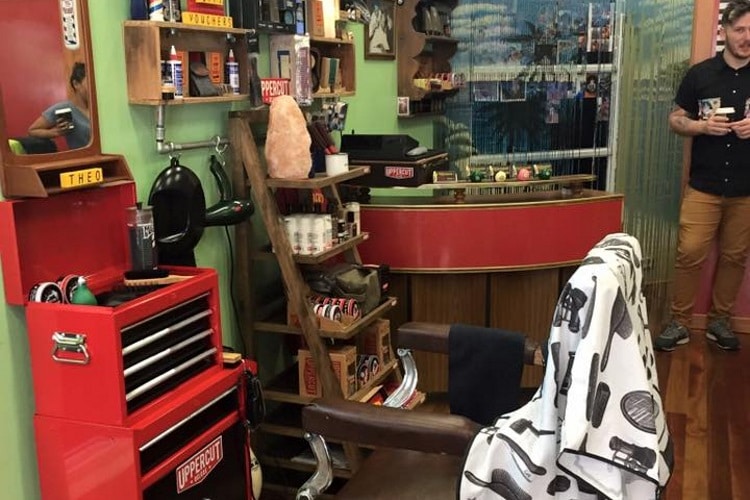 Barber Shop
Around the corner from busy Oxford street lies an inconspicuous storefront that's been around for over a decade. Walk inside to enter a quaint barber shop awash with eye-catching retro vibes and killer haircuts. The name pretty much says it all.
2/224 CARR PLACE Leederville – Ph: (08) 9328 8972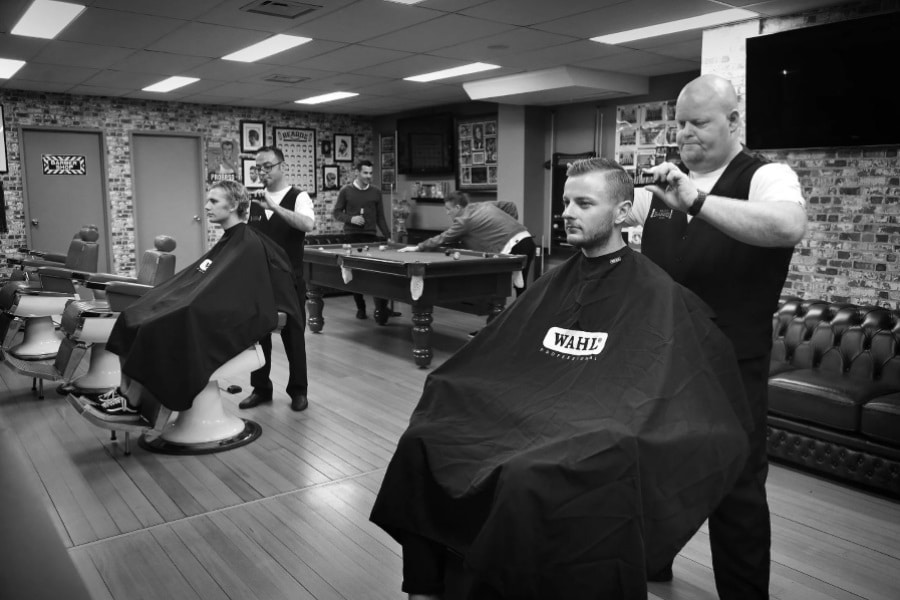 Brad's Barber Shop
Brad's has a private cutting & colouring room, a pool table, fresh coffee, hot towels and cold beers, making it a favourite in the Western state. Loyal customers come here for the cut and stay for the camaraderie, so much so that Brad hires his uber-masculine space out for birthdays and events.
Carine Commercial Centre, Shop 11, 6 Davialla Rd, Carine WA 6020 – Ph: (08) 9246 0537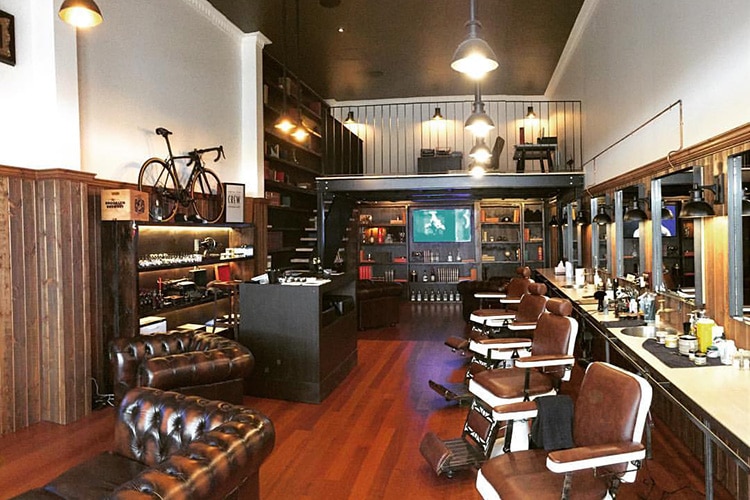 Brooklyn Barbershop
Part grooming hub, part lounge, Brooklyn Barbershop is all kinds of classy. This top Perth hairdresser was designed exclusively for the modern gentleman. That means an elegant decor decked out in wood and leather. It also means a menu of grooming services that's as superb and refined as the craft itself. Opt for one of the best haircuts you'll ever receive, or go full VIP by getting a private entertainment room complete with drinks for you and up to four of your best mates. No matter what you do here, you're living large like the sharpest of men before you.
11 Avion Way, Claremont WA 6010 – Ph: 422 577 233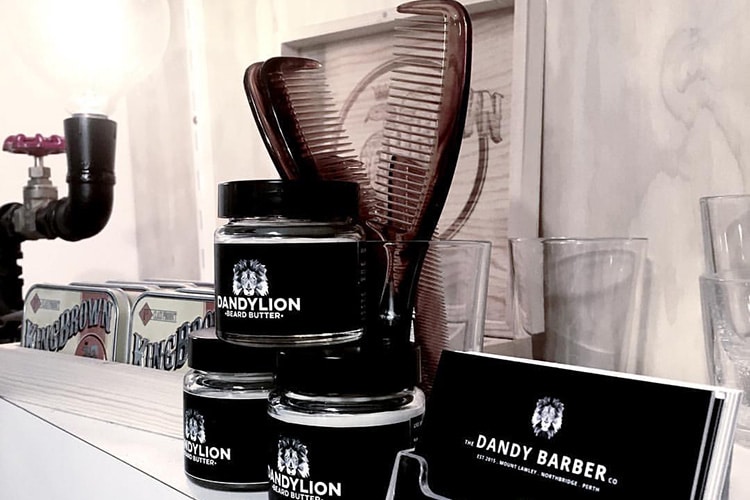 Dandy Barber Co
Dandy Barber Co. provides not just a terrific haircut, but one of Perth's most private and memorable experiences. Choose between their Mount Lawley and Northridge locations, book an appointment and arrive for a true one-on-one session. And by "one-on-one" we mean you, a solitary chair, and one of Perth's best barbers. This is also possibly among the most judgment-free zones in all of Australia. Each location is a proverbial oasis allowing to you explore your identity through grooming and hairstyle, where you're free to go as aesthetically wild as is humanly possible. Come here to find yourself and then be yourself. Dandy Barber Co. also offers some of the best hair products you can find in Perth.
Locations:
666 Beaufort St, Mount Lawley WA 6050 – Ph: (0411) 846 156
220 William St, Northbridge – Ph: (0481) 822 022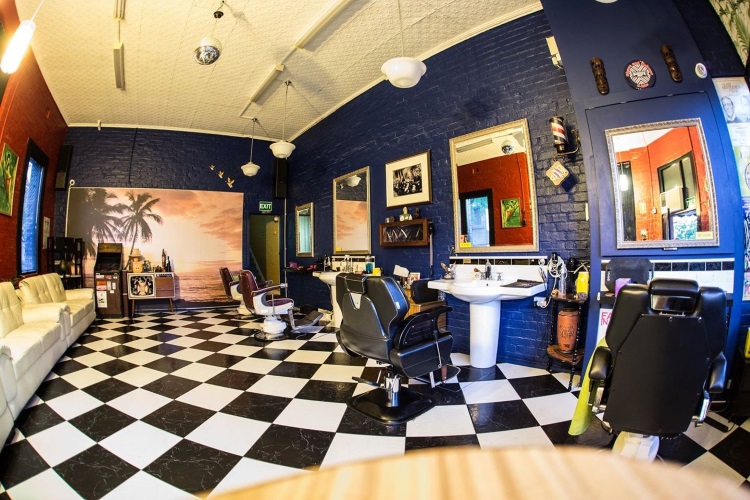 Dr. Snippy's Barber Lounge
Home to an array of grooming products, an arcade machine (with unlimited free plays) and a stunning art deco interior, Dr. Snippy's Barber Lounge combines the best of all worlds in one remarkable location. As if the free arcade game wasn't enough to lure you in, they'll also pour you a complimentary beer after 12 noon. As if that wasn't enough, they'll also give you a legendary cut and shave and leave you looking super fresh. Yeah. This place is awesome.
204 Hay St, Subiaco WA 6008 – Ph: (0467) 646 526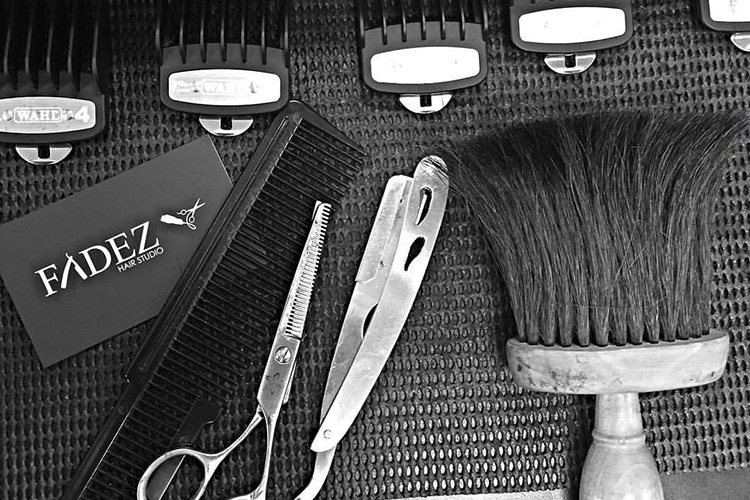 Fadez
In case you didn't get the memo, a solid fade has been the prominent hairstyle of choice for a while now, and Fadez Barbershop has absolutely mastered the craft. What started as a timely Brisbane operation has expanded into a world class business with franchise potential. Come to their Perth location to relax and indulge like the young style savvy gentleman that you are.
108 Barrack Street Perth – Ph: (08) 9325 3057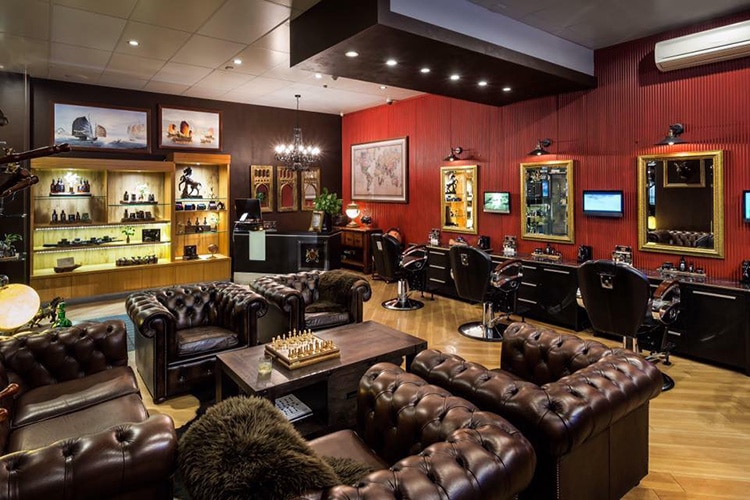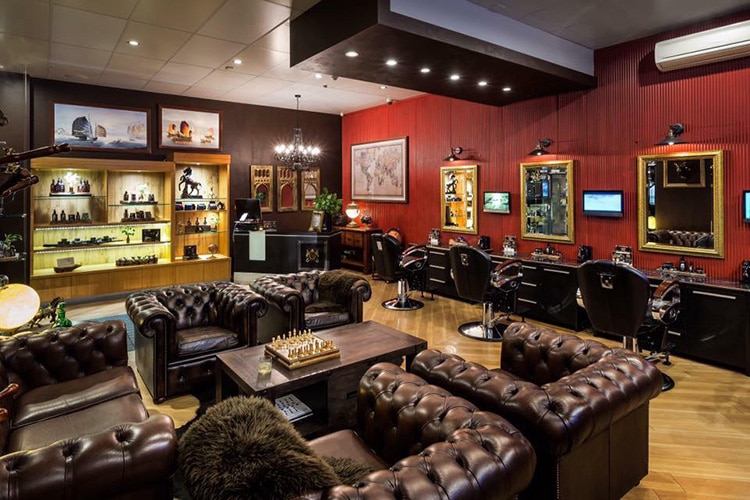 Gentleman's Hair Lounge Subiaco
The best barber shops in Perth won't just give those follicles a tune-up, but furthermore provide a brilliant retreat from the urban grind. For a relaxed environment that nurtures a sense of escape while pampering you silly, look no further than Gentleman's Hair Lounge. Enter the prestigious domain, grab yourself a complimentary intoxicant, fold open a magazine, recline in a premium leather chair and let out a massive sigh of relief. Soon enough, you'll be experiencing the euphoric sensations of warm shaving cream and a hot towels pressed against your flesh, the air rife with aromatics. Don't just come here for the exceptional haircut. Come here to decompress.
Shop 3, 34 Subiaco Square Rd Subiaco, WA 6008 – Ph: (08) 9388 7148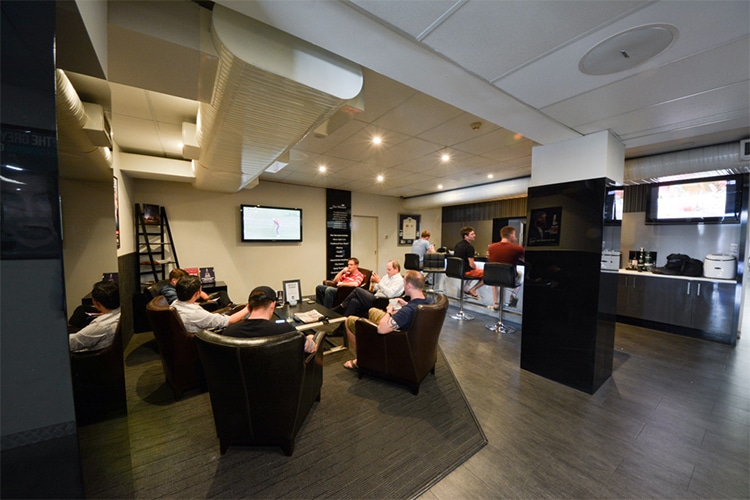 Guys Grooming
Started in 2008, Guys Grooming got in when the game was hot and they've been killing it ever since which explains why they're the largest men's grooming venue in the country. Enter their shop for one of Perth's best haircuts or a full spectrum of spa treatments. It's all being done by award-winning bespoke barbers, masseuses and groomers of the highest calibre in a sophisticated man-cave setting. As grooming becomes more or more essential, it becomes equally essential that you find a comfortable locale to get your groom on. Guys Grooming is that locale.
848 Hay Street Perth WA 6000 – Ph: (08) 9226 3022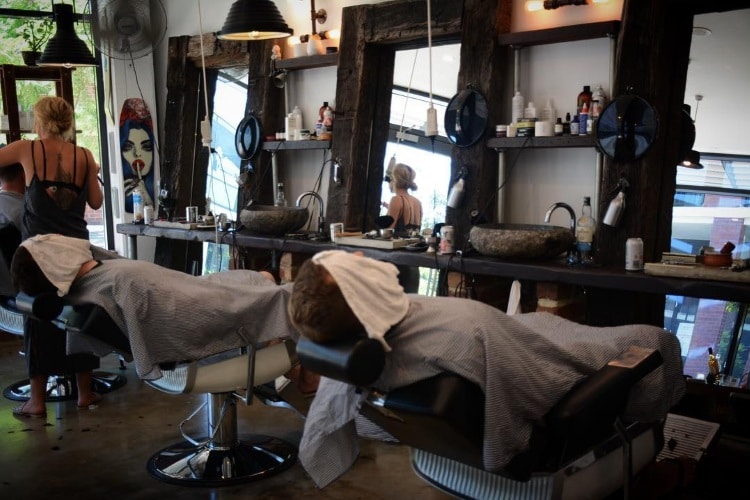 His Lid
Frequently touted as the "coolest barber shop" in Perth, His Lid is also one of the best. The service and technique here brilliantly pairs modern style with timeless luxury. Slink into a black leather chair and sip on Scotch whisky while getting a premium cut and shave from one of the best barbers Perth can muster, followed by the hot towel treatment. Make an appointment online through their painless reservation system to save time. And if you're getting married, book one of their pre-wedding packages for a catered grooming experience like no other.
8 Sheen Street, Subiaco – Ph: (0404) 225 792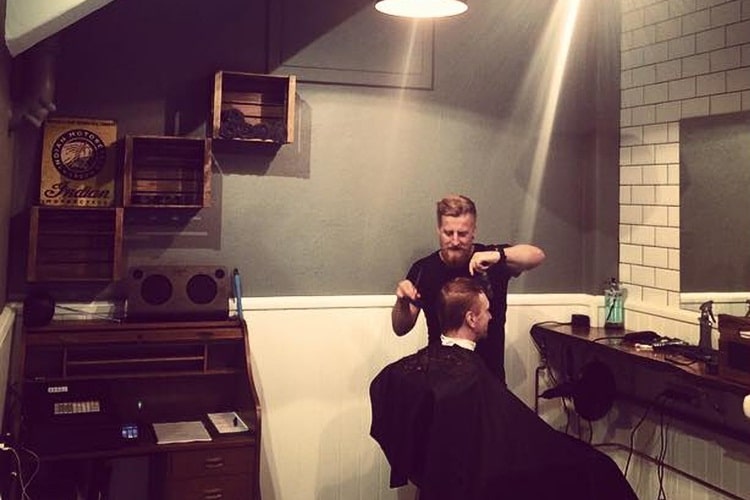 Barber & Co.
Now is the time for groomed beards and awesome fades and one of the best barber shops in Perth delivers both with the utmost precision. Barber & Co. is massively popular due to its Kung Fu grip on contemporary style. Appointments are recommended unless you want to wait in line. One visit and this place becomes your go-to joint for good.
Shop 44 London court Perth – Ph: (0413) 177 752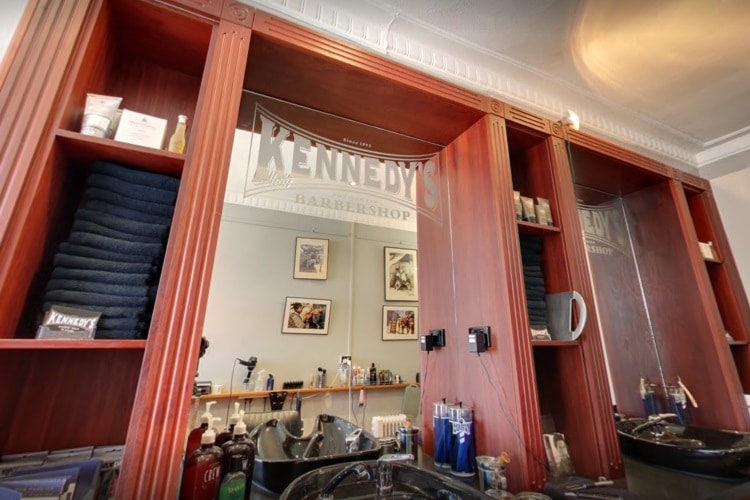 Kennedy's Barber Shop
The Kennedy in Kennedy's Barber Shop is Pete Kennedy. He's got over three decades of experience under his belt and is easily one of the best barbers in Perth (and we don't just mean the metro area). Pete keeps the vibe old school in his digs but the haircuts are undoubtedly up to snuff. Come here for a great cut, plain and simple.
138A South Terrace, Fremantle WA 6160 – Ph: (08) 9336 4436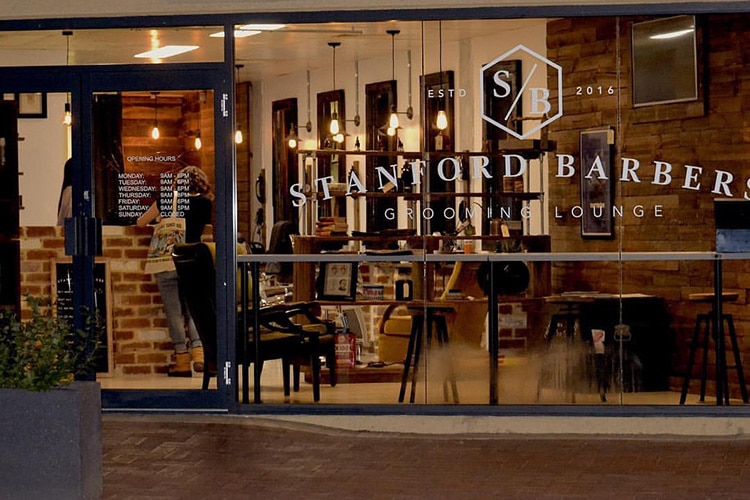 Stanford Barbers
Like some other entries on the list, Stanford Barbers transcends its best barber shop status to become more like a distinguished grooming oasis for the modern man. Within the confines of this Mount Hawthorn hip(ster) domain, the beer and whisky flow while the technique is one of a kind. Book them for your next pre-wedding package or simply fly solo. Either way you'll be rejuvenated with a killer new look to show for it.
1/186 Scarborough Beach Rd, Mount Hawthorn WA 6016 – Ph: (08) 9201 1449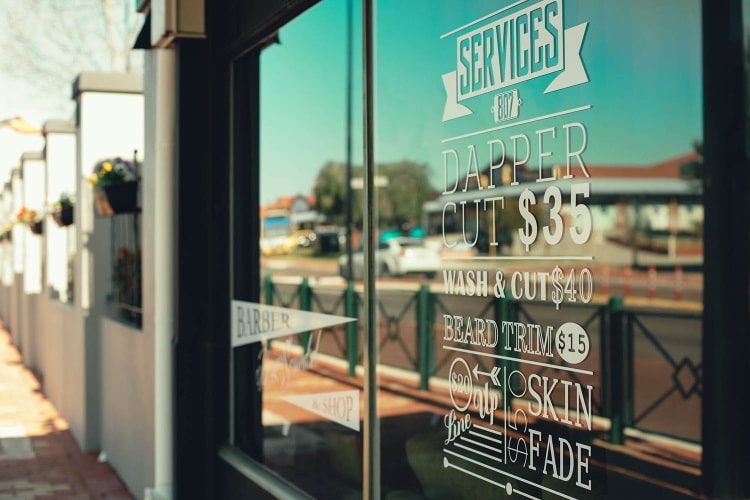 The Dapper Scoundrel
This top Perth barber shop with the excellent name comes to us from Conor. He's a craftsman from Ireland who learned the trade primarily in Manchester and London. He brings to Australia a complete mastery of fades and beard trims among other classic styles. His technique is consistently tops, his digs are welcoming, and he has cold beer waiting. What more do you need?
807 Beaufort St, Mount Lawley WA 6050 – Ph: (08) 9272 3948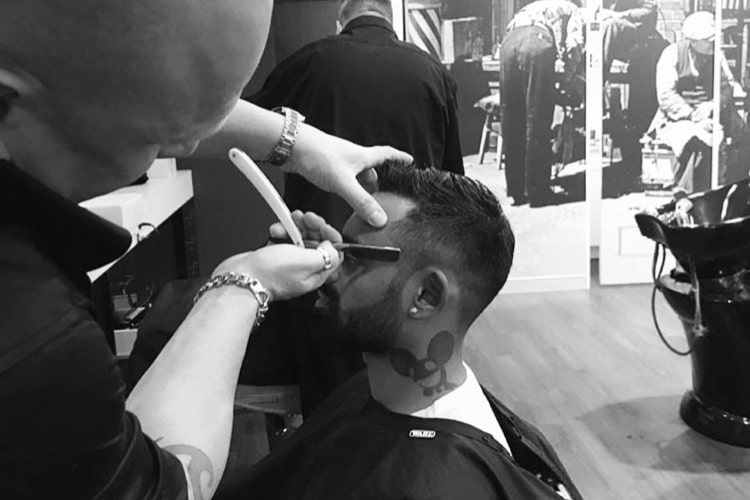 The Governors
The Governors is a no-frills Perth barber shop where you can get any kind of cut you want at the hands of an expert. In other words: you name it and they know it. They also stock a range of hair products and offer movies to watch while you get your groom on. After all, exchanging empty banter with your barber is so last century.
Central Arcade, g5/160 St Georges Terrace, Perth – Ph: (08) 9322 5262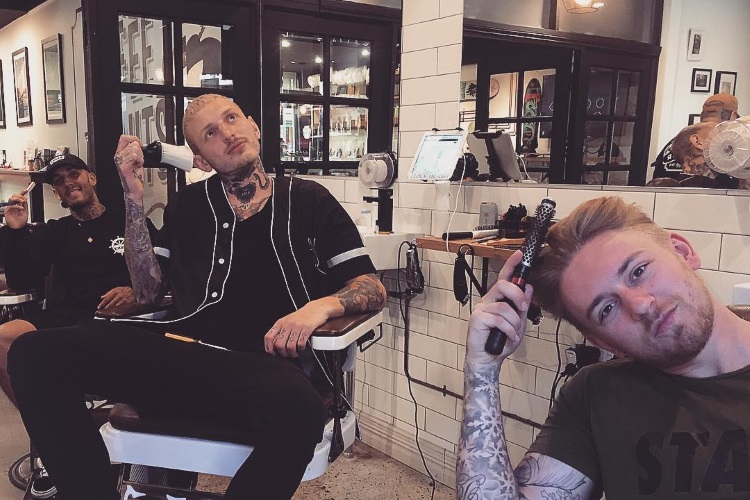 The Milk Barber
Pair that fine haircut with a sensational cup of coffee and prime seaside location at one of the best barber shops in Perth. You'll find The Milk Barber amidst the many shops on the Sorrento Quay Boardwalk. The staff will greet you kindly and then deliver you the sharpest of fades. You'll be back on the waves in no time, looking better than ever.
58 Southside Dr, Hillarys WA 6025 – Ph: (08) 6243 8063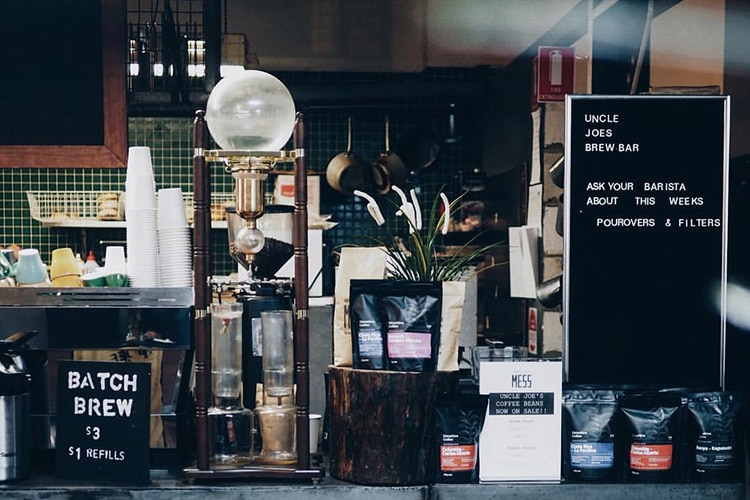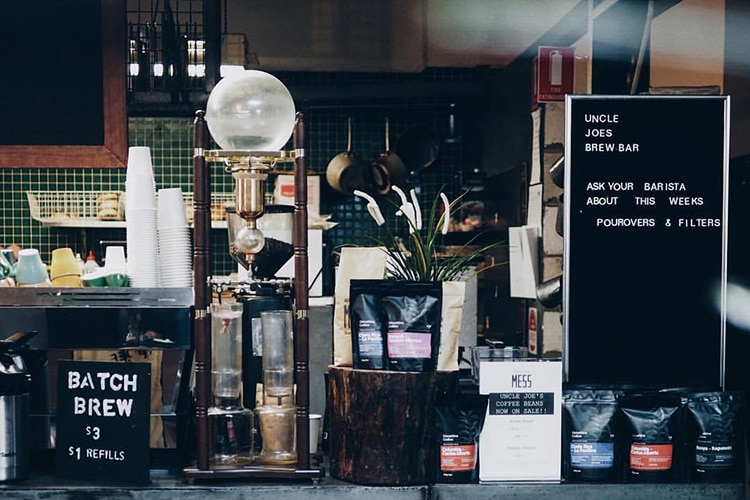 Uncle Joe's Barber
Tucked down a laneway inside a rustic King Street warehouse is Uncle Joe's, one of the top barber shops in Perth. Whether you're popping in for a quick cut or looking for a place to lounge, Uncle Joe's will do you just right. The vibe here is laid back and approachable, with the tunes and coffee flowing. To be a customer here is to be part of Uncle Joe's family. And that's what a great barber shop is all about.
74-76 King St, Perth WA 6000 – Ph: (0417) 783 222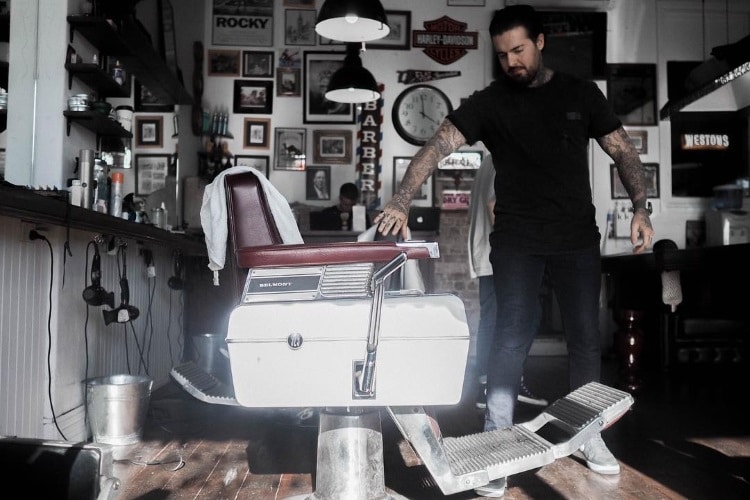 Westons Barbershop & Shave Parlour
Cool, dapper and classic, Westons Barbershop is the zeitgeist meeting ground between modern style and ageless technique. This isn't just one of the best Perth barber shops, it's a living celebration of manhood as that concept relates to both social activity and personal expression. Grab a beer, hang out, shoot some pool, get both a killer fade and smooth shave, and forget that time exists altogether.
456 William St, Perth WA 6000 – Ph: (08) 9228 2692
Like to get your groom on in different cities? Then be sure to check our list of the Best Barber Shops in Sydney and the Best Barber Shops in Brisbane.
This article is part of our Trimmed & Terrific Series.
Have you subscribed to Man of Many? You can also follow us on Facebook, Twitter, Instagram, and YouTube.
---
You'll also like:
17 Best Barber Shops in Melbourne
20 Best Barber Shops in Sydney
8 Best Barber Shops in Brisbane
---