Slip Your Feet Into Tod's Ferrari Driving Shoes
It's a match made in heaven—or the boardroom. If you weren't aware of it, Ferrari's chairman Luca di Montezemolo also sits on the board of Tod's, the Italian leathercrafting company responsible for the shoes that every playboy on the Amalfi Coast wears. Having that connection between the two iconic companies is paying off. And that's a good thing because now the world has Tod's driving shoes made especially for Ferrari.
You'll also like:
Under Armour's Tribase Reign Could Dethrone Nike's Metcon
Coopers & Volley Bring the XPA Sneaker To Life
Converse Evolves the All Star Pro BB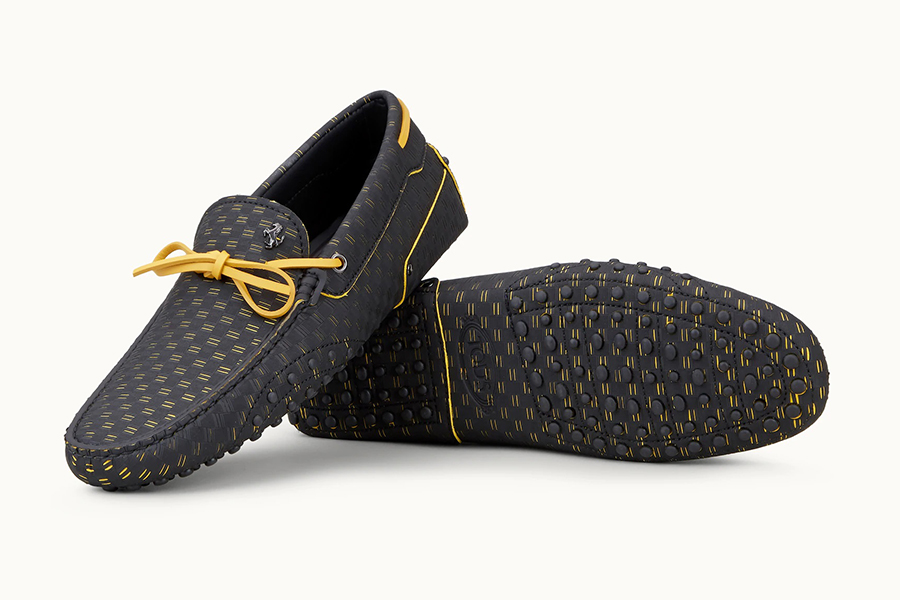 The shoes are prime examples of Tod's handiwork. They're comfortable, flexible, and stylish. The moccasin style shoes sport rubber nubs instead of soles, presumably for better traction when gripping the pedals of your Ferrari. The shoes are also decked out in Ferrari branding, including the prancing horse. The insoles are also patterned after Ferrari seats. After all, your feet should be just as comfortable as your backside, right? For the insoles, Ferrari used their Gommino Masherina Griglia, with a badge on the tongue of the shoe that resembles the GTO's grille.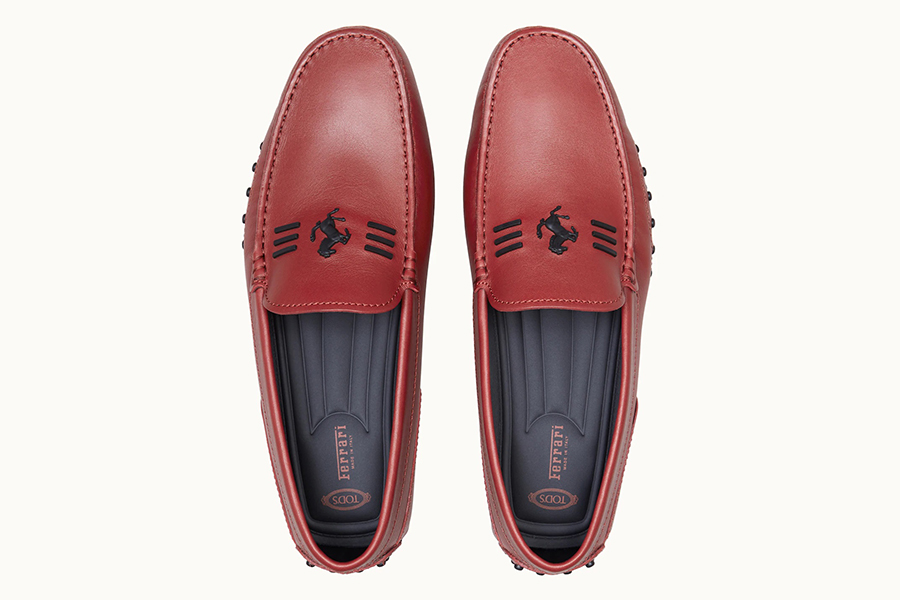 The badging replaces the traditional lacing or tassels that you usually find on a pair of moccasins. A pebbled heel also helps to give you better leverage when you're pushing the pedal to the metal. Befitting their reputation, Tod's hand-crafts each pair of moccasins, with each using super soft leather or suede. You can pick up a pair of the moccasins in a number of colourways, including an exposed carbon fibre pattern with laces in Ferrari yellow. Much like the car, these shoes are made for, you'll pay a fairly hefty price to add these shoes to your wardrobe.
Depending on your choice of shoe, you'll pay between USD$695 to $725. But if you're going to shell out the money for one of Ferrari's supercars, you should make sure that you have all the accoutrements to announce to the world that you're driving one. And doing so in style and comfort, with shoes from a brand that is almost as iconic as the automotive legend, is well worth the money.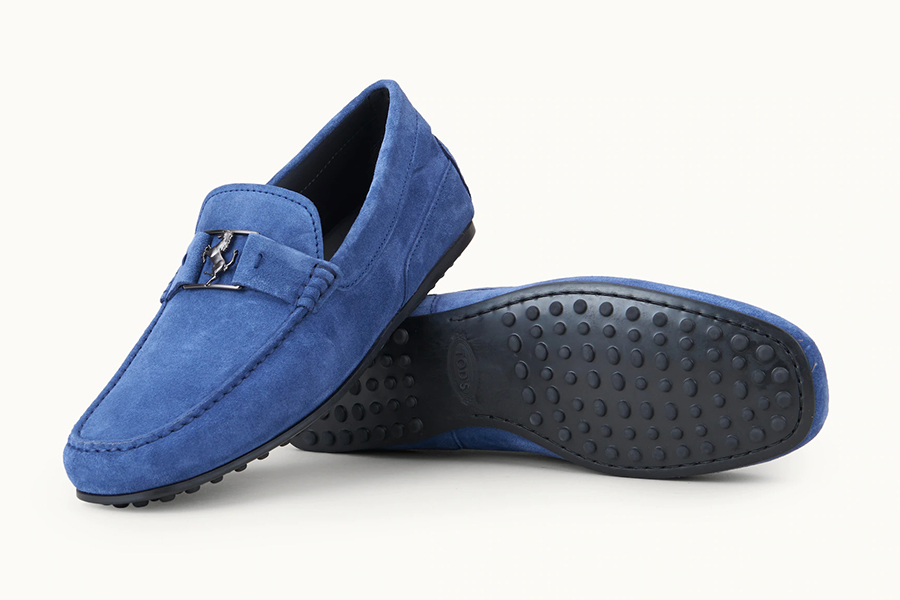 You'll also like:
Balenciaga Just Dropped Fashion's Most Contentious Footwear
Nike MAG 'Back to the Future' Shoes
Converse Evolves the All Star Pro BB