G-SHOCK's Iconic 'CasiOak' Cops a Stainless Steel Refresh
The octagonal shape that made Casio's DW-5000 is heading over to the G-SHOCK line. Famous for resembling the Audemars Piguet Royal Oak, the new octagonal case is copping a stainless steel construction for the first time, offering collectors a more robust take of the playful timepiece. The new design will accompany the metal bezel of the GM-2100, giving the shock-resistant watch a look that's even more stylish and rugged.
You'll also like:
The First-Ever G-SHOCK Smartwatch is Finally Here
G-SHOCK Full Metal 5000 Lineup Cops a Five-Shade Upgrade
These Custom G-Shocks Have Swiss Movements Courtesy of Wolfensohn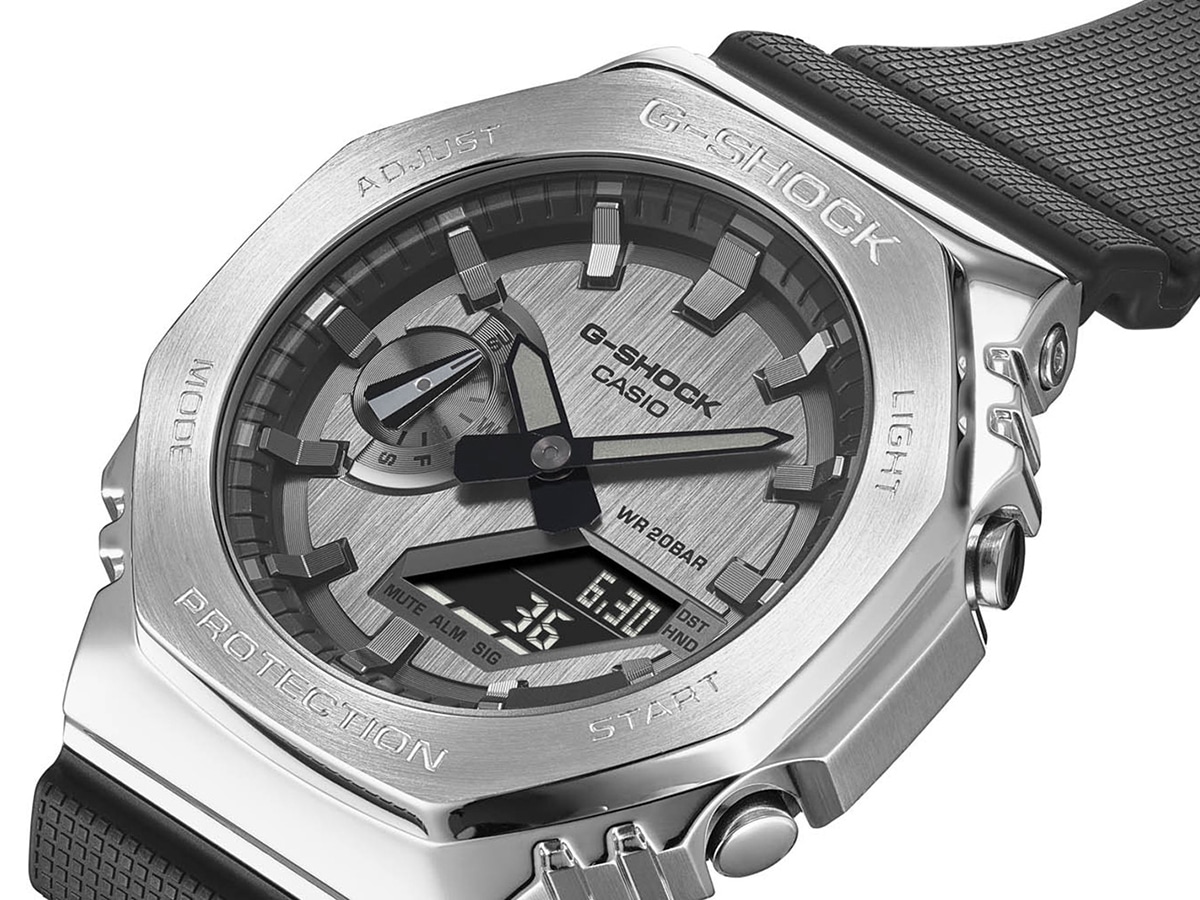 Nicknamed the 'CasiOak', the GM-2100 will keep its streamlined form as well as its slim profile while adding on the distinctive octagonal shape. The watch will also feature a round hairline finish that has been applied to the top surface of the bezel. The sides of the watch have been treated to a mirror polish, which combined with eh forged metal bezel, creates a sharper look for the timepiece.
The bezel is available in silver, black, or grey. The dials also come in a variety of colours, including navy blue, green, and red. Regardless of the colour you choose, the watch will come on a textured resin band. It also has double LED lighting and 200-metre water resistance. The battery life is expected to close in on around three years. You can also expect the functionality you appreciate about the G-SHOCK watches, including a daily five-alarm, world timer, countdown, and stopwatch. It also comes with the carbon core guard structure—the secret behind the watch's shock resistance. The watch is water-resistant up to 20 bar.
Casio is expected to release all four models—silver bezel and dial on a black band, black bezel with a green band and dial, black bezel with a red dial and black band, or grey bezel with a blue dial and black band—of the new G-SHOCK GM-2100 for a price of $200.
For those with a smaller wrist, keep your eye out for the GM-S2100, which will come in silver with a green dial and band, black with a black dial and band, or rose gold with a rose gold dial and a black band. You can start looking for it sometime around the holiday season. Given the popularity of the GA-2100 series, it won't be surprising to see the GM-2100 series selling out quickly.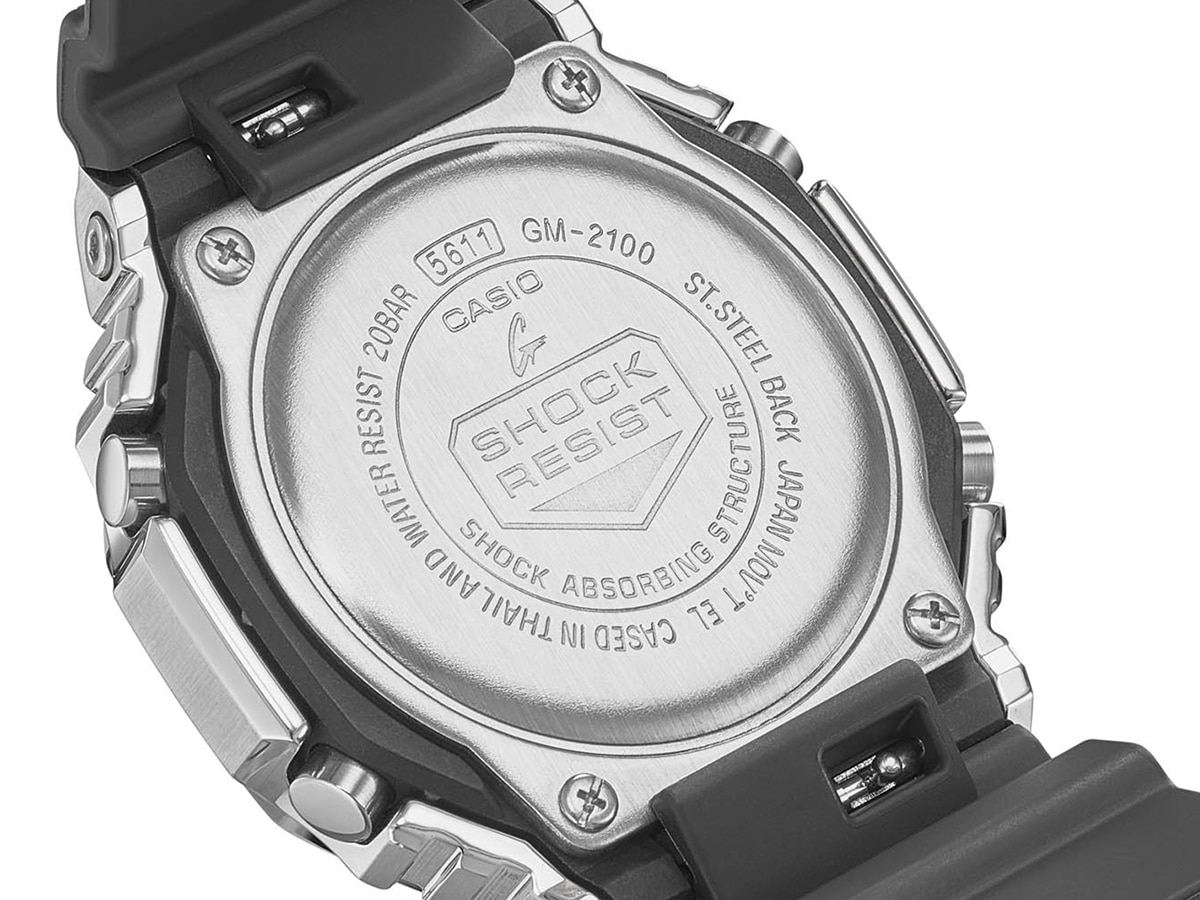 You'll also like:
The First-Ever G-SHOCK Smartwatch is Finally Here
G-SHOCK Full Metal 5000 Lineup Cops a Five-Shade Upgrade
These Custom G-Shocks Have Swiss Movements Courtesy of Wolfensohn