INTERVIEW: 'OT: The Podcast' Co-Founder Talks Watches, Time and How to Spend It
It's not every day you have the chance to speak with one of Australia's foremost watch connoisseurs. Andy Green and Felix Scholz are the brains behind OT: The Podcast, a new venture about watches, time, and how to spend it. Horologist or not, they're here to show that there's more to watches than telling the time. The pair talk through watch news and issues, speak to guests and help listeners find their next watch.
We spoke with the co-host Andy Green on the inspiration behind the podcast, his own watch-centric youth and even some industry predictions for the new year.
You'll also like:
15 Best Pilot Watches Inspired by Aviation
OMEGA's Legendary Speedmaster Moonwatch Gets a Master Chronometer Upgrade
20 Best Watch Blogs and Websites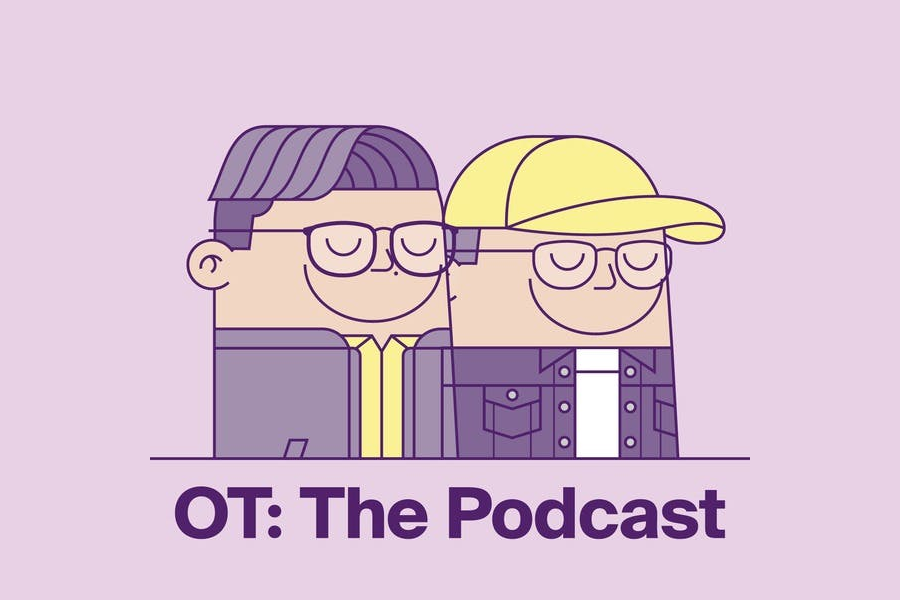 Q: What is OT: The Podcast?
OT: The Podcast is a show about watches, time and how to spend it. I host it alongside Felix Scholz, who's been in the industry for over a decade. Felix's past and present work has been for mastheads like Hodinkee, GQ, A Collected Man, and Revolution Australia as Editor. He's one of the very few in Australia you can confidently call an authority on watches, so it was an easy decision to partner up on this. It helps that we're mates IRL.
Although technically a 'watch podcast', really watches are the ice-breaker, and we explore a whole bunch of categories (like cars, accessories, even tractors).
The show itself features many high-profile guest interviews, news coverage, and – a lot of product talk! We've also got a segment called 'watch matchmaking' where we match listeners to their perfect next timepiece, based on their specific criteria.
Q: Where did your love for watches originate?
My love of watches goes back to when I was a kid doing my best to collect G-Shocks. Eventually, this evolved as I discovered the 'watch internet' and started working full time. I tell the story of spending my first (and last) tax return on a dress watch at 16. From there it's been a rabbit hole that I can't seem to get out of.
It's been a job for me in various capacities for the last six to seven years and provided me with many unique opportunities worldwide. Besides my latest project OT: The Podcast, which I co-founded / co-host with Felix Scholz, I've worked for a range of digital and print publications doing everything from content creation, photography, and of course – writing!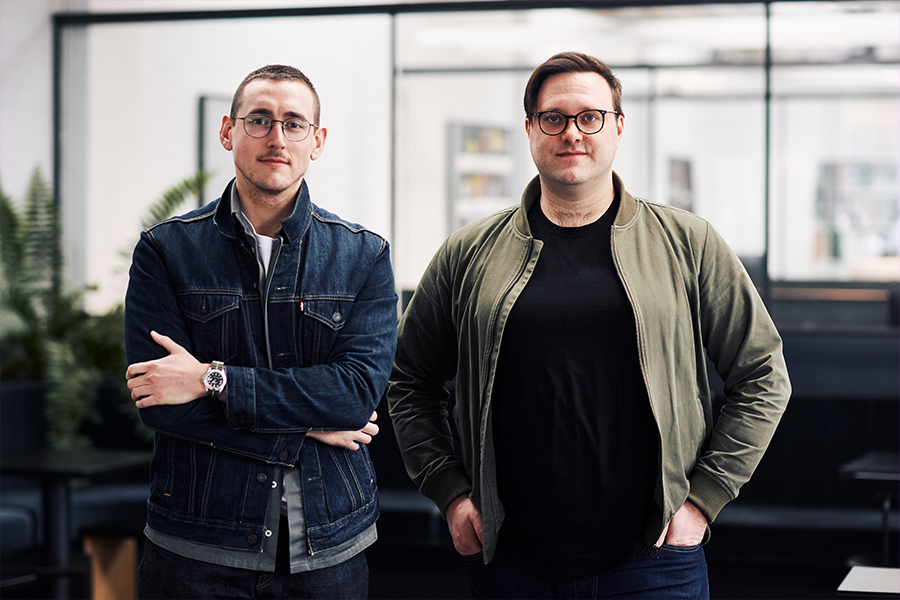 Q: How did you start the podcast?
At the start of 2020, Felix and I thought it was time to get the band back together. Having worked together previously, we were excited to start a new adventure together and do it our way. We've done plenty of online content, but podcasting was an exciting new platform for us, posing exciting new challenges.
We wanted to create a show that reflected what we love about watches while injecting some much-needed positivity and light-heartedness to space. Launching OT: The Podcast at the start of a pandemic turned out the be a huge blessing for both of us, and we honestly never expected the response we've had over the last nine months.
Q: Have you got any interesting predictions for the Watch Industry in 2021?
Definitely, the two most interesting places to watch will be the 'true' impact of COVID-19 on the global supply chains, especially on brands that a year ago were both readily available, and often so at a discount. Real supply problems meant that stock levels were reduced, which introduces two interesting situations. Firstly, the pressure to discount clear stock is relieved, and secondly – when stock is all of a sudden 'hard to get', it can have a halo effect on a brand's other products.
The second interesting point relates to the handful of brands that have been very hot for the past four to five years, with massive demand and premiums on the second-hand market. COVID-19 has greatly impacted Europe (where most of these watches are produced). Every part of the manufacturing/supply chain has been affected, and possibly delayed – with no brand impervious to disruption. Social distancing and factory closures will have meant that manufacturing has had to slow. So, it will be fascinating to see just how 'hot' these brands can get, before consumers shift to the many alternatives available.
I also think we'll see consumers shift towards more fun-filled personality pieces that are an extension, or expression of themselves. I'm hoping for a shift towards 'fun'. That might mean more personalisation, or customisation, from someone like Bamford Watch Department.
Q: Who have been your favourite guests on the podcast so far?
They've all been pretty great, but personal favourites are James Cox (the man who owned, and then sold the VERY famous Paul Newman Daytona for ~17.7M USD). This interview was truly magical, and I often refer to it as the best watch story of all time
Following James, would probably be Shawn Stockman from Boyz II Men, which again – was an incredible guest to land on our humble show. Having been a long time Boyz II Men fan, I was genuinely worried about my nerves on this one. Shawn was fantastic, incredibly generous with his time, and open to sharing his deep love for watch collecting.
Finally – James McVey from The Vamps, who we had on quite early in the show. Securing this interview at such an early phase of the show was rewarding, and the way James came to us was equally special. James and is (soon to be) father-in-law shared a mutual love for watches, and somehow stumbled upon our show. It was the first time the global reach of OT: The Podcast hit home!
Q: Who is your dream guest?
This question comes up a lot, and Felix and I have pretty different dream guests. For me – it's someone like Jonah Hill, Kevin Hart, or The Rock. I love the idea of catching one of these well-documented, but highly private, celebrity watch collectors on record.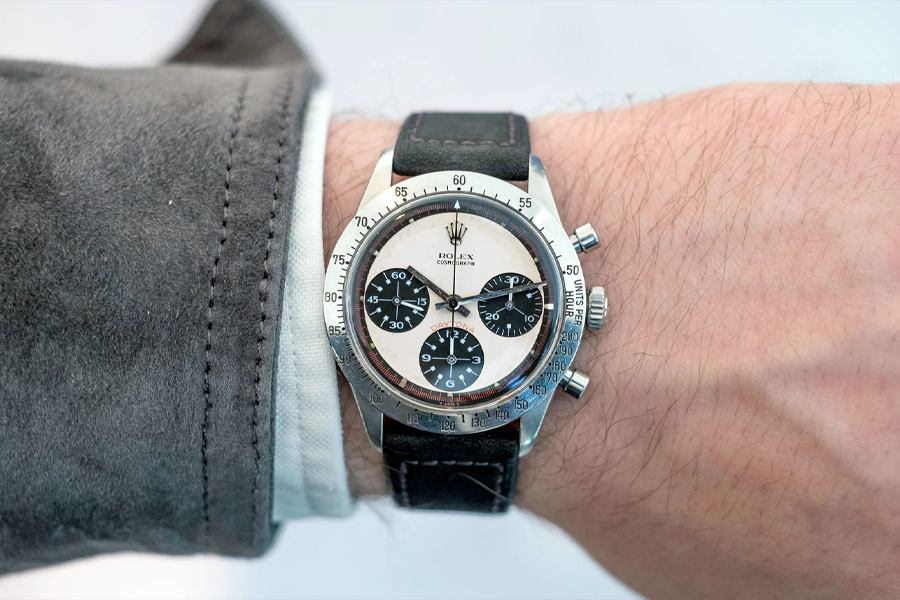 Q: If you had to pick 3 vintage grail watches what would they be?
Tough question, here we go.
Rolex' Paul Newman' Daytona (Ref. 6239 – Panda Dial)
Patek Philippe Nautilus (Ref. 3700/001)
Rolex Day-Date in white gold (Salmon Stella Dial)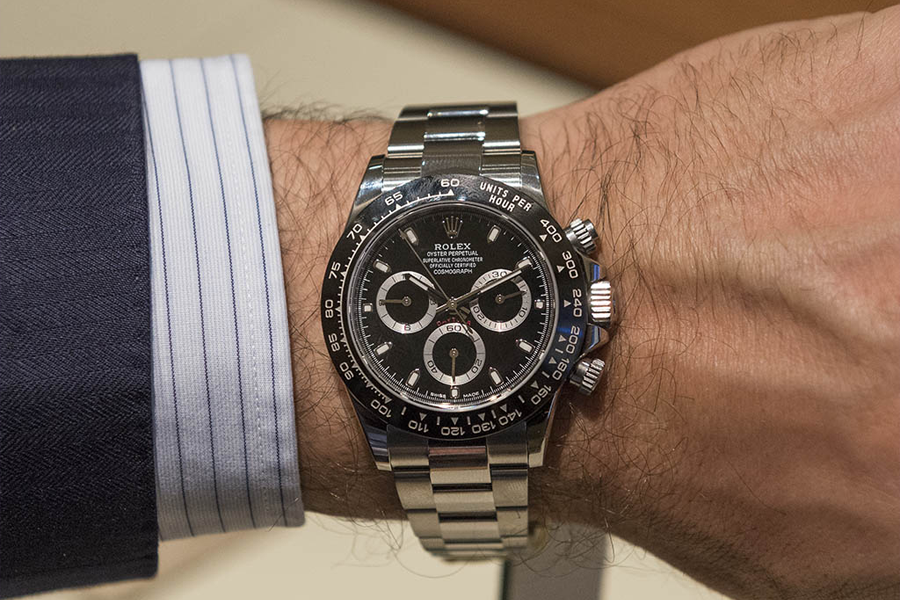 Q: If you had to pick 3 brand new watches, what would they be?
Again, 'just' three is tricky, but we'll pick watches that I don't have.
A Rolex Daytona in Steel (Ref. 116500 – black dial)
Anything from Sarpaneva
A Cartier Santos Dumont XL in Rose Gold
Q: What's next for OT: The Podcast?
We've got some big plans for 2021, and some more exciting guest interviews lined up. We're still working a few things out, but one thing's for sure – it's going to be better than 2020.
You'll also like:
15 Best Pilot Watches Inspired by Aviation
OMEGA's Legendary Speedmaster Moonwatch Gets a Master Chronometer Upgrade
20 Best Watch Blogs and Websites