The Timex 'Cola' Unlike Anything You've Seen Before
You may not know where the jingle comes from, but you've undoubtedly heard the tune that carries the words, "I'd like to buy the world a Coke." That jingle comes from a commercial recorded 50 years ago. Now called "Hilltop," the commercial was recorded on a hill outside of Rome, Italy, and featured last minute castings to get the group of young people from all over the world singing the song. The commercial was an immediate hit, and the jingle has lived on ever since. That commercial is inspiring people once again—this time it's the imaginative minds at Timex who are honoring the spirit of the song as part of the 1971 Unity Collection. This colorful collection features three limited edition watches that celebrate the message of love and harmony.
You'll also like:
31 Best Luxury Watch Brands
20 Best Green Dial Watches Money Can (Sometimes) Buy
Rolex Unveils 14 'Out-Of-This-World' Men's Releases for 2021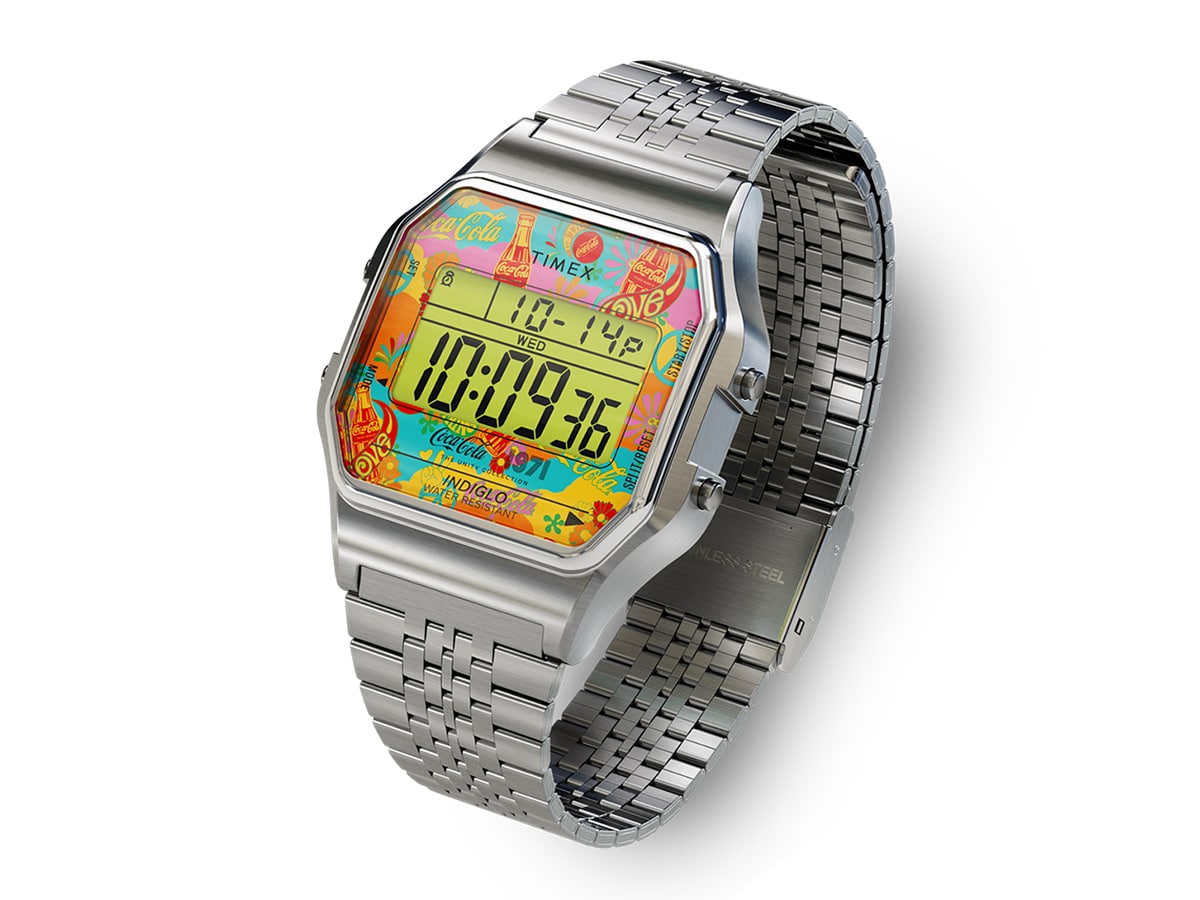 It's not the first time Timex has dipped into the world of 'cola', but this marks a decidedly different approach. Late last year, Timex teamed up with online retailed Huckberry for a one-off 'Cola' rendition of the iconic Q reissue, but this time around, Timex has gone straight to the source.
Each of the watches evokes the look and feel of the 1970s, from the iconic peace sign on a Q Timex to the bold and bright colors used for the Coca-Cola logo on the face of the Timex Standard. Even the digital Timex T80 gets in on the game, featuring retro illustrations. "Seventies design and fashion trends are seeing a huge comeback in the market, as seen on the runway by many leading trend designers," says Kate Dwyer, the senior director of global licensing for Coca-Cola. "The vibrant colors and graphics that were so prevalent in Coca-Cola's iconic Hilltop TV advertisement are on-trend with today's fashions. The messages they convey around peace, love, unity and optimism are more relevant now than ever."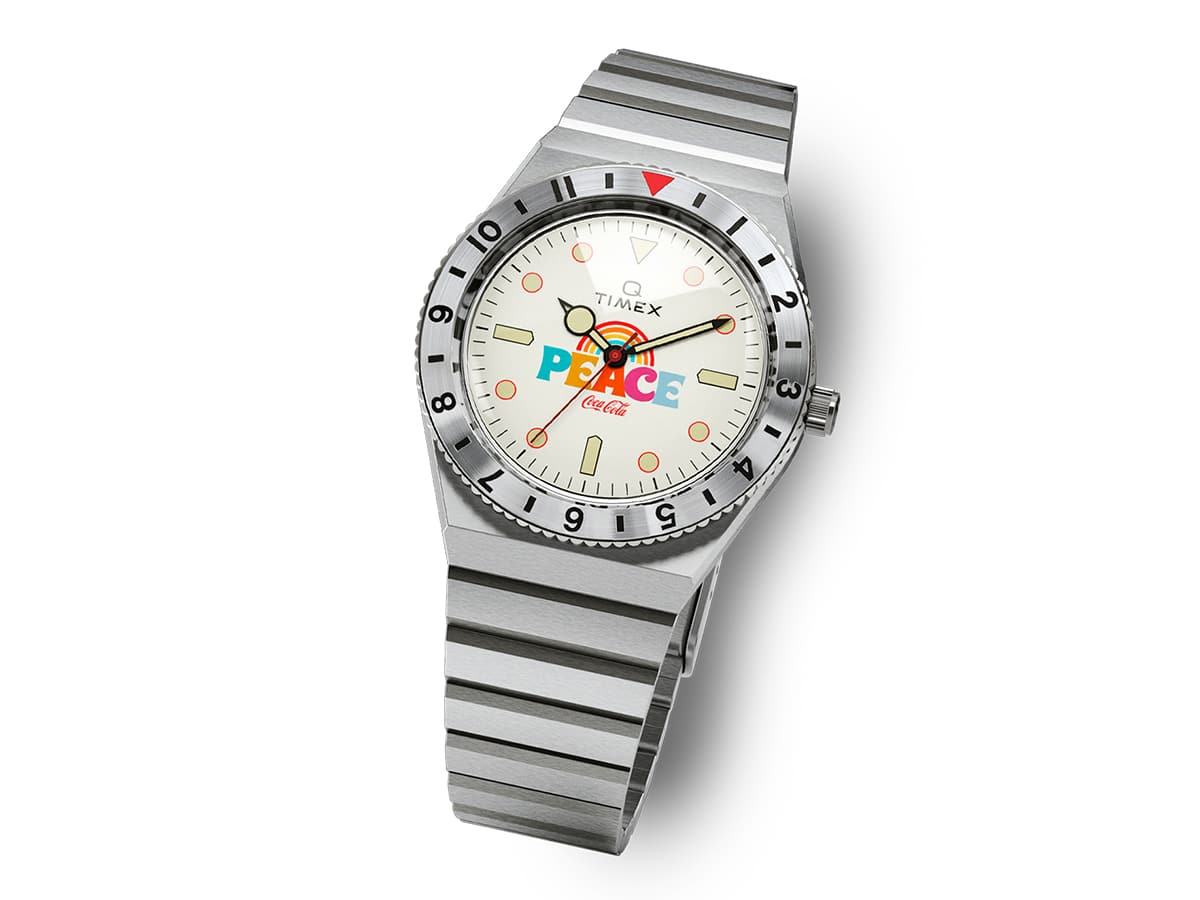 The collection is part of an effort on Coke's part to celebrate the famous commercial. This same campaign has seen them partner with more than 25 brands. Dwyer explains, "The brands selected for the 1971 Unity Collection are from around the world. They allow for self-expression across a variety of categories including apparel, beauty, and electronics, among others. They reflect the optimism and unique expression of the original Hilltop campaign." If you want to get in on the movement, you can sign up to be notified when the collection drops on Timex's website. Until then, head out and buy a Coke to share with someone else.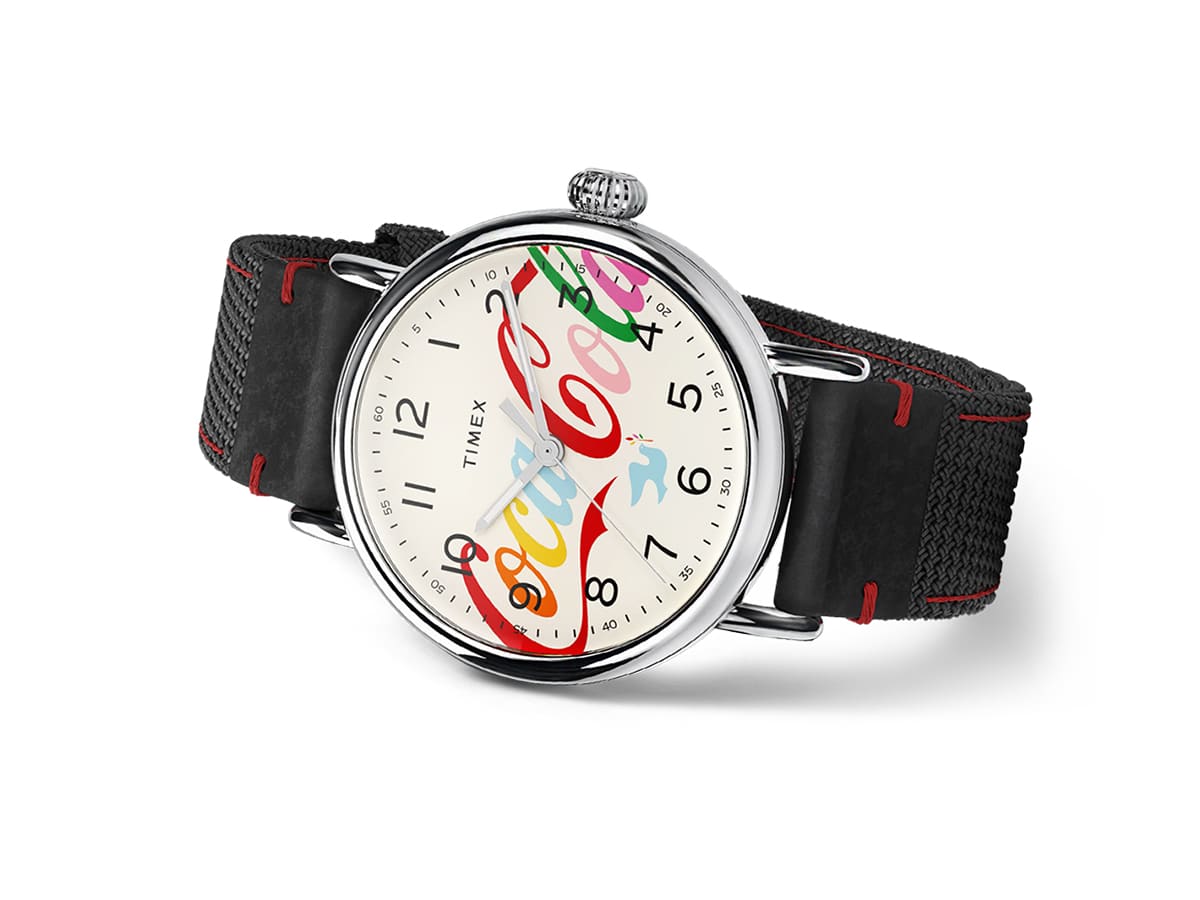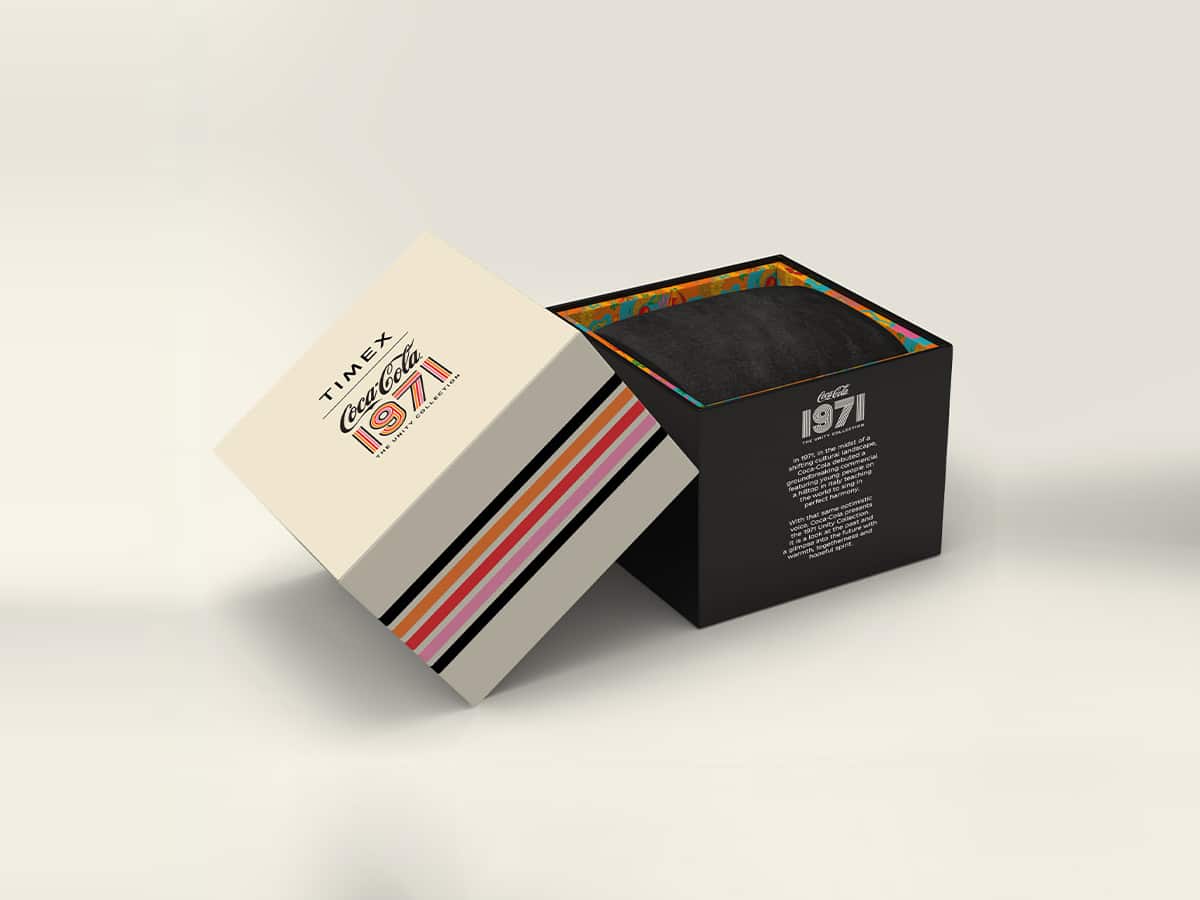 You'll also like:
31 Best Luxury Watch Brands
20 Best Green Dial Watches Money Can (Sometimes) Buy
Rolex Unveils 14 'Out-Of-This-World' Men's Releases for 2021