10 of the Best Australian Liquor Brands to Add to Your Cabinet
There's a fair chance that if you check any Aussie liquor cabinet right now, you'll find a bottle of Baileys (mum), half a bottle of crap Scotch (dad) and some watered down vodka (thanks to whichever teenager thought that mum and dad wouldn't notice.) The well-stocked liquor cabinet is a bit of a lost art, and one which we at Man of Many are intent on bringing back as a standard in the modern gent's home. One way to set your's apart is to fill it up with quality bottles made by the best Australian liquor brands.
Australia is home to a burgeoning liquor industry, which can make it hard to stay on top of who's who and what's what. While many of our smaller, craft distilleries receive widespread media attention for their award winning whiskies, rums and gins, there's a huge sector of the market made up of liqueurs that are distilled and fortified right here on Aussie soil, as well as a bunch of big-names you might not have realised were killing it on the international awards stage.
When it some to the best Australian liquor brands, here are just a few of our favourites that deserve a spot on your shelf.
This article is part of our Brews & Bottles Series.
---
You may also like:
Top 13 Australian Whiskies You Need to Try
12 Best Australian Gins You Need to Try Now
Ice, Ice, Baby – How to Make the Perfect Ice Ball
---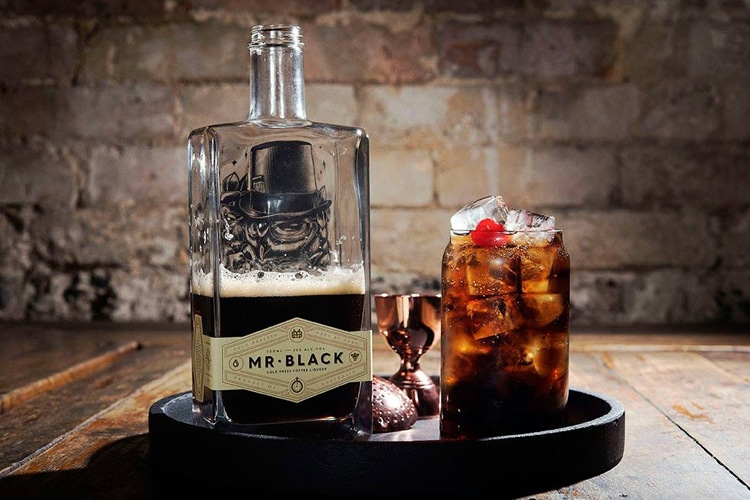 Mr Black Coffee Liqueur
When master distiller Phillip Moore and designer Tom Baker agreed that they both loved coffee and drinking, but didn't like anything available on the market in the form of a decent coffee liqueur, they got to work. After 9 months investing in R&D, their brainchild, Mr Black, won a gold medal at the London International Wine & Spirits Competition in 2012.
Since then, they've found their way onto just about every back bar in the country, and into all the best espresso martinis. They even collaborated on an ultra-rare Panama Geisha edition with Campos coffee roasters, but don't get your hopes up for a bottle – all 6 were snapped up for £115 each upon release.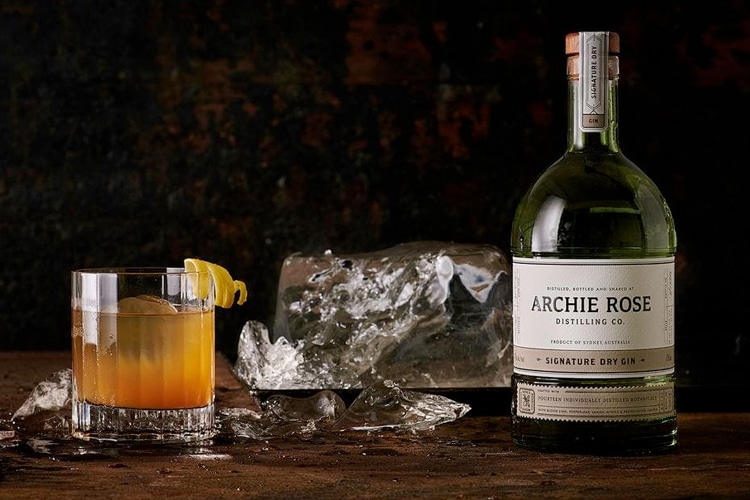 Archie Rose
Rosebery's finest – if you're keen to stock something that most of your mates won't have, then sort yourself out with a bottle or two from these guys. Staples of Signature Dry Gin, Signature Vodka and White Rye (all of which have won multiple awards) won't disappoint (whisky is also in the pipeline), but also keep an eye out for their limited release goodies, perfect if you really want your cabinet's collection to stand out.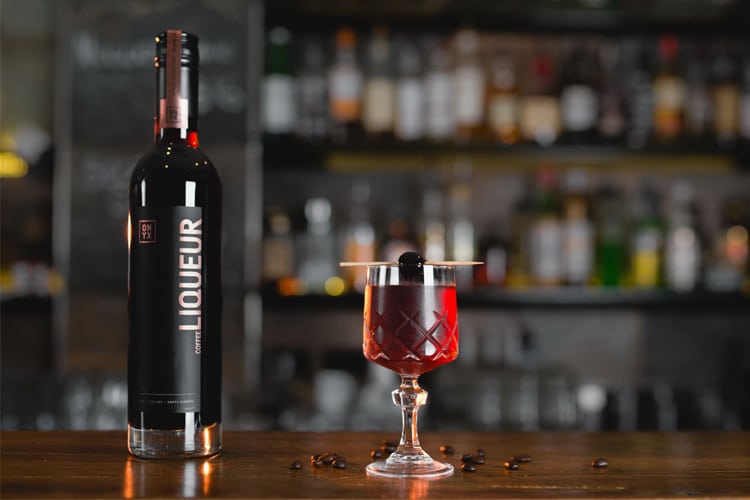 Onyx Coffee Spirits
Based on NSW's Central Coast, brothers Mitch and Matt Faulkner make a coffee liqueur, a coffee vodka, cold-drip cocktail coffee and what we've unofficially dubbed an 'Espresso MaRTD' (yes, a pre-made espresso martini). They've also launched an espresso martini on tap, coming soon to a venue near you. Basically these dudes really love espresso martinis, and seeing as most people do, their goods are worth stocking up on.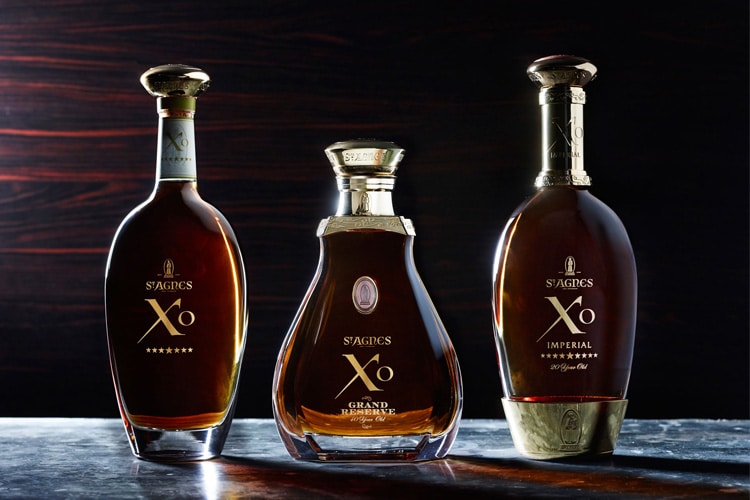 St Agnes
While there's definitely a dodgy bottle of the VS sitting up the back of your nanna's cupboard (just for Christmas pudding – sure, nan), don't count these guys out as serious contenders in the world of brandy. While you may be inclined to assume that the best stuff comes from Cognac in France, St Agnes have been plying their trade for over 90 years, and have learned a thing or two along the way. Get a bottle of their premium range for when you want a tipple after dinner that's not spent a year in a shipping container.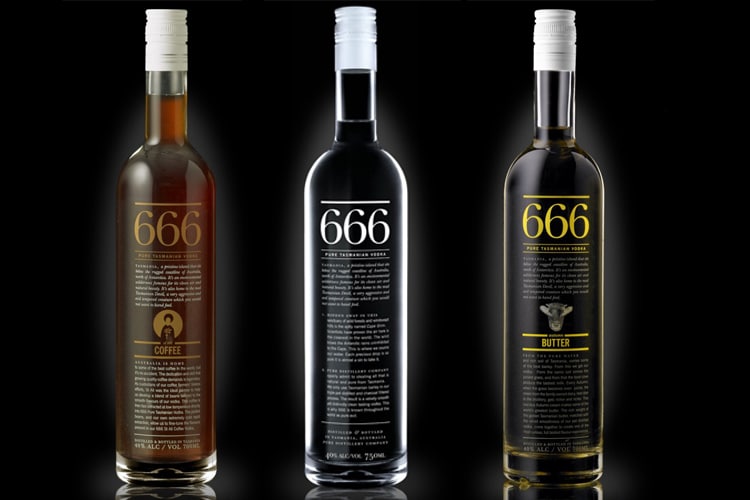 666 Vodka
Made from the oh-so clean waters of Cape Grim, this Australian liquor brand is making one of the best local spirits we've tasted. With a small range comprising a classic vodka, a butter flavoured vodka and a vodka infused with coffee from legendary Melbourne roasters St Ali, these guys have followed the winning formula of finding one thing and doing it well. These are about as smooth as they come for drinking neat, or try the Autumn Butter Vodka in an espresso martini.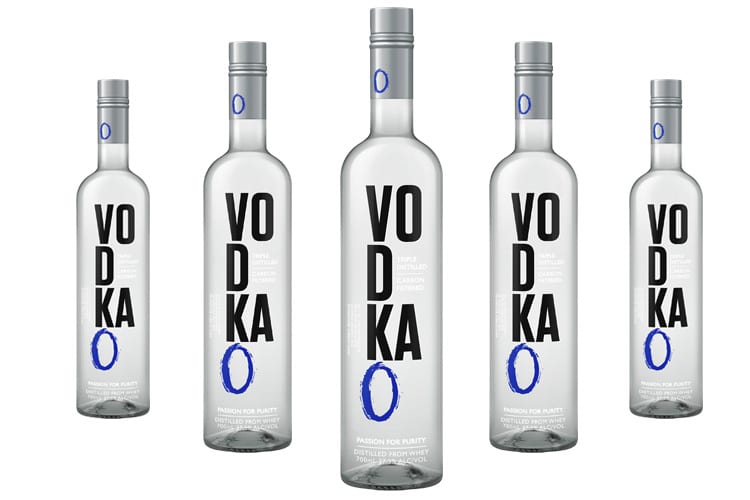 Vodka O
So we've all turned our noses up at it for being under $40 and not made in Poland, or worse – assumed that because of its price it's a dodgy import sent straight to the bargain bin. I hate to be the one to tell you, but if you've made this assumption, you're so, so wrong.
Vodka O is the result of two Sydney-based mates who wanted to make a completely purity-free vodka, and started their company on the smell of an oily rag. Made from whey in New Zealand, it's now crept up to number 3 in the Australian marketplace, and has won a number of awards. It's also ranked in the top 10% of vodkas worldwide for purity. Not bad for a bargain, and definitely worth keeping on hand.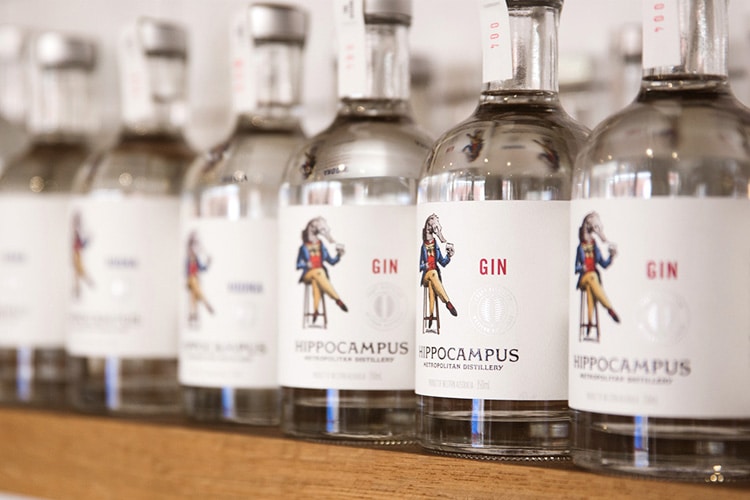 Hippocampus
When the team behind Fremantle's Little Creatures brewing walked away with pockets full of cash back in 2012, after selling the company to Japanese beer giant Lion, they didn't do the classic WA thing and spend it all on jet skis and business class flights to Bali. Instead, they decided to up the ABV on their product, and open a distillery instead. Fast forward 5 years and Hippocampus Metropolitan Distillery is one of the best Australian liquor brands making some of the yummiest gin and vodka around.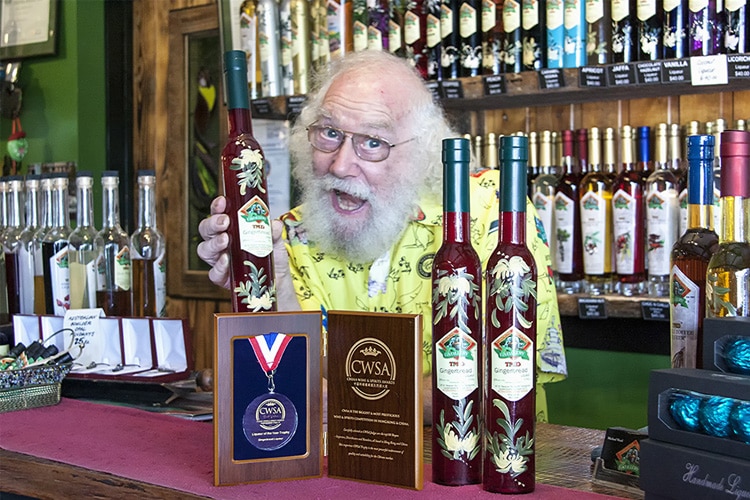 Tamborine Mountain Distillery
There's a fair chance that you've never heard of Michael Ward's distillery before now – you won't find his products on the shelves at Dan Murphy's, or probably even at a local boutique. That doesn't mean nobody knows about them though. The Tamborine Mountain Distillery (or TMD, as most would call it) is, in fact, known mostly to spirit judges, having amassed a huge 300+ awards in its near 20 years of operation.
Having moved to Queensland from Tasmania to escape the cold, Michael and Alla Ward decided to turn the excessive amounts of fruit on their property into booze (logically). Michael distills some of the weirdest (and seriously most delicious) stuff you can think of, including an Apricot Brandy favoured by bartenders nationwide, a Lilly Pilly Gin that makes one of the best GnTs you'll ever have, and a Quandong Liqueur (don't ask, just drink it). Better still, you can buy it online.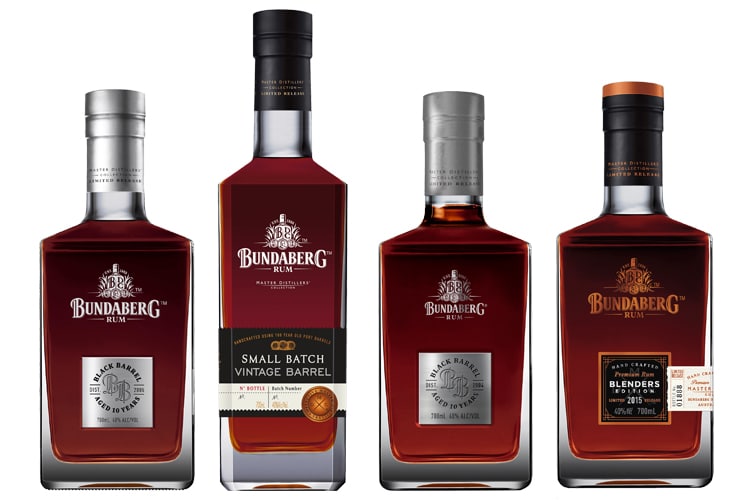 Bundaberg Rum
Alright, before you jump down our throats for including Queensland fightin' juice on the list, stay with us while we justify why we've named Bundy as one of best Australian liquor brands. Sure, a few sugarcane champagnes (read: Bundy & Cokes) have caused dramas for all of us, if not least of all our heads the day after a big night on the turps, back we were just wee lads. The thing is: their Master Distillers Collection keeps winning huge awards – both locally and abroad. They've also donated huge amounts to disaster relief when Queensland has copped it rough. Keep a bottle of the good stuff with pride.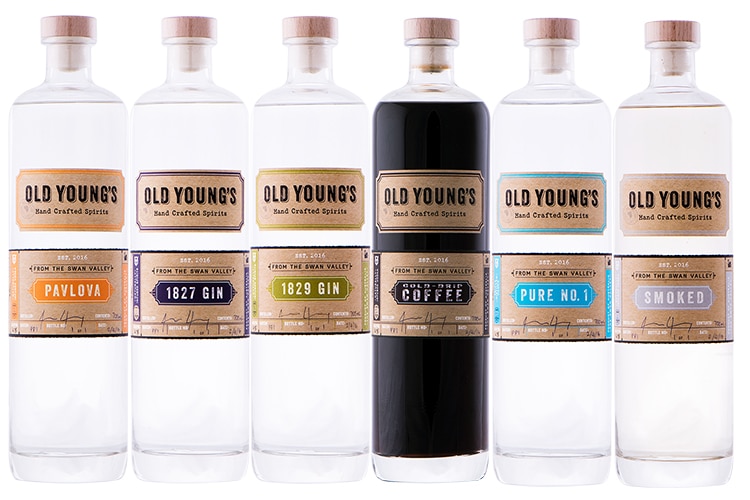 Old Young's
Old Young's have already made a big splash, winning shared top-spot as Distillery of The Year at the 2017 Australian Distilled Spirits awards, for their flavoursome and quirky range of spirits, which they carefully craft in the Swan Valley, WA. Cold drip coffee, vodka and a selection of gins feature as a foundation for the line, but if you want to go all-out whacky, get stuck into their Pavlova vodka.
This article is part of our Brews & Bottles Series.

Have you subscribed to Man of Many? You can also follow us on Facebook, Twitter, and Instagram.
---
You may also like:
Top 13 Australian Whiskies You Need to Try
12 Best Australian Gins You Need to Try Now
Ice, Ice, Baby – How to Make the Perfect Ice Ball
---