18 Best Co-Working Spaces in Sydney
The 19 Best Co-Working Spaces in Sydney is one of our most extensive lists detailing the best on offer. If you are looking to expand your start-up, boost your business or extend your entrepreneurial ethos but are sans office, then you need a shared Co-Working Space.
Catering to a wide selection of clients from start-ups to single propriety limited success stories, the rise of Co-Working spaces is not surprising. Partnering a cohesive membrane of collaborating businesses as well as state of the art facilities and amenities many of which offer members exclusive privileges, Here's our list of the best places to work in Sydney, from a co-working perspective of course.
You'll also like:
15 Best Golf Courses Sydney Has to Offer
The Best Outdoor Gyms in Sydney
20 Best Hidden Bars in Sydney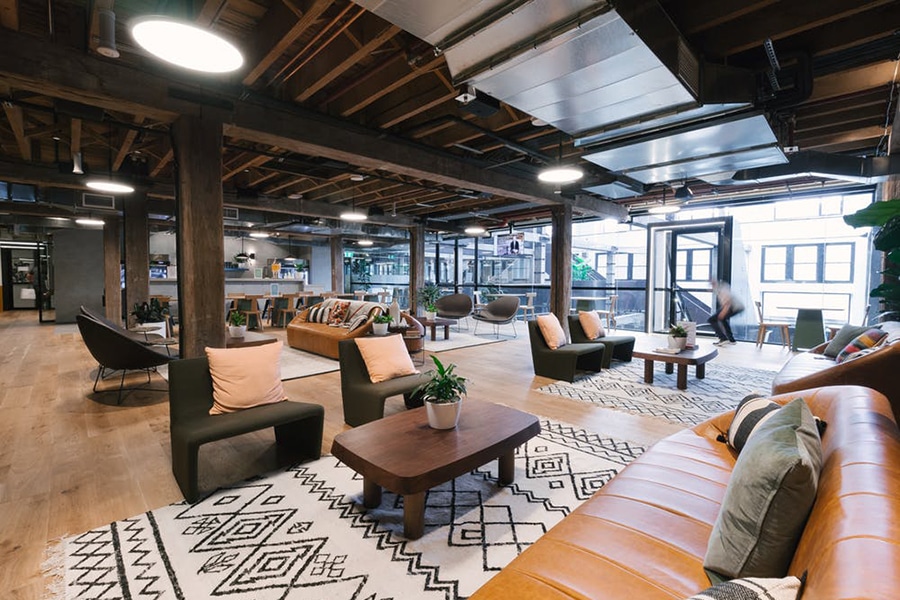 1. WeWork
With WeWork basing its operations on the sole goal of being a platform for creators, this Sydney Co-Working entity provides space and services. With offices from Amsterdam to Washington D.C. and everywhere in between WeWork members get access to 250+ perks and benefits from their partnership program including cut prices on productivity software Slack and web hosting service GoDaddy.
Locations:
50 Miller Street, Sydney, NSW 2060
64 York Street, Sydney, NSW 2000
1 Sussex Street, Barangaroo, Sydney, NSW 2000
161 Castlereagh Street, Sydney, NSW 2000
383 George Street, Sydney, NSW 2000
320 Pitt Street, Sydney, NSW 2000
5 Martin Place, Sydney, NSW 2000
333 George Street, Level 13, Sydney, NSW 2000
Price: Pyrmont – Private Office $850/month, Dedicated Desk $550/month, Hot Desk $450/month. Both Martin Place and George Street – Private Office $1150/month, Dedicated Desk $850/month, Hot Desk $550/month.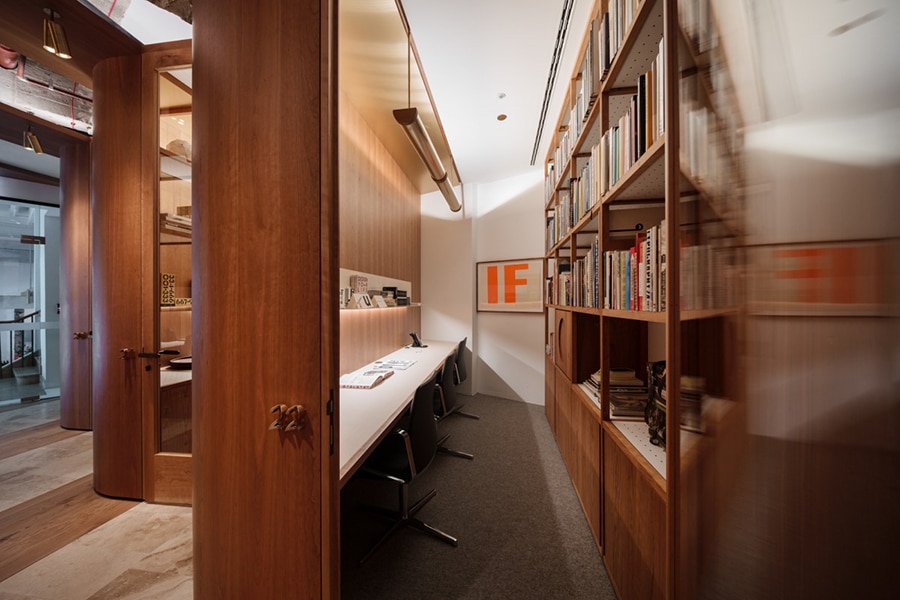 2. Paramount by The Office Space
Paramount by The Office Space represents an evolution in shared workplace design where an iconic building, leading architectural input, and a luxury fit-out achieve a highly intuitive working environment. Additionally, the interior encapsulates the design of New York Offices from the 1950's, ensuring that class and elegance is not sacrificed.
Address: 6/69 Reservoir Street, Surry Hills NSW 2010
Phone: (02) 8218 2100
Hours: 8:30am-5:30pm
Address: 55 Brisbane Street, Surry Hills NSW 2010
Phone: (02) 8218 2180
Trading hours: 8:30am-5:30pm
Price: Pricing varies on the size and configuration of your office, pricing begins at $1100/month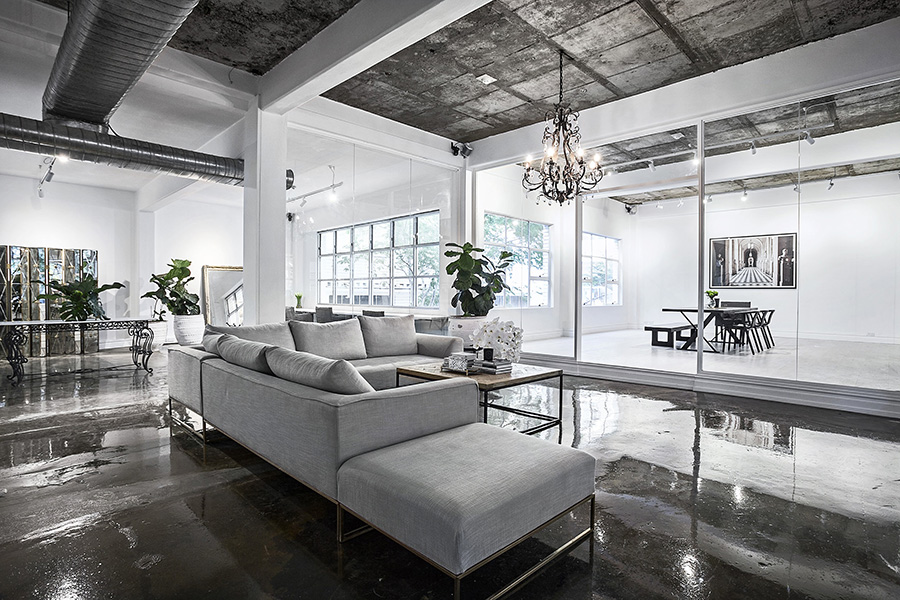 3. Le Porte Space
Oozing with Parisian class and elegance La Porte Space continues the theme of luxury and style. La Porte offers a dedicated luxury retail space, café, 3 dedicated event spaces, photographic studios and 30 extravagant serviced offices and lavish co-working facilities.
Address: 87-103 Epsom Road, Roseberry, Sydney NSW 2018
Phone: +61 2 8377 0600
Trading hours: Mon- Fri 8:30am-5pm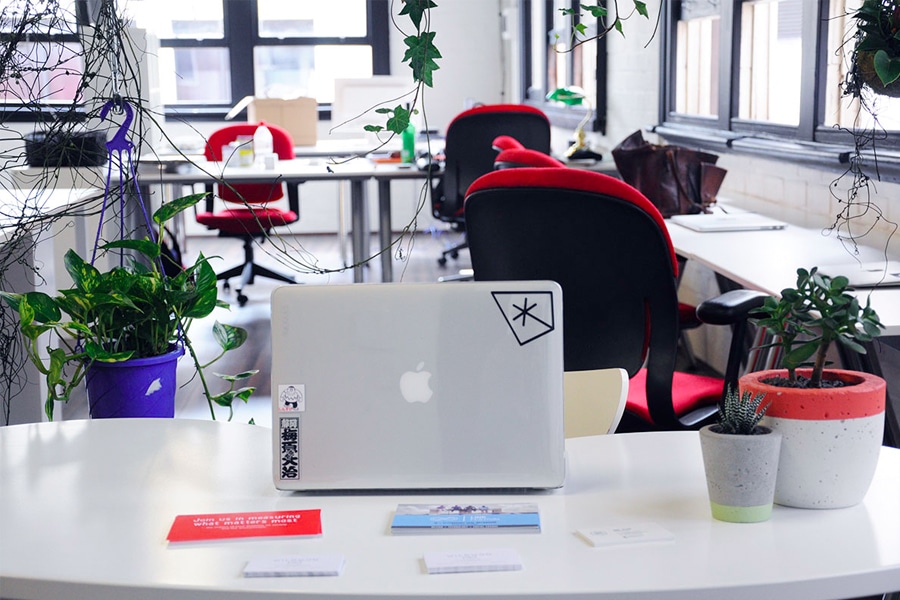 4. The Common Room
Since 2012 The Common Room has housed many businesses and start-ups from multiple disciplines and nations. As a matter of fact, The Common Room was the first to house the BuzzFeed Team in Australia as well as over 50 other business from across Australia and the Globe.
Address: 235-239 Commonwealth Street, Surry Hills, Sydney NSW 2010
Price: Hot Desk Day access is from $50/Day to $350/month for Passport Holder, Casual residents from $550/month or Annual resident from $475/month.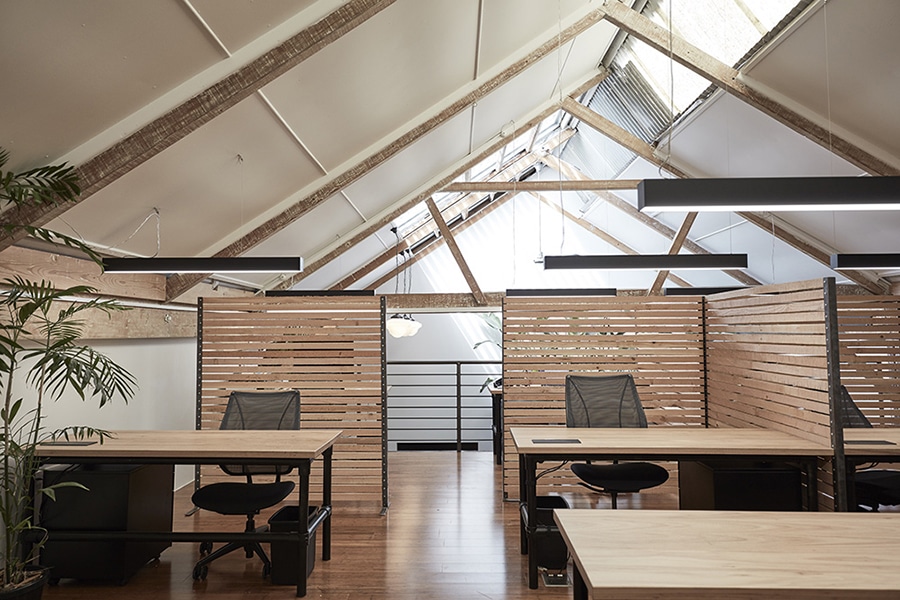 5. The Treehouse, Sun Studios
Sun Studios Sydney is a busy creative hub for professional photography, television and video production image makers, in a beautiful renovated 1930's woolshed in Alexandria. A dedicated space built for creatives, with the option of daily flexi membership access or longer-term resident memberships.
Address: 42 Maddox Street, Alexandria, Sydney NSW 2015
Phone: 02 9641 5555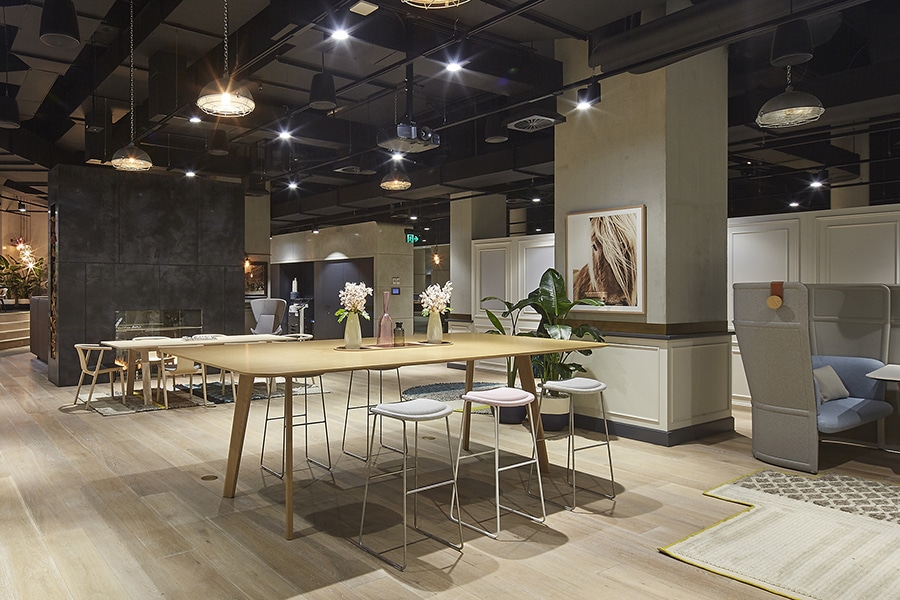 6. The Porter
Housed within the landmark 1 O'Connell building in the heart of the Sydney CBD, the vision of The Porter was to create an organic space that reinvents itself based upon how its members and the community engages with the space over time. The Porter is a fully hosted and managed business lounge designed to facilitate quality meetings, collaboration and workshops.
Address: 1 O'Connell Street, Sydney NSW 2000
Phone: (02) 8075 0930
Trading hours: Mon-Fri 8:30am-5pm
Price: Day Passes start from $38, with Tenant, Non-Tenant and Corporate offers available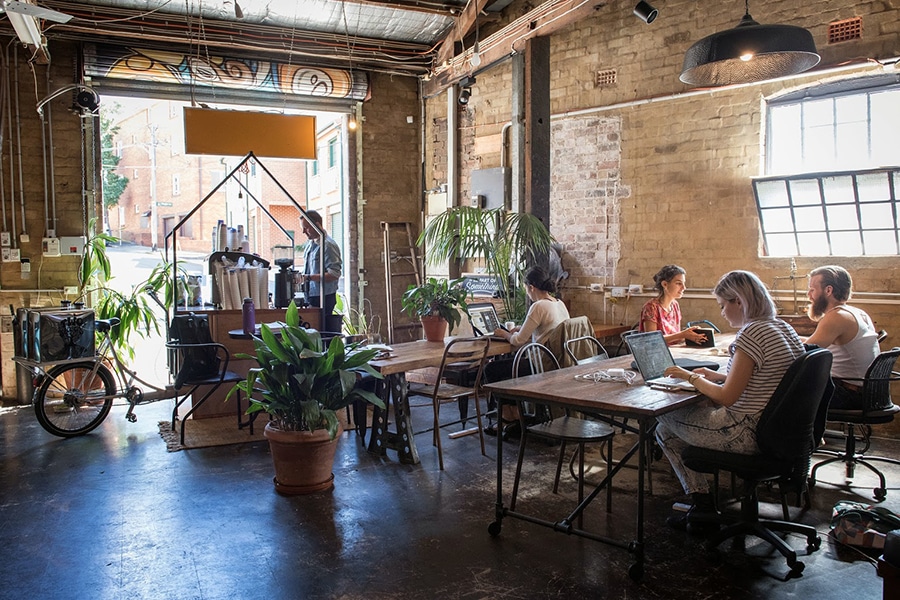 7. The Commune
The Commune is all about the letter C, they want to ensure that when you think of The Commune Co-Working Space in Sydney you think of Collaboration, Creativity, and Community. Hyperbole and alliteration aside with two locations in and around Sydney The Commune offers a wide array of services to members both from a casual basis to ones more permanent.
Address: 32-38 King St Newtown NSW 2042
Phone: 1800266863
Price: $25 Day Pass, Part Time Communal Desk $100/week, Full Time Dedicated desk space $155/week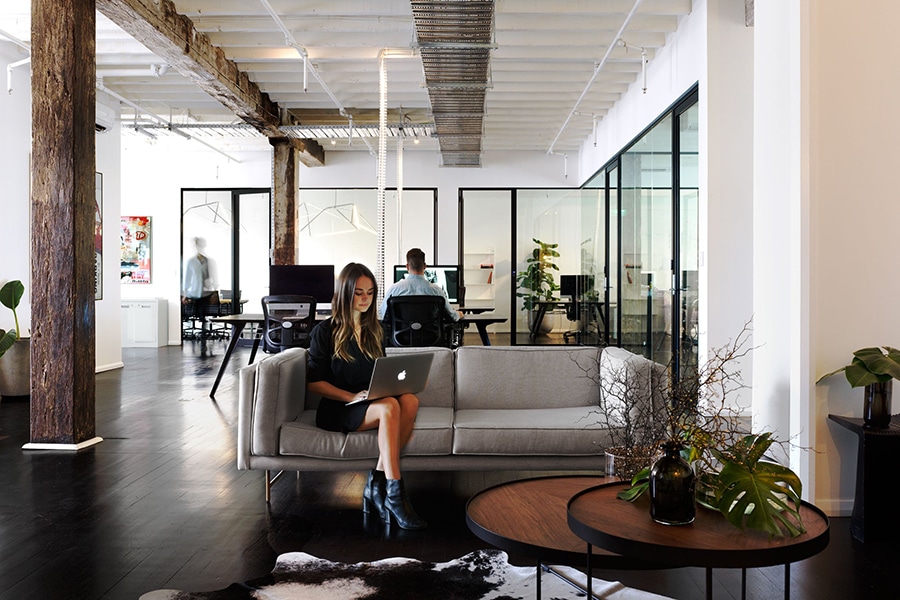 8. Desk Space
Establishing back in 2009 Desk Space in the Sydney suburb of Darlinghurst is stunning to say the least. With a modern industrial interior design the Co-Working space brings together a beautiful set up with like-minded entrepreneurs and an array of events and benefits to help build your start up.
Address: Level 1-3, 85 William St. Darlinghurst, NSW 2010
Phone: 1300 970 483
Trading hours: Mon-Fri 9am-5pm, Sat-Sun members only or by appointment
Price: Flexible plans begin at $75/Week, while a permanent office will set you back $720/week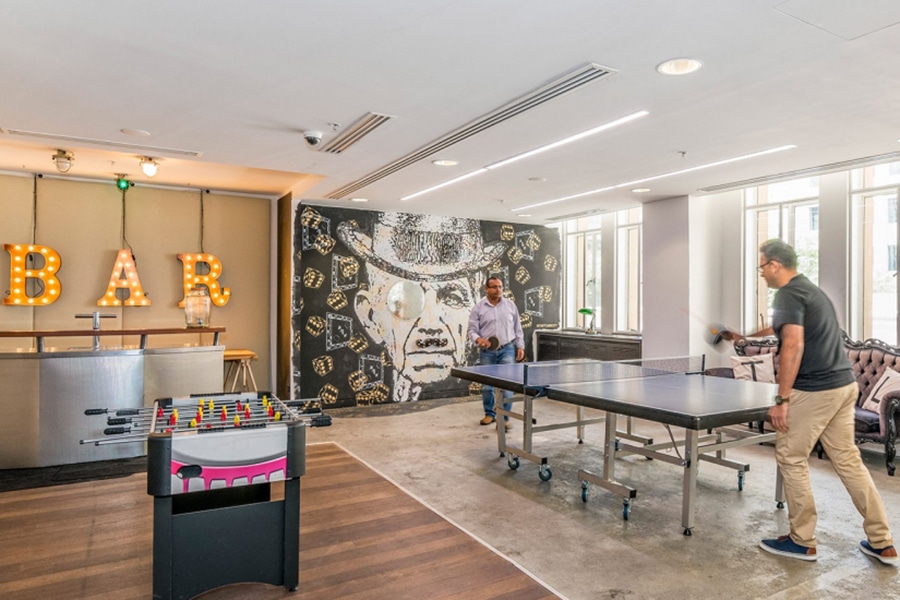 9. Tank Stream Labs
Tank Stream Labs CBD location is perfectly located between Circular Quay and Martin Place, making this a very desirable site for convenience to potential clients. Winning the 2017 Fin Tech's best co-working space in Australia, Tank Stream Labs is the ideal Co-Working Space in Sydney.
Locations:
Level 4 17-19 Bridge Street, Sydney NSW 2000
Level 8 11-17 York Street, Sydney 2000
Trading hours: Mon-Fri 8:30am-5:30pm
Price: ranging from $400-$750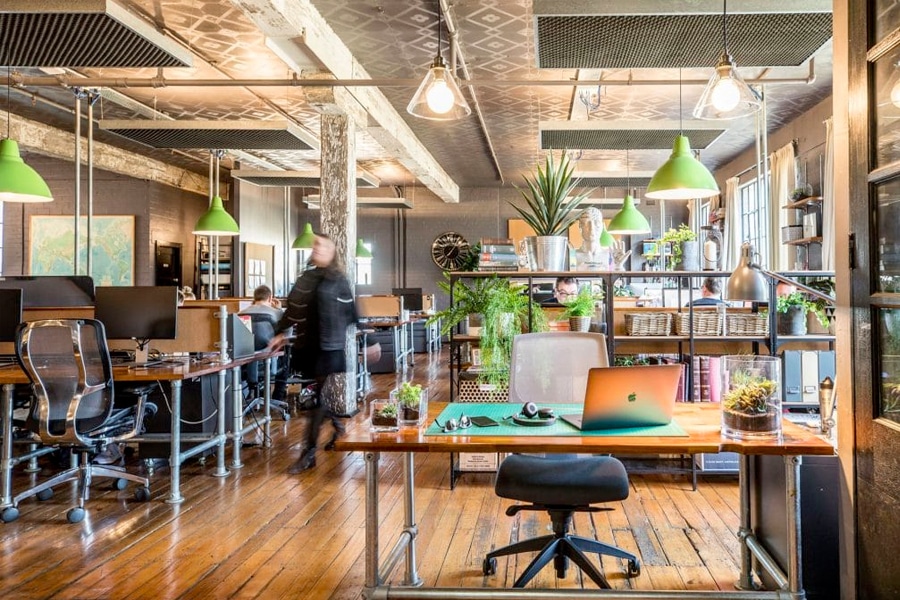 10. Your Desk
Beginning in 2012 as a family business with 26 desks and 2 meeting rooms, Your Desk has remained family-owned and operated but has grown to multiple locations, 220 desks and 16 meeting rooms. Understanding that freelancers, small businesses and entrepreneurs needed a home Your Desk provides Flexible affordable options for all budding creatives.
Locations:
1-3/204 Clarence Street, Sydney CBD NSW 2000
5/104 Commonwealth Street, Surry Hills, Sydney NSW 2010
Phone: 02 8202 7500
Price: Virtual Office from $100/month, Part time from $350/month, Dedicated desks from $600/month, private office from $2,800/month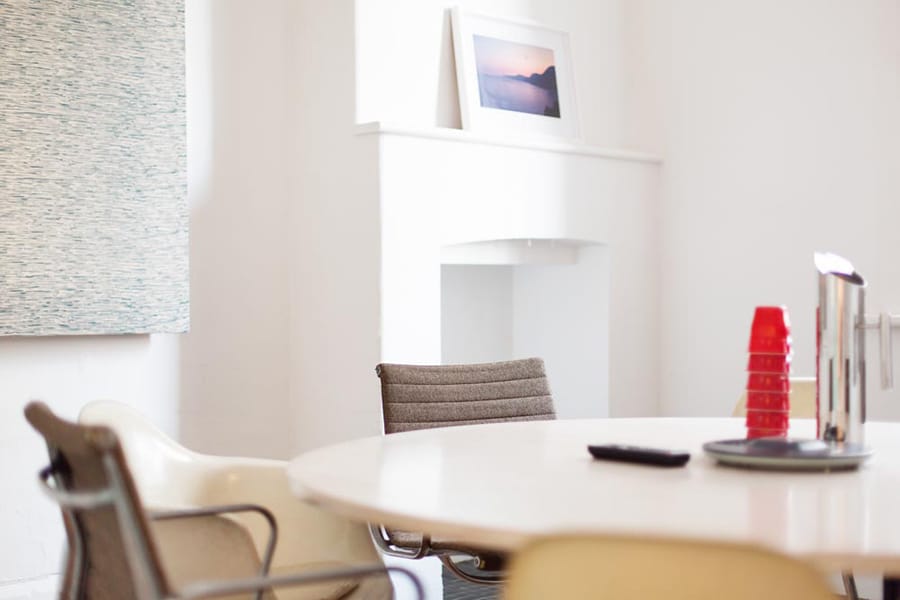 11. Berrins Manly
Berrins Manly offers an intriguing spin on the co-working space concept. Not only can clients book meeting rooms or shared desks, you can also book a pop up. With a 72sqm retail pop up space across the road from Manly Wharf, Berrins caters to the various start-ups and their requests while also creating a community amongst its eclectic clientele.
Address: 2/40 E Esplanade, Manly, Sydney NSW 2095
Phone: (02) 9977 6660
Trading hours: Mon-Fri 8am-5pm
Price: Desks from $59/day to $699/month for 5 Day Access, Pop Up $999/weekend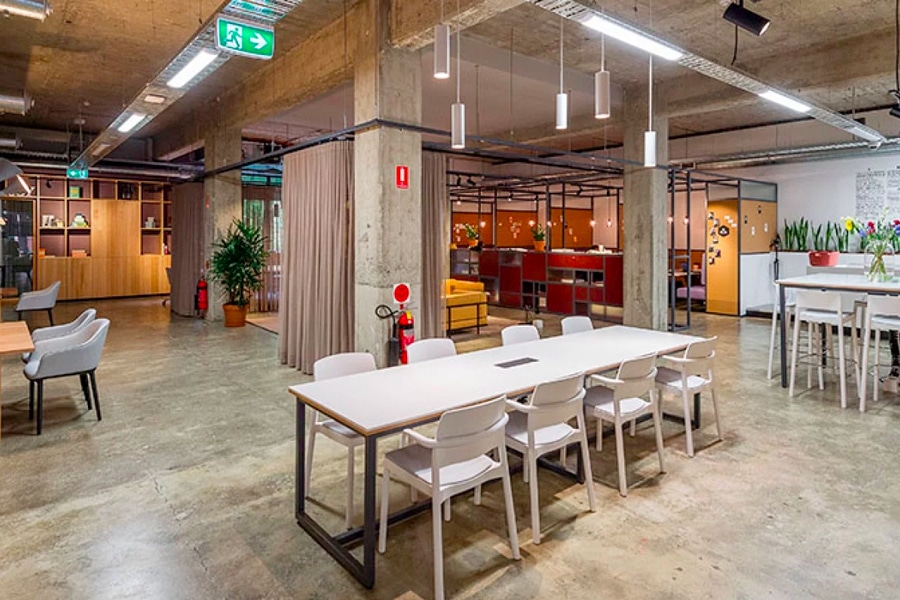 12. Spaces
Originating in Amsterdam, Spaces was built on the idea that success breeds more success. Wanting to redefine the way work is done Spaces cultivated a community of thinkers, achievers and imaginers. The Surry Hills location boasts over 200 Co-working desks and 3 meeting rooms.
Price: Dedicated Desks from $767/Month, Business Club Membership from $589/Month, Meeting Rooms from $250/Half Day.
Locations:
111 Flinders Street, Ground Floor, Surry Hills 2010
60 Martin Place, Level 1, 2, & 3, Sydney 2000
Phone: 1 800 545 553
Price: Martin Place from $348-$1,442/month; Surry Hills from $348-$1,163

13. Hub
Hub offers it members a number of impressive perks and benefits. Hub has no minimum term and no exit fees. All your equipment, utilities, cleaning and refreshments are inclusive. Over the course of a year, Hub spaces are 30% cheaper than what you'd spend on equivalent leased space. A Hub membership also allows you access to fellow locations across Australia and the world.
Locations:
HUB Hyde Park – 223 Liverpool Street, Darlinghurst NSW 2010
HUB Customs HOUSE – Level 3 and 4, 31 Alfred Street, Sydney NSW 2000
Phone: +61 1300 482 611
Trading hours: Mon-Fri 9am-5pm
Price: Private Office $600/month, Dedicated Desk $650/month, Flexible Desk $300 Casual or $500 Frequent/month, Day Pass $40/day.

14. Fishburner's
This Sydney mainstay has been marketed to start-ups looking to strike it rich within the technology industry. With an impressive rolodex of successful start-ups, Fishburner's is a not-for-profit organisation that provides members with an impressive list of multi-city group partners as well as state of the art facilities and a vibrant community of fellow co-workers.
Address: Level 2, 11 York Street, Sydney NSW 2000
Phone: +61 2 8188 3991
Trading hours: Mon-Fri 10am-6pm
Price: Day rate $35/day, Intern rate $350/month, Community/Host desk $430/6-months, Dedicated Desk $565/6-months, Future Up $3,300/3-months

15. Stone & Chalk
With some impressive partners, the likes of American Express, Optus and Westpac, and Located smack bang in the middle of the Sydney CBD, Stone & Chalk is one of the fastest growing fintech hubs in Sydney, aiming to attract and support the growth of start-ups in Sydney.
Address: Level 4, 11 York Street, Sydney NSW 2000
Trading hours: Mon-Fri 9am-5pm
Price: Hot Desk $580/month, Dedicated Desk $685/month, Private Office $820/month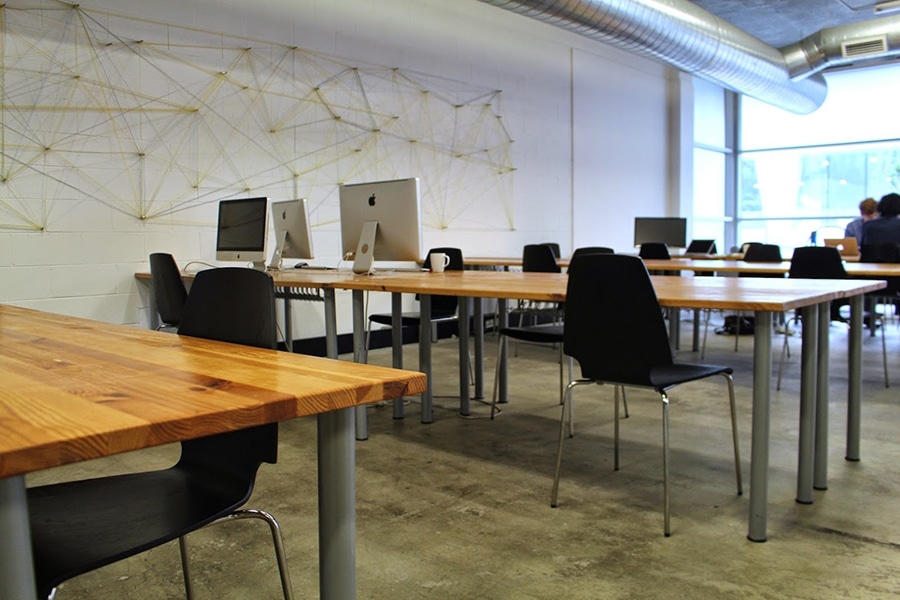 16. Vibe Wire
This Sydney Co-Working Space is a touch different to the fellow respective offices and spaces on this list. Offering a "Skills Gym" to make members "Enterprise" fit, Vibe Wire wants to provide valuable workshops primarily to young Australians. With names such as Start Up Sundays and Dollar Dollar Bill, you'd be sure to find something that inspires you.
Address: 525 Harris Street, Ultimo, Sydney NSW 2007
Price: $15 Casual Passes entitle you to 1 session, the prices go up from there

17. We Co.
Located in Edgecliff, We Co. provides an exceptional service in an exceptional location. Like many other Co-Working Spaces in Sydney this establishment has a wide network of collaborative individuals, but the main drawcard is not only the 3-day free trial, but also the offer of no lock-in membership, flexible part-time options or transferable memberships.
Address: 2/100 New South Head Road, Sydney NSW 2027
Phone: +61 2 8073 7937
Trading hours: Mon-Fri 7am-8pm
Price: 3 Day Free Trial, $300 for 10 Days, Part Time $340/month, Full Time $499/month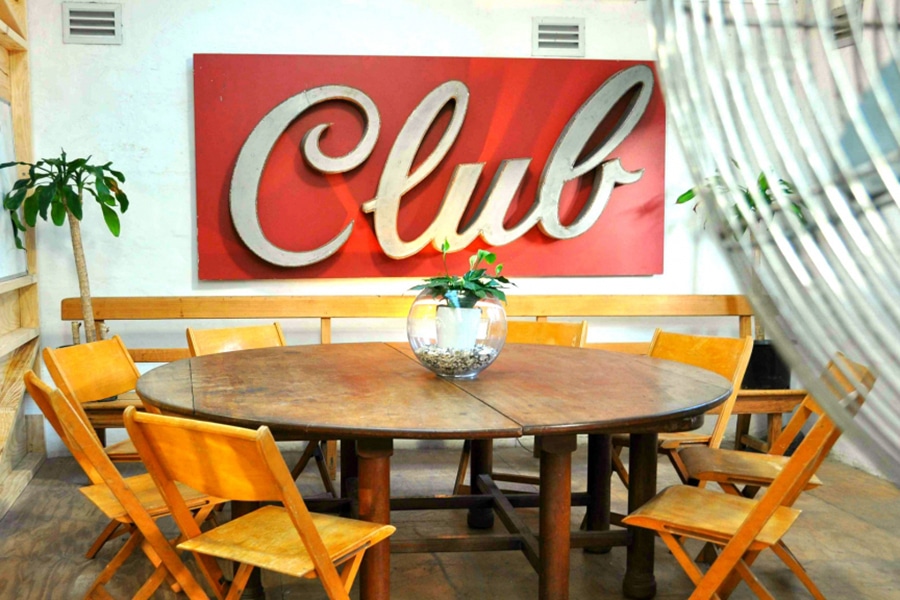 18. The Works
Setting up sticks in a Glebe Loft, The Works is about creating a community of creative individuals who can network, collaborate and foster sustainable relationships. Housing a handful of Music entities this is one jamming place to work.
Address: 62 Glebe Point Road, Glebe, Sydney NSW 2037
Trading hours: Mon-Fri 9am-6pm, Sat 10am-6pm, Sun 10am-4pm
You'll also like:
15 Best Golf Courses Sydney Has to Offer
The Best Outdoor Gyms in Sydney
20 Best Hidden Bars in Sydney