Men can sometimes be overlooked when it comes to the Hallmark holiday of love. That's not to say we don't receive our fair share of benefits and rewards, but when it comes to Valentine's Day, it's typically a lady's affair. Red roses. Boxes of chocolate. Bubble baths and breakfast in bed. Often too focused on your lovely lady or special girl, Valentine's Day doesn't have to be all about her. Instead, why not make it about him. So without further ado, here is Man of Many's 2021 Valentine's Day Gift Guide For Him.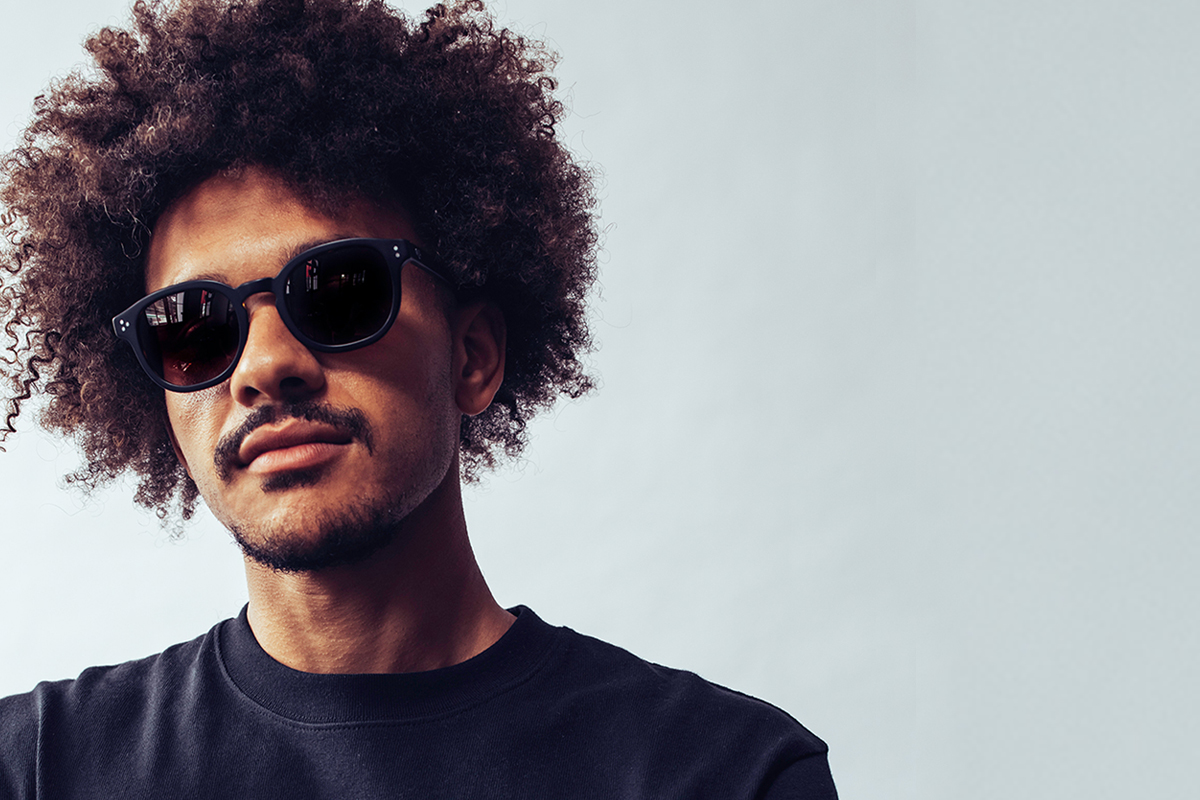 Deus Ex Machina x Specsavers Sun RX 3
In partnership with Specsavers
Go retro this Valentine's Day with these Deus Sun RX 3 sunglasses from Specsavers. Kings of cool, Deus Ex Machina is swooping in like Cliff Booth (Brad Pitt) in Once Upon A Time… In Hollywood with a whole new eyewear collection across Specsavers stores nationwide. The collection includes 12 optical and six sunglass styles, each with its own unique look and feel while oozing both style and a timeless aesthetic.
Our pick of the bunch this Valentine's Day is the Deus Sun RX 3 crafted from chunky acetate in matt black on the outside and tortoiseshell on the inside for an eye-catching two-tone effect. Sporting an asymmetric silver pin detail on the front, the Deus Sun RX 3 is then finished with Deus logo plaques on the temples.
Joining the ever-expanding designer portfolio at Specsavers, you can now nab two pairs of Deus Ex Machina frames for the price of one. What a steal.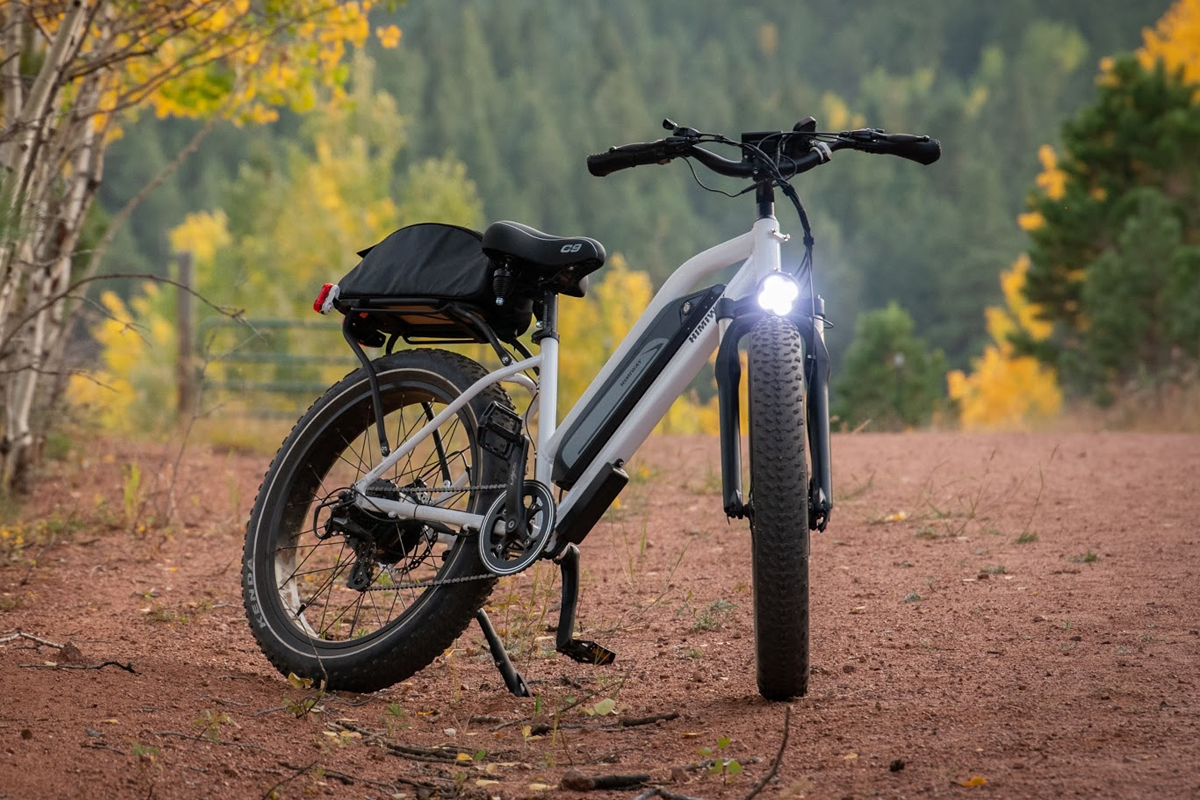 Himiway Bike All Terrain Electric Fat Bike
In partnership with Himiway Bikes

Only fat tires, only Himiway. That's their motto, that's their game. To get you where you need to go with some of the best bikes money can buy. With over 18,500 users, a 98% satisfaction rate and nearly 30,000km of trouble-free distance riding from some delighted customers, Himiway Bikes aren't just another two-wheeled electric contraption for commuting. Himiway Bikes are about performance and lots of it.
Arriving standard with all the bells and whistles, the Himiway All Terrain Electric Fat Bike is phat with a PH. Boasting a 6061 aluminium frame that can support a 350lbs, a 750W continuous geared hub motor, a 48V 17.5Ah Samsung battery that will net you between 35 and 60 miles on a full charge, and a seven-speed Shimano gear shift system, its no wonder it's so popular.
Able to take on pretty much any terrain from forests to sandy beaches and dense snow, its a bicycle experience like no other. – US$1,499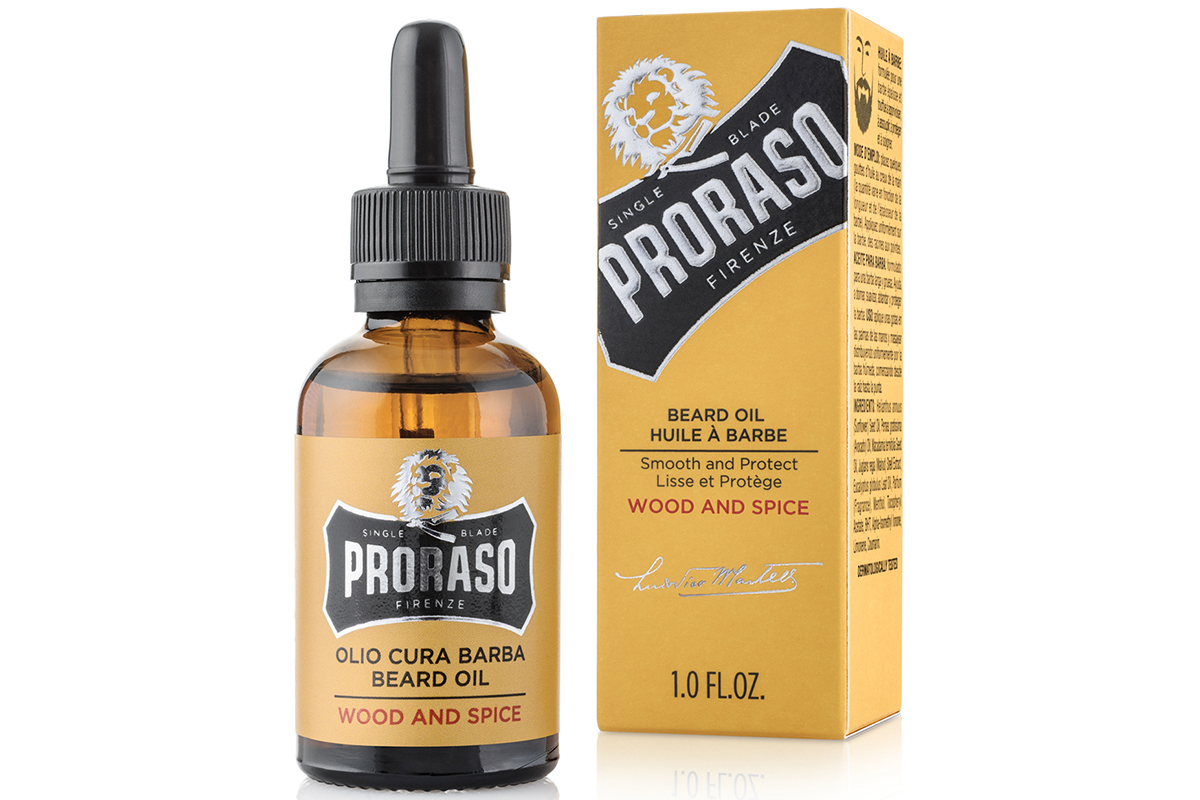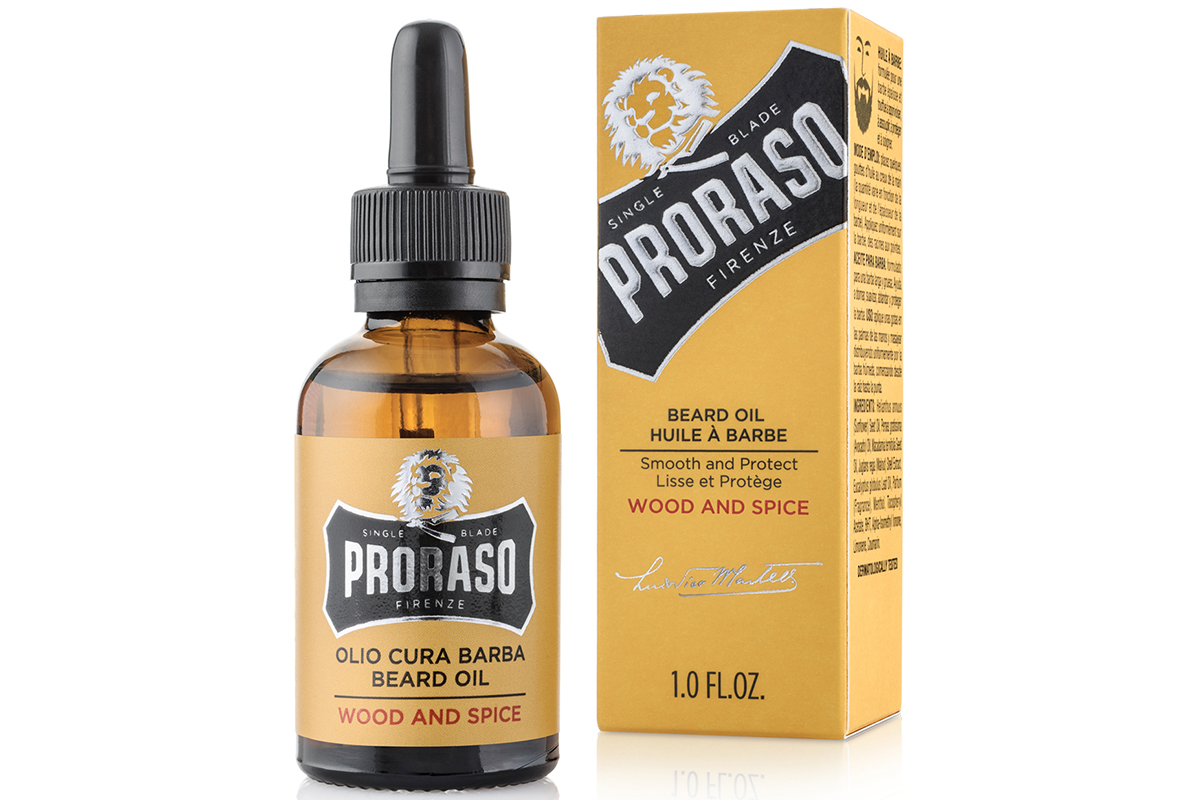 Proraso Beard Oil
We apologise in advance to those without beards, but if there's hair on the chin, then it will most certainly benefit from a bit of Proraso Beard Oil. Formulated from silicone-free ingredients so it won't block the pores in your skin, this wood & spice beard oil penetrates deeply to tame, smooth, nourish and protect your beard. Making it fuller, longer and richer than ever before.
Packed full of Omega-3 and Omega-6 rich Walnut Oil to moisturise and condition beard hair, it attacks but also protects thanks to the avocado and macadamia nut oils. Providing a softening effect, Proraso Beard Oil will help gently hydrate the skin underneath to prevent dryness and flakiness.
Featuring fine woods, with a cedar heart and notes of rock rose, spicy cumin, saffron and mildly sweet vanilla, the Wood & Spice Beard Oil is as seductive as it is effective. –AU$24.95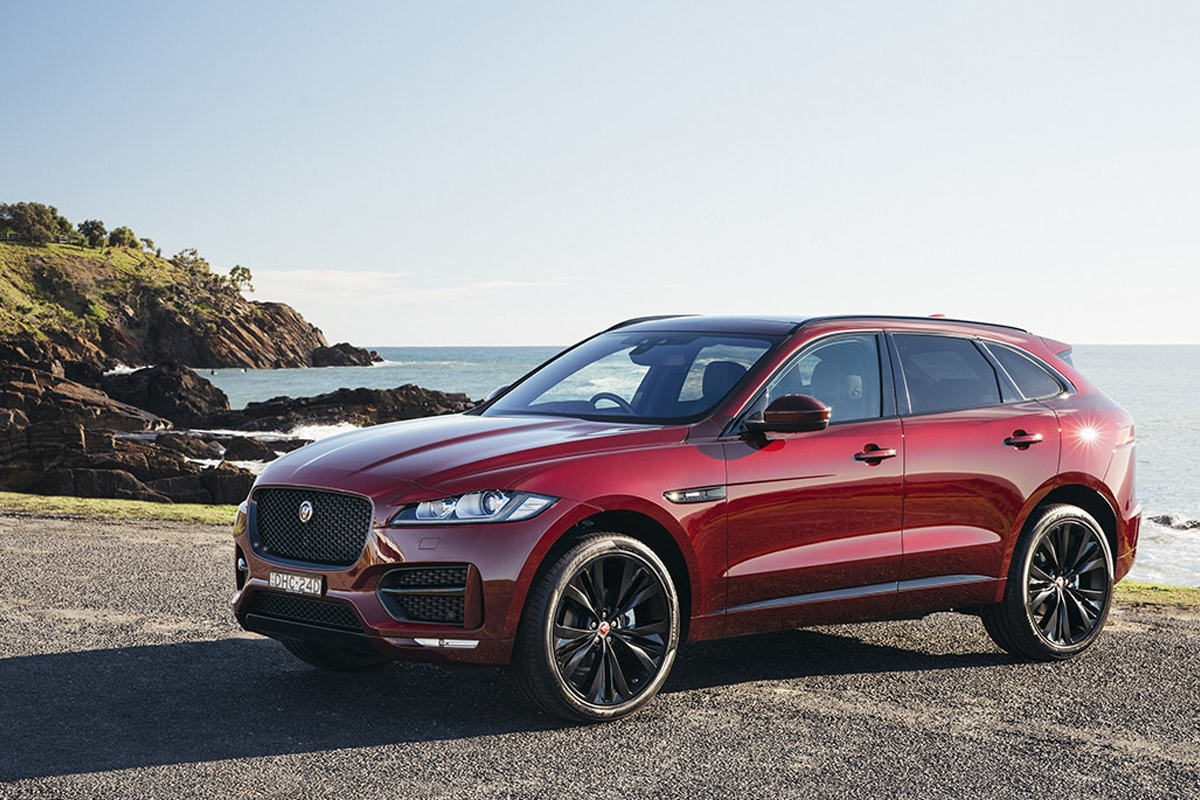 Carbar Car Subscription
If you're not yet familiar with Carbar, allow us to introduce this market-leading Australian car subscription service that provides you (or your business) with one or more vehicles to drive and use as you see fit. No longer worry about the depreciating value (up to 40% in the first year!) or any of those unseen repair costs and bills that come with owning an actual car.
For a small upfront payment and a recurring weekly subscription starting from $138, the service gives you exclusive use of a car and covers everything to do with owning and running a car (except fuel!). The best thing is there's no lock-in contract or no exit fees. Just give Carbar two weeks notice to stop, swap or upgrade to a different car, and you're good to go. And if the car ever needs to be serviced, they'll deliver a loan car to you so you stay mobile.
With a service that is second to none, a Carbar car subscription is the gift that keeps on giving whether that's for a loved one or yourself. If you're in Sydney, Melbourne or Brisbane, you can browse hundreds of cars and book your subscription online. They'll even deliver it for free. Simply, nominate your partner as an authorised driver and give the gift of car subscription. How good?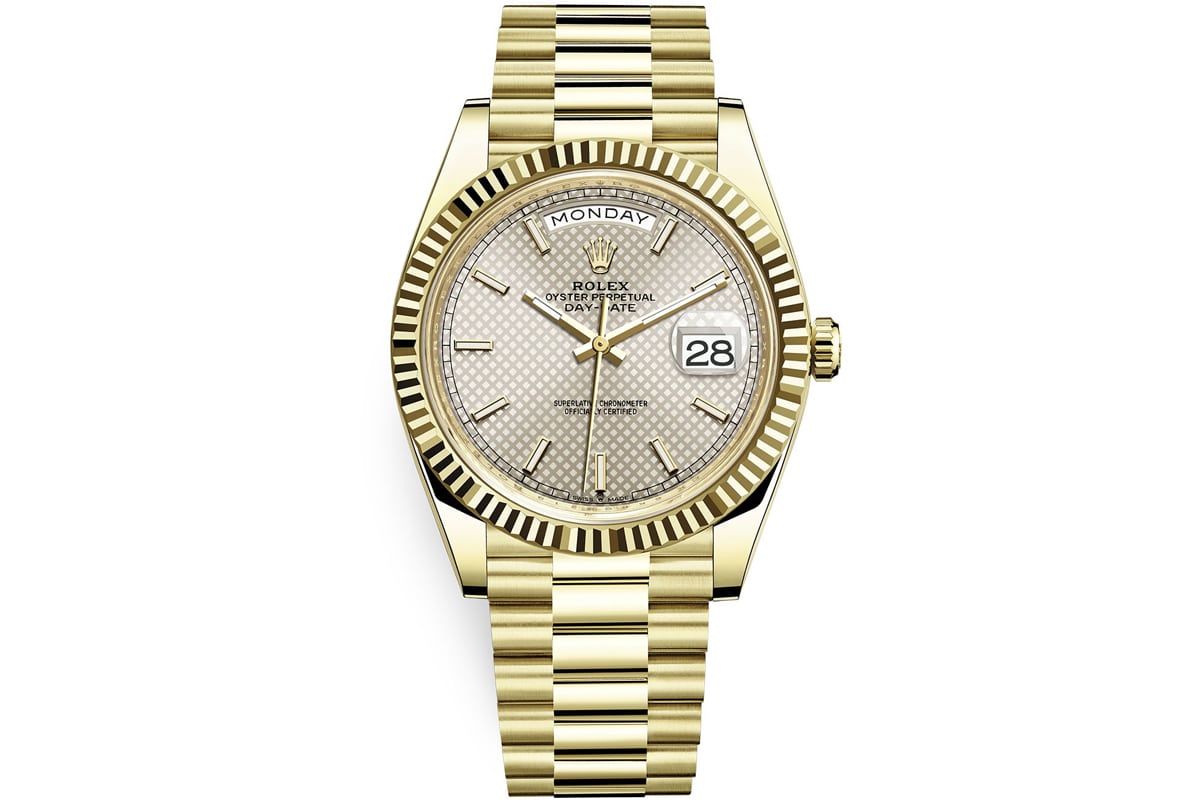 Rolex Day-Date 40 Diagonal Motif Dial Yellow Gold
Launched in 1956 as the first waterproof and self-winding chronometer to offer a modern calendar with day display, the Rolex Day-Date 40 features a new generation of in-house movement, offering next-generation performance and accuracy. This self-winding movement is one of the best found in any watch today, and with 14 patents, there's no match for precision, power reserve, resistance and useability. Offered in 18 ct gold or 950 platinum, the Oyster case is waterproof to a depth of 100 metres. In part, thanks to the middle case that is crafted exclusively from a solid block of platinum or gold.
If you're looking to save thousands on luxury watches such as this Rolex Day-Date, you can buy safely and with confidence through eBay. Our top tip is to stick to Top Rated (or Top Rated Plus) sellers with established feedback histories. To provide even greater peace of mind, eBay even offers a Money Back Guarantee on eligible purchases.
Reference Number: 228238
Dimension: Ø 40.00 mm
Movement Type: Automatic
Material: Yellow Gold
Price: US$38,099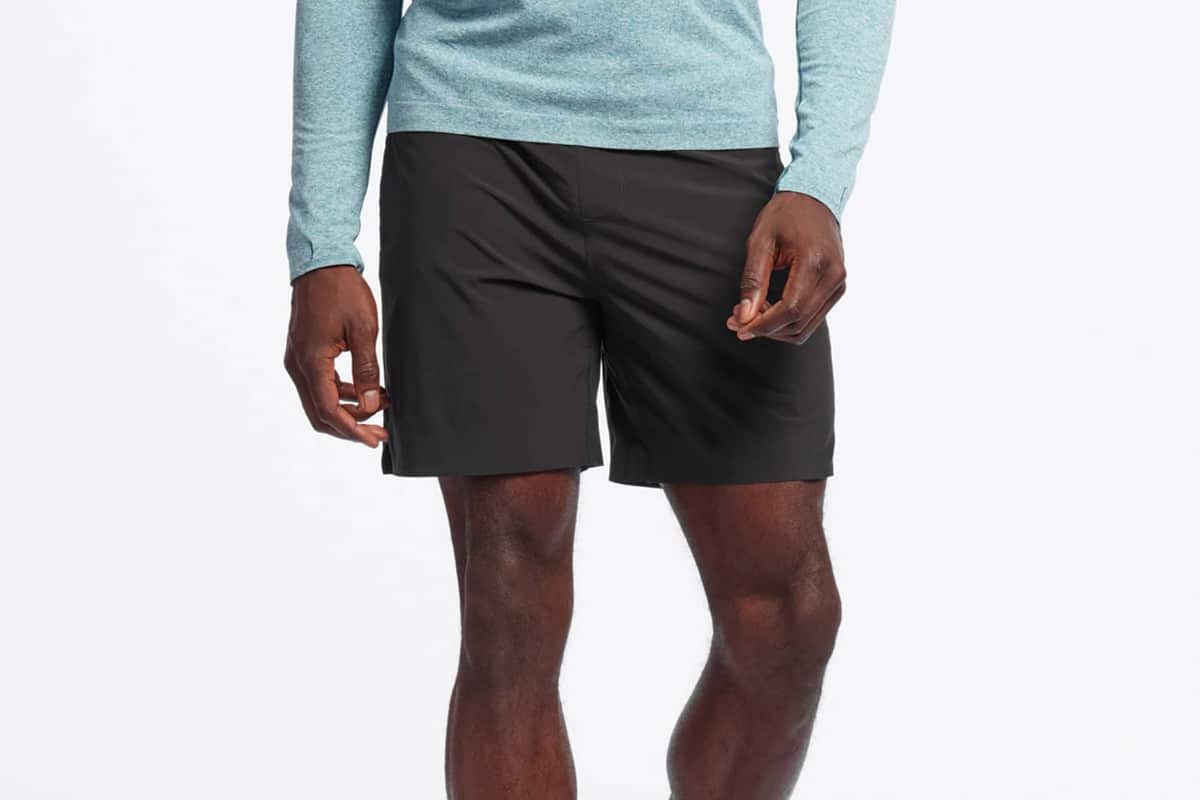 Rhone Swift Short
Give your partner exactly what they're looking for this Valentine's Day with the Rhone lined 'Swift' running shorts. These 7inch lined running shorts are perfect for elite runners and trainers. They're made to help you withstand even the toughest workouts, featuring an ultra-soft performance liner boxer brief (non-compressions) and perforated venting system along each side to keep you cool. Whether your partners into training, commuting, running or lounging around the couch. Rhone has you covered this Valentine's Day with a selection of premium quality for any occasion. –US$88
Orders of $200+ receive a free item from our Everyday Essential Collection. Order by February 8 to receive by Valentine's Day. Don't be late!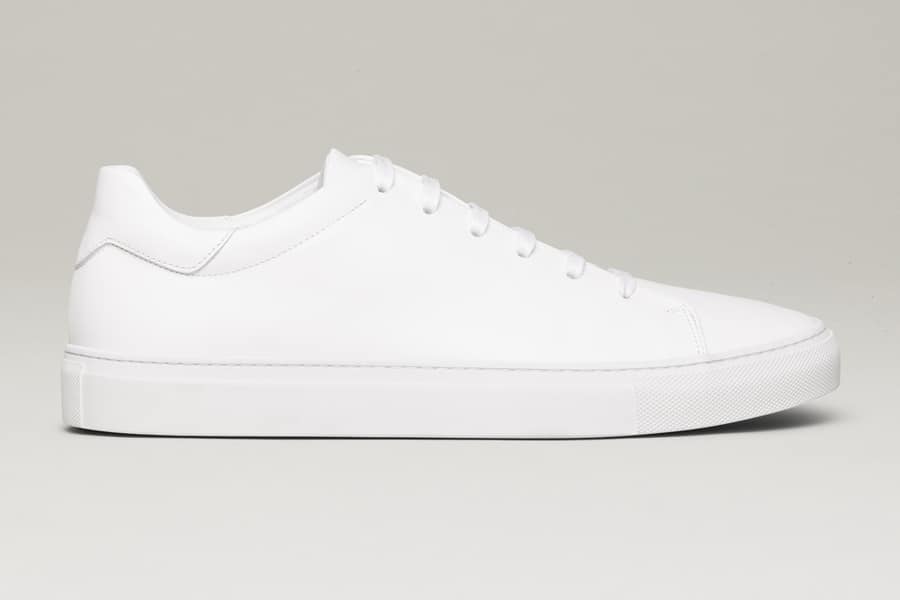 M.Gemi The Lucente Sneakers or Men's Boots
Born in Sicily, M. Gemi founder Maria Gangemi spent three decades working through Italy's luxury footwear and leather industry before breaking out on her own. Along the way, she amassed not just a wealth of knowledge and experience, but also deep-rooted connections with the country's finest artisans and workshops. She brings all that and more to this incredible brand, which takes the art of Italian footwear to conspicuously awesome heights.
If you want to knock his socks off this Valentine's Day, snag him a pair of The Lucente sneakers. As streamlined as they are sleek, they combine supper leather uppers with hand-stitched rubber soles. The minimalistic low-top silhouette—which leaves no room for error—is executed to clean perfection. This is the quality of your best dress shoes in sneaker form and he'll absolutely love the plush feel and stylish aura. – US$228
M. Gemi doesn't slouch when it comes to men's boots, either. To scope their collection is to behold a style for every type of person or occasion. Handcrafted leather delivers an ideal touch of elegant flair but at no expense to rugged performance or plush comfort. This range offers everything one could ask for in a modern men's boot and makes for a terrific gift. – US$175 and up
Buy The Lucente here Buy men's boots here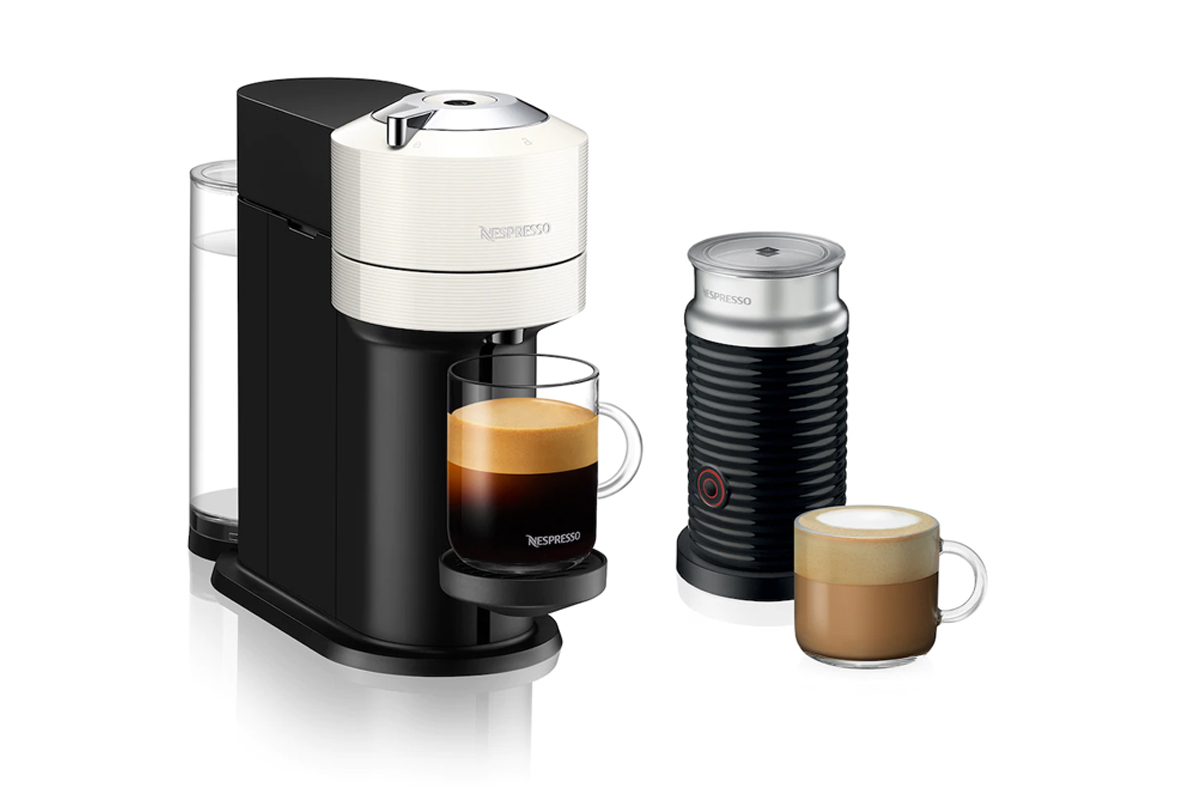 Nespresso Machine
Nothing beats the taste and aroma of an exceptional cup of sustainable coffee. So why not give the gift of delicious coffee with the sleek and distinctive Vertuo Next Nespresso machine. Paired with the Aeroccino 3 and a luxury chrome colour and finishing, not only will the coffee taste great, but it'll look damn good on your countertop too. And being made from 54 per cent of recycled plastic makes it more eco-friendly than ever.  –AU$329/ US$239
Buy it here (AU) Buy it here (US)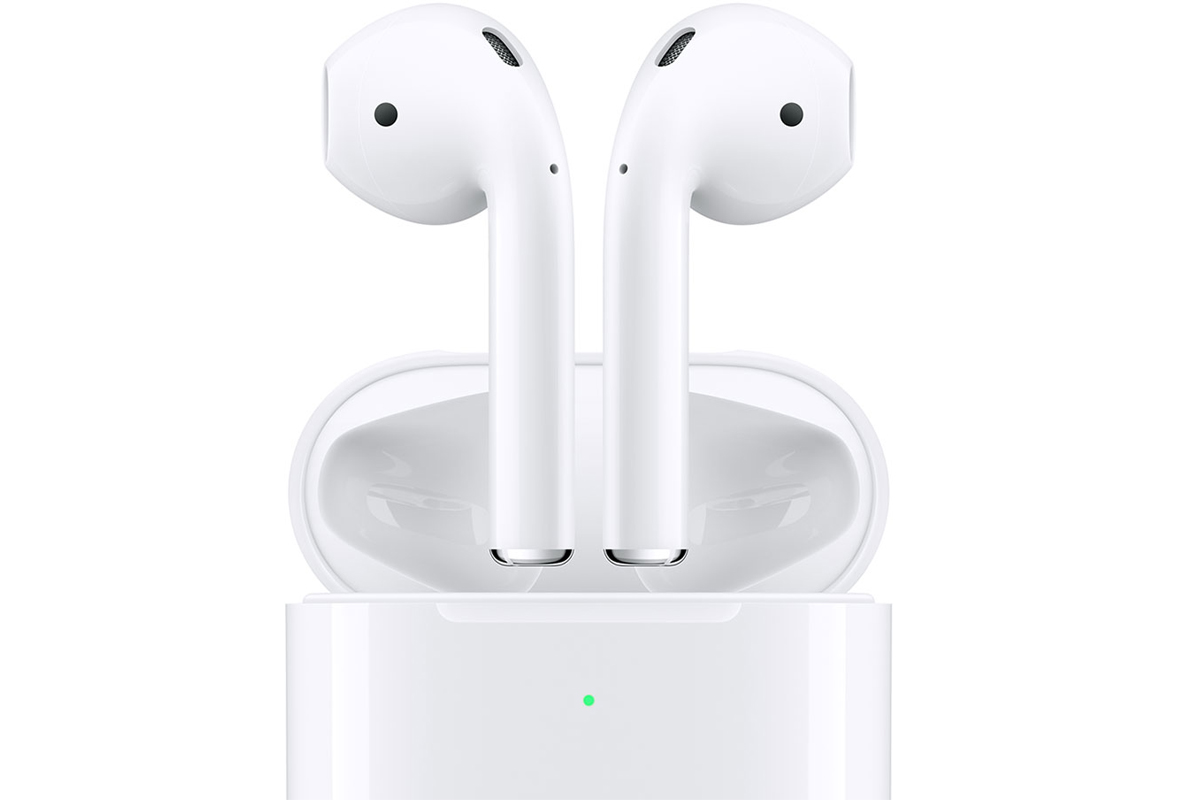 Apple AirPods
The pocket-friendly AirPods deliver all-day music, podcasts and hands-free calls with a slim, sleek build and 24-hour battery life, making them the perfect travel companion. High fives are guaranteed with how easy it is to connect with his favourite tunes while he's at the office or on that next road trip. –AU$249 /US$319
Buy it here (AU) Buy it here (US)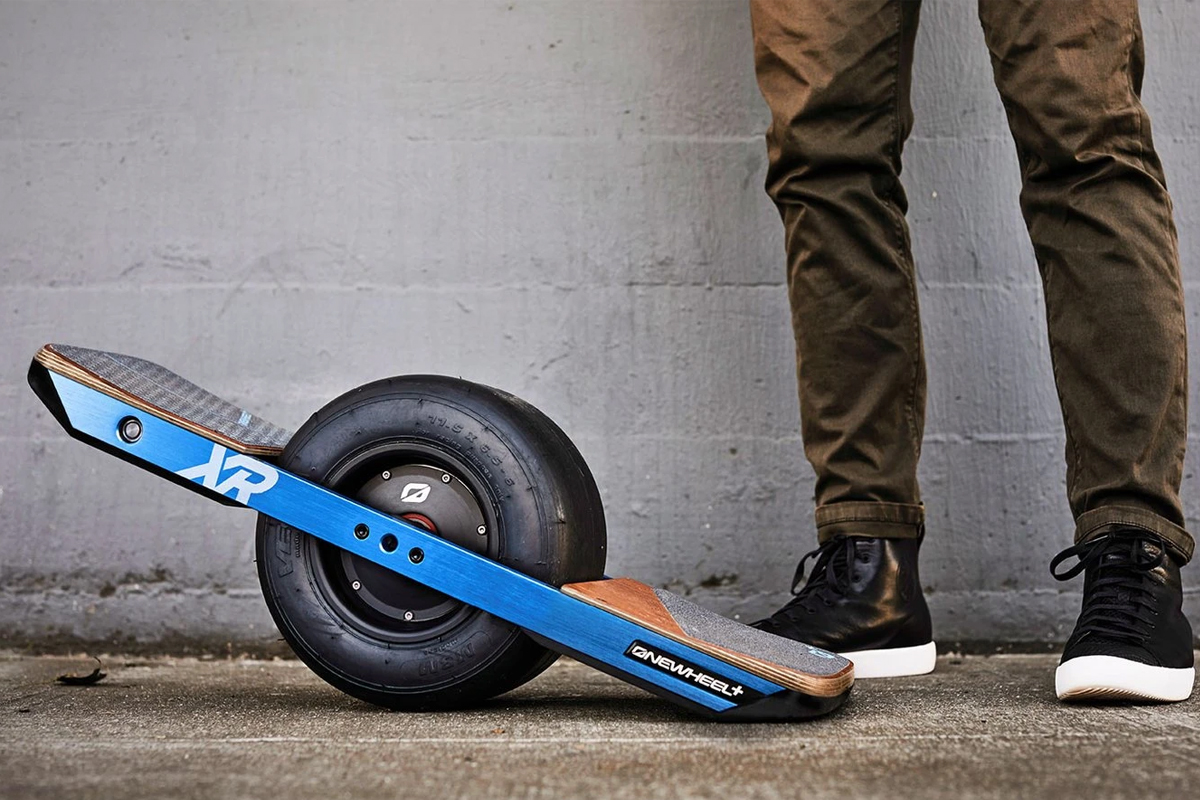 One Wheel
We've shown off these American-made shredding machines on Man of Many before. So here's the all-new Onewheel Pint. Ideal for dog walks, latte runs, and momentary escapes from reality, the new Onewheel Pint is a portable, affordable, and downright addictive transport option. Offering a range of 10-13 km and a top speed of 26 km/h, it may not go as far or as fast as the XR; it certainly makes up for it in terms of size and affordability. And with Onewheel slashing its price by $160 you can experience this tiny but mighty transport solution on your way to your after-work pint of beer. One might say it's the ultimate Valentine's Day gift. –AU$950.00 
Buy it here (AU) Buy it here (US)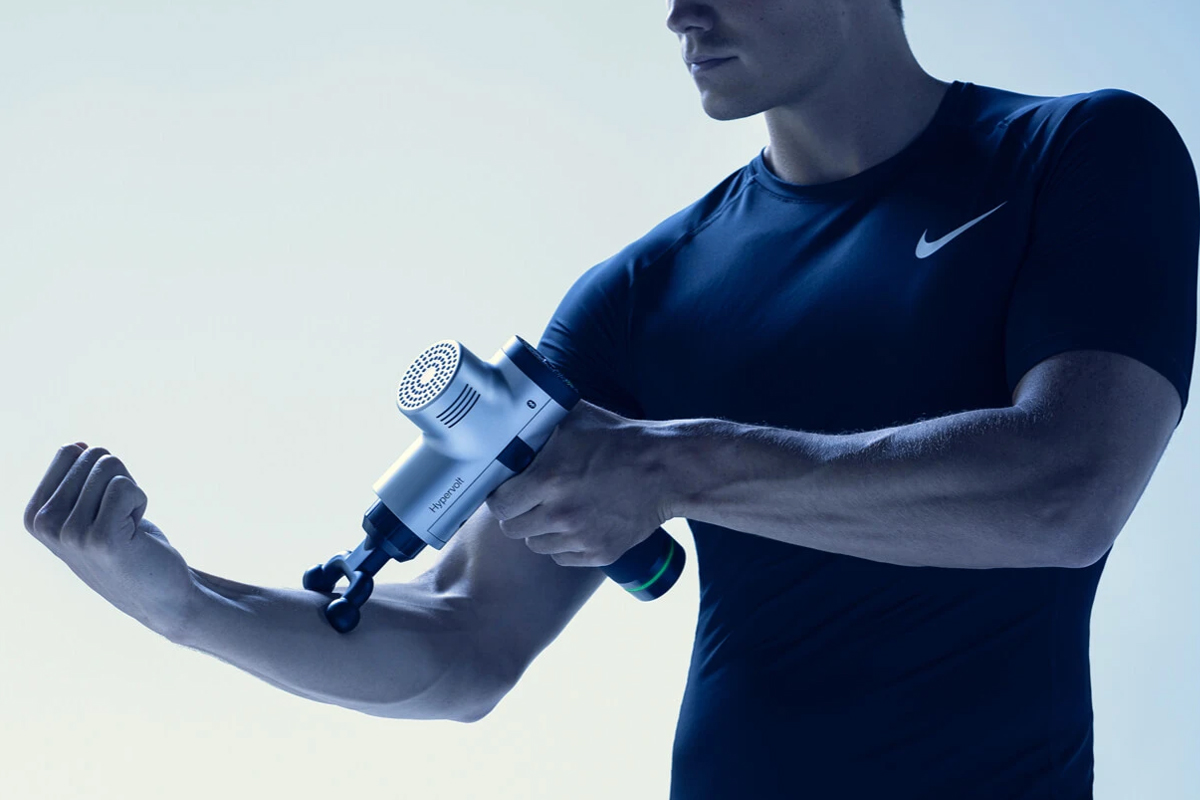 Hyperice Massage gun
Behold the wonders of percussive therapy by grabbing yourself (or your loved one) a HyperVolt Plus with Bluetooth. Between its patented Quiet Glide technology and brushless 90W motor, the device offers up to 30 per cent more power than the traditional HyperVolt. That puts it in the running for the world's most powerful percussion gun, which helps with muscle recovery, circulation, and more. Plus, it just feels damn good. Choose between three different speed settings and five interchangeable head attachments and prepare to go, "Aaaaaahhhhh." – AU$645/US$399
Buy it here (AU) Buy it here (US)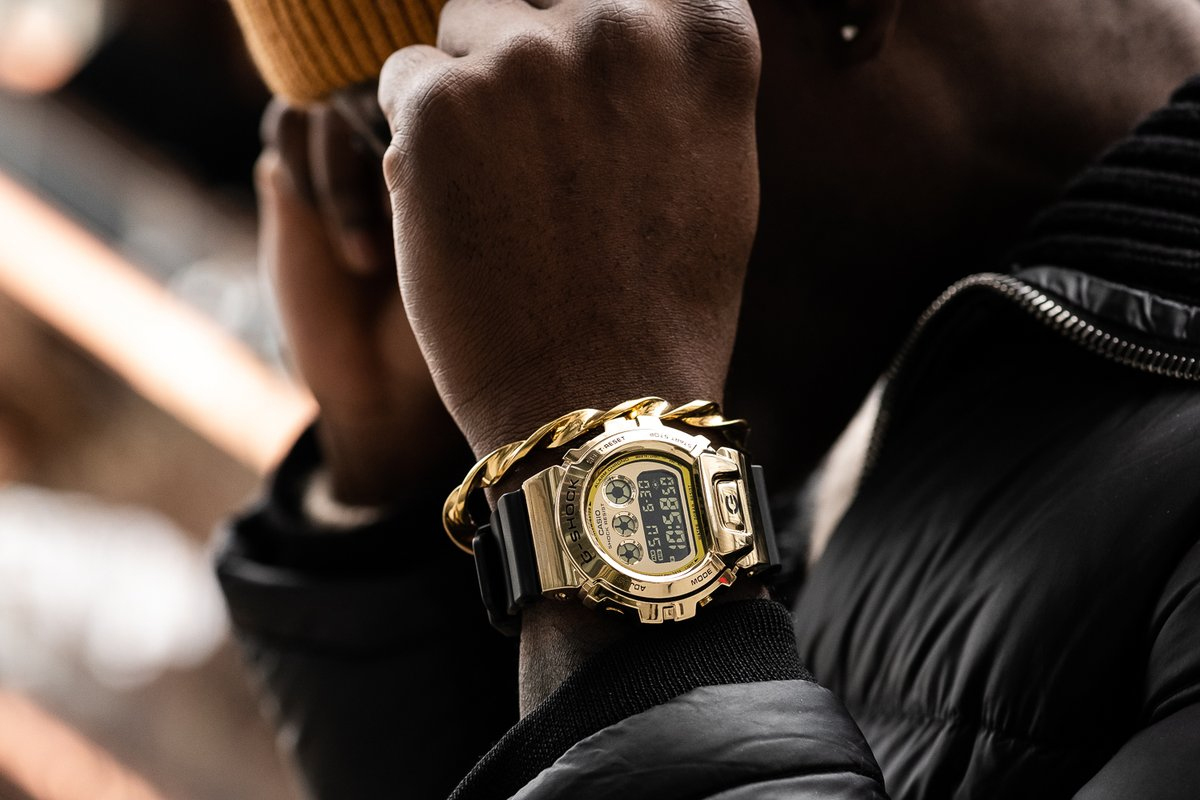 G-Shock GM-6900-1
Setting the standard for timekeeping toughness and durability since 1983, G-Shock watches are simply the best in their class. Delivering unparalleled functionality, the GM-6900 Series watches with its stainless steel metal bezels is a terrific way to say 'I love you' on Valentine's Day.
Buy it here (AU) Buy it here (US)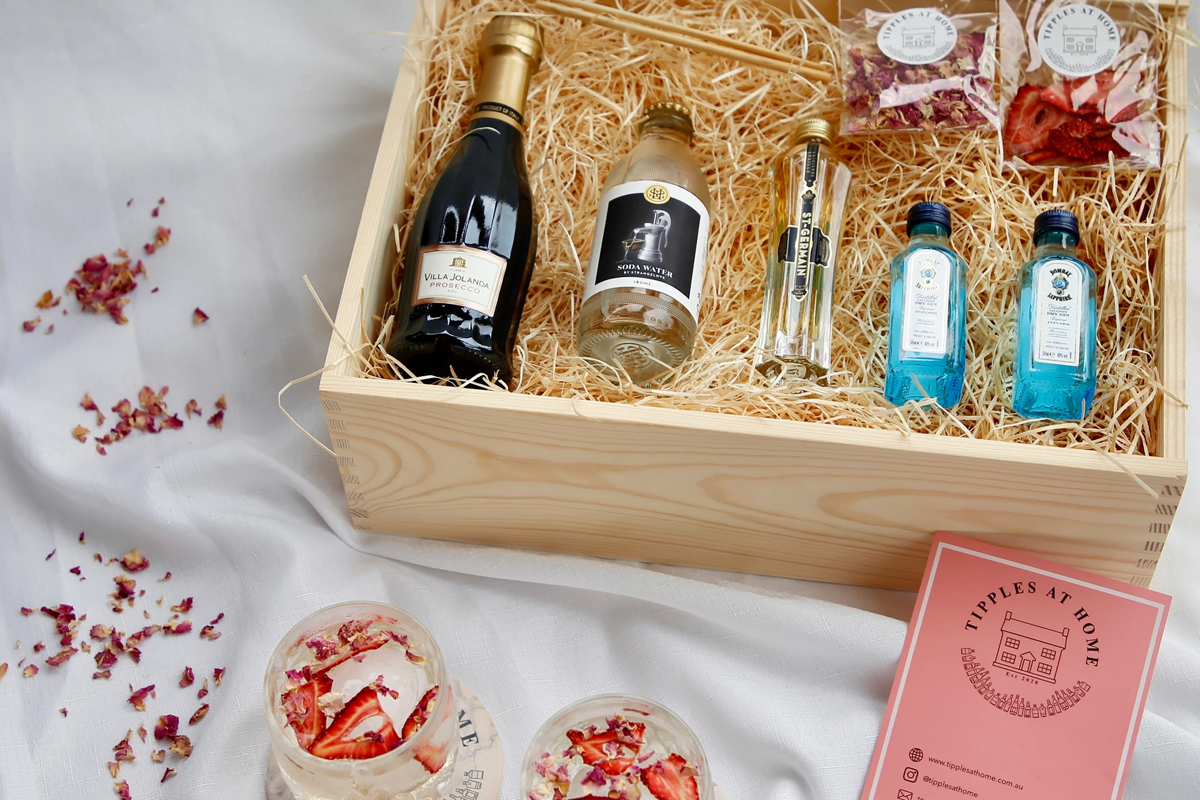 Tipples at home
Surprise your loverboy with all the essential ingredients for a delicious Elderflower Gin Spritz on Valentine's Day. Just BYO glass and plenty of ice and you can have Tipples at Home for Valentine's Day. –AU$65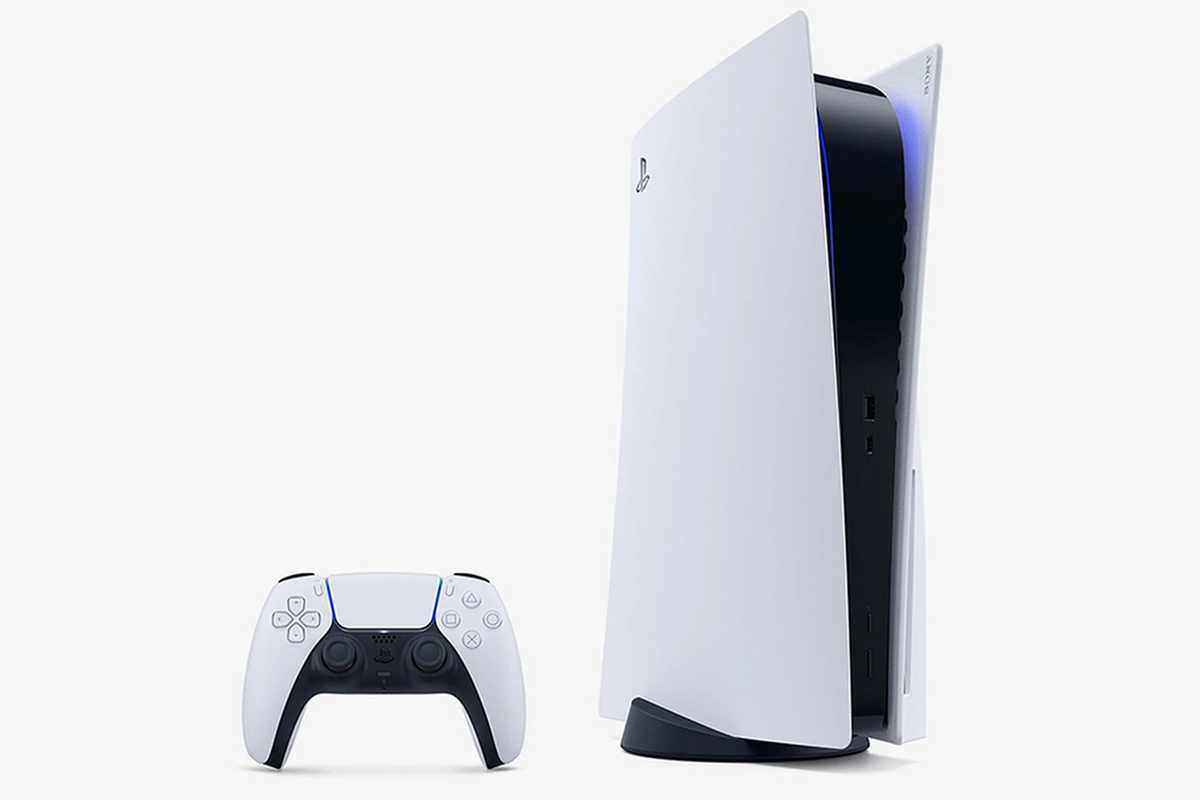 PS5
If you can get your hands on one, he'll probably do whatever you want him to do. Give the gift of next-generation 4K Ultra High-Definition gaming with a PlayStation 5 and blow his socks off in a whole new way. –AU$749 / US$399
Buy it here (AU) Buy it here (US)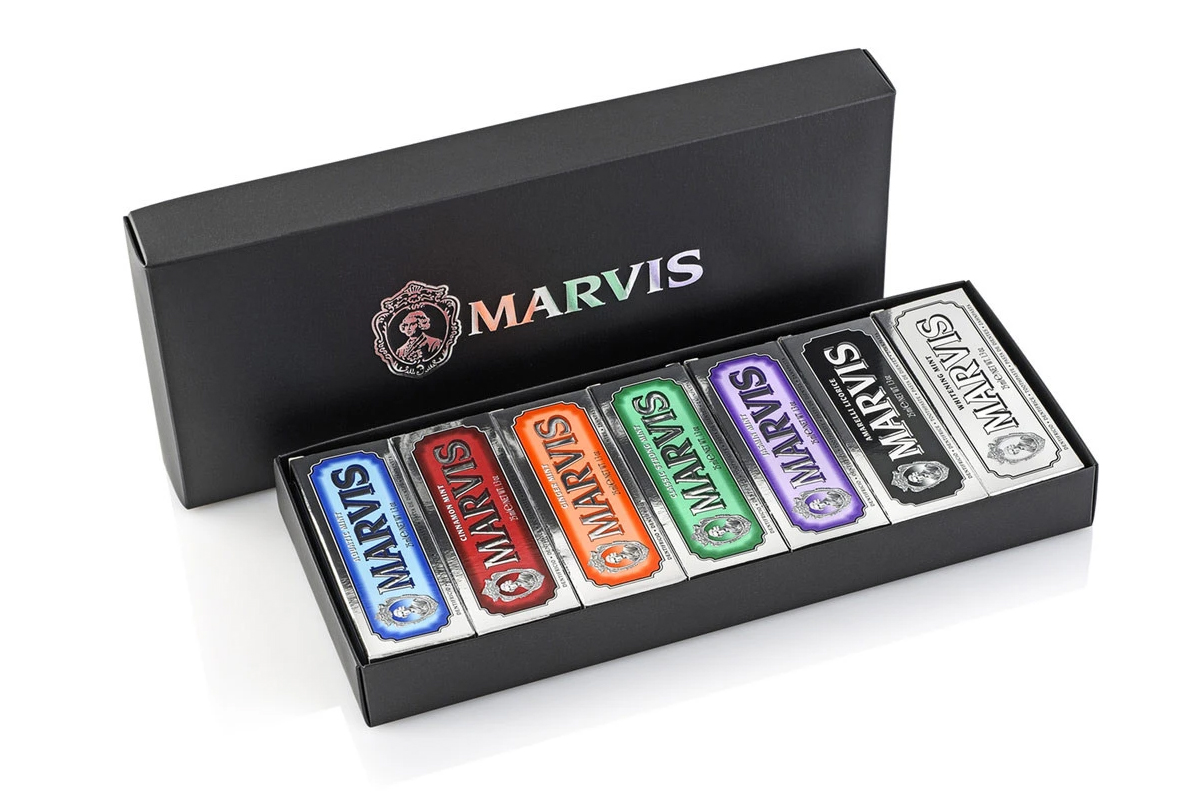 Marvis Black Box Seven Flavours
Putting a "contemporary spin" on toothpaste, Marvis says goodbye to bad breath with 12+ unique flavours like Orange Blossom, Sweet & Sour Rhubarb, Cinnamon Mint and a personal Man of Many favourite Black Forest. Boasting that all-important all-day fresh feeling, the Marvis Black Box introduces you to seven different flavours, giving your man a new one for each day of the week. –AU$50/US$36
Buy it here (AU) Buy it here (US)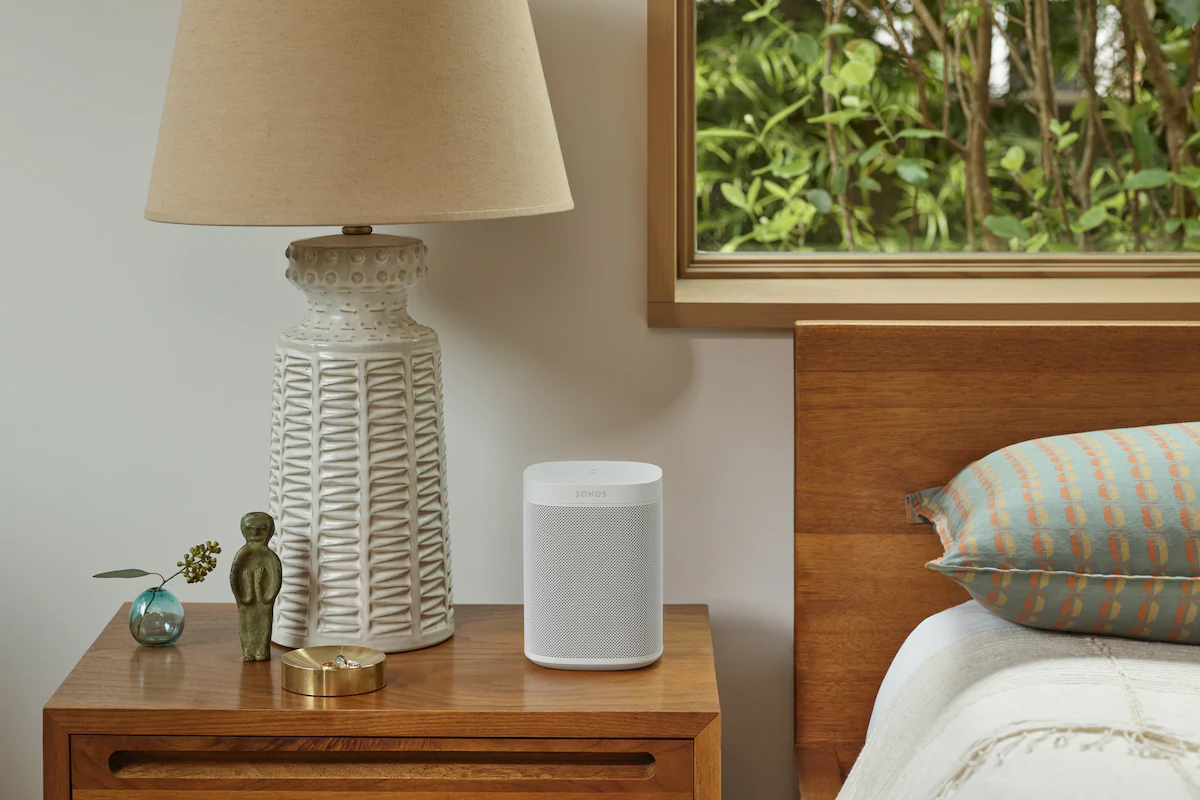 Sonos One SL
Delivering rich, room-filling sound with every bass kick, the Sonos One SL brings the music to any room in enters. Featuring a compact form factor that fits pretty much anywhere, your hubby can play his favourite tracks no matter where he is. It's humidity resistant, so he can even play music in the bathroom. –AU$269 /US$199
Buy it here (AU) Buy it here (US)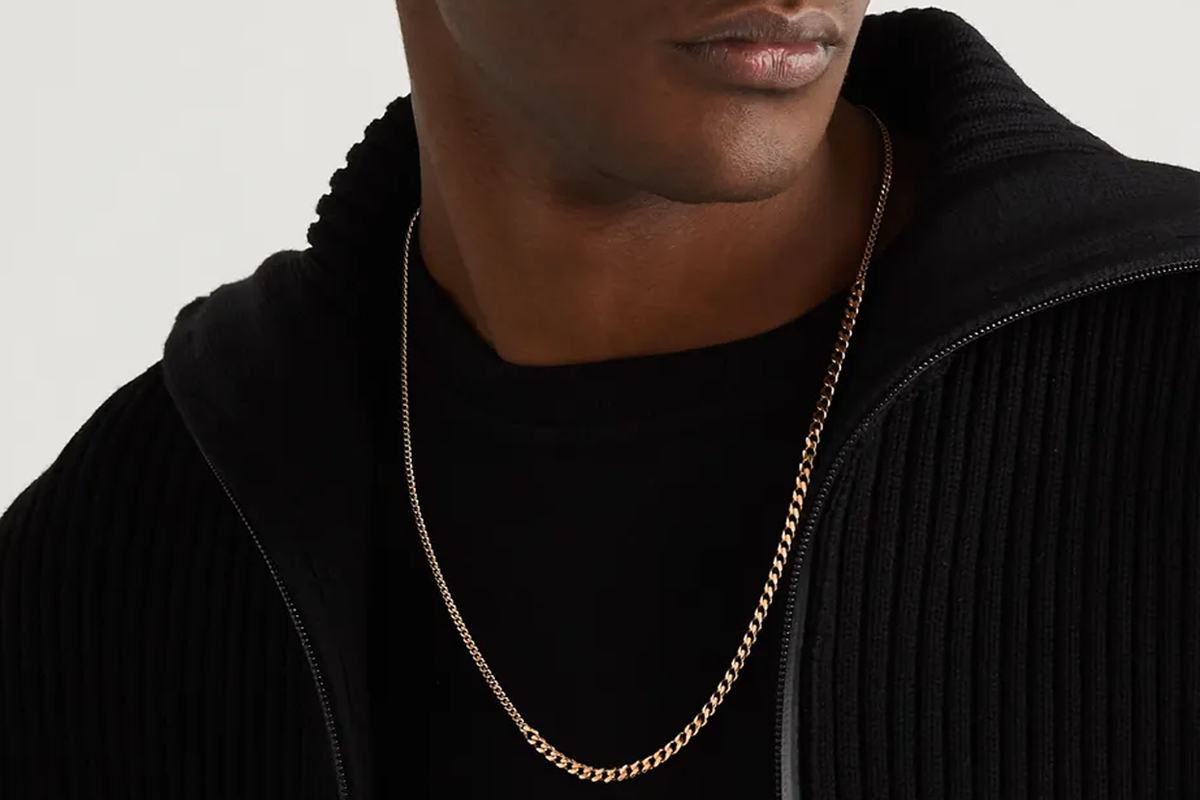 Bottega Veneta Gold Chain
No need to get too fancy. The simple things are often the most exquisite. And the Bottega Veneta Gold Chain is no different. Discreet yet notable, this gold-plated sterling silver necklace is perfect on its own or amongst a selection of other chains. If your boy loves a necklace, consider a Bottega Veneta Gold Chain for Valentine's Day. –AU$706/US$620
Buy it here (AU) Buy it here (US)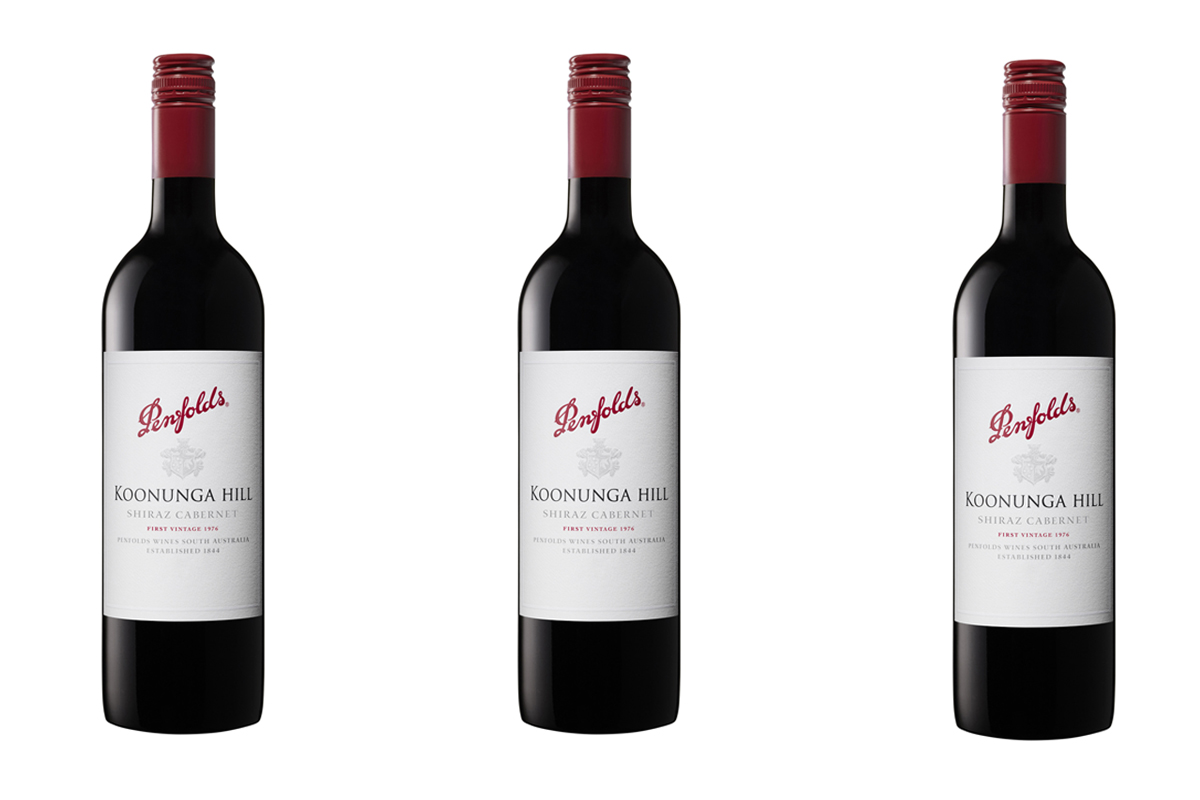 Penfolds Koonunga Hill Shiraz
Sit down with a glass of Penfolds Koonunga Hill Shiraz and give a toast to you and your man for Valentine's Day. Celebrate your love with one of Penfolds' remarkable reds, and experience this multi-regional blend across South Australia's premium wine-growing regions. –AU$150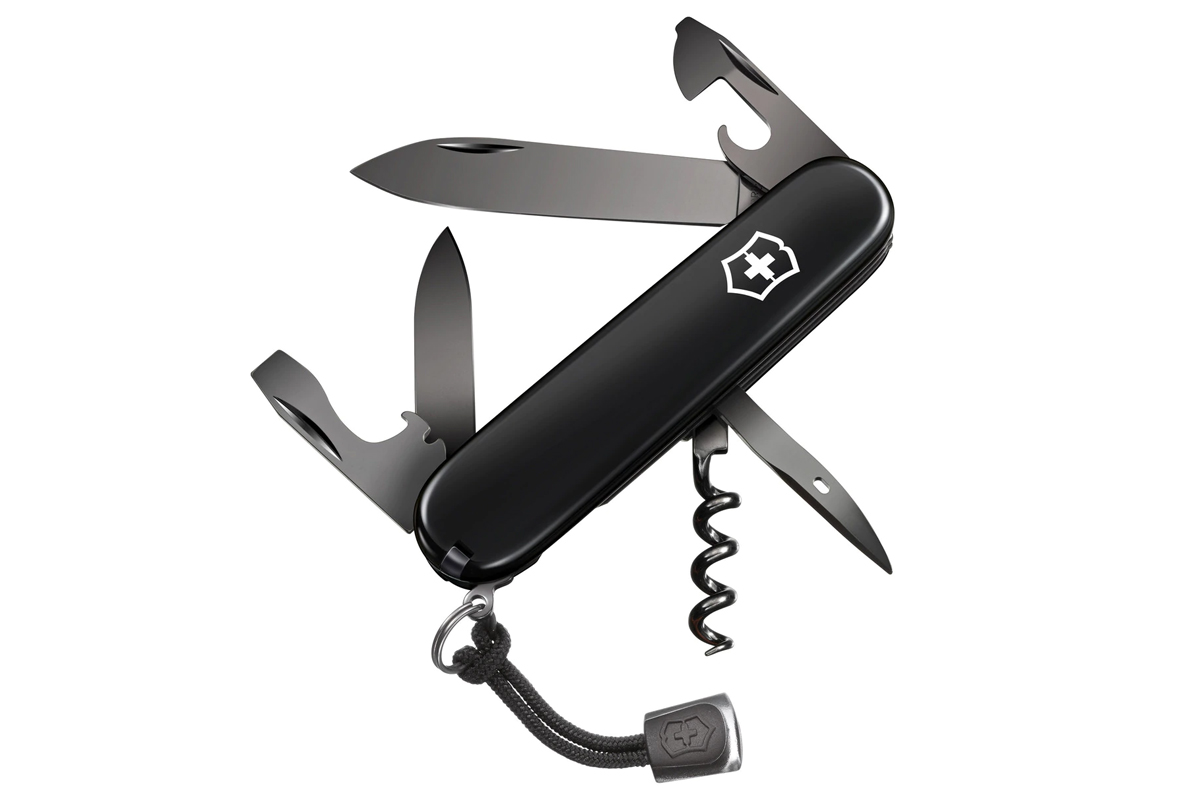 Victorinox Spartan Onyx
It's a Swiss Army Knife. What more can we say other than its an essential tool for everyday tasks in a monochrome black finish. Boasting 12 different functions including a corkscrew, wire stripper and bottle opener, solve your man's problems and get him his very own Spartan Onyx Swiss Army Knife for Valentine's Day. –AU$210/US$80
Buy it here (AU) Buy it here (US)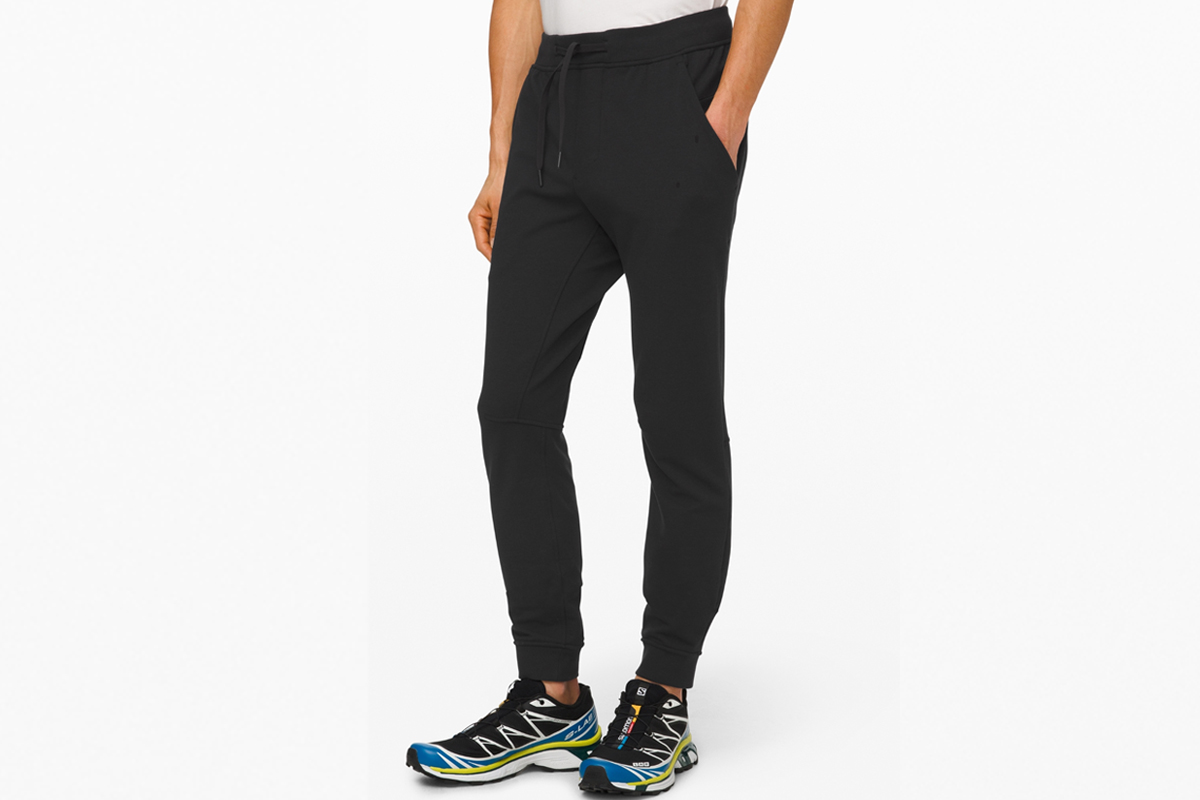 lululemon Trackpants
We know why you'd want your man wearing a pair of grey lululemon track pants. It's no secret what a quality pair can do for a man. Boasting a naturally breathable fabric designed for being on the move, lululemon track pants are a win-win for both parties on Valentine's Day. –AU$84/US $118
Buy it here (AU) Buy it here (US)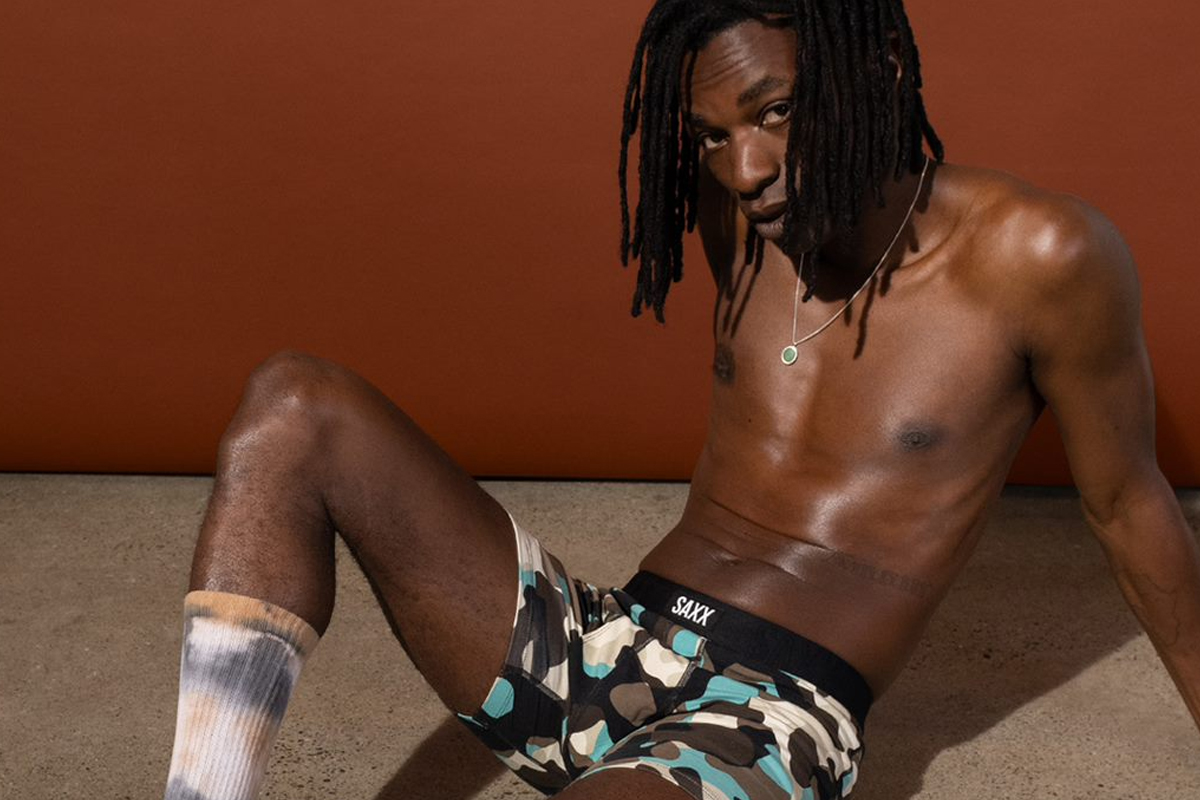 SAXX Underwear
These may seem like a standard pair of underwear from the outside. But as anyone who has had the pleasure of putting on a pair of SAXX Underwear will tell you, it's like having an angel's hands cupping your balls. –AU$43/US$32
Buy it here (AU) Buy it here (US)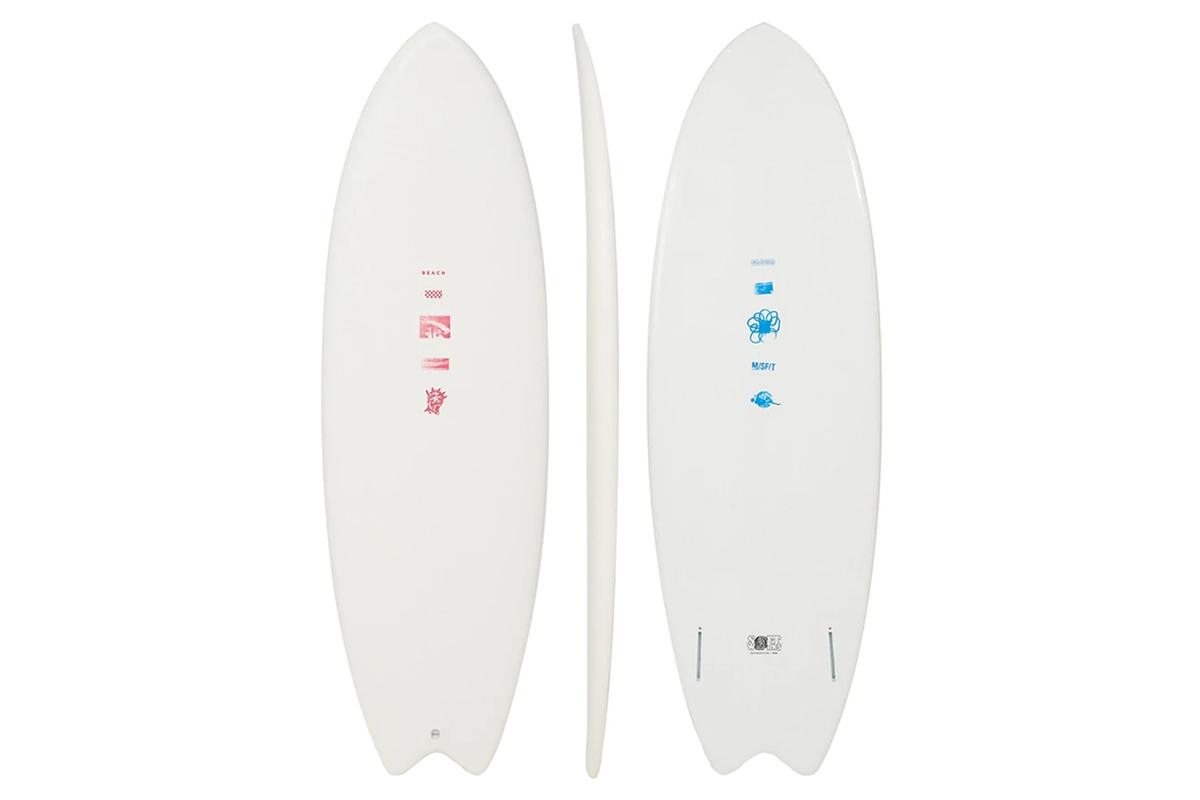 Misfit Shapes Beach Cloud surfboard
Pick up your surfer boyfriend a brand new stick while the Summer heat is still here. Much like a traditional twinny, the Beach Cloud from Misfit Shapes has a fuller nose and outline but is curvier in the tail, especially behind the fins. Designed for modern surfers, if he loves the waves, he'll love you for buying him this. –AU$525/US$415
Buy it here (AU) Buy it here (US)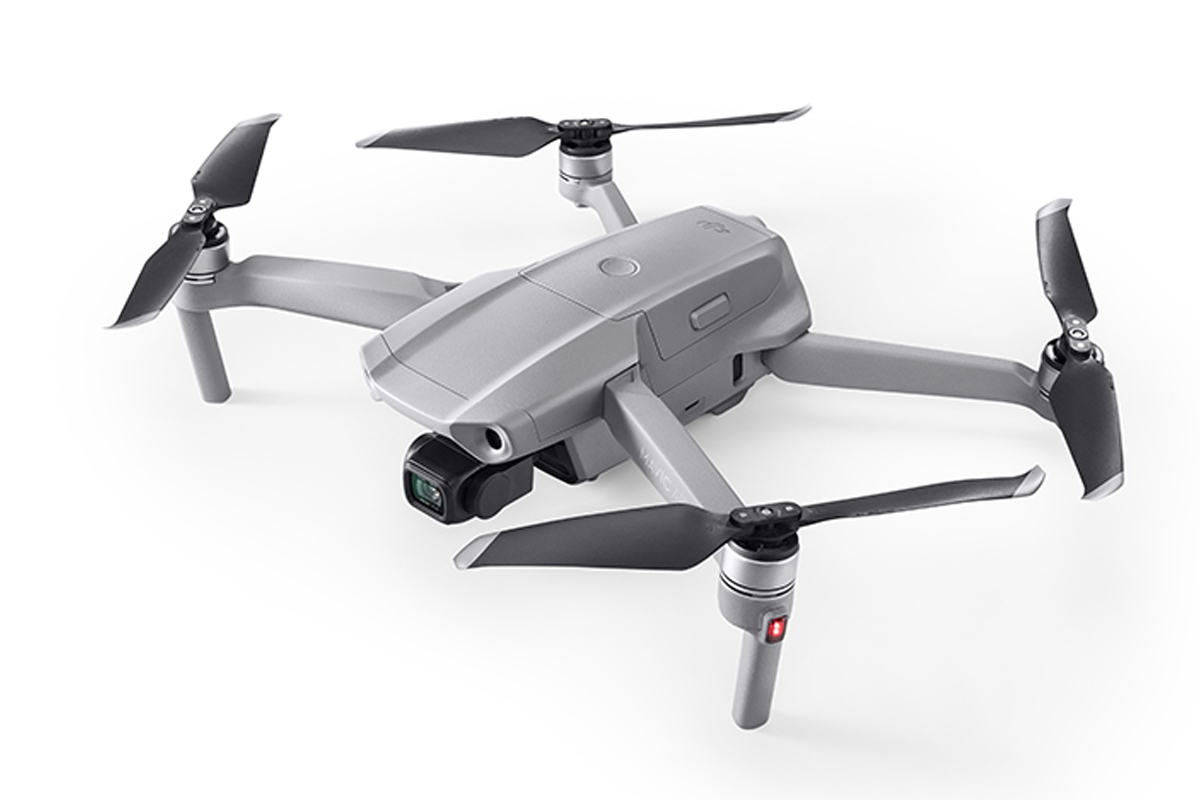 DJI Mavic Air 2 Drone
Just because DJI has released the Mavic Mini 2 doesn't mean you have to spend more cash on the latest gear for your man this Valentine's Day. Instead, take a look at the DJI Mavic Air 2. This exceptional bit of kit offers super accessible functionality and remarkable battery life. With Man of Many getting a hands-on experience earlier this year, there's no doubt that this is the best drone that you can buy for less. – AU$1,499 / USD$799
Buy it here (AU) Buy it here (US)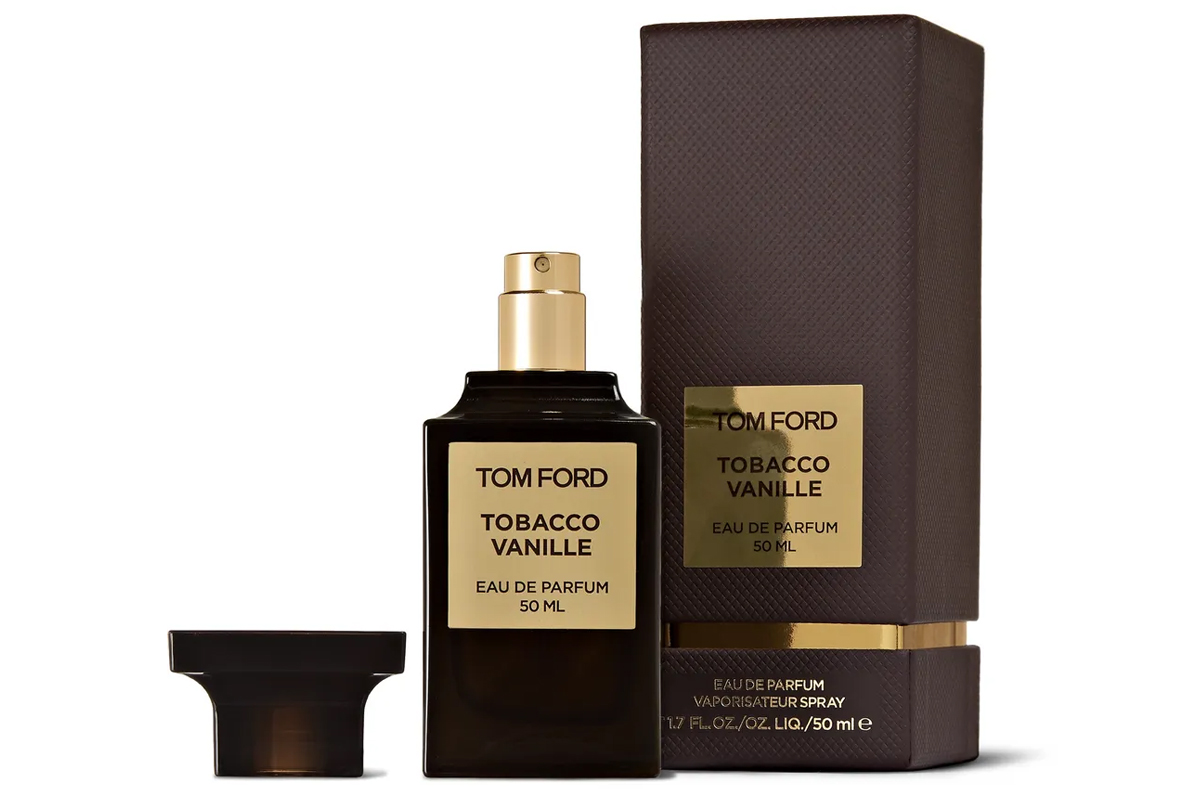 Tom Ford Tobacco Vanille Eau De Parfum
Pick up something extra special for your hubby this Valentine's Day. Plucked from the Private Blend collection, TOM FORD BEAUTY's 'Tobacco Vanille' Eau de Parfum will evoke the same feeling as an English gentleman's club. With rich aromas and deep undertones, have your man smelling his best on Valentine's Day with this exclusive scent. –AU$440/US$240
Buy it here (AU) Buy it here (US)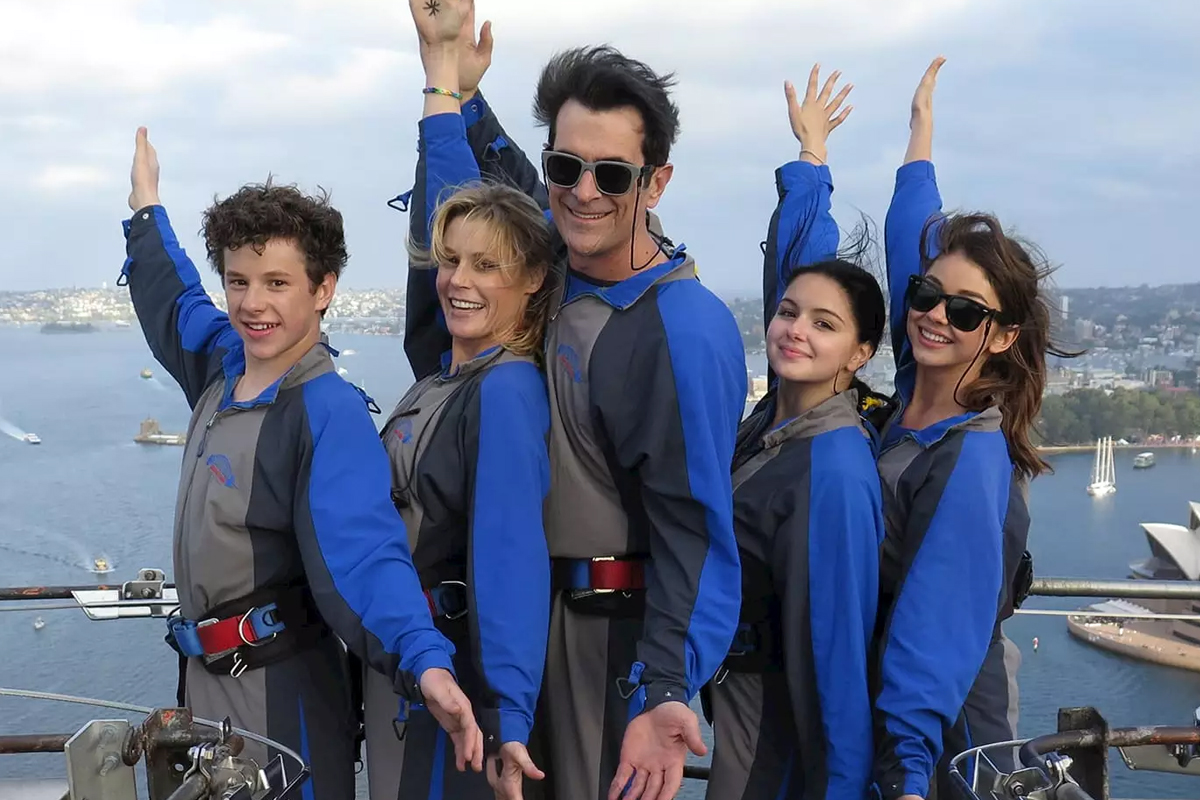 Sydney Bridge Climb
It's possibly the most touristy thing to do in Sydney, and yet, the Sydney Harbour Bridge Climb is still one of the best experiences on offer. See the city from a totally new perspective and be taken on a historical and cultural journey as you summit this iconic piece of Sydney. –AU$198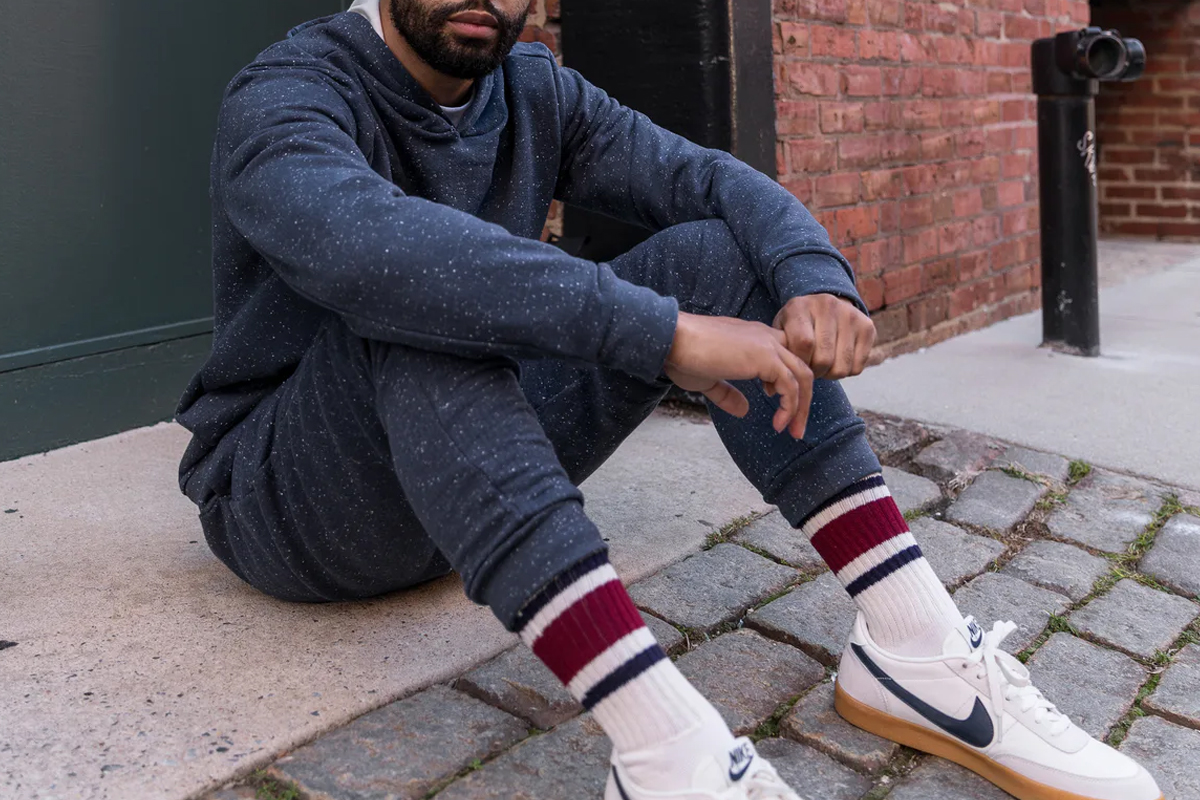 Huckberry Socks
Nothing says quality like a good pair of cotton socks. Featuring unbleached cotton and bold stripes in a retro sock built for everyday wear, these American-made Huckberry Socks are a great way to beef up the number of presents for your man on Valentine's Day. –US$12.50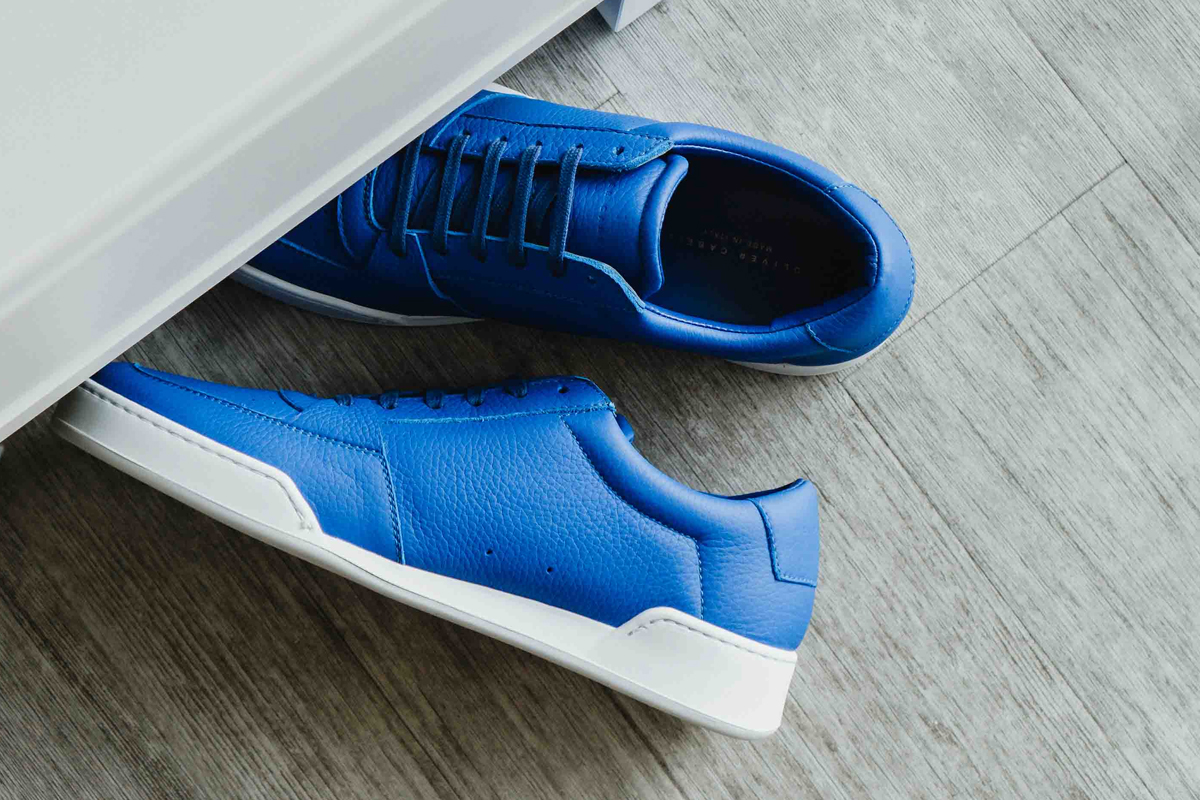 Court | Remy Carriat x OC Sneakers
Remy Carriat and Oliver Cabell's stunning sneakers are an exclusive collaboration between the French tannery and the young English start-up. With plenty of collabs under its belt, the latest addition is the hand-painted buffalo leather Court sneaker, ready for purchase right now. –AU$298
Buy it here (AU) Buy it here (US)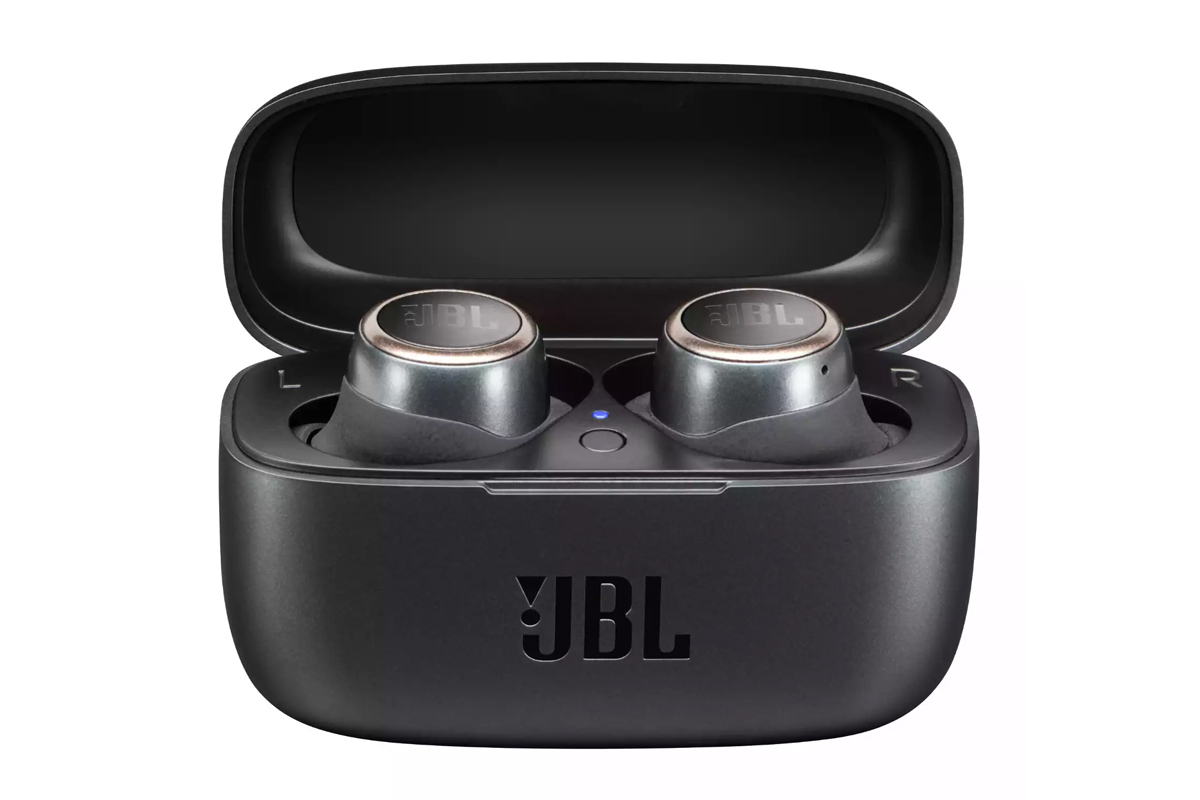 JBL Live 300TWS
Wireless buds have come a long way over the last decade, and JBL is here to prove it. Small in size but massive in performance, their Live 300 buds deliver up to six hours of wireless playback on a single charge. Bring the compact charging case along for the ride, and you get a whopping 14 extra hours of wireless performance out of these sleek, ergonomic stunners. –AU$249
Buy it here (AU) Buy it here (US)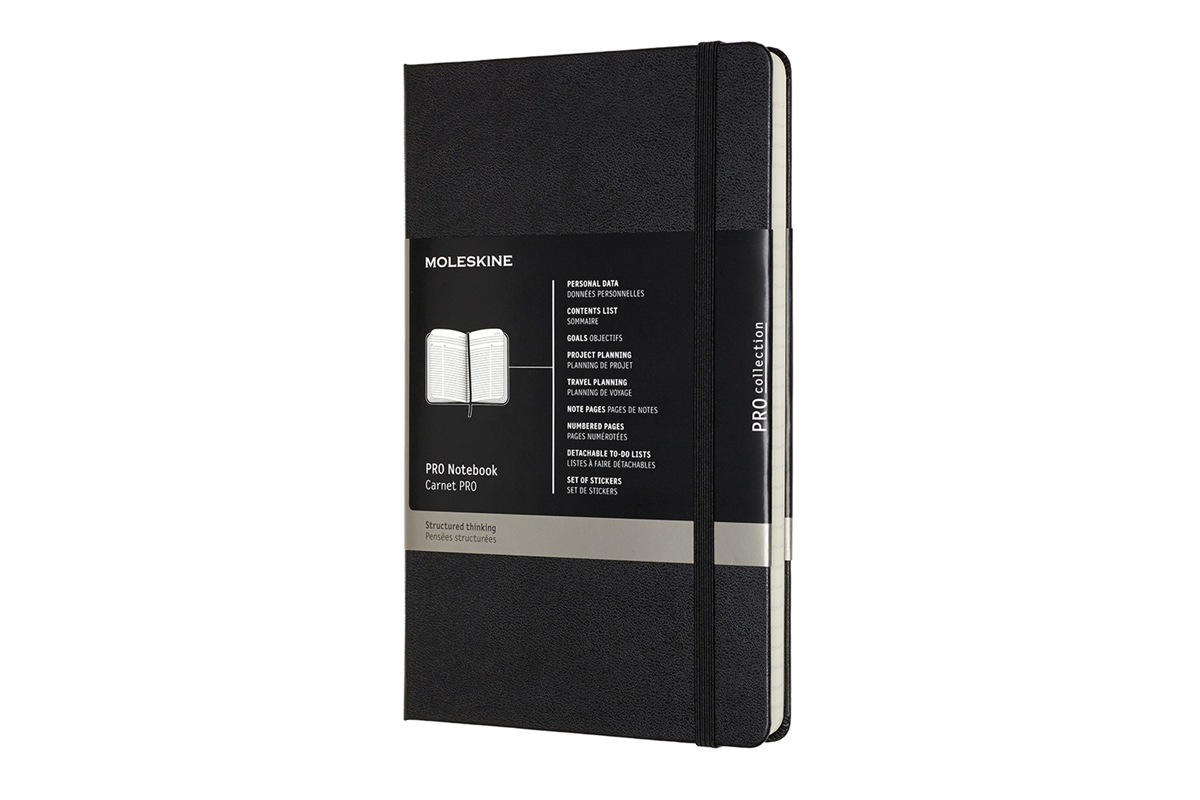 Moleskin Notebook
If he needs a notebook, a journal, a diary, a whatever, get him a Moleskin Notebook. Available in a variety of colours, this best-selling notebook is thread bound and packed full of acid-free paper. May it serve you and your imagination well. –AU$35/US $23
Buy it here (AU) Buy it here (US)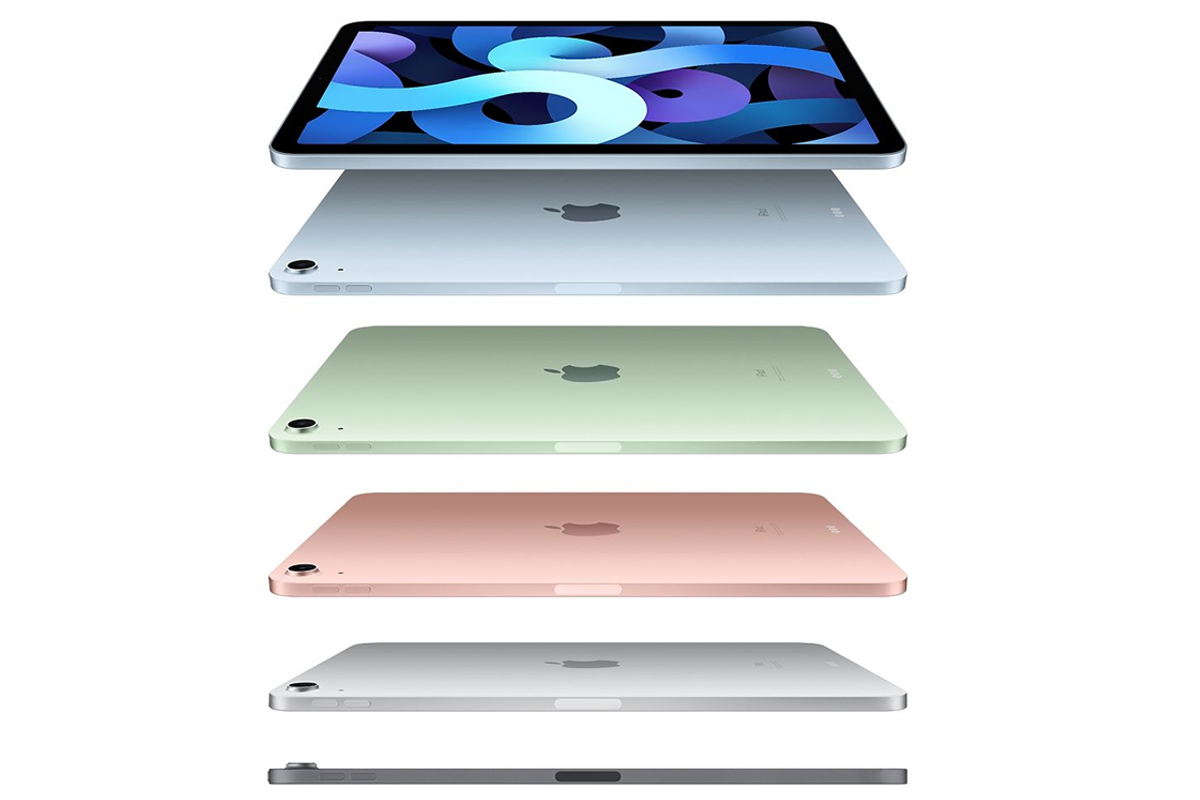 Apple iPad
An iPad is the ultimate tool for productivity and entertainment from streaming all his favourite TV shows to keeping up with footy and getting work done. Just short of being a computer with even more portability you can't go wrong with an iPad. –AU$599/US$499
Buy it here (AU) Buy it here (US)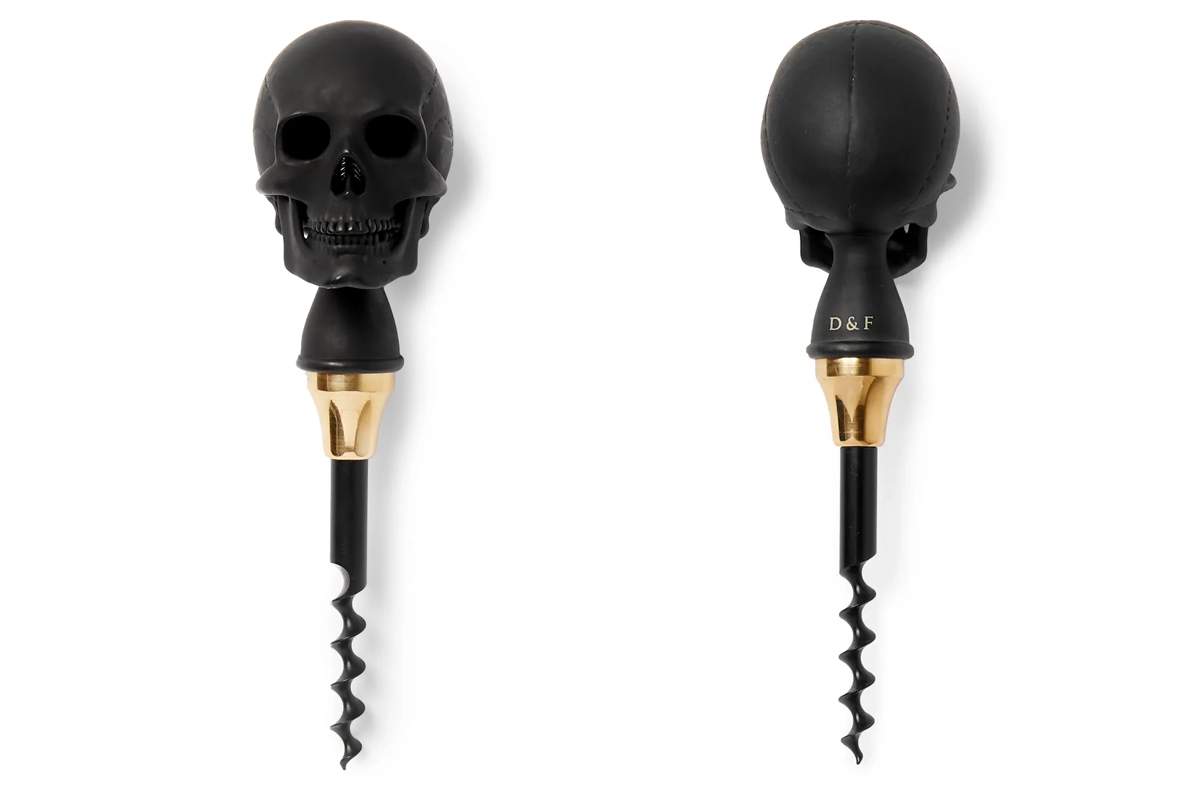 "DEAKIN & FRANCIS Skull Corkscrew"
Now, this is badass. As the DEAKIN & FRANCIS Skull Corkscrew winds its way into your bottle of wine, the skull's jaw drops open, and two red Swarovski crystals appear in its hollowed eyes. We dare you to find a cooler corkscrew. –AU$402US/320
Buy it here (AU) Buy it here (US)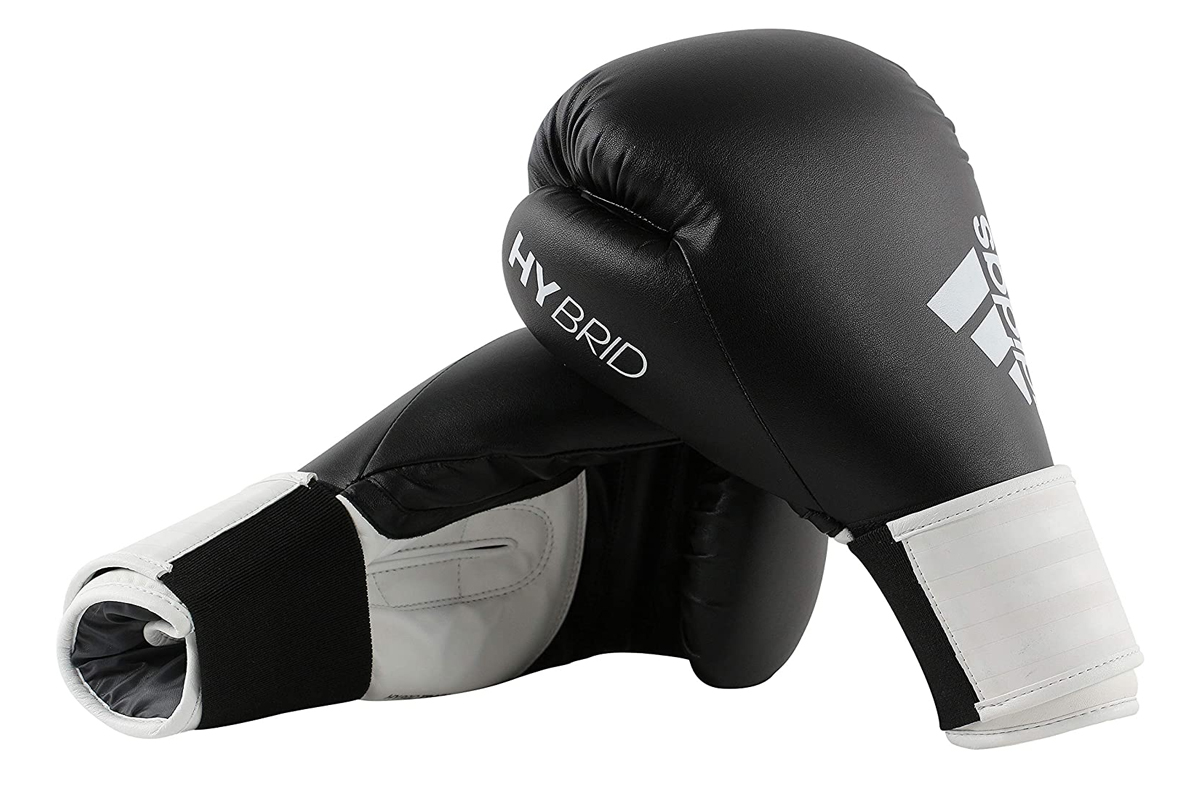 adidas Boxing gloves
Boxing-style workouts are the latest fitness craze and with good reason. If you're going to explore this rewarding terrain, you'll need some high-quality boxing gloves. These ones from adidas feature PU outer shells, unique foam construction, and one-piece moulding for more substantial support. Stick and move! –AU$60/US$40
Buy it here (AU) Buy it here (US)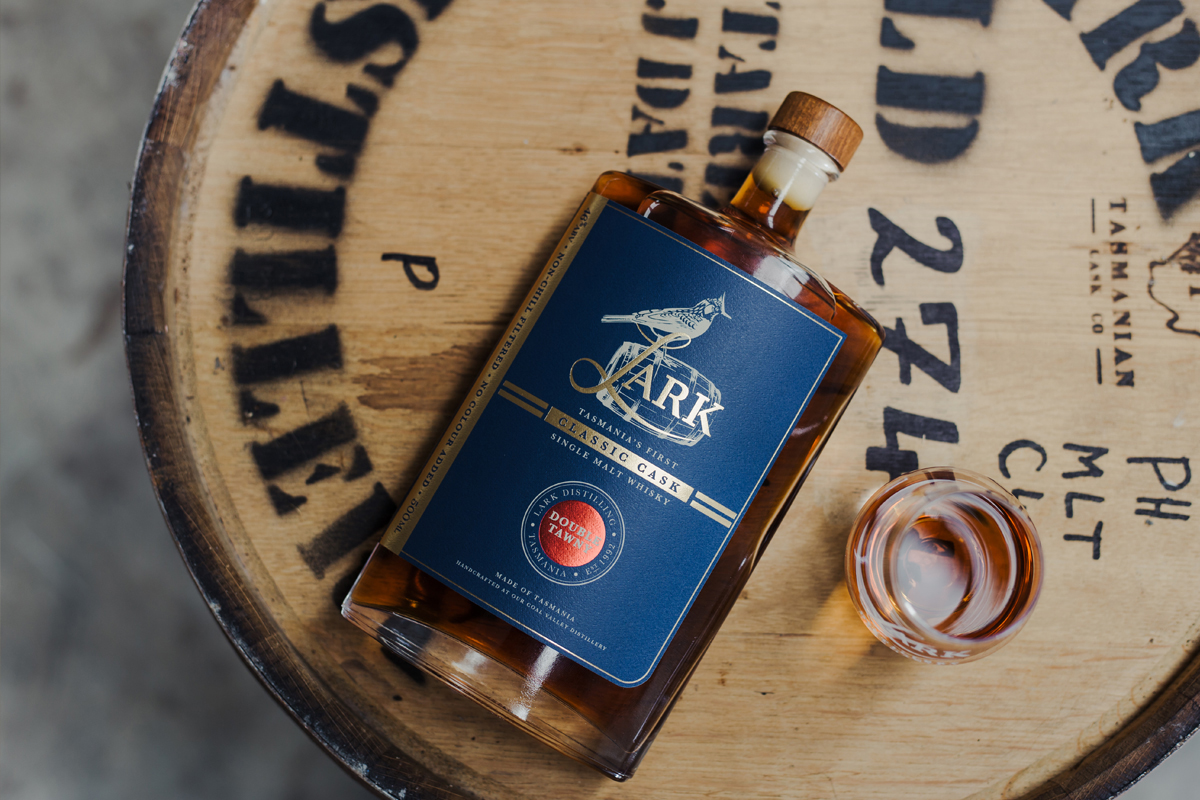 Lark Double Tawny
Grab a bottle of this dark and fruity release that is guaranteed to elevate his Valentine's Day. Delivering an explosion of raspberry and blackberry, the Lark Double Tawny is perfectly balanced with creamy caramel and a light dusting of cinnamon. –AU$209.99
Buy it here (AU) Buy it here (US)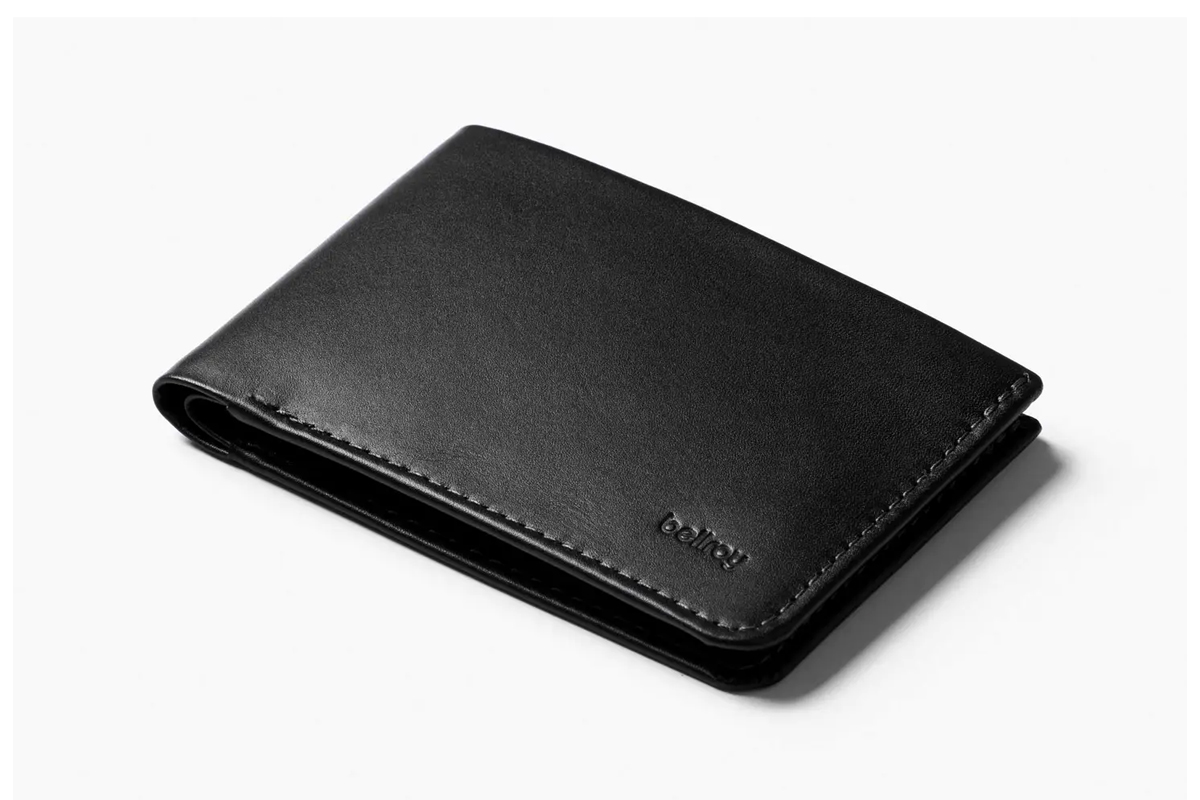 Bellroy Low Wallet
It's smart, simple, and super easy to use; it's The Low wallet from Bellroy. Maintaining a modern aesthetic that feels familiar to the touch, it can hold up to 12 cards, flat bills and features a hidden pocket for extra cards or business cards. Organise your man's essentials for Valentine's Day. –AU$99
Buy it here (AU) Buy it here (US)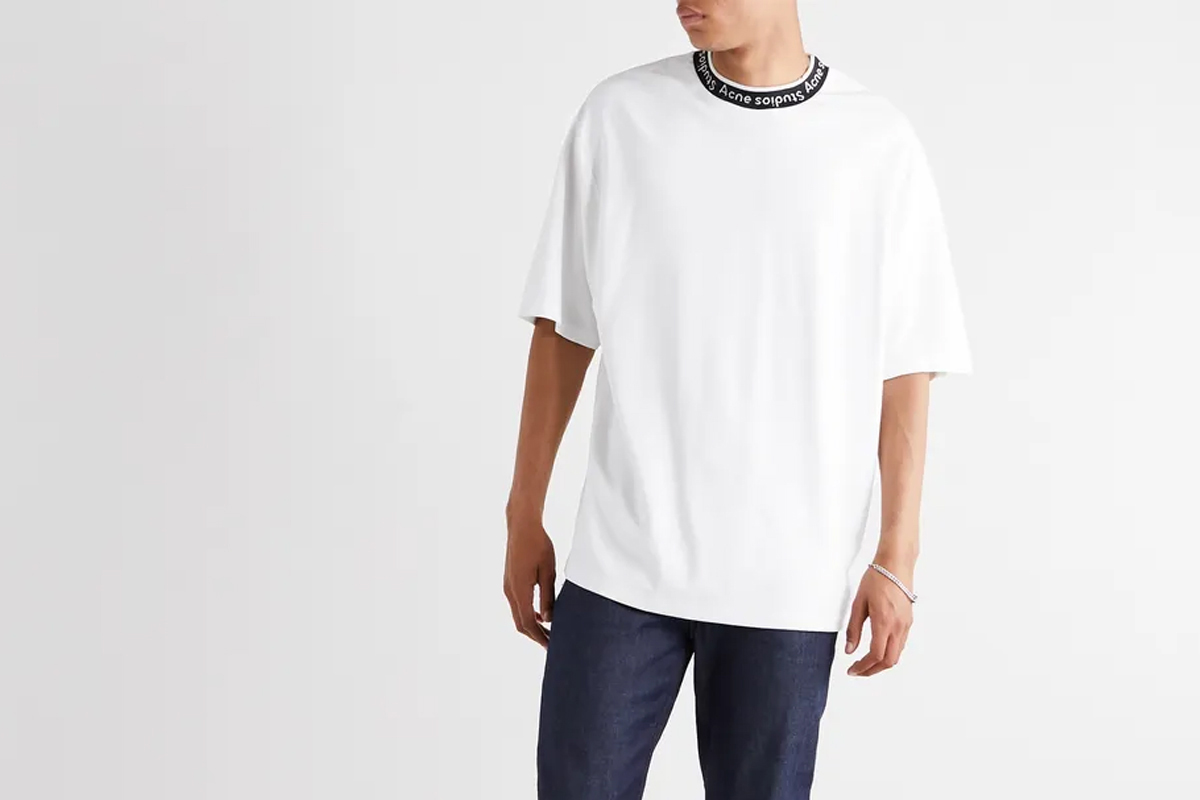 Acne Studios Logo-Jacquard Jersey T-Shirt
Taking the typical white T-shirt to the next level, it's the Acne Studios Logo-Jacquard Jersey T-Shirt. Crafted from stretchy jersey, it has dropped shoulders that help accentuate the boxy fit that your man will love this Valentine's Day. –AU$263 / US$200.48
Buy it here (AU) Buy it here (US)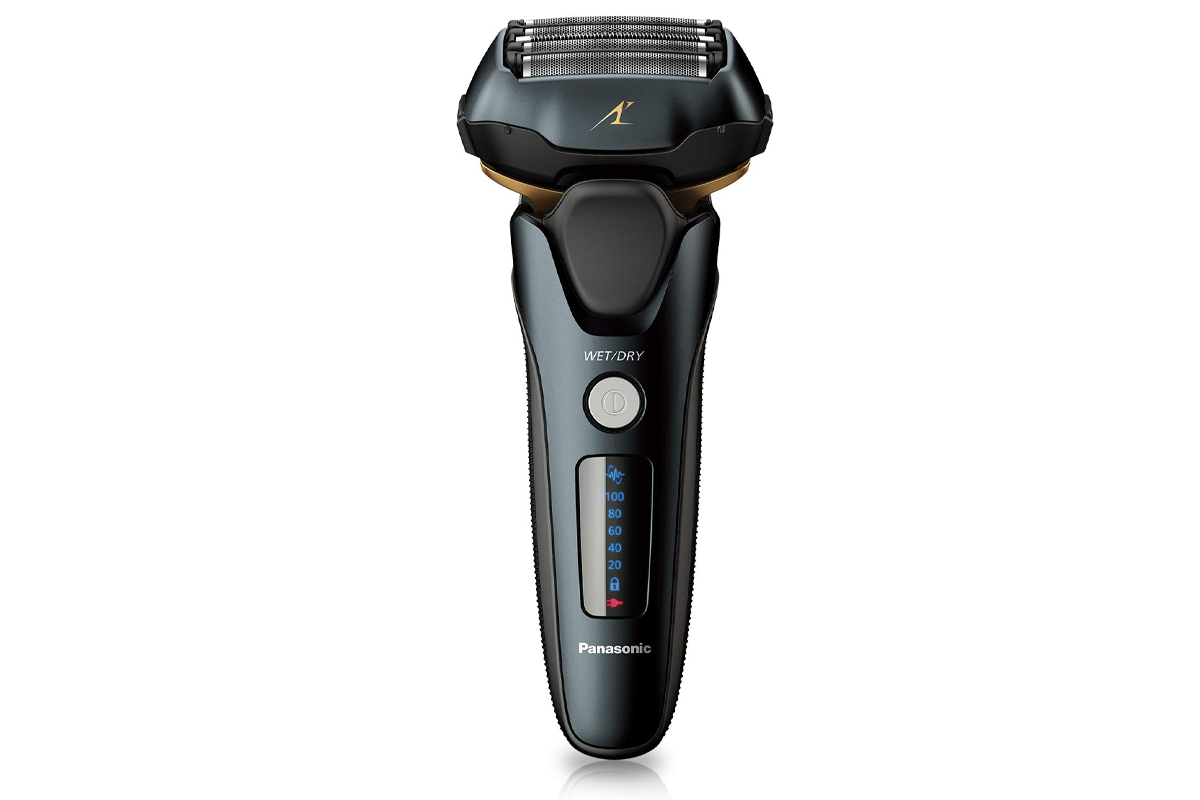 Panasonic Multi-Flex 5-Blade Rechargeable Shaver ES-LV67
Get the most responsive electric shaver for that gentle, close-cut feeling with the Panasonic Multi-Flex 5-Blade Rechargeable Shaver. Boasting cutting-edge technology that automatically adjusts power to match every man's beard, it's the most personal shave he'll ever experience. –AU$519.95
Buy it here (AU) Buy it here (US)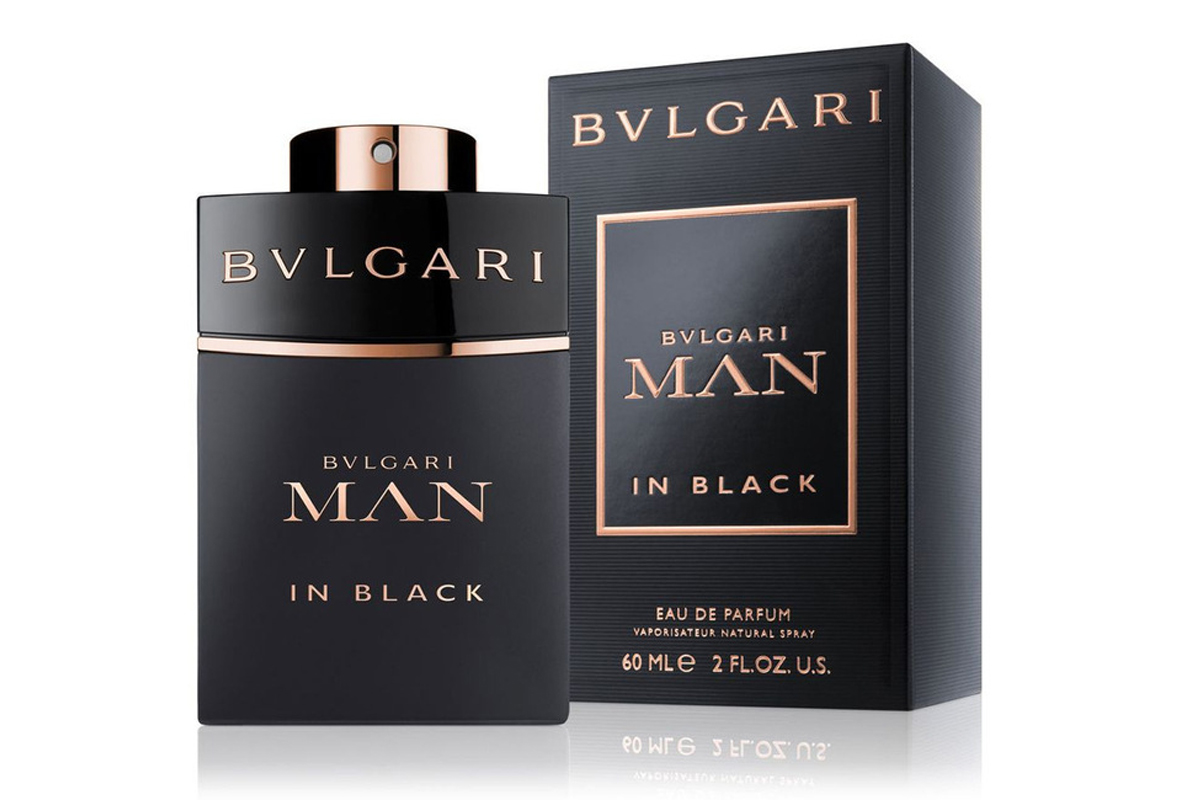 Bulgari Man in Black Eau de Parfum
It's masculine, sophisticated and boldly seductive. The only question is once you've sprayed your man in Bulgari Man in Black Eau de Parfum is who gets seduced first on Valentine's Day. Him or her? –AU$129-$173 / US$57
Buy it here (AU) Buy it here (US)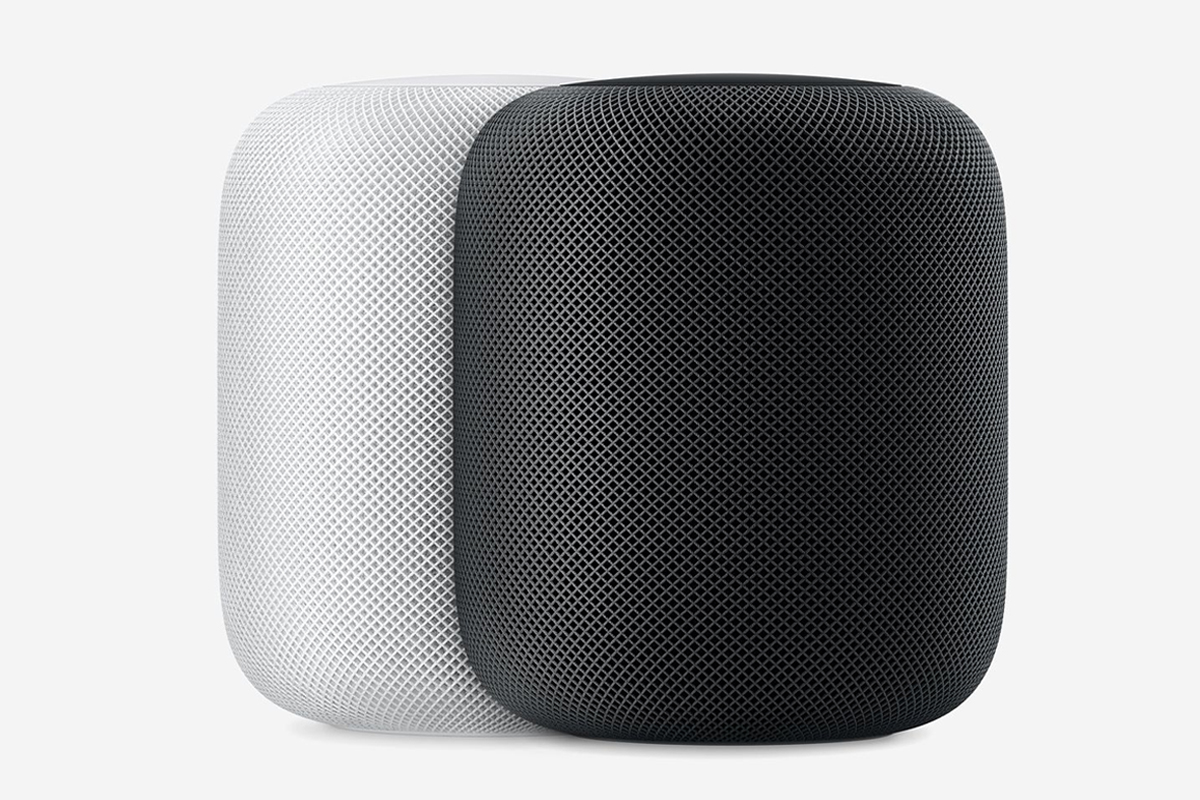 Apple HomePod
Even though we have the new Apple HomePod Mini, size does matter. For bigger sound, and more of it, the Apple HomePod is still the king of Apple Music. Powered by Siri, and with an extra sexy fabric-like finish exterior, it's by far one of the best smart speakers money can buy. –AU$469
Buy it here (AU) Buy it here (US)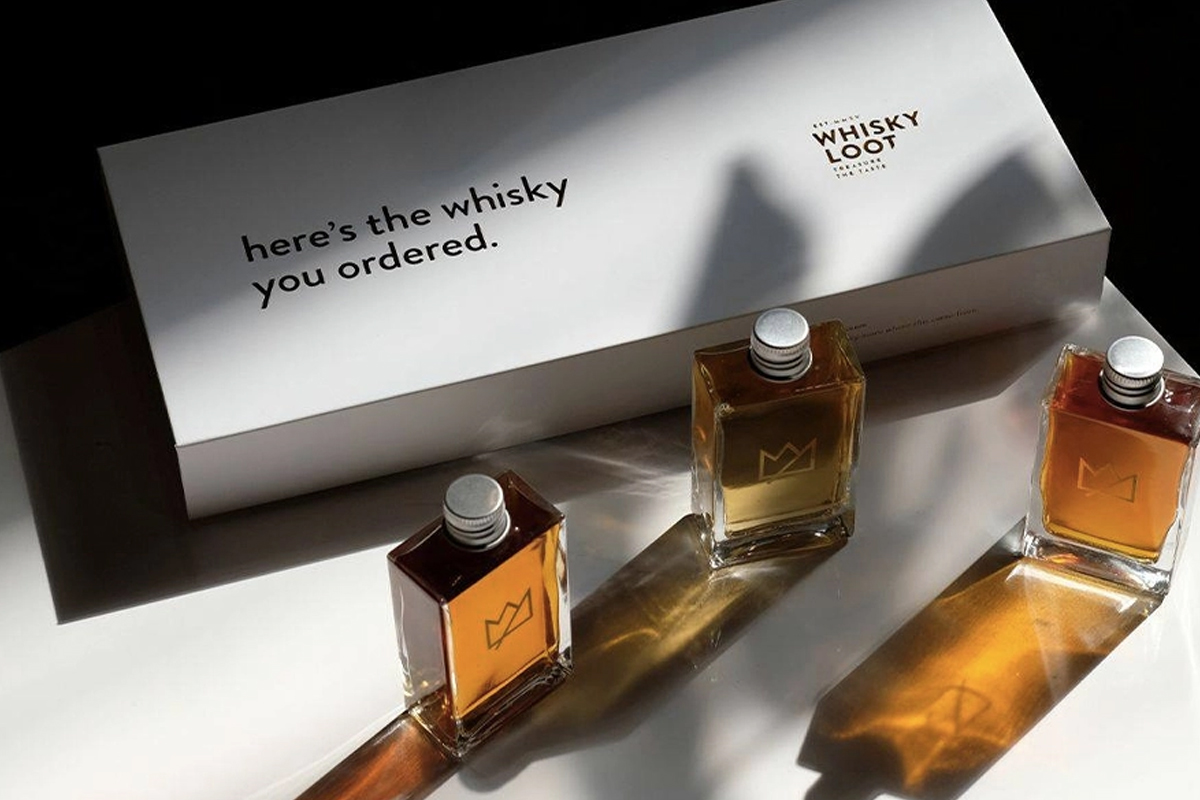 Whisky Loot Lover's Valentine's Bundle
Share the love of Whisky for Valentine's Day with the Whisky Lover's Valentine's Bundle, because the only thing better than one bottle of whisky is more bottles of whisky. Every bundle includes three Scotch Whisky tasters from its Traditionalist Tasting Pack and 3 Australian Whisky Tasters from the Australian Tasting Pack. –AU$129