Well, that was one hell of a night! As we broke out the paracetamol and those members of our team who were brave enough to face a new working week trickled back into the office on Monday, it was impossible not to look back on Man of Many's 10th Birthday Party and wish we could do it all over again.
Marking a decade of Man of Many was always going to be an event to remember, but to have so many of our family, friends, and readers celebrate with us made it something truly special. Saying that, we couldn't have done it without the invaluable support of our amazing brand partners, Benriach Whisky, Seiko, Lamborghini, Ducati, and, of course, Penfolds, each of which helped us to ensure this was the party of the year.
With its uninterrupted views of the Sydney Opera House, Watersedge in The Rocks was the perfect location for our bash and thankfully the city we're lucky enough to call home really put on a show for our big night. Enjoying cocktails and canapés upon arrival, guests were greeted at the venue's entrance by two of the world's finest examples of automotive engineering – more on that later – before heading upstairs to for more drinks, dining, dancing, and a immersive racing simulator that saw more intense competition and white-knuckle action than the recent Australian Grand Prix.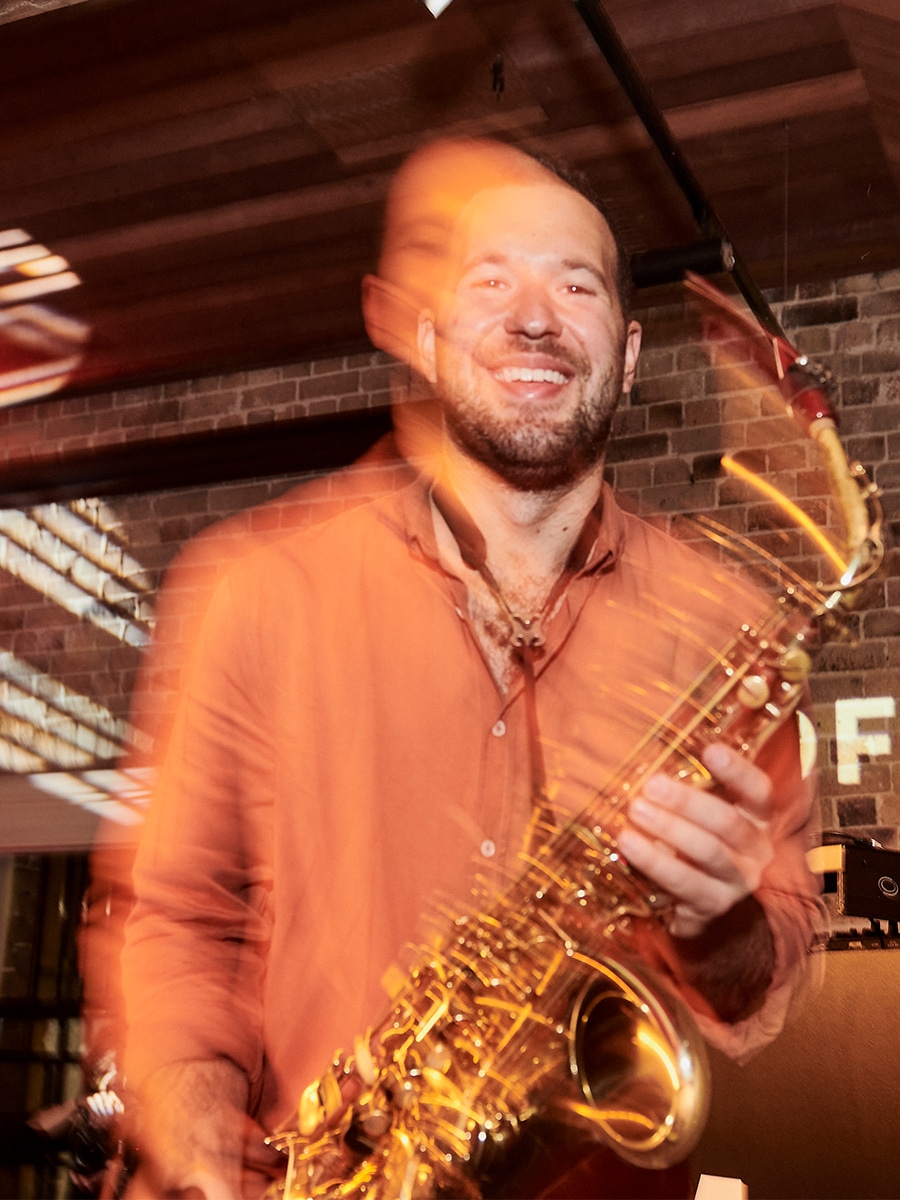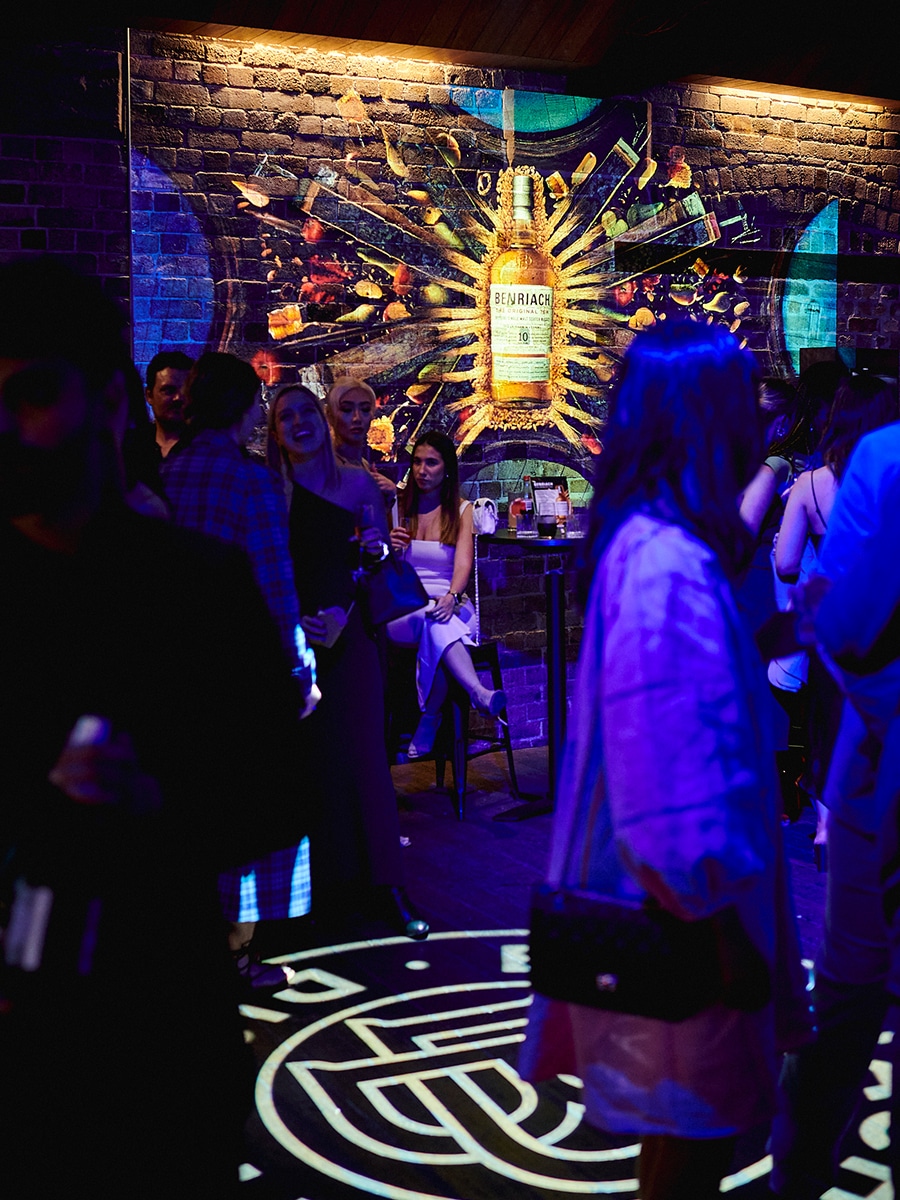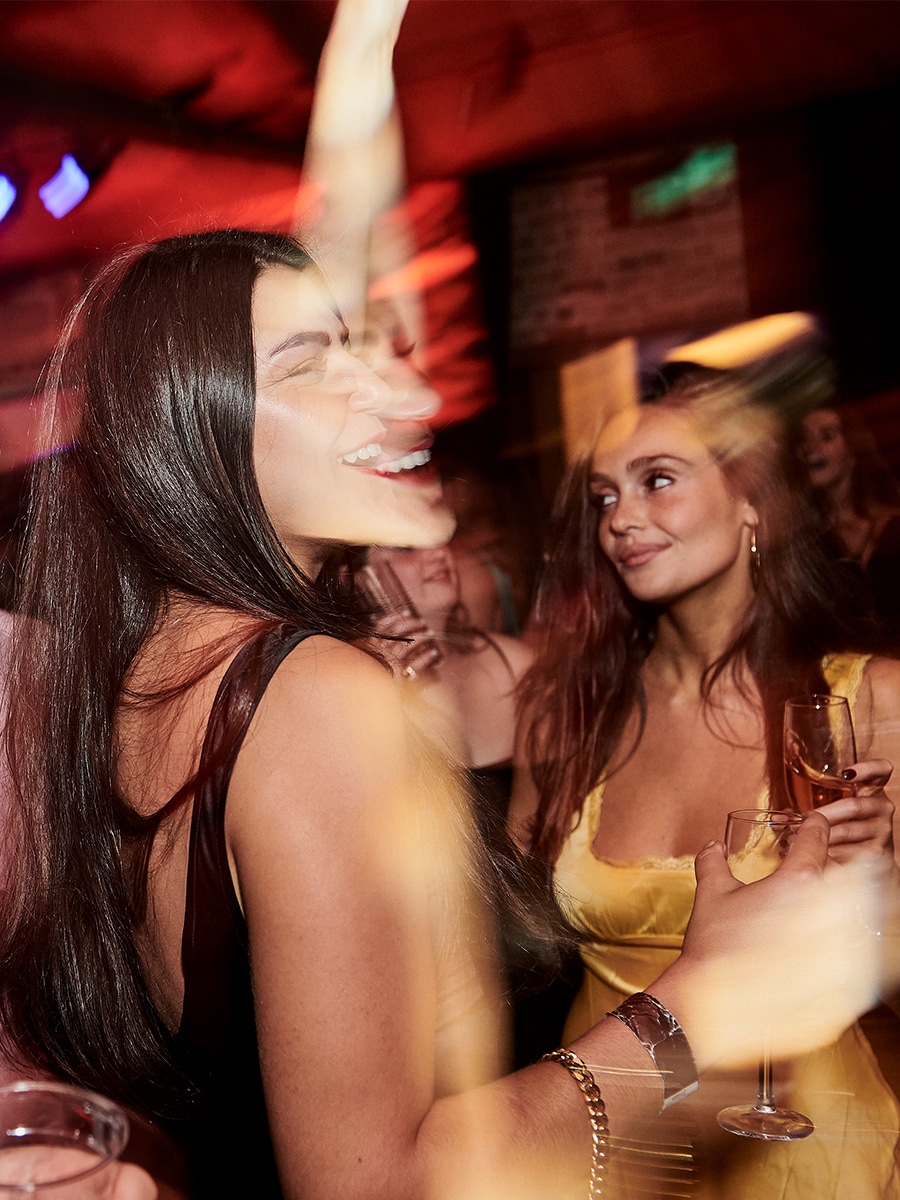 While said simulator certainly drew large crowds throughout the night, it was just one of the brand activations partygoers were treated to throughout the venue. Ranging from the dazzling to the downright delicious, each added its own special magic to the festivities. Read on to discover everything that went down at our massive birthday blowout.
View the Benriach Gallery below.
Benriach Whisky
Guests enjoyed quite the Benriach extravaganza across two luxurious activations at our birthday celebration. The first was a beautiful, custom-built Benriach Bar, which served a delicious range of whisky-based cocktails all night, really highlighting the spirit's remarkable and often underestimated versatility. While the second was an intimate whisky lounge, from which the distillery's passionate experts hosted guided tastings of Benriach's incredible range of single malt showstoppers.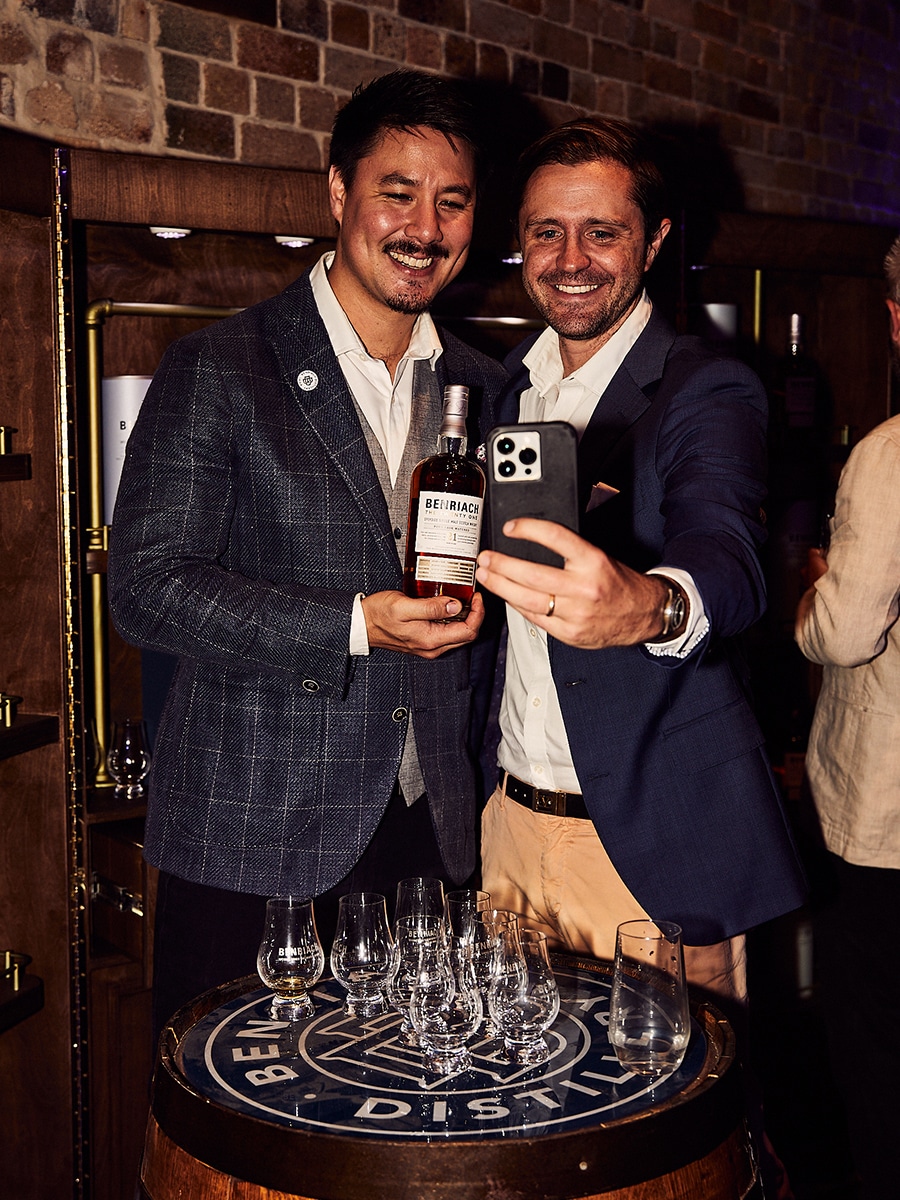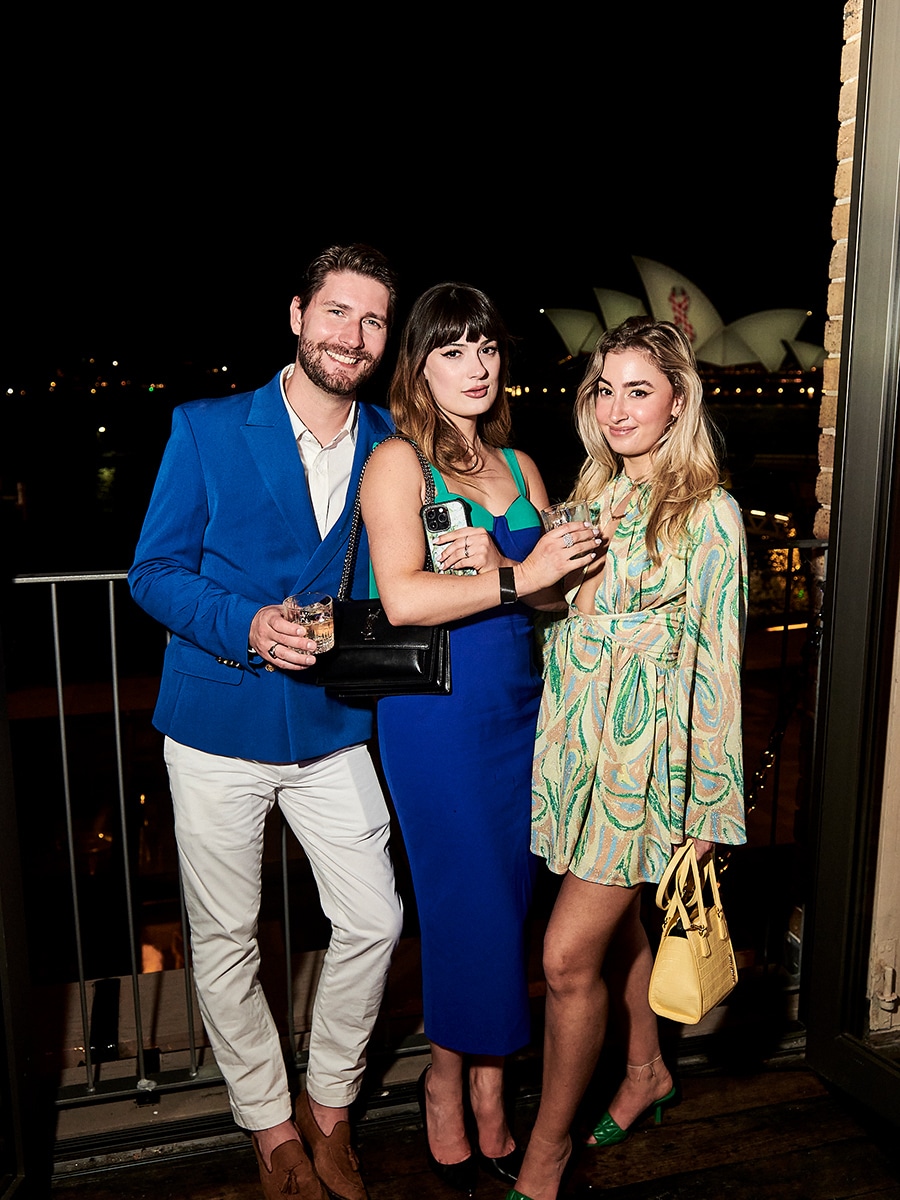 From the smooth, multilayered Original Ten and the aromatic yet creamy Smoky Twelve to the elegant honeyed smoke of the Twenty One, the whisky deliciousness did not stop flowing all night. Plus, in a fun final touch, those feeling game enough could take up the opportunity to sample some of the world's finest drams via a Benriach-branded ice luge.
View the Seiko Gallery below.
Seiko
One of the biggest highlights of a night overflowing with them was the race to win a limited edition Seiko SRPJ95 watch. After a mysterious clock countdown had slowly ramped anticipation up to a fever pitch, the curtain masking Seiko's multi-faceted installation parted revealing a glamorously appointed room. Guests were greeted by a Seiko Presage Cocktail Time station that kept the drinks flowing at one end of the room, while competition ran high at the other as attendees lined up for Seiko's racing simulator, hoping to set a lap time that might secure the highly prized SRPJ95. Offering a realistic take on Bathurst's iconic Mount Panorama track, the simulator saw fierce competition as guests battled it out to climb to the top of the leaderboard, but ultimately just one lucky guest walked away victorious!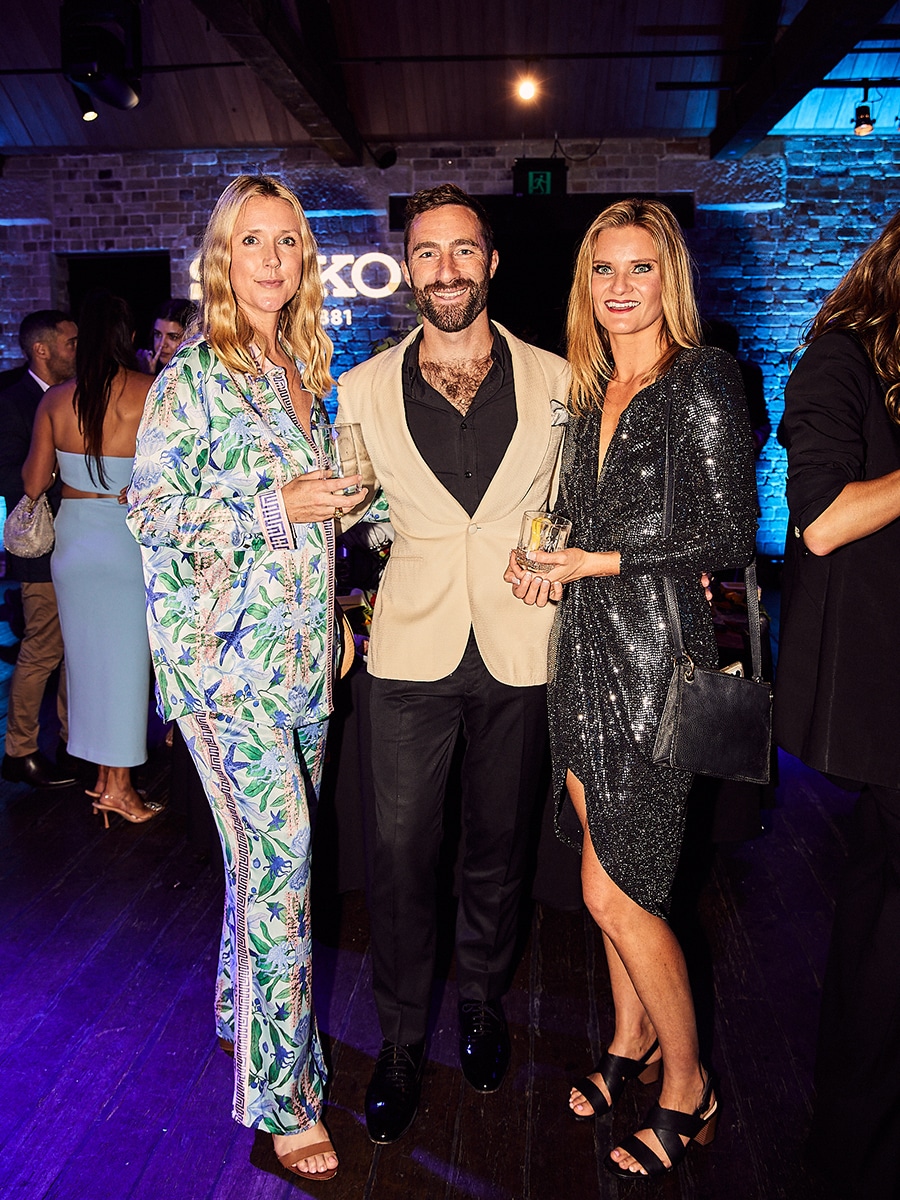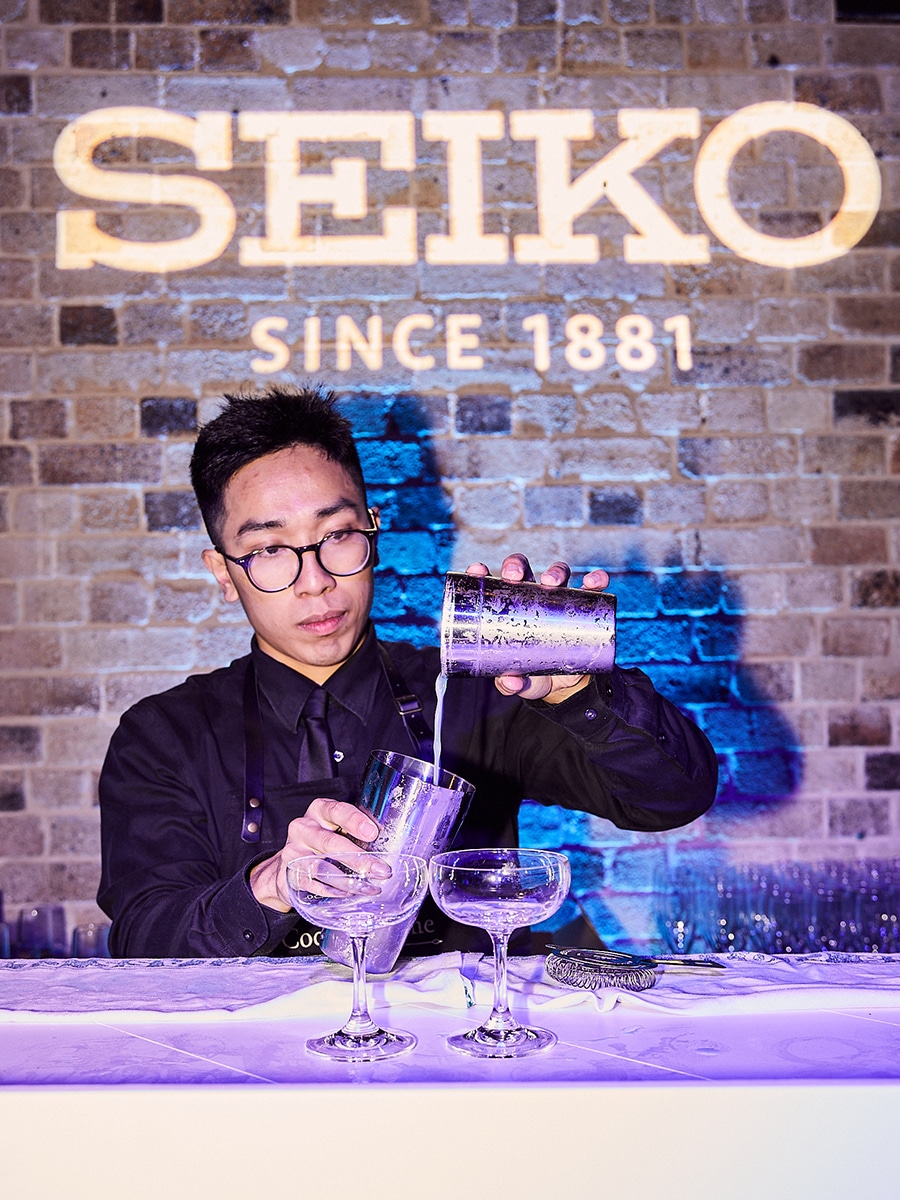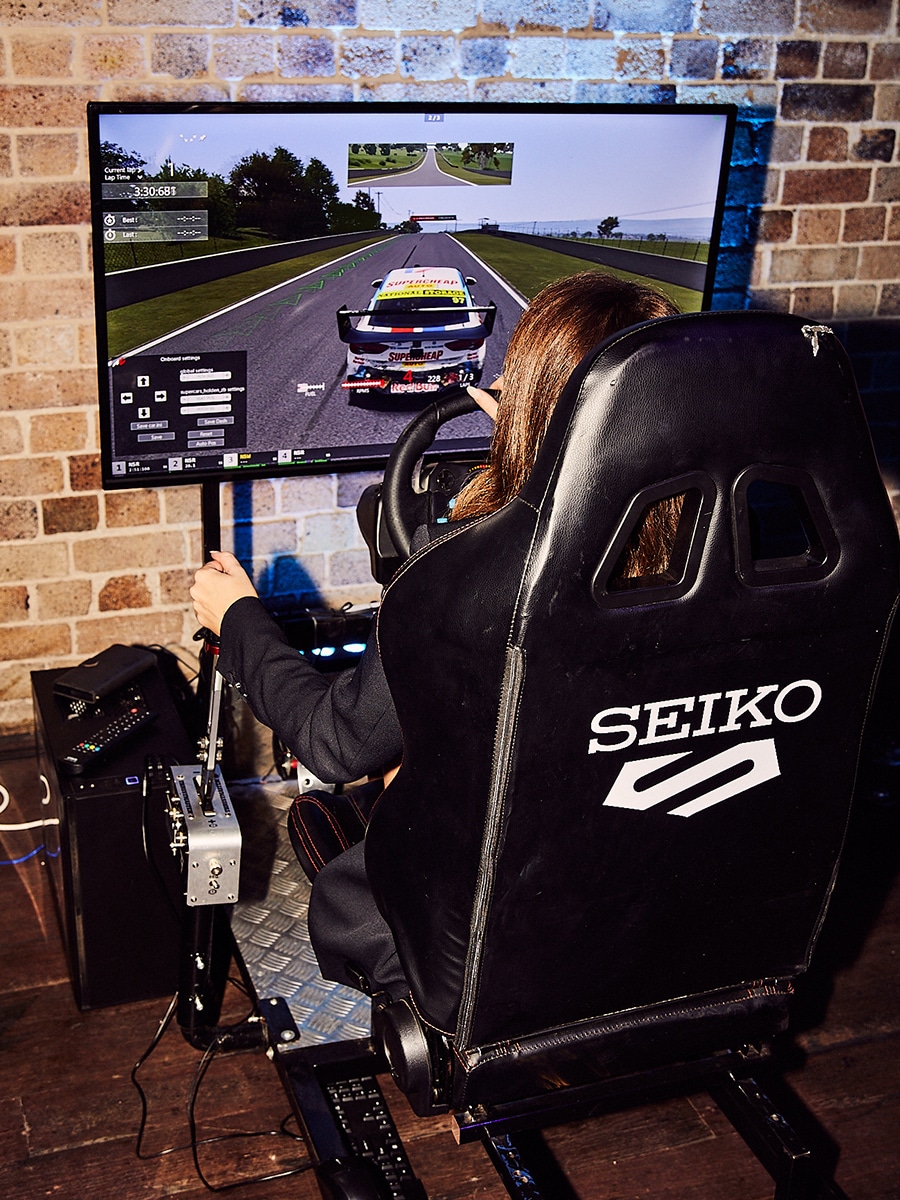 As if that wasn't enough, Seiko also brought along ice-sculpting maestro Kenji Ogawa, who crafted not one but two stunning ice sculptures. The first of these featured a snow theme inspired by the Hotaka mountains that surround Seiko's studio, while the second was an immaculate recreation of the Seiko logo, perfectly echoing the remarkable skill that goes into every Seiko timepiece.
View the Penfolds Gallery below.
Penfolds
Not only did Australia's pre-eminent winemaker keep our guests' glasses topped up with the outstanding Champagne Brut Rosé – an absolutely delightful drop crafted in collaboration with Champagne House Thiénot – but fans of fresh oysters wouldn't have wanted to venture far from the Penfolds booth due to a seemingly inexhaustible supply of those delightful saltwater delicacies.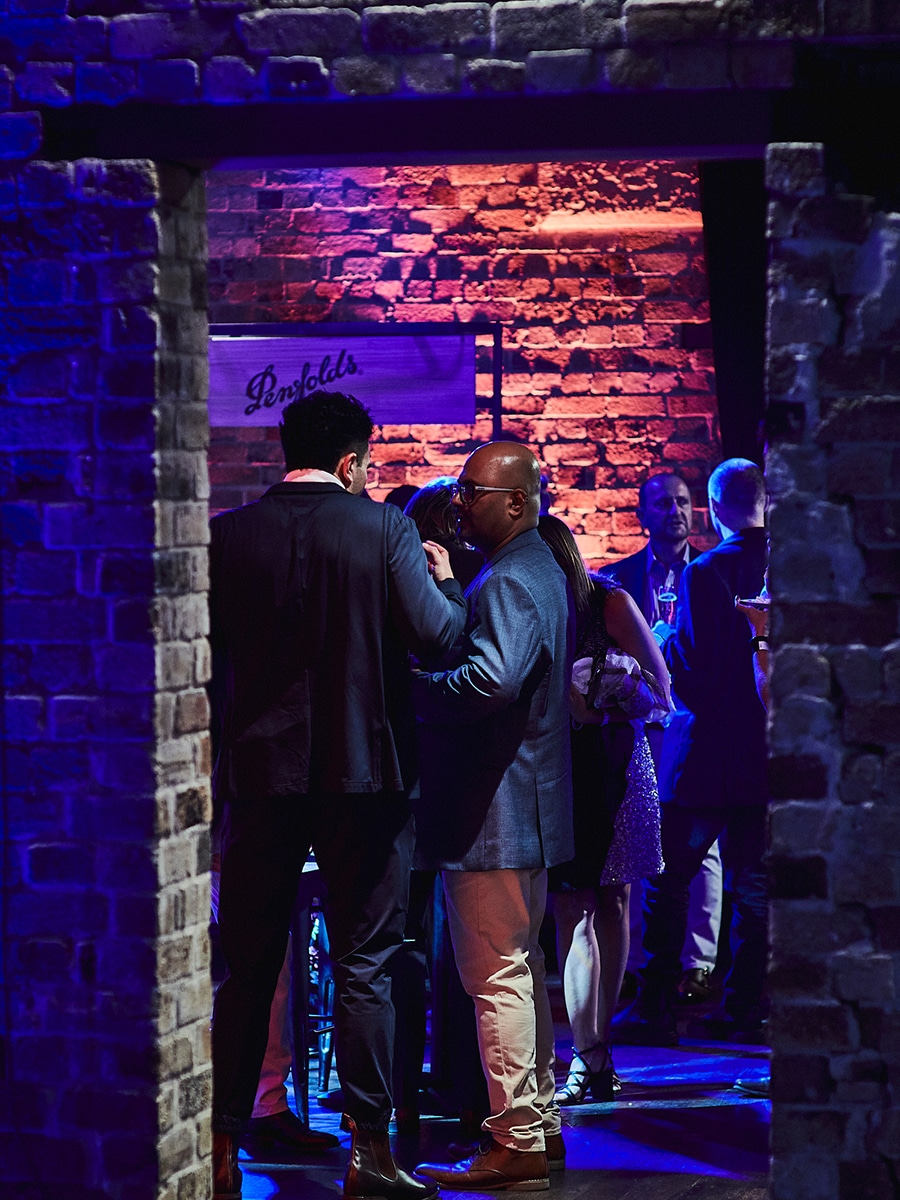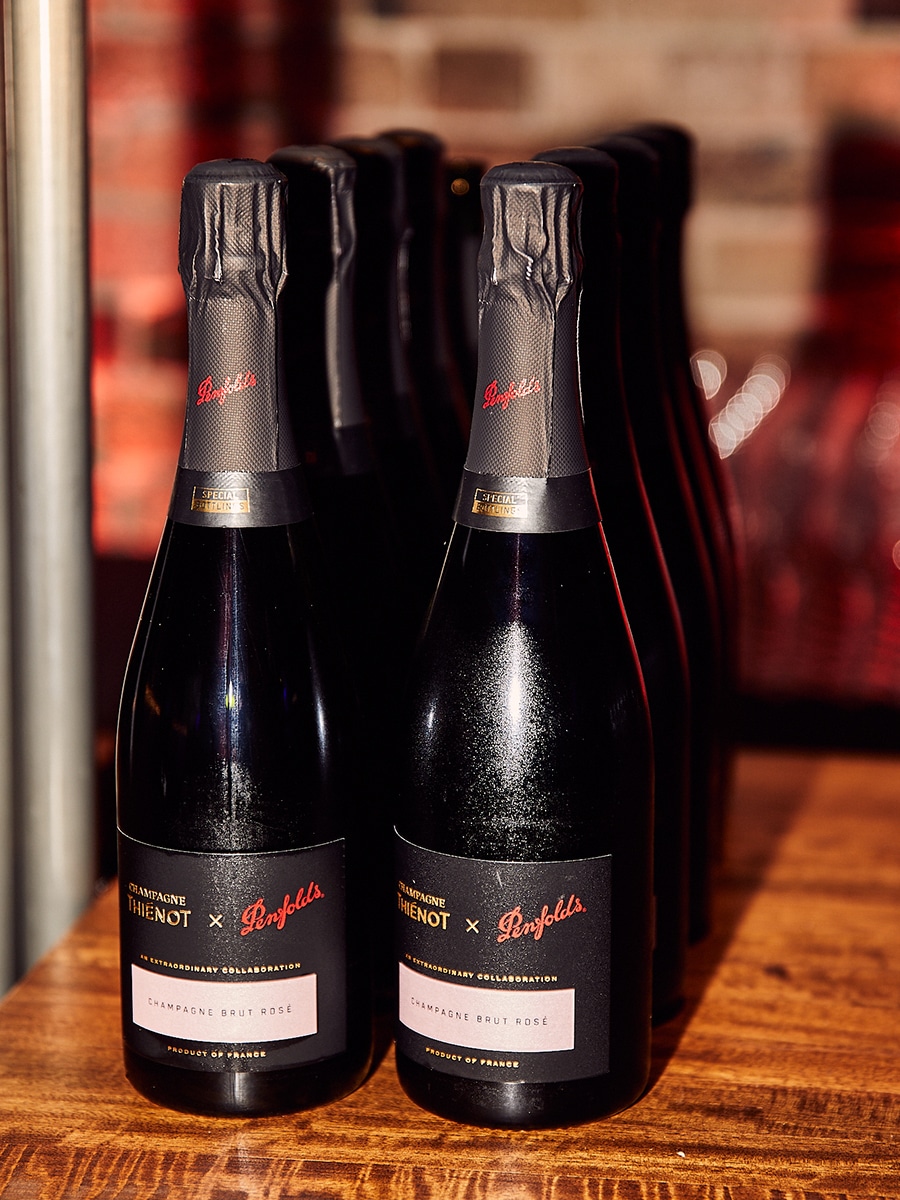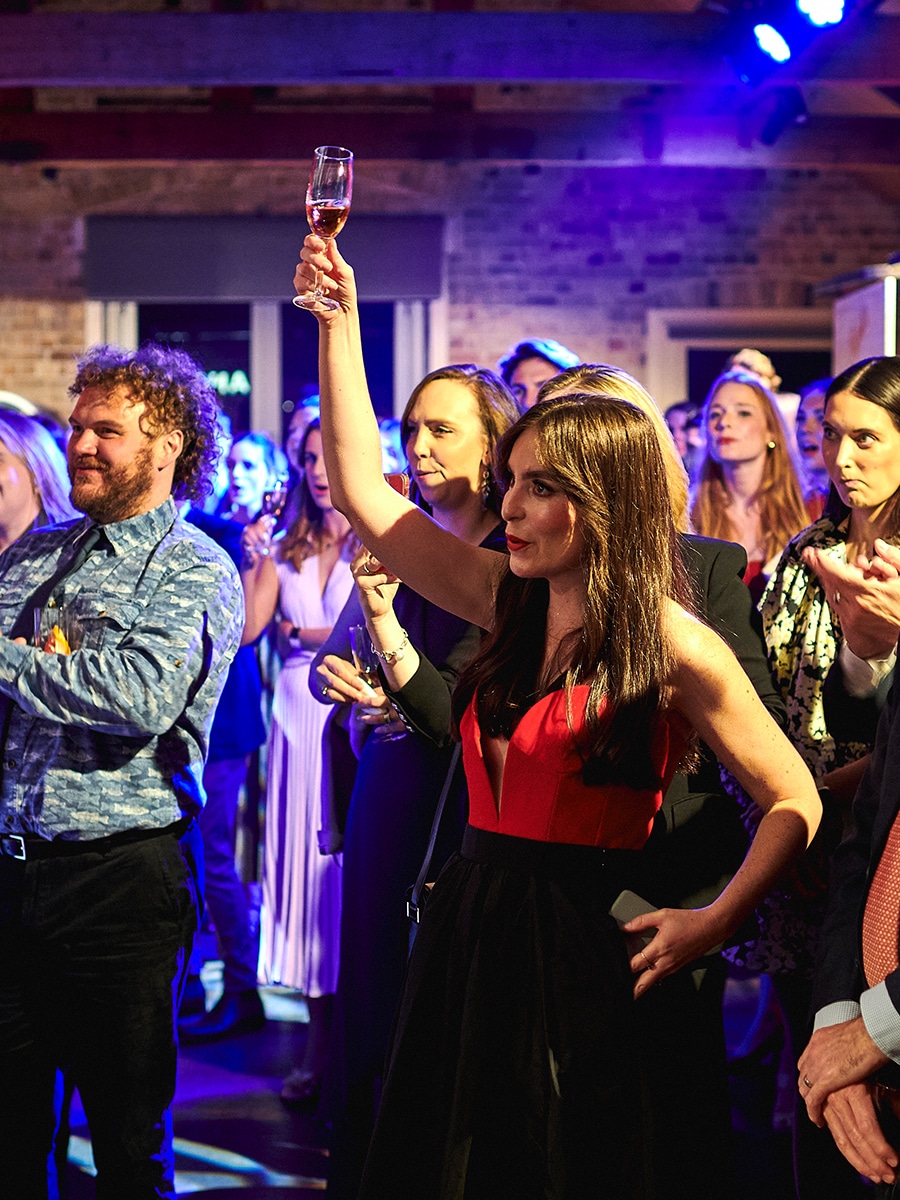 Through the classic combination of champagne and oysters, Penfolds delivered an unforgettable touch of luxury to the Man of Many 10th birthday that was like the cherry atop an already mouth-watering cake.
View the Lamborghini Gallery below.
Lamborghini
While we like to think we have a pretty clear perception of what the word "Lamborghini" means, every time we see one in the flesh we're blown away all over again by just how spectacular each vehicle sporting the bull on its badge really is. As a result, we couldn't think of a better example of the pinnacle of motoring to have greet our guests upon arrival at Man of Many's 10th birthday.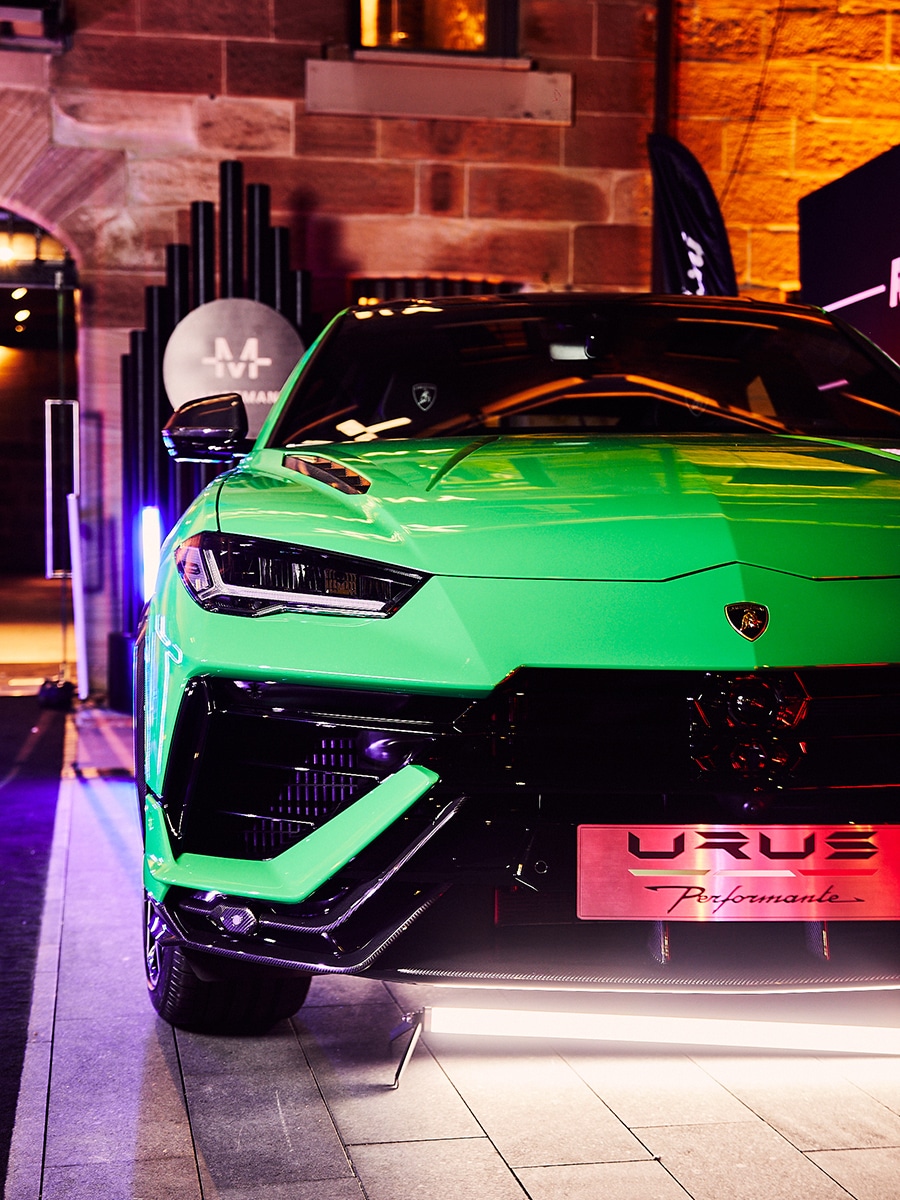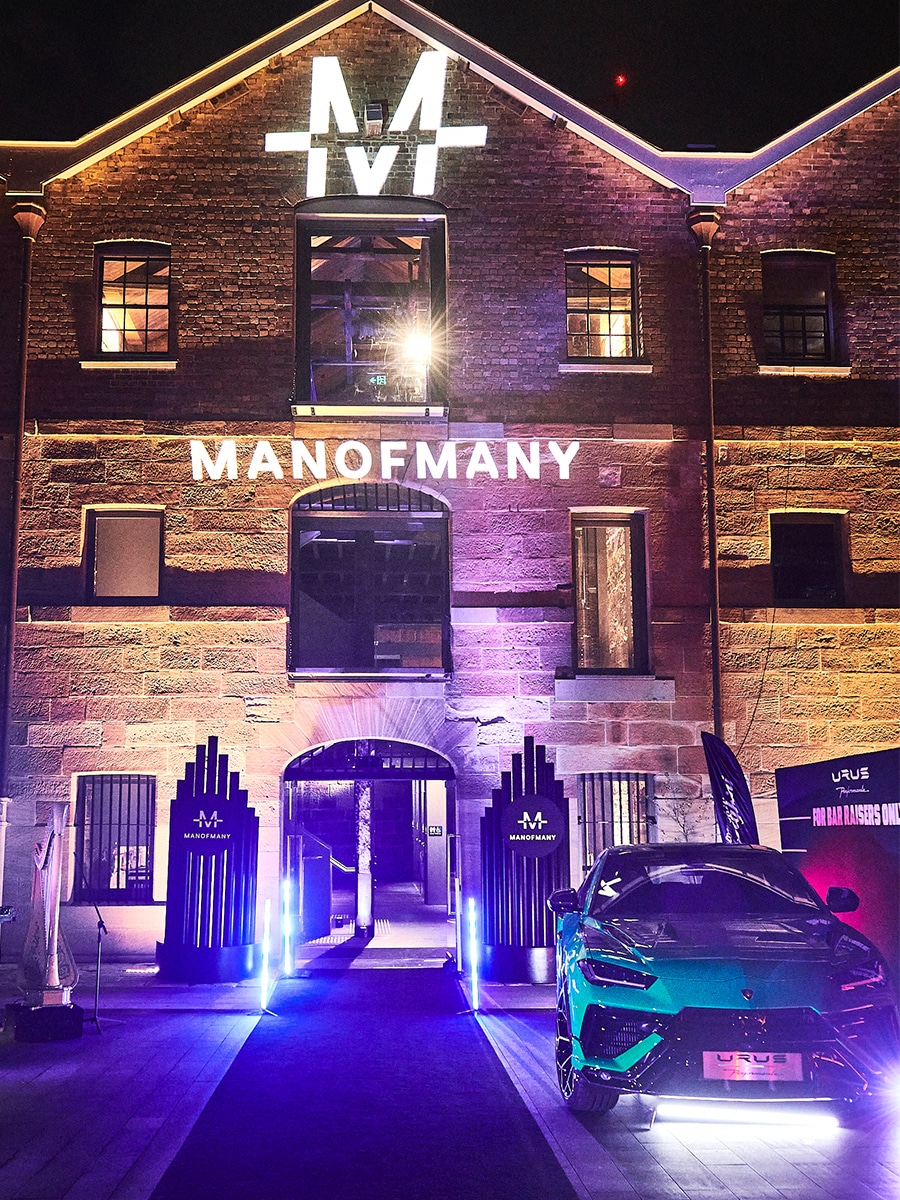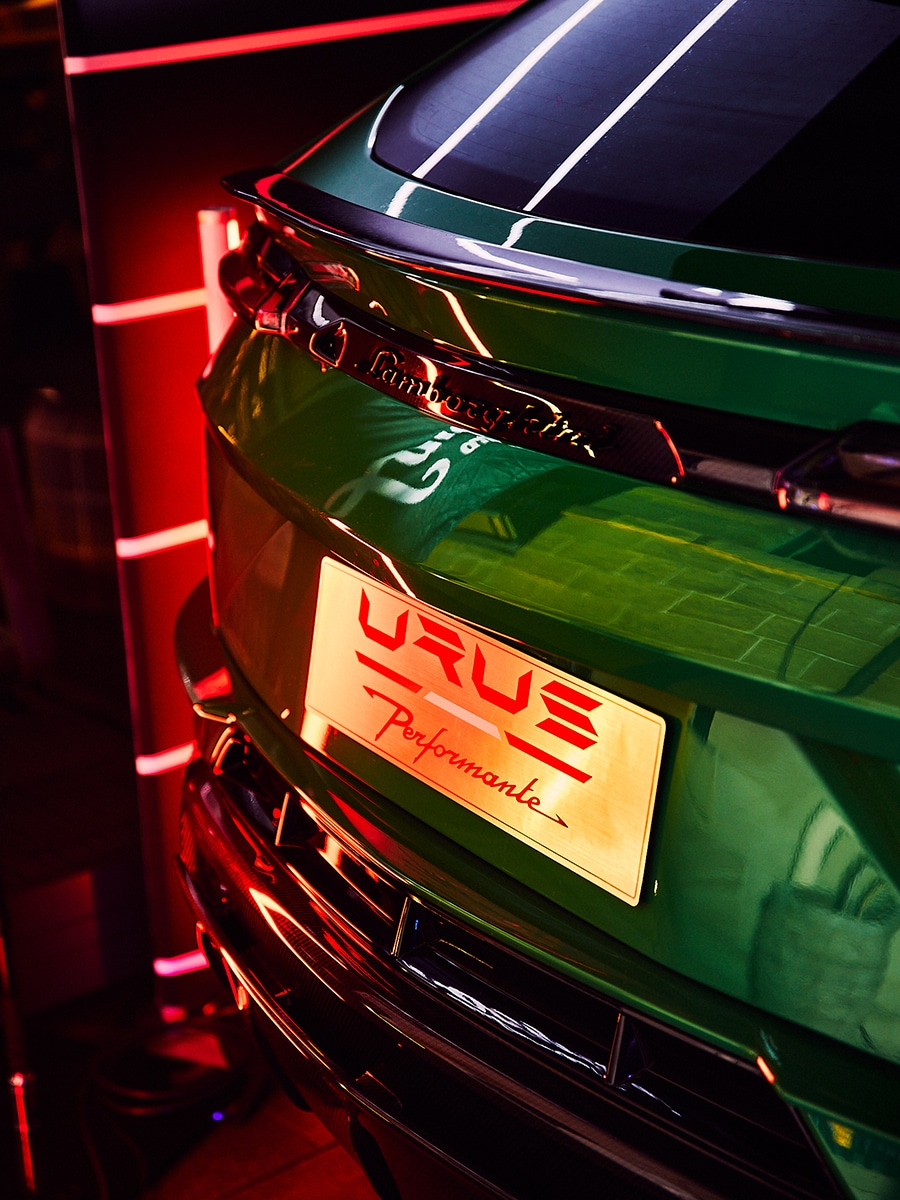 While the masterful Italian automaker has only recently moved into the world of SUVs, the Lamborghini Urus that adorned the entrance to our celebration is a Lambo to its very bones, combining the soul of a super sports car and the functionality of an SUV seamlessly. In fact, the Urus proved so popular that had guests not been ushered inside many may well have happily spent the entire night having their photos taken with it. We can't say we blame them.
View the Ducati Gallery below.
Ducati
Moving from four wheels to two, Ducati's new Diavel V4 kept the Urus in good company at the party's entrance and had all the motorcycle fans found within both the Man of Many team and our guest list thinking about skipping the party altogether and taking the two-wheeled marvel for a spin around Circular Quay.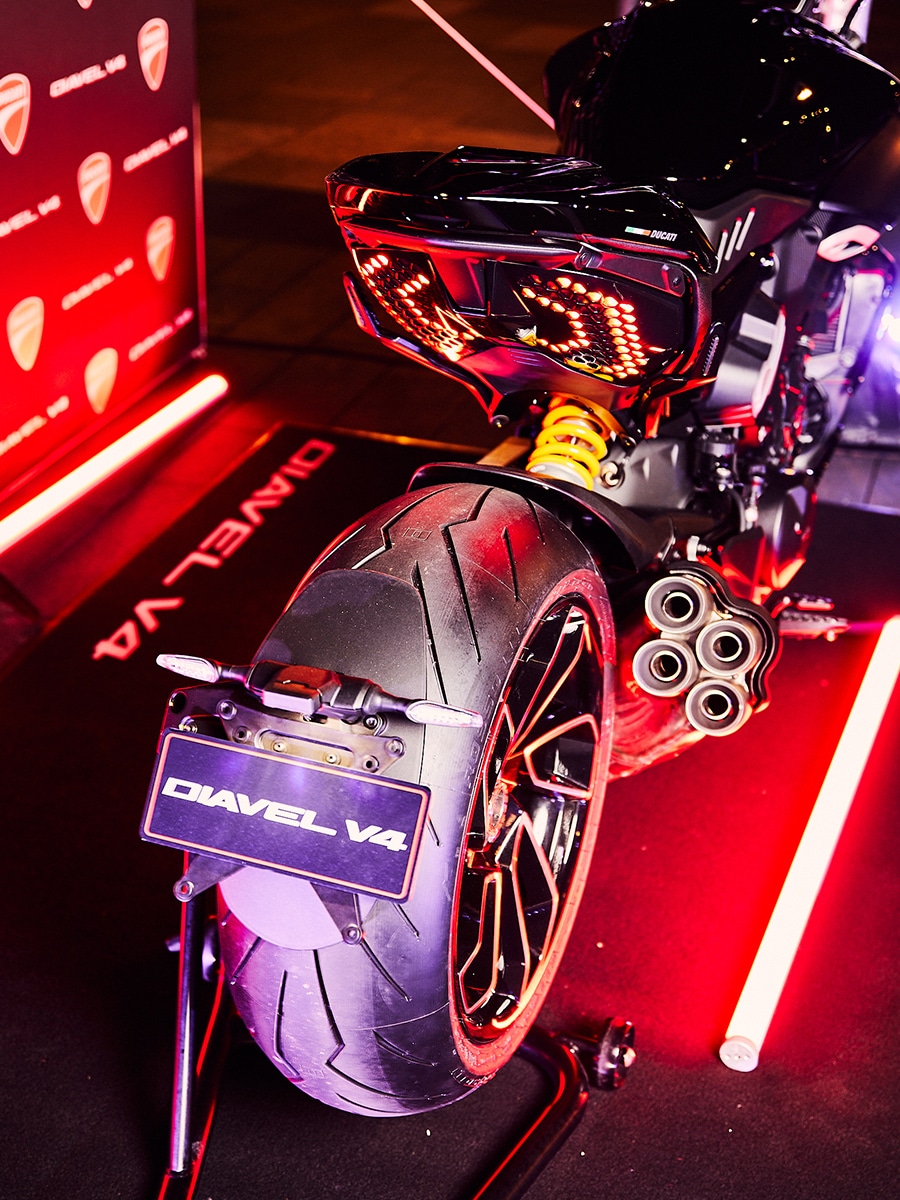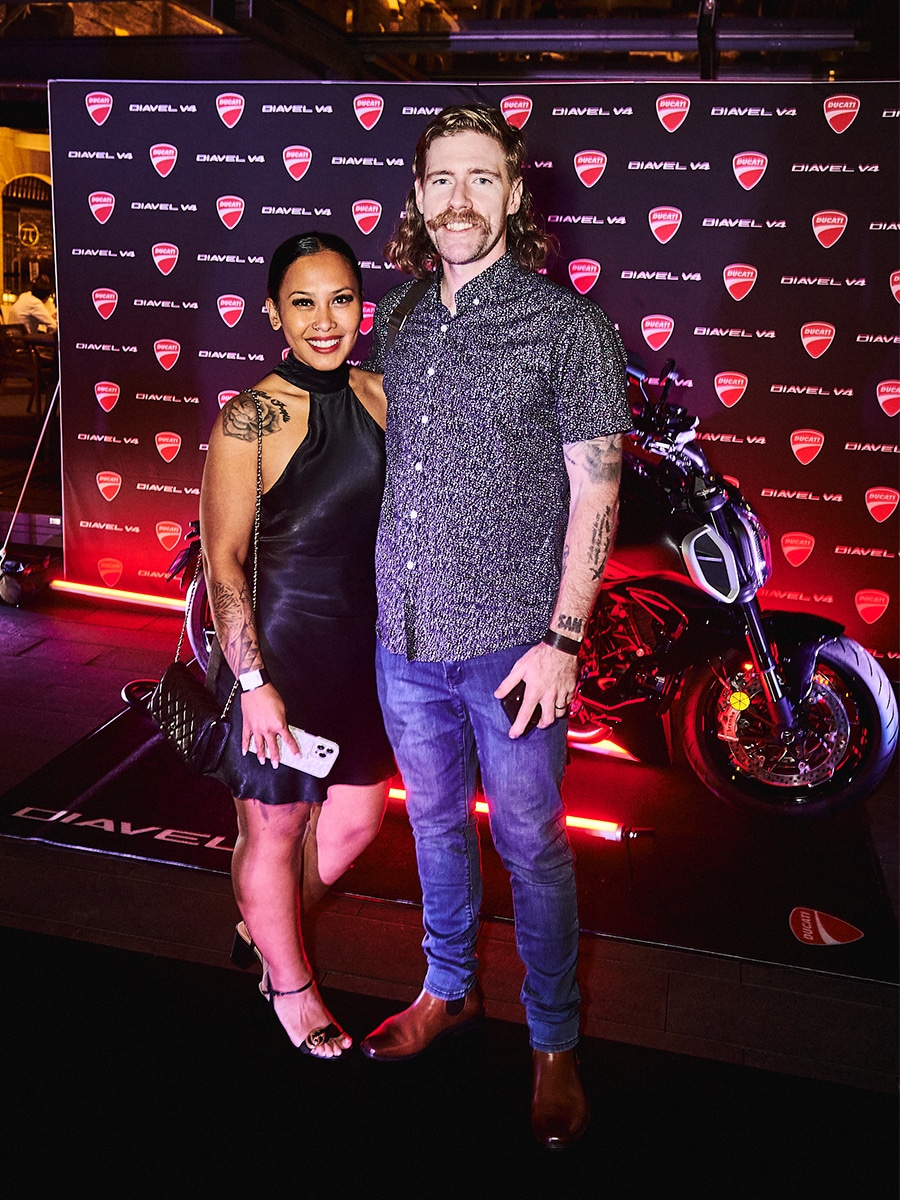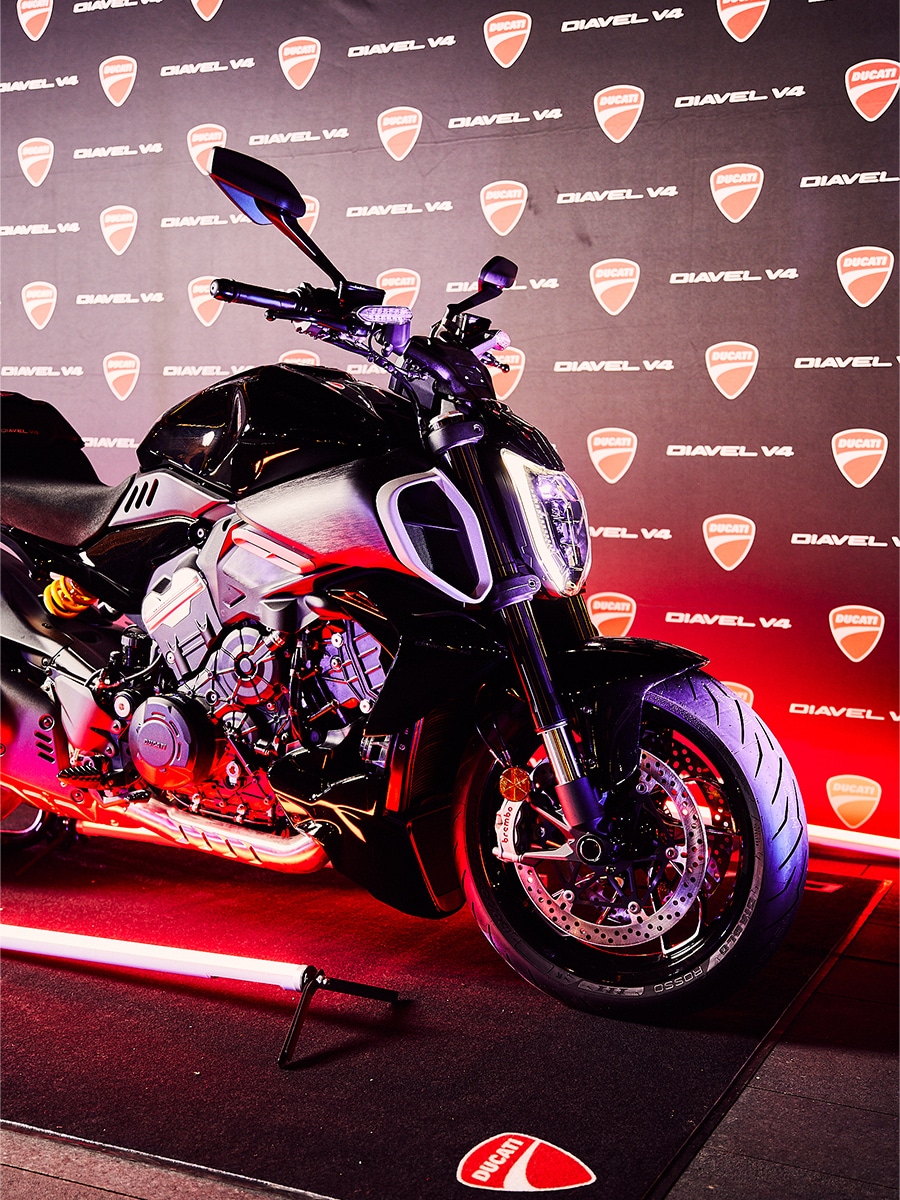 Somehow managing to be muscular, sporty, exaggerated and elegant all at once, the Diavel V4 is a remarkable piece of work that gets the heart racing at the very thought of riding it.
The Finest Food
Drinks weren't the only thing in generous supply, as a range of delicious food options were on offer throughout the evening. These included delicious flame-fired pasta wheels, Penfolds' copious supply of oysters, an immense charcuterie station located in the centre of the Seiko room, as well as an incredible mix of delicious canapés that remained in constant circulation.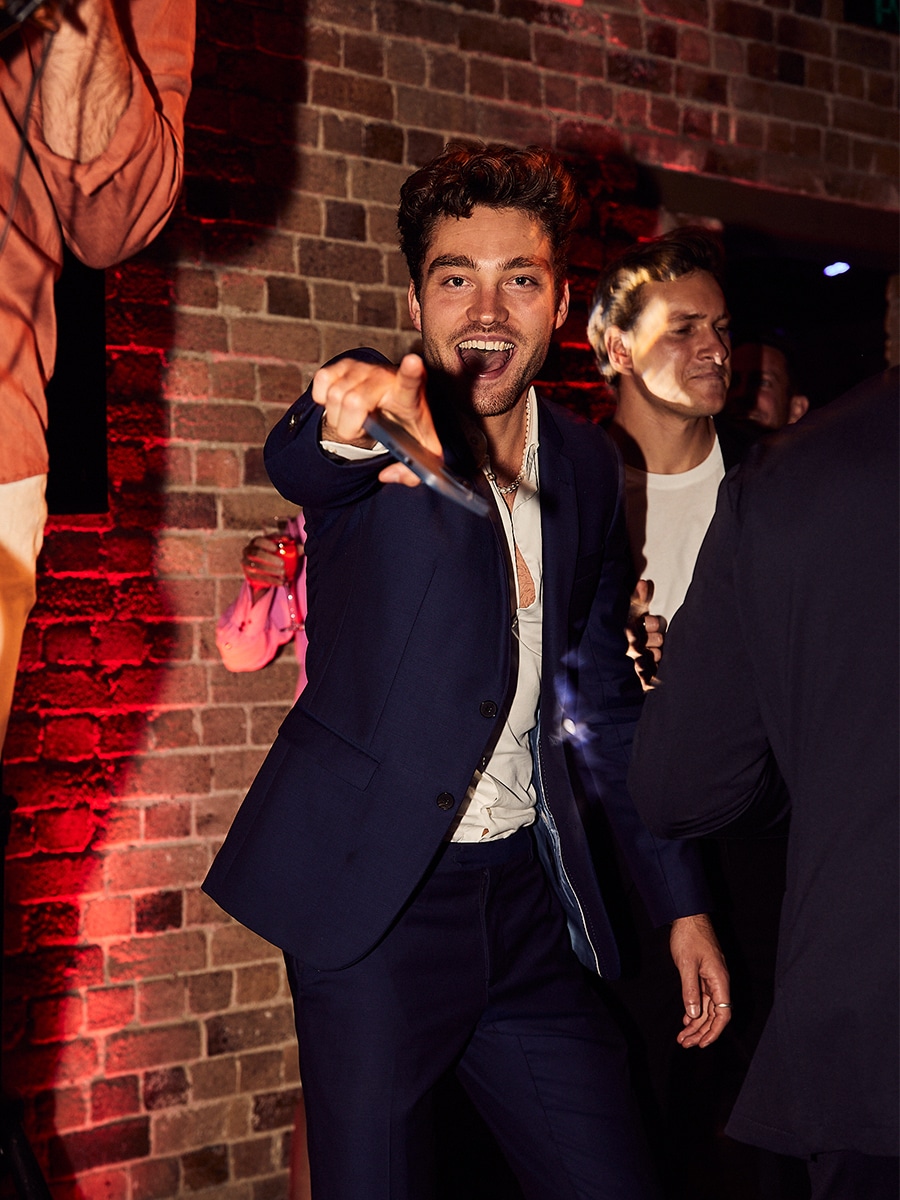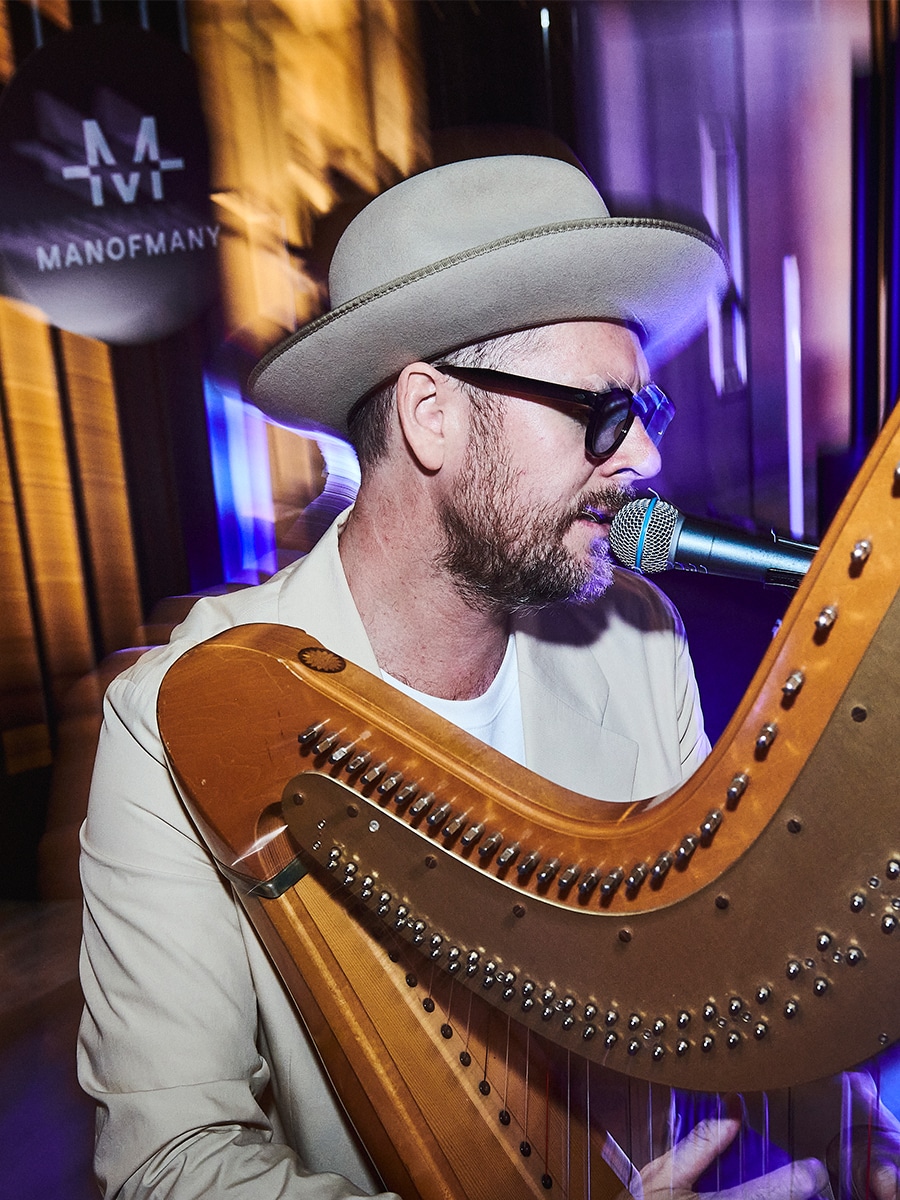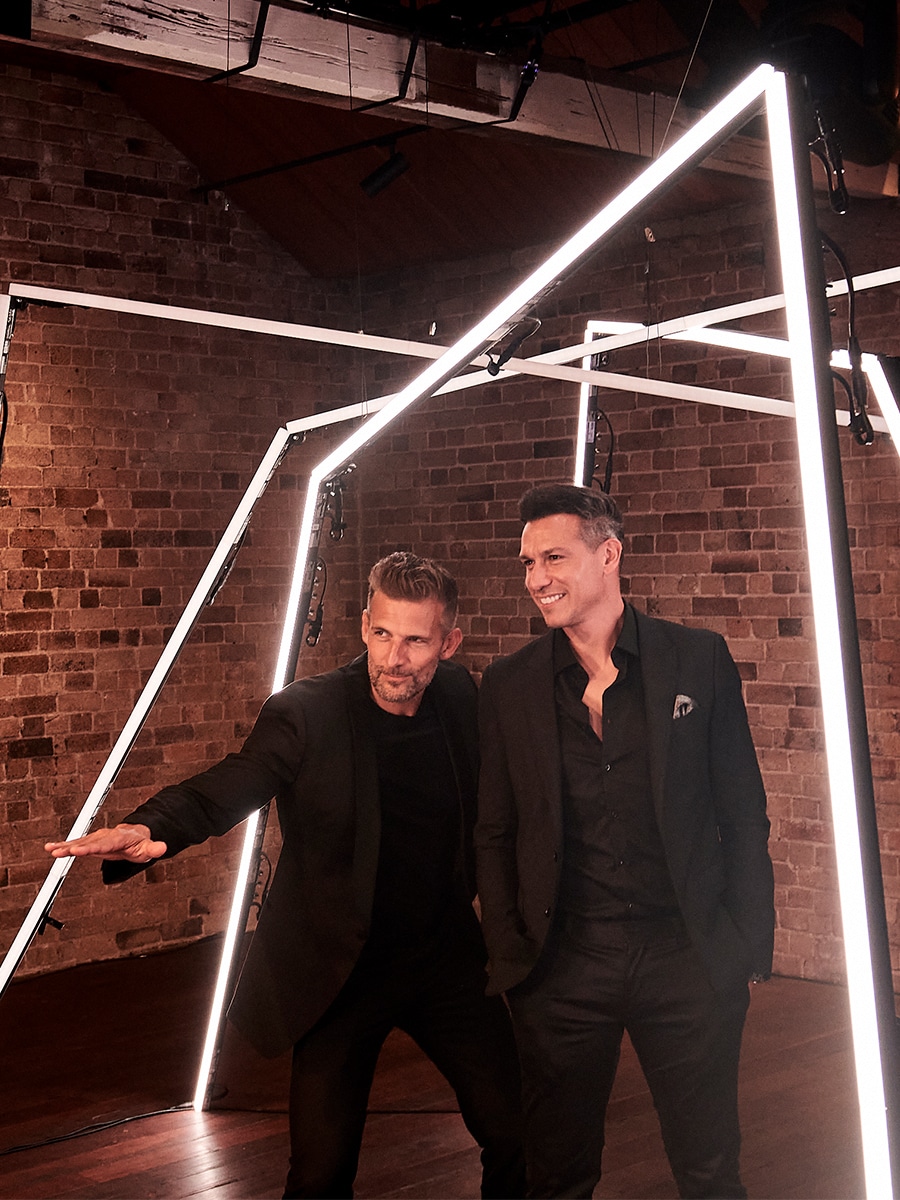 Let Us Entertain You
A range of performers and installations kept guests thoroughly entertained as the night progressed, including harpist Jake Meadows serenading new arrivals at the venue's entrance, legendary DJ and saxophonist Sam Weiss, who had the dance floor jam-packed with his incredible one-man show, and the Man of Many custom-made phone booth, which quickly became selfie central. 
VIPs Only
The Man of Many 10th birthday party's highly exclusive guest list featured a selection of VIP readers, friends of Man of Many, as well as sporting stars, actors, and influencers. These guests included Andrew Redmayne, Lincoln Younes, Tim Robards, Richard Reid, Marvin Osifo, Jimmy Niggles, Harrison Kennedy, Fayssal Bazzi, Matthew Neville, Miss Double Bay, Trent Grubel, and more!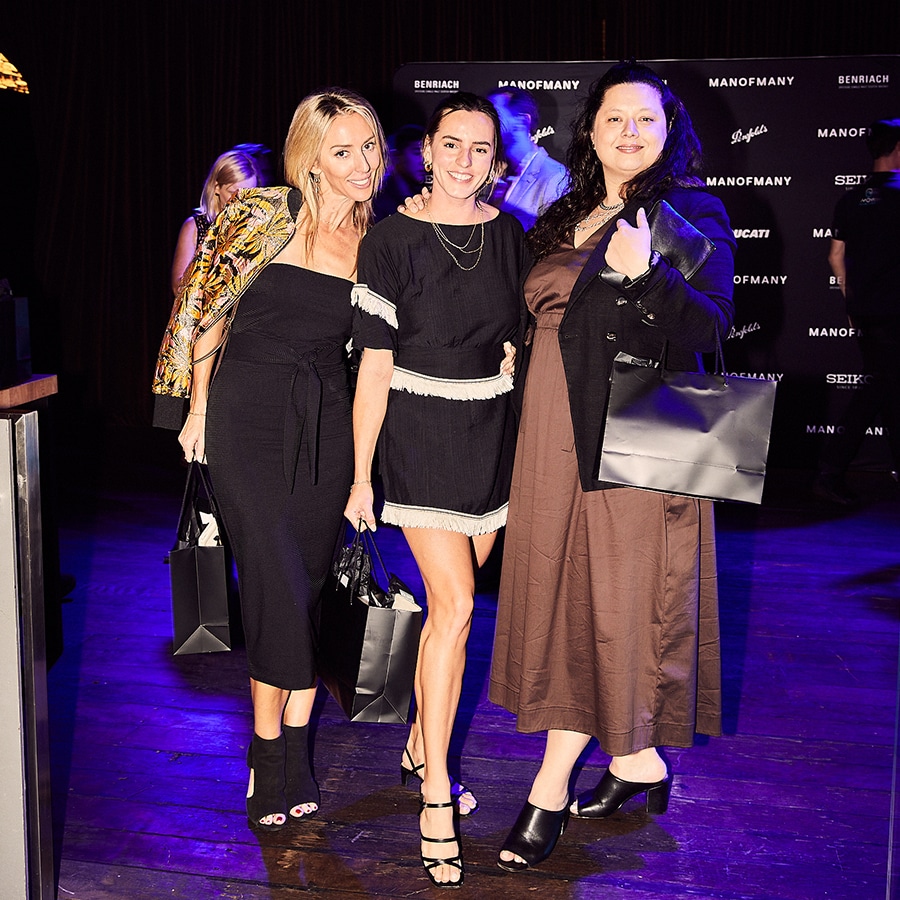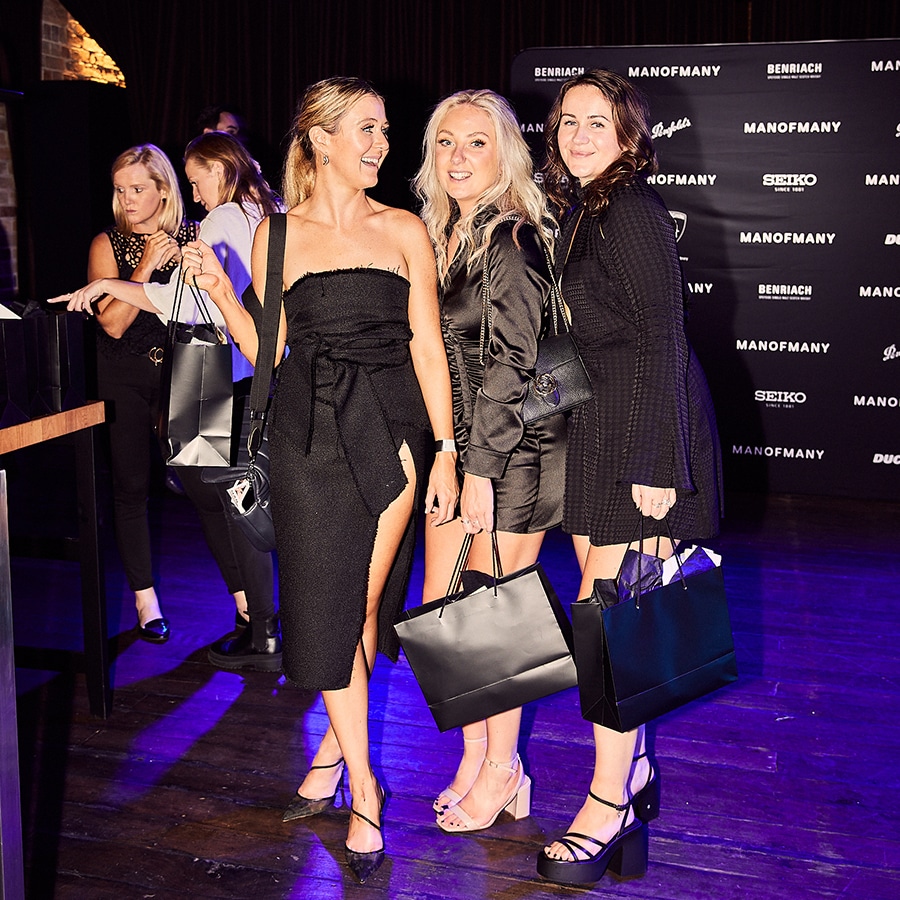 No One Leaves Empty Handed
As a finishing touch, each guest walked away with an amazing gift bag boasting more than $350 worth of goodies. We'd like to thank the following brands for their generous contribution and for helping to ensure guests left with smiles on their faces:
White Glo, Cold Batch Co, Waves of Wellness, Arepa, Schumi, Step One Underwear, Dr. Le Winn, Cancer Council Shop, Benriach, Voost, Filorga, Givenchy, Issey Miyake, Brutal Truth, Local Supply, Vacay Swim, Hismile & Alc-Eze
Thank You from the Man of Many Team
Once again, we'd like to thank everyone who attended Man of Many's 10th birthday party, along with everyone who's supported us over our first decade. While it's been an incredibly fun and eventful ride, we can't help feeling we've only just begun. Here's to the next 10 years!