26 Best Craft Breweries in Melbourne
If you're looking for a craft brewery, Melbourne isn't a bad place to start. It's got plenty of them, the only problem is sorting out the goodies from the baddies. Well, you're in luck because we've conveniently done that for you. There's something exciting and special about drinking something someone lovingly made all in one place. Plus, it's fresher than anything you can get at a liquor store and you're supporting your local businesses all at the same time.
These are all venues for people who loooove beer, just like you do, which is why you're reading this and not working like you should be. So instead of going to your usual local for your next round of drinks, go for something different and make one of these your new locals for a tasty drop to tickle your taste buds. Take a look at the best craft breweries to pull a pint in Melbourne.
---
You may also like:
Guide to Australia's Best Distilleries
Science Declares: Craft Beer Healthier Than Red Wine
BEERMKR Craft Beer Brewing Machine is for Anyone
---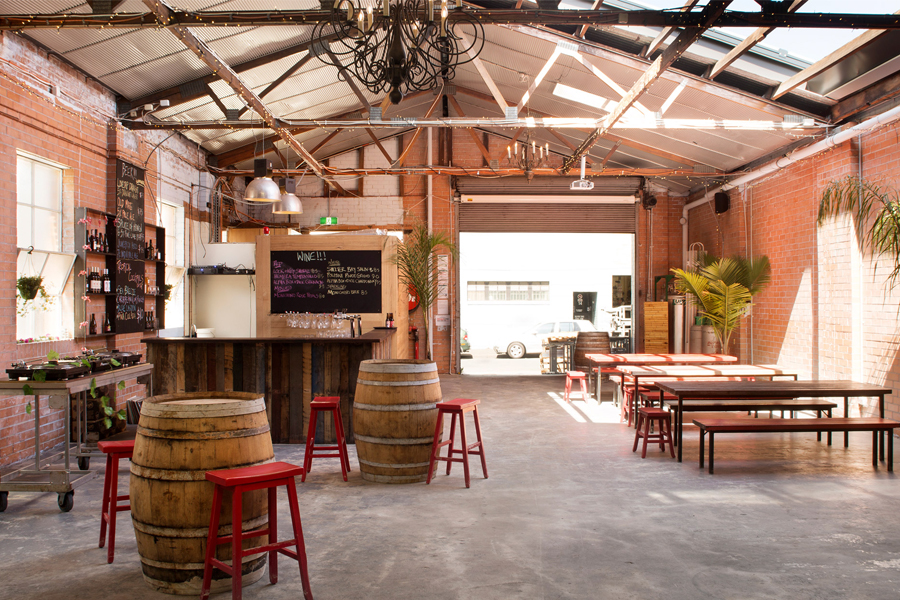 Moon Dog Craft Brewery
Moon Dog Craft Brewery based in Abbotsford is just outside the Melbourne CBD and offers a whole variety of different craft beers on tap.  It's a laid back tropical paradise for lovers of summer, good beer and good tunes. 10 taps to choose from including seasonal beers and single kegs, there's something for everyone to enjoy, even wine, ciders and cocktails.
17 Duke Street, Abbotsford VIC 3207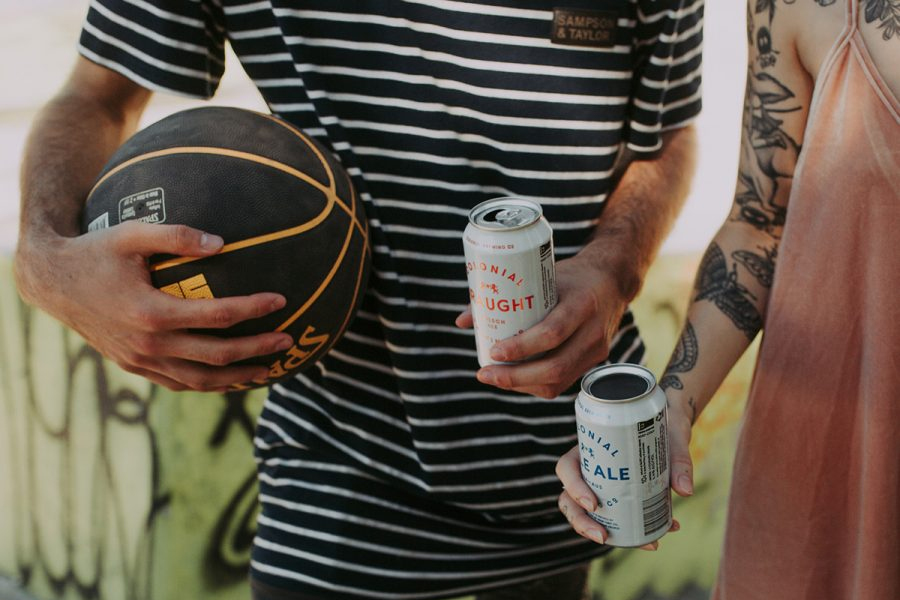 Colonial Brewing Co
Colonial Brewing Co is serving up plenty of good beer for good times as an afternoon drink or a night out. Pull up a seat at the bar and try some of their tasty concoctions. Their light and drinkable style beer is what makes them one of the best craft breweries Melbourne has to offer. They have a whole range of IPAs, ciders, draught, dark pale and more all served in tinnies of course. Food trucks are ushered in so you can choose what to eat while you're cracking open a tinnie.
89 Bertie Street, Port Melbourne VIC 3207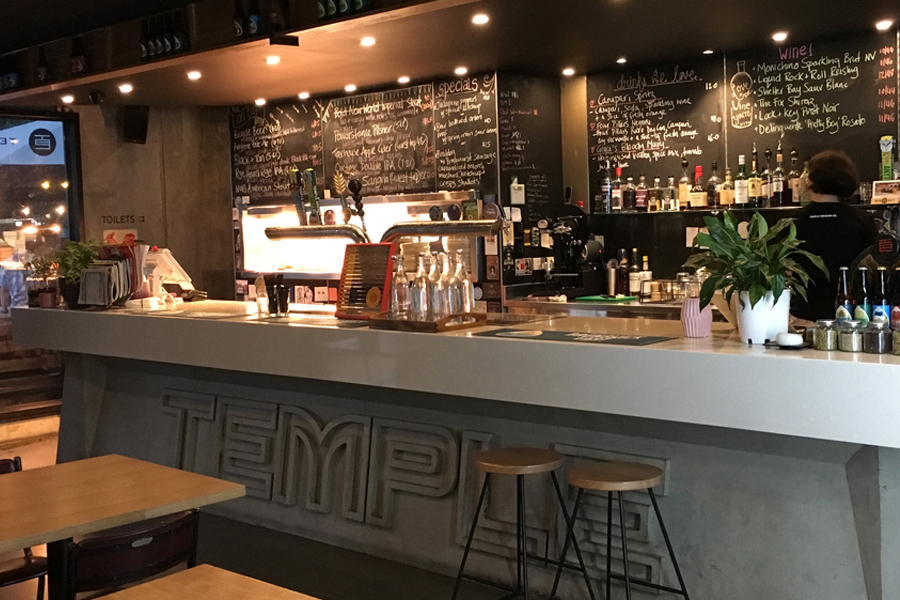 Temple Brewing Company
In the heart of Brunswick East, local brewery Temple Brewing Company is making something special. The range includes pale ales, IPAs, pilsner and American stout. The Brewhouse bar combines all that lovely beer with a comfy dining area, dog friendly beer garden and a delicious menu. Expect burgers, fried chicken and pork belly. You can also tour the brewery for a fun bit of education before things get a bit messy.
122 Weston Street, Brunswick East VIC 3057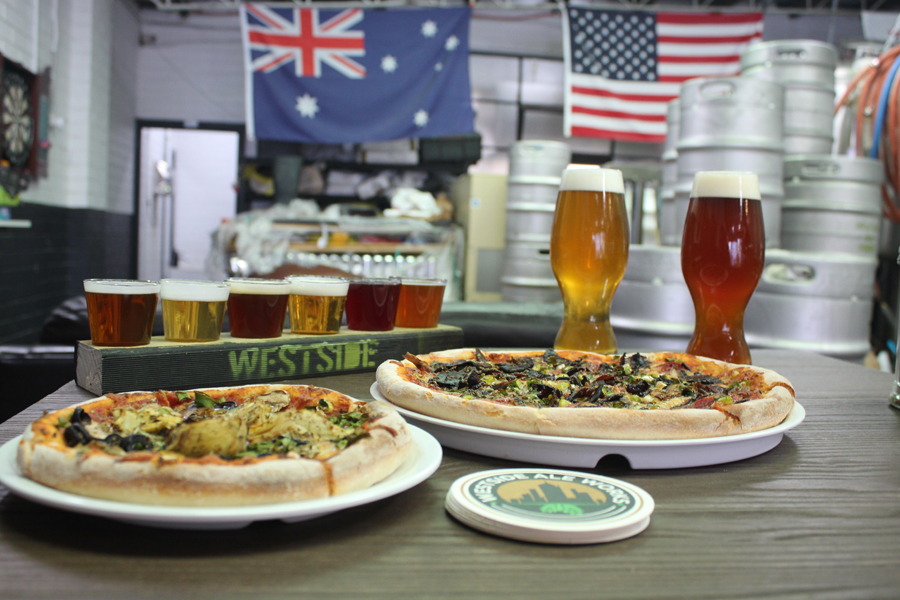 Westside Ale Work
Local Brewhouse, Westside Ale Works offers pizza and pints from Thursday through Sunday. It's a place where Melbournites can take part in the tasting of premium beers in a comfy and relaxed Brewhouse. Inspired by the United States West Coast brewing scene, Westside Ale Works core range includes IPAs, Pale Ales, Double IPAs plus seasonal beers, so there is always something new to try.
23 Alfred Street, South Melbourne VIC 3205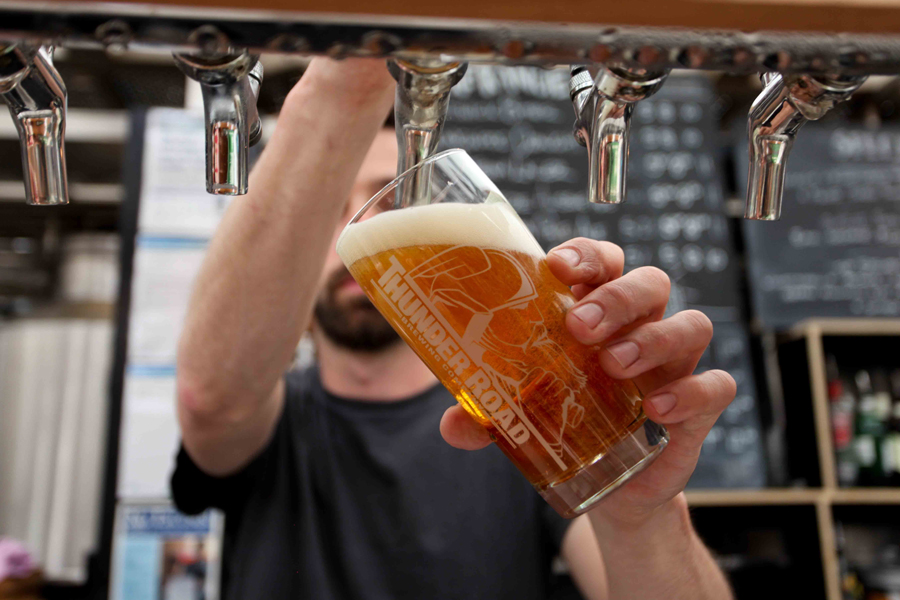 Thunder Road Brewery
Master brewers at Thunder Road Brewery Melbourne, are serving up some pretty unique and complex beers. Like the Agave & Yuzu Saison, brewed using a special Saison yeast then infused with agave syrup or the Coconut Porter, brewed using cacao nibs, coconut and vanilla essence for a dark and rich flavour. The bar serves a whole range of diverse beers that you can't get anywhere else and is smack bang in the middle of the brewery so you can drink your beer while watching the whole brewing process.
130 Barkly Street, Brunswick VIC 3056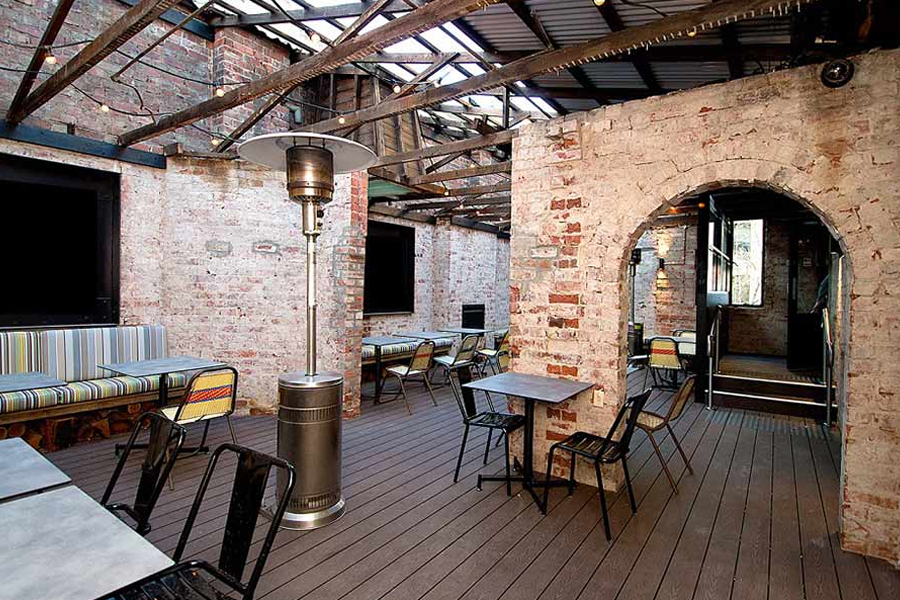 The Crafty Squire
It's the home of the famous James Squire Brewhouse and a brewery Melbourne can list as one of its best. At The Crafty Squire, enjoy hand crafted beers like pale ales, pilsners, porters and more. You can expect some great food to go with your pint too as it's one of the only microbreweries that serves up full pub meals. You can get the original range plus limited release and seasonal beers on tap like the Jack of Spades, a dark complex porter with hints of coffee and malt chocolate or The Chancer, a golden ale with tropical fruit aroma and a slight bitterness. Whatever you try, you're in for a good night.
127 Russell Street, Melbourne VIC 3000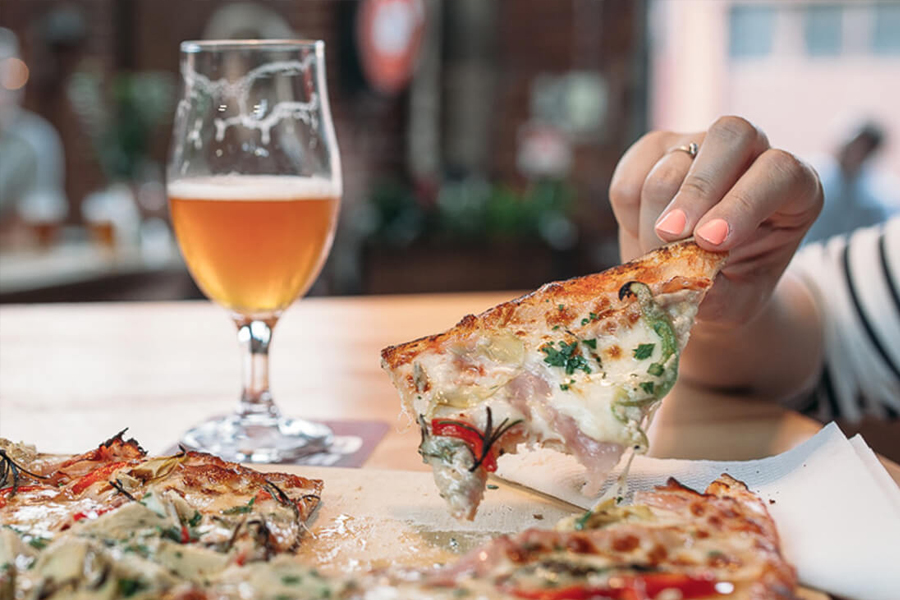 Mountain Goat Beer
Richmond's Mountain Goat Beer is offering up handcrafted Aussie ales at one of the best Melbourne breweries. They've been around for 20 years with many changes in that time and have established themselves as an industry leader in the craft beer scene. At the tap room you'll find a rotating stream of all the favourites as well as limited and experimental releases and barrel aged beer. All their beers are naturally brewed in fact their India Pale Ale was Australia's first certified organic beer and the team has a healthy commitment to lowering the environmental impact of the brewery.
80 North Street, Richmond VIC 3121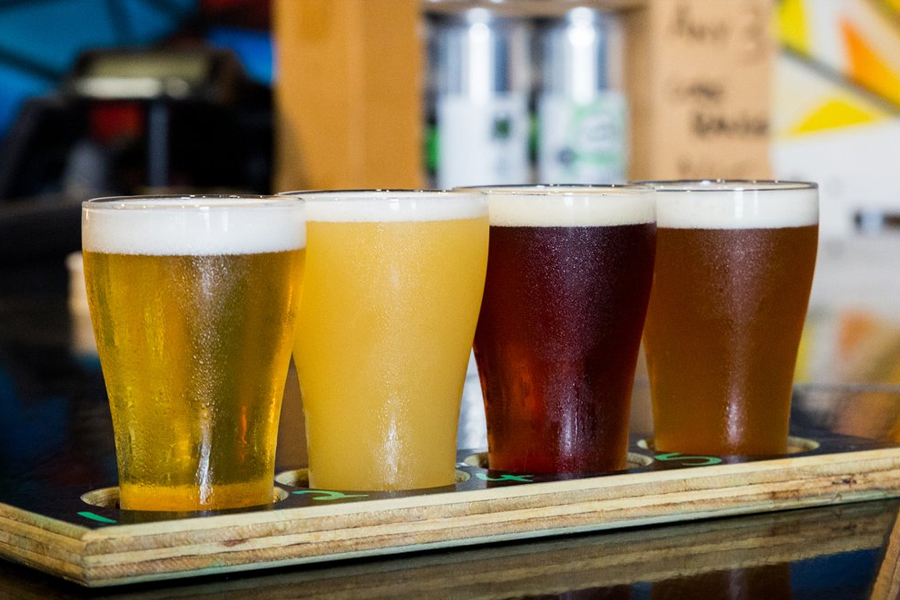 Hop Nation Brewing Co
The Footscray based Hop Nation Brewing Co started out as a small operation that just grew and grew. It's independently owned and operated and opened up their taproom in 2016 and has since cemented it's place in the craft beer scene. The brewery offers 15 taps of glorious beer like The Kalash, a Russian imperial stout, partially aged in bourbon barrels with subtle oak tar and spice flavours or The Dawn, a double Neipa that is hazy, juicy and packed full of vibrant hops flavour. Whatever you choose, you'll be in for a treat at this fantastic Melbourne brewery.
6/107-109 Whitehall Street, Footscray VIC 3011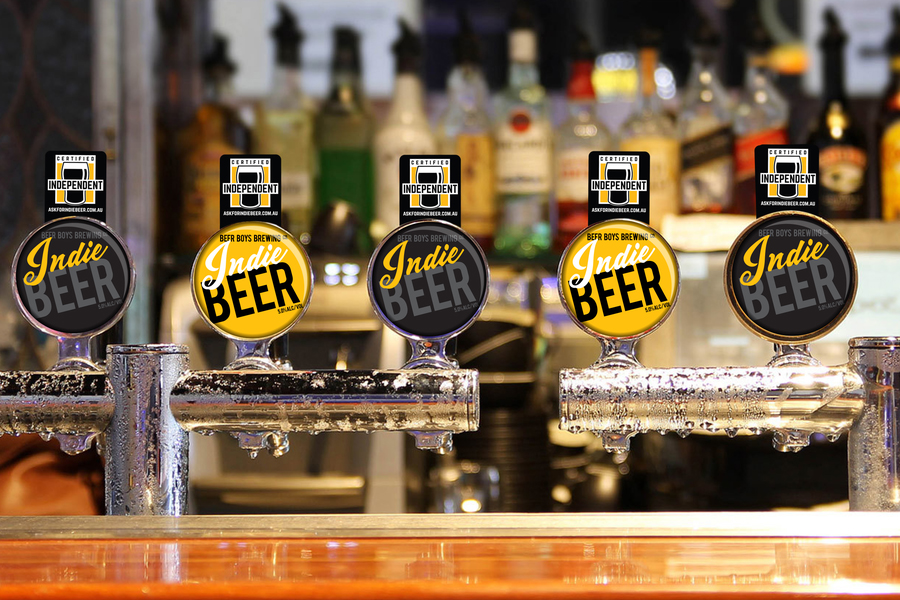 Stomping Ground Brewery & Beer Hall
Beer lovers are in for a treat at Stomping Ground Brewery & Beer Hall. The Collingwood based brewery offers up some world class beers including the Bunker Porter, Smash series fruit sour beers, Gipps St pale ale, Hop Stomper IPA, Laneway Lager and the Little Foot IPA just to name a few. At the Beer Hall you can enjoy the warm communal vibes, and some great grub along with your beers. Grilled Barramundi, Confit Duck, 300g Scotch filet plus pizzas and sharing dishes are just some of what you can expect from the menu. Plus you can get a free brewery tour every Saturday and Sunday.
100 Gipps Street, Collingwood VIC 3066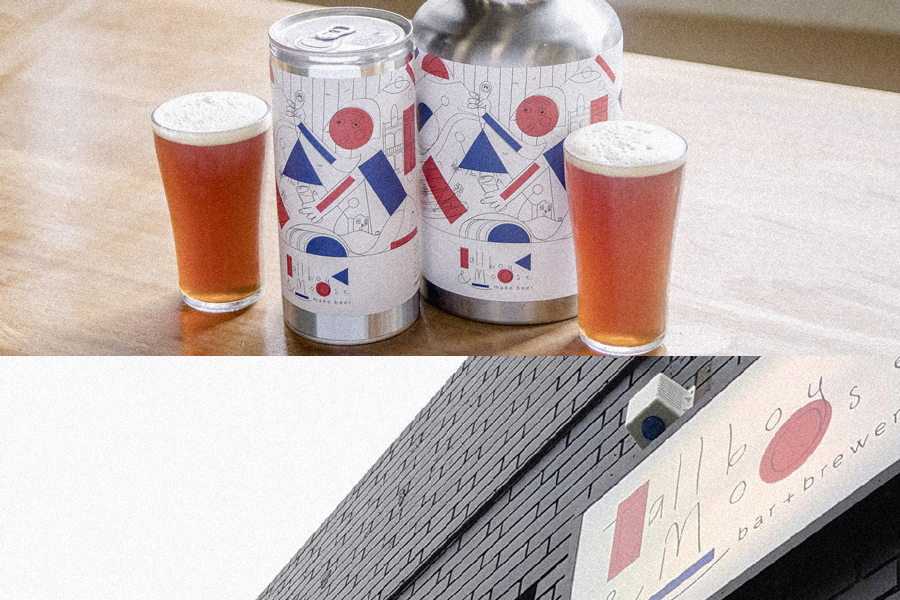 Tallboy & Moose
Just 15 minutes outside the CBD, Tallboy & Moose offer up some exclusive craft beers and Scottish themed food at their Melbourne brewery. The beers are always rotating which keeps things fresh and exciting so you can expect some delish amber ales, IPAs, crispy lagers, sour beers, milkstouts and more. On top of that is a comprehensive list of ciders and wine plus they sometimes have some guest beers on tap to shake things up a bit. The food is provided in-house by Wee Man's Kitchen and is a modern take on Scottish grub like the Mussels Fae Brussels, The great Glasgow fry up and more!
270 Raglan Street, Preston VIC 3072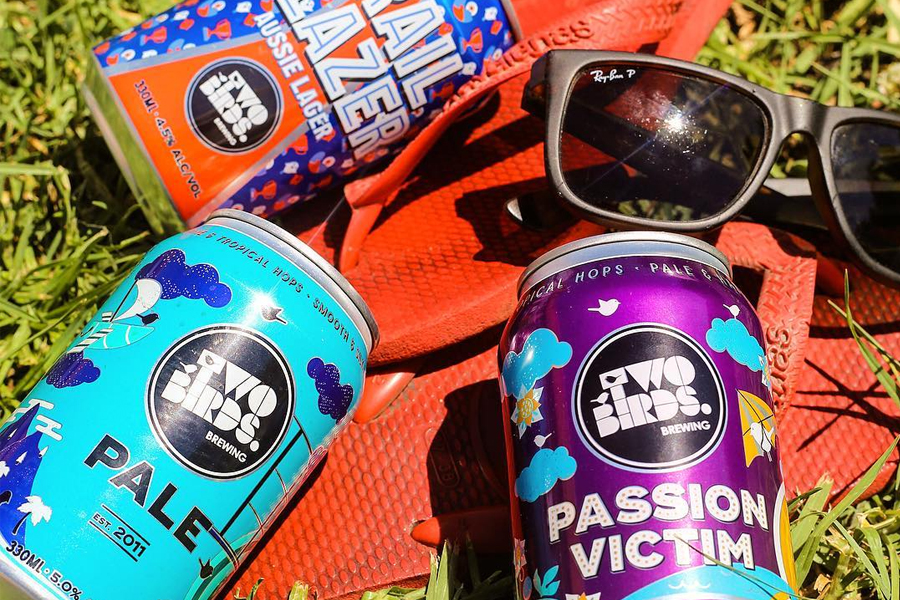 Two Birds Brewing
Nest yourself in at Two Birds Brewing, because you're gonna be here a while. Housed inside an old sheet metal factory, the nest is open four days a week to the public and offers fresh beer on tap, plus some amazing food to go with it. Two Birds offers a range of five beers all year round including staples like Golden ale, pale ale and more experimental brews like a taco beer, brewed with corn coriander and fresh lime peel for a zesty and fruity taste. If you're looking for a snack with your tasty beer you can expect things like pork scratching, edamame and fried chicken.
136 Hall Street, Spotswood VIC 3015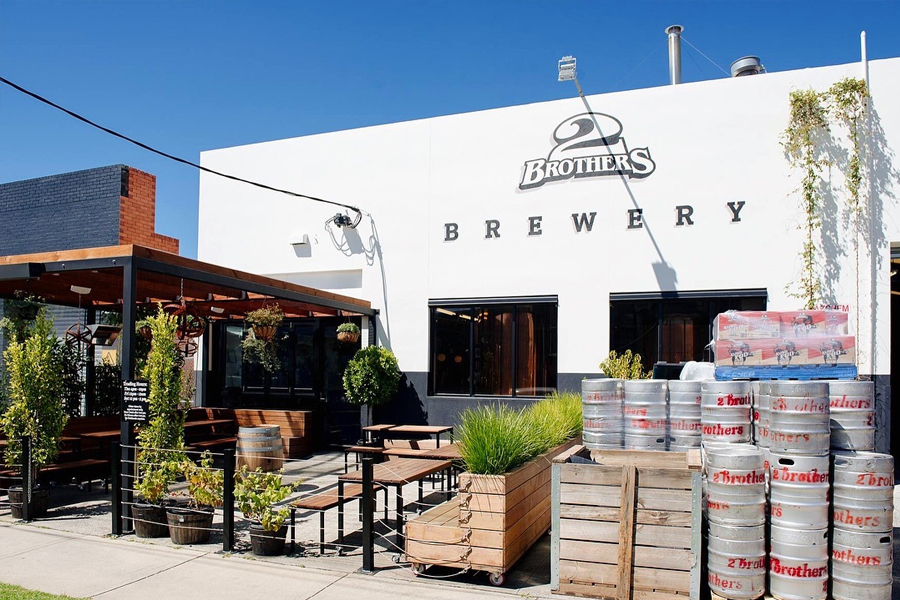 2 Brothers Brewery
2 Brothers was, as you can probably guess, created by two brewing brothers in Moorabbin. Brothers Andrew and David Ong are serving up some deliciously different craft beers. From The Grizz American amber ale to the "Original rice lager" Kung Foo, there's something for everyone so head to the beer hall and get tasting. Not just for the beer though, food lovers are also catered for at the beer hall with a tasty menu of pizzas, pulled pork sliders, tacos and a brewers cheese board just to name a few.
4 Joyner Street, Moorabbin VIC 3198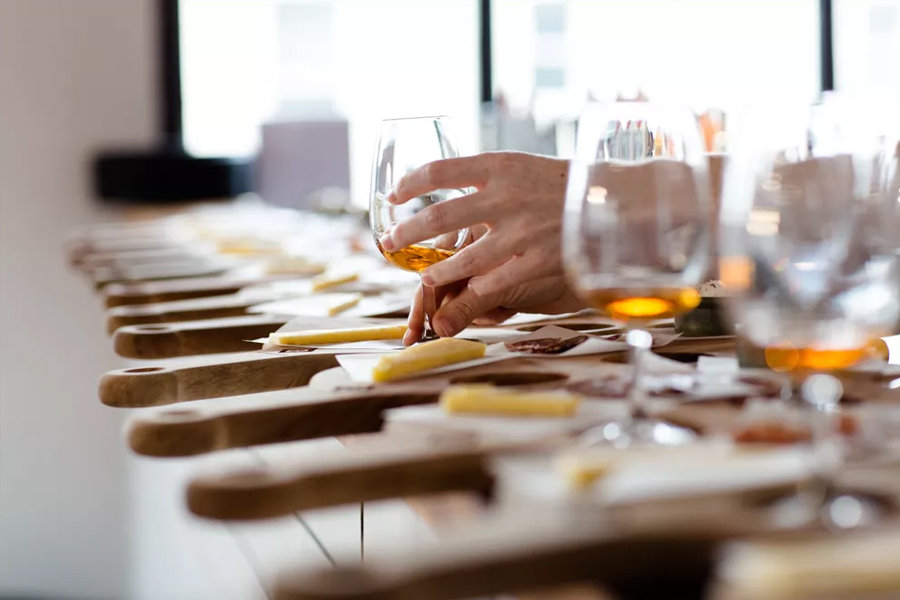 The Craft and Co
The Craft and Co first opened its converted warehouse doors back in 2015, and has been keeping the taps flowing ever since. It's not just a brewery though, it's also a bottle shop, has its own kitchen and is a great place for functions and events. The skilled brewers here like to keep things fresh by mixing things up. Serving up beers for every type of palate, IPAs, fruity fermented sours, and delicious lagers it's no wonder they're considered one of the best breweries Melbourne has to offer.
390 Smith Street, Collingwood VIC 3066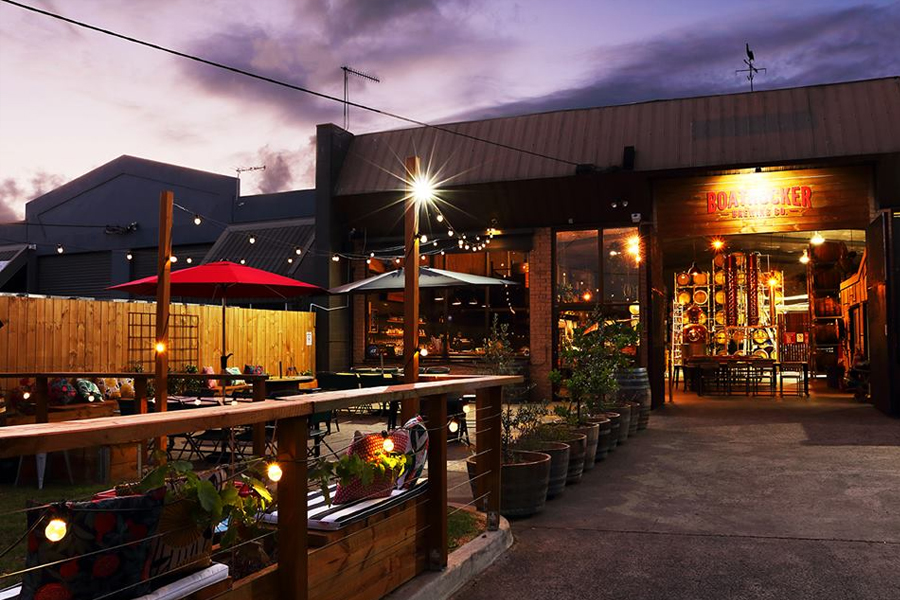 Boatrocker Barrel Room
Boatrocker Barrel Room are the founders of Australia's first barrel room and cellar door and started from humble beginnings as being sold out the back of a car. The barrel room feature 8 rotating taps of Boatrocker beers as well as spirits. Sample some of the finest craft beers in Melbourne like imperial stouts, pale ale, pilsner or the new wild ale series.
51 & 34 Macbeth Street, Braeside VIC 3195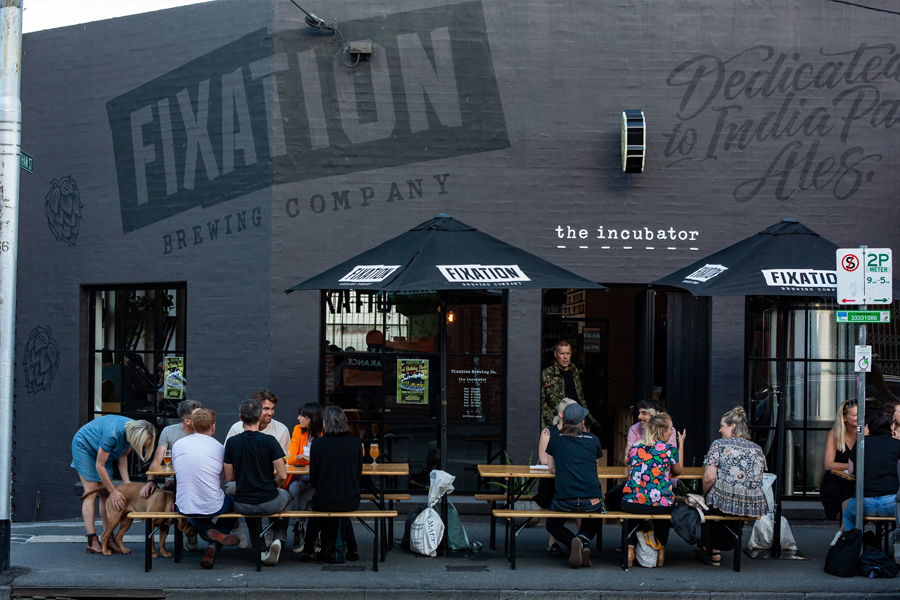 The Incubator
This Collingwood based brewery and tasting room offers award winning pale ale from tank to table. After finding a home of its own recently in 2018, The Incubator's laid back warehouse is the perfect setting for this laid back micro-brewery. It offers some premium craft beers including beers like Session, a Indian pale ale that packs a hoppy punch or the citrusy new world IPA, Squish; a blend of fresh fruit, bitterness and hops.
414 Smith Street, Collingwood VIC 3066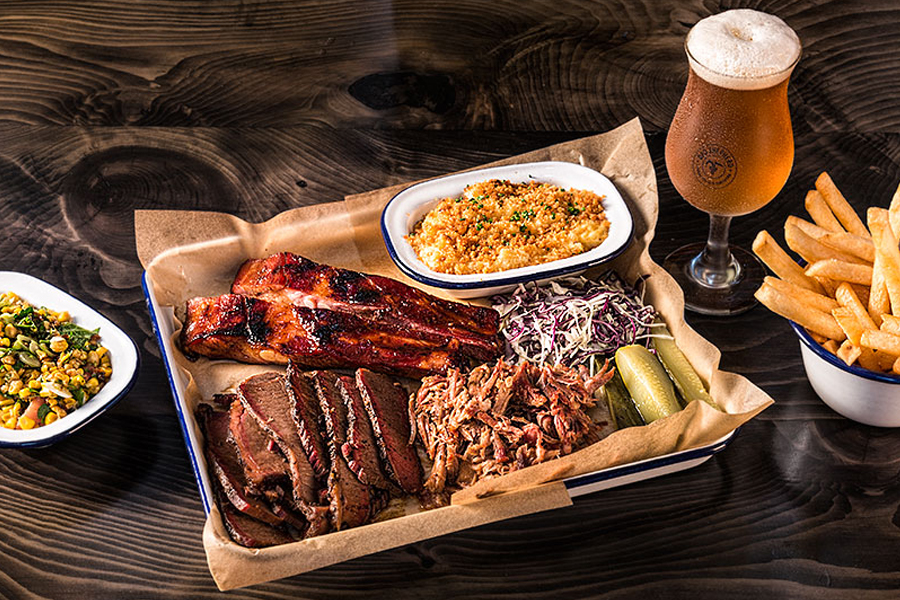 Bad Shepherd Brewing Co
Bad Shepherd Brewing Co is the brainchild of husband and wife team Dereck and Diti Hales and offers some seriously punchy craft beers. The space is shared by two breweries and another husband and wife duo to boot, Wolf of the Willows, both beers are featured on the taps and offer some tasty ales and some awesome smoky American barbeque to go with it.
386 Reserve Road, Cheltenham VIC 3192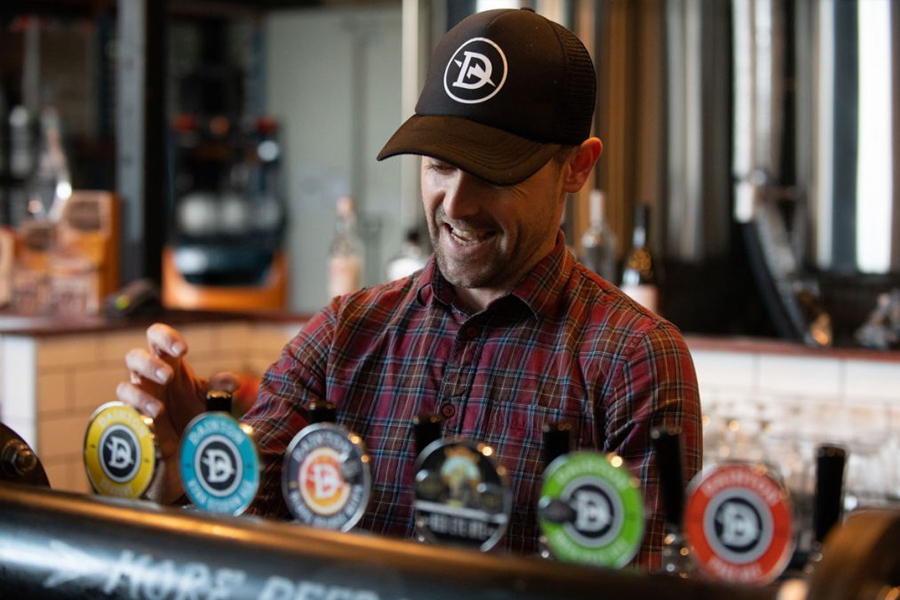 Dainton Family Brewery
Open Thursday to Sunday every week, Dainton Family Brewery is a family affair. Founded by father and son Dan and Kev are putting out some extremely decent beers including a core range of IPA, Pale ale, XSA and a draught, all award winners might we add. More experimental beers includes a fruity line up of flavour infused IPAs, dubbels, sours and lagers, like the Blood Orange New England Rye IPA, a hit of Vit C can never be a bad thing.
560 Frankston-Dandenong Road, Carrum Downs VIC 3201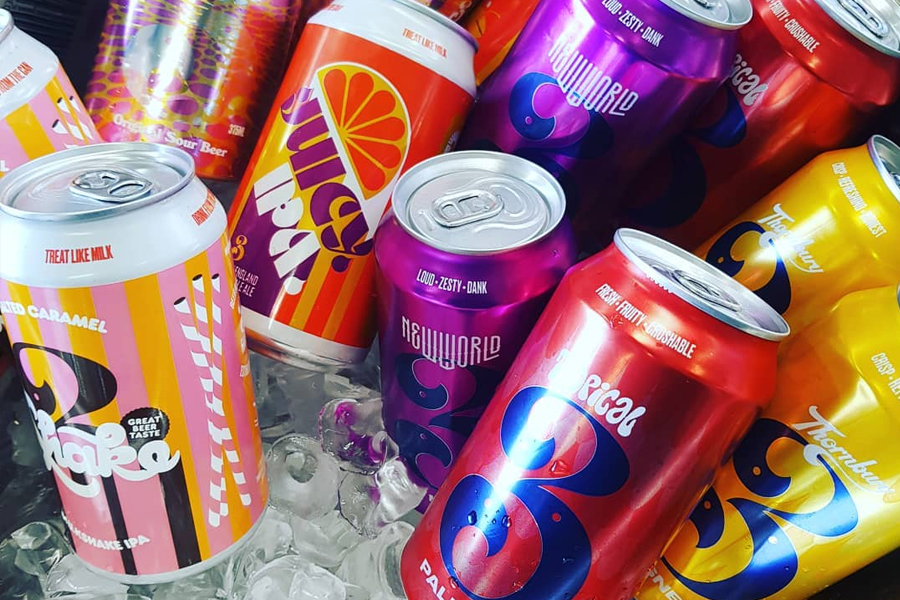 3 Ravens
It's the oldest independent Melbourne brewery and the bar, formerly known as the Pleasure Palace, is like an eclectic little back street boozer that only the locals know about. 3 Ravens taps feature a mix of American IPAs, English classics and delicious barrel aged ales. Whatever your taste buds are wanting, there is sure to be something here to quench your thirst.
1 Theobald Street, Thornbury VIC 3071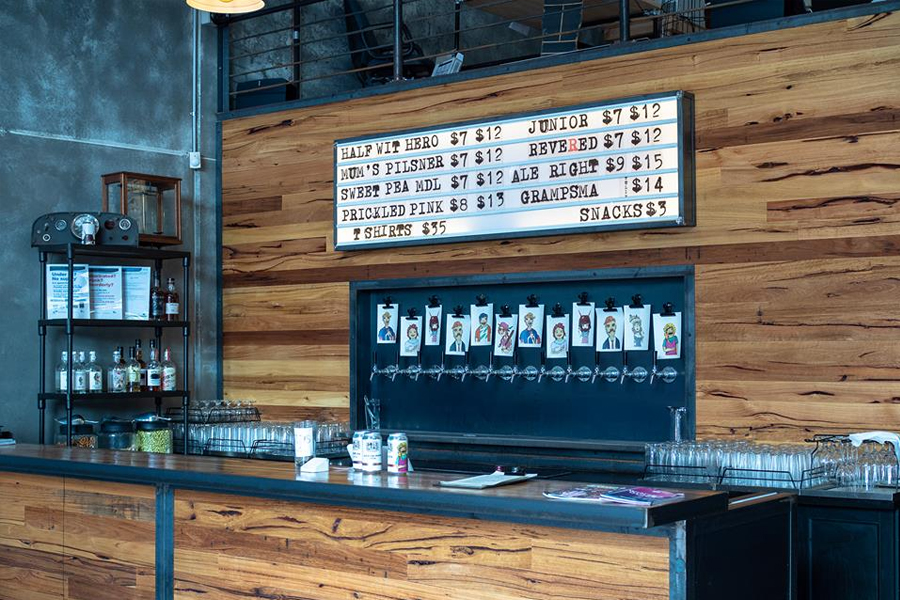 Bonehead Brewing
Bonehead Brewing is another two man operation with the taps open from Thursdays to Sundays. The relaxed vibe and industrial décor is the perfect spot for locals to meet up for a drink. Nine taps offer Boneheads core range plus more like the Sweet Pea dark lager or their  famous Prickled Pink, a wheat beer infused with prickly pear. Regular food trucks also stop by to keep visitors well fed.
86 Parsons Street, Kensington VIC 3031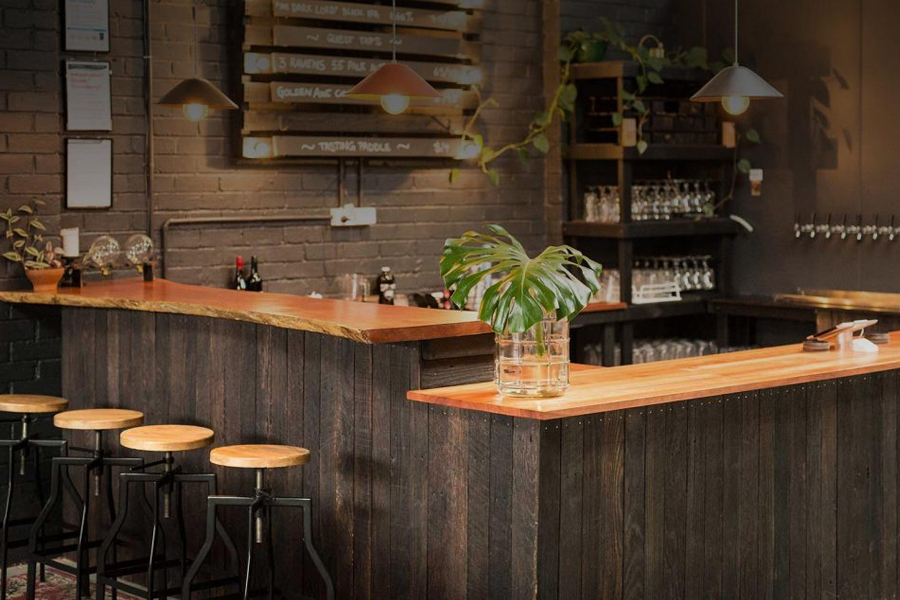 The Mill Brewery
Another Collingwood local, The Mill Brewery is set up in what once was an old mechanics workshop. The core range includes an Australian pils, Jack D-licious golden ale, The Mosaic Pale Ale and The Dark Lord IPA. Apart from the core range they're constantly changing things up on the taps, current brews include a delicious wheat beer combined with berries called Bohemian Raspberry.
40 Sackville Street, Collingwood VIC 3066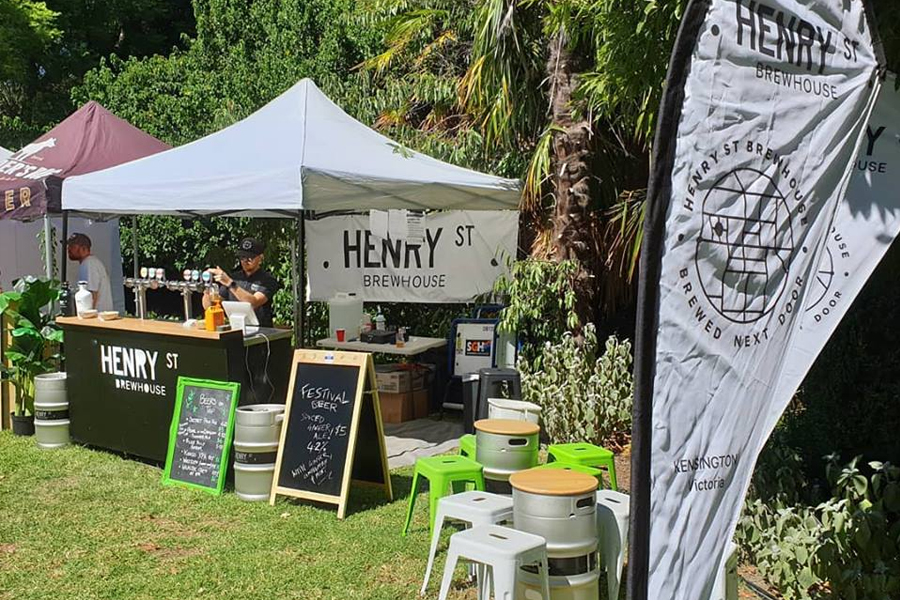 Henry St Brewhouse
Tiny micro-brewery, Henry St Brewhouse brews some of the finest ales and beers with a whole lot of passion. The bar is constantly stocked with their 5 core beers featuring a pale ale, German wheat beer, amber ale, dark IPA and an English summer style IPA. That's not all though, there's also a rotating selection of their newest creations and experiments right on tap at the bar.
5 38 Barrett Street, Kensington VIC 3031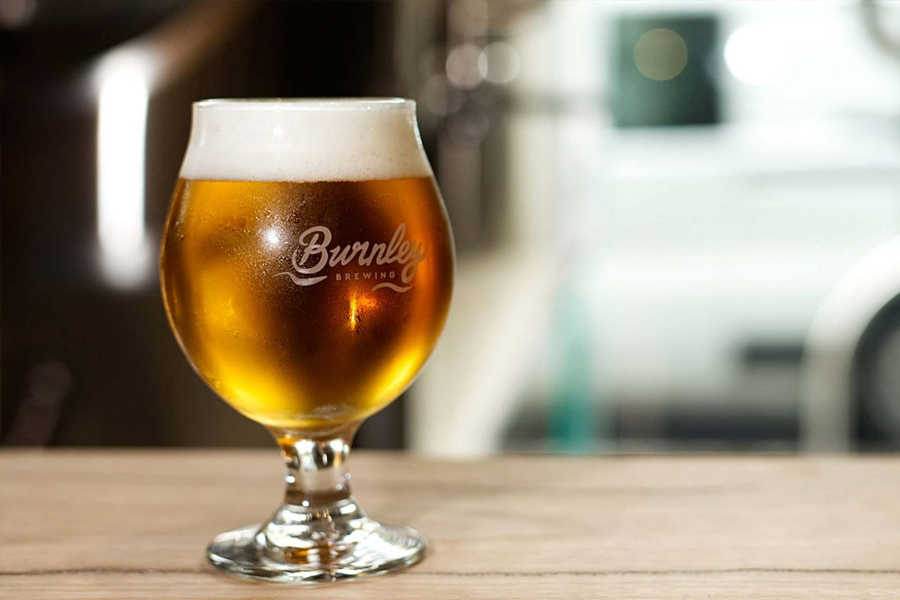 Burnley Brewing
Burnley Brewing's bold and distinctive beer flavours are matched perfectly with their classic Italian cuisine like hand rolled pasta and stone oven pizzas. Come for a pils or a pale ale but stay for the oatmeal sweet stout. In collaboration with The Mill House the oatmeal sweet stout is a creamy full bodied and silky smooth pour guaranteed to knock your socks off.
648 Bridge Road, Richmond VIC 3121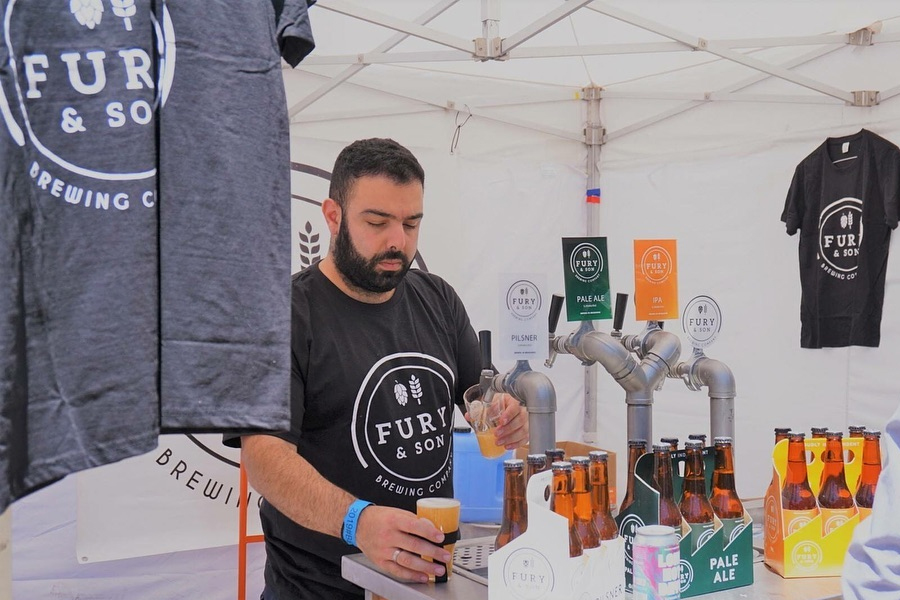 Fury and Son
Fury and Son is run by father and son and you're probably wondering, why fury? Well, let's just say the father in the operation gets things done with a temper. The core range feature an American pale ale, an IPA and a new world pilsner. On top of that you can get seasonal brews like the mildly Peated scotch ale and a classic American red ale delivering citrus and pine needle aromas.
46 Concorde Drive, Keilor Park VIC 3042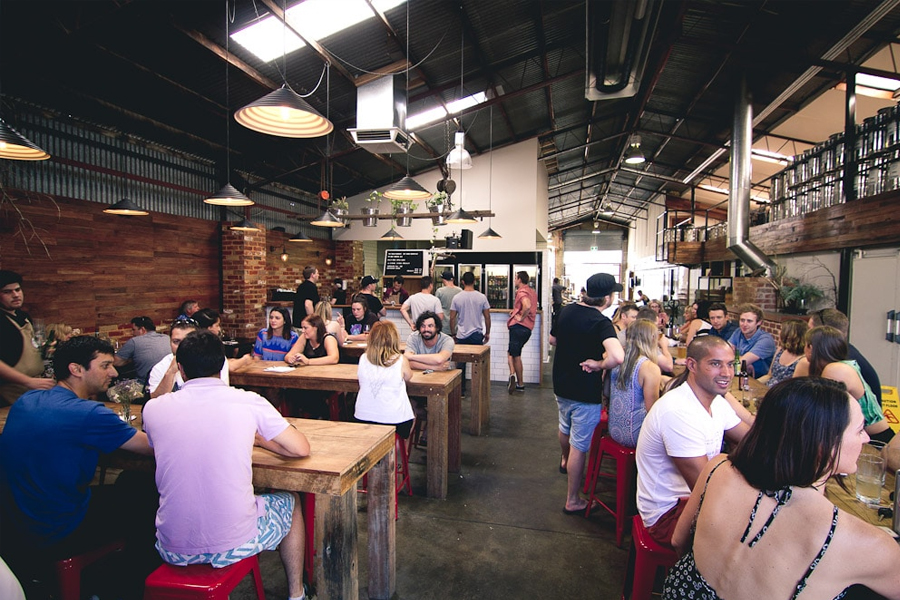 The Public Brewery
The Public Brewery is doing something utterly unique in Melbourne breweries. This is the only place where YOU get to make the beer. Pick from a range of recipes and you can even create a personalised name and label. The bar serves up beer made by The Public Brewery on tap plus The Public Cellars stocks beer from breweries all over Victoria so there's always something new to try.
13 Lacey Street, Croydon VIC 3136
Kooinda Boutique Brewery
Kooinda Boutique Brewery began as the first residential licensed breweries in Australia and has had many changes over the last few years. With it's focus on using the very best ingredients possible, there's no denying these beers are extremely easy going down. Their core range featuring a cult favourite black IPA, is now brewed offsite by a third party so they can focus on more experimental and creative craft brewing. The space is basic and relaxed with some couches and tables set up, plus an area for live sports viewing and even a Nintendo 64.
28 Culverlands St, Heidelberg West VIC 3081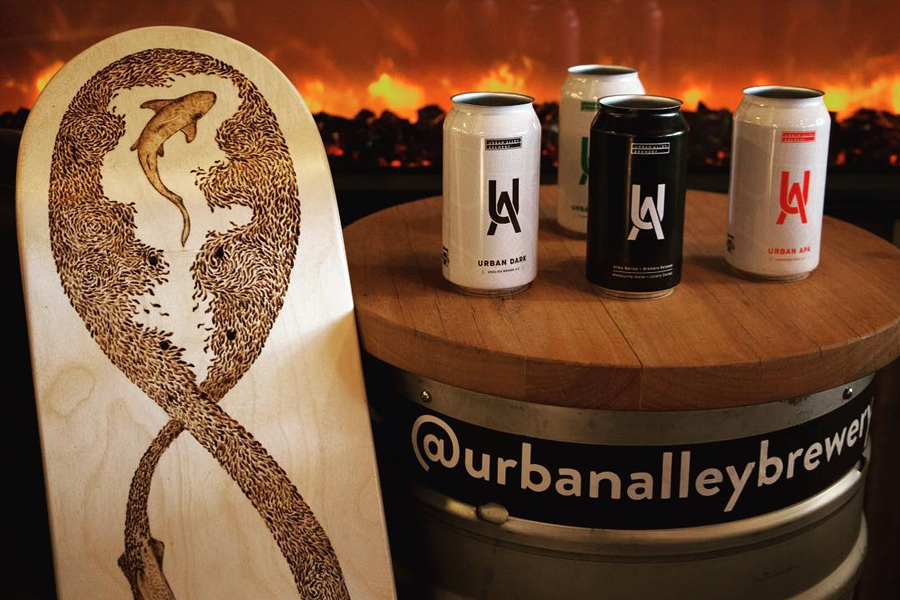 Urban Alley Brewery
Urban Alley brewery is all about sustainability while brewing incredible tasting beers. It shares resources with the next door neighbour distillery to reduce energy consumption and has it's own biowaste plant. It four core beers include a signature pale ale, American pale ale, an IPA and a crispy lager. Grab a pint and a bit and  watch the brewing process as it takes place through the huge glass windows or head out to the beer garden in the summer and head over to the central double fireplace to stay toasty in the winter.
G09/12 Star Circus, Docklands VIC 3008
---
You may also like:
Stockade Brew Co Opens New Brewery, Bar and Tasting Room in Marrickville
Become Your Own Craft Brewery With the BrewMaster
There's Now a Craft Beer Officially Named Tinnies
---