50 Best Bars in the World for 2020
We all have a favourite haunt we love to frequent. Whether it's dingey, drab or debonair, everybody has their own tastes when it comes to picking a watering hole. But for those of us who have a little more difficulty finding somewhere 'where everybody knows your name', fret not. Perrier and William Reed Business Media have put together the definitive list of the 50 best bars in the world for 2020 and unsurprisingly, Australia features prominently.
You'll also like:
10 Best Hotels in the World for 2020
Sydney Again Named One of the Top 10 Best Cities in the World
Best Whiskies in the World For 2020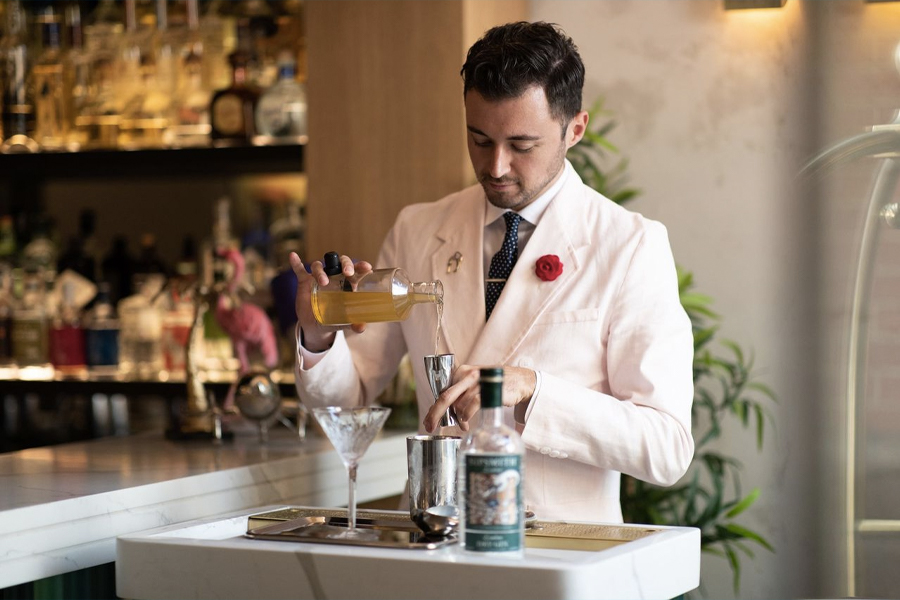 The 12th annual ranking took judges across 23 countries to uncover the 50 best bars in the world, with the UK leading Europe with nine entrants. Back home, three of the top 50 came from Australia, marking one of the best showings for the nation in recent memory. Sydney bar Maybe Sammy was named as Australia's best, with Bulletin Place and Cantina OK! also making the list. Mark Sansom, content editor for The World's 50 Best Bars said the announcement comes in the midst of the most challenging year for the hospitality industry ever.
"We want to extend our heartfelt congratulations to all the venues on the 2020 list of The World's 50 Best Bars. We are continually heartened by the industry's resilience and positivity as countries continue to operate in varying degrees of recovery," he said.
"It displays to the world that even in the face of the ever-shifting challenges and restrictions being thrown at them, bars are still doing everything that they can to continue to provide great hospitality experiences. As we move into the next stages of international recovery, it is vital to get the message out that bars are open for business and ready to receive guests safely and securely."
The 50 Best Bars in the World 2020
The World's 50 Best Bars 2020 awards were judged through extensive consultation with industry figures, Academy Chairs, bar owners, bartenders and partners, ranking each venue on community engagement, offering and style.
Here is a list of the 50 best bars in the world for 2020.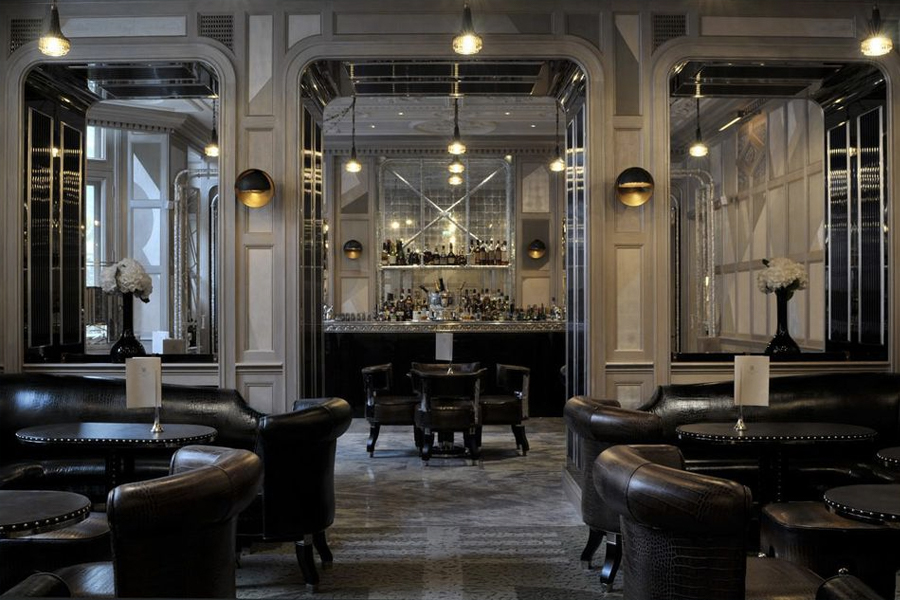 1. Connaught Bar, London
Topping the list of the world's best bars for 2020 is London's Connaught Bar. The upmarket English cocktail icon has had another successful year as a leading martini-slinger. "Hats off to Connaught Bar, undoubtedly one of the finest cocktail bars of our time," Sansom said. "The institution has earned a place on the list every year since 2010 and it has gradually grown in stature to become the world-beating bar it is today. Ago Perrone and his team are dedicated to excellence and look at every element of the guest experience to choreograph a faultless service. The Martinis aren't bad, either."
Located in: The Connaught Hotel
Address: Connaught, Carlos Pl, Mayfair, London W1K 2AL, United Kingdom
Phone: +44 20 7314 3419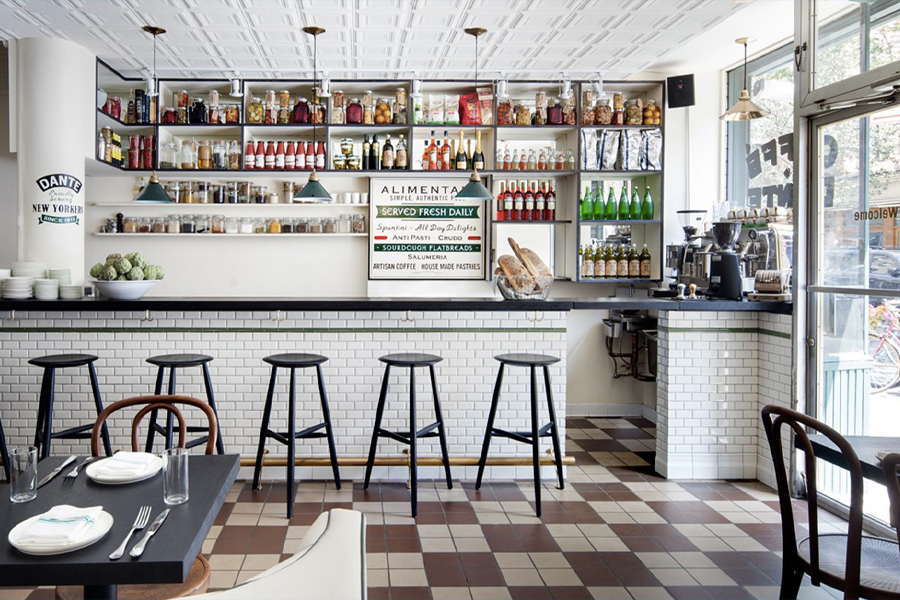 2. Dante, New York
The best bar in America, Cafe Dante in New York is an ode to the Big Apple. Led by Australian New Yorkers Linden Pride and Nathalie Hudson, the Greenwich Village favourite has an extensive Negroni list and an outstanding collection of simple Italian food.
Address: 79-81 MacDougal St, New York, NY 10012, United States
Phone: +1 212-982-5275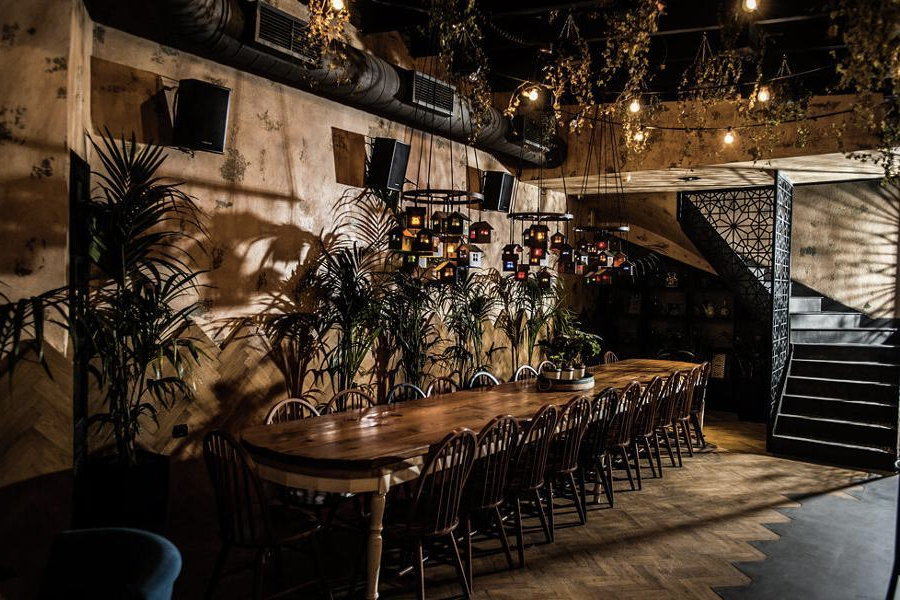 3. The Clumsies, Athens
Rounding out the top three in the world's best bars for 2020 is The Clumsies in Athens. Now a powerhouse of the global bar community, the Greek institution is a stunning example of homeliness in a beautiful setting. With famous Greek chef Athinagoras Kostakos now on-board to take care of the food, there's little wonder The Clumsies did well in this year's list.
Address: Praxitelous 30, Athina 105 61, Greece
Phone: +30 21 0323 2682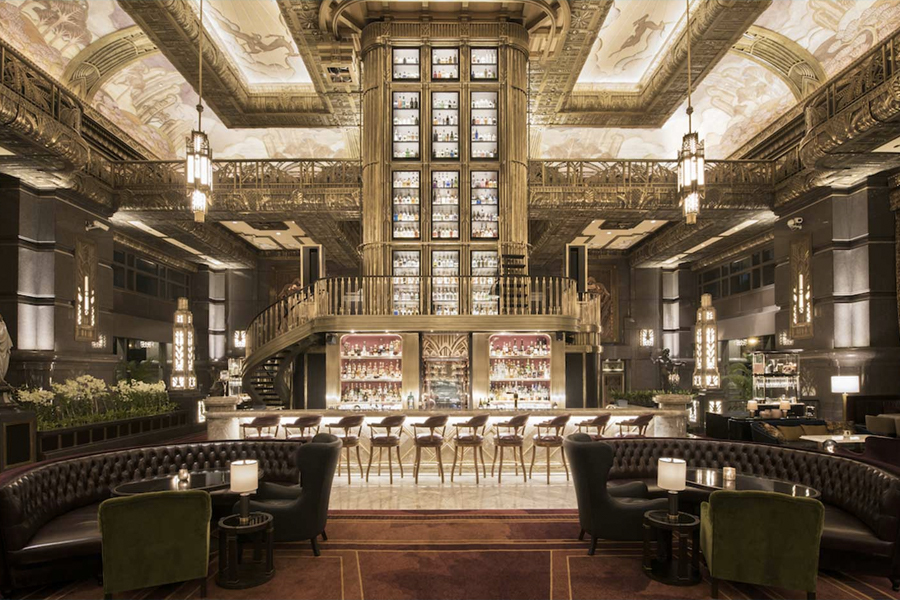 4. Atlas, Singapore
Located in Parkview Square building, Atlas is a truly unbelievable venue. "With a list of more than 1,300 gin labels, its moniker as the best spirits collection in the world is well deserved, but head barman Jesse Vida's drinks collection is also a force to be reckoned with," the World's 50 Best Bars 2020 wrote. With all-day eating and drinking on offer, Atlas is a one-of-a-kind bar.
Located in: Parkview Square
Address: 600 North Bridge Rd, Parkview Square, Singapore 188778
Phone: +65 6396 4466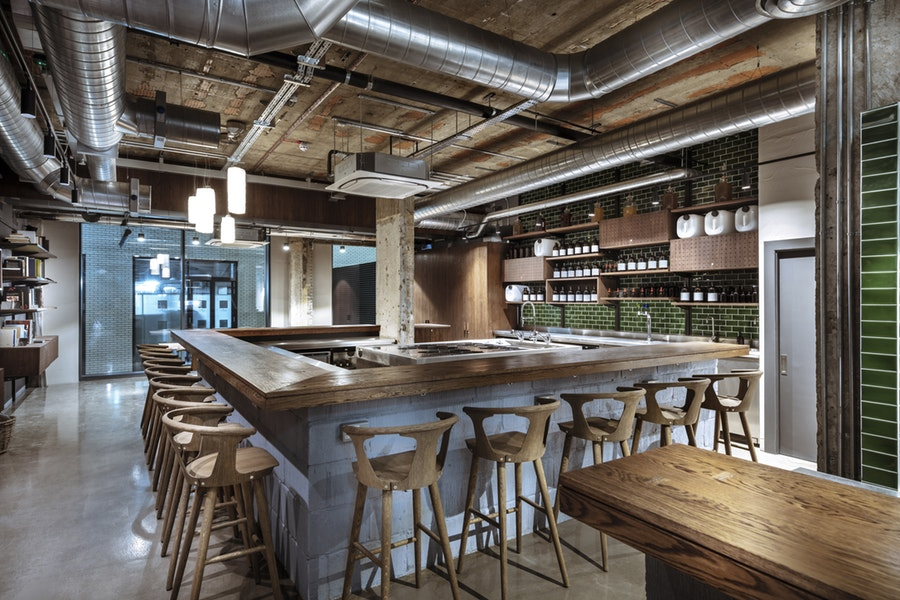 5. Tayer + Elementary, London
Another major accolade for London, Tayer + Elementary rounded out the top five in this year's 50 best bars in the world. At this funky establishment, cocktails are served from taps and in pre-mixed bottles, making the service swift and the experience sublime. The bar specialises in some weird and wonderful options, including a Jasmine Mai Tai with rum and Muyu Jasmine Verte.
Address: 152 Old St, London EC1V 9BW, United Kingdom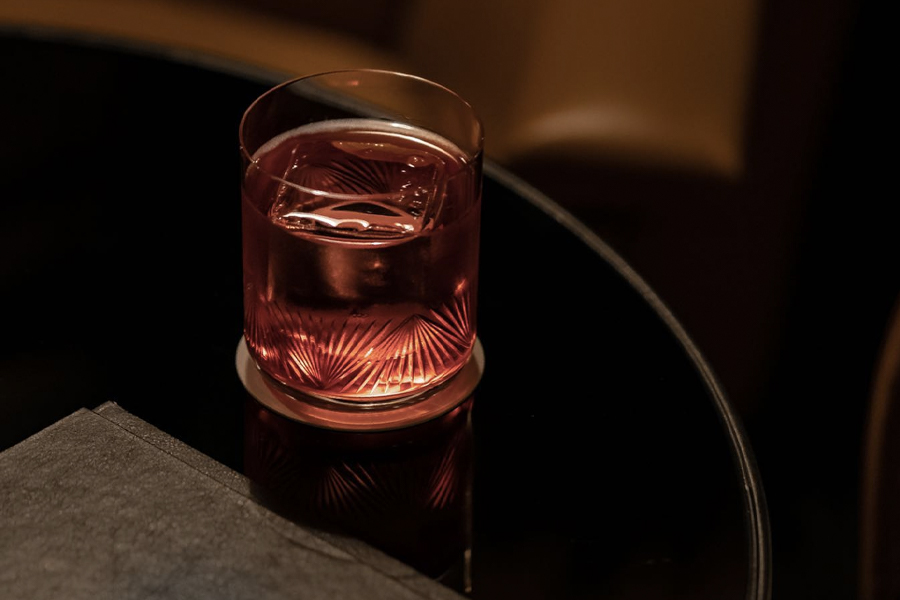 6. Kwant, London
Take a step inside this incredible bar and you'll be transported to another time and place. Continuing the journey from Moroccan restaurant Momo upstairs, Kwant puts you bar-side with Humphrey Bogart in the 1940s classic Casablanca. But then again, coming from Erik Lorincz, the man behind American Bar at the Savoy, you'd expect nothing less than one of the best bars in the world.
Address: 25 Heddon St, Mayfair, London W1B 4BH, United Kingdom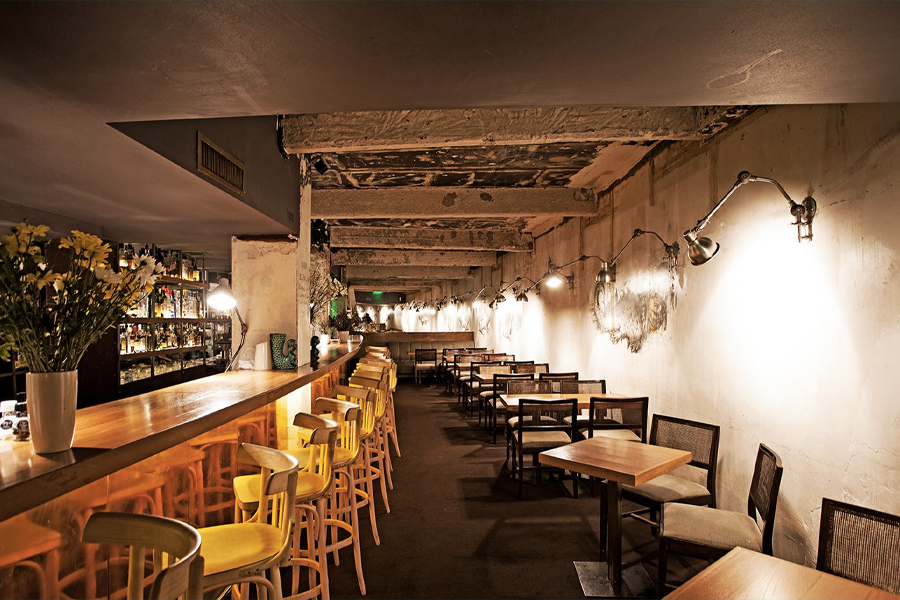 7. Floreria Atlantico, Buenos Aires
A true speakeasy, Floreria Atlantico is hidden beneath a florist through a non-descript door. A celebration of different cultures, this bar takes influences from the locals, American and Dutch bartenders of old, creating a lively and unique venue for all who enter.
Address: Arroyo 872, C1011 CABA, Argentina
Phone: +54 11 4313-6093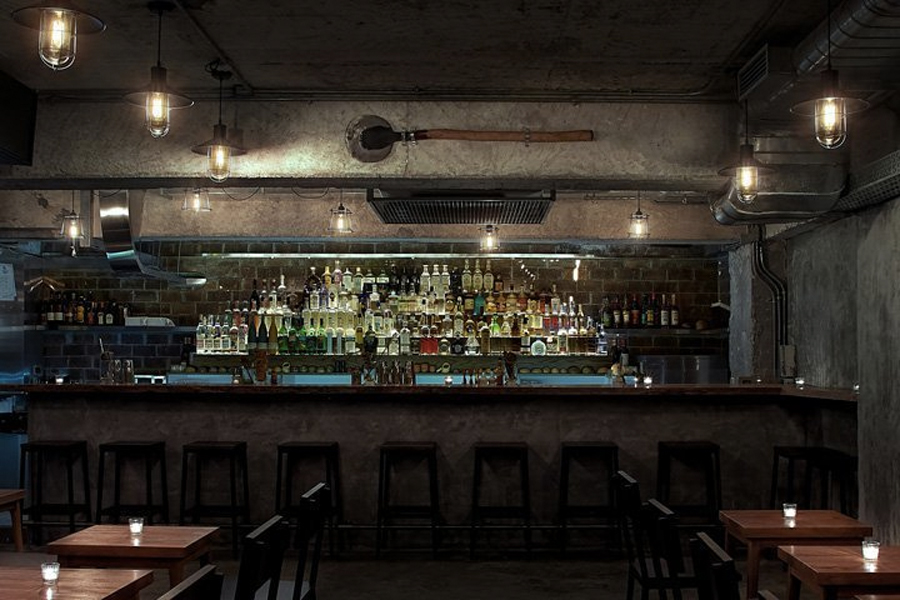 8. Coa, Hong Kong
A dedicated ode to agave, Coa is a tequila-lovers dream.  Inspired by owner Jay Khan's trips to Mexico, the bar is named after the axe-like tool used to harvest the plant used to make the spirit. According to the World's 50 Best Bars 2020 "Khan is well versed in the category of agave and is always happy to educate curious guests, but his stand-out cocktail menu should not be missed."
Address: Shop A, LG/F Wah Shin House, 6-10 Shin Hing Street, Central, Hong Kong, Central, Hong Kong
Phone: +852 2813 5787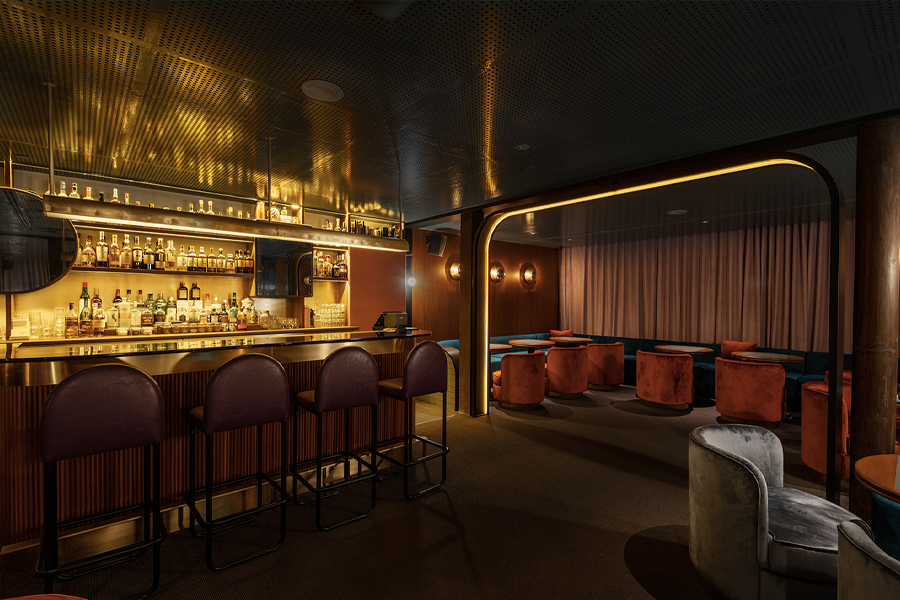 9. Jigger & Pony, Singapore
Recently crowned as the best bar in Asia, Jigger + Pony is having a bumper year despite the circumstances. The World's 50 Best Bars 2020 noted "Its creativity comes from a diverse team and extends to recent collaborations with the likes of local chocolate makers and pastry artists."
Located in: 100 AM
Address: 165 Tg Pagar Rd, Amara Hotel, Singapore 088539
Phone: 65 9621 1074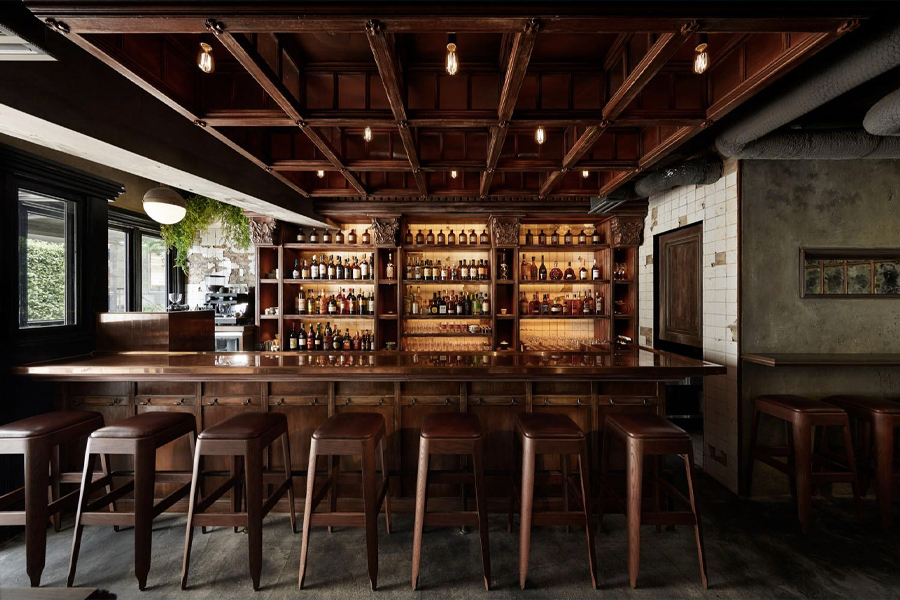 10. The SG Club, Tokyo
A complex of different bars rolled into one, The SG Club offers a little something for everyone. It even comes with a hatch for take-home cocktails. Don't mind if we do.
Address: 1 Chome-7-8 Jinnan, Shibuya City, Tokyo 150-0041, Japan
Phone: +81 3-6427-0204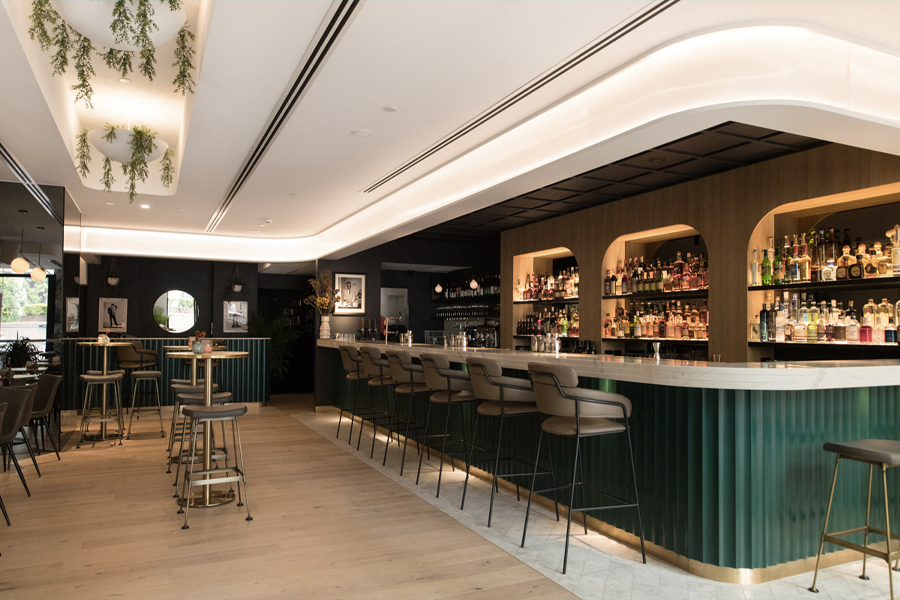 11. Maybe Sammy, Sydney
Australia's best bar for 2020, Maybe Sammy is a Sydney institution. The World's 50 Best Bars noted that "what's most surprising is that throughout the mischief-making and on-bar entertainment, the bar team — led by co-owner and creative director Andrea Gualdi — never drops a step, each drink delicious, so well drilled and experienced is this team." Maybe Sammy also scored the inaugrual Michter's Art of Hospitality Award.
Address: 115 Harrington St, The Rocks NSW 2000
Phone: (02) 9241 4970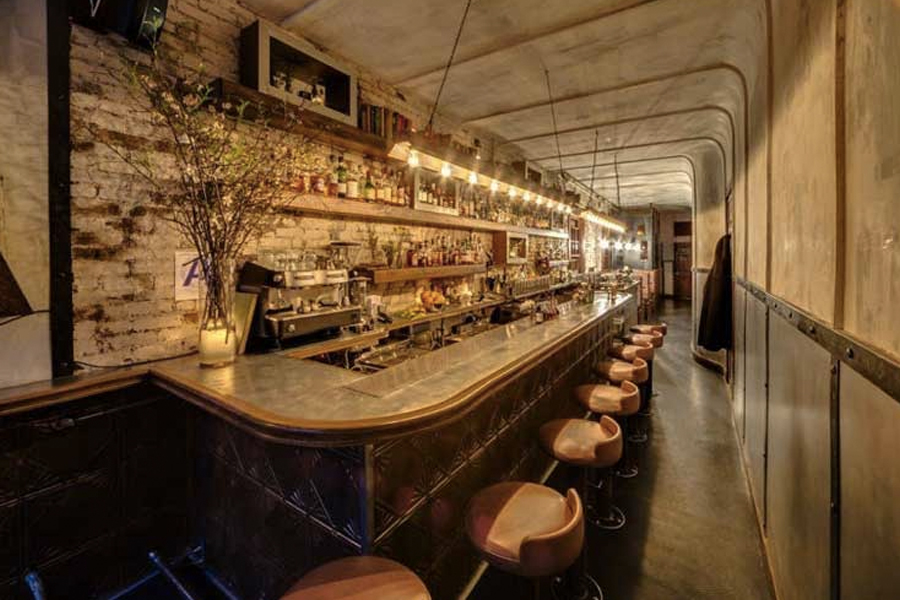 12. Attaboy, New York
Rising from the ashes of Milk & Honey New York, Attaboy is now officially all grown up. The laid-back cocktail menu is accessible to the everyman and sophisticated enough to keep the fussiest of whisky-fiends happy.
Address: 134 Eldridge St, New York, NY 10002, United States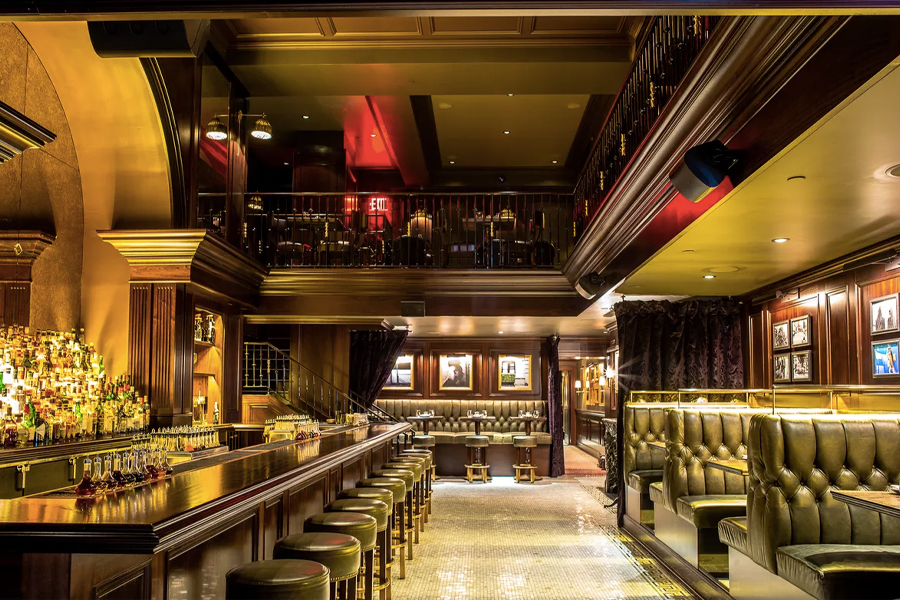 13. Nomad Bar, New York
A modern take on Luxury, Nomad Bar in New York is an expertly crafted cocktail venue. As one of the world's best bars for 2020, this trendy little spot is comprised of a connected series of dark rooms, each offering something slightly different. Check out The Library for an incredible experience.
Located in: NoMad New York
Address: 10 W 28th St, New York, NY 10001, United States
Phone: +1 212-796-1500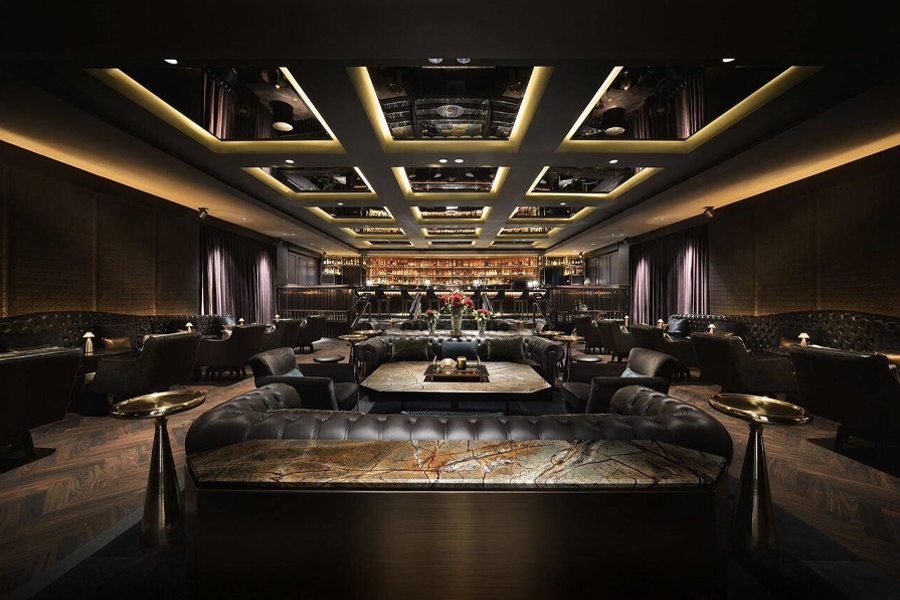 14. Manhattan, Singapore
Located on the second floor of the iconic Regent Hotel, Manhattan is a New York style cocktail lounge right in the heart of Singapore. With a revolving list of guest cocktail makers and bartenders, Manhattan offers the best of the world in one spot. This year, it took out the Michter's Art of Hospitality Award in Asia's 50 Best Bars.
Located in: Regent Singapore
Address: 1 Cuscaden Rd, Level 2 Regent Singapore, Singapore 249715
Phone: +65 6725 3377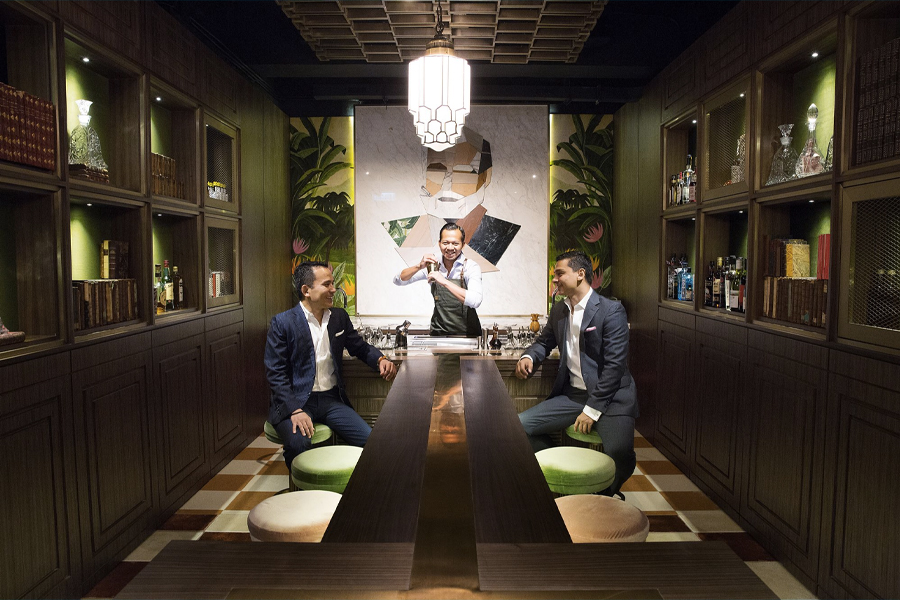 15. The Old Man, Hong Kong
A tribute to brooding author Ernest Hemmingway, The Old Man is so tucked away, you might miss it. Those who are fortunate enough to find it, however, will be treated to a truly unique experience. With no physical barrier between patron and bartender, the show is laid out directly next to you, allowing you to almost partake in the full production. This unbelievable venue is easily a winner in our books, so it's little wonder it landed a top spot in the world's best bars 2020 list.
Address: Lower G/F, 37-39 Aberdeen Street, Soho, Central, Hong Kong, Hong Kong
Phone: +852 2703 1899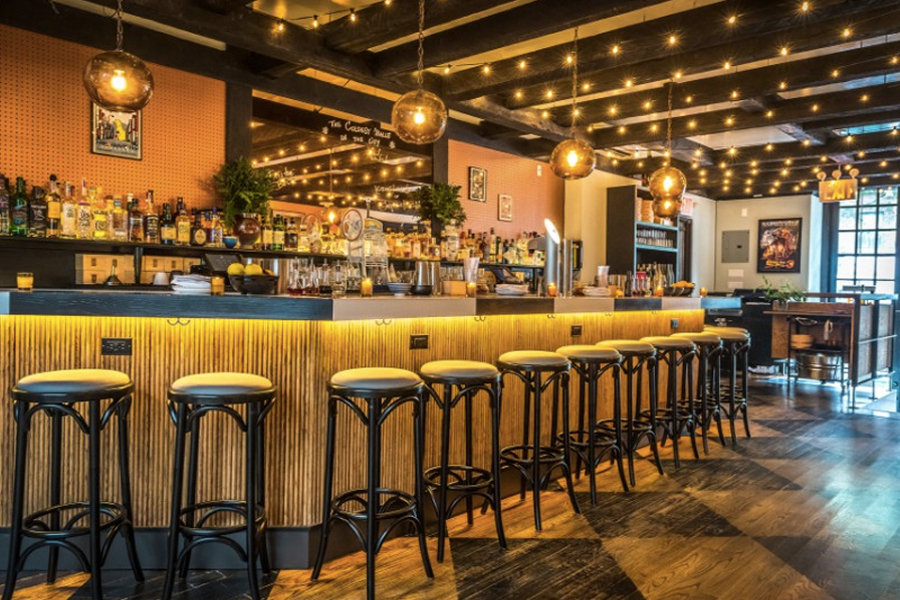 16. Katana Kitten, New York
A Japanese-inspired American dive bar, Katana Kitten is eclectic, to say the least. Owned by legendary New Yorker Masahiro Urushido and backed by James Tune and Greg Boehm, the bar is best known for its boilermakers and Toki Highballs.
Address: 531 Hudson St, New York, NY 10014, United States
Phone: +1 212-243-3007<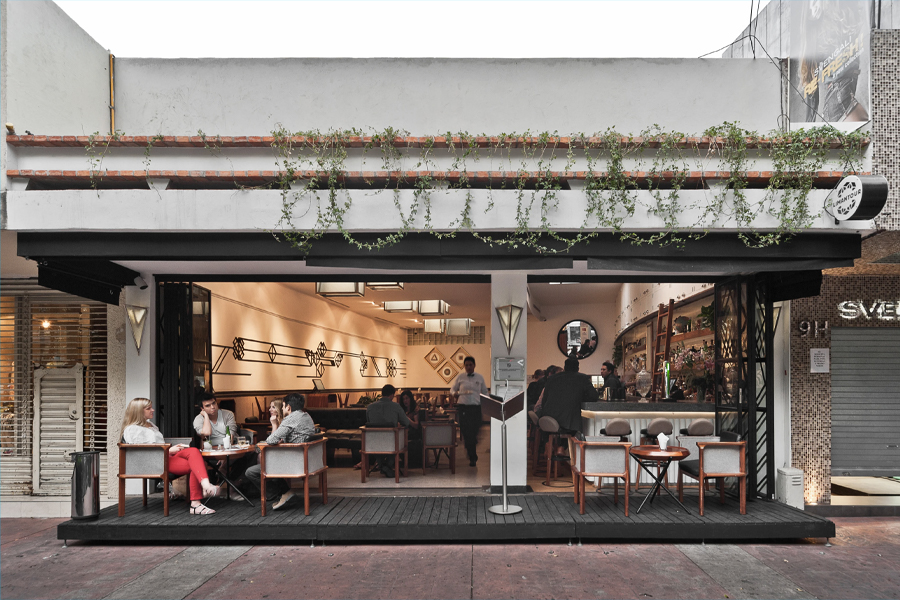 17. Licoreria Limantour, Mexico City
Since opening in 2011, Locoreria Limantour has changed a lot. Recognised as being one of the first truly modern cocktail bars in Mexico, the venue has become a staple in the local scene and for good reason. Beautifully made drinks, a focus on family and a taco-mix spiced cocktail? Sounds like a winner to us.
Address: Av. Álvaro Obregón 106, Roma Nte., Cuauhtémoc, 06700 Ciudad de México, CDMX, Mexico
Phone: +52 55 5264 4122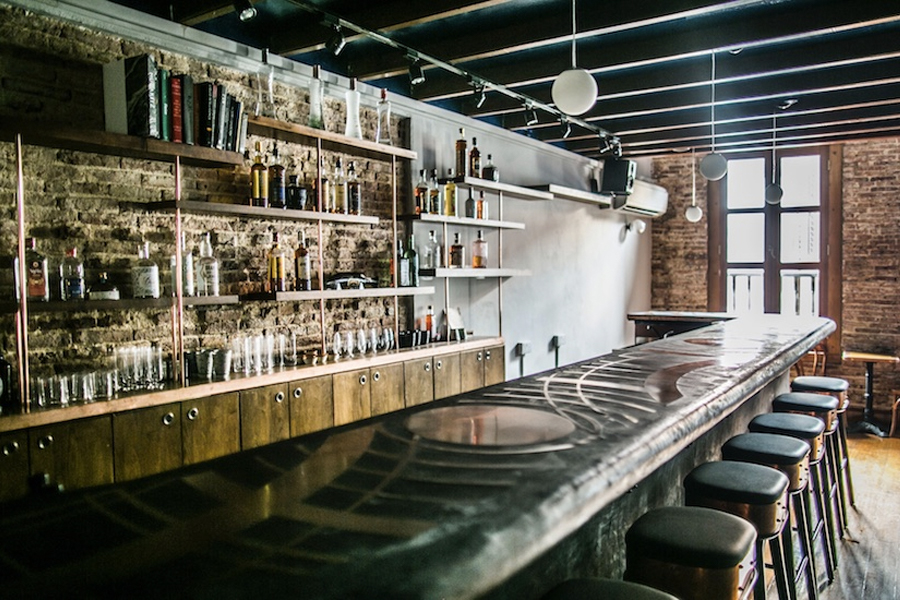 18. Native, Singapore
Focusing primarily on local ingredients, Native is a star in Singapore massive bar and cocktail scene. Even better, Native is one of the most sustainable bars in the world, utilising locally produced spirits served on lotus leaf coasters. A true experience and one of the best bars in the world for 2020.
Address: 52a Amoy St, Singapore 069878
Phone: +65 8869 6520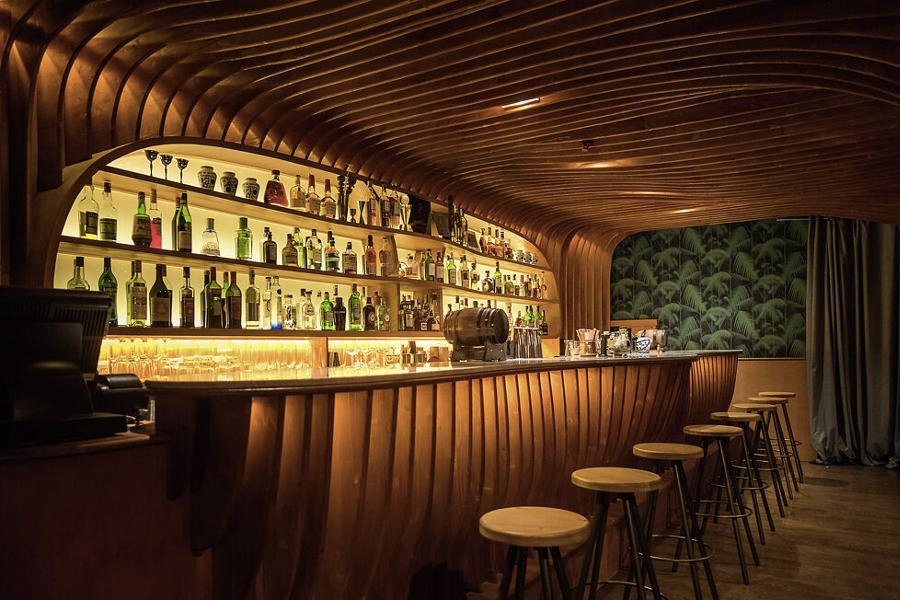 19. Paradiso, Barcelona
A stunning little venue located just a two-minute walk from the Santa Maria del Mar in Barcelona, Paradiso is a worthy addition to the world's best bars 2020 list. From the speakeasy-inspired entrance through a pastrami bar refrigerator to the Dali-esque carved and curved wooden interior to the cocktails, Paradiso is an explosion of colour, sounds, flavours and techniques.
Address: Carrer de Rera Palau, 4, 08003 Barcelona, Spain
Phone: +34 933 60 72 22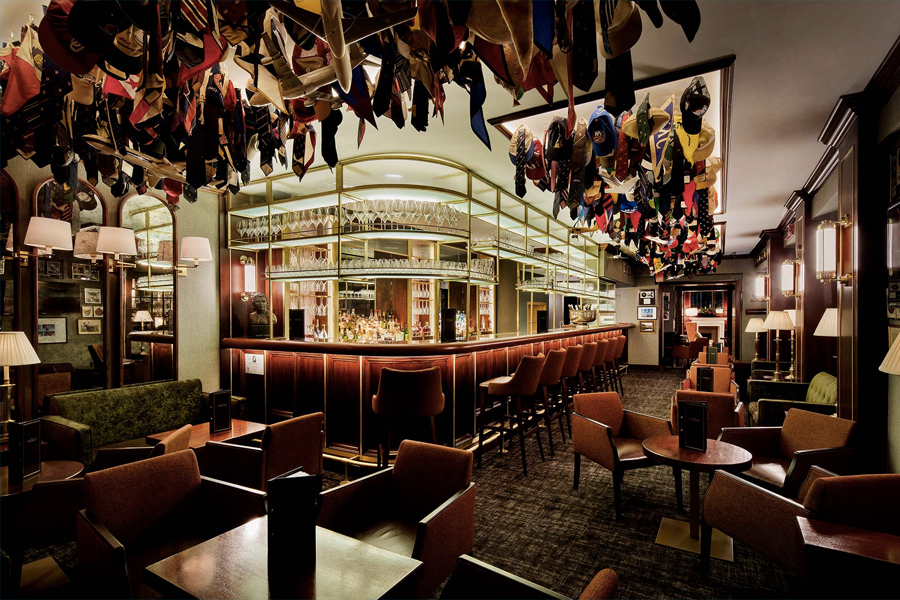 20. American Bar, London
Located in the iconic Savoy Hotel, American Bar is a lively art deco venue famous for its incredible atmosphere. With a menu emblazoned with classic cocktails and a live jazz pianist every night of the week, it's worth a look if you are ever in town.
Located in: The Savoy Hotel
Address: The Savoy, Strand, London WC2R 0EZ, United Kingdom
Phone: +44 20 7420 2111
The Best of the Rest
21. Carnival, Lima
22. Salmon Guru, Madrid
23. Zuma, Dubai
24. Little Red Door, Paris,
25. 1930, Milan
26. Two Schmucks, Barcelona
27. El Copitas, St Petersburg
28. Cantina OK!, Sydney
29. Lyaness, London
30. Himkok, Oslo
31. Baba au Rum, Athens
32. Panda & Sons, Edinburgh
33. Swift, London
34. Three Sheets, London
35. The Bamboo Bar, Bangkok
36. Tjoget, Stockholm
37. Buck & Breck, Berlin
38. Employees Only, New York
39. Bulletin Place, Sydney
40. Bar Benfiddich, Tokyo
41. Artesian, London
42. Sober Company, Shanghai
43. Indulge Experimental Bistro, Taipei
46. Room by Le Kief, Taipei
47. Alquimico, Cartegena
48. High Five, Tokyo
49. Charles H, Seoul
50. Presidente, Buenos Aires
You'll also like:
10 Best Hotels in the World for 2020
Sydney Again Named One of the Top 10 Best Cities in the World
Best Whiskies in the World For 2020
General FAQs
What is the best bar in the world for 2020?
According to the World's 50 Best Bars 2020 list, the top venue worldwide is Connaught Bar in London. Famous for its stunning decor and expertly crafted martinis, this London institution has once again received top honours.
What os the best bar in Australia?
According to the World's 50 Best Bars 2020 list, the top venue in Australia is Sydney cocktail bar Maybe Sammy.
What is the best bar in New York?
While New York is loaded with great bars and venues, the World's 50 Best Bars 2020 named Dante as the city's best and second in the world.