Bar 83 at Sydney Tower Scores a 'Jetsons' Inspired Reno
All images via loopcreative
Can you hear the original Jetsons' theme song? Because that's all we've been humming since we saw the photos of the brand new bar opening atop Sydney Tower. Replacing the former function space Studio, Bar 83 is stepping into an alternative future with space-age vibes and an award-winning bartender to serve you drinks that are out of this world.
You'll also like:
Harnessed by James Boag Could Be the Greatest Meal You Ever Experience
Epic Batman Garage in 'Wayne Manor' House in Toorak Melbourne
11 Best Gin Bars in Brisbane to Join the Gin Revolution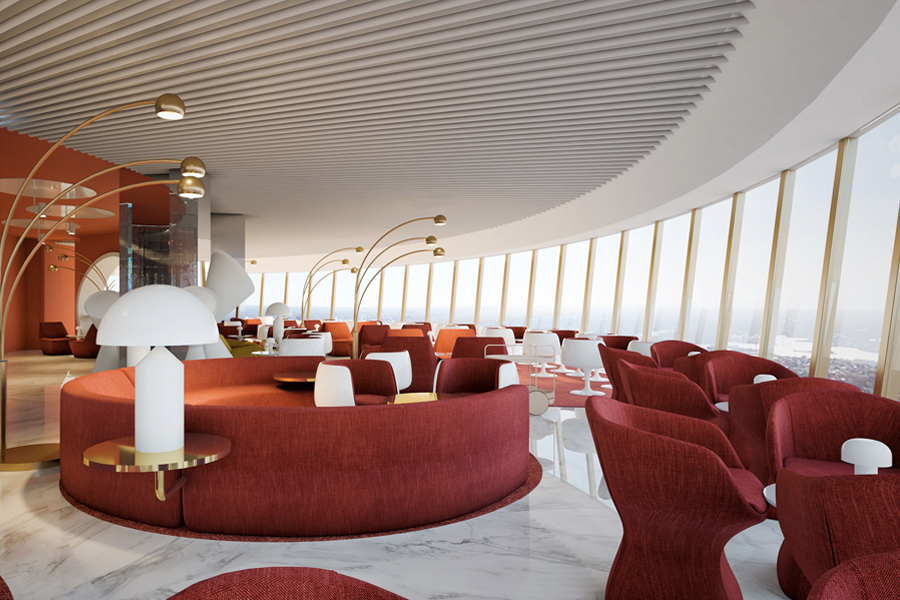 Now officially Sydney's highest bar, this spaceship-esque destination sits 245 metres above the ground. At 83 storeys up you might as well be shooting for the stars. Bar 83 is Sydney Tower's newly refurbished dining location, taking over from where the 360 bar left off. Designed for "international and local guests alike", Sydney studio Loopcreative wanted the atmosphere to feel like "a time capsule of the era."
"In line with this altitude, the space that we have designed is one that is international in style transporting guests back in time with a subtle hint of retro nostalgia," design firm LoopCreative said. "The space is bold, and also a little bit cheeky. We wanted to design a bar, that to international and local guests alike, appeared as if it had always been there – a time-capsule of the era."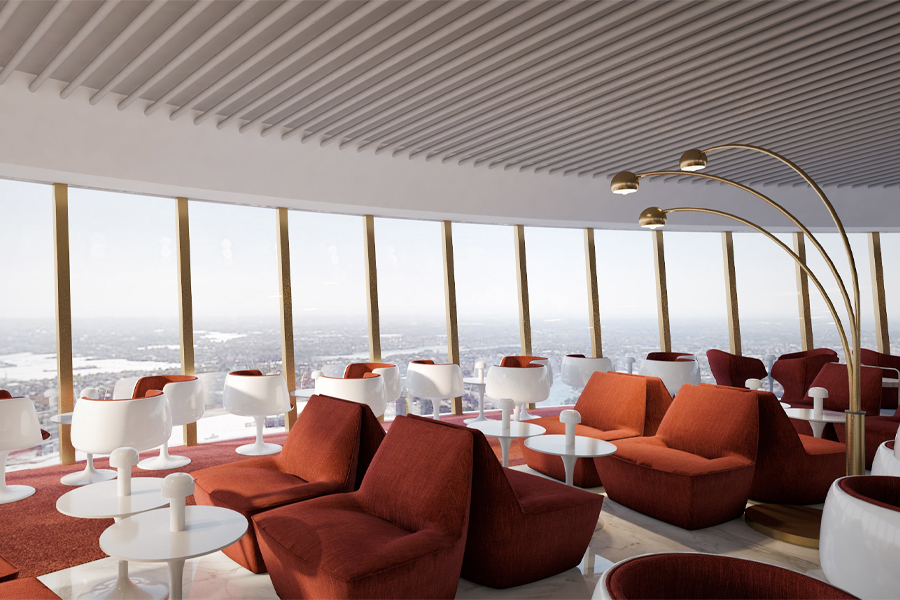 Opening every day except Sunday, and until 2 am on Fridays and Saturdays,  award-winning bartender Jenna Hemsworth will be crafting cocktails curated from eight years of bartending experience. Coming from incredible establishments like The Baxter Inn and Restaurant Hubert, Hemsworth will bring out native ingredients for the locals, mixed in with a modern, minimalistic format for the tourists.
Joining Bar 83 in Sydney Tower will be SkyFeast, a relaxed buffet-style restaurant with table service. For those after something as fancy as Bar 83, Infinity will be the place to dine. With dishes from the mind of chef Mike Dierlinger, just like Hemsworth, Dierlinger will be showcasing fresh Aussie produce.
Bookings are already available now for the brand new dining precinct which is set to open its doors on Friday 25 September. So get your hovercars ready because there ain't no parking on Pitt street.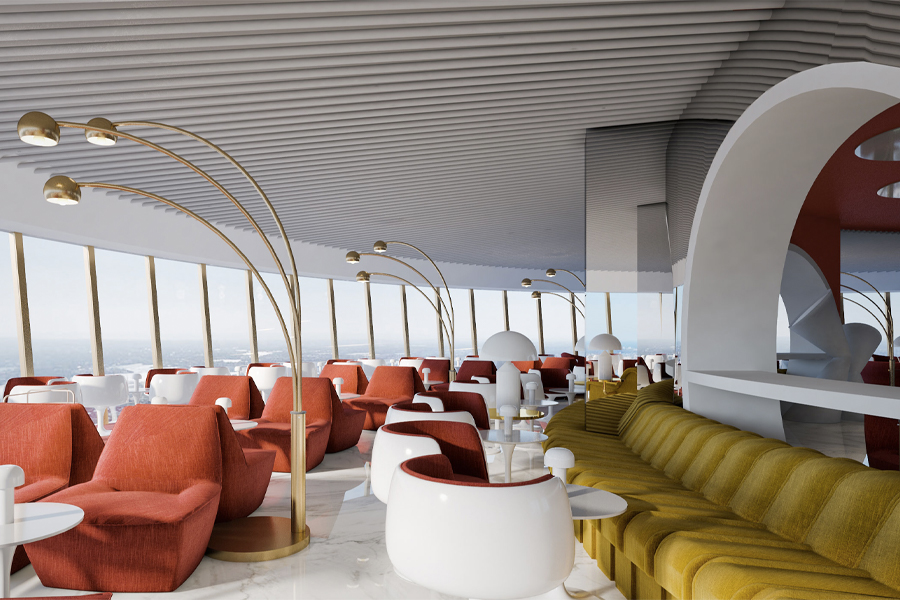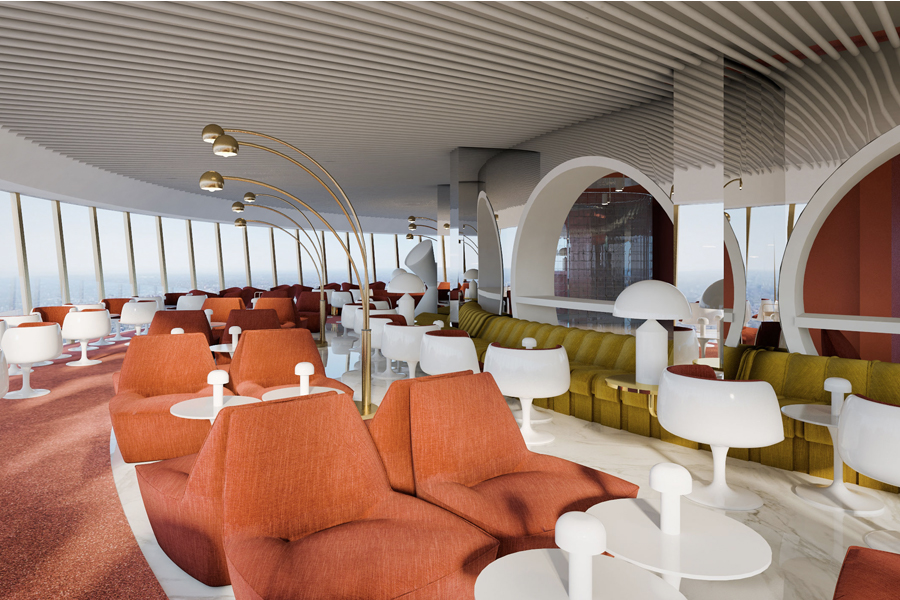 You'll also like:
Carlton & United Breweries' New Actual Vodka Seltzer
Epic Batman Garage in 'Wayne Manor' House in Toorak Melbourne
Lalo's Hand-Crafted Tequila is Made the Traditional Way