8 Best Bars in Parramatta
It's no secret that Parramatta is thriving, with the creation of Sydney's 'second CBD' meaning new bars, cafes, and restaurants popping up faster than the time it takes to get from Sydney to the west on the M4. And, as the hub of Western Sydney's up-and-coming foodie scene, Parramatta has a plethora of bars just waiting to be explored. From underground bars to sprawling beer gardens, these are the best bars in Parramatta you should visit.
Related: Looking for the best restaurants in Parramatta? These are our favourites.
Best Bars in Parramatta at a Glance
Our list of the best bars in Parramatta goes like this.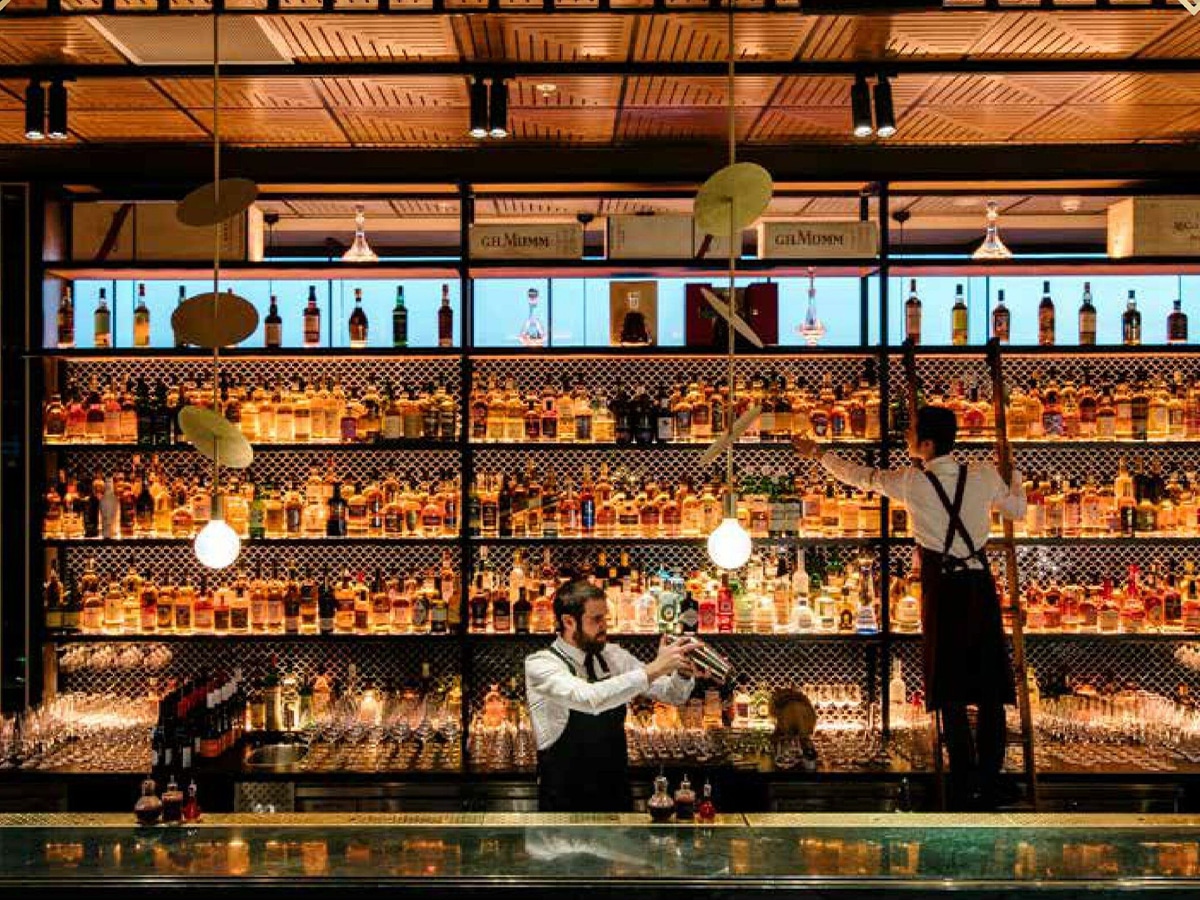 1. Nick & Nora's Parramatta
This bar manages to encapsulate 1920s opulence right in the heart of Parramatta's CBD. Located on the 26th floor of the V Building, this rooftop bar is the perfect spot for a Gatsby-themed shindig with your mates. The drinks menu includes an extensive range of champagne (of course) and classic cocktails, and when it comes to food, you can expect oysters, caviar, local and imported cheese and cured meats and canapés, all very on-theme.
Address: Level 26/45 Macquarie St, Parramatta NSW 2150
Hours: Wed-Thurs 5pm-12am, Fri-Sat 4pm-12am, Sun 3-10pm
Phone: (02) 8646 4930
Check out Nick & Nora's Parramatta Nick & Nora's Parramatta Menu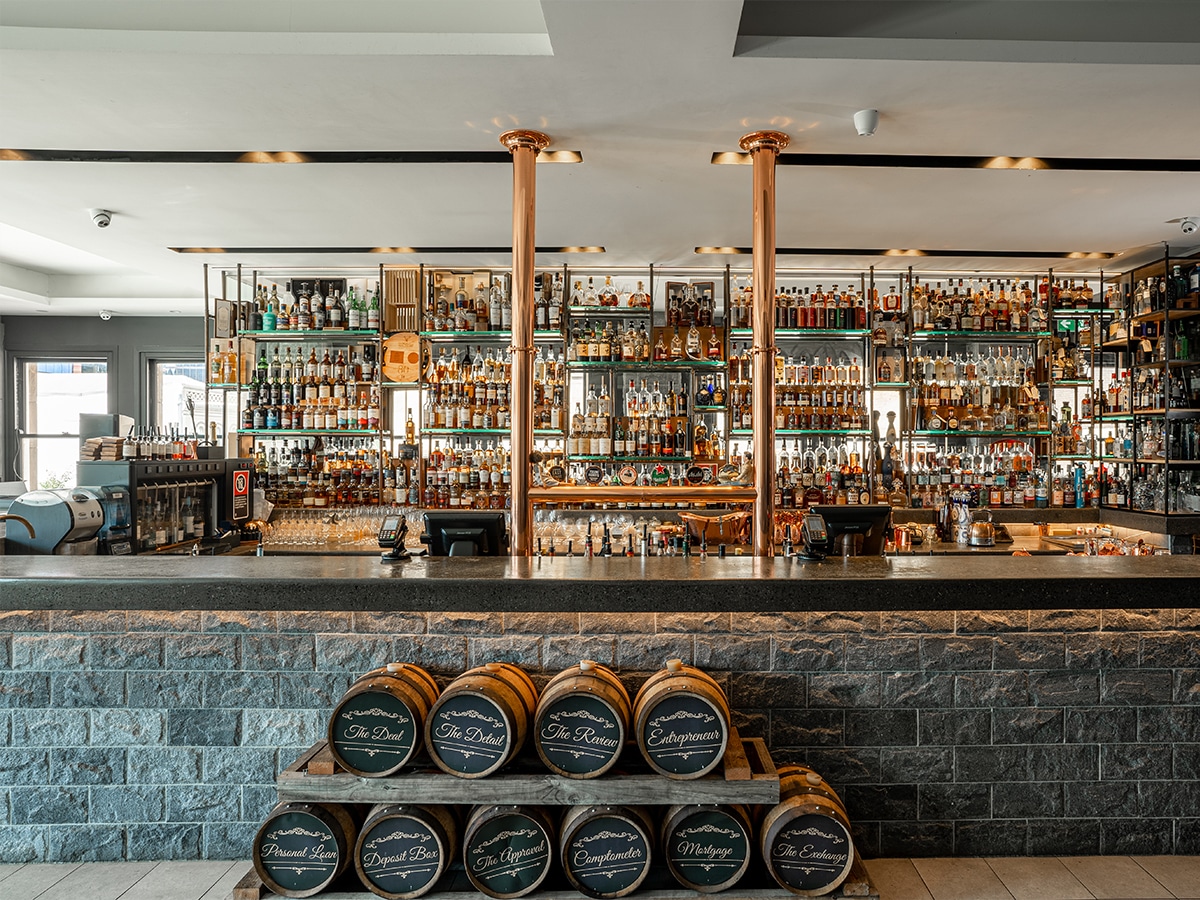 2. Heritage Lounge
If you're looking for a sophisticated cocktail bar in Parramatta, look no further than Heritage Lounge. Nestled in a heritage-listed 1920s building, the glamour starts as soon as you step inside and soak up the decadent fit-out. We recommend the Bankers Charm cocktail, made with sailor jerry savage apple, ailsa bay whisky, ginger liqueur, and honey with fresh lemon, and to add to the ambience, you can also order cigars!
Address: Level 1/215 – 217 Church St, Parramatta NSW 2150
Hours: Mon-Fri 4pm-1am, Sat-Sun 3pm-1am
Phone: 0434 381 688
Check out Heritage Lounge Heritage Lounge Menu
---
Featured Video from Man of Many
---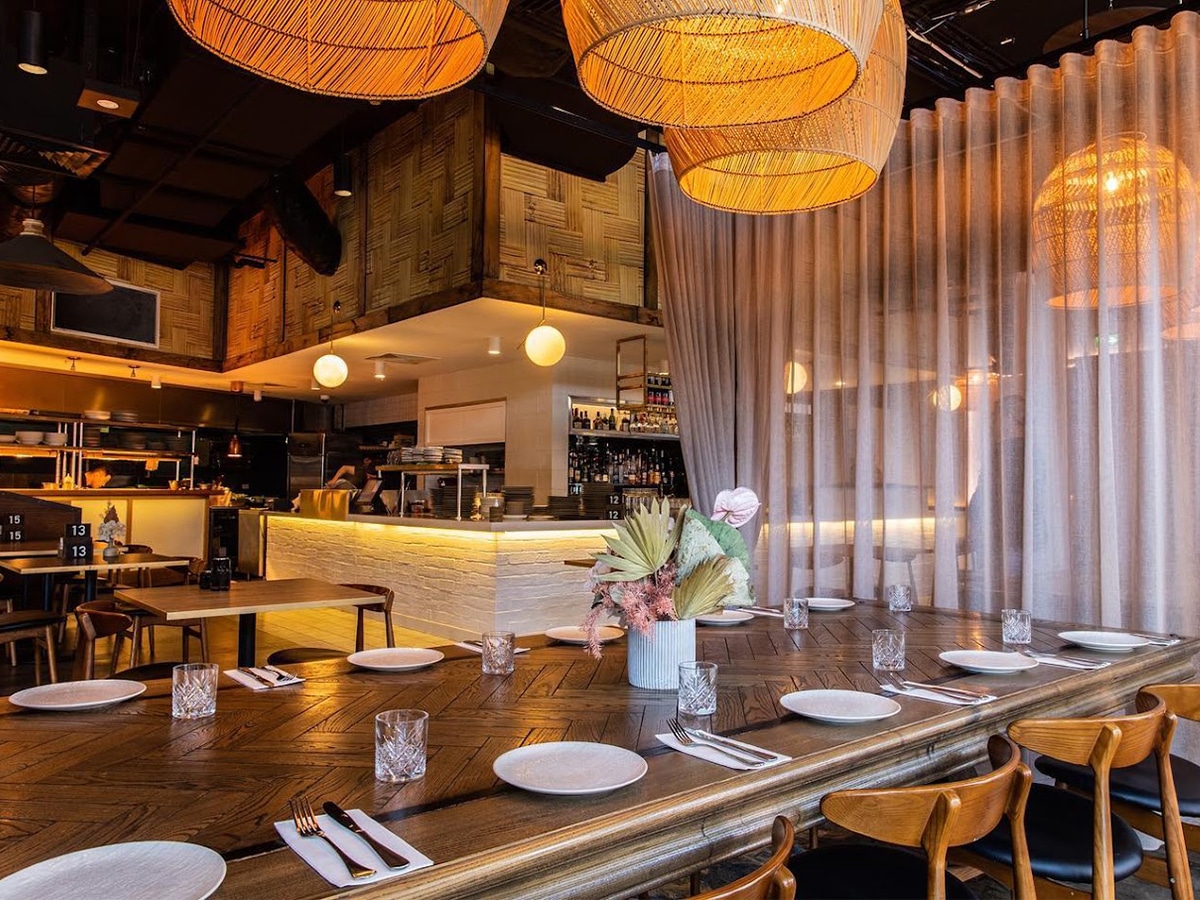 3. ALEX&Co. Parramatta
A much-loved institution in the Paramatta nightlife scene, this vibrant bar is one of Parramatta's best bars, dedicated to ensuring you have a good night. They host happy hour every Monday to Friday from 4pm to 6pm, and you will also find live DJs playing on selected nights. Combine this with a drinks menu that is sure to keep you interested all night long, standouts include grilled halloumi and kingfish ceviche to start, and for something more substantial, how does organic potato gnocchi with sauteed exotic mushrooms, truffle cream & pecorino & fine herbs sound? Just perfect, if you ask us.
Address: Shop 2-4/330 Church St, Parramatta NSW 2150
Hours: Mon-Fri 11.30am-11.30pm, Sat-Sun 11.30am-1am
Phone: (02) 9194 4499
Check out ALEX&Co. Parramatta ALEX&Co. Parramatta Menu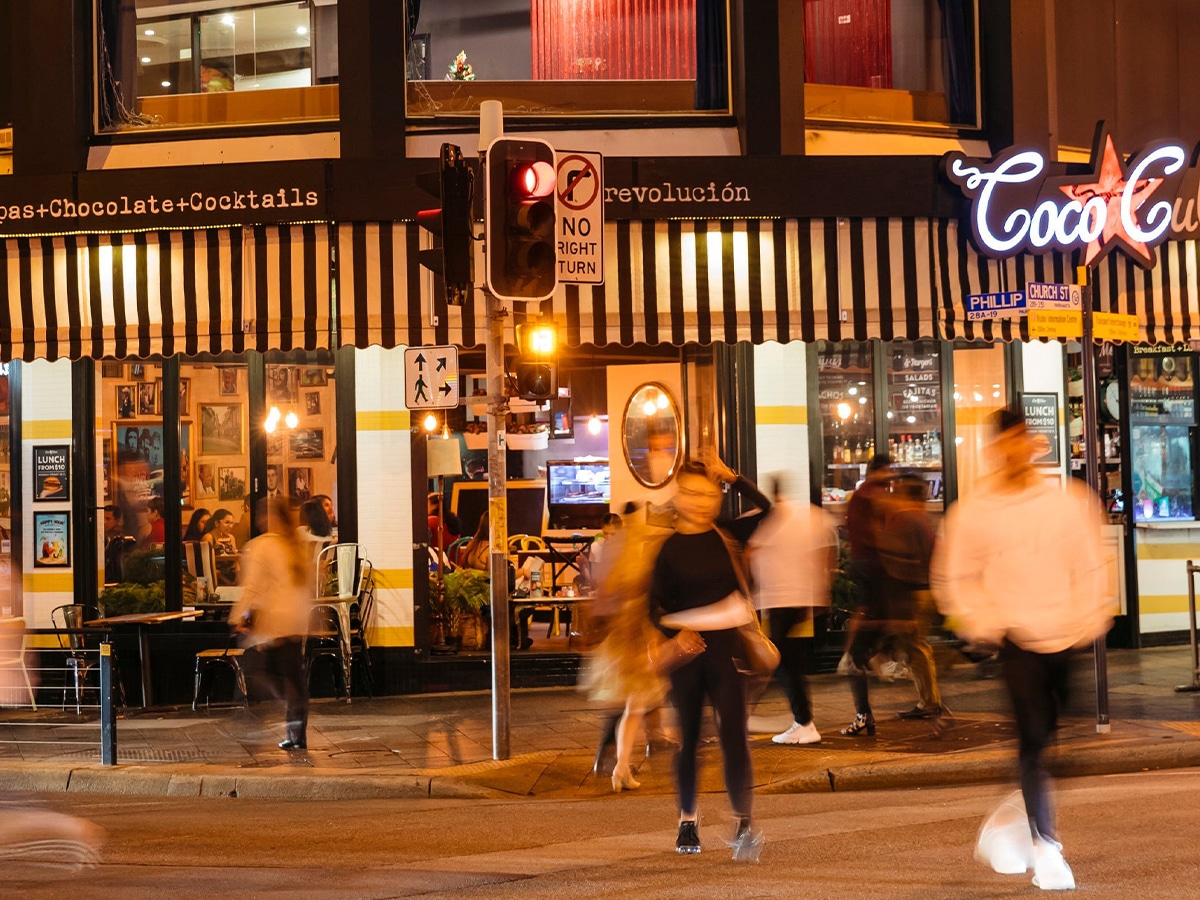 4. Coco Cubano Parramatta
Offering a taste of South America right in the heart of Western Sydney, Coco Cubano is the perfect, casual drinking hole that will transport you right to the streets of downtown Havana. You can expect colourful cocktails and a Cuban-inspired menu featuring Cuban street sandwiches, nachos, fajitas, and of course, quesadillas! The laid-back bar and restaurant are the perfect spot to while away Sunday arvo.
Address: 302 Church St, Parramatta NSW 2150
Hours: Mon-Thurs 7.30am-10pm, Fri 7.30am-11pm, Sat 8am-11pm, Sun 8am-10pm
Phone: (02) 9635 1484
Check out Coco Cubano Parramatta Coco Cubano Parramatta Menu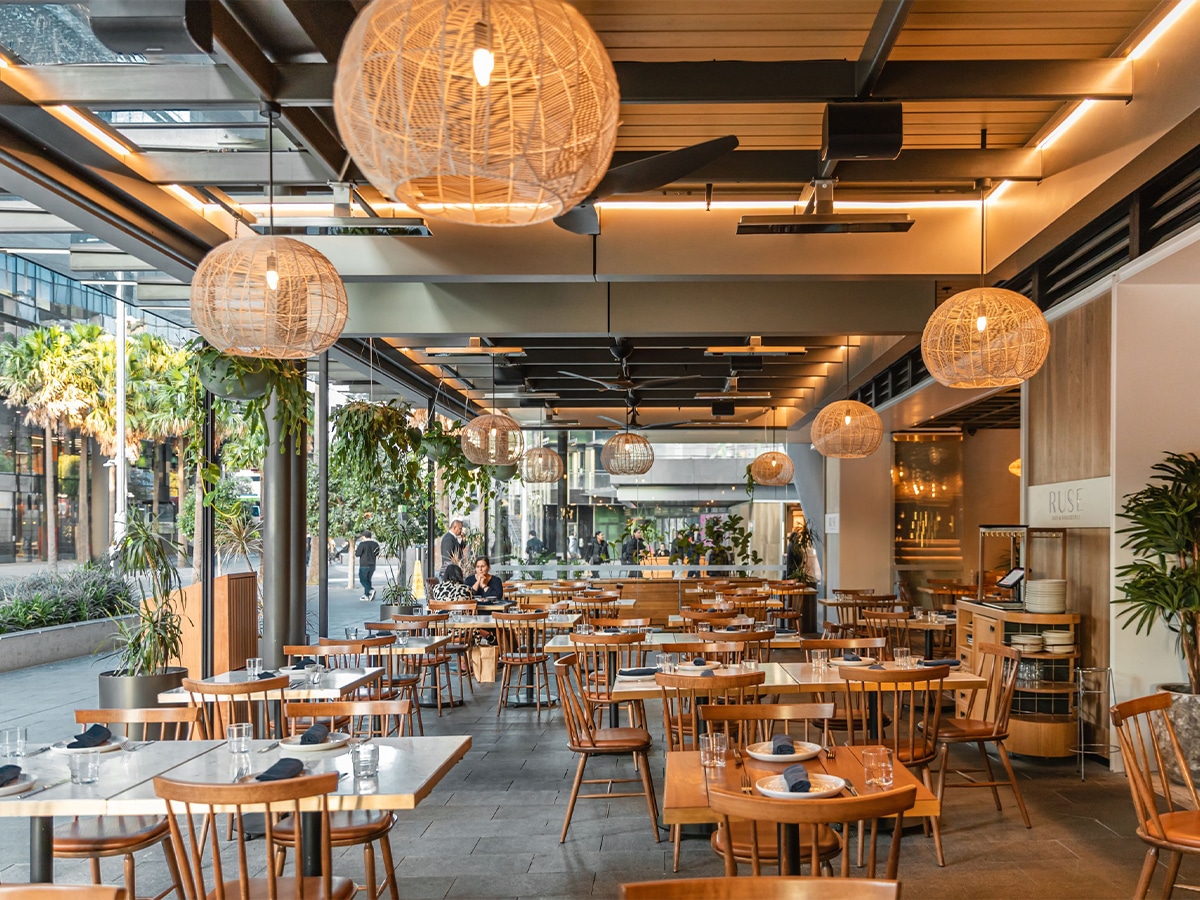 5. Ruse Bar and Brasserie
This is one of the best bars in Parramatta for a European-inspired all-day dining brasserie experience. The space itself is huge, with a brasserie, private dining room and wine cellar, as well as a casual bar area with its own kitchen and more laid-back menu. The food is inspired by charcoal and fire — we can't go past the dry-aged duck breast with duck croquette, beetroot, and radicchio, paired with a Malfy gin & strawberry spritz.
Address: Shop 4.01-4.03 Parramatta Square, 12 Darcy St, Parramatta NSW 2150
Hours: Tues 12-10pm, Wed-Fri 12pm-12am, Sun 5.30pm-12am
Phone: (02) 9169 0835
Check out Ruse Bar and Brasserie Ruse Bar and Brasserie Menu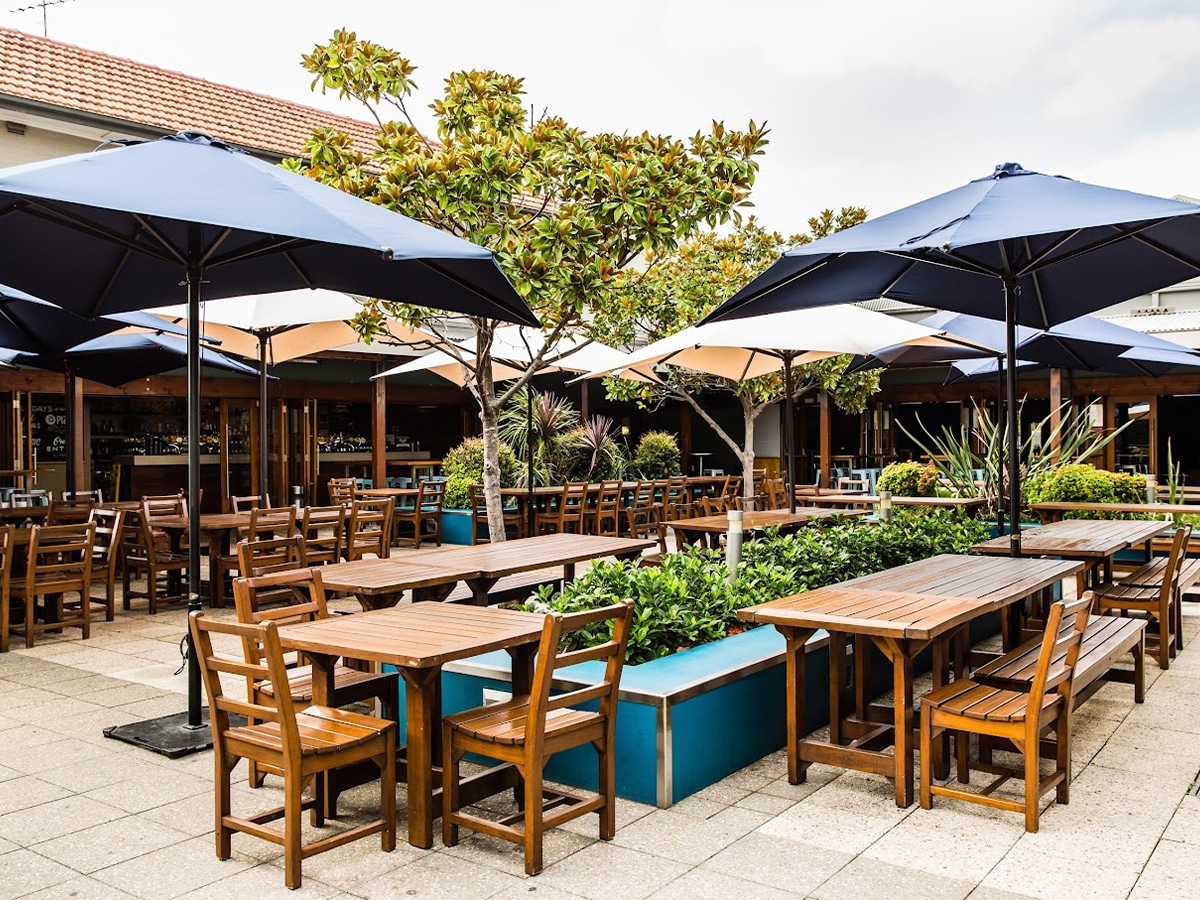 6. Albion Hotel
Known fondly by locals as the Albie, this humble pub has undergone a rejuvenation in recent years, bringing it up to par as one of the top spots in Parramatta for a few bevvies. Their main drawing card is their massive beer garden that you'll find out back, as well as the epic repertoire of craft beers they have on tap. The food is everything you'd expect from a classic Aussie pub, with a little bit of finesse on the side.
Address: 135 George St, Parramatta NSW 2150
Hours: Mon-Thurs 10am-4pm, Fri-Sat 10am-6pm, Sun 10-12am
Phone: (02) 8587 4600
Check out Albion Hotel Albion Hotel Menu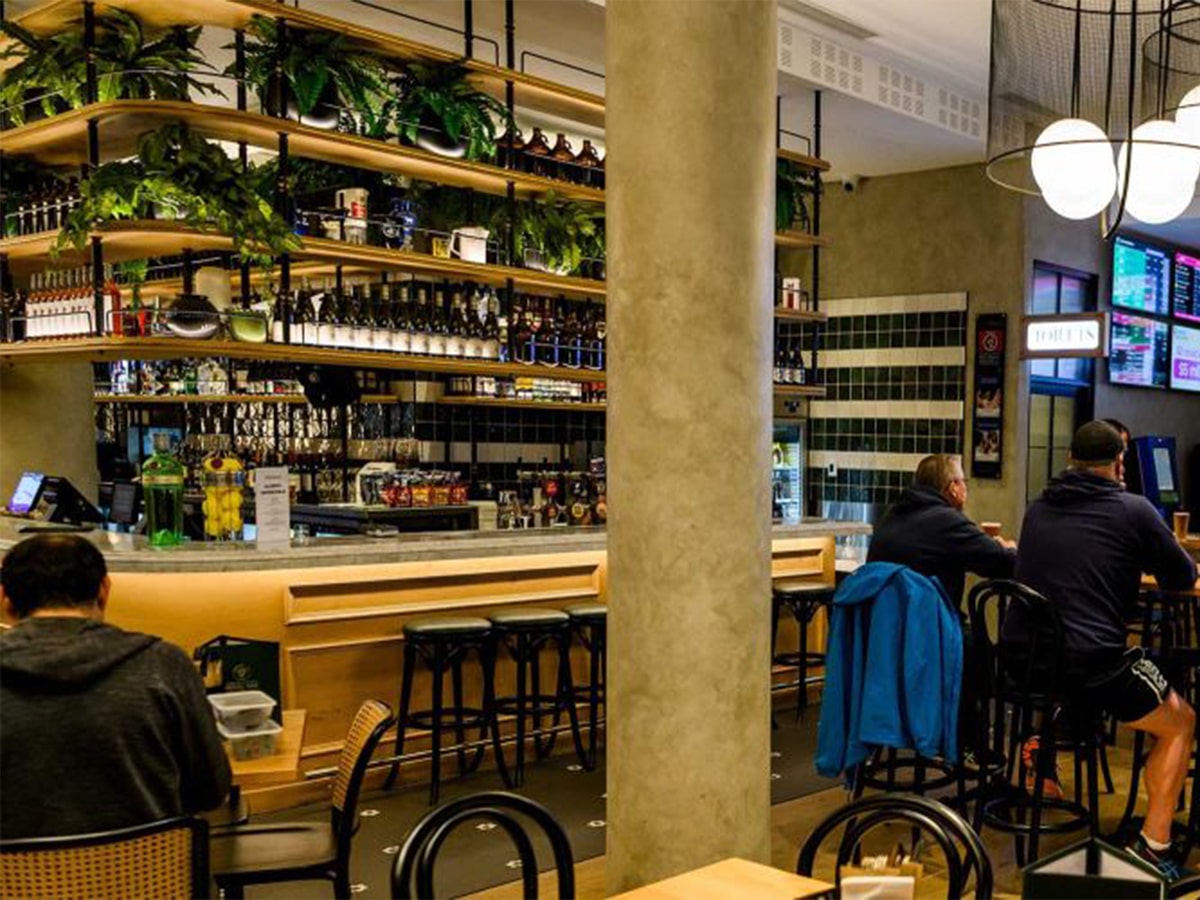 7. Royal Oaks
A local pub favourite, but a little bit fancy, the Royal Oak is one of the best bars in Parramatta to grab a meal and a good drop. The family-owned and operated venue is a good pick for foodies out there, serving up pub classics and weekly specials — come down on a Sunday for the pot and pie special for just $20, plus pints at schooner prices!
Address: 404 Church St, Parramatta NSW 2150
Hours: Sun-Thurs 10-12am, Fri-Sat 10-3am
Phone: (02) 9683 5637
Check out Royal Oaks Royal Oaks Menu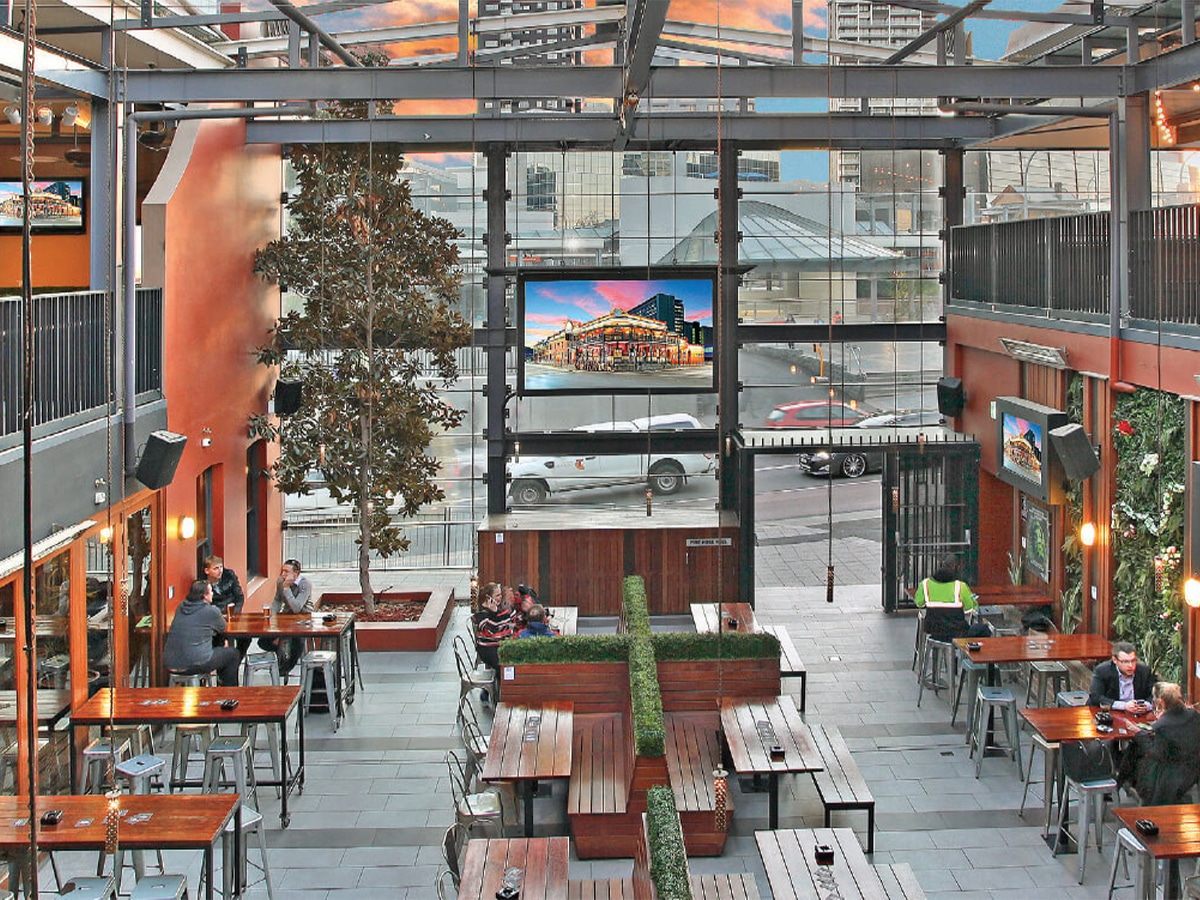 8. The Commercial Hotel
If you're on the hunt for the best sports bar in Parramatta, The Commercial Hotel is your guy. The quintessential spot to kick back and relax for a night watching your favourite teams, there is also a beer garden and beer tanks on site. It is open until the early hours of the morning, with live music on the weekends, so you can celebrate (or drown your sorrows) post-match. Located on the corner of Hassall Street, it has kept its traditional facade, which makes us love it even more.
Address: 2 Hassall St, Parramatta NSW 2150
Hours: Mon-Thurs 10am-4am, Fri 10am-6am, Sat 9am-5am, Sun 10am-12am
Phone: (02) 9635 8342
Check out The Commercial Hotel The Commercial Hotel Menu
How Man of Many Chose the Best Bars in Parramatta
While the area is better known for its variety of cuisine, choosing the best bars in Parramatta meant incorporating a few pubs, clubs, and hotels because there's only a handful of traditional bars on offer. It helps that Man of Many's team of experts are all based in Sydney, with plenty of knowledge about all things whisky, beer, and cocktails. Of course, having a few friends in the industry means we've been able to explore most of these bars at our own pace, basking in the atmosphere, trying the food on offer, and most importantly, the high level of mixology shown at every bar listed below.
Bars in Parramatta FAQs
What is the best bar in Parramatta with a view?
The best bar in Parramatta with a view is Nick & Nora's Parramatta.
What is the best Parramatta bar for cocktails?
The best Parramatta bar for cocktails is Heritage Lounge.
Which bar in Parramatta serves the best food?
The bar in Parramatta serving up the best food is ALEX&Co.
You'll also like:
Best Cafes in Parramatta
Best Restaurants in Parramatta
Best Charcoal Chicken Shops in Sydney
---
Featured Video from Man of Many