18 Best Peaty Scotch Whisky Brands for Smoky Dram Fans
Peaty scotch is back! And as the world's palate becomes more and more refined, and information on our favourite drams becomes more readily available, people are starting to come around to drinking the best peated whiskies on the market. Peaty scotch whisky, or 'Smoky Scotch' as many call it, is the subcategory of whisky that entices the nostrils and enlivens the senses with its intense, smoky flavour imparted by the use of peat in the germination process of the barley.
You'll also like:
15 Best Irish Whiskey Brands
A Guide to Single Malt Scotch Whisky
Investing in Rare Whisky Returned 600% Over 10-Years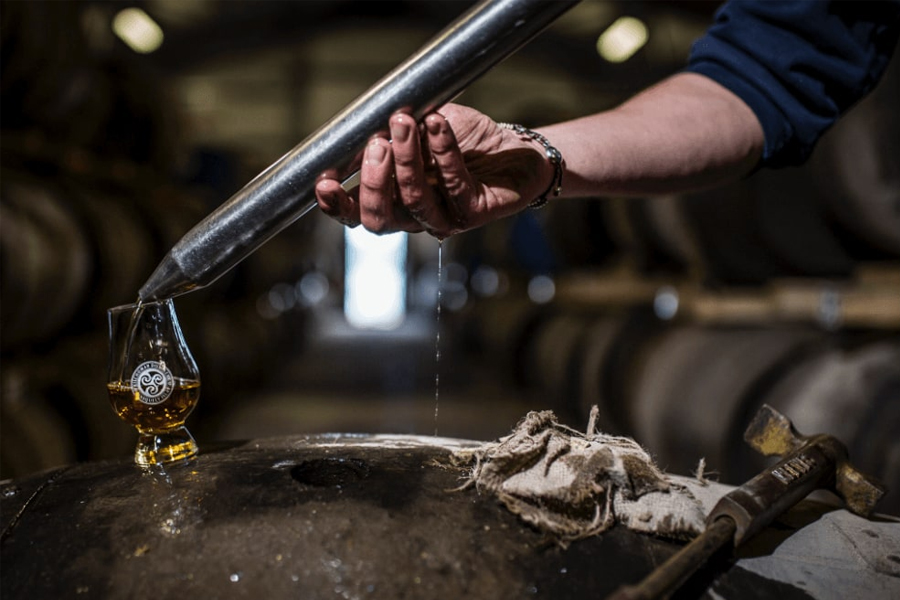 What is Peat?
Peat is an accumulation of decaying (or, rather, partially decayed) vegetation or organic matter, and can be found naturally occurring in peatlands, bogs, mires and moors. Peatlands, while one of the most effective ecosystems on the planet, are a great source for this peat, which is essentially a thick mud, and can be cut out in square bricks and dried as an alternative fuel source to coal.
Given peat's availability (it is found worldwide, largely in the top of the northern hemisphere through North America, Russia and Northern Europe, with a very large concentration in Scotland), it made for a reliable and easily procured source of fuel before coal and other options made their way to Islay from Glasgow hundreds of years ago.
Peat's influence in smoky whiskey is measured in PPM (parts per million), which looks at the prevalence of phenols, moisture, nitrogen content, and the predicted spirit yield of the final run. Malting the barley to a higher ppm can contribute to a much smokier whisky, but the ppm of the raw material is not a trusted measurement of the peat flavour which ultimately ends up in the bottle.
What this means is that the universally accepted PPM measurement is a good indicator of the presence of peat, but also has a wide range of scope for distillers–not all that dissimilar to the measurement used by brewers to determine the bitterness levels of a delicious beer.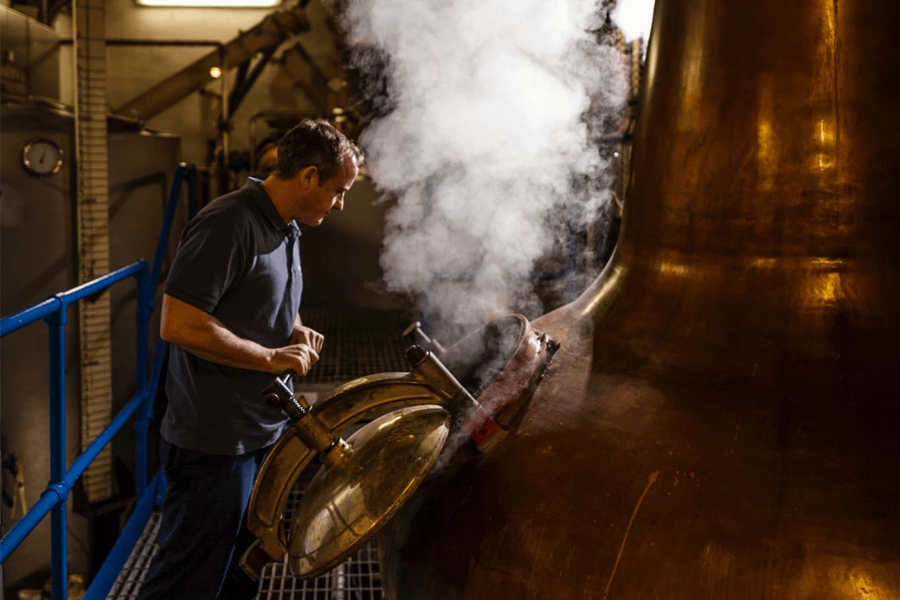 What is Peaty Scotch?
Peaty whisky, and peaty Scotch, in particular, is proof of the old adage that necessity is the mother of invention. Scotland, already a famously inventive country (seriously, look at this list), may not have invented whisky, but they can certainly be credited with having perfected it. On the Hebridean island of Islay, however, the practice of burning peat as a heat source where others were scarce led to a unique style of whisky. Distinct from its fruiter, sweeter mainland counterparts, peaty whisky soon became an acquired taste favoured by many.
And then, despite having more conventional forms of heat on hand, other places started to replicate this. Peaty scotch whisky is now produced all over the world, with some of the best peated whiskies faring from places very far from Islay, including India and Japan.
How is Peaty Scotch Made?
During the malting process, barley is slightly germinated in order to draw sugars from the starch. This needs to be stopped halfway, however, which is done by applying heat. Where other heat sources are readily at hand in other parts of the world, Islay used peat to malt their barley from the get-go, creating a unique product that set their small corner of the world apart from the distilleries of Speyside, The Lowlands and The Highlands.
The smoke from the burning peat imparts a distinct flavour upon the grains, which finds its way into the final liquid, much to the joy of most peaty scotch lovers (and the chagrin of a few).
15 Best Peaty Scotch Whisky Brands

1. Ardbeg
Starting out with the obvious, Ardbeg's whiskies are some of the most famous smoky scotch brands in the world. They're a great place to start if you're in the nascent stages of peat appreciation. The ten-year-old expression is very pale in colour, with a very classic style of Islay peat on the nose; light flavours at the front palate showing lots of iodine, as is to be expected of peat cut from coastal bogs.
Ardbeg's Distillery is also responsible for some pretty spectacular special edition whiskies, as well as a consistent range that ticks different boxes depending on what it is you're after. They also release a new, experimental expression every year on Ardbeg Day in June–an international day of celebration for the iconic brand.
Founded: 1815
Price: from AU$90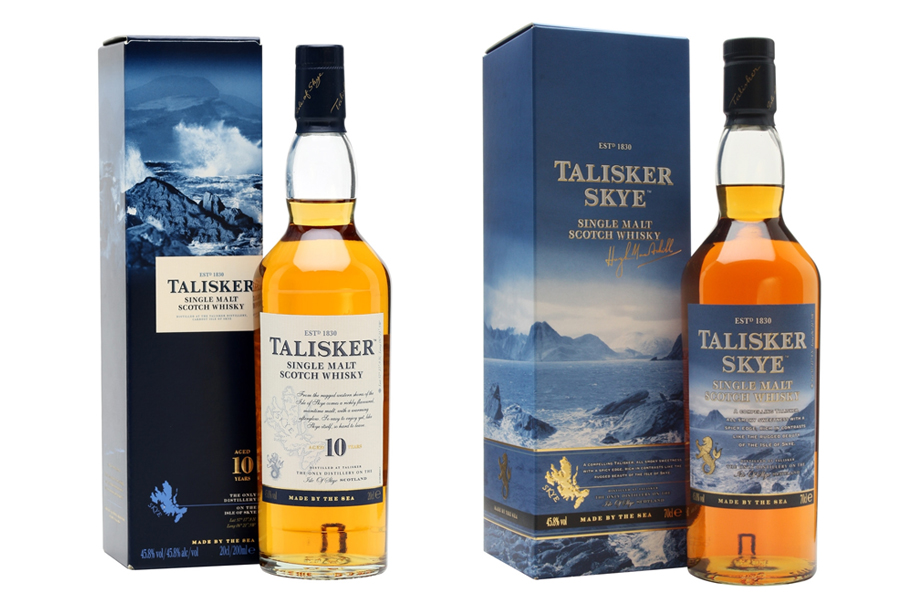 2. Talisker
The clever tagline 'made by the sea' encapsulates all that is good about this distillery. Starting with a 10-Year-Old expression, Talisker releases some of the most delicate and exquisite peaty scotch on the market, with only very slight peat influence, making for a balanced and subtle tipple that doesn't overpower the olfactory with lashings of smoke or iodine.
And given its location (connoisseurs and scientists are both divided on whether a spirit can truly display terroir, but if you ever needed proof that it can, Talisker is it), the saline, maritime characteristics endemic to anything made by the sea is delivered in spades.
Founded: 1830
Price: from AU$105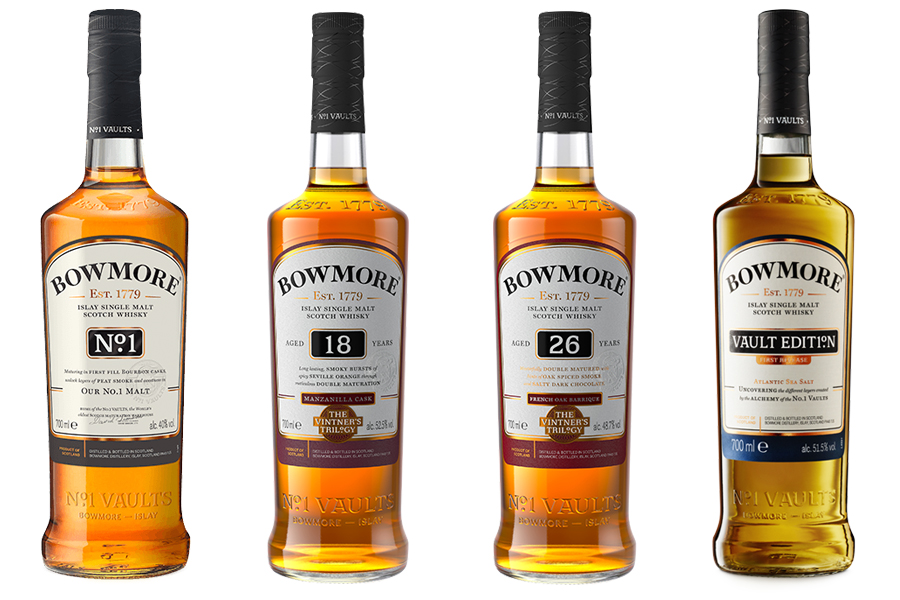 3. Bowmore
Established in 1779, the team at The Bowmore Distillery have had a lot of time to hone their craft, and as such, their product is one of the best peated whiskies on the market. Using a percentage of sherry casks in the ageing process makes for a softer, rounder and slightly sweeter style of Islay peaty scotch. In turn, this puts Bowmore at the top of the list in terms of entry-level peated whisky, as their expressions are approachable and extremely well-rounded.
Founded: 1779
Price: from AU$65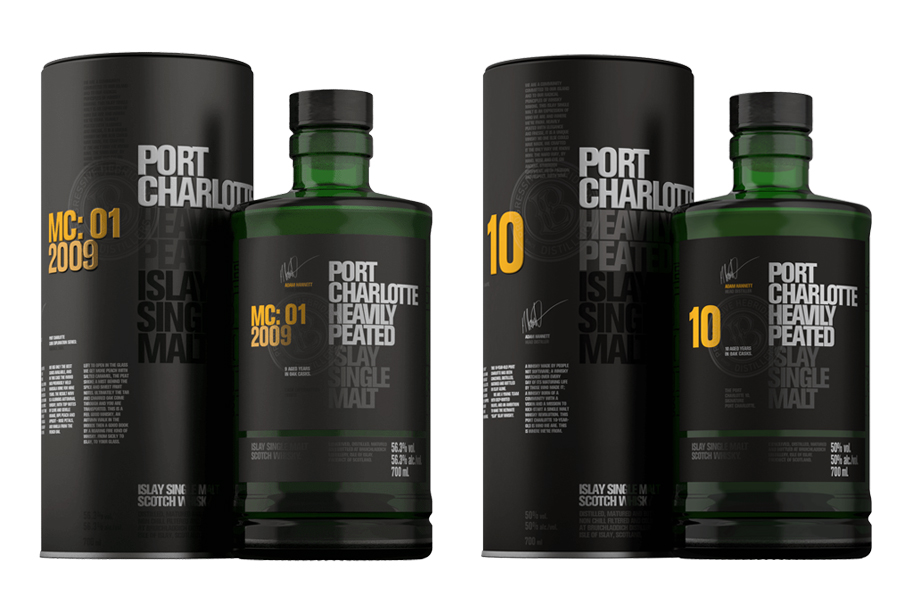 4. Port Charlotte
The first of two "ghost distilleries" on this list, a term which refers to a distillery that no longer exists, though examples of their craft can still be found on the market, often with many still in barrels. With releases from parent company Bruichladdich, a rare Islay distillery in that it doesn't use peat in the production of its own whiskies, Port Charlotte is a stellar example of traditionally peated whisky, and is one of the best peated whiskies money can buy if you're after a classic example.
Founded: 1881
Price: from AU$95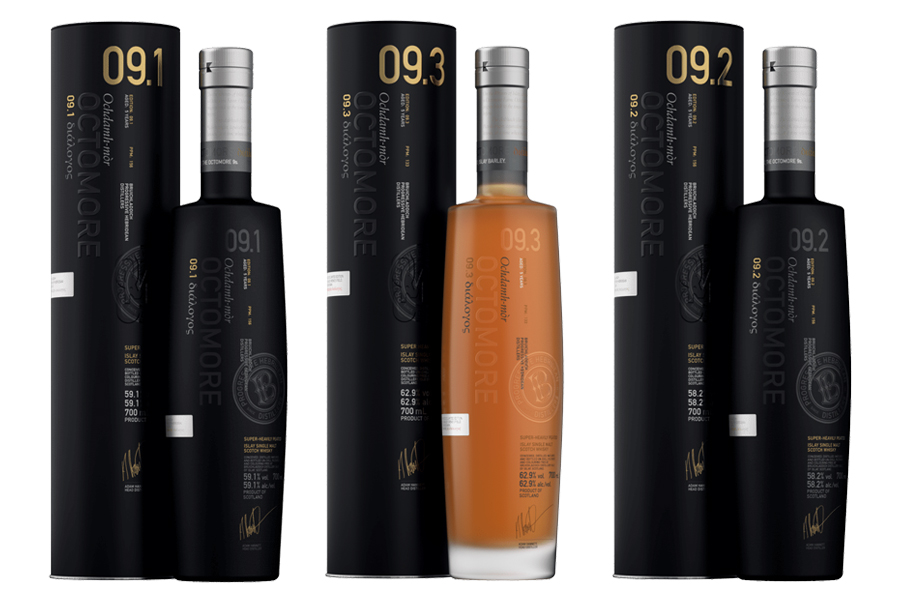 5. Octomore
Octomore is, simply put, the peatiest whisky in the world. With several expressions released, most of them as limited editions, all of them with numbers instead of names to deliberately obfuscate and challenge, Octomore is a beast that has turned convention on its head by refuting the notion that when talking about seriously premium whisky, age is not the most salient factor.
Widely known as one of the best peated whiskies money can buy, and distilled by the Young Turks of Scottish whisky Bruichladdich, Octomore's entire range is designed to show a different side of heavily peated whisky, by crafting delicate, subtle and complex drams that boast gargantuan PPM levels (their highest release to date has been over 300PPM).
Founded: 2002
Price: from AU$170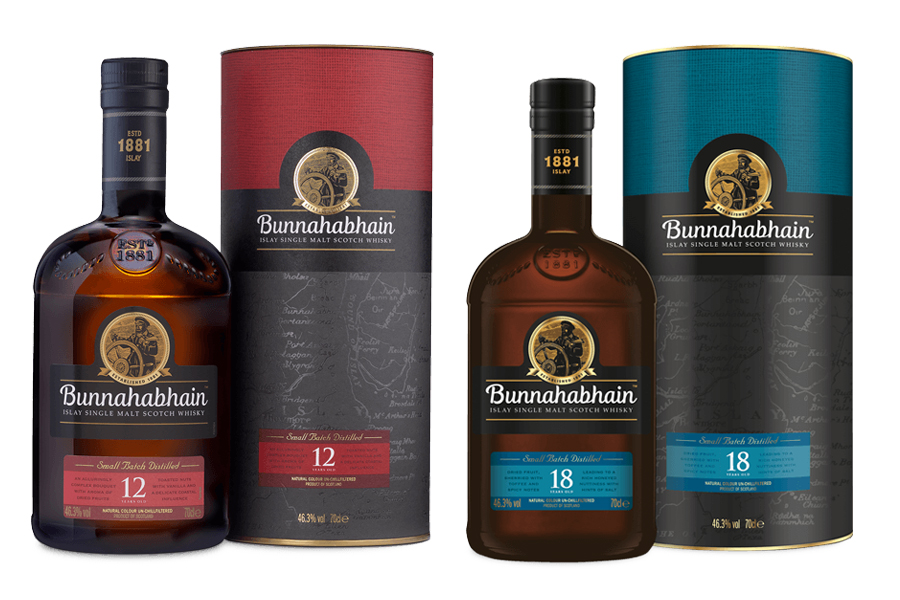 6. Bunnahabhain
Bunnahabhain, a Gaelic word meaning 'mouth of the river', is a coastal distillery at the northernmost part of Islay which has been producing some of the best Islay whisky since 1883, though found its real groove in 1960 when somebody had the acumen to build an actual road from their tiny village to other parts of the island.
1979 saw the introduction of their acclaimed 12-Year-Old expression, which enjoys huge popularity as one of the best smoky Scotch whiskies on the market. They also now have 18-Year-Old and a 25-Year-Old expressions on the market, both of which are go-tos for connoisseurs.
Founded: 1883
Price: from AU$165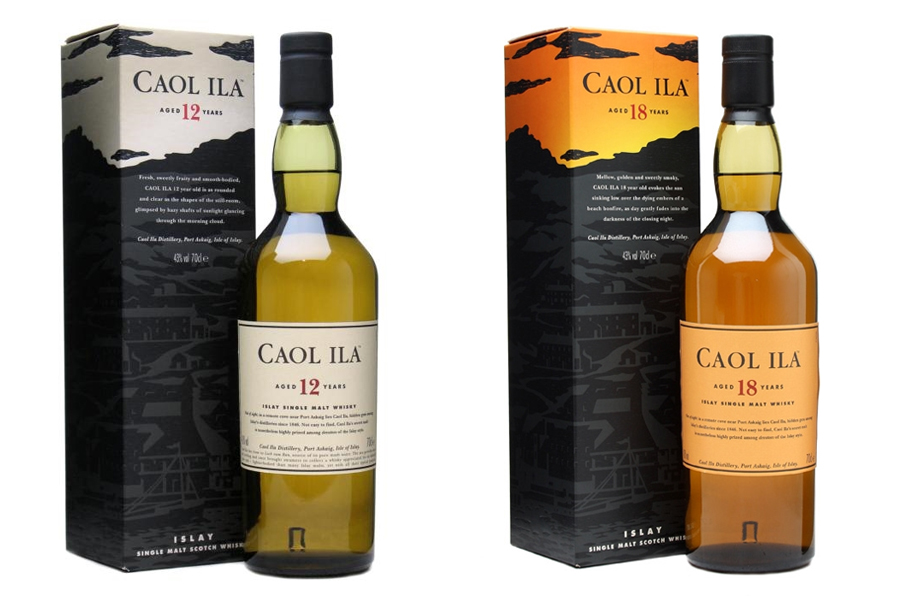 7. Caol Ila
Slightly south of Bunnahabhain lies the Caol Ila distillery, one of the more interesting offerings in terms of smoky Scotch. Though more than 95 per cent of Caol Ila's production goes towards blended whiskies such as the Johnnie Walker range, and Black Bottle, what gets released as single malt expressions are oft-lauded as some of the best peated whisky in the world. Fruity, floral and peppery in nature, Caol Ila's peat dances on the palate and leave a very clean, iodine-rich finish that makes the dram very moreish.
Founded: 1846
Price: from AU$85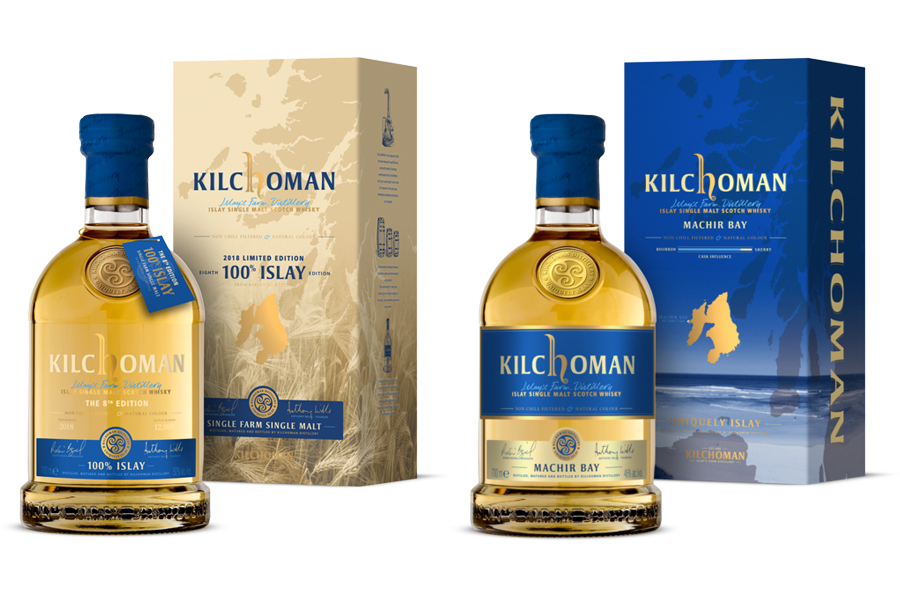 8. Kilchoman
Unlike many of the distilleries on Islay, Kilchoman doesn't sit on the coast, rather it's inland on the western side of the island, and is situated on a farm. This makes it unique in the sense that Kilchoman doesn't just produce a single malt whisky, but a single farm whisky, as all of the barley used in the production is grown in the surrounding fields and then malted on-site. With a variety of expressions on offer, Kilchoman is known amongst whisky lovers as one of the best smoky Scotch whiskies money can buy.
Founded: 2005
Price: from AU$75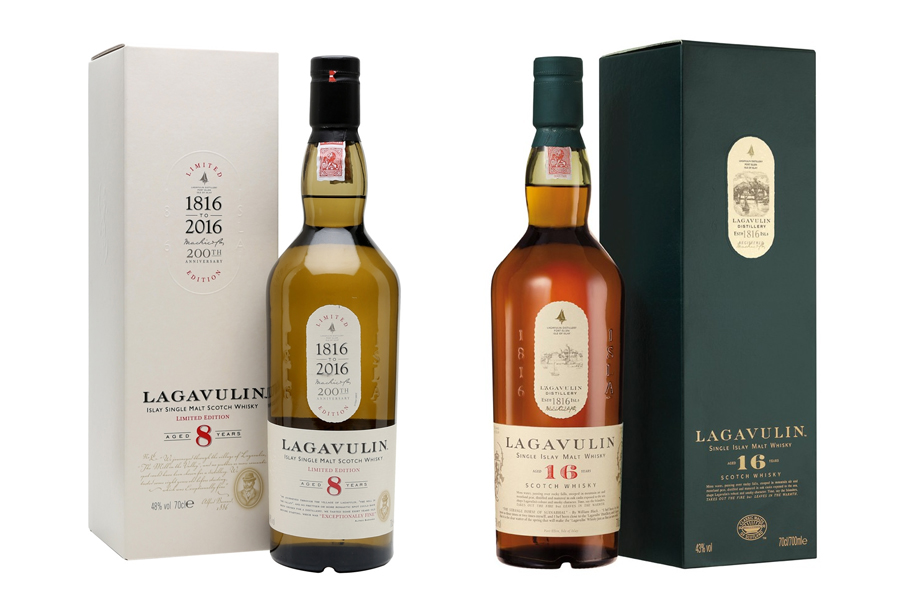 9. Lagavulin
As part of the enormous Diageo single malts portfolio, Lagavulin earned itself a reputation amongst peaty scotch connoisseurs long ago but perhaps found fame with thanks to Nick Offerman's character Ron Swanson on NBC's Parks and Recreation. Distinctly peaty, balanced, round and refined, their 16-Year-Old expression is favoured by many as the first bottle they reach for when in need of a smoky whisky.
Keep an eye out for the eight and 12-Year-Old limited-release editions as well; unlike most distilleries that release older whisky for a higher price, Lagavulin's special editions shows that younger single malts can be something to behold.
Founded: 1816
Price: from AU$105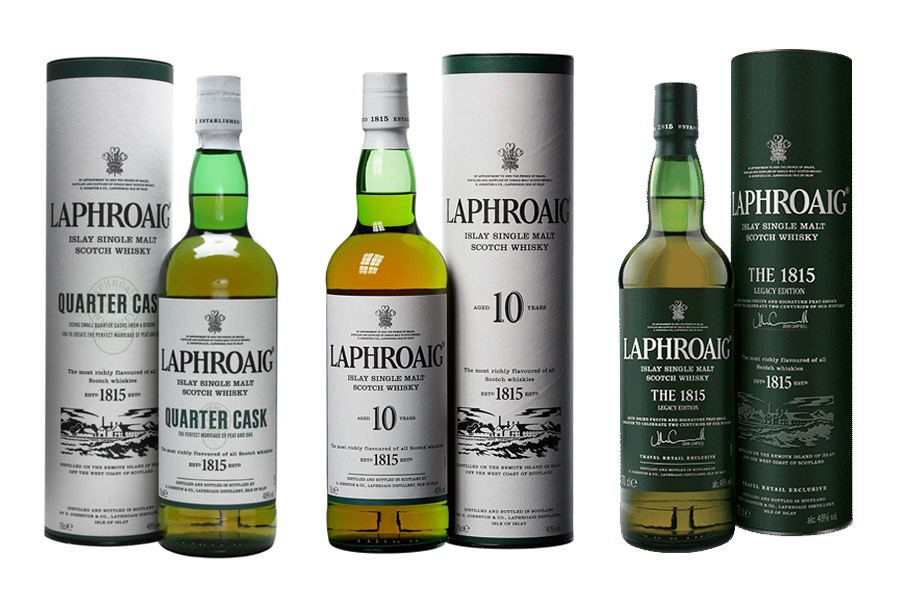 10. Laphroaig
Laphroaig began turning out single malt whisky in 1815, and the experience shows in the bottle. Pale in colour, the 10-Year-Old expression is a great starting point not just for the many and varied wonders their extensive offering entails, but also peated whisky in general. Very classic iodine smoke doesn't interfere with this as an easy-drinking dram, as it is still in balance with the rest of the flavour profile.
Interestingly, Laphroaig allows drinkers to sign up to the Friends of Laphroaig Club, the members of which are granted a square-foot sized plot of land next to the distillery which they can visit at any time. Laphroaig pays each landowner a dram of their whisky in rent each year upon visiting the site.
Founded: 1810
Price: from AU$50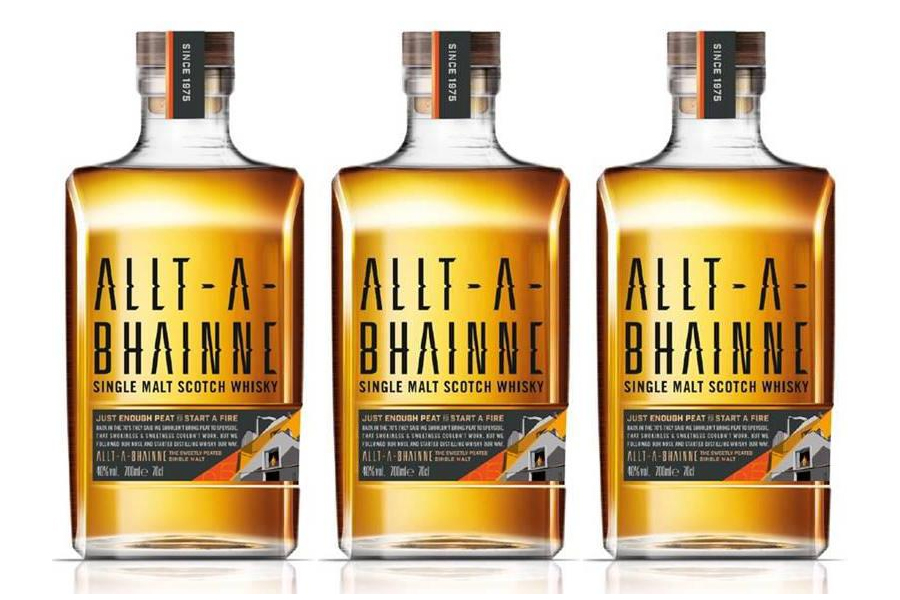 11. Allt-á-Bhainne
Pronounced "Alt-Uh-Bunya", Allt-á-Bhainne is an interesting peated Scotch in that it hails from Speyside, not Islay, offering a completely different flavour profile to that which most drinkers are used. The traditionally sweet and spicy flavours of Speyside are here propped up by the restrained use of locally-sourced peat, making a smoky Scotch whisky like no other.
It's also one of the lowest-cost options on this list, making it an easy one to keep on the shelf if you're on a lower budget.
Founded: 1975
Price: from AU$80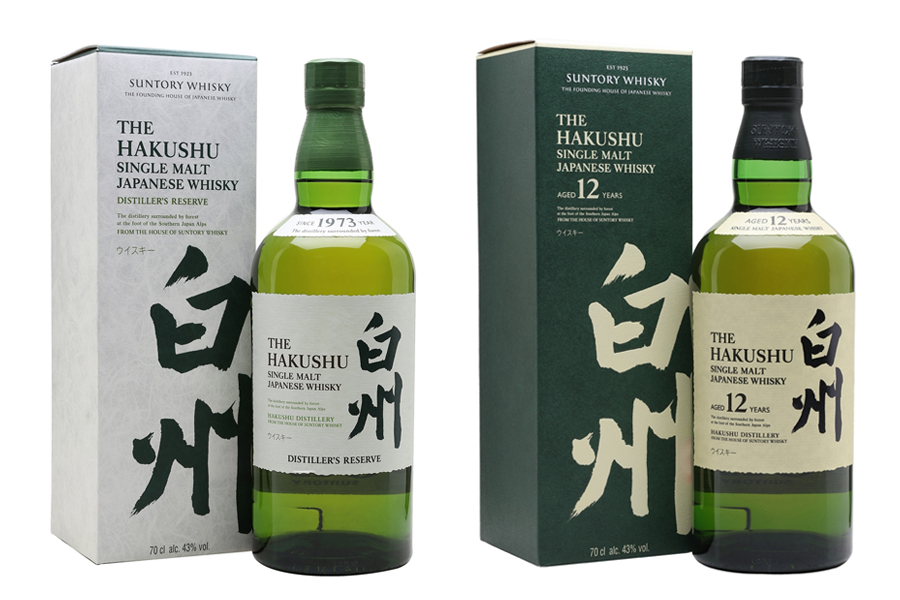 12. Suntory Hakushu
Hakushu is elegant in a glass and a perfect example of how Japanese distilleries have an incredible ability to take a tradition from another country and slightly rework it to make it their own. With a relatively low level of delicate smoke (just 5PPM), Hakushu is a stunning example of fantastic whisky from this distillery and shows beautiful notes of fruit and spice that finish with a lengthy hint of peat.
Founded: 1973
Price: from AU$200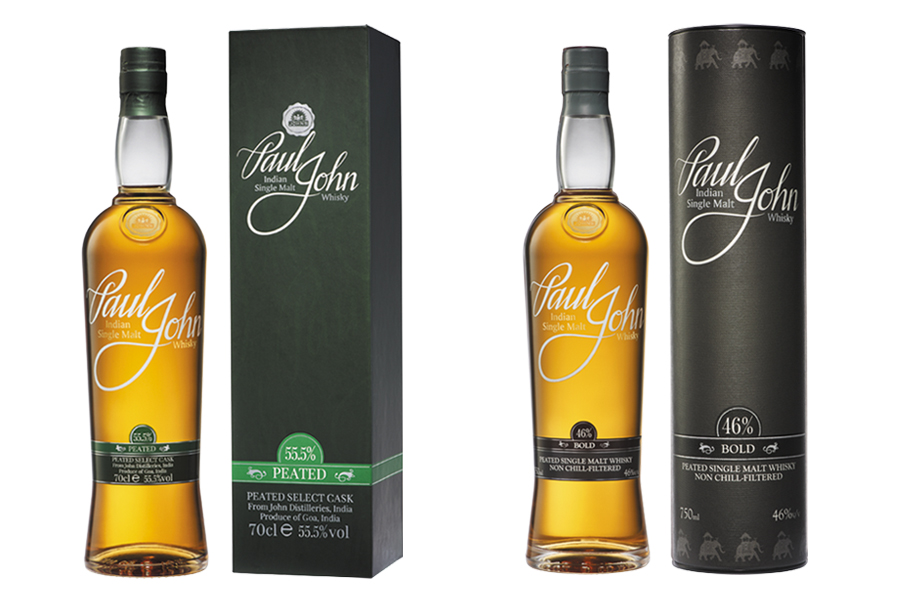 13. Paul John
Launched as recently as 2012, Paul John is part of the burgeoning Indian whisky scene, and has very quickly forged a name for itself as a very high-quality single malt. Made in Goa, the distillery uses imported Scottish peat to impart the smoky flavour, and it is aged in charred American oak barrels, giving the final drop a sweet and rounded vanilla flavour.
Founded: 1992
Price: from AU$110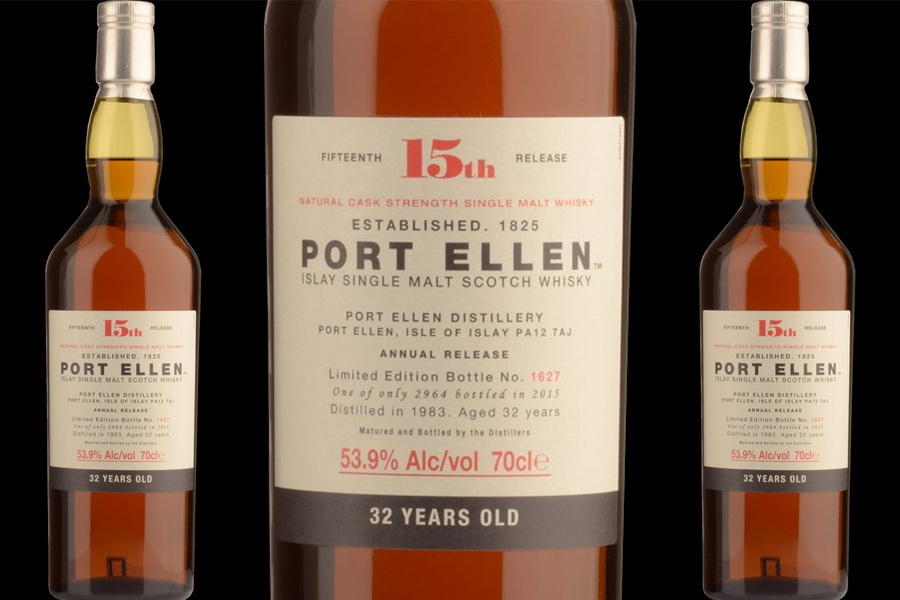 14. Port Ellen
One of the most sought-after ghost distillery whiskies in the world, Port Ellen was torn down in 1983 by Diageo, who now sit on what's left of the incredibly rare and quickly diminishing barrel stocks. Some are used for blending into very rare and select offerings, but most of the liquid is sold for thousands of dollars a bottle: this is investment smoky scotch whisky.
Diageo plans to reopen the facilities next year, much to the joy of Islay enthusiasts, with the potential of a 12-Year-Old expression on shelves by 2032.
Founded: 1825
Price: from AU$1,500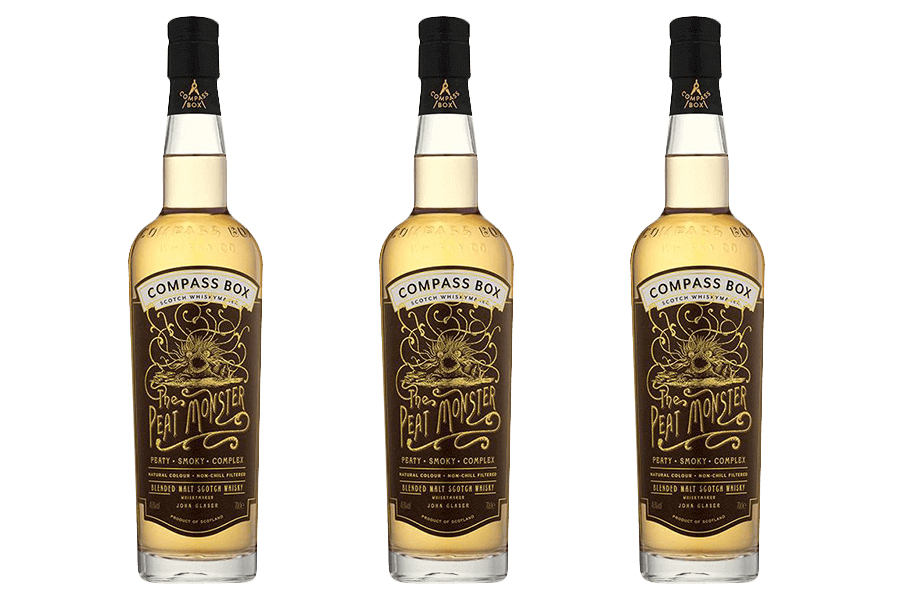 15. Compass Box 'The Peat Monster'
Compass Box is a controversial company in the world of whisky insomuch as they have pushed boundaries and broken a few rules over the years with their modern and experimental style of making and releasing blends like no other. The Peat Monster is their smoky scotch offering, and it does exactly what it says on the label: delivers a big smack of Islay peat on the nose, followed with bucketloads of length in the finish.
Founded: 2000
Price: from AU$90

16. BenRiach Curiousitas 10 Year
Let's take a brief excursion to the Speyside region, which yields some of the best selling single malts in the world and is known for whiskies with earthy, grassier notes. The BenRiach infuses some of those Speyside flavours with briny peat to deliver the best of all worlds in one exceptional dram.
Founded: 2000
Price: from AU$90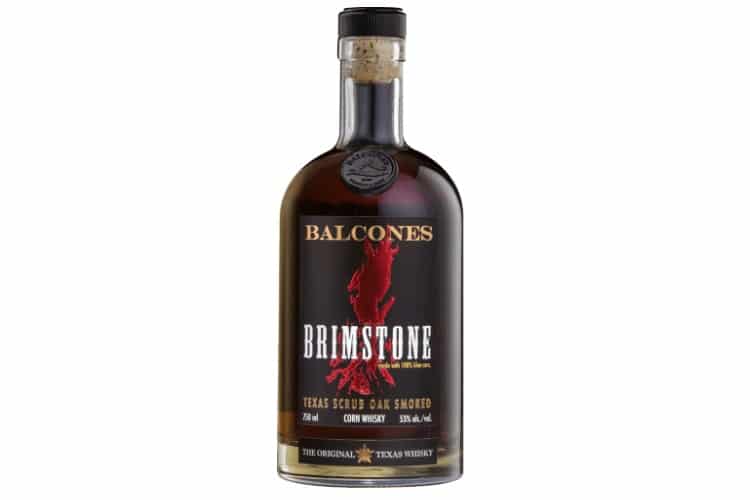 17. Balcones Brimstone
Sure, Scotland might have a few centuries head start on most competitors, but that doesn't mean they hold the monopoly on a delicious dram of smoky whisky. Balcones Brimstone hails from Texas and burns native scrub oak to give their 100% Hopi blue corn whisky some signature smoke before aging. Take that, peat moss!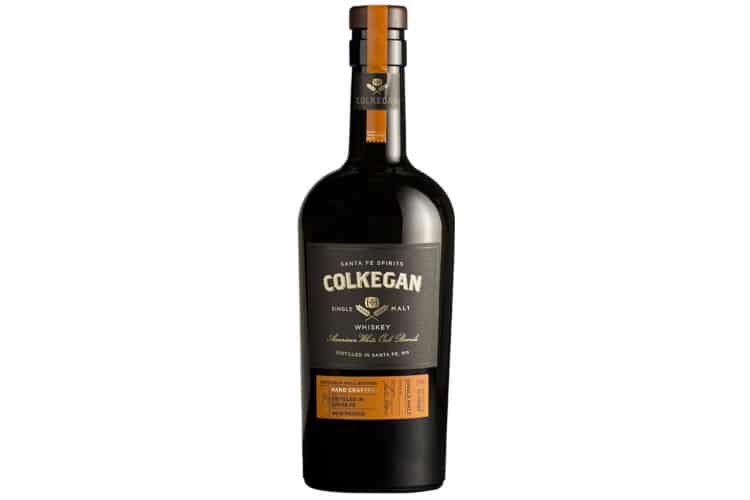 18. Colkegan Single Malt
Another indicator that America won't just lie down and let Scotland hog the peaty scotch spotlight, New Mexico's Colkegan uses good old mesquite smoke to give their whisky a palate-exploding edge.
General FAQ
What is the most peaty scotch whisky?
Bruichladdich Octomore 6.3. Released in 2015, the scotch has an incredible part per million (PPM) score of around 258!!!
What is PPM in Scotch Whisky
PPM (parts per million) is the phenol content of malted barley after kilning. When burnt peat will release a group of compounds which are known as phenols, the chemical that gives smoky scotch its character.
What is peat?
Peat is an accumulation of decayed vegetation or organic matter usually found naturally occurring in peatlands, bogs, mires and moors. Essentially a thick mud, it can be cut out in square bricks and dried as an alternative fuel source to coal. As was the case in early whisky making days.
You'll also like:
15 Best Irish Whiskey Brands
A Guide to Single Malt Scotch Whisky
Investing in Rare Whisky Returned 600% Over 10-Years