Feel-Good Friday: December 11 – Supercars, Sports Stars and Five-Star Dive Bars
Pack 'er up boiz, there's only one more week of work left. As we slide into the weekend and some well-deserved rest, the nigh-on sexual tension between you and that first cold bevvy is getting palpable. But before you go hard out peak early, we've got some nice relaxing Feel-Good vibes to sling your way. Get amongst it.
You'll also like:
Feel-Good Friday: December 4 – Sh*t, Storms and Stone Cold Moonshine
Feel-Good Friday: November 27 – Ducks, Drops and Sun Spots
Feel-Good Friday – November 20: The Long Run Home
Ash Barty Surprises School Students in Bomaderry
If this doesn't warm your heart, nothing will. Number 1 ranked singles tennis player Ash Barty recently made the trip to Bomaderry, surprising an amazing group of school kids and their teacher. The back story of the surprise Bomaderry trip is a special one. This town, on New South Wales south coast, was hit hard by the fires late last year, and then the floods and then Covid this year. To say the students of this town have gone through a lot would be an understatement. When one of the students wrote to Ash asking for her to pay their teacher a surprise visit, she couldn't say no. The good people over at Rado made it all happen.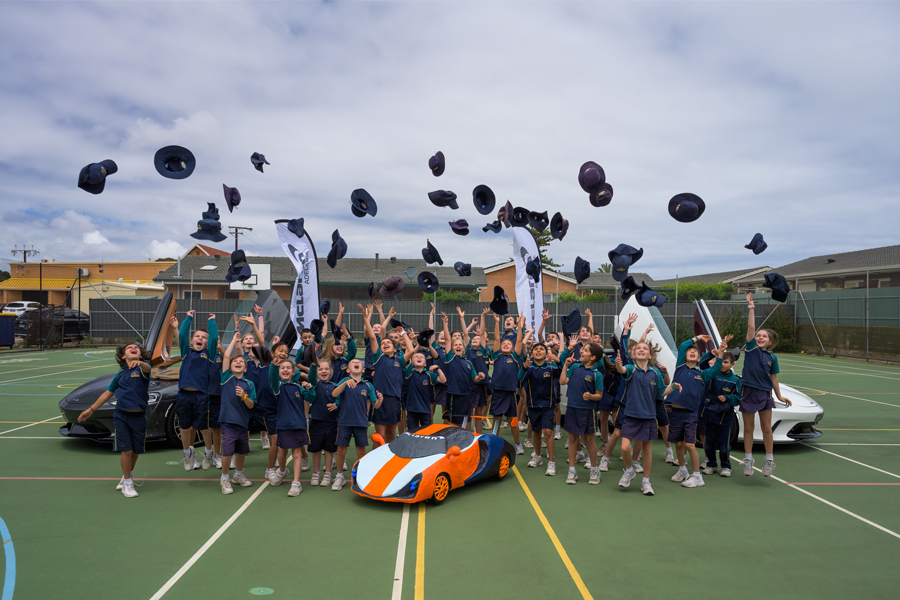 Australian Primary Students Design 'Future' McLaren Drift Car
Over the course of 10 weeks, third-grade students at St Francis Primary School in Adelaide, have produced a 'future' McLaren drift car. The project, named "Tiger Stripe", is a 2-metre concept car based on the track-focussed McLaren Senna GTR and is designed to be a drift car of the future. The nine-year-old students researched, designed and engineered the project from sketches to an impressive model, learning valuable processes and skills along the way. At the completion of the project, the students were greeted with a special video message from Rob Melville, Design Director at McLaren Automotive.
The students and received support from the designer of its real-life counterpart as part of the project which highlights the importance of science, maths and design skills. After hearing about the project, Rob recorded a special video message for students to answer their top questions on automotive design.
"Projects like this are so important because the design is a tangible expression of how art and science combine to produce innovative ideas of the future. It was a privilege to see the hard work that the St Francis students put into designing a future McLaren," said Melville. According to the students, their limited-edition drift car will be priced at $2 million dollars Australian.
Bottling Brilliance: The Latest Collaboration Merging Art & Alcohol
Good liquor and beautiful art come together in a short film that shares the story of an artist, Billie Justice Thompson. This year has been difficult for many creative industries, Never Never Distilling Co. has brought together two of life's greatest pleasures in a short film that shares the story of an artist whom they recently approached to commission illustrations of their award-winning Triple Juniper Gin bottle.
Billie exploded onto the national scene with her works that have been found everywhere from galleries to street signs. She captures the imagination of Australians all over the country with her nostalgic and iconic food and drink imagery, that references the old corner store windows of yesteryear. When Never Never originally approached Billie to commission illustrations of their award-winning Triple Juniper Gin bottle, which are now sold as fridge magnets, the collaboration took a turn after learning more of the young artist. Her story is a great one and led the opportunity to share Billie's story and her creative process by documenting the process.
Never Never enlisted the help of director Andreas Kleinig to bring Billie's story to life through an eight-minute-long short film appropriately titled 'Billie'. You can find out more about Billie's creative process in the video above.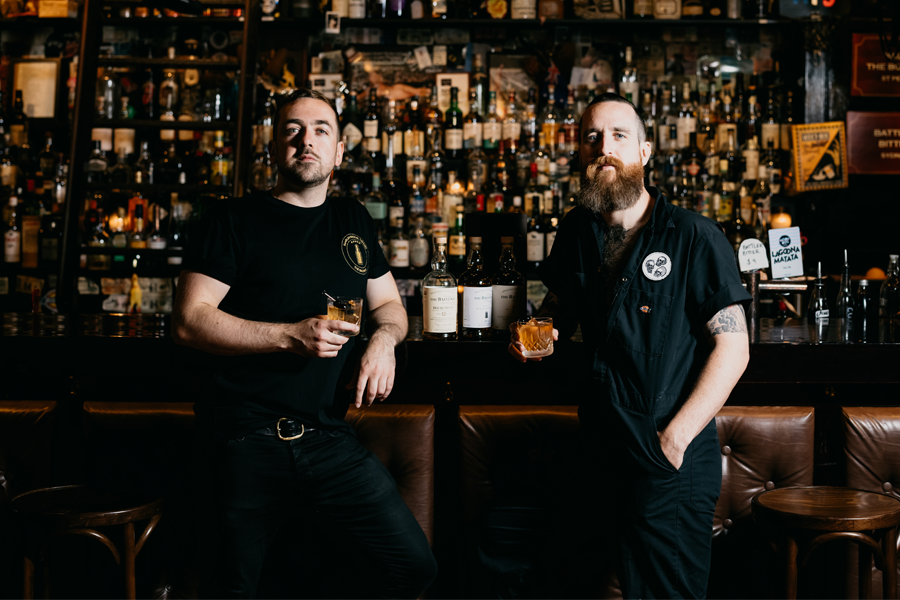 The Balvenie Celebrates Human Connection Through Unexpected Pairings and Partners
Restrictions are easing and the festive season is taking hold. The Balvenie has partnered with two of Sydney's most influential bars to bring back a zest for unique and intimate luxury experiences. In collaboration with Ramblin Rascal Tavern and The Gidley, Balvernie will bring two very different spaces and menus for Sydneysiders this Summer. The first being an interplay of affluence and grunge, and the other matching style and grace with personability. Regardless of which you prefer, both will seek to bring back the raw essence of storytelling and meaningful connections.
The Five Star Dive Bar at Rambling Rascal Tavern
From 8 December 2020, the Ramblin Rascal Tavern will be celebrating 'The Five Star Dive Bar', an attainable world of luxury, influenced by the history and legendary modern-day storytelling the bar brings to life with its patrons. As part of the collaboration, visitors can expect a new menu where patrons can enjoy:
The Coup de Grâce: a cocktail featuring the rare Balvenie 30-Year-Old served in a specially selected Waterford Crystal rocks glass
The Baller Maker: Perrier-Jouët paired a dram of The Balvenie 12-Year-Old Sweet Toast of American Oak (neat or on ice)
The Balvenie, The Edge of Burnhead Wood 19 Year Old (neat or on ice), newly released in August 2020 and a limited edition
The Gidley Shares a Story and a Cocktail
From 8 December 2020, visitors of The Gidley can come and experience a lavish cocktail creation. Found in a place where fine dining meets semi-respectable displays of gluttony, the cocktail will bring the sweet malty flavours of Balvenie to life. This specially created, shared-serve cocktail comes with a bespoke citrus Marshmellow created by The Gidley chef, toasted as you are told the story behind the cocktail. "The Balvenie has long associated with institutions which have stories at their heart, with their ability to influence a city and drive the culture for guaranteed good times and great memories. Through these collaborations, we are on a quest for quality conversations, an appreciation for craftsmanship, and an atmosphere that celebrates the human spirit," said brand ambassador Ross Blainey.
NBL Caption Chris Goulding Launches the Helping Hoops 12 Days of Chris-mas Campaign
Helping Hoops is an independent charity delivering free basketball programs across Melbourne to more than 1,000 young people, aged 8 – 21, of all abilities. NBL star and Melbourne United captain Chris Goulding has joined forces with Helping Hoops to launch the 12 Days of Chris-mas fundraising initiative. The initiative, which will run from December 1 – December 12, and encourages people to give the gift of basketball this Christmas.
Helping Hoops' mission is to use basketball to inspire, empower and support children and young people. In a normal year, Helping Hoops would hold free basketball programs six days a week and deliver more than 600 programs throughout the year but obviously, 2020 was different. The global pandemic meant Helping Hoops had to cease its basketball program and cancel much-needed charity fundraising.
"It's been a tough year for everyone, but it's been particularly tough for kids who don't get as many opportunities, even in the best of times. That's why it's important – even more important now – that we support organisations, like Helping Hoops, that help kids," said Goulding.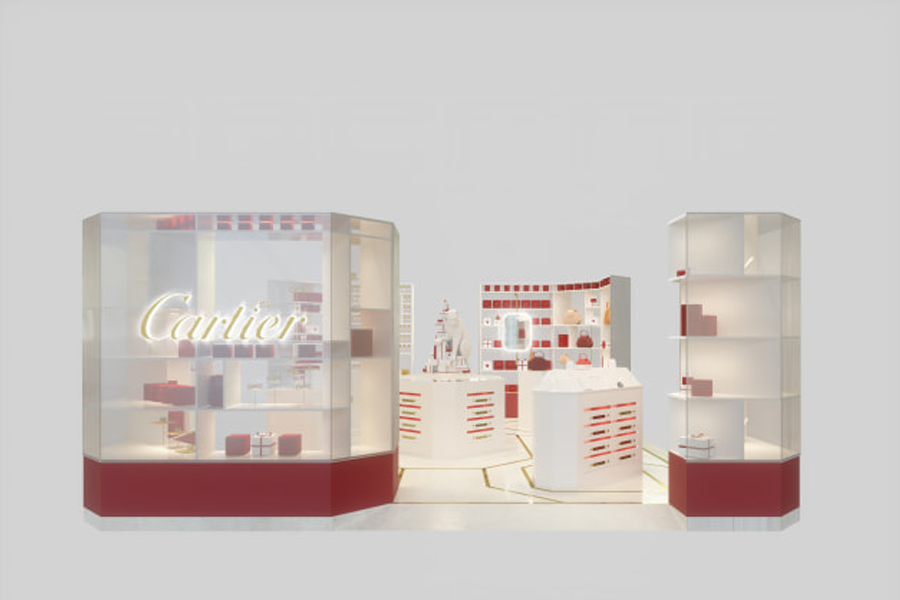 Cartier to Open The Cartier Box in Sydney
The Cartier Box has arrived at Westfield Sydney and allows guests to explore the spirit of freedom that influences Cartier's creativity, savoir-faire and diverse heritage. At the space, you can explore both tactile and digitally integrated features throughout the space taking you on a journey to discover fragrance, leather goods, watches and jewellery, objects and eyewear from some of Cartier's most iconic universes.
Guests are invited to learn the story of Cartier's red box, an iconic symbol for the Maison since the late 1800s, and an embodiment of passion, love and power. Digital touch-points and meticulous Cartier bellboys share the history of Cartier objects and the art de vivre that brought style and savoir-faire to ordinary objects throughout the post-war bloom of the 1920s.
Cartier's ephemeral boutique will open to the public Wednesday 2nd December 2020 – Sunday 28th February 2021.
You'll also like:
Feel-Good Friday: December 4 – Sh*t, Storms and Stone Cold Moonshine
Feel-Good Friday: November 27 – Ducks, Drops and Sun Spots
Feel-Good Friday – November 20: The Long Run Home