Feel-Good Friday – July 10: Beers, Ball Shots and Bunnings Snags
Friday arvo coming in hot. This week has been an absolute whirlwind. So many things started out with the best of intentions, only to fall by the wayside, but guess what? It's Friday. In a matter of hours, you'll be out of work, sipping on a fresh, cold bevvy and taking in the best of the weekend's early hours.
To help bring your week to a triumphant climax, we're sending the good vibes your way with another instalment of Feel-Good Friday. Check out the positive things that happened around the globe this week.
You'll also like:
Feel-Good Friday – July 3: Daba Dee Daba Die
Feel-Good Friday – June 26: Sandwiches, Single-Use Sex Toys and A$AP Ferg
Feel-Good Friday: June 19 – Farts, Fans and Fresh Kicks for Dogs
Chef Creates Disney-Inspired Dishes
Over the past few years, we've really seen the trend of 'making food look like other stuff' take off. But few do it as well as Nelly Robinson, the head chef and restauranteur behind nel. Like all in the hospitality industry, the decorated chef was hit hard by the COVID-19 restrictions, but now, he's back and he's bringing a few classic characters along with him. After his "Bambi's Mum' dish went viral last year, Nelly has crafted a full 11-course Disney-inspired 'Once Upon a Time' degustation menu, complete with 'Just Keep Swimming' pan-fried dory and 'You Shall Go to the Ball' pumpkin bread served with dukka and oil.
Bookings are available now for dining at the Sydney restaurant between 4 August and 7 November.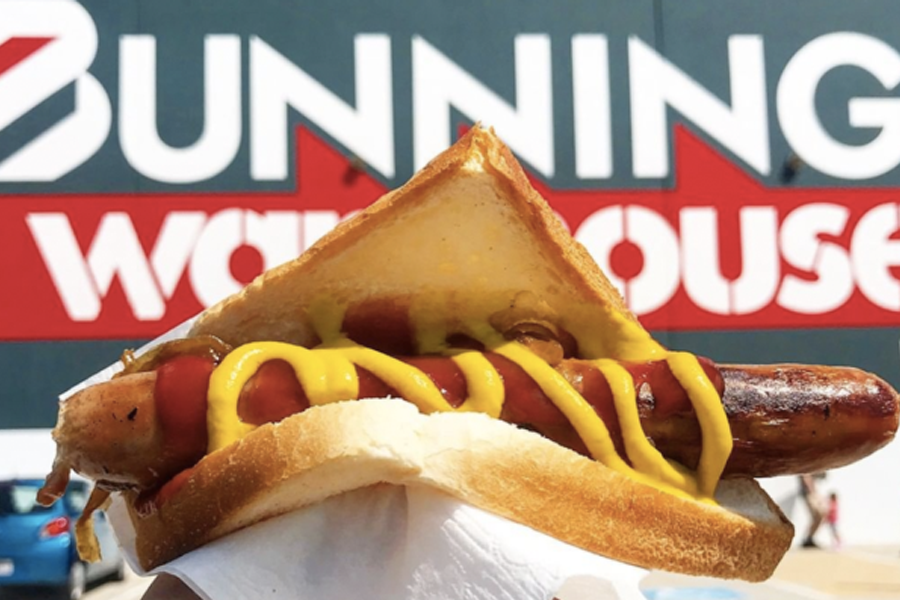 Bunning Snags are Back
Get absolutely amongst it. Bunnings is reportedly bringing back its iconic sausage sizzles to stores around the country in the coming weeks. Folks in the Northern Territory and Tasmania will cop the first barbeques this weekend, with everywhere but Victoria expected to follow soon.
"We know our customers have missed being able to show their support for local community groups by stopping by the sausage sizzle and we know the important fundraising role they play for thousands of community groups across Australia," Bunnings chief operating officer, Deb Poole said. "So, we're really excited to be starting the process of bringing them back in places where restrictions have eased."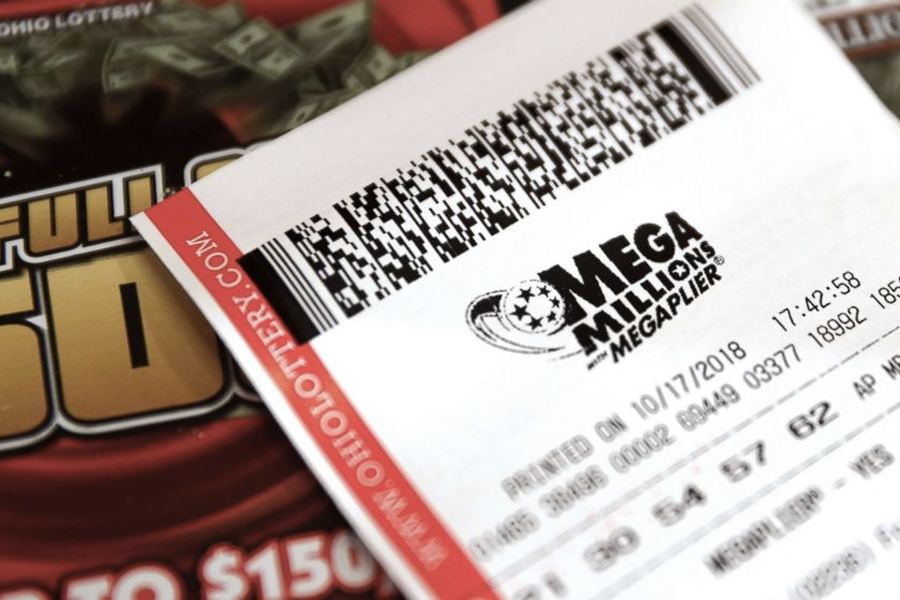 Sydney Woman Wins $50 Million with First-Ever Lottery Ticket
Your chances of winning the lottery are next to nothing, but as the old saying goes, 'you've got to be in it to win it'. One woman in Sydney is thanking her lucky stars she made the decision to jump into the world of organised gambling this week, when she found out she'd scored a cool $50 million. After stopping to buy a lottery ticket for the hell of it, the woman was shocked to find she'd won the jackpot. Even better, it was the first time she'd ever bought a lottery ticket in her life.
That's one win from one attempt. How many people do you know with a 100 per cent success rate on the lottery?
Proud Dog Watches Her Own Agility Course Run
There's nothing better than watching the unbridled joy on a dog's face as they rush through an obstacle course. At least, that's what we thought. Turns out, watching a dog watch her own obstacle course run is infinitely more wholesome. Check this video of a border collie named Kirk thoroughly enjoying her own run.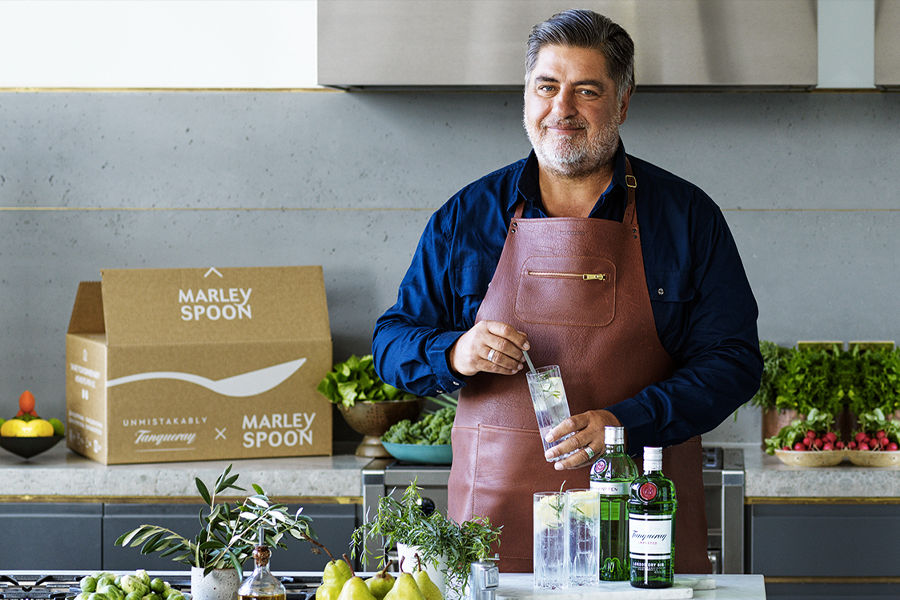 Tanqueray, Matt Preston and Marley Spoon Launch Ultimate Winter Box
We've spent a fair chunk of our time sitting around drinking gin, watching Masterchef and quietly lying to ourselves that we "could cook that", but the reality is, we need some help. Luckily enough, the legends over at Tanqueray have partnered with meal delivery kit service Marley Spoon and our favourite cravat-wearing culinary expert Matt Preston to give us a hand. The trio has just released the Tanqueray x Marley Spoon Winter Dinner Party Box, a limited-edition release that provides home chefs with everything they need to create an unforgettable warming feast. For $139, you can cop a box jam-packed with recipes and ingredients, a bottle of Tanqueray and hosting tips from Matt Preston. Want to level up? For $169, you receive a bottle of Tanqueray's Nº TEN, a small batch gin crafted using fresh citrus fruits and a paired cocktail recipe.
The Tanqueray x Marley Spoon Winter Dinner Party box is available to pre-order from Wednesday 8 July – Friday 21 August, with deliveries commencing on Friday 24 July – Sunday 30 August. Cocktails, chicken and chocolate mousse? Sounds like a good time to us.
TikTok Nut Shots
If you've been jumping on TikTok lately, you definitely would have seen the latest trend take effect. The challenge involves placing a can of alcohol on top of a ball and dropping it. The perpetual motion propels the can up into the air, where you catch it and chug. Sounds simple enough, but as Britain's Got Talent star Ashley Banjo found out, it's not as easy as it looks.
Sure, it's basic humour, but getting hit in the nuts is still funny. To further illustrate the point, here's a compilation of our favourites nut-shots.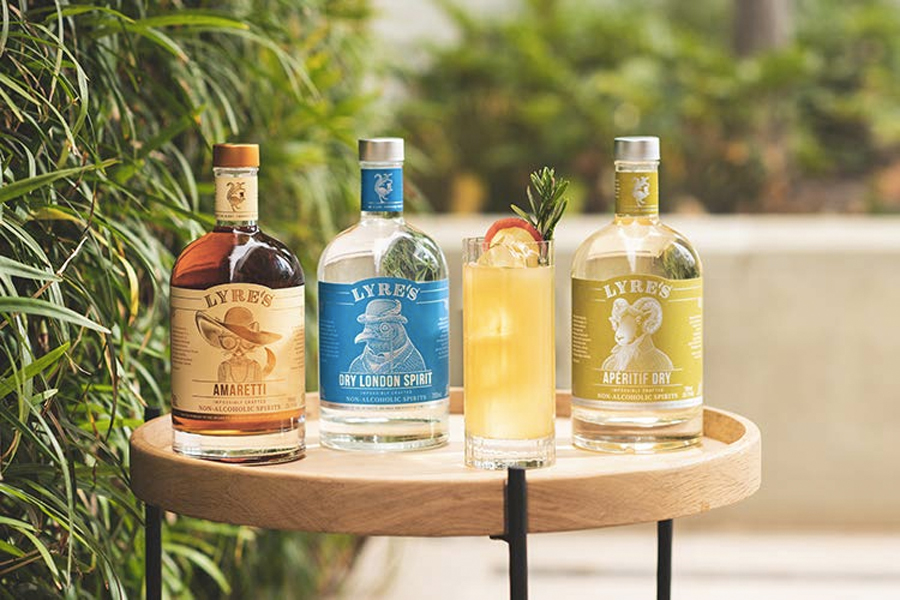 Amazon Australia Offers Up $400k For Start-Ups
The Beez is coming through with the goods for Aussie business. Amazon on Tuesday announced that it is offering up $400,000 worth of grant packages to Australian start-ups, entrepreneurs and SMBs in an effort to celebrate innovation during these uncertain times. Coinciding with the offer is the release of the Amazon Launchpad Innovation Report, which revealed that 92 per cent of Aussie SMBs are optimistic for the future. A further 28 per cent revealed that the isolation period actually helped them to innovate and prepare for the future.
That innovation could be made all the easy if you are one of five lucky candidates to pick up a cool $80,000 from the organisation. The Amazon Launchpad Innovation Grants entry period is open from July 07 to 11.59pm Monday August 24 and can be accessed via the Amazon Launchpad website.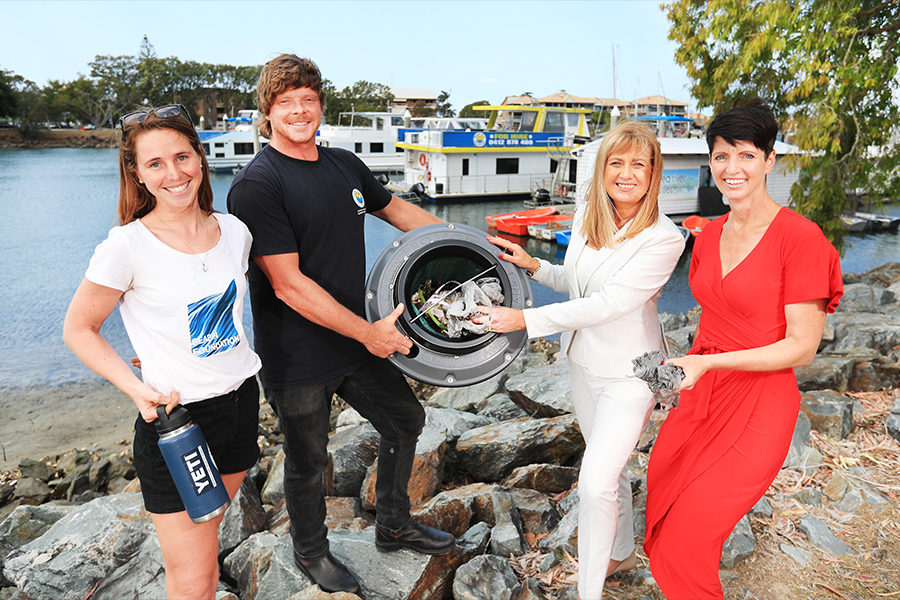 Seabin's Plastic-Free Project
Aussie clean-tech start-up Seabin Project is launching a self-funded City Pilot in Sydney harbour to create employment in the environmental sector post-COVID. The initiative aims to remove between 28 tons – 56 tons per year of marine litter including microplastics, oil, fuel and plastic fibres in Sydney Harbour. The scaling plan could provide up to 20 new jobs in NSW for the environmental sector, including the newly appointed Seabin Environmental Technician position.
Starting 6th July, 2020, Seabin Project's City Pilot includes locations across Sydney, from Manly Wharf to Rose Bay and across to Pyrmont.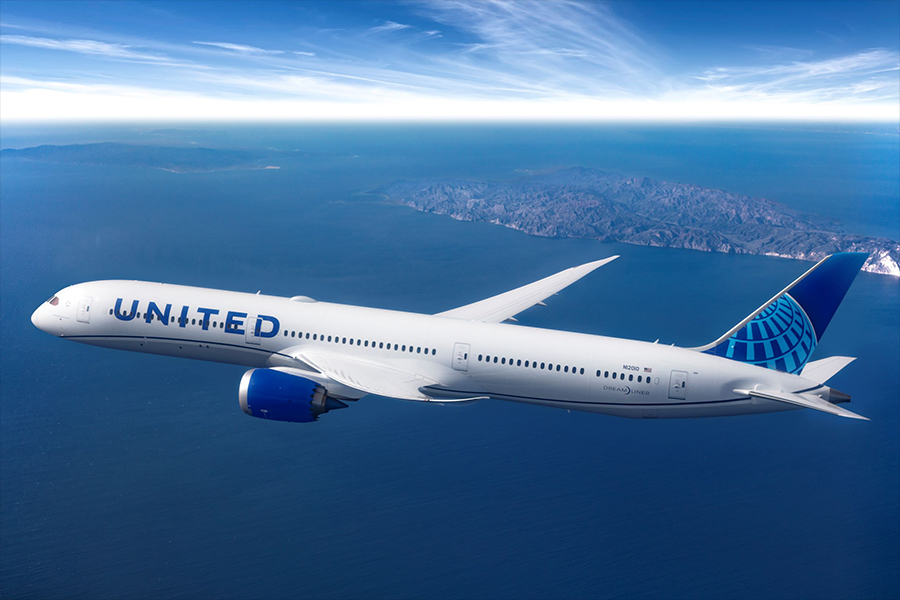 United Airlines Reinstates LA to Sydney Service
Not that we're advising anyone to fly at the moment, but it's nice to see the airlines are starting to prepare for the future. United Airlines has just announced that come September, it will be reinstating its passenger service between Los Angeles and Sydney. According to United, throughout 2020, the airline has been the only carrier to maintain continuously daily services between the US and Sydney from its San Francisco hub.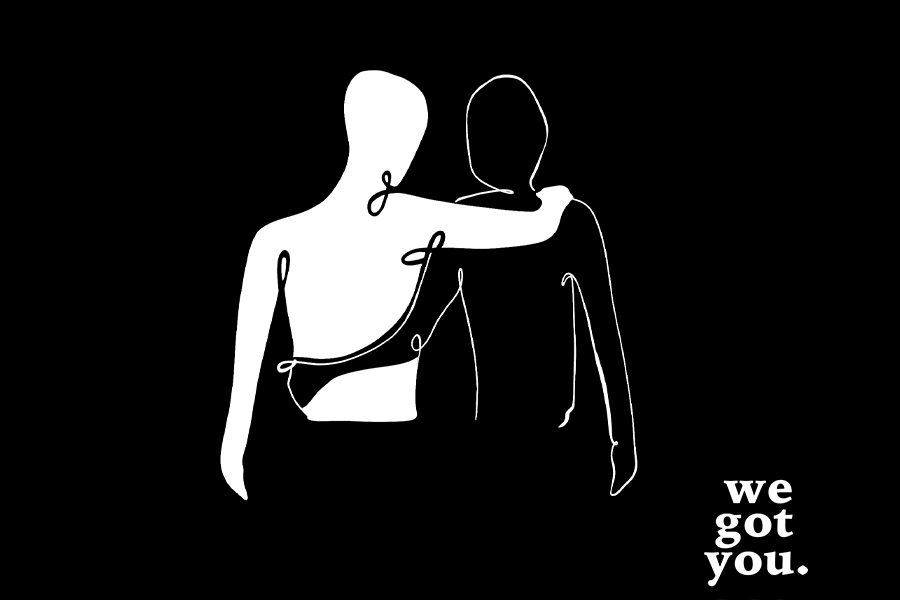 Aussie Sports Stars Team Up for 'We Got You' Initiative
Four of the country's biggest sporting stars, Patrick Dangerfield, Daly Cherry-Evans, Lydia Williams and Erin Phillips have teamed up for a cross-code initiative that aims to eradicate racism, exclusion and discrimination in sport. the 'We Got You' campaign is dedicated to shining a spotlight on the issues athletes across all sports face – from grassroots through to elite level – and enacting positive change for the players of today and tomorrow.
"We are asking our fellow athletes across all sports in Australia to make a commitment of support by working together with their teammates to change the sporting environment throughout all sports by eliminating racism at all levels – starting today," AFL star Patrick Dangerfield said.
My Name is Earl Star Drops 250 Pounds
You might not know his name but you would have definitely seen his movies. Actor Ethan Suplee, who played beefy characters in My Name is Earl, Remember the Titans and American History X has recently lost a whopping 250 pounds. Charting his transformation online, Suplee has shared his setbacks, secrets and training protocols, even delving into how his training has been going in quarantine.
Remember, it's never too late to get started.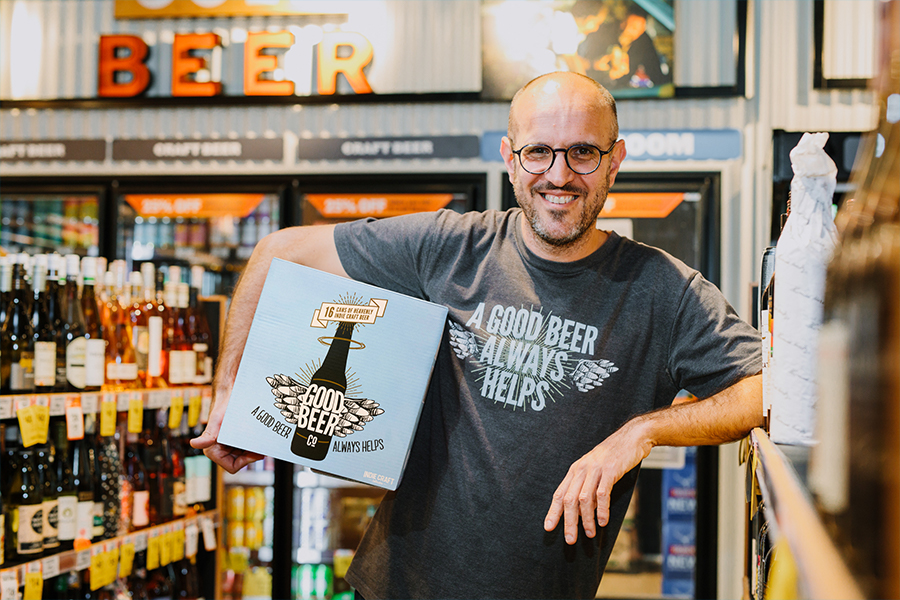 A Good Beer Always Helps Limited-Edition Case
After raising more the $52,000 in donations to shout over 2,600 essential workers a 4-pack of local beers, The Good Beer co is back at it again. The enterprise has teamed up with Founders first to create a limited-edition case of 16 craft beers sourced from 16 different breweries available to purchase at over 1,000 BWS and Dan Murphy's stores. A portion of the proceeds from each case with go to support the 'A Good Beer Always Helps' campaign, helping local breweries to survive and Aussies to show their gratitude to those on the front line.
The independent craft collection features sixteen breweries including the campaign's eight foundation partners: Newstead Brewing Co, Sparkke, Modus Operandi, Capital Brewing Co, Stomping Ground Brewing Co, Moo Brew, Van Dieman, and non-alcoholic craft beer company Sobah. It also includes beers from the Founders First portfolio: Ballistic, Slipstream, Sauce, Foghorn and Jetty Road, as well as Beer Farm, Bright and Stone and Wood.
The Good Beer Co and all sixteen breweries featured in the case will gift all 10,000 essential workers who registered during the first stage of the 'A Good Beer Always Helps' campaign, a 4-pack of local craft beers. You can pick up a case and support a good case for $62.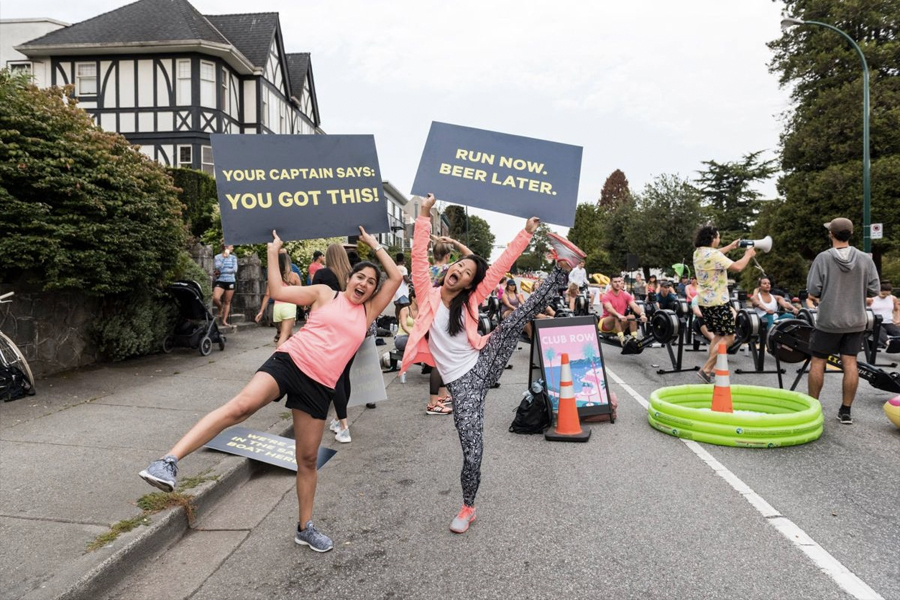 Lululemon's SeaWheeze Run Goes Virtual
Lululemon's annual running event has gone completely digital this year. The virtual half-marathon has also added a 10k division, meaning more people can get in on the action. Held between August 12-23, participants who sign up will score a comprehensive training program designed by run ambassador Rob Watson, a digital badge for their trophy case and an official SeaWheeze finisher medal mailed to their door.
"Whether you're a new runner or a seasoned pro, join us for the lululemon SeaWheeze Virtual Half Marathon and 10K from wherever you are in the world," Lululemon said. "Get ready to set your run goals and have fun crushing them, all while staying connected to our epic global run community."
You'll also like:
Feel-Good Friday – July 3: Daba Dee Daba Die
Feel-Good Friday – June 26: Sandwiches, Single-Use Sex Toys and A$AP Ferg
Feel-Good Friday: June 19 – Farts, Fans and Fresh Kicks for Dogs