Feel-Good Friday: September 3 – Tunes, Zooms and Gold Medal Booms
Oh lordy, it's heating up. The race to the end of the year is gathering pace and with Father's Day hitting off in just two days, we've only got one Black Friday-sized event between now and Christmas. How frightening. To mark the end of the work-week and the slow slide into Saturday, we're bringing the vibes. Sit back and take in the nicer side of life in this week's Feel-Good Friday.
You'll also like:
Feel-Good Friday: August 27 – $1 Tourbillons for Tuition
Feel-Good Friday: August 20 – Beds, Burgers and Banding Together
Feel-Good Friday: August 13 – Carers, Conservationists and Charities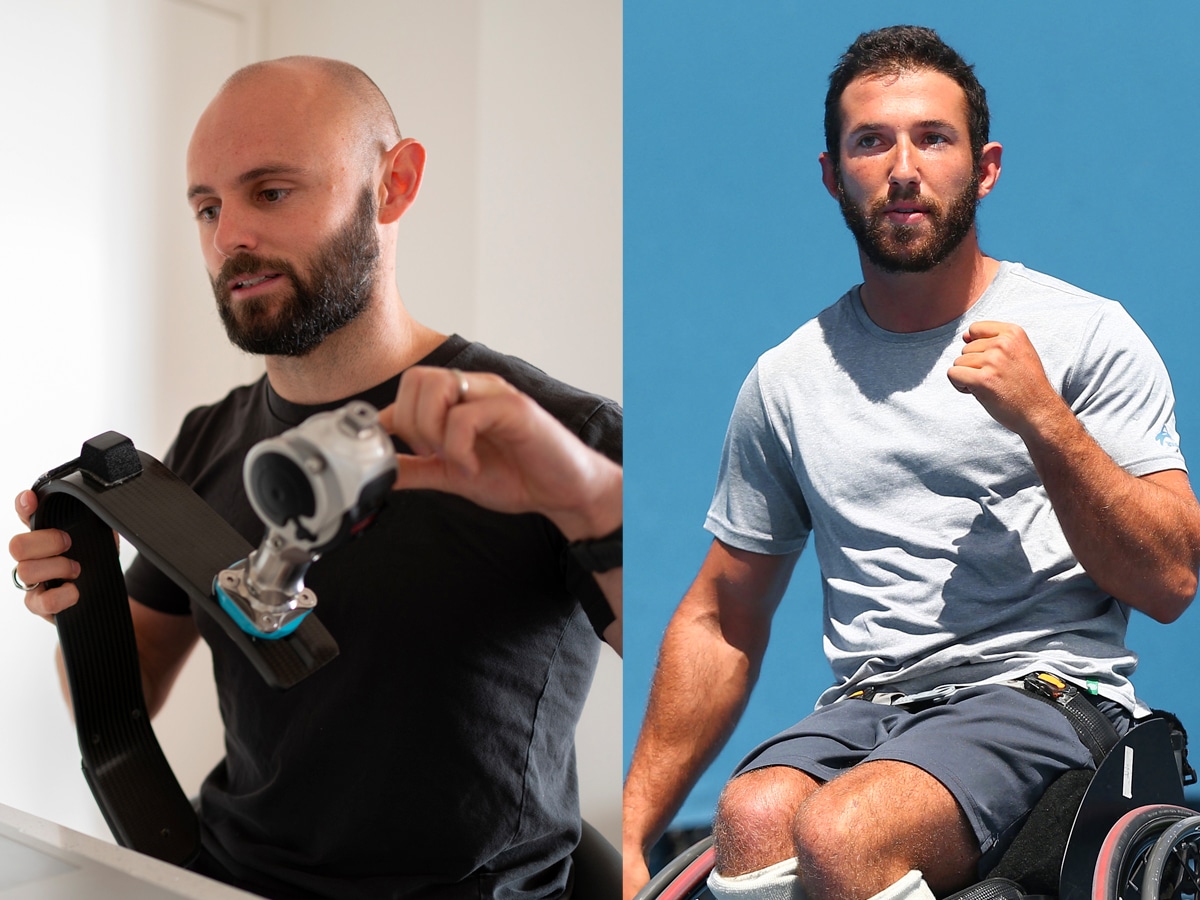 Airbnb's Paralympic Experiences
The Paralympics is in full swing and it's a proverbial buffet of feel-good action. The inspiring efforts of athletes from all over the world have reminded us of the awesome power of sport, and now, we can enjoy it at home. Airbnb has teamed up with the IPC for the Paralympic Games to host a curated Paralympian Online Experience program. More than 45 Paralympians, including Australian athletes Scott Reardon, Vanessa Low, Evan O'Hanlon will take you behind the scenes in an incredible opportunity. In the program you can focus on smashing targets with Evan, join Scott and Vanessa to learn the power of positivity and how to de-stress and recharge through Qigong with Adam Kellerman. Also, to help bring fans to Tokyo, the Refugee Paralympic Team will be hosting a unique Online Experience live from the Athlete Village.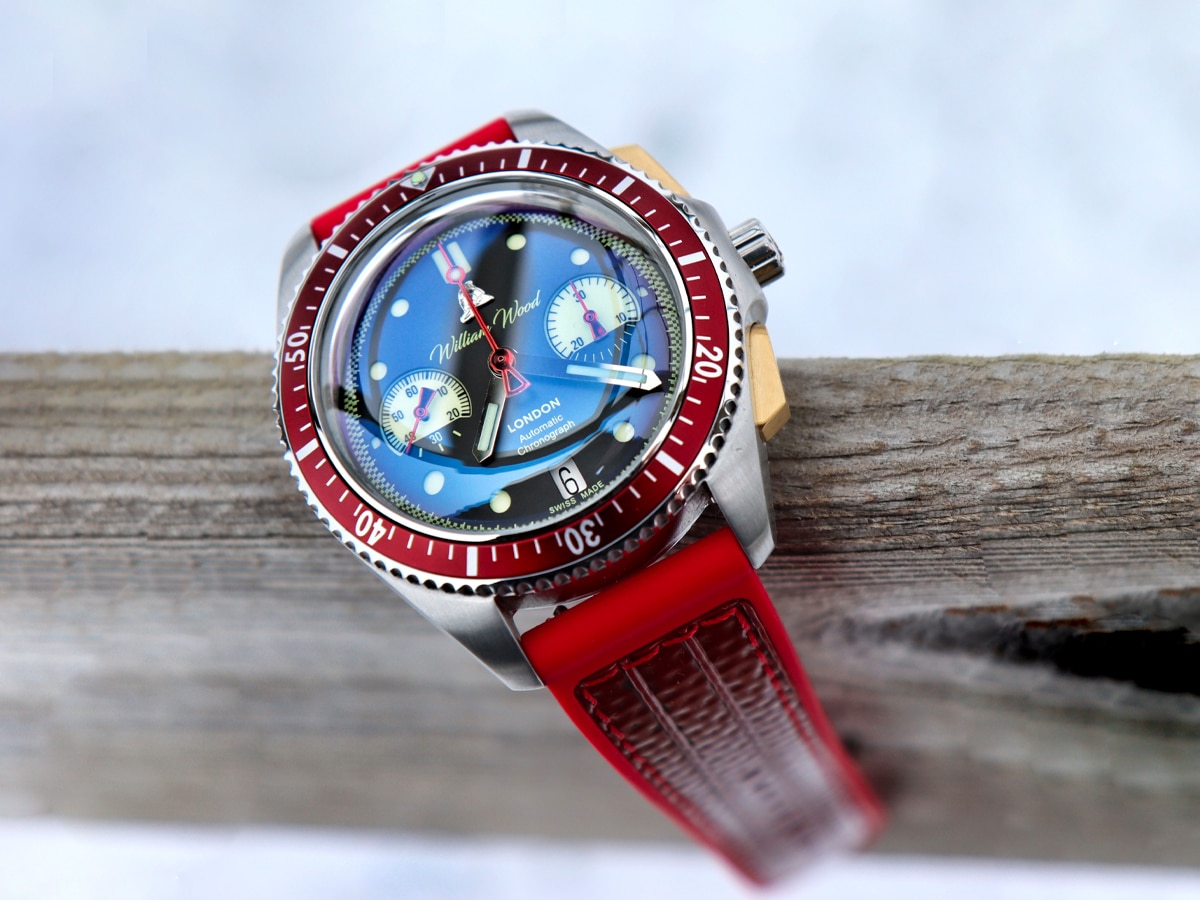 William Wood Supports Veterans in 9//1 Commemorative Auction
Independent watchmaker William Wood has partnered with the Tunnel to Towers Foundation to raise money in memory of 20 years since 9/11. To help support the organisation's efforts to provide 400+ mortgage-free homes to the families of fallen firefighters and army veterans, William Wood is auctioning off a one of a kind Triumph Watch as well as a New York experience. All the proceeds from the auction will go towards the Tunnel to Towers Foundation's Fallen First Responder Home Program.
The Model 1 of 1 watch is a chronograph series with dials inspired by a fire engine cab, hands mirroring water pressure pump gauges, a crown made from an original melted down 1920's British brass Firefighter's helmet, a one-of-a-kind caseback, upcycled fire hose straps and a special genuine Italian leather presentation case inspired by a fire alarm call box. Even more impressive, the caseback glass has the iconic New York City skyline with the Twin Towers printed onto it, and the limited edition engraving '09/11 20 Years'.
The watch will be accompanied by a personal Thank You letter, jointly signed by the Foundation's CEO and William Wood's Founder. The winner of the auction will also receive a personal private tour of the 9/11 Museum in New York City hosted by a retired distinguished FDNY Firefighter.
For William Wood Watches, the sentiment hits close to home. William Wood was the name of the founder's late grandfather who served in the British Fire Service for over 25 years. His acts of bravery went on to inspire the founder's ambition to create beautifully unique luxury watches made from upcycled firefighting materials. On the other side, Tunnel to Towers was founded to honour the sacrifice of FDNY Firefighter Stephen Siller who laid down his life to save others on September 11, 2001. Tunnel to Towers supports our military and first responders who continue to make the supreme sacrifice of life and limb for our country.
The bidding window will open on Monday 6th September 2021 and will close on Monday 13th September. Bidding will start at $5,000 with bids being accepted in increments of $2,000.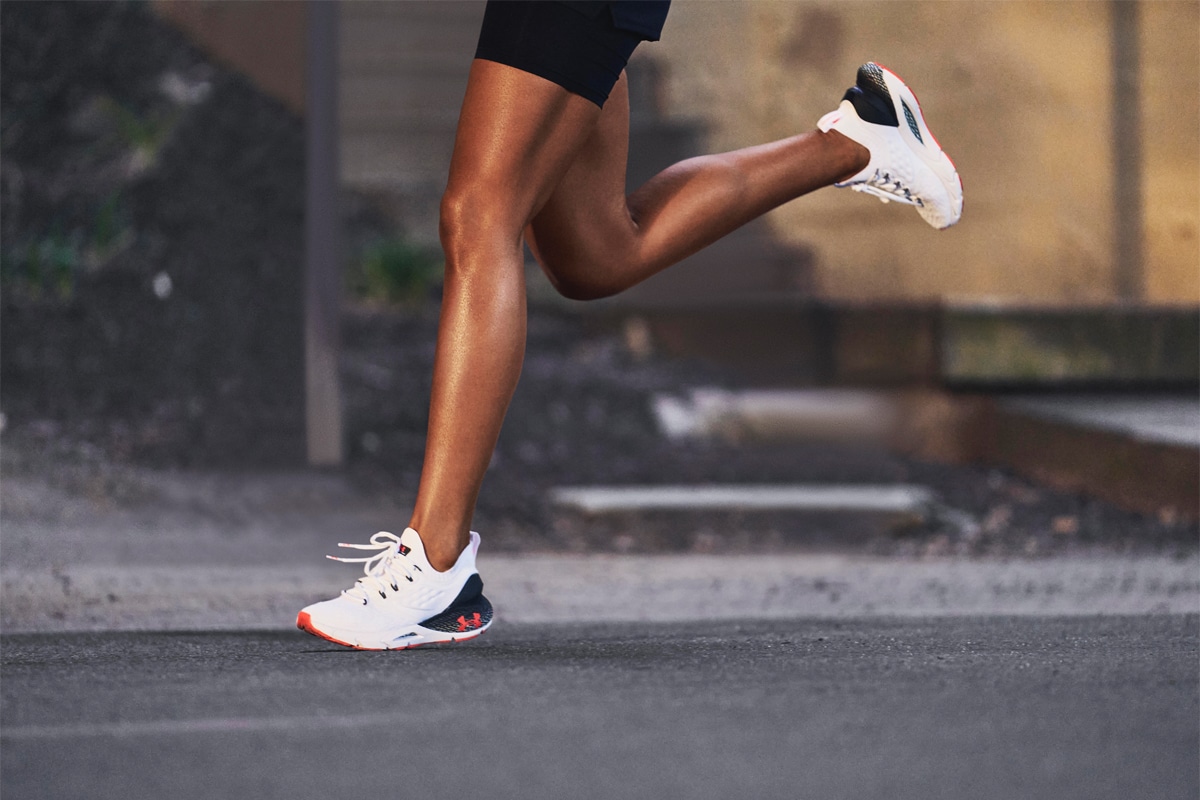 Under Armour Improves On The Orignal With the HOVR Phantom 2 Intelliknit
We took our first strides in the UA HOVR Phantom last year and have never looked back. The HOVR line is a welcome blend of technology, comfort and cushioning that's just got a major upgrade with Intelliknit. Straight from the lab, the breathable, quick-drying, stretchy, fabric is mapped to move with your feet so that you can stay comfortable with every stride. The result is that it keeps you feeling fresh with that soft UA HOVR cushioning that returns your energy step after step.
These launched just a week ago on August 26th and are best for those short sporadic stints of cardio that are more common than ever during lockdown. Grab them online for AUD$220 at Under Armour or at THE ICONIC, Footlocker, Platypus and Stylerunner. Keep putting one foot in front of the other.
Todd Hodgett's Incredible Speech
Is this the greatest post-match interview of all time? We absolutely think so. When Paralympic shot putter Todd Hodgett was asked to provide some comments after his performance, he unleashed a brooding and powerfully inspirational speech that went absolutely viral. The 2012 Gold Medallist proved the importance of passion in a stunning display that ended amazingly. We love Hodgett for his dedication and energy, with has fittingly been turned into the above powerhouse clip. What an absolute champ.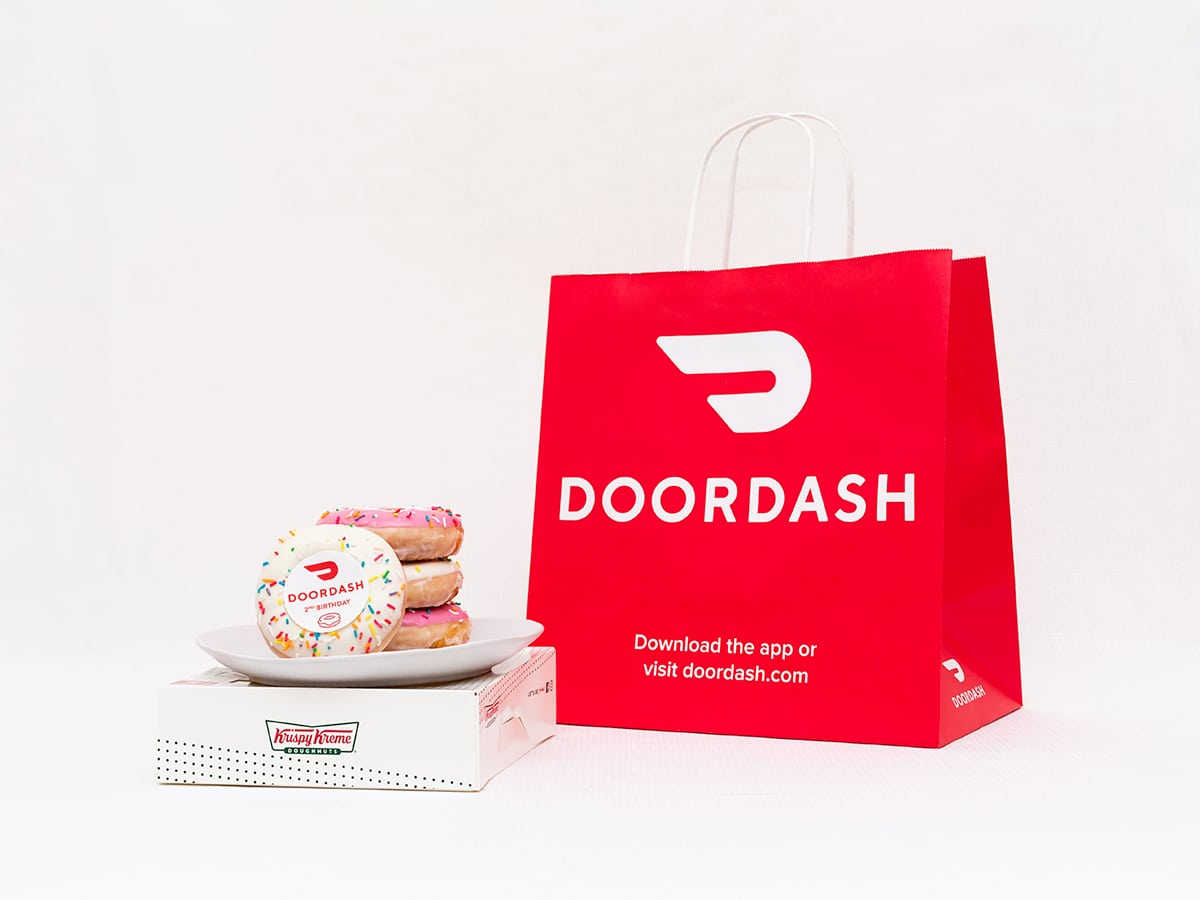 DoorDash is Handing Out Free Doughnuts
It's officially been 2 years since online delivery platform DoorDash landed in Australia and to celebrate, they're handing out some sugary treats. According to the platform, DoorDash currently has 26,000 merchants onboard and a driver network reaching over 82% of the population. To make sense of the numbers, DoorDash is giving Aussies 26,000 free doughnuts starting tomorrow.. As part of the giveaway, anyone who places a Krispy Kreme order of $10 or more via the app will get a free box of limited-edition Krispy Kremes (4 donuts per box). Delivery will also be just $2 on all orders, all day Saturday.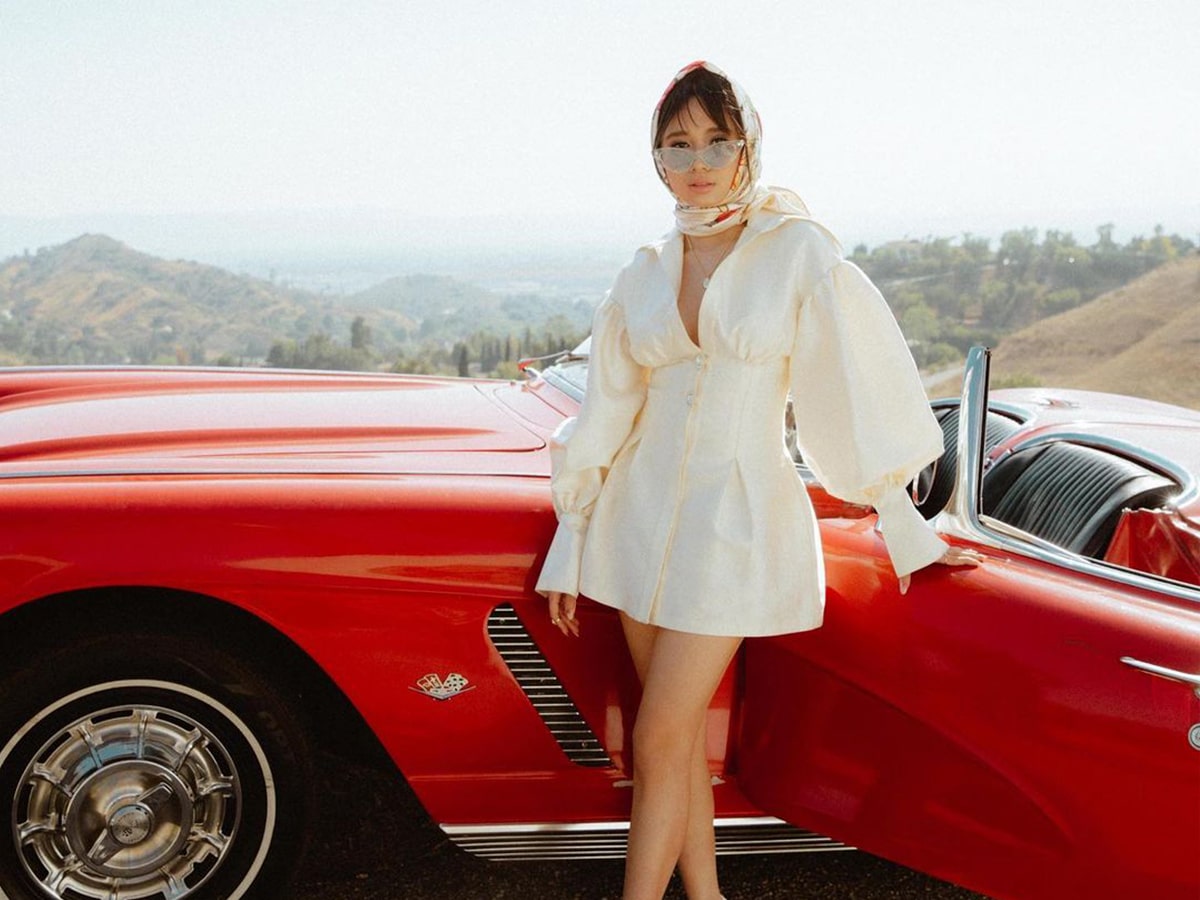 IKEA Launches Digital Festival
IKEA, the homewares brand famous for testing relationships and Swedish meatballs is branching out once again. The label has announced it will be hosting its first-ever 24-hour festival: a digital home tour around the world. On Thursday 16 September at 4.00pm AEST, well-known music artists, designers, DJs, chefs and more will turn their homes into virtual stages. Users will be able to guide their journey and hop in and out of 10 different rooms, taking part in a range of different experiences.
Home design inspiration is no doubt at the forefront, as well-known designers open their doors for a look inside their own life at home. Among them, designer, entrepreneur, and DJ Virgil Abloh is set to open the doors to his Paris studio, alongside MØ, Kaytranada, Amarae, Arlo Parks and heaps more. To access the festival on 16 September, people can head over to: IKEA.com.au/festival.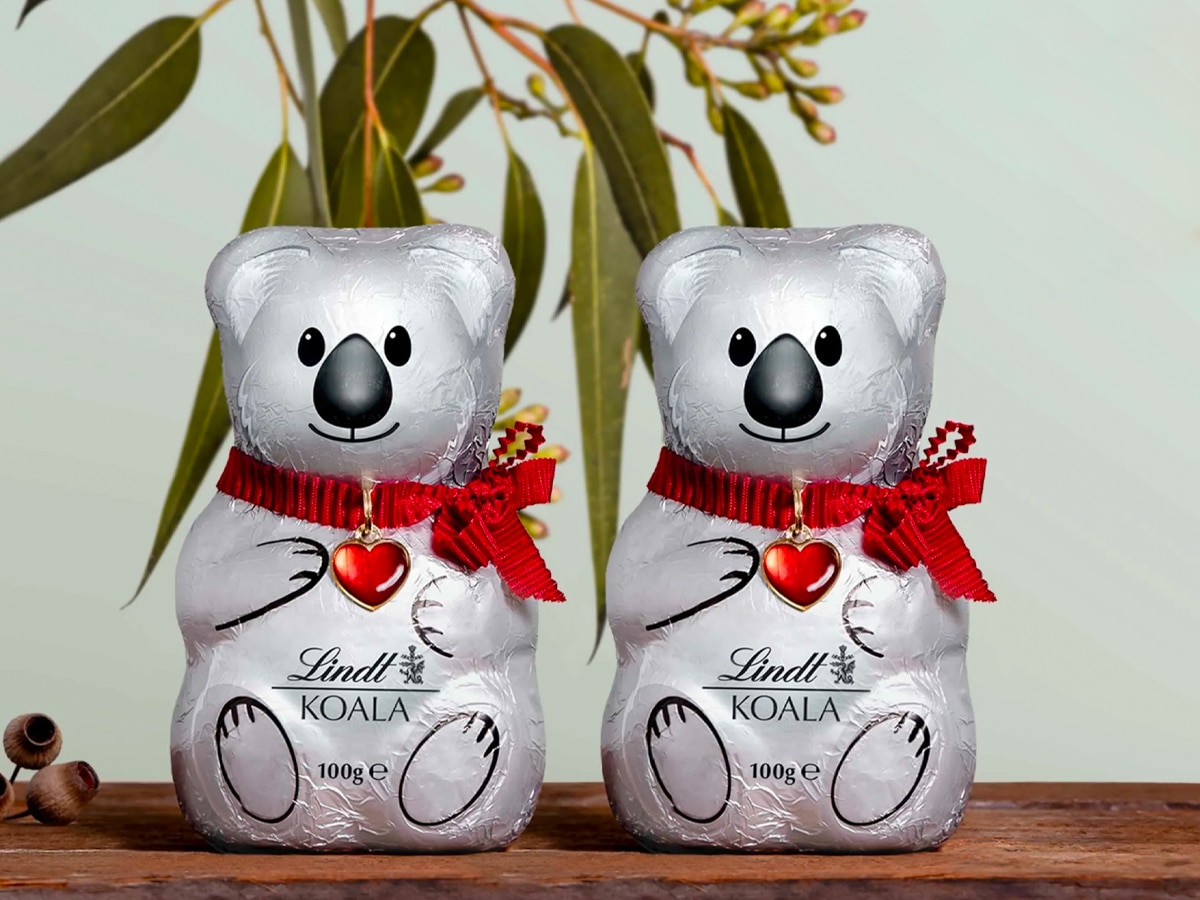 Lindt Gets Sweet for Koalas
Everyone's favourite chocolate maker Lindt has partnered with the Australian Koala Foundation (AKF) in their efforts to help rejuvenate koala habitat across the country. The collaboration sees a new limited-edition Lindt Koala launch on 1st September, in line with Save the Koala Month. Under the new partnership, for each Koala sold, $1 will be donated to the Australian Koala Foundation to support their vital, species-saving work to ensure the long-term survival of Australia's iconic tree dwelling marsupial. Created by the Lindt Master Chocolatier, the Lindt Koala hollow figure is 100g's of Lindt's hallmark smooth and creamy milk chocolate, featuring luxurious honey and caramel notes.
"The koala and chocolate are two things that are universally loved! This unique collaboration is not only delightful and delectable, but it could also help drive the future restoration of koala habitat," Chair of Australian Koala Foundation, Deborah Tabart OAM, said.
Telstra's Rewards for Customers Who Get Vaccinated
Telco Telstra has announced major rewards for customers who are fully vaccinated, along with a change to the mobile network name – Telstra #LetsVaxx – and a social media campaign to bust myths around vaccines. From late September, fully vaccinated members of the company's Telstra Plus loyalty program will receive 2,500 Telstra Plus Points. When claiming their points, members will go into a 100 million point major prize draw, with 20 winners to receive five million points each as well as up to $3,500 credit to cover the cost of their eligible Telstra services for a year. Telstra will also launch a social media campaign to bust conspiracy theories around COVID 19 vaccinations, enlisting the help of leading satirist Mark Humphries. You can watch the clip above.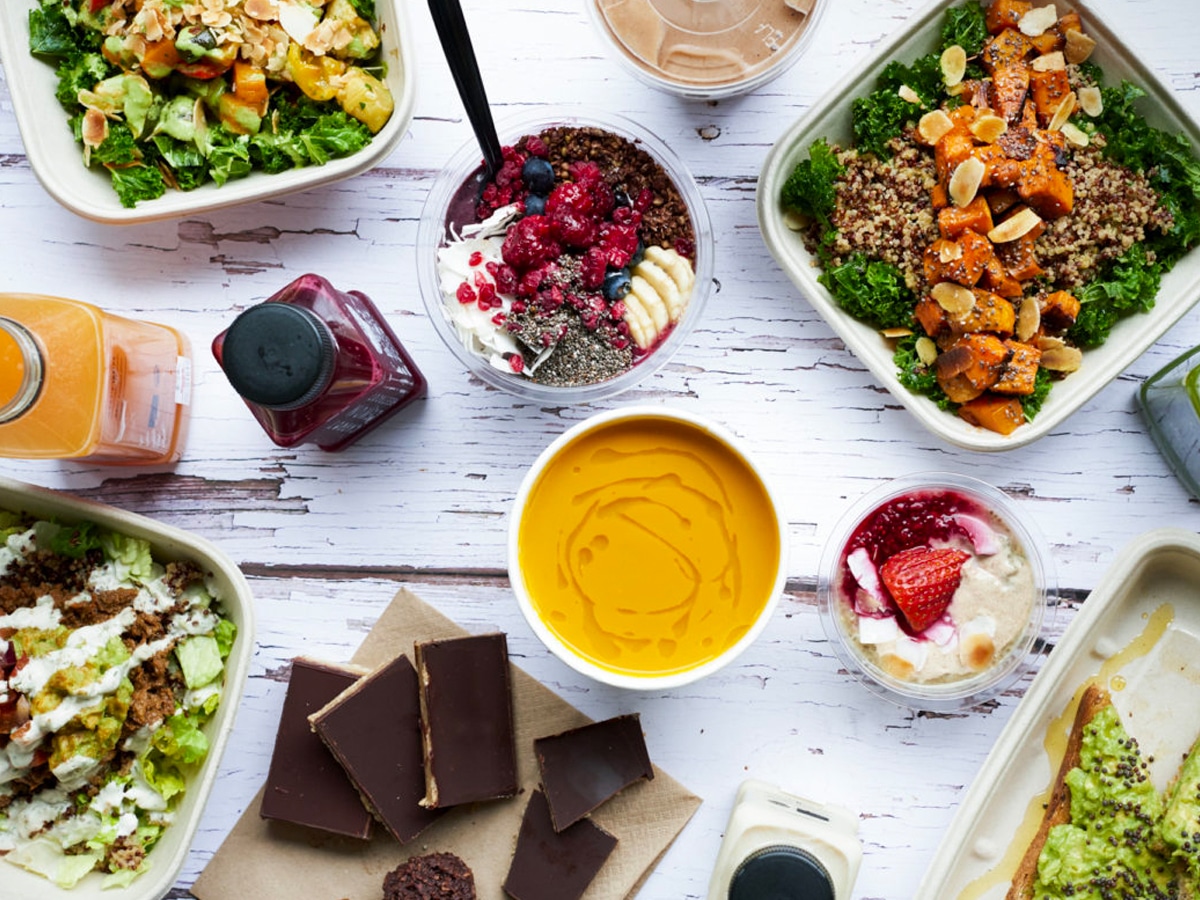 Deliveroo's 90 Days of Free Delivery
Deliveroo's new subscription service is serving up some serious deals. From now until September 30, new customers will be able to sign-up to Deliveroo Plus and receive free delivery for the first 90 days on all orders over $20. You can also score discounts at some of Australia's favourite restaurants including 40% off at Grill'd (w/c 6th Sept), Fishbowl (w/c 13th Sept) and Guzman Y Gomez (w/c 27th Sept). Deliveroo will be offering two tiers for customers to choose from:
Plus Gold – Perfect for singletons and households who frequently order from their foodie favourites; this option will be priced at $14.99 per month and offers unlimited free delivery on orders of $20 or more.
Plus Silver – Ideal for couples and families who order takeaway meals together. This is $6.99 per month and gives unlimited free delivery on orders $40 or more. Customers will start saving money after just two orders per month.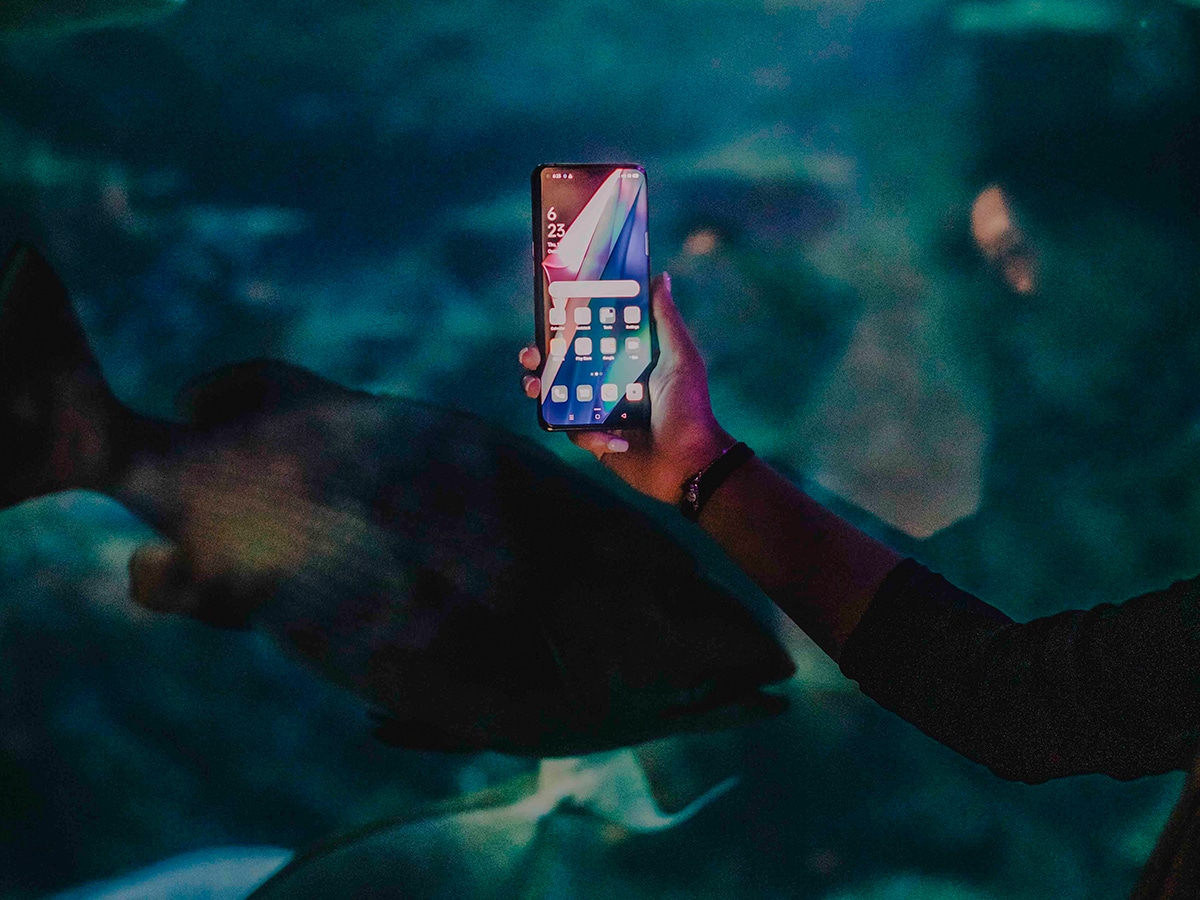 OPPO Donates $50,000 Towards the Restoration of the Great Barrier Reef
OPPO Australia is backing the Great Barrier Reef, announcing the achieved efforts to date of the leading technology brand's corporate partnership with The Reef Restoration Foundation (RRF). Since partnering together at the beginning of the year, OPPO Australia has donated over $52,000 to help RRF achieve its mission of producing 1,000,000 new corals on the Great Barrier Reef by 2026. The result comes after a series of awesome activations by the brand, which included an Augmented Reality mobile app that brings the reef into homes across Australia, providing phones from its Find X3 Series to the foundation and a number of social media giveaways, which helped raise funds for the cause.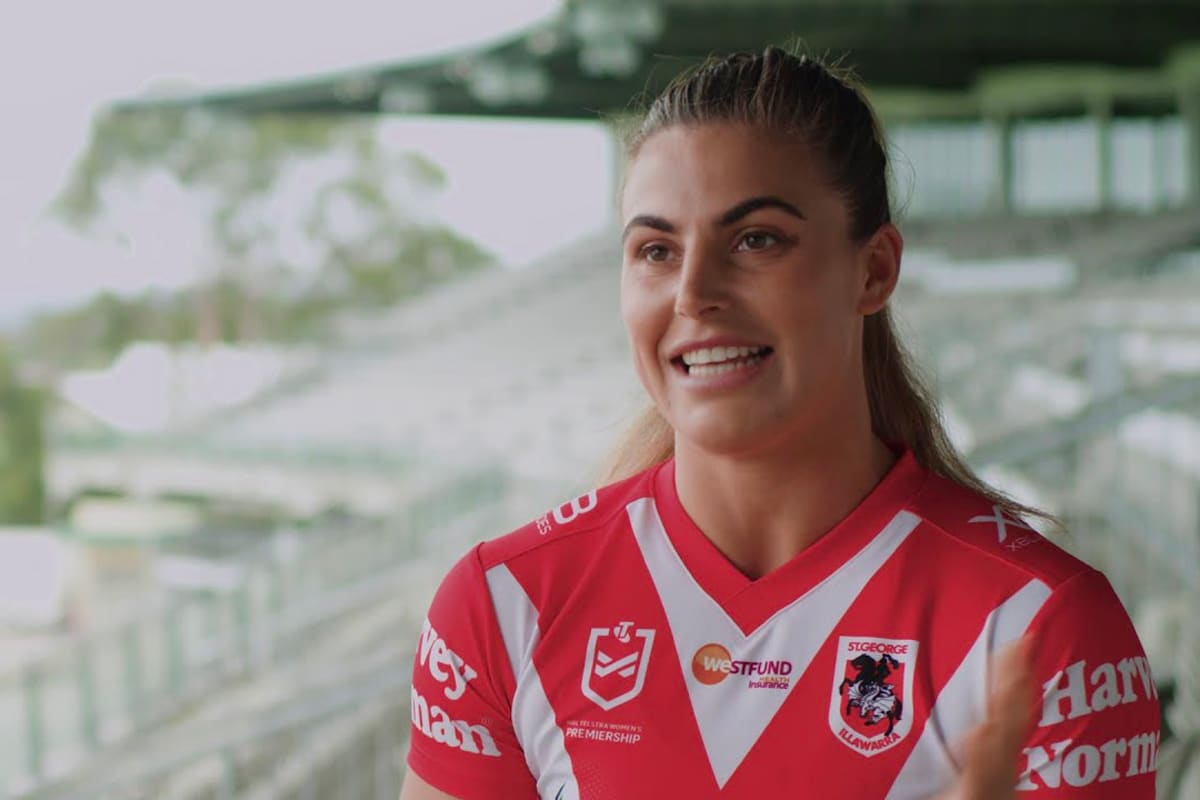 Cadbury Champions Women in Sport
Off the back of the stellar performance from our girls at the Olympics, it's mindblowing to think that still one in two women drop out of their favourite sports at the age of 15.  As their little way of showing support to those at the top of their game, Cadbury has just announced that CADBURY will feature four female athletes on its iconic choccy block. Upping the visibility of women in sport and with the goal of inspiring the next generation to see encourage them to be the best they can be.
We all know the familiar purple packaging and now, it'll present four female role models across the country. The CADBURY Ambassadors featured on pack include Richmond Football Club and AFLW role model Akec Makur Chuot, Commonwealth Bank Matildas star defender Alanna Kennedy, Sydney Roosters player and 2019 Dally M Women's Player of the Year Jessica Sergis and Australian Young Cricketer of the Year Tayla Vlaeminck.
We love our sport and the women who make it so great. Go grab a block of choccy and settle in for the last weekend for the Paralympics.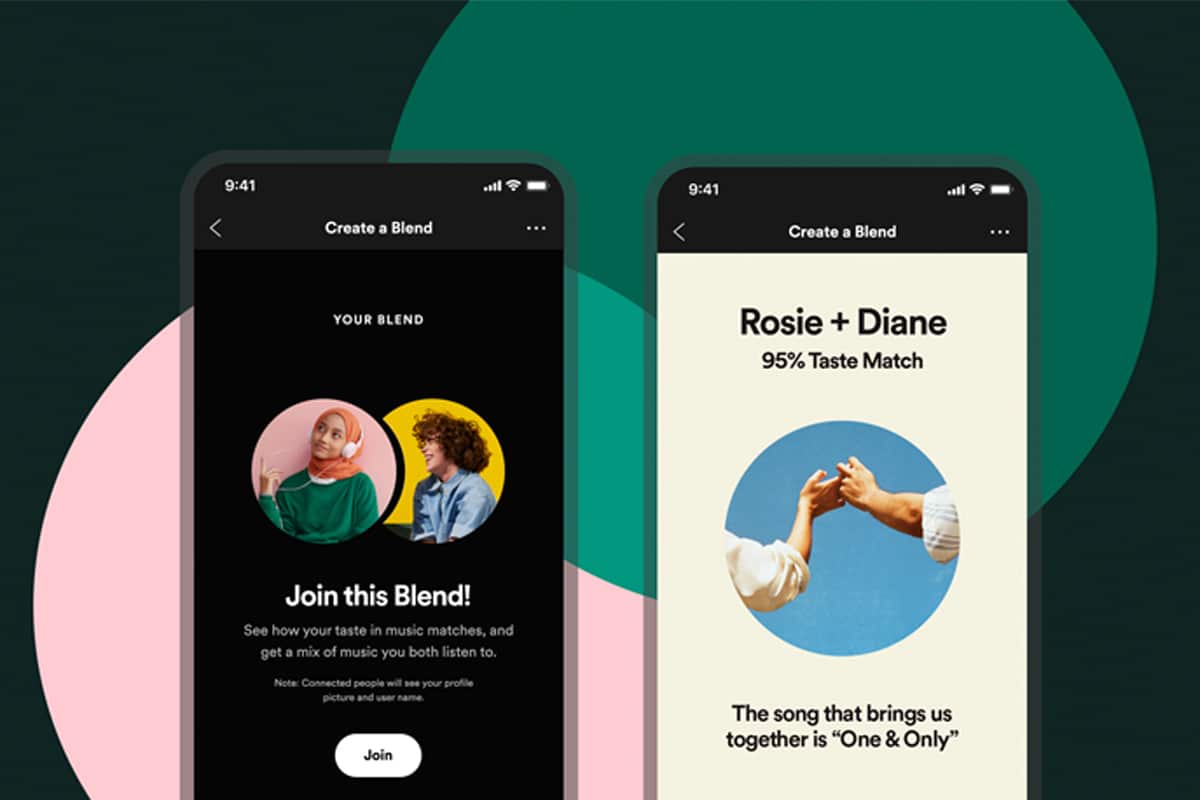 Connect With Your Long-Lost Lockdown Bestie Through Spotify
Have you ever wondered how in sync you and your bestie are?
Well, lucky for you, now Spotify is helping friends put their music compatibility to the test with the official launch of a personalised shared playlist called Blend. We've all got that mate. Your musical twin flame. After testing its strengths out in beta for a couple of months, Blend is now officially rolling out of beta to all users globally beginning today – introducing new cover art, taste match scores and shareable data stories that are unique to every listening pair.
Here's how it works. Tap 'Create Blend' in the Spotify Made for You hub on your mobile. Invite your best mate then, when they accept, share your results across your social channels by tapping 'Share this story' at the bottom of your data story screen. Enjoy kids.
You'll also like:
Feel-Good Friday: August 27 – $1 Tourbillons for Tuition
Feel-Good Friday: August 20 – Beds, Burgers and Banding Together
Feel-Good Friday: August 13 – Carers, Conservationists and Charities