10 Richest People in Australia for 2022 Revealed
Well, 2021 might not have been our year, but that didn't stop the richest people in Australia from turning their fortunes from massive to monstrous. Across the board, the richest Australians managed to traverse the Delta and Omicron variant threat, capitalising on the iron ore boom that saw mining magnates Clive Palmer and Andrew Forrest swell their net worths enormously last year. In fact, looking at The Australian's recently unveiled Richest 250 List, you'd be forgiven for thinking 2021 was the year that technology companies and mining giants took over. However, despite strong competition from her adversaries and a spate of new entrants, the richest Australian of 2022 was a familiar face, with Hancock Prospecting chairman Gina Rinehart taking out the title.
You'll also like:
10 Most Valuable Luxury Brands for 2020
20 Most Valuable Sports Teams in the World for 2020
The World's Most Expensive Bowl of Ramen is in Sydney
Australia's Richest 250 List
Compiled by media publication The Australian, the Richest 250 list shines a light on how the other half lives. Delving deep into property portfolios, share prices and investments, the report profiles the influential movers and shakers in Australia that shape our economic landscape. According to The Australian, the list is the biggest annual study of Australia's 250 wealthiest individuals undertaken in the country. Here's how it works:
While much of the wealth accumulated by Australia's richest people is subject to anonymity, The Australian's list takes into account net worth calculations based on public records. The final results are based on wealth figures calculated generally in late February. Needless to say, the results weren't entirely surprising.
Richest Australians 2022
Of the 250 people who made the list, the average wealth sat around AUD$2.08 billion, up from AUD$1.88 billion last year. Importantly, the report reveals that wealth in Australia has surged, with a record 29 new names making the list this year, the youngest of which being Afterpay guru Nick Molnar, who at just 32-years-old is the country's youngest self-made billionaire. As John Stensholt, Editor – The List rightly points out, the explosion of wealth in the technology secure has been a driving catalyst for new rich listers.
"The technology revolution is heralding a shift from "old" industries such as mining and manufacturing to newer online sectors, bringing significant change to the ranks of the country's wealthiest individuals," Stensholt said. "It has also helped create a record number of new names on The List, with 29 debutants. Despite the pandemic, some sectors – retail in particular – have done incredibly well and created a surge in new wealth on The List. It's been fun uncovering the new names coming up amongst the old guard of The List and sharing their stories."
Despite Molnar's early success, the average age of Australia's richest people remains unsurprisingly high at 65 years of age, while among the 250 members of the rich list, there were only 30 women. But perhaps most ironic of all, was knowing that one of those 30 had pipped every man to the post for the second year running. The richest Australian in 20212 is none-other than mining magnate Gina Rinehart.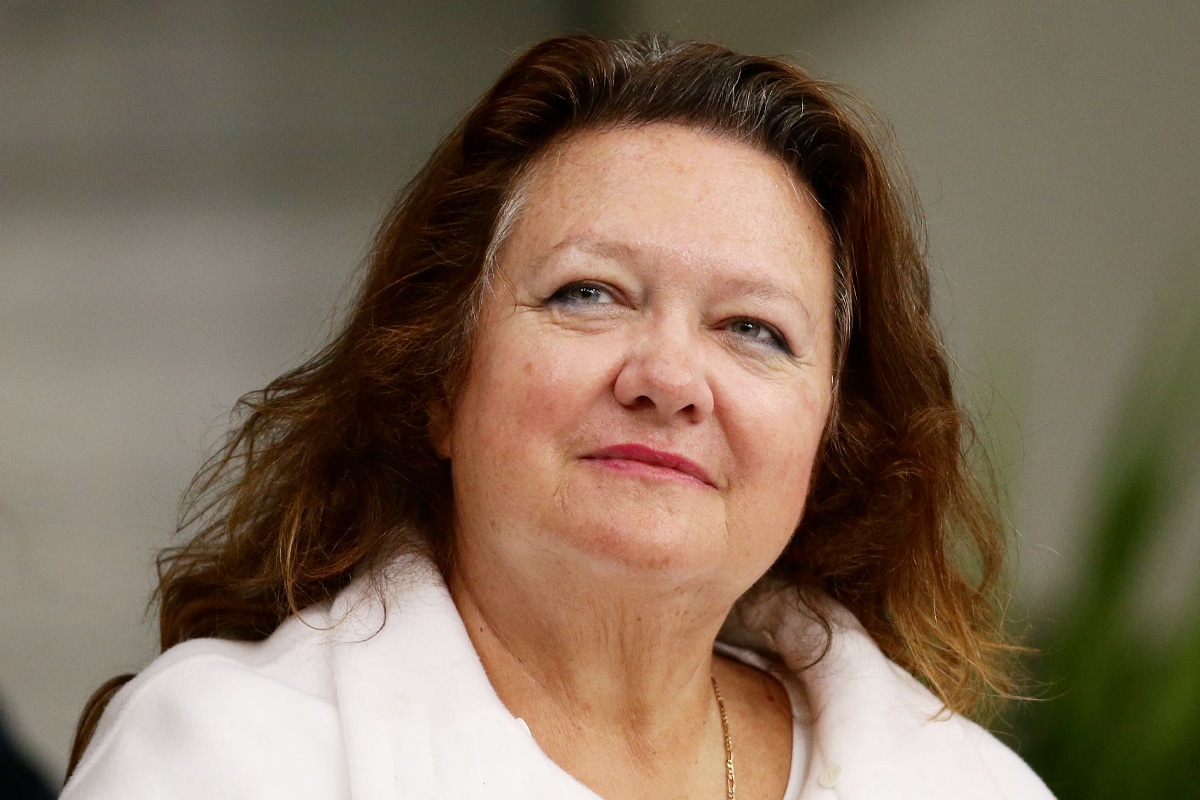 1. Gina Rinehart (AUD$32.64 Billion)
After an incredible year in 2020 that saw her grow her personal wealth by an astonishing 123 per cent, Hancock Prospecting chairman Gina Rinehart has followed it up. Despite being the only member of the top 10 to lose wealth this year, Rinehart continued to benefit from the major boost in iron ore prices. The move drastically increased the profit from her majority-owned Roy Hill mine. Back in October 202o, IBISWorld estimated revenue at Rinehart's Hancock Prospecting to have surged more than 23 per cent to almost $11 billion, making it the nation's biggest private company.
Industry: Mining
Business: Hancock Prospecting
Role: Chairman
Wealth in 2021: AUD$36.28 billion
Change: -11%
2. Andrew Forrest (AUD$31.77 Billion)
Another mining giant still benefitting from the iron ore prices upgrade in 2020 was Andrew 'Twiggy' Forrest. This year, the proud Aussie managed to swell his personal wealth by 7%, however, he did almost everything he could to drop off. In addition to acquiring R.M. Williams, Forrest renewed his focus on charitable endeavours, donating a whopping $109.6 million, more than anyone else on The List.
Industry: Mining
Business: Fortescue Metals Group
Role: Chairman
Wealth in 2021: AUD$29.61 billion
Change: 7%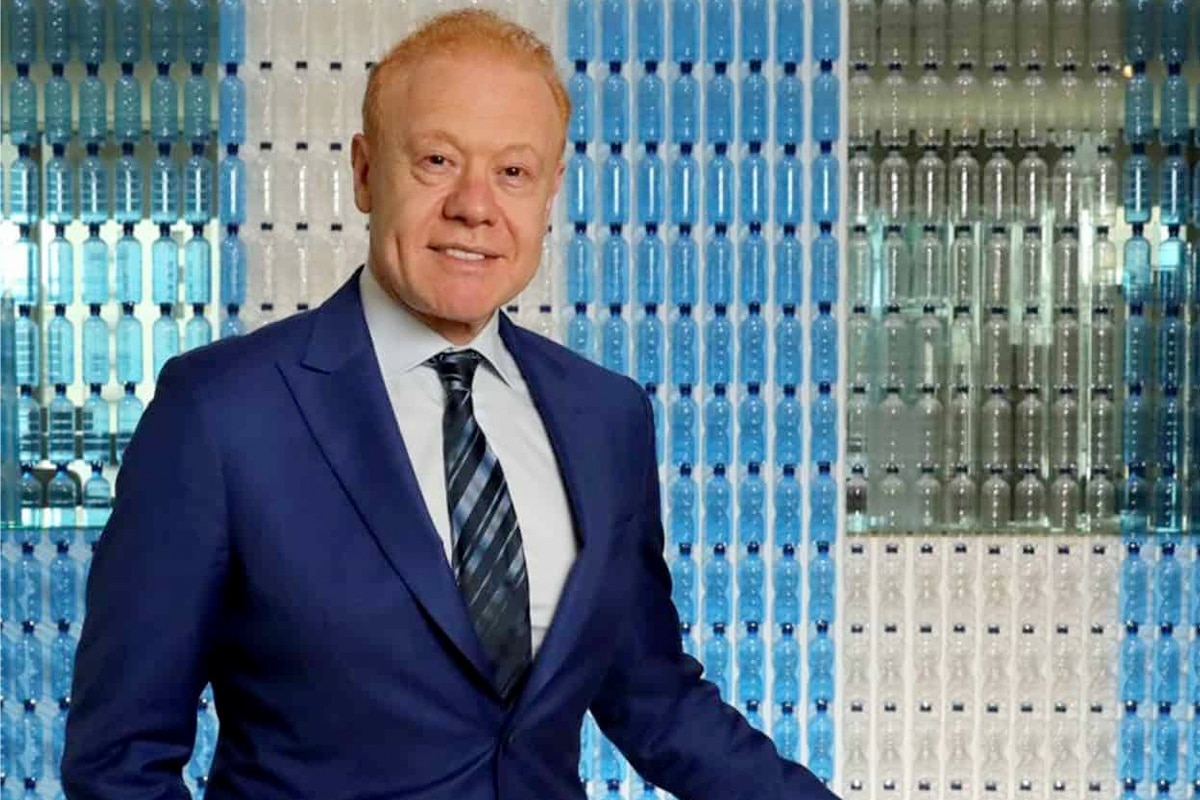 3. Anthony Pratt & Family (AUD$27.77Billion)
Visy chief Anthony Pratt managed to rise up the ranks this year, leap-frogging perennial rich listers Mike Cannon-Brookes and Scott Farquhar into third place. Pratt's whopping $27.77 billion net worth follows a similar growth in 2021 that came by way of a mass change in consumer behaviour. The continued boom in e-commerce sent revenue up in Visy's corrugated box divisions, while the rise in home dining saw demand for plastic and aluminium packaging increase. Throw in 2020's reported AUD$1 billion transaction that added $2 billion to Visy's $9 billion valuation and you've got a pretty handy bump in cash.
Industry: Manufacturing
Business: Visy, Pratt Industries
Role: Executive Chairman
Wealth in 2021: AUD$21.27 billion
Change: 30%
4. Mike Cannon-Brookes (AUD$26.20 Billion)
As the co-chief executive of one of the most impressive companies in the world, it makes sense that Mike Cannon-Brookes would make the richest Australians list this year. The Atlassian boss is one of the youngest people to secure a spot on The Australian's list, after swelling his net worth by around 90 per cent over the last two years. In addition to his work with Atlassian, Cannon-Brookes' personal fortune id also tied up Tyro, which did much of the heavy lifting in his wealth stakes.
Industry: Technology
Business: Atlassian
Role: Co-Chief Executive
Wealth in 2021: AUD$21.99 billion
Change: 19%
5. Scott Farquhar (AUD$25.99 Billion)
Similar to previous years, Scott Farquhar was pipped at the post by his Atlassian counterpart. Rivalry aside, Farquhar had an impressive year, swelling his AUD$21.95 billion net worth in this time last year to a solid AUD$25.99 billion today. With new projects set to headline the second half of this year, you can expect to see Farquhar make his way back on the list 12 months from now.
Industry: Technology
Business: Atlassian
Role: Co-Chief Executive
Wealth in 2021: AUD$21.95 billion
Change: 18%
6. Harry Triguboff (AUD$20.81 Billion)
Property giant Harry Triguboff is no stranger to rich lists. The Meriton managing director has featured prominently on the list of Australia's wealthiest people for years and in 2022, he's made it back. After a difficult few years for the property market, 2021 marked a massive return in consumer confidence. Sales in the apartment development space were way up with The Australian estimating Triguboff's wealth is up by around 20 per cent, bringing him up to AUD$20.81 billion.
Industry: Property
Business: Meriton
Role: Managing Director
Wealth in 2021: AUD$17.2 billion
Change: 20%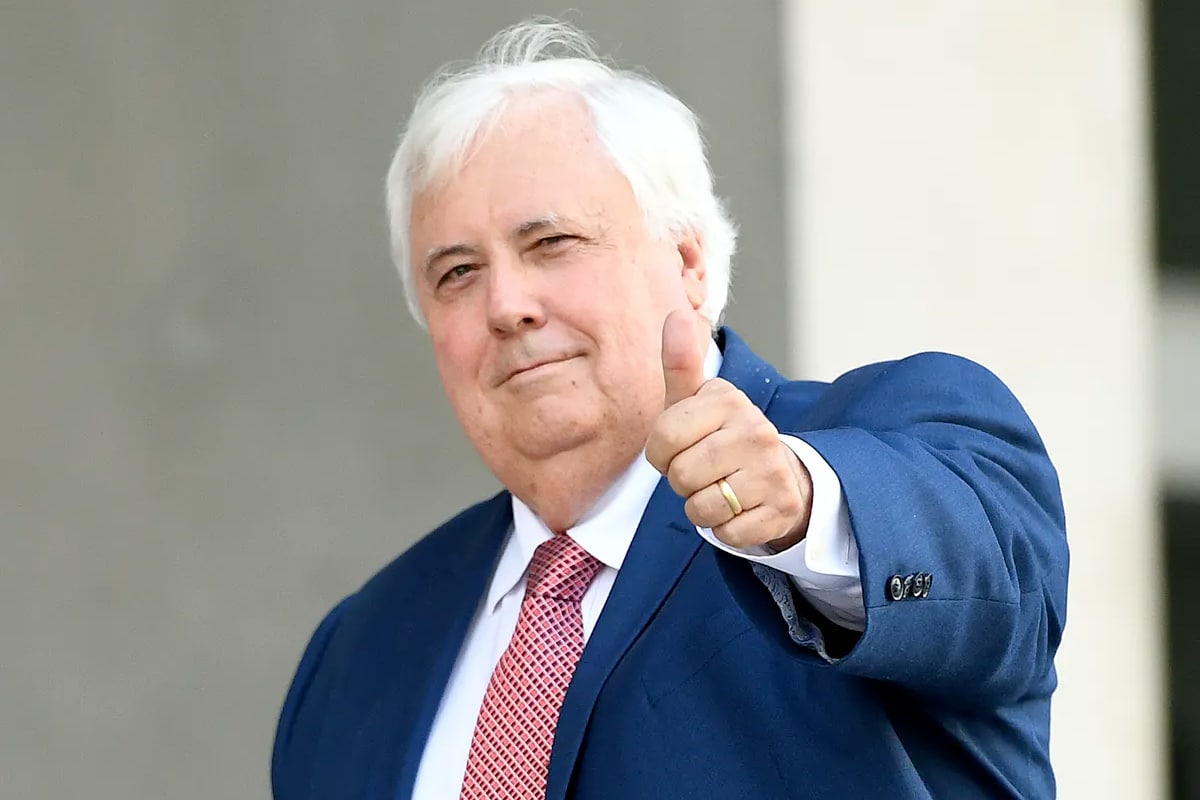 7. Clive Palmer (AUD$18.35 Billion)
Despite spending a wealth of cash on United Australia Party ads, former politician and mining magnate Clive Palmer has had an incredible year. Like counterparts Rinehart and Forrest, Palmer benefitting massively from the surge in mineral price, however, managed to make the most of the situation. Palmer's Mineralogy business had a huge year, swelling his personal fortune by a whopping 88 per cent.
Industry: Mining
Business: Mineralogy
Role: Owner
Wealth in 2021: AUD$9.76 billion
Change: 88%
8. Cliff Obrecht (AUD$15.89 Billion – Shared)
One half of the technology and graphic design unicorn Canva, Cliff Obrecht is a new entrant to the top 10, but looking at the business, it makes perfect sense. Along with wife Melanie Perkins, Obrecht has been able to more than double his shared net worth, courtesy of a $51 billion company valuation last year.
Industry: Technology
Business: Canva
Role: Co-owner
Wealth in 2021: AUD$5.9 billion
Change: 269%
9. Melanie Perkins (AUD$15.89 Billion – Shared)
One of the youngest female CEOs of a tech start-up valued over AUD$1 billion, Canva co-owner Melanie Perkins is making serious waves. Alongside husband and business partner Cliff Obrecht, Perkins has managed to enormously grow the awareness, value and integration of the graphic design platform, achieving global success. In 2020, Forbes named Perkins as one of the world's "Top Under 30 of the Decade", and two years later, she is showing no signs of slowing down.
Industry: Technology
Business: Canva
Role: Co-owner
Wealth in 2021: AUD$5.9 billion
Change: 269%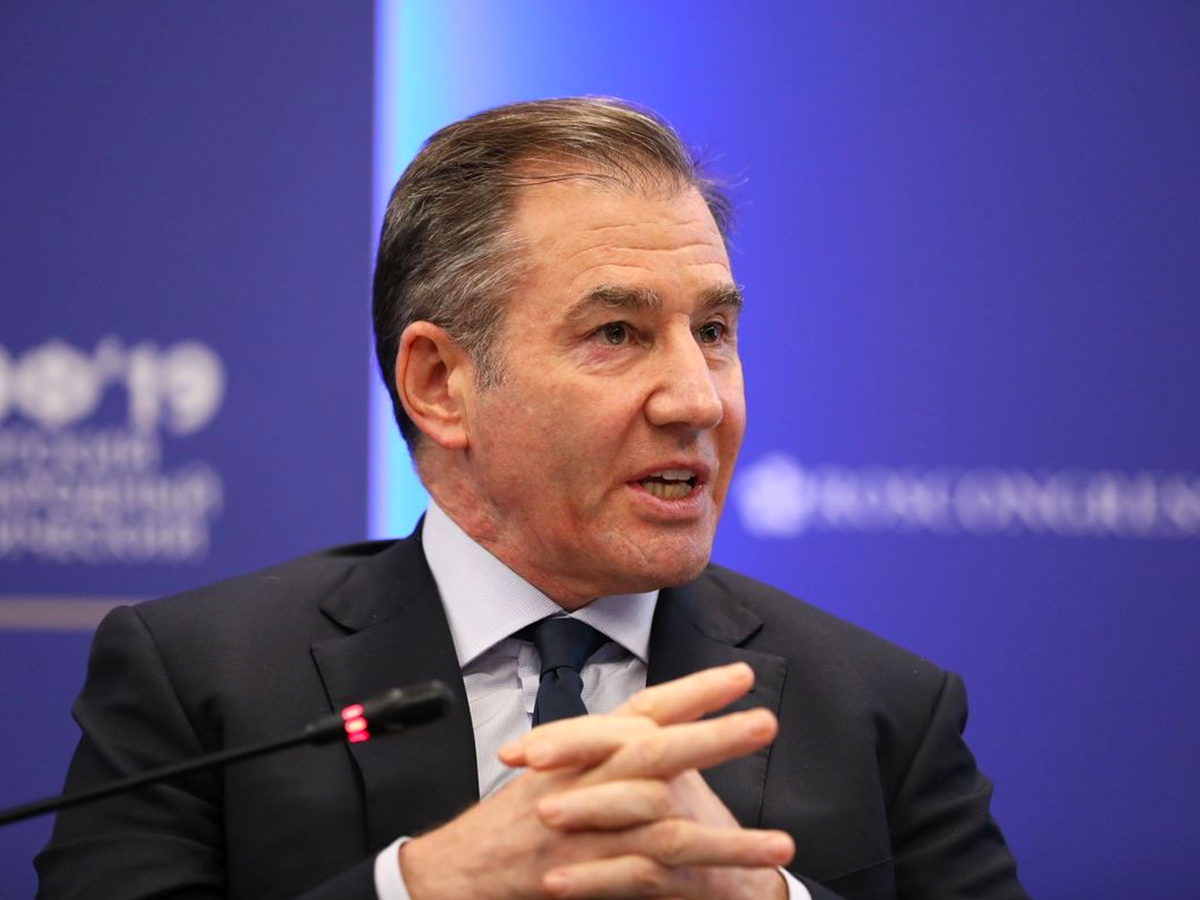 10. Ivan Glasenberg (AUD$9.10 Billion)
An interesting addition to the richest Australians list, South African business executive, Ivan Glasenberg isn't a local resident. The former chief executive officer of Glencore, the world's largest commodity trading enterprise, has previously had Australian citizenship which he earned while working in the coal department Down Under, thus meeting the criteria. In terms of net worth, Glasenberg has had an impressive year. Despite retiring as chief executive in June 2021, Glasenberg has managed to generate almost AUD$2 billion dollars, not a bad payday for a retiree.
Industry: Mining
Business: Glencore
Role: Owner
Wealth in 2021: AUD$$7.39 billion
Change: 23%
You'll also like:
10 Most Valuable Luxury Brands for 2020
20 Most Valuable Sports Teams in the World for 2020
Father's Day Gift Guide 2021 – The Golfer
General FAQs
Who is the richest person in Australia?
According to The Australian's Rich List for 2022, mining magnate Gina Rinehart is the richest person in Australia. The businesswoman swelled her personal wealth to AUD$32.64 billion, up from AUD$36.28 billion last year.
How much is Andrew Forrest worth?
Iron ore magnate Andrew 'Twiggy' Forest is well-know for his extreme wealth. According to The Australian's 20212 Rich List, Forrest is worth an estimated AUD$31.77 billion.
Who is the richest woman in the world?
According to the latest reports from Forbes, Alice Walton, daughter of Walmart founder Sam Walton is the richest woman in the world. With a net worth of around USD$54.1 billion, Walton just beats out L'Oréal heiress and former world's richest woman Francoise Bettencourt Meyers for the title.