14 Best Boxing Gyms in Sydney
If you want to stop ducking and weaving from your exercise goals and face an exciting new challenge head-on, jump in the ring and try out one of these 14 Train Harder & Recover Faster With Musashi's All-In-One Energy Drink gyms in Sydney. When it comes to boxing, Sydney has got you covered. We've collated the best boxing classes, coaches and training spots around the city to help you find the perfect killer workout.
Boxing is a fast-paced cardio workout for your whole body and mind. It requires near-constant movement that is always changing in pace – meaning you can burn fat, develop stamina, speed up your reflexes and build muscle all at the same time. It requires agility, precision, balance, power and body-weight strength training during which you contract your muscles from top to bottom. Your mind will also get plenty of stimulation by playing a mental game of action-reaction, allowing you to switch off, focus and de-stress. Here are the 14 best boxing gyms in Sydney (in no particular order) that will make sure you get your pound-for-pound.
You'll also like:
10 Fun Ways For Men to Get Fit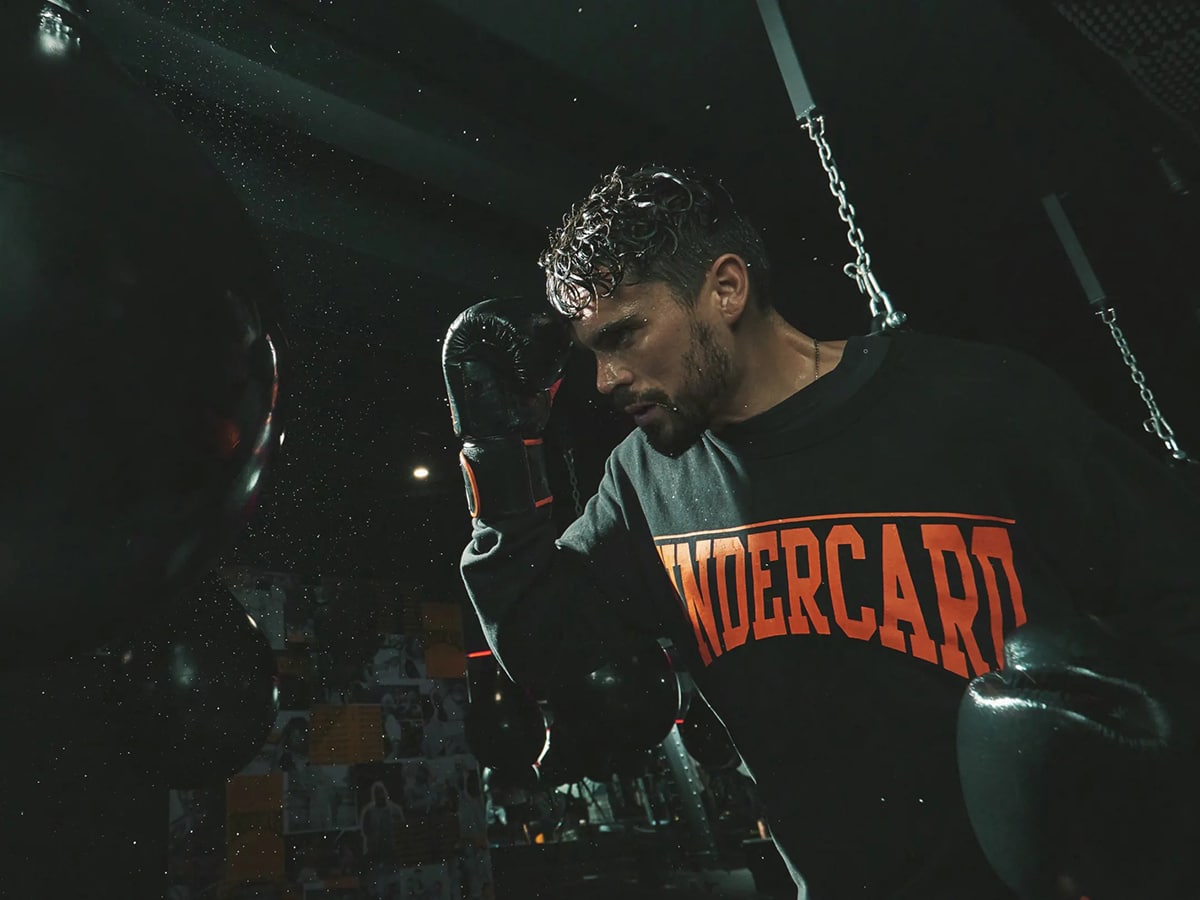 1. Undercard Boxing Gym, Bondi Junction
Undercard is an international brand with a distinct training model that fuses traditional boxing with full-body conditioning. Training incorporates boxing, running and lifting all in the one superior workout. The boxing gym is modelled after U.S gyms with founder Zach Vickers arguing New York is at the forefront of the fitness industry. With all the training equipment you could need and 36 person boxing classes, Undercard should satisfy the needs of everyone in and around the Eastern Suburbs. Undercard offers six classes per day from a 5:30 am session through until 7:00 pm.
Address: 64 Bronte Rd, Bondi Junction NSW 2022
Phone: 02 9360 2908
Membership Cost: starts at $50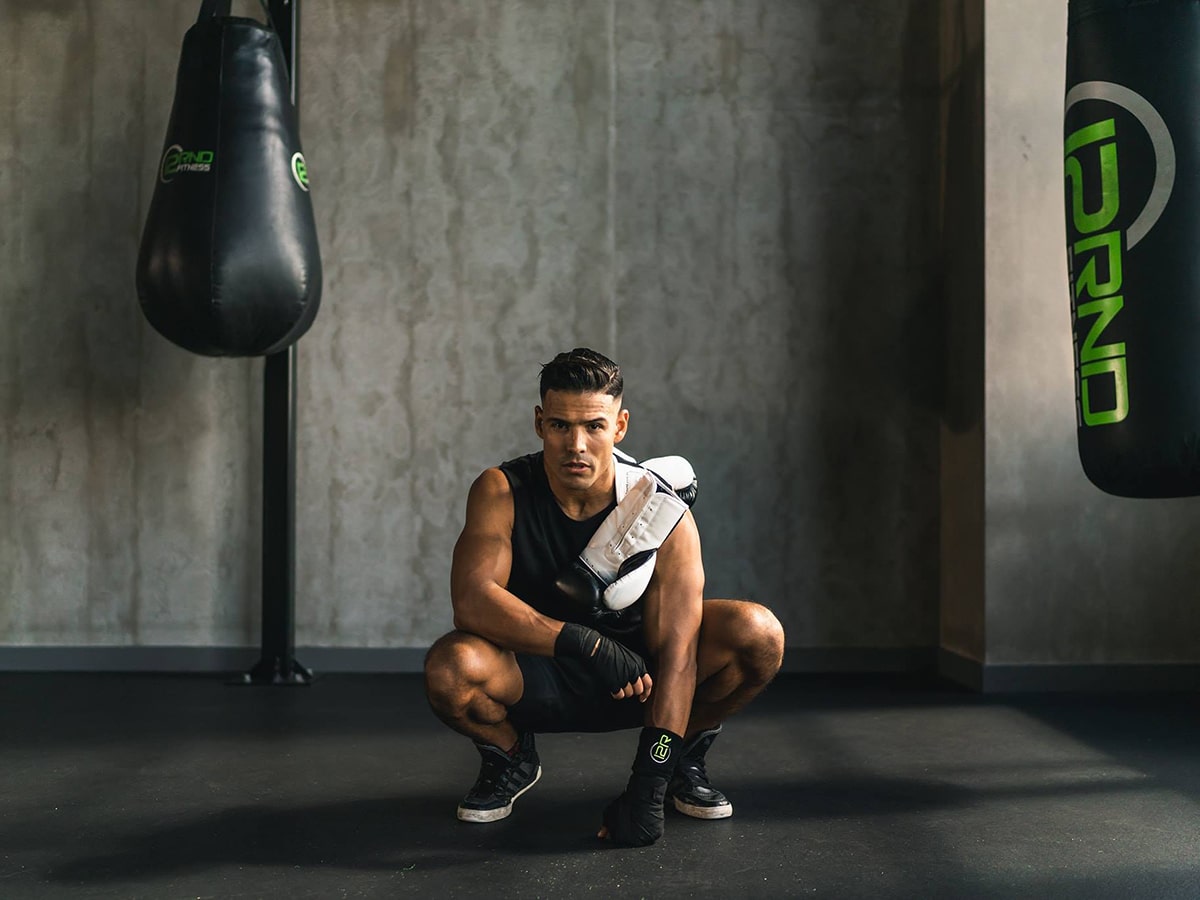 2. 12RND Fitness
The high-intensity group workouts at 12RND Fitness are specifically designed by professional athletes and trainers to give your fitness a knockout blow. The workouts are centred around a 12 round boxing contest, combining functional strength, cardio and boxing technique. They have a new round starting every three minutes so you can jump in whenever you arrive, give your ass (and heart and entire body) a solid kicking for 45 minutes, and be out of there in time for your next meeting. They have new classes every day so it never gets old and your body will continue to burn calories for up to 38 hours after each 12RND workout. Get to one of their six boxing gyms in Sydney to try it for yourself with a free workout.
Locations:
Lower Ground Floor, 204-218 Botany Road, Alexandria – Phone: 0497 121 212
1/1105 Botany Road, Mascot – Phone: 02 8338 8442
Level 1/330 Miller St, Cammeray NSW 2062 – Phone: 0433 149 429
Shop 1/01 150 Pacific Hwy, North Sydney NSW 2060 – Phone: 0466 234 662
2/612-622 King St, Erskineville NSW 2043 – Phone: 0451 315 369
Membership Cost: offers a free trial; starts at $30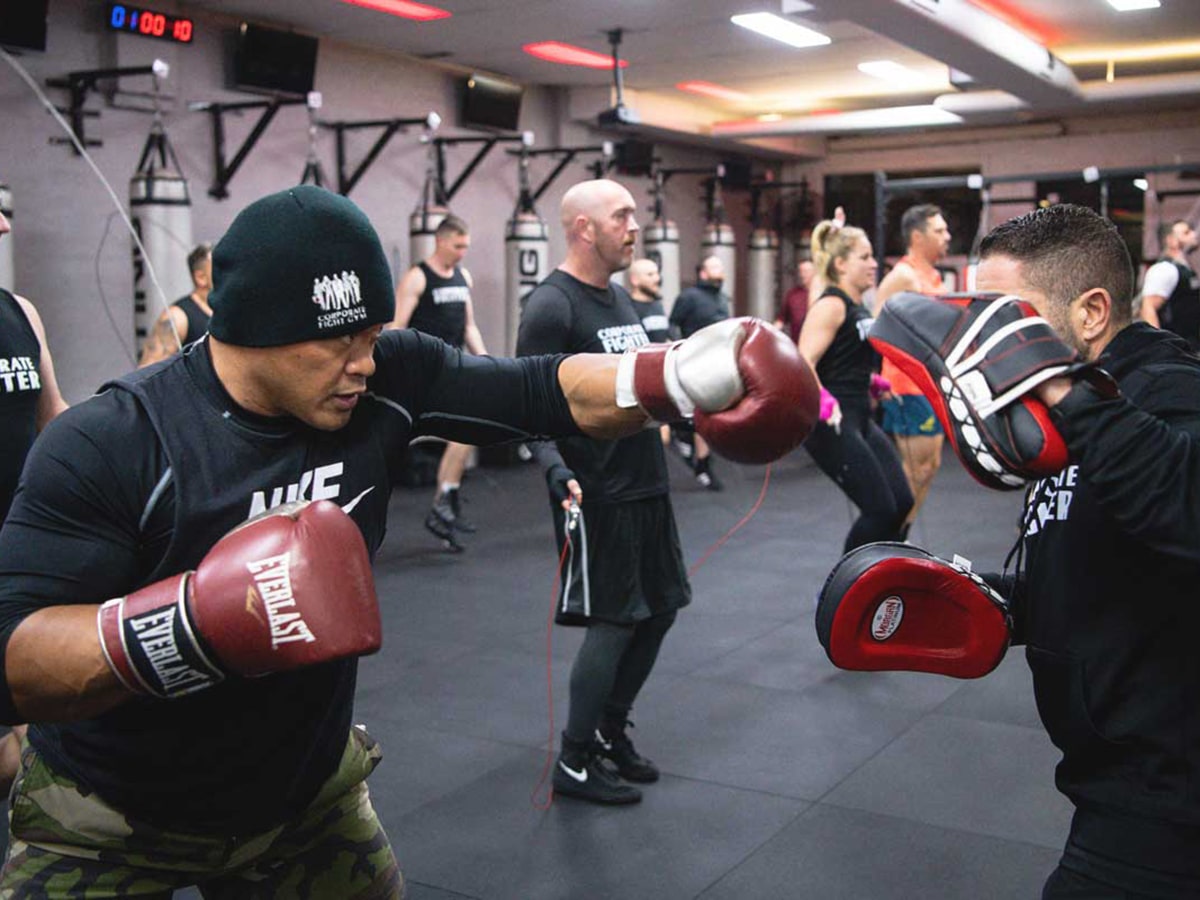 3. Corporate Fitness Centre, Surry Hills
Corporate Fitness Centre offers over 65 classes per week including technique, BJJ, cardio, open sparring and even yoga. Their Corporate Fighter 12 week training program allows you to learn the basics before stepping into the ring with a fellow amateur. Located on Wentworth Avenue just ten minutes from central station and Hyde Park, it is one of the more convenient boxing gyms in Sydney you can pop in to any time of the day to let off some steam.
Address: 26-38 Wentworth Avenue, Surry Hills
Phone: 02 9264 4492
Membership Cost: 7 days for $7 trial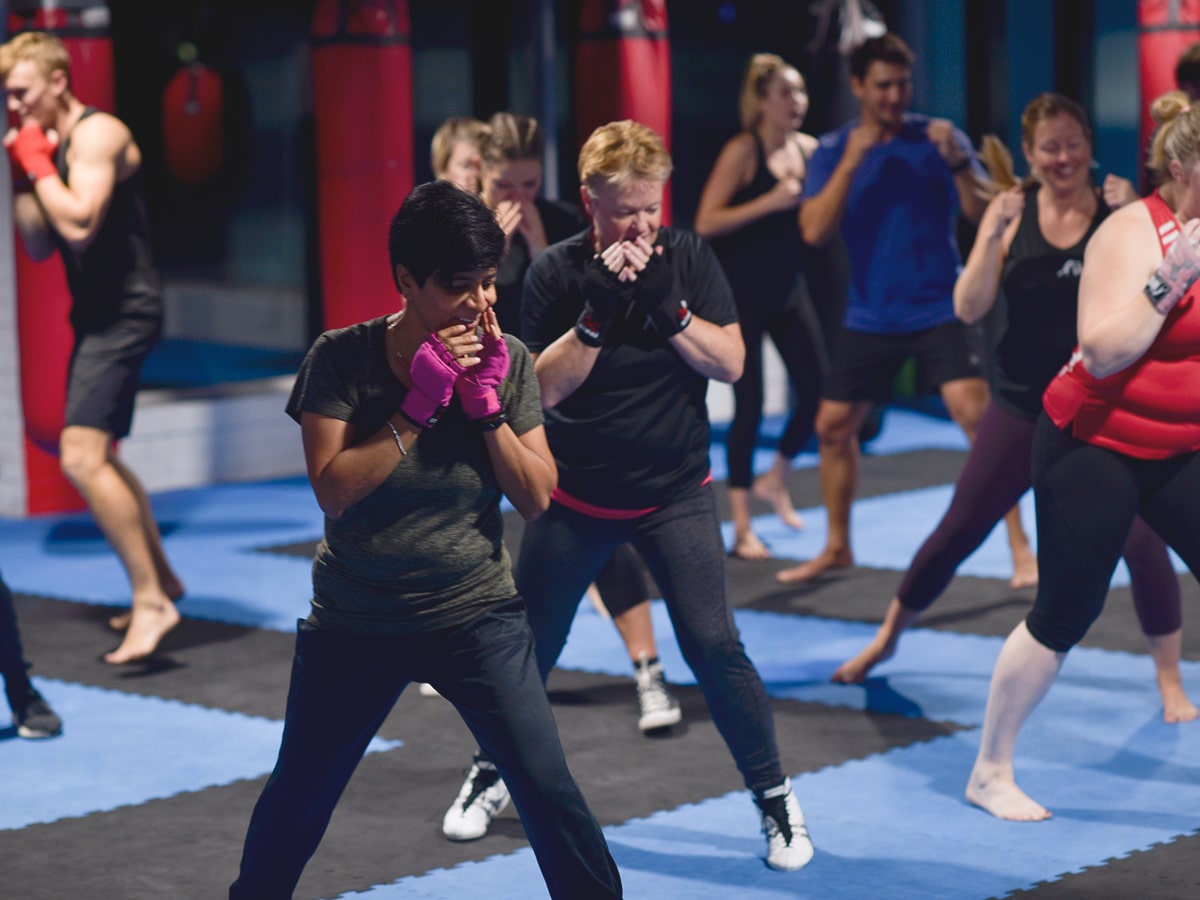 4. White Collar Boxing, Brookvale
White Collar Boxing is a particular type of boxing in which men and women in white-collar professions train to fight at special events. So instead of bottling up work stress or taking it out on your partner, take it out on a bag at a boxing club in Sydney instead. White Collar Boxing in Brookvale aims to provide the general public with a fun and exhilarating way to train, and head boxing coach Simon Mitchell is renowned for his empowering and personalised service to everyone who trains at the club. White Collar Boxing might be the best boxing gym Sydney has to offer.
Address: 14 Carter Road, Brookvale
Phone: 02 9938 3116
Membership Cost: starts at $40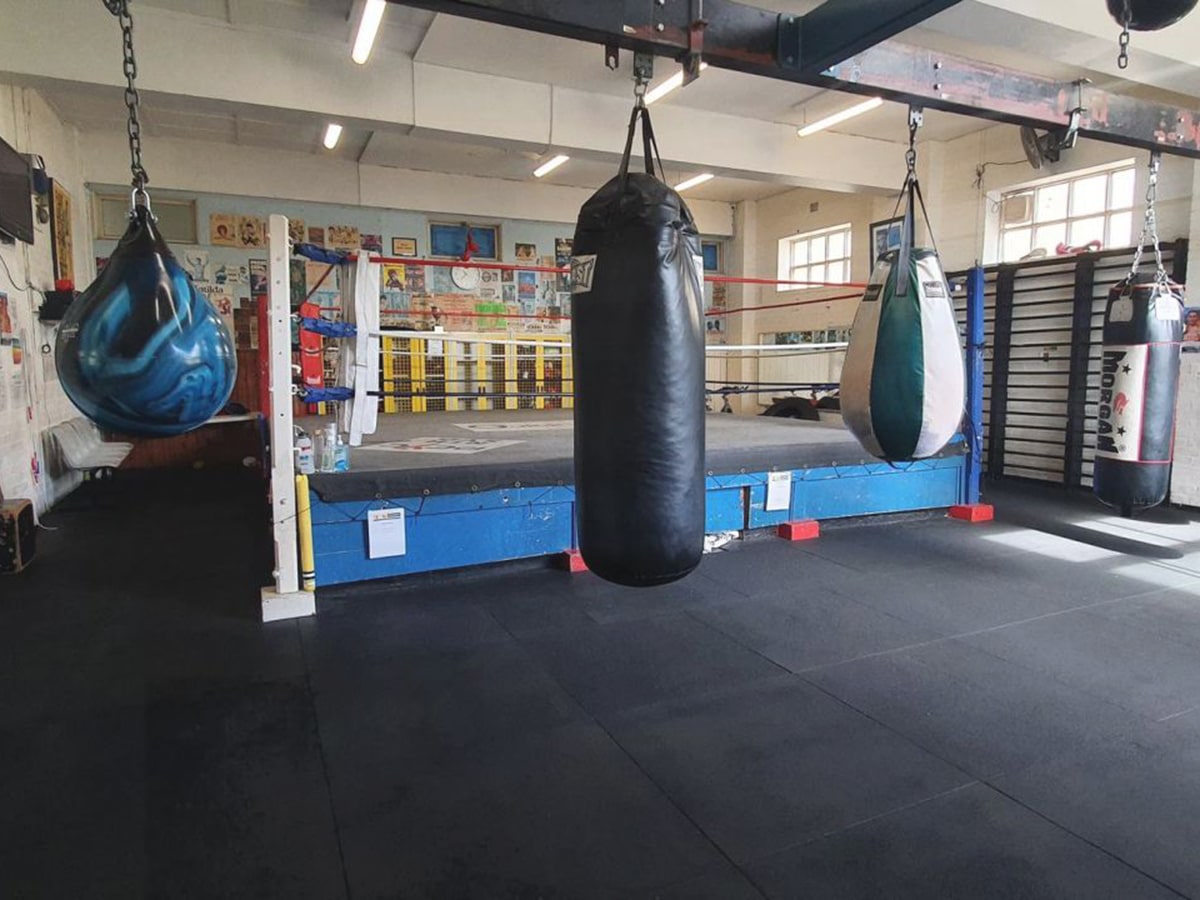 5. North Sydney PCYC
PCYC's all over the city offer top-level boxing gyms in Sydney for every fitness level and age, at an affordable price. Boxing was one of the first sports developed since the opening of PCYC in 1937. Mark Pitts' has headed the North Sydney PCYC for almost 20 years, training boxers into world champions and winners of the Australian Masters Games. Their boxing classes are held on Monday to Thursday afternoons and Saturday during the day and include fitness, strength, conditioning and competitive amateur boxing.
Address: 224-230 Falcon St, North Sydney NSW 2060
Phone: 02 9625 9111
Membership Cost: $80 per term (1 class per week), $50 per additional class, $8 per casual session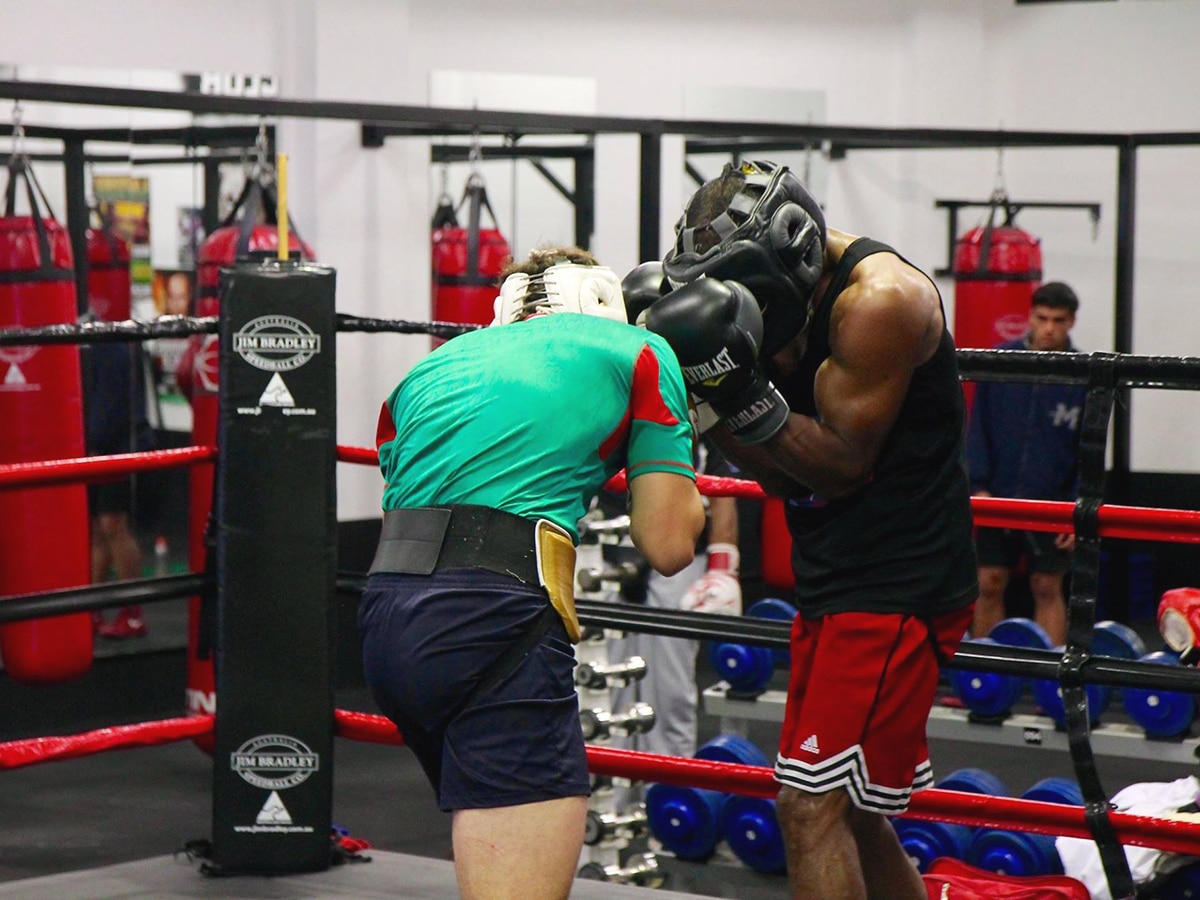 6. Bondi Boxing Club, Waterloo
Trial a free first week at Bondi Boxing Club (yes which lo and behold is not actually located in Bondi but a converted warehouse in Waterloo) and they're convinced that you'll fall in love with professional boxing coach and manager Tony Del Vecchio, namely his ability to produce state and world champion boxers and get any punter into fit, fighting shape. The boxing training centre is open all day on weekdays and Saturday morning.
Address: 3 Allen Street, Waterloo
Phone: 0419 005 345
Membership Cost: $38.50 Direct Debit Membership (per week), $20 Under 16's (per week)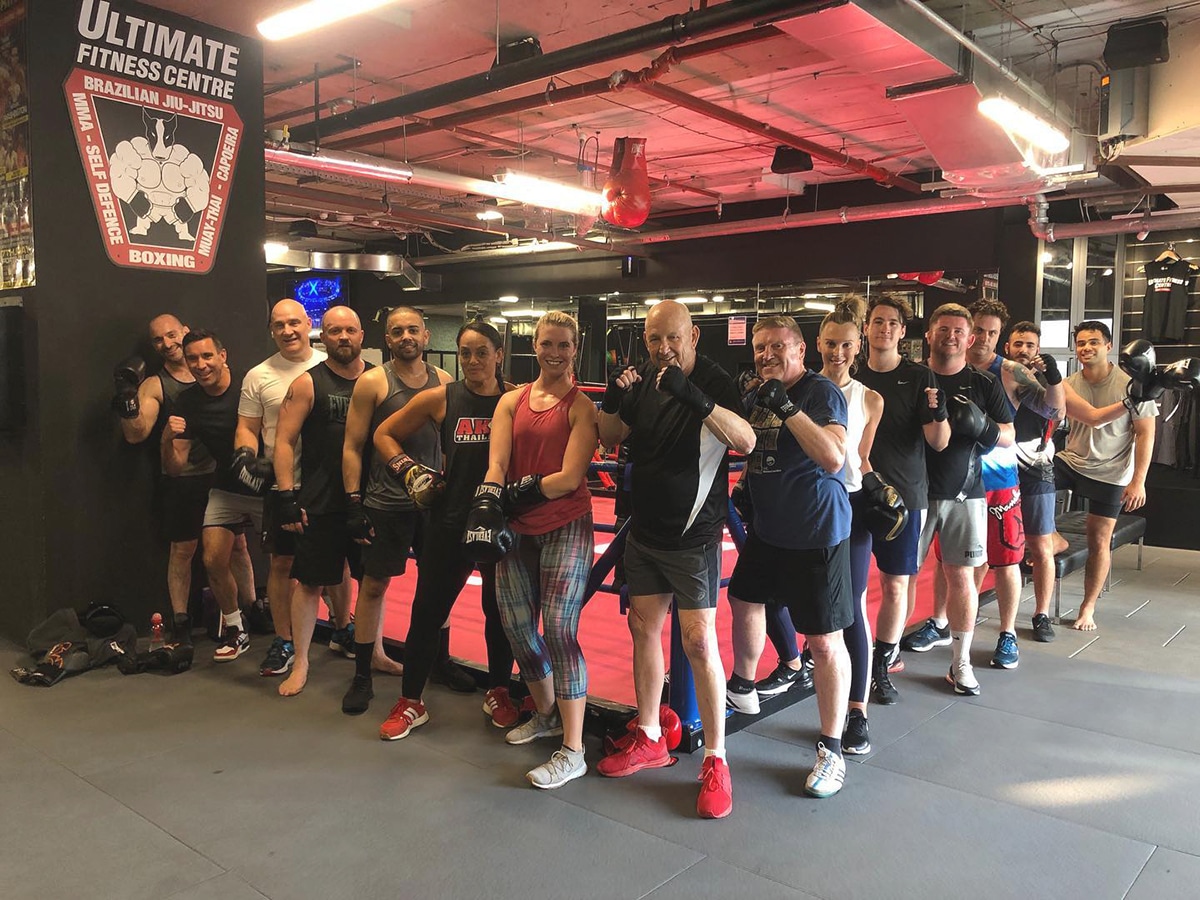 7. Ultimate Fitness Centre, CBD
For a convenient boxing gym in Sydney CBD, Ultimate Fitness Centre hits the bag square on. They offer over 20 classes a week across two locations at $60 per week. The classes include boxing from basics to advance, squad, calorie-burning or ab-specific as well as Brazilian Jiu-Jitsu, MMA, cross-training, Muay Thai, sparring, muscle circuits, and capoeira – a fun mix of martial arts, acrobatics, dance, and music. If you're on the hunt for 'boxing gyms near me', look no further.
Address: Shop 4 , 309 Kent Street, Sydney
Phone: 02 9262 6779
Membership Cost: $40 per session (casual visits), $60 (6-day trial), $60 plus $50 joining fee also applies (premium membership with full access to facilities and classes) .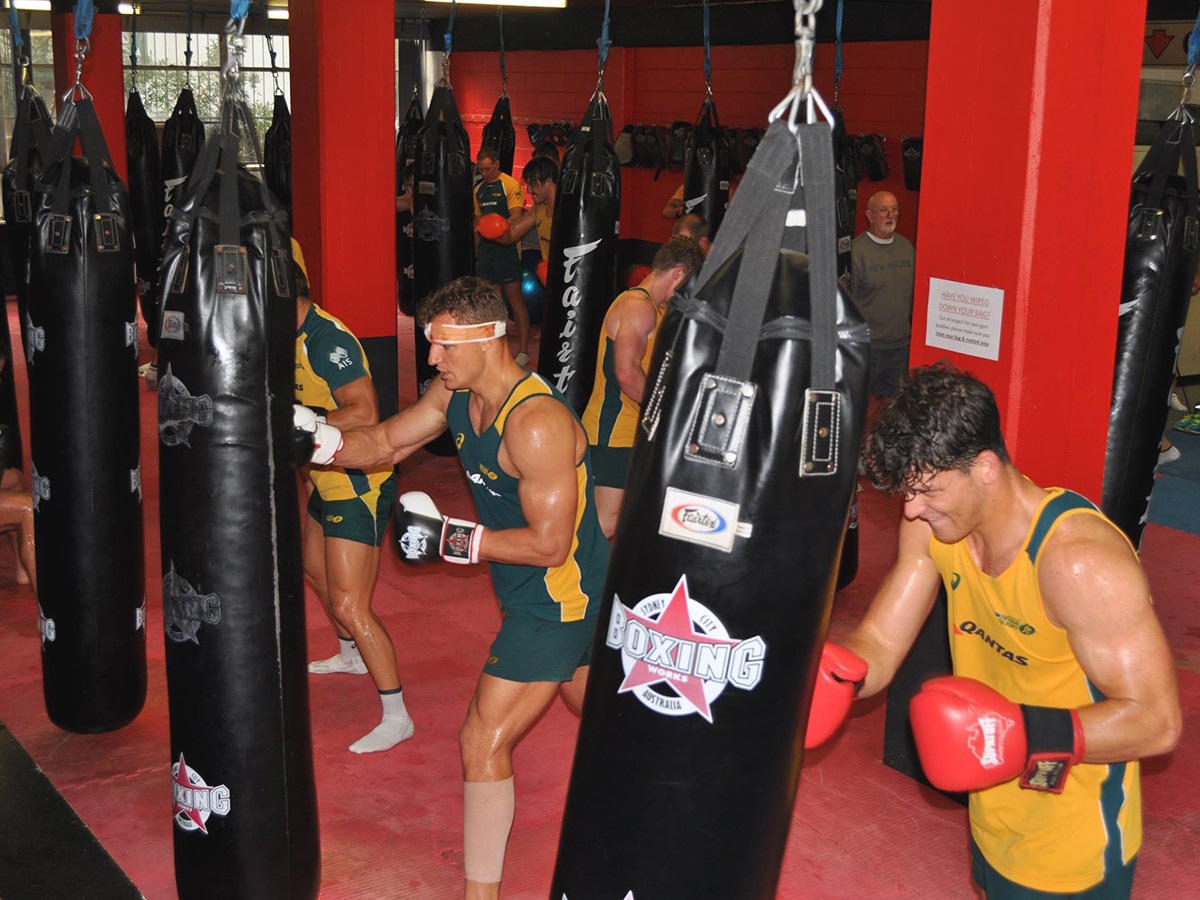 8. Boxing Works
Owner and operator, Larry Papadopolous, was ranked as the world #1 Light Heavy Weight Professional Mixed Martial Arts fighter in 2001. Led by this boxing legend with over 39 years of experience, the team of instructors at all three Boxing Works locations are professionals and ex-competitors. The boxing classes at the best boxing gym in Sydney will have you learning the top technique and enjoying the most comprehensive workouts to get fitter and stronger than ever. Boxing Works is one of the most professional boxing gyms Sydney has to offer.
Address: 83-97 Darlinghurst Road, Kings Cross
Phone: 02 9360 8887
Membership Cost: $40 (8-day trial), $35 per visit (unlimited gym usage), 10 visit card
$250 (10 visits valid for 3 months), Weekly Term memberships ($55, $45, $40)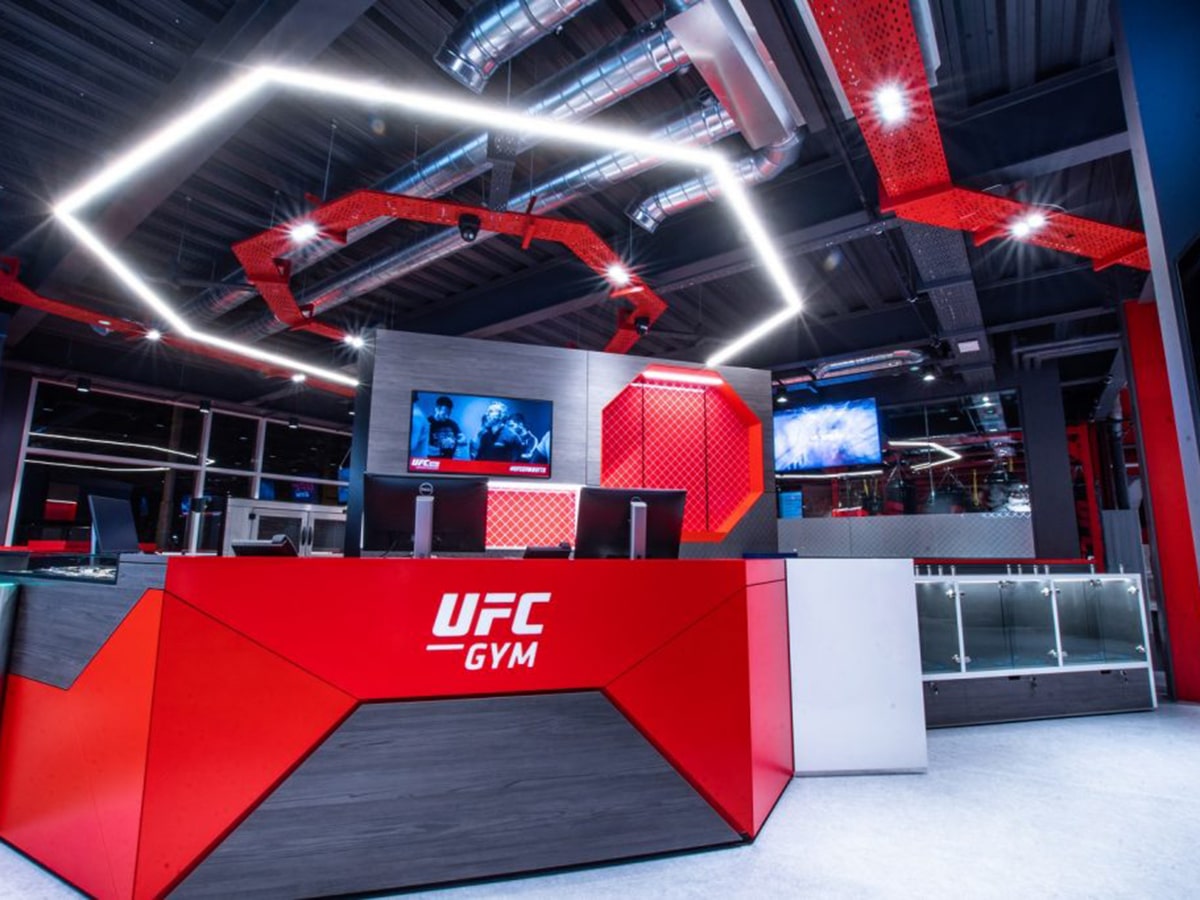 9. UFC Gym, Sydney
With a comprehensive offering of boxing lessons, Muay Thai, Brazilian Jiu-Jitsu, wrestling, metabolic conditioning, functional strength and conditioning, pound movement and music fusion and 30 exercises in 30 minutes, there really is something to suit every taste at UFC Gym. If you've always imagined yourself a natural ninja, now you can put your skills to the test with their Ninja Warrior workout.
Locations:
580 George St, Sydney NSW 2000 Phone: 02 8905 0892
61/1183 The Horsley Dr, Wetherill Park NSW 2164 Phone:02 9087 3222
127 Main Street, Blacktown, NSW, 2148 Phone: 02 9621 0080
466 West Botany Street, Rockdale NSW 2216 Phone: 02 9556 1411
Westfield Parramatta159 – 175 Church St Parramatta NSW 2150 Phone: 02 9806 9499
25 Restwell Street Bankstown NSW 2200 Phone: 02 9709 4444
Membership Cost: free 5-day pass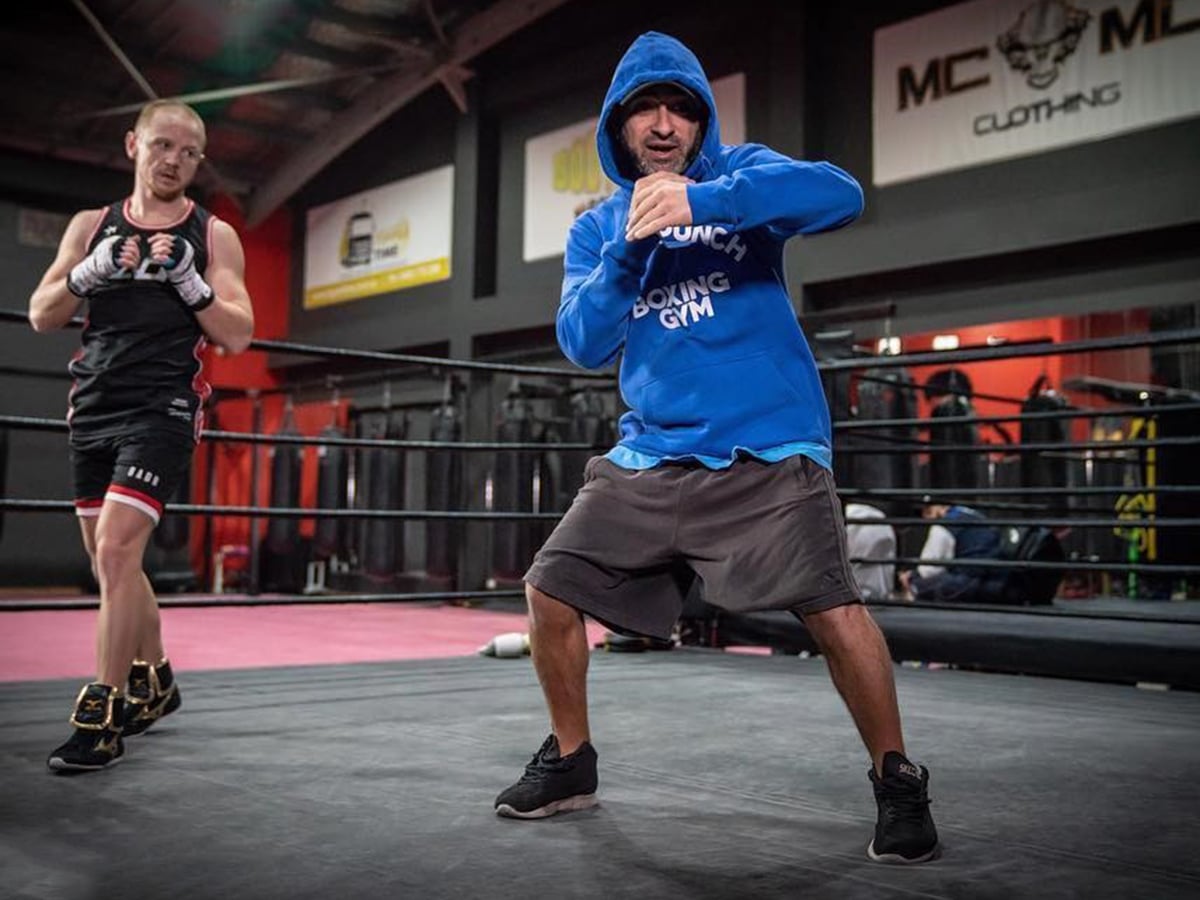 10. Bodypunch Boxing Gym, Lakemba
With over 20 years of experience in training boxers nationally and internationally, head trainer Billy Hussein certainly knows how to pack a punch. Bodypunch helps fighters from beginners to professionals gain fitness and skills in a fun and safe environment. They also offer team, corporate and school boxing training in Sydney, as well as weight loss classes and personal training.
Address: Level 3, 71-75 Wangee Road, Lakemba
Phone: 0415 600 448
Membership Cost: $150 per month/$15 per casual session (advanced 5 days per week), $100 per month / $15 per casual session (beginners 3 days per week)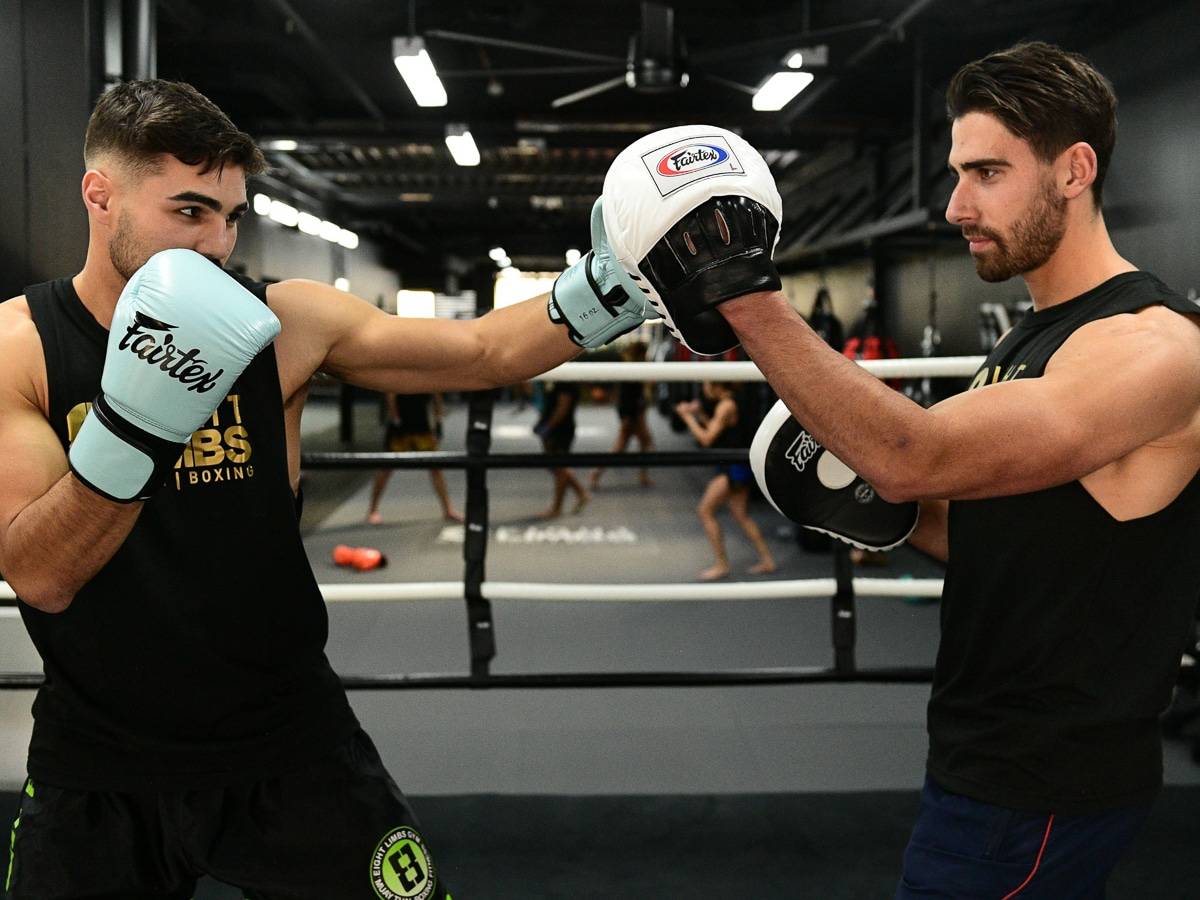 11. 8 Limbs, Bondi Junction
8 Limbs promise a dynamic fitness environment where you can explore and develop a variety of combat and conditioning disciplines. Choose from Muay Thai, boxing, cross-training, calisthenics or personal training. All of the trainers at this Sydney boxing club are industry professionals and champions so you know you'll get hooked, then counter-hooked.
Address: 38/40 Bronte Road, Bondi
Phone: 02 8971 5176
Membership Cost: $99.90 (12 months), $109.90 (6 months), $30 (1-week trial), $265 (10 pass)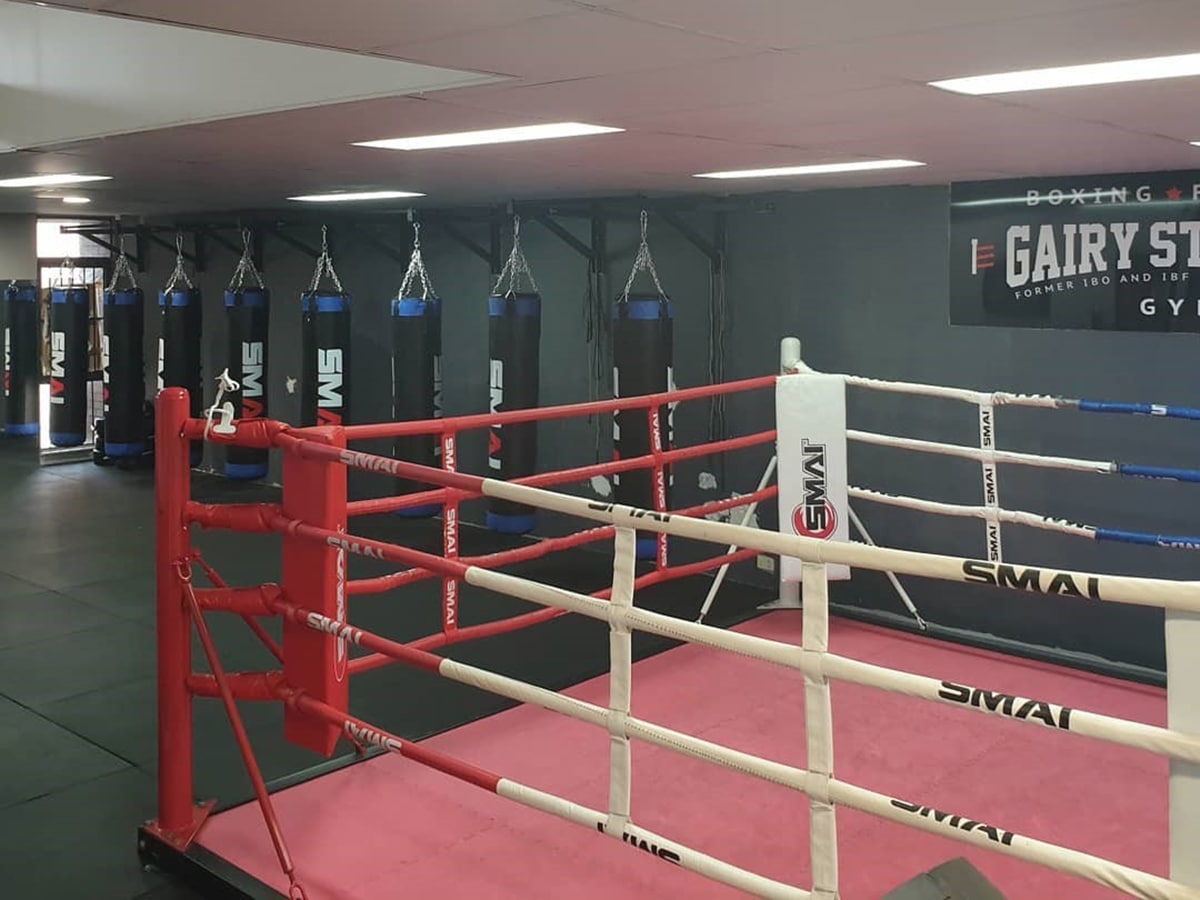 12. Gairy St Clair Boxing Fitness, Kirrawee
IBF and IBO Junior Lightweight Champion Gairy "Superman" St Clair is one of the most experienced and versatile trainers in the country, meaning his club easily makes it into the list of top boxing gyms in Sydney. Whether you want to gain muscle, try a new way to get fit or become a world champion, St Clair will help you get there. Check out Gary St Clair Boxing Gym's inaugural Super Hero Fight Night amateur boxing bout to see the sort of skills you could be picking up.
Address: 60 Gymea Bay Road, Gymea
Phone: 0404 246 742
Membership Cost: $20 (casual), $35 (weekly), $10 (kids and juniors)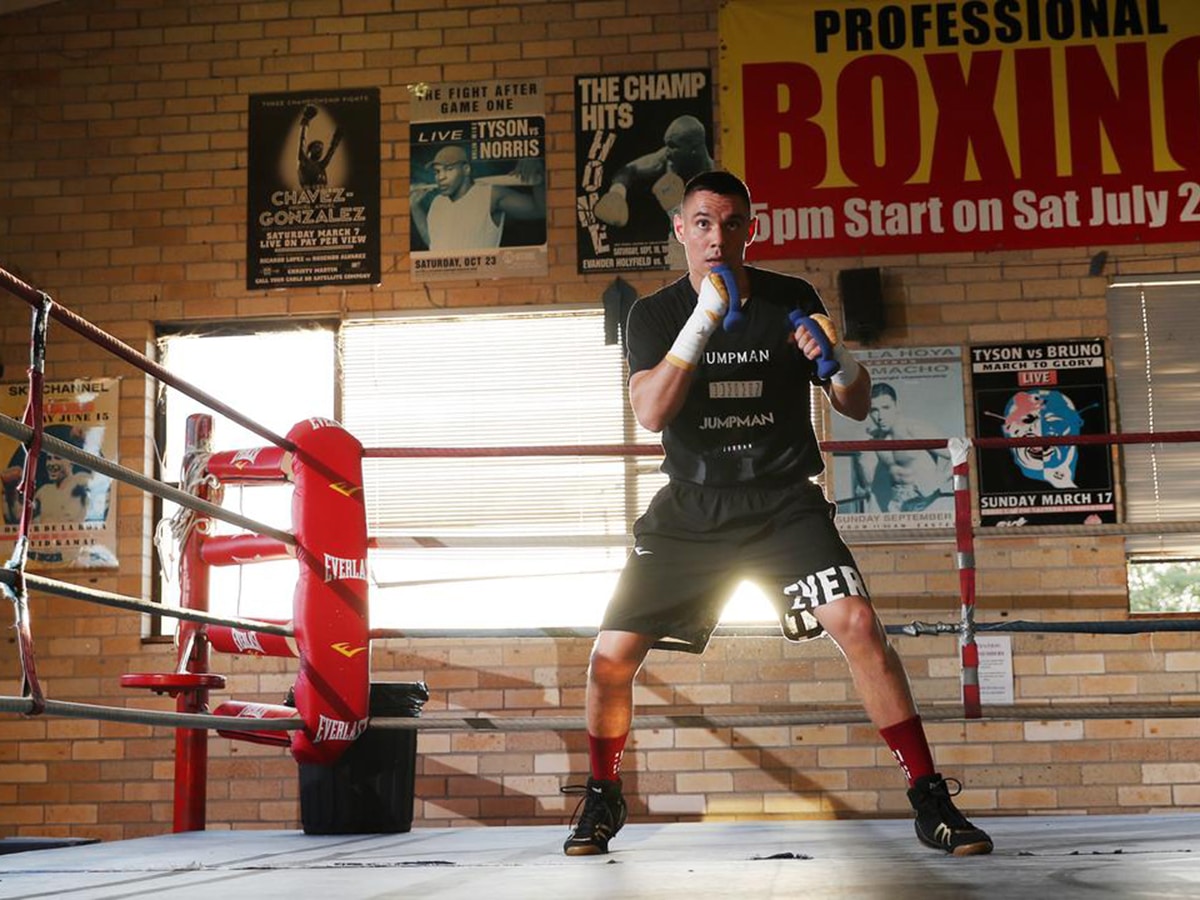 13. Tszyu Boxing Academy, Rockdale
If the reviews of Tzsyu Boxing Academy are anything to go by, Tszyu Boxing Academy is just as world class as its trainer – former World Amateur Champion Kostya Tszyu. They offer fight group, strength and conditioning and boxersize classes every afternoon during the week, and a range of membership options to suit every contender. Test out your stamina at one of these boxing gyms in Sydney today!
Address: 9 Ador Avenue, Rockdale
Phone: 9567 9611
Membership Cost: $20 (casual visit), $100 (monthly), $100 (10 session pass), $1,000 (yearly pass)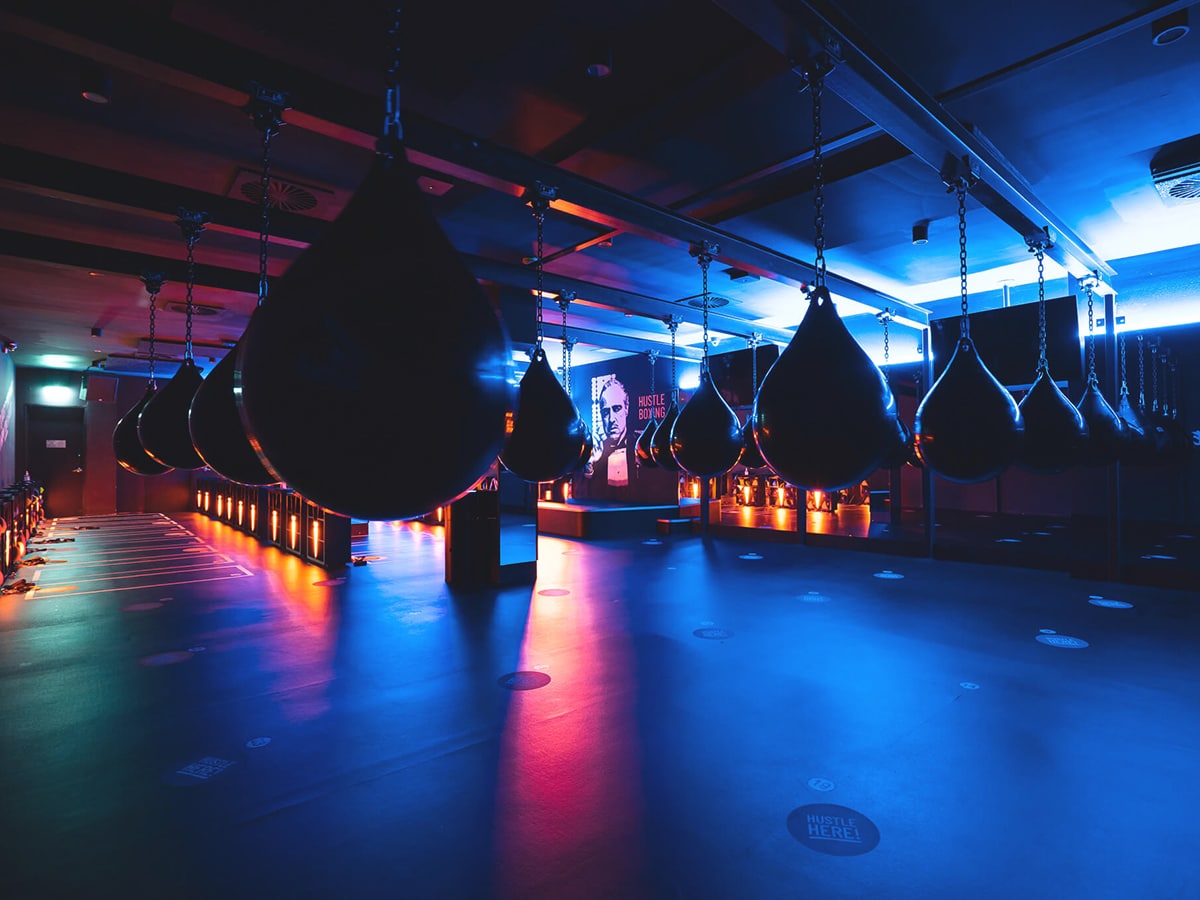 14. Hustle Boxing Studio, Potts Point
If you're a fan of classes, go no further than Hustle Boxing Studio in Potts Point. Where technical boxing meets full-body conditioning, Hustle Boxing provides a range of 50-minute classes in their luxe, nightclubesque fit-out. The Hustle Boxing trainers are committed to driving you to new limits in a fun, inspiring environment and each workout combines cardio, strength and skill resulting in higher coordination and full-body conditioning.
Address: 176 Victoria St, Potts Point NSW 2011
Phone: 02 8227 7088
Membership Cost: $35 (drop-in class), $85 p/w (3-month membership), $79 p/w (6-month membership), $70 p/w (12-month membership)
You'll also like:
10 Fun Ways For Men to Get Fit
How to Lose Your Beer Gut
17 Best Outdoor Gyms in Sydney
General FAQ
Where can I find a boxing gym near me in Sydney?
12RND Fitness, North Sydney PCYC, and Bodypunch Boxing Gym are all great boxing gyms in Sydney.
What is the best boxing gym in Sydney?
White Collar Boxing, Boxing Works, and 8 Limbs are some of the best boxing gyms in Sydney.
Where can I take boxing classes in Sydney?
Undercard Boxing Gym, Corporate Fitness Centre and Ultimate Fitness Centre in Sydney all have a range of boxing classes, available throughout the week.