5 Best Yoga Studios for Men in Sydney
Men's yoga Sydney provides a whole body, mind and soul workout. Finding men's yoga classes in Sydney that suit your style will likely lead to a fitter, more flexible and more balanced you. Yoga will help you to increase strength, endurance, mobility, stability and improve mental health.
Many of these classes have male teachers and actively encourage men to join in their sessions. Yoga is particularly beneficial to men as it uses natural body weight and resistance to build lean muscle mass; improves blood flow to the muscles which leads to faster recovery; and allows you to take fuller, deeper breaths which increases energy and vitality during workouts. On top of this, yoga can drastically reduce your risk of injury and help increase blood flow to the genital area – which means better sex life.
We've collated the top men's only yoga in Sydney as well as the best mixed yoga classes that will make you feel comfortable and excited about your yoga practice. Whether you want to focus on getting a solid handstand, being able to do the splits or simply switch off after work, these yoga studios in Sydney will ensure you reach your goals.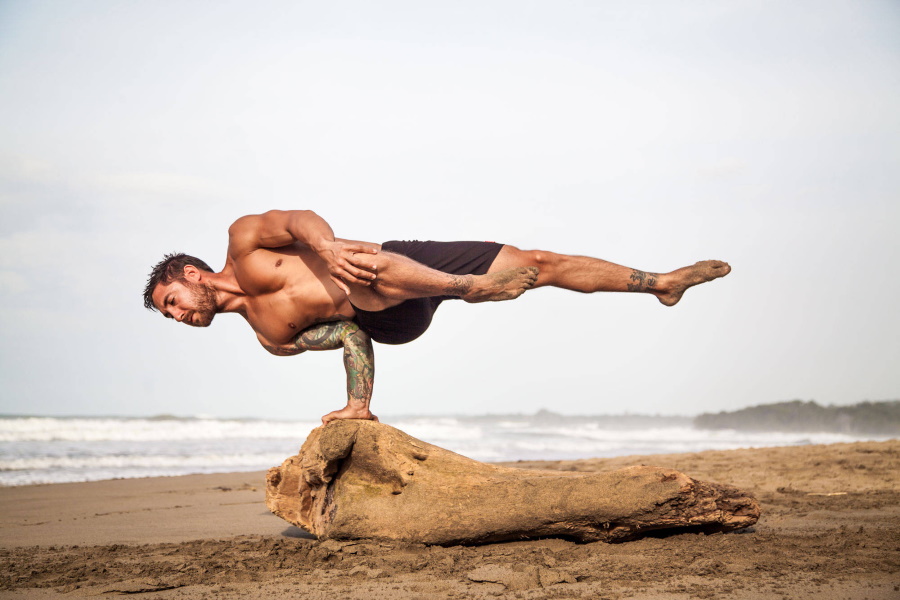 Yoga Classes Made for Men
1. Palm Beach Yoga
Beach, dawn and pranayama (breathing techniques) – what could be a better combo? Palm Beach Yoga offers classes specifically for men over 50 to help build strength and flexibility (suits the demographic up at Palm Beach – fit, but mature!). It combines pranayama and asanas (postures) to encourage balance and calmness. Located in an intimate studio directly above the Boathouse at Palm Beach, there's no better way to dive in to men's yoga Sydney.
Address: Above the Boathouse, Governor Phillip Park, Palm Beach NSW 2018
Contact: +61 410 312 626
Trading hours: Mon 7:30am-8:30am, Wed 7:30am-8:30am & 9:30am-10:45am, Thu 7:30am-8:30am & 9:30am-10:30am, Sat 8am-9:30am
Price: $20 one-hour class, $22 one hour 15 mins, $25 one and a half hour, $100 private one one one class per hour
2. Manly Yoga
Another serene beach, another calming men's only yoga Sydney. Manly Yoga offers an introductory offer of 4 weeks unlimited yoga from $49. Try their dynamic hatha yoga for men or step into the vitalising Japanese yoga or the flowing vinyasa practice. Whichever, you choose, we're pretty sure you'll be coming back for more.
Address: Shop 3&4, 200 Pittwater Road, Manly NSW 2095
Contact: [email protected]
3. The Yoga Institute
The teachers at The Yoga Institute believe that through yoga people can create their own health and healing and lead happier, more-connected lives. On top of their wide variety of classes for mental health and teacher training, they also offer BROGA – a man-friendly class. The class is aimed at all yoga levels and wants to create a welcoming environment to encourage all me to harness your strengths and unlocking your physical and mental potential.
Address: 1/498 Miller Street, Cammeray NSW 2062
Contact: (02) 9929 2774
4. Men's Naked Yoga
If you're down for a totally new men's yoga Sydney experience, CE Yoga Studio in Potts Point will bring a little spice to your sun salutations. Their men's naked yoga is one of their most popular classes as, according to students, it fosters a community atmosphere and allows for a life-affirming practice. The men's only studio offers a range of classes of different sizes, both clothed and naked, for all ages and levels of experience.
Address: 9 Earl Place, Potts Point NSW 2011
Contact: 61 416 012 862
Trading hours: Wed-Thu 5pm-9pm, Fri-Sun 12pm-9pm
Price: Small Group Classes – 90 min: $35/1 (intro $25) | $140/5 | $240/10 | $80/7 days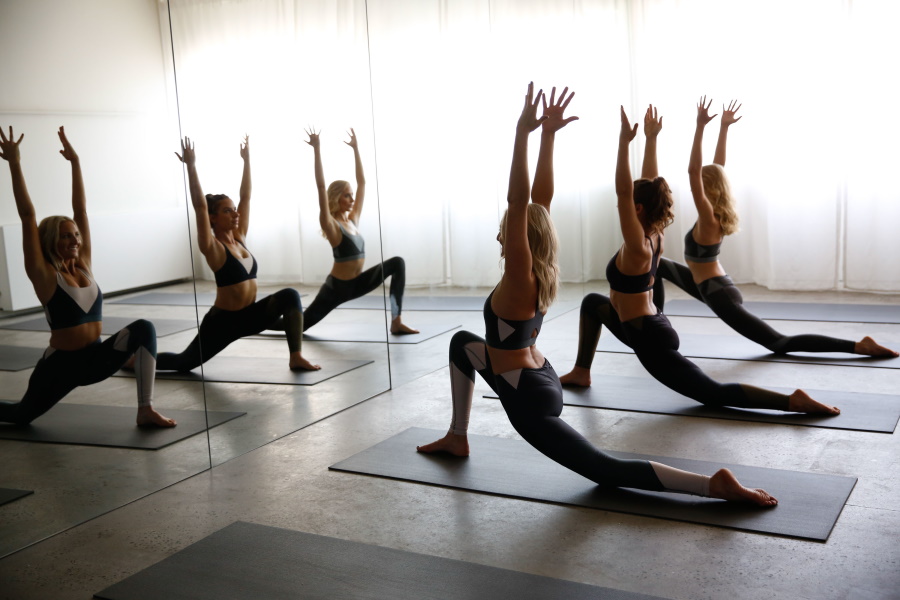 Other Top Yoga Studios
The Commune
The Commune in Newtown is a creative warehouse space that encompasses co-working desks, events, photo shoots and women and men's yoga classes Sydney. Drop in at the plant-based cafe for a coffee, enjoy an inclusive and comprehensive yoga class, then top if off with a drink at their 70s/80s themed bar, live music and all. This yoga class is a great way to connect to the community as well as to your inner self.
Address: 32 King Street, Newtown NSW 2042
Contact: 1800266863
Power Living
With 5 studios offering men's yoga Sydney, you've got no excuse to miss your weekly yin. With their 10-day free trial you can try their contemporary take on yoga for yourself and if you don't feel the power and strength flow, you lose nothing. Founder and CEO, Duncan Peak blends pre and post-classical yoga philosophies with traditional Hatha, contemporary Vinyasa and Yin yoga methodologies. Power Living also has yoga workshops, retreats and teacher trainings. Whether you're a beginner or advanced, they welcome you to join the tribe.
Locations:
2a Jaques Avenue, Bondi Beach NSW 2026
Level 1, 420-422 Oxford Street, Bondi Junction NSW 2022
1/135 Military Road, Neutral Bay NSW 2089
Level 1, 15 Sydney Road NSW 2095
4/601 Kingway, Miranda NSW 2228
Price: $15 online class drop in pass, $99 1 month unlimited pass, $99/30 days unlimited, $55/fortnight (direct debit flexi membership), $625/6 months (6 month unlimited membership), $1160/year (12 month unlimited membership)
Sky Lab
Think hanging from a piece of fabric for an hour is a cinch? Think again. Aerial yoga is a popular contemporary form of yoga as it realigns your body with the help of gravity, stimulates a greater release of neurotransmitters in the brain and gives you a seriously good whole body workout. Sky Lab welcomes men and women in their dynamic yoga classes Sydney. If you don't come out of the class feeling stronger, more flexible and a little bit taller – well bring it up with them.
Address: Suite 405 – Level 4 342 Elizabeth Street, Surry Hills NSW 2010
Contact: [email protected]
Price: Silver membership $130/month, Platinum membership $260/month, Gold membership $220/month
Yoga by the Sea
Combine the two most calming activities and what do you get? Yoga by the Sea. Offering both inside and outside women's and men's yoga classes Sydney, Yoga by the Sea wholeheartedly emphasises the importance balance of nature and all living things. Whether slow, restorative hatha yoga, strong power vinyasa yoga or whale spotting is your thing, they offer it all.
Locations:
Tamarama Surfclub, Tamarama NSW 2026
Bronte Surfclub, Bronte NSW 2024
Manly Sealife Aquarium, Manly NSW 2095
Freshwater Aquarium, Freshwater NSW 2096
Contact: +61 411 336 476
Price: from $25 drop-in casual visit
General FAQ
Where can men do yoga in Sydney?
A few yoga classes in Sydney made specifically for men are Palm Beach Yoga, Manly Yoga, Men's Naked Yoga and The Yoga Institute
Is yoga good for men?
Studies show that yoga for men can lead to increased flexibility and decreased stress level which can improve sexual performance.