Kevin Hart's Insane "Hustle Hart" Home Workout
Comedian Kevin Hart may dole out the laughs, but he takes his workouts pretty seriously. Hart may have put his "What the Fit" webseries on hiatus, but he's still posting workout content. The actor recently posted a look at his "Hustle Hart" exercise program, and it looks like the funny man is putting in the hours and the reps at the gym.
You'll also like:
Robert Pattinson's Batman Workout & Diet Plan
10 Best Weight Loss Exercises for the Ultimate Shred
Chris Evans' Captain America Workout & Diet Plan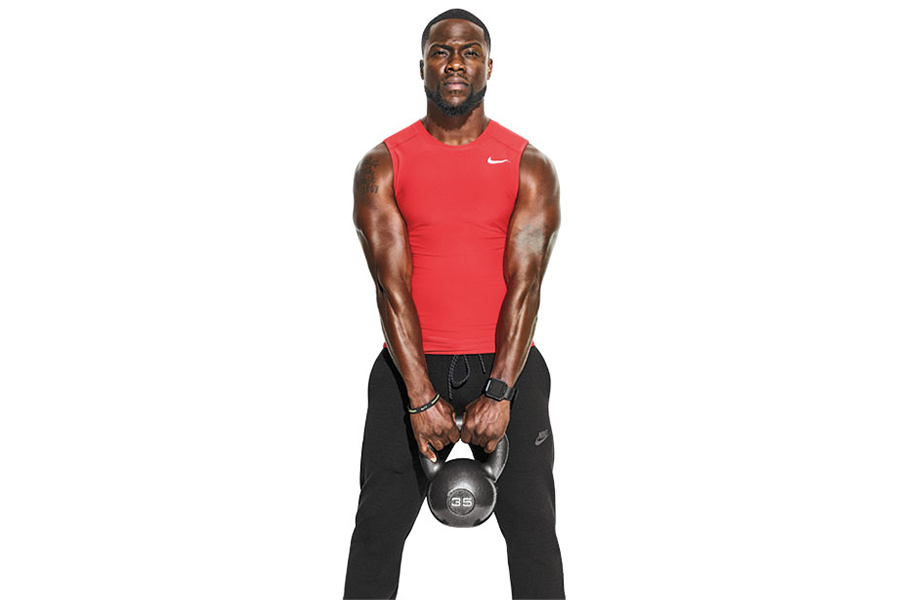 The caption of the video sums up the workout perfectly: "No better project than self improvement." The workout is pretty intense, starting off with Hart doing sit-throughs before moving to other movements. Perhaps most impressive is how fluidly Hart demonstrates these deceptively difficult movements. Hart then moves to dumbbell flies, pull ups with leg lifts, dips with leg lifts, and seated biceps curls.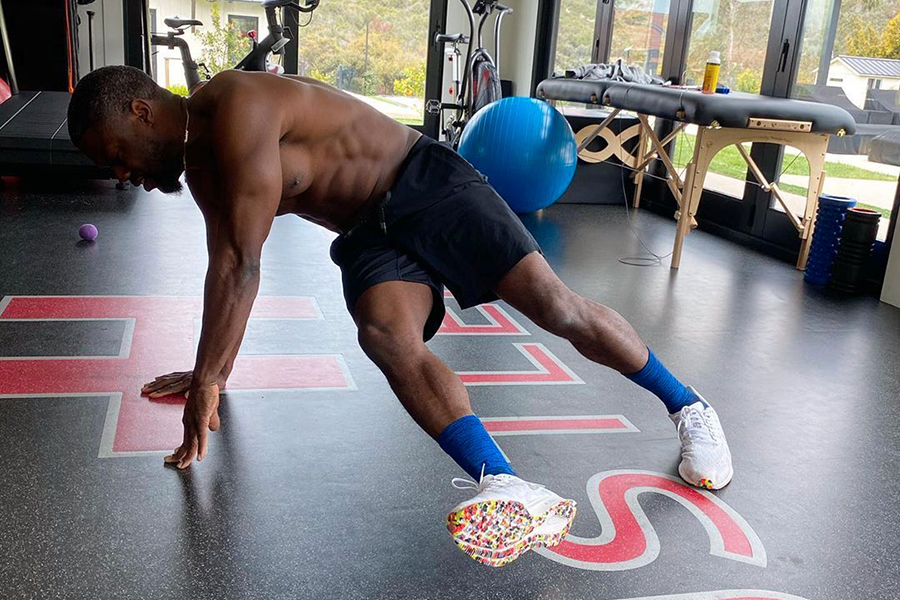 Hart has worked in the past with trainer Ron "Boss" Everline, of just-train.com. Everline's approach is definitely old-school, focusing on moves that will build an impressive upper body and a toned physique. The video just goes to show that you don't need a lot of fancy machines or heavy weights. You can get a good workout in with just the basics—your own body weight. Hart has put in the hours and the effort to go from what he described as "fake shape" into being one of the fittest stars in Hollywood. Hart has made a practice of completing early morning workouts and then posting images of his progress on social media. All that effort has gained a lot of attention for Hart, who even has a signature line of training sneakers from Nike called Hustle Hart. If his most recent post has you inspired to do more, then you'll want to scroll through all his workout content. Hart literally has thousands of pictures and many workout videos posted. Get your sweat on and live to laugh about it—just like Kevin Hart.
You'll also like:
Robert Pattinson's Batman Workout & Diet Plan
10 Best Weight Loss Exercises for the Ultimate Shred
Chris Evans' Captain America Workout & Diet Plan