14 Best Restaurants in Crows Nest
Now more than ever, the top restaurants in Crows Nest make for some of the best places to eat and drink in all of North Sydney. Over the past few years, the already-elevated suburb has duly upped its game by way of new restaurants, music venues, bars, bakeries, brewpubs, ice cream parlours, and coffee shops. It's certainly enough to draw you away from the heart of the city for a night out in the 'burbs. Choose wisely and you won't be disappointed.
If you're seeking top French, Japanese, or Indian restaurants, you'll certainly find them in these parts, along with a variety of other cuisines. Of course, with the onslaught of options comes the increased chance for a less than satisfying experience. As such, you're probably wondering where to score the best food in Crows Nest.
Enter our trusty guide, which features the 14 best restaurants in Crow's Nest. Prepare for some serious eats!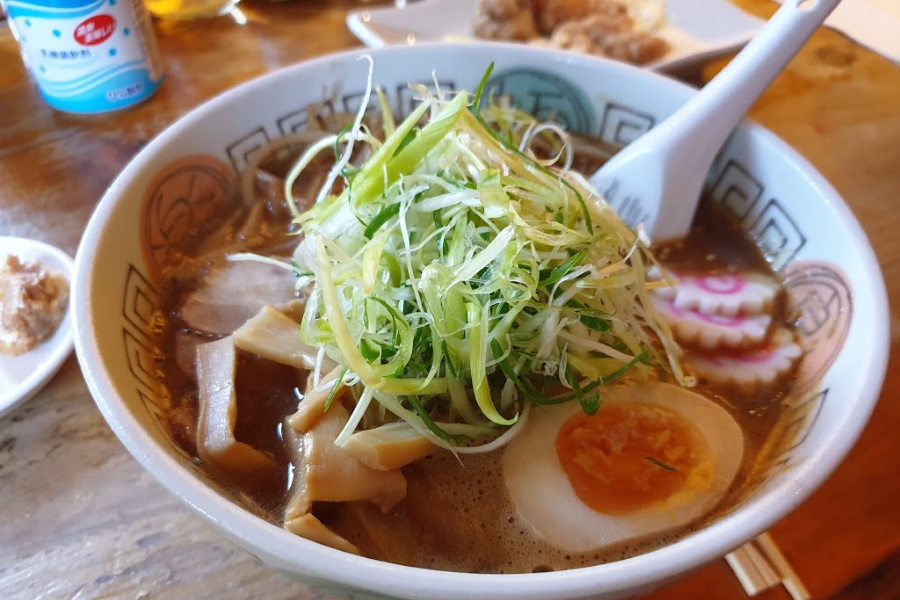 1. Ryo's Noodles
Serving up authentic Tokyo-style ramen, Ryo's Noodles keeps the flavours coming and the crowd moving. If you're having trouble locating this perennial hotspot, just look for the line out the door on Falcon Street. Step inside the quaint locale to discover an array of choice entrees, including spicy soups, rice dishes, fried chicken or soft-shell crab, noodles, and sandwiches. It's all here and it's all wonderful.
Address: 125 Falcon St, Crows Nest NSW 2065
Hours: Thurs-Tues 12-2 PM, 5-9 PM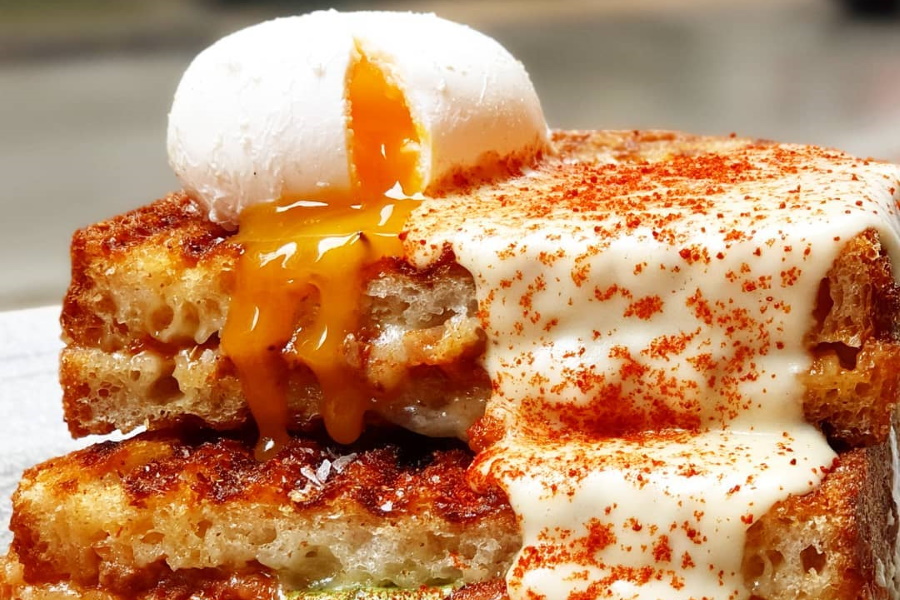 2. Cavalier
Get your daily breakfast or brunch fix at this clean and cosy cafe, where the service is top-notch, the coffee delicious, and the food downright indulgent. Speaking of indulgence, order an epic toastie and prepare to skip dinner. True to its name, the massive sandwich goes big on taste and calories alike. A recent example included barbecued pork neck with French-style bechamel and a poached egg on top. No matter what you order at this top restaurant, expect to receive some of the best food in Crows Nest. To make a great thing even greater, Cavalier also serves wine.
Address: 96&97/545 Pacific Highway, Clarke Ln, St Leonards NSW 2065
Hours: Tues-Sat 7 AM-2:30 PM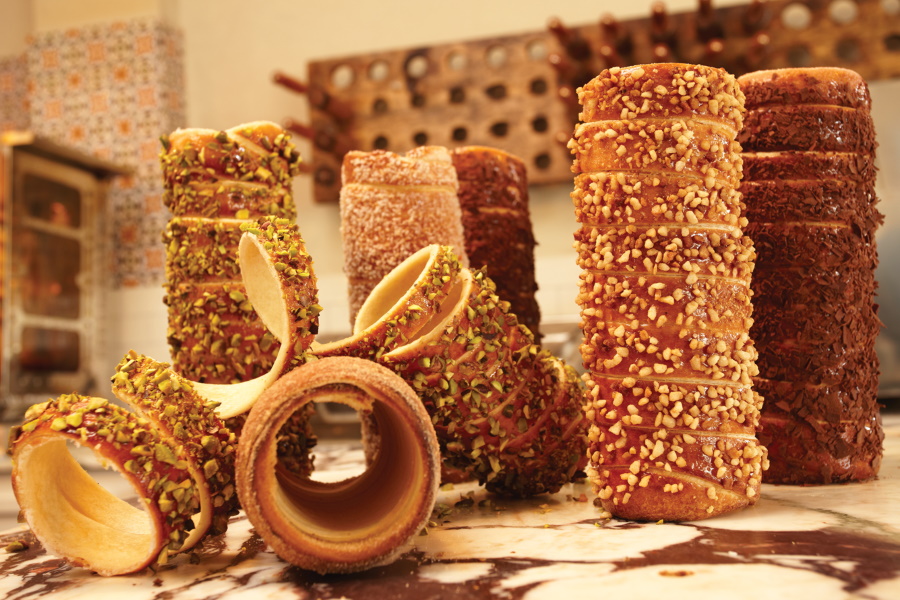 3. Kurtosh
This Hungarian cafe takes its name from the mighty Kürtoskalács (or Kürtosh for short)—also known as a 'chimney cake'—which remains its signature pastry. Coating layers of caramel in cinnamon sugar, chocolate, nuts, or other spices, the exotic delicacy tastes exactly as good as it sounds. Don't sleep on the other pastries or exquisite coffee drinks, either. Kürtosh knocked the socks off of Randwick and Surry Hills before setting up a location in Crows Nest to similarly spectacular results. Should you live nearby, come see what all the fuss is about.
Address: 110-112 Willoughby Rd, Crows Nest NSW 2065
Hours: Daily 9 AM-10 PM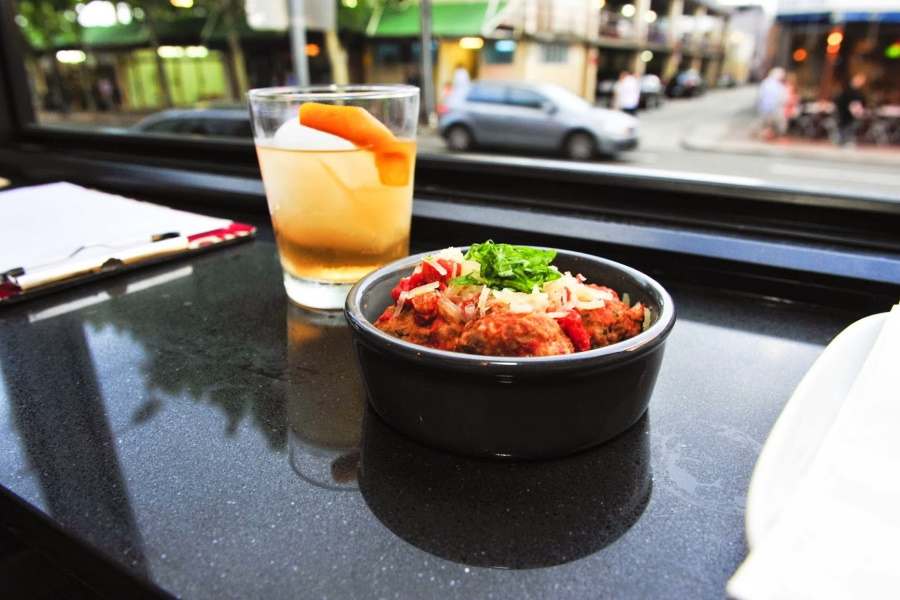 4. Crow Bar
No date night in Crows Nest is complete without a stop at this sleek and conceptually elevated bar and kitchen. Located on the famous foodie strip, it delivers choice bites and terrific drinks within a truly memorable setting. At the front of the restaurant is a classy New York-style bar while there's a second, steam-punk themed bar toward the rear. Between the stimulating decor and ample selection of wines, whiskies, cocktails, and snacks, you may never want to leave. This is nightlife done right.
Address: 6 Burlington St, Crows Nest NSW 2065
Hours: Mon-Wed 3 PM – 11 PM, Thurs 3 PM – 12 AM, Sat-Fri 12 PM – 12 AM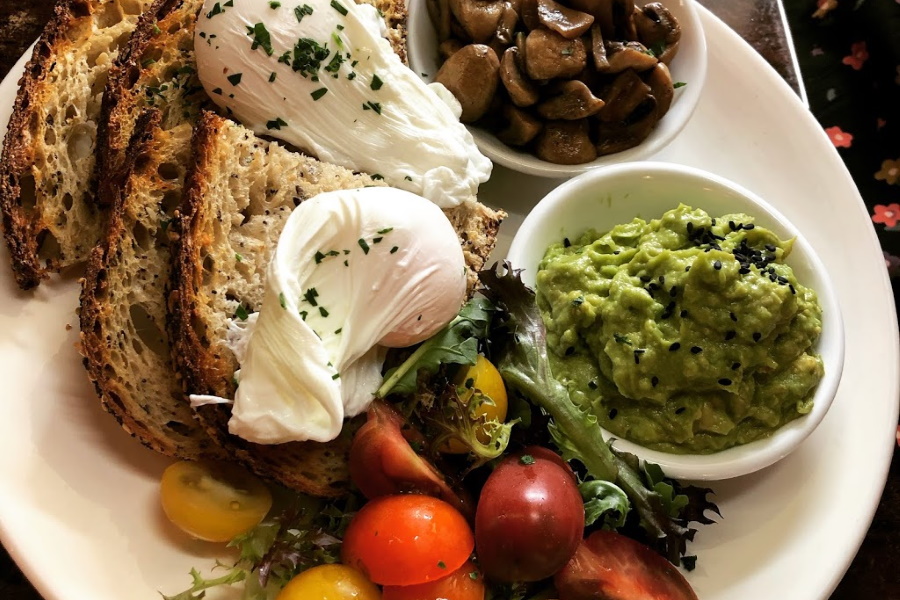 5. Bean Drinking
More than a Mecca for coffee drinkers, this celebrated cafe is one of the best places to eat in Crows Nest and beyond. Both the breakfast and lunch (and brunch) menus are overflowing with tasty selections, including a number of vegetarian and pescatarian options. All the while, Bean Drinking's award-winning espresso drinks remain the stuff of legend. Not only are the beans roasted on-site and then served through a variety of brewing methods, but the cafe lays claim to one of the world's rarest espresso machines (also known as the Slayer).
Address: Shop 1/13 Ernest St, Crows Nest NSW 2065
Hours: Mon-Fri 7 AM – 5 PM, Sat-Sun 7 AM – 6 PM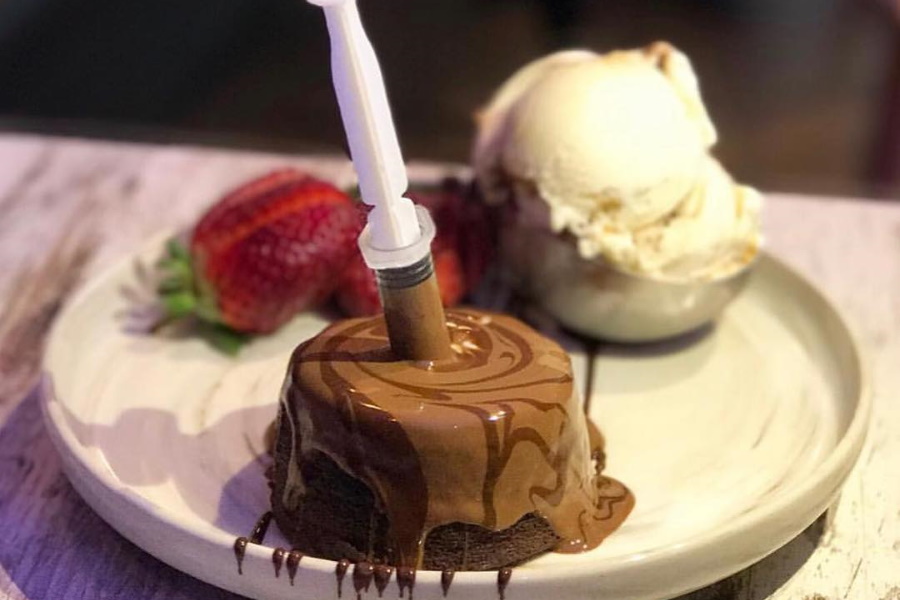 6. C9 Chocolate & Gelato
Lipsmacking words like "chocolate" and "gelato" are enough to peak your interest and thankfully, this beloved dessert parlour delivers on the hype. From gooey waffle sticks to banana Nutella crepes to brownie smackdowns, C9 promises to leave no sweet tooth unsatisfied. When you're in Crows Nest for dinner, stop here on your way out of the 'burbs. You'll be glad you did.
Address: 55 Willoughby Rd, Crows Nest NSW 2065
Hours: Mon-Thurs 12 PM – 10 PM, Fri 12 PM – 10 PM, Sat 11 AM – 10:30 PM, Sun 11 AM – 10PM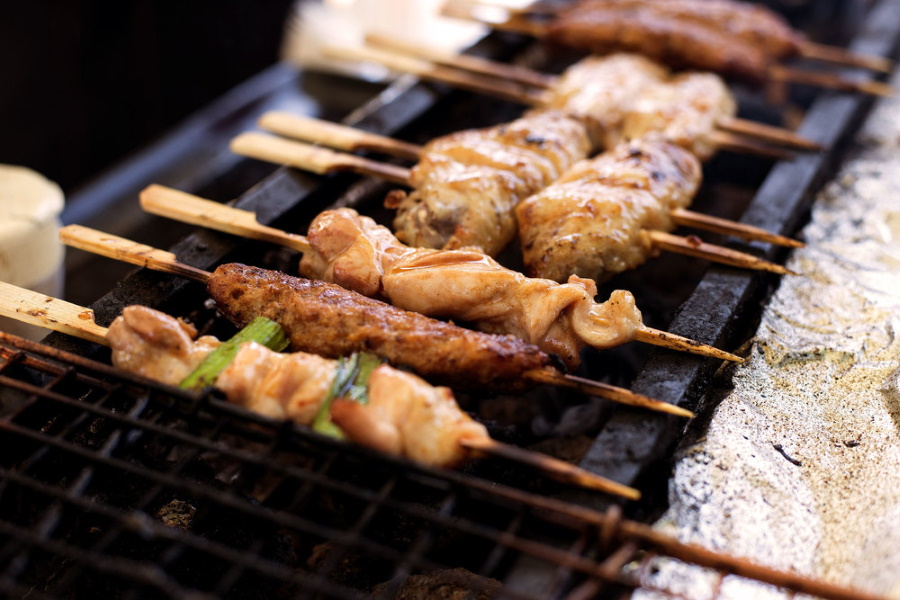 7. Yakitori Yurippi
If Crows Nest eatability were to go by any other name, that name might very well be Yakitori Yurippi. Perched on Falcon Street, this top Japanese restaurant doles out tasty meat, fish, and vegetable skewers within a hip and relaxed setting. No one argues with chicken meatballs, savoury pork belly, marinated black cod, and other izakaya-style bites and we're not about to start. Wash your food down with some cold sake or shochu and don't stop visiting until you've tried it all. This is easily one of the top restaurants in Crows Nest.
Address: 7 Falcon St, Crows Nest NSW 2065
Hours: Sun-Wed 5 PM – 9 PM, Fri-Sat 5 PM – 10 PM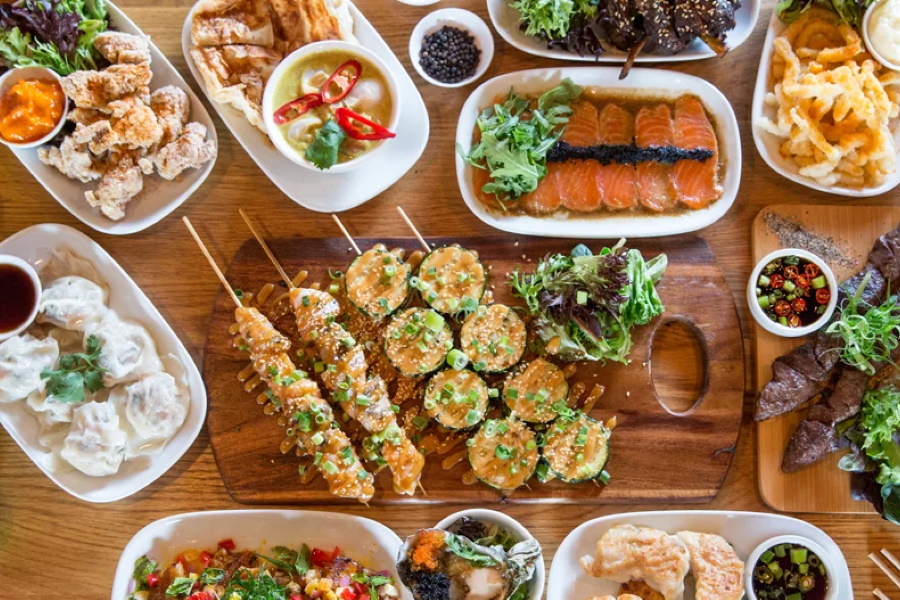 8. Street Market Asian Tapas
A literal hidden gem, Street Market is largely concealed from the nearest road behind a grey wall. Proceed under the small archway and through a black wooden door to discover a lively environment and some of the best food in Crows Nest. Culling from various Asian regions, the menu has a little bit of…well…everything. Whether you're snacking on tapas or going full entree, you'll definitely experience more hits than misses.
Address: 116 Willoughby Rd, Crows Nest NSW 2065
Hours: Sun-Thurs 5:30 PM – 10 PM, Fri-Sat 5:30 PM – 11 PM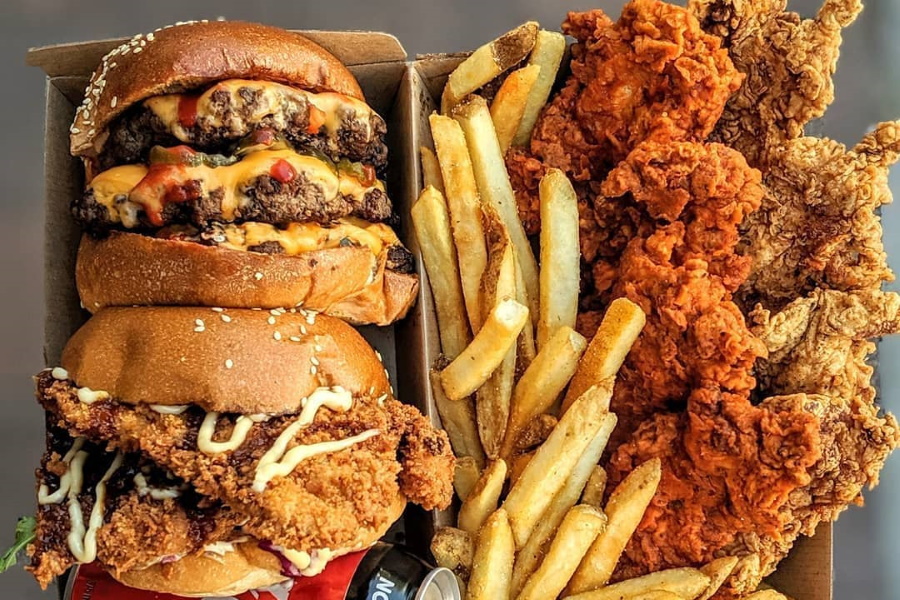 9. Johnny Bird
What was formerly Johnny Lobster is now Johnny Bird, where you'll find not just the best fried chicken in Crows Nest, but maybe all of Sydney (we said maybe, all you local fried chicken experts out there!). That's joined by American-style classics such as cheeseburgers, bbq chicken, fried chicken sandwiches, mac & cheese, and potato salad. Bring your mates and your cravings and stuff yourself accordingly.
Address: 48 Willoughby Rd, Crows Nest NSW 2065
Hours: Tues-Sat 11 AM – 9:30 PM, 11 AM – 9 PM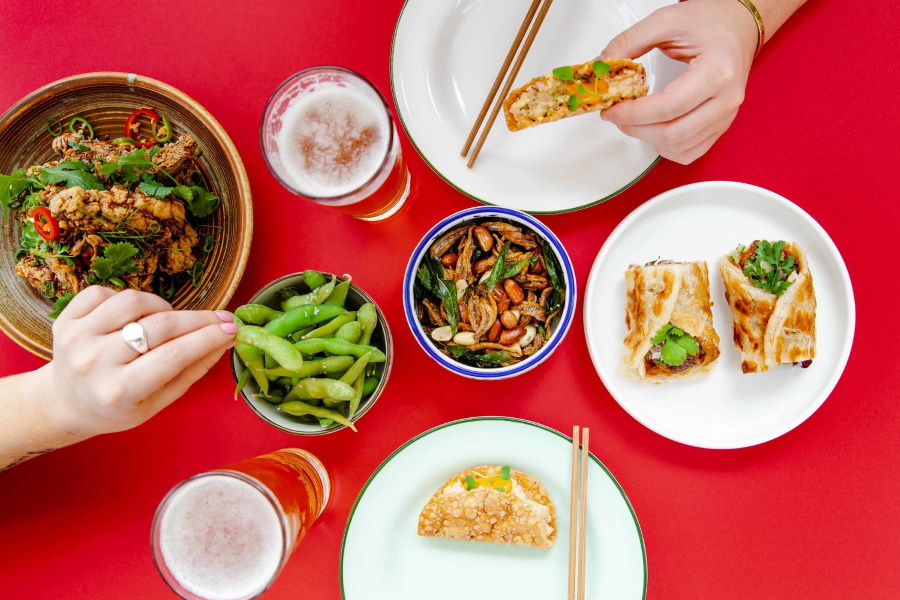 10. Luho
Located in the heart of Crows Nest, top restaurant Luho delivers playful vibes and serious eats. If you're looking for pan-Asian staples like duck pancakes, chicken satay, crispy soft shell crab, Angus beef stir fry, lemongrass curry, and a slew of other dishes, you'll find them here and in mouthwatering form. Come during the week and eat banquet-style because you'll want to try a little bit of everything.
Address: Shop 1/77 Willoughby Rd, Crows Nest NSW 2065
Hours: Mon-Thurs 11:30 AM-2:30 PM & 5:30 PM – 9:30 PM, Fri 11:30 AM-2:30 PM & 5:30 PM – 10:30 PM, Sat 12 PM-10:30 PM, Sun 12 PM-9:30 PM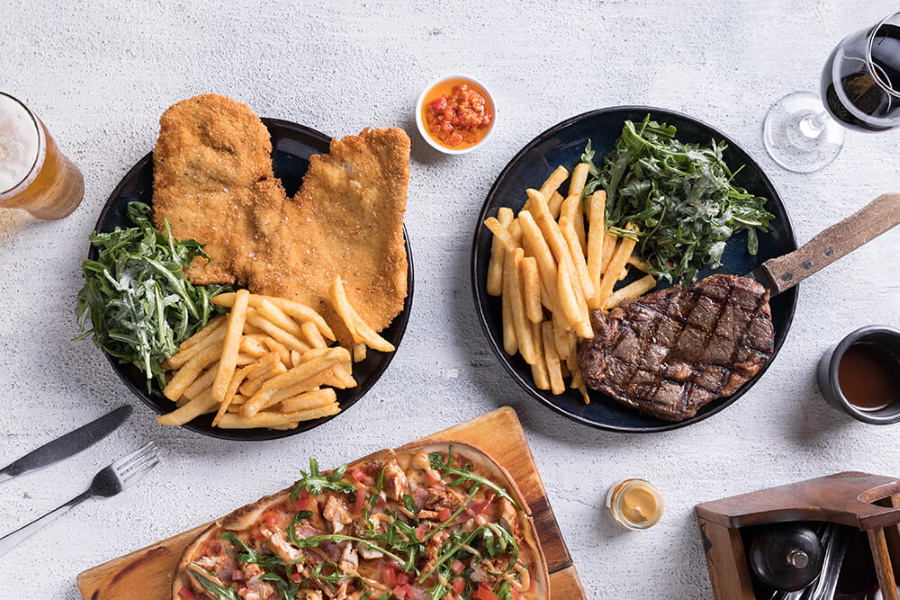 11. Stoned Crow
People flock to the North Shore for the elevated pub fare at this rustic hotspot. Come for the wood-fired pizzas, Angus beef burgers, assorted tapas, and half chicken schnitzel, stay for the creative cocktails and convivial atmosphere. Should you be more of a beer, cider, or wine drinker, Stoned Crow definitely has you covered in that department as well. For lunch or dinner in Crows Nest, this top restaurant makes for a veritable crowd-pleaser and easy choice.
Address: 39 Willoughby Rd, Crows Nest NSW 2065
Hours: Mon-Sun 12 PM – Late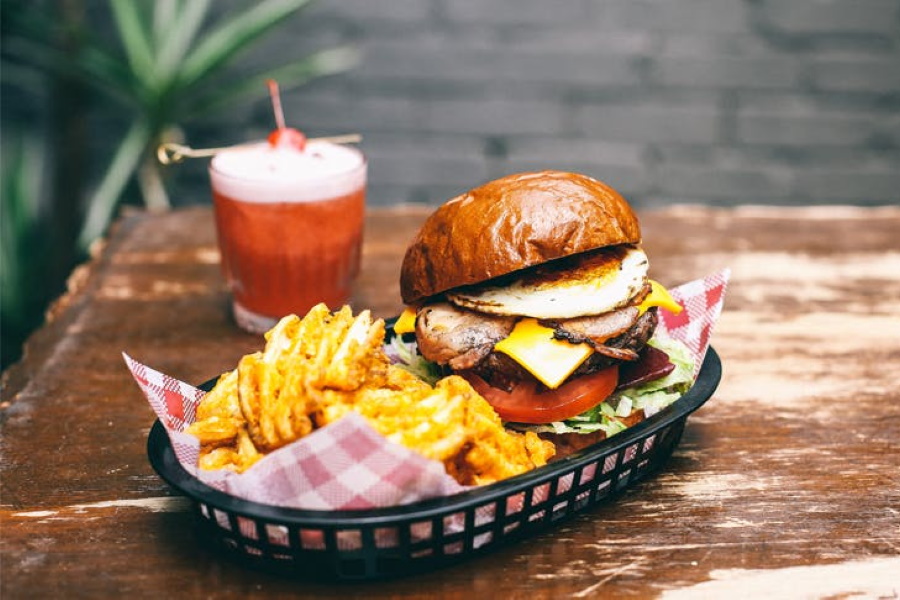 12. The Hayberry
It might take a full day to recover from your next trip to The Hayberry, but we say it's worth it. Within the festive confines of this colonial-themed bar and restaurant, you'll encounter plates the size of your head. Chow down on buffalo wings, waffle fries, BBQ meats, fried chicken, burgers, and tacos, and don't forget to chase every bite with a sip of cold beer. In the air during peak hours are rocking tunes and the lively gab of a packed crowd. Put it all together and you get one of the best places to eat in Crows Nest.
Address: 97 Willoughby Rd, Crows Nest NSW 2065
Hours: Tues-Wed 4 PM – 12 AM, Thurs-Sat 12 PM – 12 AM, Sun 12 PM – 10 PM
13. Small Bar
A romantic courtyard and impressive wine list distinguish this renowned bar from others of its kind, making it a hot date spot come nightfall. Australian and New Zealand wines tend to dominate the list, though you'll also find quality vinos from countries like France and Italy. That's joined by a surprisingly substantial food menu, which includes both tapas and sharing plates. During daylight hours, meanwhile, Small Bar is one of the best lunch and brunch destinations in Crows Nest. What's there not to love?
Address: 85 Willoughby Rd, Crows Nest NSW 2065
Hours: Mon-Wed 4 PM – 11 PM, Thurs 12 PM – 11:30 PM, Fri 12PM – 12 AM, Sat 10:30 AM – 12 AM, Sun 10:30 AM – 10 PM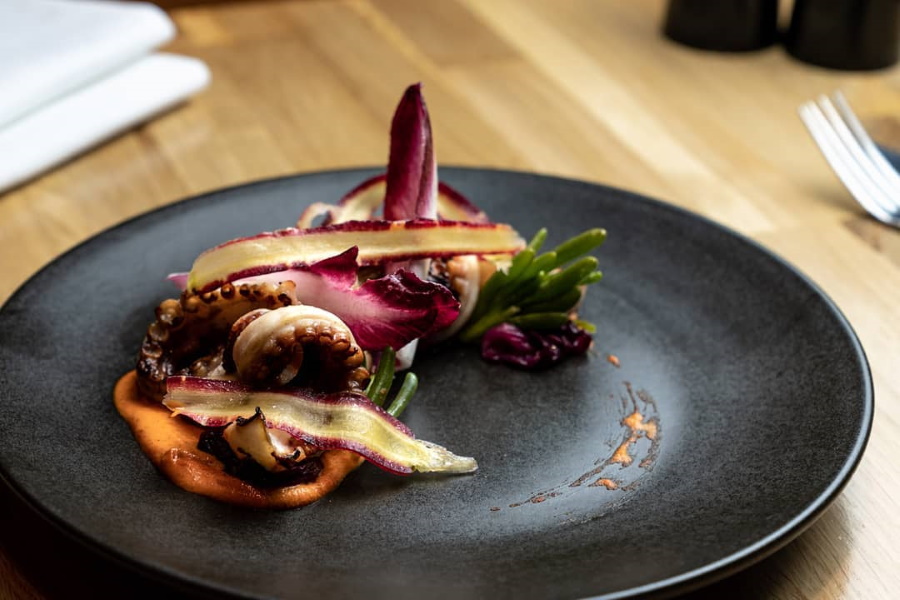 14. Garfish
Since opening its Crows Nest location, Garfish has wasted no time in becoming one of the area's top seafood destinations. Kickstart your night with a craft cocktail and plate of oysters before diving into entrees of chargrilled octopus, fish & chips, Moreton bugs, crisp fried whole baby snapper, and much more. If seafood simply isn't your thing, options like bourbon barrel smoked beef brisket or pork cutlet will easily suffice. And don't forget to swing by for happy hour, where the drinks are offered at a discount.
Address: 6/29 Holtermann St, Crows Nest NSW 2065
Hours: Mon-Sat 12 PM – 10 PM, Sun 12 PM – 9 PM
You'll also like:
20 Best Rooftop Bars in Sydney
21 Best Burger Shops in Sydney
10 Best Whisky Bars in Sydney