4 Best Food Delivery Apps in Australia
Whether you're looking for something quick and easy after a hard day at work or you want to beat the queue when grabbing breakfast, our guide to the best food delivery services and apps in Australia has you covered. Like the popular US app, Postmates, Australia has many food delivery apps with extensive coverage across all major cities, with services to regional areas ever expanding. When it comes to food delivery Australia has all it takes to make those meal plans come true.
Sadly, many of our favourite apps such as Deliveroo and Foodora have left the Australian market. They've been replaced by companies such as EASI who have their sights set on becoming the best in Australia with cheaper commissions for the merchants (15-25% vs. 30% charged by Uber Eats). What makes them special in the eyes of the customer? Check out our list below.
RELATED: Looking for groceries? These are the best grocery delivery services and apps in Australia.
Best food delivery apps and services at a glance
Our list of the best food delivery services in Australia goes like this.
The best food delivery app overall: Uber Eats
If you're looking for an alternative to Uber Eats: Menulog
If you want the best Asian food options: EASI
Now we've had a look at our favourites, let's check out the complete list.
1. Uber Eats
Uber Eats is a spinoff of the ride-sharing app that'll help you find food from your local flavours and deliver it straight to your door with "Uber speed." To make searching easier, you can browse local restaurants and fast food favourites or go directly to what you want by searching names, dishes or cuisine. With the ability to link your Uber Eats to your Uber account you can track the rider every step of the way. You better believe Uber Eats can also deliver alcohol with meals between the hours of 10am – 9pm.
If you're a serial Uber user, the optional Uber One subscription for $9.99/month saves members around $27 every month across Uber and Uber Eats. Members also receive a $0 Delivery Fee and reduced Service Fee (up to 30% off) on Uber Eats, while saving around 10% on rides. In case we need a deal sweetener, special promotions on Uber Eats and Uber, plus exclusive offers and experiences from other Uber partners are also available for members.
Non-members will be charged delivery fees (differ depending on distance) and also a service fee that can add up when ordering for one. It all makes that $9.99/month membership look very tempting, doesn't it?
Type: Food Delivery App
Founder: Travis Kalanick, Garrett Camp
Year Started: 2014
Headquarters: San Francisco, California, United States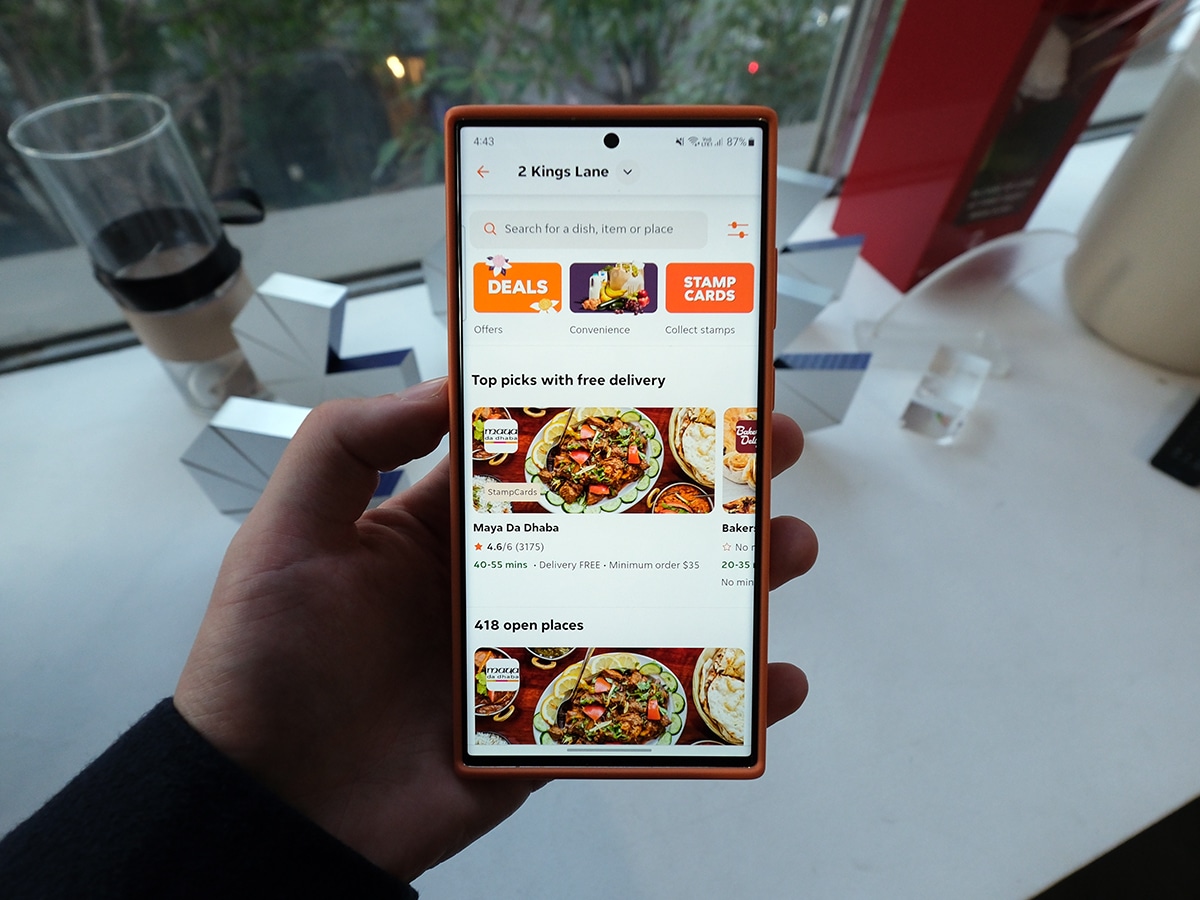 2. Menulog
Menulog is Australia's widest-reaching food delivery service, delivering to 90% of all addresses. Order local favourites or discover new dishes from thousands of restaurants, and upwards of 70 different cuisines. The app features user reviews, and many restaurants offer a 25% discount if it's your first time ordering. Plus, add alcohol to your meal and Menulog is happy to deliver it.
Like Uber Eats, you can expect a delivery fee that differs based on location, as well as a small service fee. What we love most about Menulog is their $1.99 off-peak deliveries – such good value for money, and if you're like us, it seems to be 11 pm when the cravings strike. They also have a tempting special offer where you can enjoy 30 days of free delivery when you sign up to Menulog and make your very first order, which is a great deal for first-time users. You'll also find 'Daily Deals' with affiliate restaurants or shops, like Star Liquor – you get free delivery on your Star Liquor order when you spend $40 or more.
Type: Food Delivery App
Founder: Leon Kamenev, Kevin Sherman, Dan Katz
Year Started: 2006
Headquarters: Sydney, Australia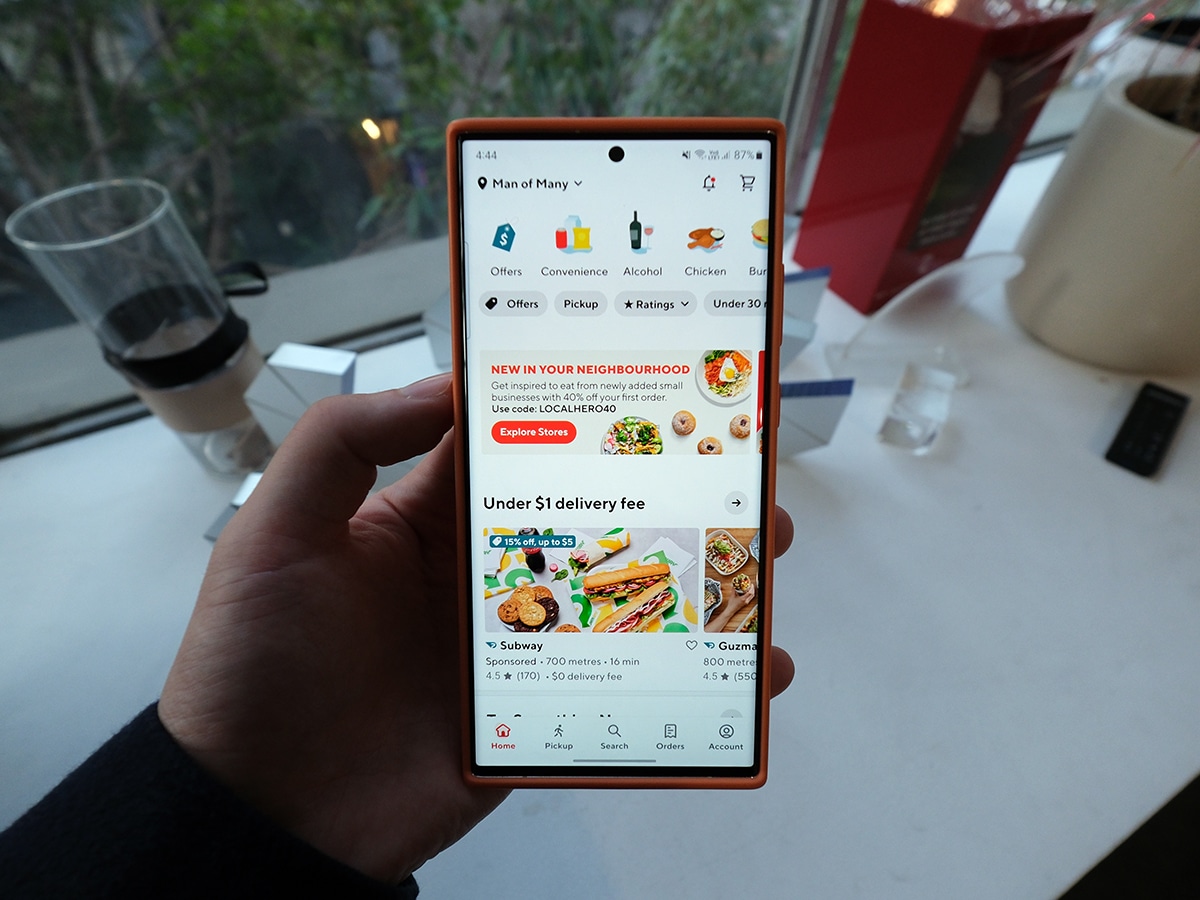 3. DoorDash
DoorDash's mission is simple. When consumers get their goods, local merchants get business, and Dashers get paid. And while some of the options on our list are limited to food, these guys don't just do restaurants and convenience stores, but they also do pet stores, grocery stores, and even florists.
Our favourite feature about DoorDash is the 'Under $1 delivery fee' section that constantly has us cross-shopping delivery apps. If you're lucky, you can even find reduced service fees on eligible restaurants, grocery, and convenience stores – typically 10-20% off your order when you spend a certain amount. DoorDash does not charge any subscription, cancellation or hidden fees. However, they do offer a DashPash subscription that offers $0 delivery fees for members, saving them $4 on average.
Type: Food Delivery
Founder: Tony Xu
Year Started: 2013
Headquarters: San Francisco, California, United States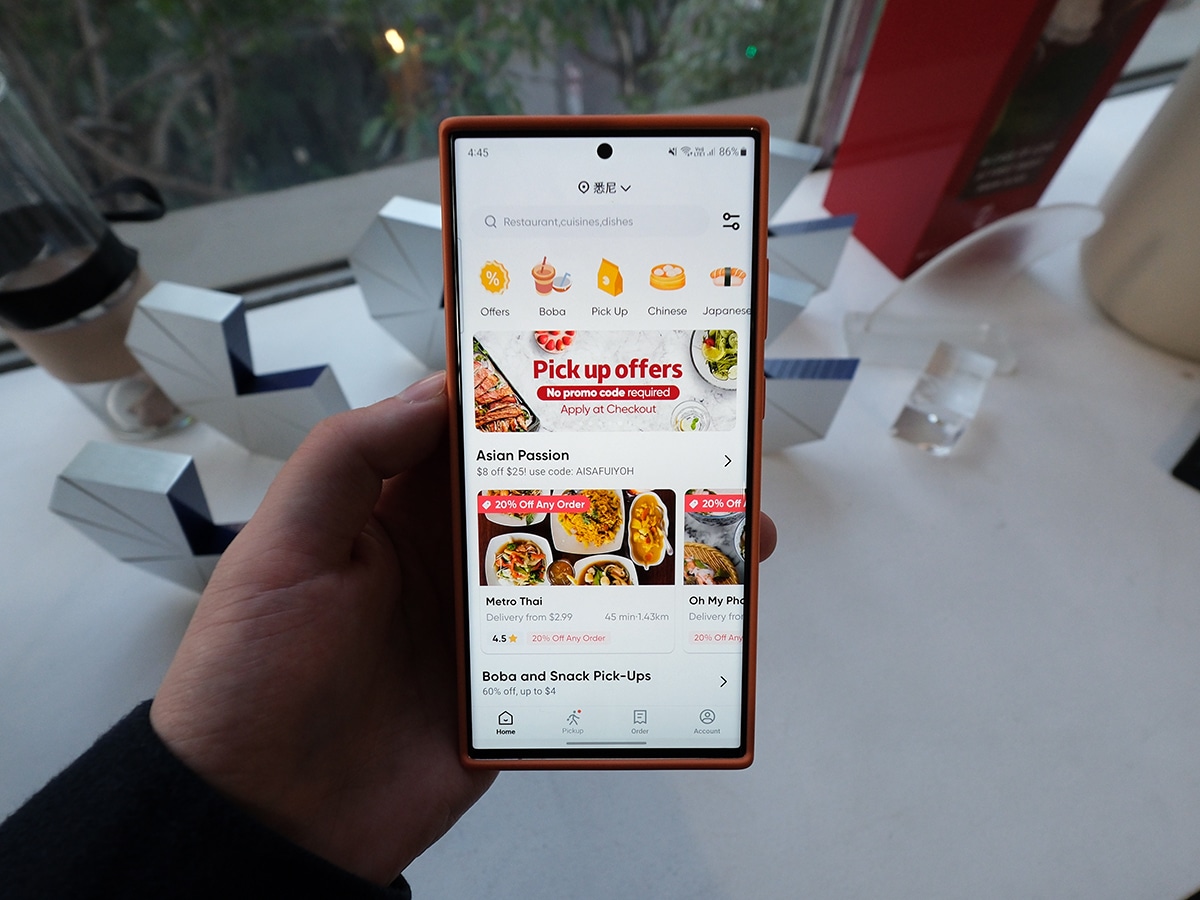 4. EASI
While EASI may not be as popular as its counterparts previously mentioned, it doesn't mean they're not a prime option when it comes to the best food apps and services in Australia. EASI is the largest Asian food delivery platform in Australia and is all about making life easier by providing food and grocery delivery. With more than 25,000 restaurants to order from, it's the exclusive offers that keep us coming back, if you can navigate the translations.
There are no subscription fees, but you will have to pay minor delivery and service fee on each order. This app is particularly favourable for merchants as EASI only takes between 15% and 25% from restaurants compared to the 30% charged by Uber Eats. However, because it's a smaller food delivery app for the Australian market, the area coverage isn't great and we've heard reports of slower delivery times, although we haven't come across this ourselves.
Type: Food Delivery and Travel Booking
Founder: Jie (Jason) Shen
Year Started: 2015
Headquarters: Melbourne, Australia
How Man of Many Chose the Best Food Delivery Apps in Australia
Considering most of the food delivery players have left Australia, our list includes the four remaining options. The author of the article, Aimee O'Keefe and Man of Many's team of editors have ranked the list based on one main factor: convenience. After surveying our audience, it's the primary concern for those cross-shopping food delivery apps. Customers are happy to wait longer, pay a little bit more, and have a small selection of restaurants as long as the food is convenient, the app is easy to use, and the pricing system is honest.
Alternatives to Food Delivery Apps in Austalia
If you're looking for great food delivery services in Australia, then our list hits on the four main players. If you're in the market for grocery delivery, then you're in luck, because we've rounded up the best grocery delivery services in Australia as well.
Best Food Delivery in Australia FAQs
What is the best food delivery service app in Australia?
With only a few options to choose from after many shut down, the best food delivery apps remaining in Australia are Menulog and Uber Eats.
Does Postmates deliver in Australia?
Currently, Postmates does not offer food delivery in Australia.
Does DoorDash deliver in Australia?
While DoorDash does plan to expand into new markets, it does not currently offer food delivery in Australia.