Burger Lords Carl's Jr. are Officially Coming to Sydney
In case you needed a new excuse to look up those old Kate Upton Carl's Jr. Super Bowl commercials, now's your chance, because the same American burger chain that created the Southwest Patty Melt is opening up a new store in Sydney's west. Get ready burger lords, Sydney Carl's Jr. is nearly here.
You'll Also Like:
Zing On! What is Blokes and Their Zinger Boxes?
McDonald's Launches Chicken Parmi Burger & Chicken-Salt Fries
Bunnings to Host a Nation Wide Sausage Sizzle For Bushfire Relief
While it might not come with whatever Ms Upton was selling, the gut-busting menu of burgers that Carl's Jr. has to offer might just be enough temptation for one man. Following its successful soft launch on the NSW Central Coast in a town called Bateau, Carl's Jr. has been popping up all over the country, expanding into Victoria, Queensland and South Australia. Now, this American fast-food icon is about to take on Sydney.
Opening its doors at Wetherill Park in Sydney's western suburbs, those looking for a new fast food joint to call their go-to can have a taste of the signature Thickburger, star-shaped chicken nuggets, and of course, some deliciously chargrilled treats. It won't be long till Ronald and the Colonel start looking over their shoulder to see what Carl is up to.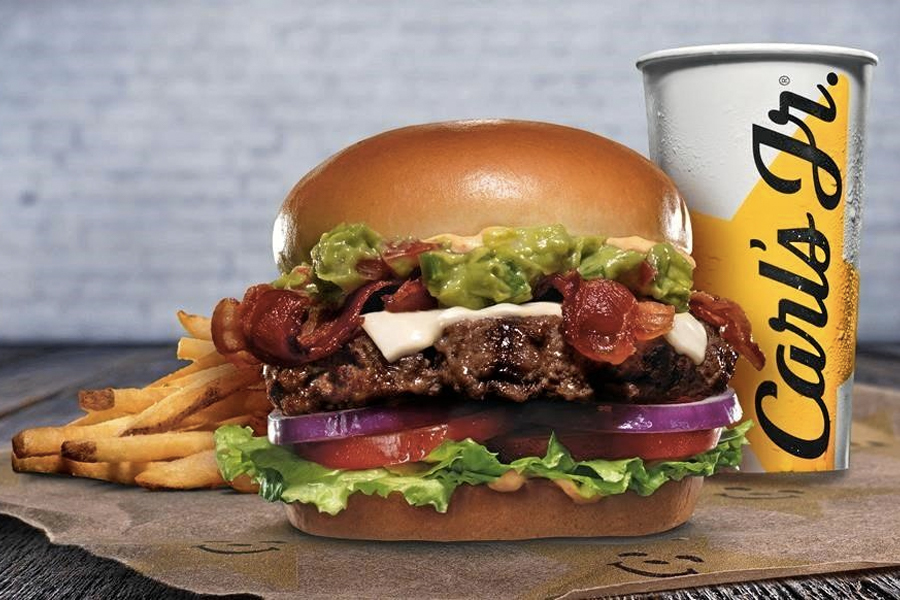 For non-locals that might not be keen on the commute out west don't be concerned. Carl's Jr. is planning to open over 100 stores across the country in the next ten years, with plenty set to open in metro and regional areas across NSW. But until a confirmed opening date is released, we recommend checking out the plethora of burger options in the area, that go beyond the Golden Arches. Places like Cheezy Burgers or Homers Burgers will fill the void before West Sydney Carl's Jr. finally opens
You'll Also Like:
Zing On! What is Blokes and Their Zinger Boxes?
McDonald's Launches Chicken Parmi Burger & Chicken-Salt Fries
Top 10 Foods to Burn Calories
General FAQ