Man of Many's Staff Favourites – 13 February 2021
What a terrible way to kick off a weekend. Melbourne has gone into lockdown, the Australian Open is in jeopardy and Elon Musk's child already has a better stock portfolio than us – February is coming up roses. But while we're all ruing that we didn't get into Dogecoin earlier, there is good news, namely that we're back to thrill you with our favourite picks from this week. Strap yourselves in, here is Man of Many's Staff Favourites for the second week in February.
You'll also like:
Man of Many's Staff Favourites – 6 February 2021
Man of Many's Staff Favourites – 30 January 2021
Man of Many's Staff Favourites – 23 January 2021
Filling Up on Cheese
Nick hall – Digital Editor
I remember the first time I saw Aunty Donna perform a skit on TV for the Melbourne Comedy Festival and my exact thoughts were 'This is never going to be successful'. A few years, several sold-out tours and a Netflix show later, I'm pretty proud to admit I was wrong. These dudes are hilarious and with the exception of 'A bit of Chrissy Pud', which I regularly quote, 'Filling Up on Cheese' might be my favourite skit ever. As somewhat of a human vacuum myself, I often find myself loading up on appetisers before the main has even arrived, cheese being the principal offender.
This clip perfectly captures my dinner parties down to a tee – cold, tense and threatening. I rarely have guests over.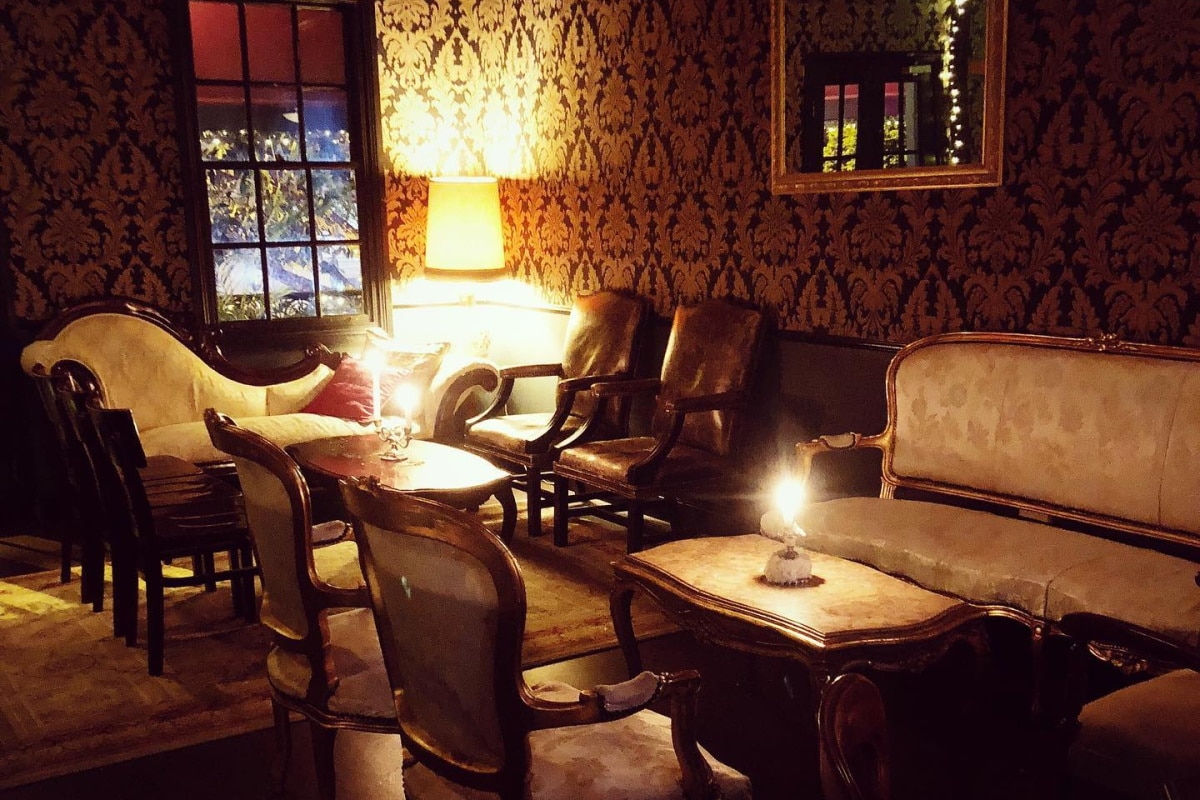 The Long Goodbye Bar – Stanley St, Darlinghurst
Scott Purcell – Co-Founder
There's something to be said about a cocktail bar with no menu. Perhaps it's the confidence with which the bartenders and mixologists can whip you up something amazing after you throw out a few flavours. With a vintage, speakeasy vibe that's lit by candlelight, The Long Goodbye bar is a hidden gem you'll find upstairs, just off Stanley St. The only thing that throws me off a little is the wallpaper looks straight out of the TV show "The Sinner" but it still does give the place a nice ambience.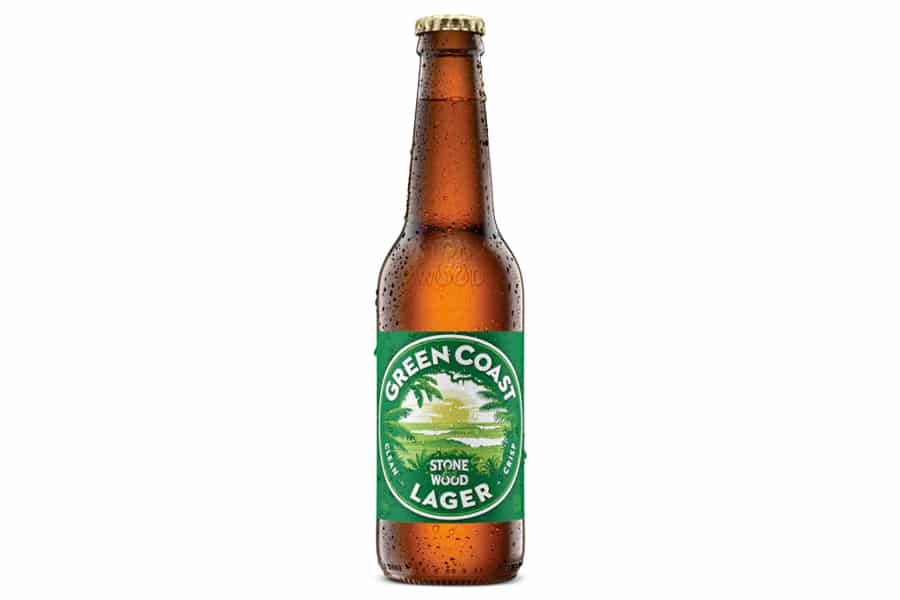 Stone and Wood Green Coast Lager
Frank Arthur – Co-Founder
This week I'm giving props to Stone & Wood's second best-selling beer, the Green Coast Lager, named after the hinterland surrounding Byron Bay, home of the Stone & Wood brewery. When cracking a Green Coast, it's hard to stop at just one as this light-bodied European-style lager is clean, crisp, refreshing and extremely session-able.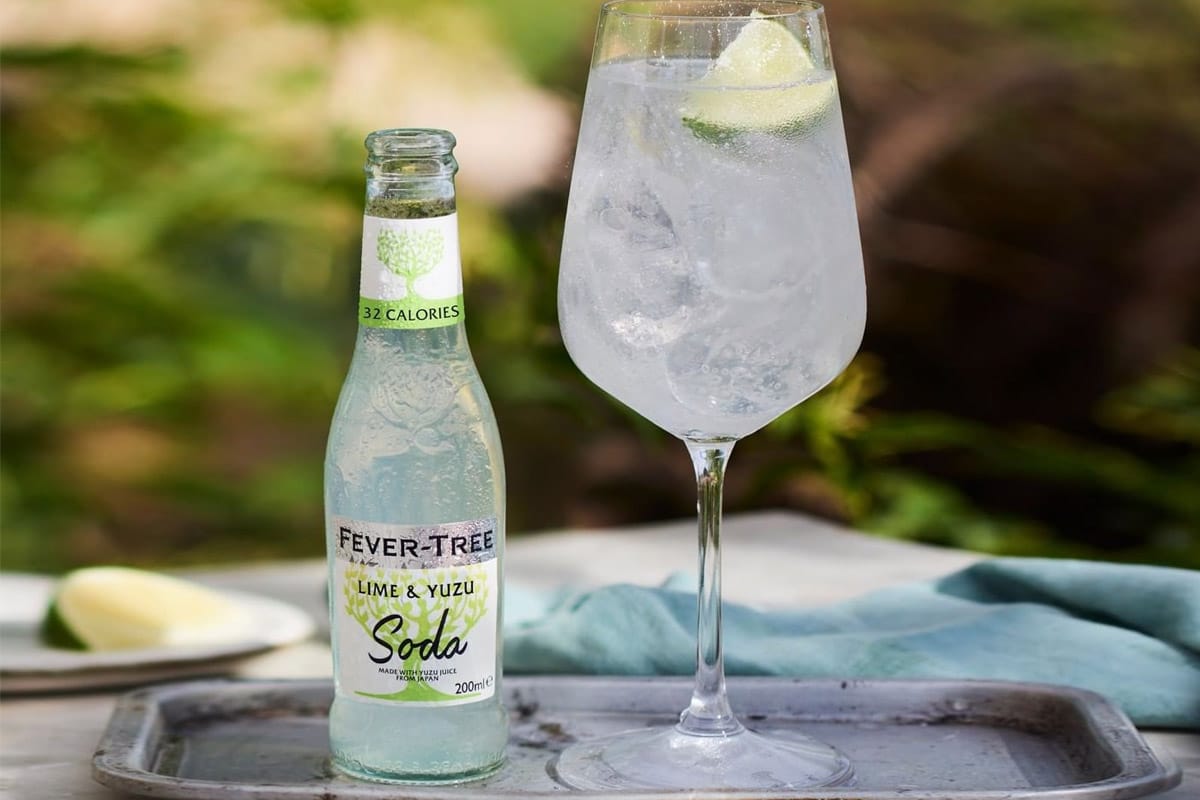 Fever-Tree Lime & Yuzu Soda
Denise Barnes – Native Content Manager
I'm not really one for flavoured sodas & tonics. I either find them too sweet or more often than not, I just don't think they're worth the sugar and calories. A few days ago, I tried the Fever-Tree Lime & Yuzu soda. I was initially drawn by the fact that this soda only has 32 calories and thought I'd give it a try. I have to say, I was actually blown away by just how delicious, refreshing, and thirst-quenching it was. Made from Tahiti limes from Mexico and pressed oil extract from Japanese yuzu, this low-calorie soda will no-doubt be my new go-to.
I haven't tried it with an alcoholic spirit yet, but I reckon it will go really well with tequila for a refreshing zesty spritz.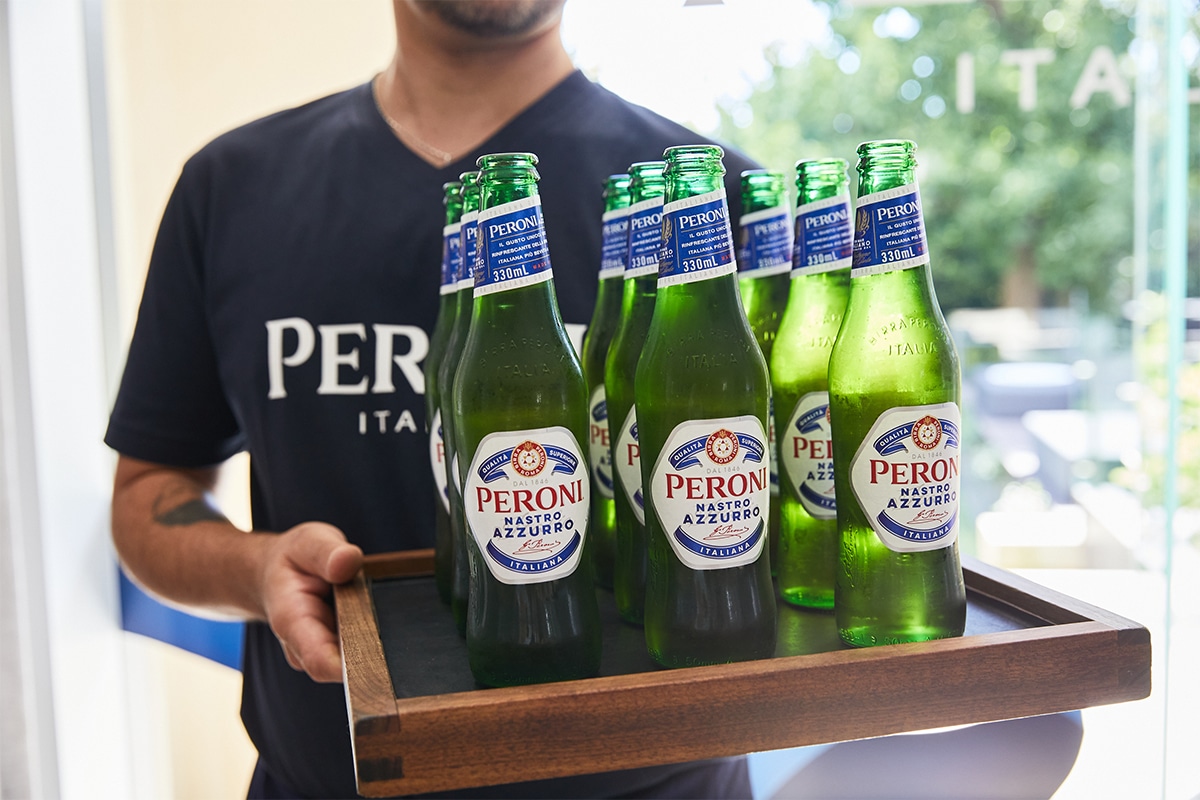 Peroni Aperitivo Bar at the Australian Open
Tim Fernandes – Sales and Partnerships Manager
Peroni has partnered with The Australian Open and as part of being the "Offical Beer" of this year's Grand Slam, it has launched an incredible Italian-style bar and activation court-side. We got to enjoy the Peroni Aperitvo Bar firsthand earlier this week and must insist that if you're heading to the action this year, go an hour earlier to properly enjoy the experience. It's a Mediterranean themed oasis, drawing inspiration from classic Italian architecture with spacious seating pods and a fan-friendly virtual ordering system to get your delicious aperitivos and ice-cold Peronis simply and quickly.
For the launch event to celebrate the partnership, we were treated to a night of absolute style with dinner at Rockpool and excellent court-side seats with special guest including international models Victoria Lee, Jarrod Scott, Montana Cox, musician Tom Derrickx and actors David Berry and Tim Ross.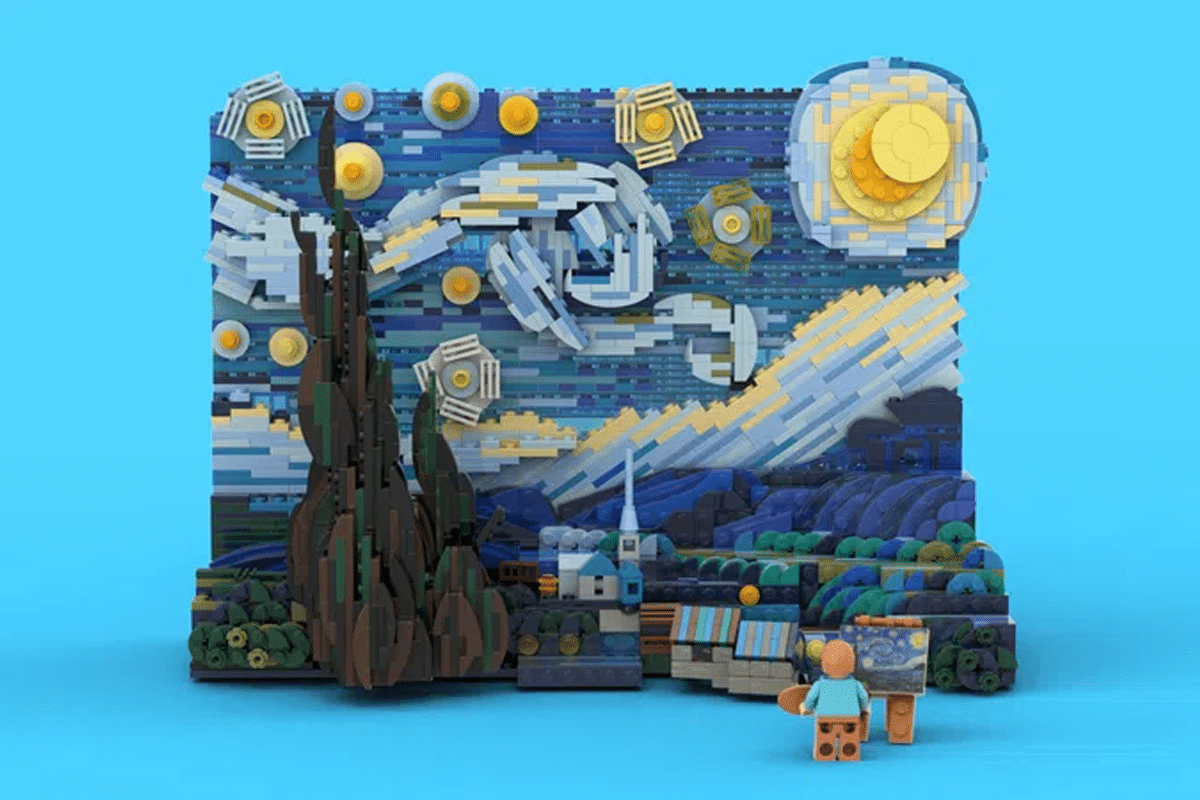 LEGO Vincent van Gogh: The Starry Night
Ben McKimm – Staff Writer
Who doesn't love LEGO! When this product idea came across my feed, I couldn't help but share it. The design is based on the painting "Starry Night" by Vincent van Gogh. Originally painted in 1889, the set re-imagines the original painting in a 3D scene, with a strong emphasis on the artist's iconic brush strokes and colour choice. The set is technically advanced with clips and brackets that form the swirling cloud; plates stack to form the hillsides and bushes, and curve parts build up to become the cypress tree. I can't wait for this idea to be put into production.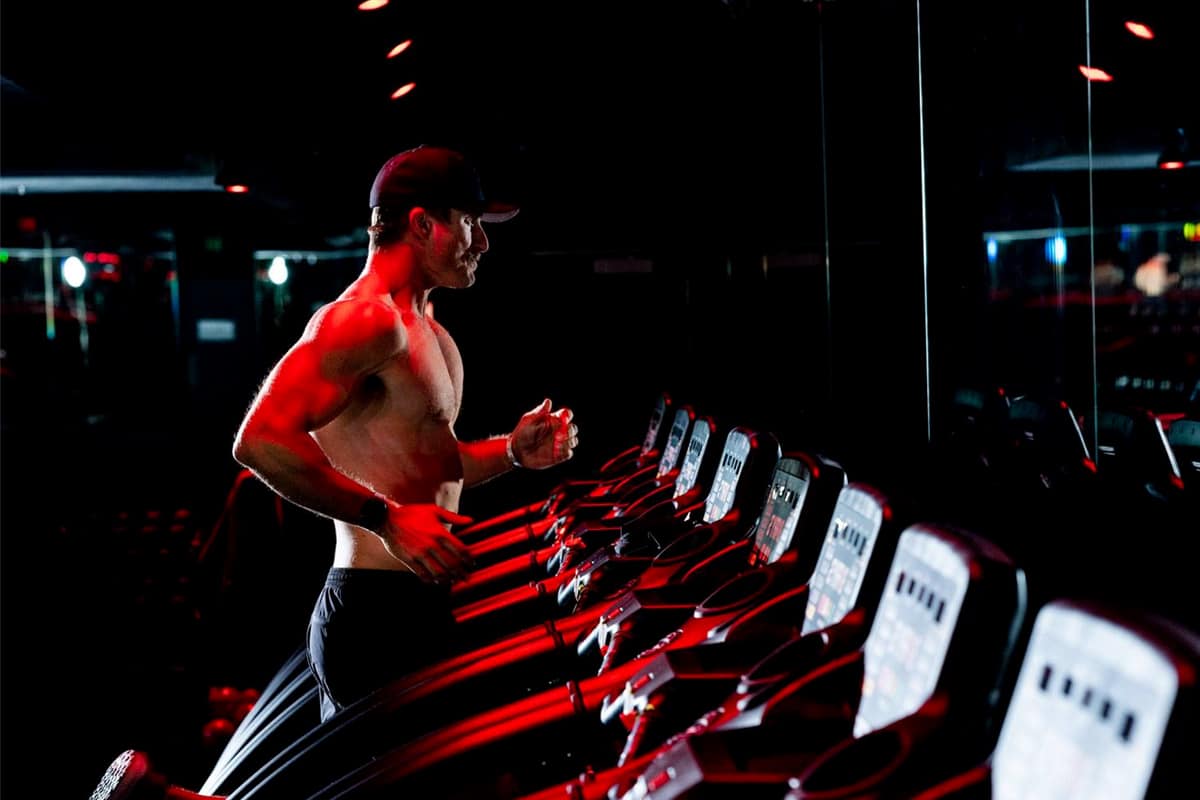 Barry's Bootcamp
Geena Valos – Account Manager
We have all heard of this gym, but is it really all it's cracked up to be? Well, I mean yes everyone is jacked and the instructors are extremely hot. However, after going for a week I understand what the hype is about. I am now addicted.
The combination of interval (HIIT) and strength training enables you to tone and shape your body. With your heart rate always elevated during the entire session you are powering through and continually burn through calories, ultimately becoming very red in the face! I guess that's why it's called the Red Room. Another great perk is the dimmed lighting. No one is paying attention to you only themselves, so you can watch your jiggle all by yourself and better yet watch it fall off as you work hard.
You'll also like:
Man of Many's Staff Favourites – 6 February 2021
Man of Many's Staff Favourites – 30 January 2021
Man of Many's Staff Favourites – 23 January 2021