49 Date Ideas in Melbourne
While dinner and drinks might still be default dating idea, you don't always have to go down that road. With so many options to choose from in Melbourne, you're spoilt for choice. You can't always plan for everything but you can make it a little easier for yourself when you're trying to impress your date with something unique and fun. But don't sweat it, because we've picked out some of the best dating ideas Melbourne has to offer for your next big date.
Fun Date Ideas

1. Glow Golf
If your date is down for a great game of mini gold then GlowGolf Docklands is the perfect dating idea. Putt your way through Aussie icons and special UV lighted holes for the perfect night time glow in the dark golf.
Level 1/Shop 35 Star Cres, District Docklands Shopping Centre VIC 3008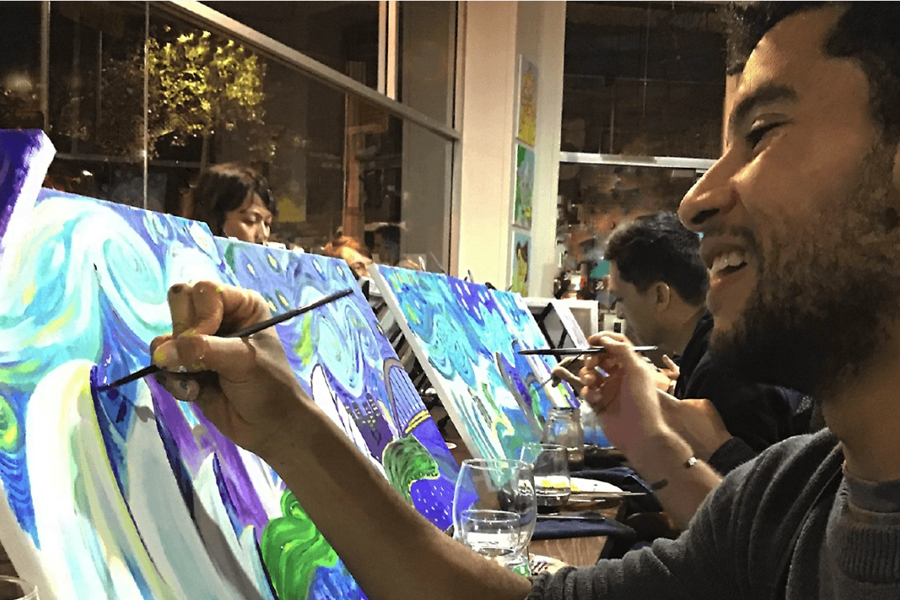 2. Get Creative at a Sip and Paint
For the perfect date night Melbourne has to offer, check out Cork & Canvas, the very first paint and sip studio. All art materials are provided all you have to do is bring your date and some drinks and nibbles.
206 Clarendon Street, South Melbourne VIC 3205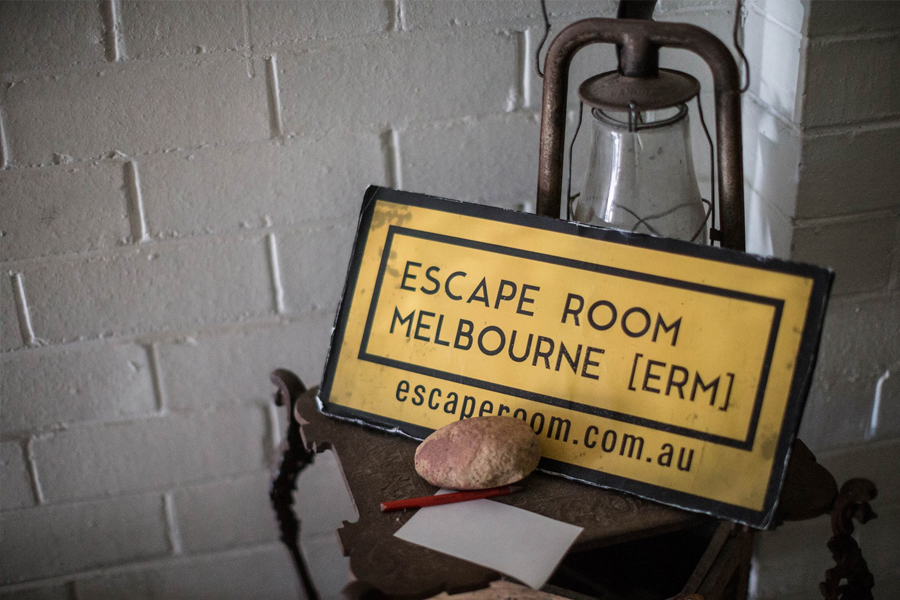 3. Escape Room
Escape Room Melbourne or ERM is Melbourne's first escape room and a great date night idea. You'll get 70 minutes in the room of your choice to unravel the Mystery with your date.
12-18 Yarra Street, South Melbourne VIC 3025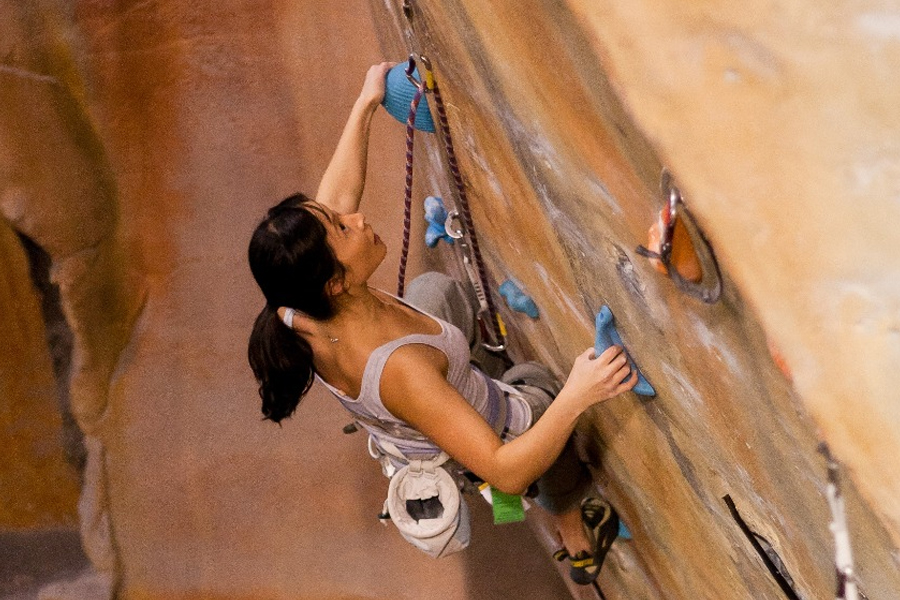 4. Rock Climbing
Whether you're a seasoned climber or a complete beginner, you and your date could get up to some sweaty fun rock climbing at Hardrock Melbourne. It's one of the more active dating ideas Melbourne has to offer and a great couple's activity.
4/8 Franklin Street, Melbourne VIC 3000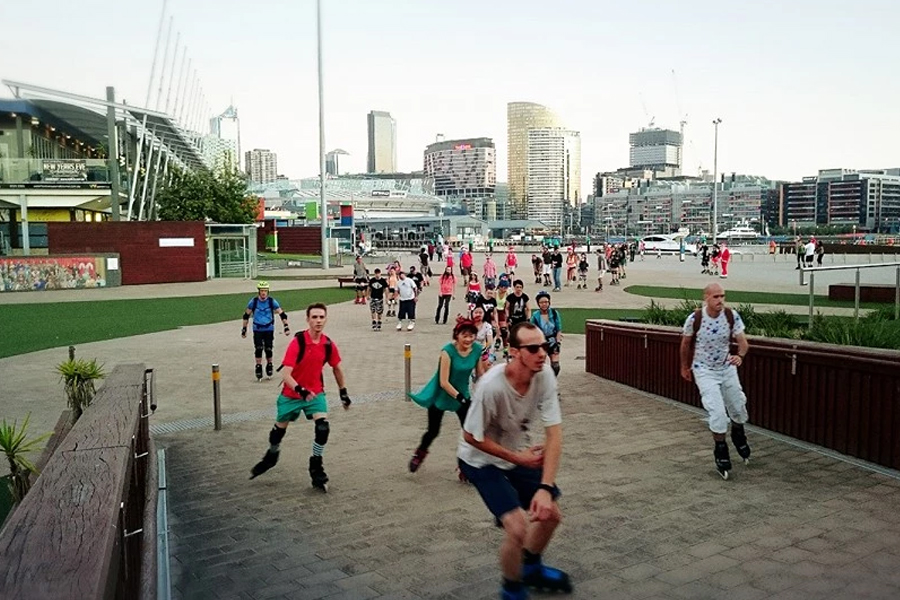 5. Rollerblade with your date around Melbourne
Check out Melbourne via a Wednesday Night City Skate with Bayside Blades. The perfect date idea in Melbourne and a fun way to break the ice (and hopefully not bones) by gliding your way around the city.
2/487 Highett Road, Highett VIC 3190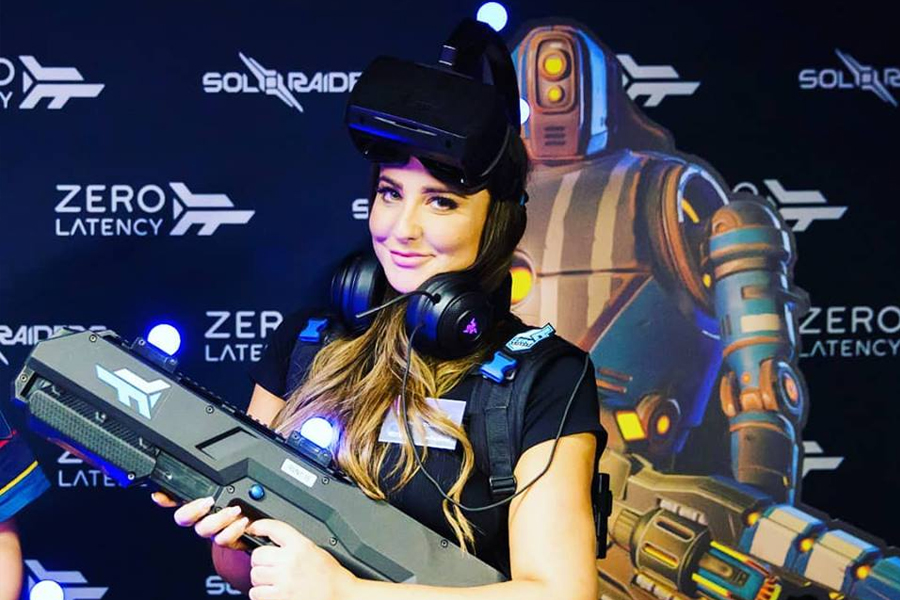 6. Play a game in Virtual Reality
Try a virtual reality date at Zero Latency, where the adrenaline is flowing and a memorable date is on the books. You'll experience a free roam virtual reality experience where you can play alongside your date in games such as, Zombie Survival, killer robots and more.
22-32 Steel Street, North Melbourne VIC 3051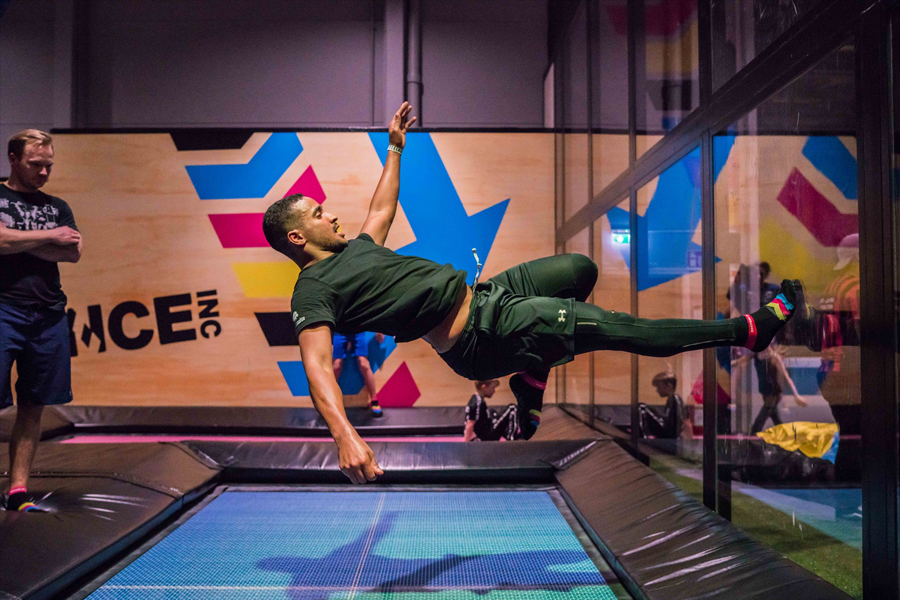 7. Get silly at Bounce Inc.
For a fun dating idea in Melbourne, Bounce Inc is where free spirits can let go. With about 3000 square meters of interconnected indoor trampolines, battle beams, dodgeball, cliff jump and more, it's a fun first date to help break the ice and get a little silly.
Hangar 4, 236 Wirraway Road, Essendon Fields VIC 3041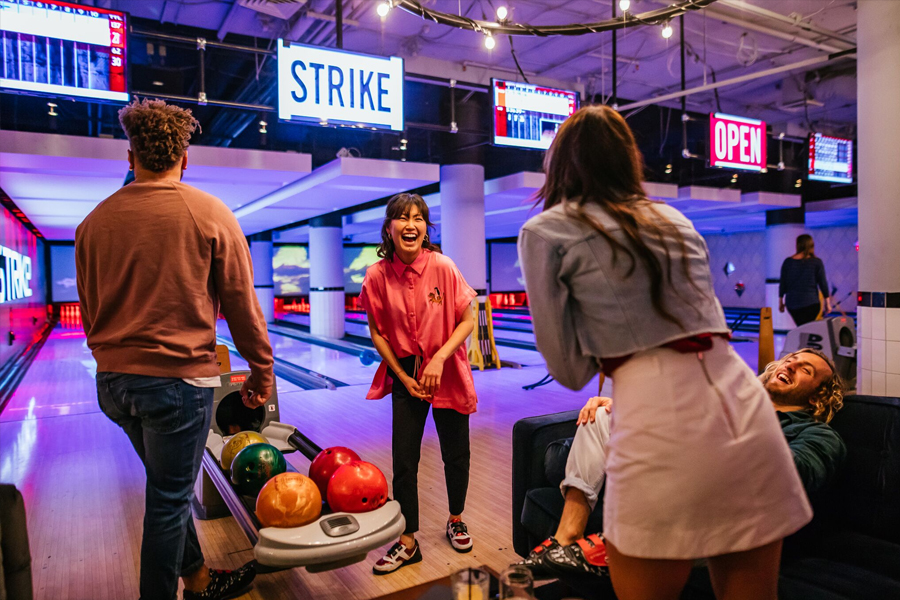 8. Take your date for classic Ten Pin Bowling
Ten Pin Bowling at Strike Melbourne central is a perfect fun date night idea in Melbourne. Plus it's got the added benefit of having a fully equipped kitchen when you get the munchies and a complete cocktail bar so you can hit a few back.
Shop 305, Level 3/211 LaTrobe Street, Melbourne VIC 3000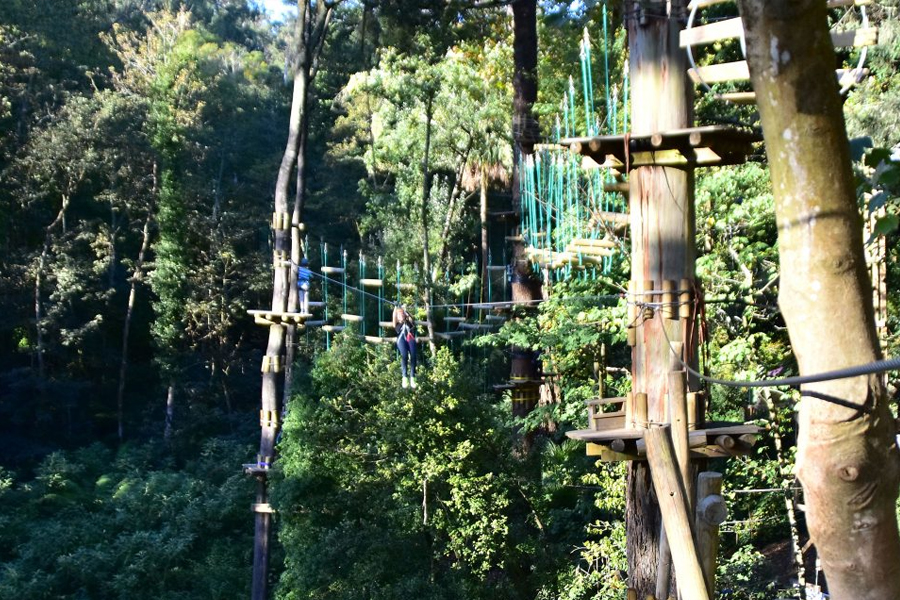 9. Seek thrills at Trees Adventure Park
You and your date could be soaring through the treetops of the Dandenongs with flying foxes, tight ropes and tunnels at Trees Adventure Park. It's the ultimate fun dating idea in Melbourne for thrill seekers and adrenaline junkies.
Old Monbuik Road, Belgrave VIC 3160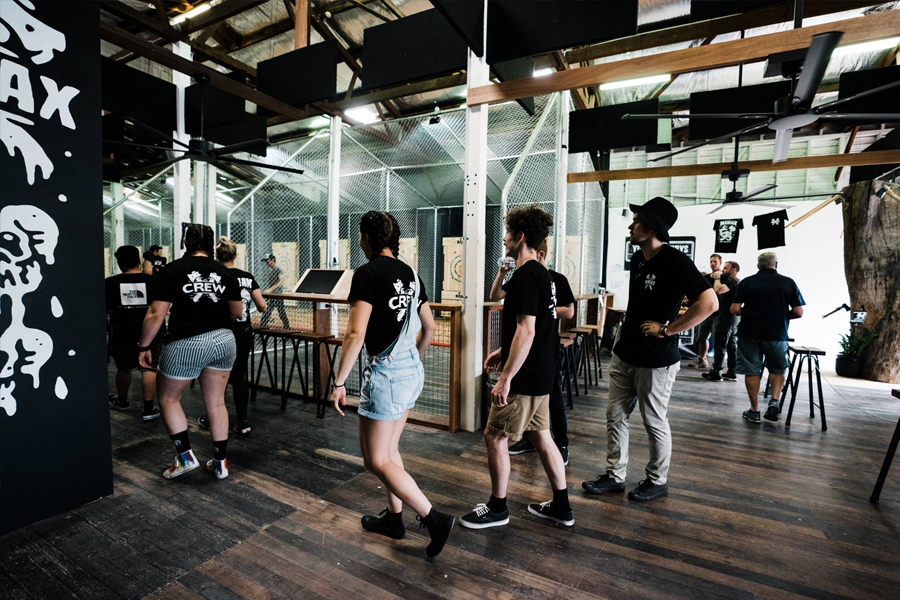 10. Axe Throwing
This will be a date they'll never forget. Bring your date along to Maniax Date Night Axe Throwing session. Learn how to throw then compete in the tournament against one another. It's the perfect dating idea in Melbourne if you want something exciting to do.
19-21 Russell Street, Abbotsford VIC 3067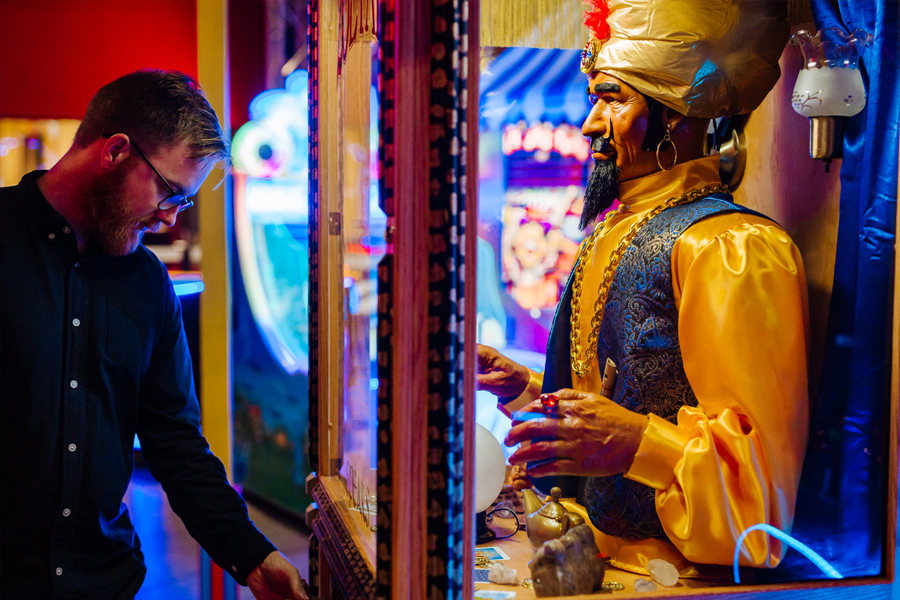 11. Go to an arcade
For a date in Melbourne that is a little fun and different, check out Archie Brother Cirque Electriq. They've got bowling, 67 arcade and ticket games, an XD Theatre, Dodgems and more. Not only that, there's a full service cocktail bar and gourmet kitchen to complete your date.
The District, 440/440 Docklands Dr, Docklands VIC 3008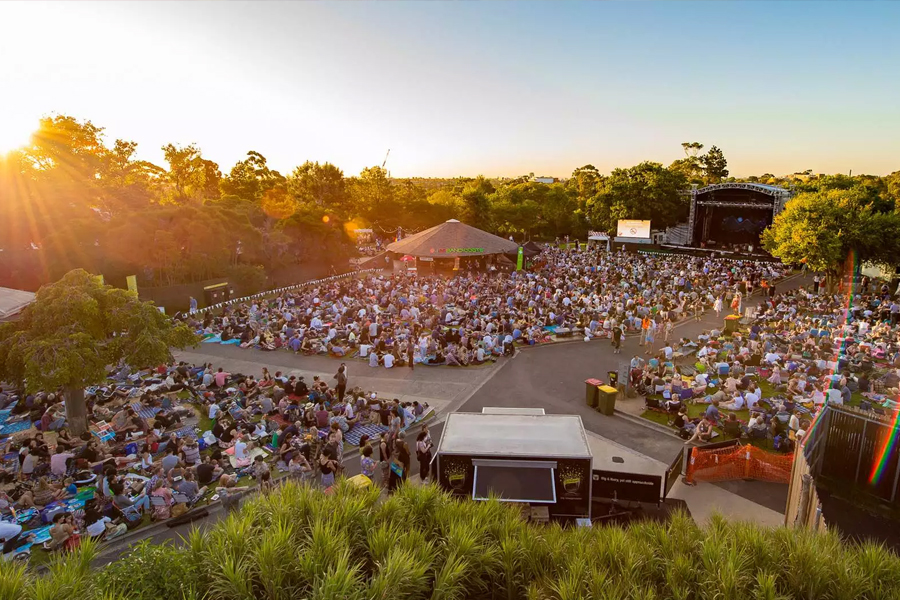 12. Go Wild at Zoo Twilights
If you or your date are animal lovers, prepare to go wild at Zoo Twilights, the summer concert series against wildlife extinction. This year includes a performance from the legendary Randy Newman plus other still to be announced. As always proceeds raised from sales go towards helping endangered species.
Elliot Avenue, Parkville VIC 3052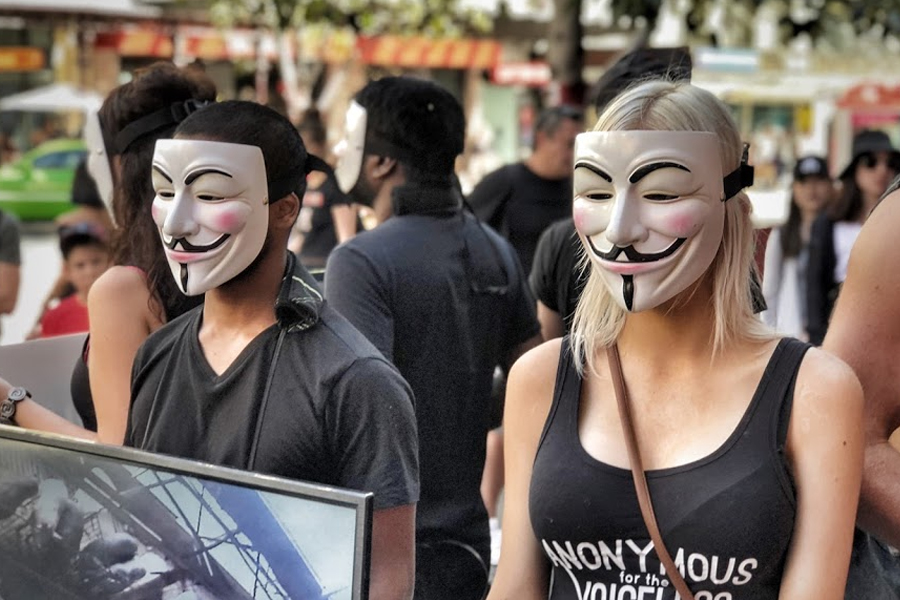 13. Immersive Cinema – Underground Cinema
At Underground Cinema, you become a part of the story. You find out the theme of the movie and arrive dressed up at the location. Actors then perform scenes from the movie and will have you guessing right till the end.
Secret Location, Melbourne VIC 3000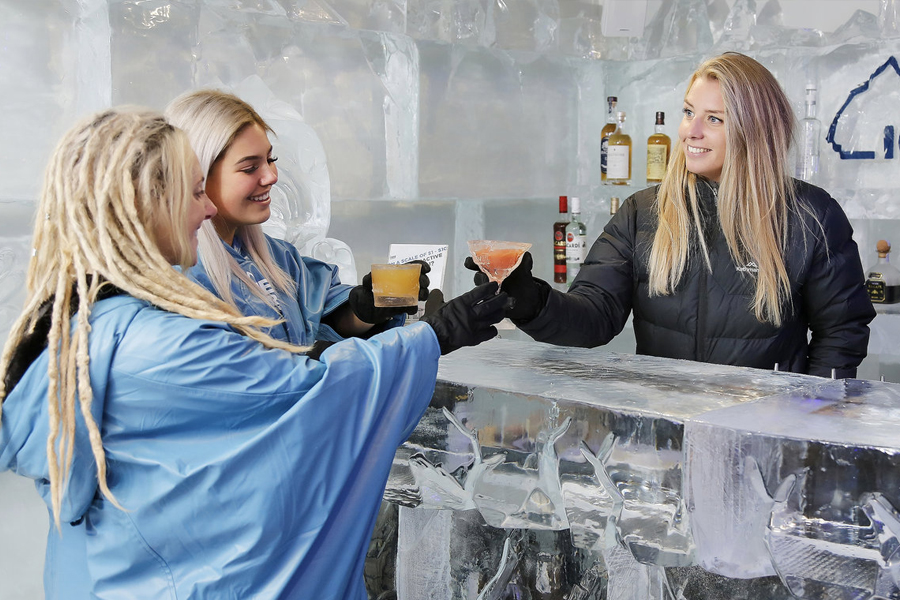 14. Cool down at Icebar Melbourne
Cool things down at the coolest place in town, Icebar Melbourne. The only one in Australia and a great novelty bar to see how long you can withstand the cold. Open every day till late and on Wednesdays there's buy one get on free cocktails.
The Atrium, Federation Square, Melbourne VIC 3000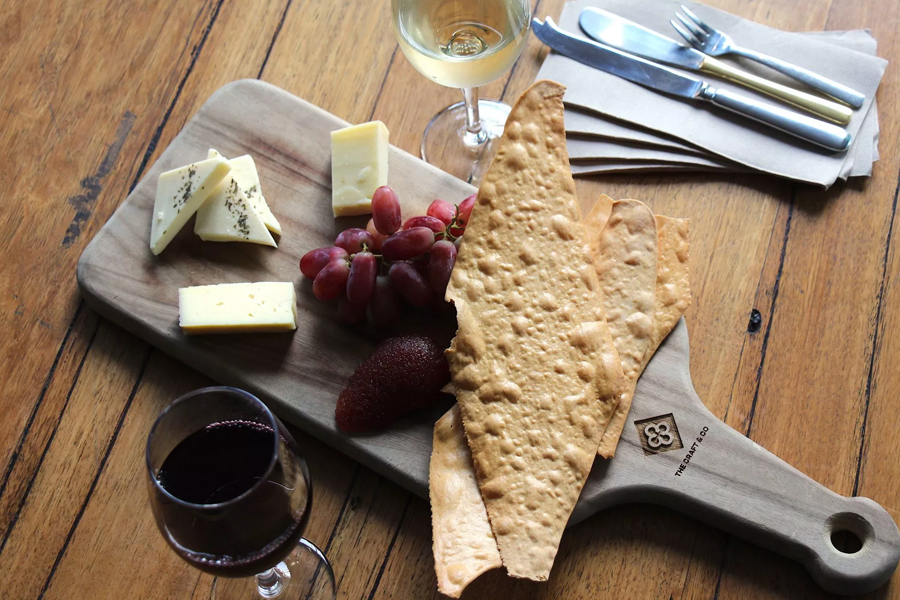 15. Take a Cheese Making workshop
Try your hand at cheese making with Craft & Co and take home a little edible memory of your date. Create your own mozzarella using traditional Italian recipes from Naples and learn how to make your own cheese at home. A craft beer or wine is included, all house produced and a cheese plate and pizza.
390 Smith Street, Collingwood VIC 3066
Date Night Ideas

16. Drinking history tour
With more bars per capita than any city in the world, Melbourne has a lot of bar history. Take a Drink History Tour. Discover Melbourne's hidden laneway bars and fascinating history or check out the trendy restaurants and hip bars of Fitzroy.
The Atrium, Federation Square, Melbourne VIC 3000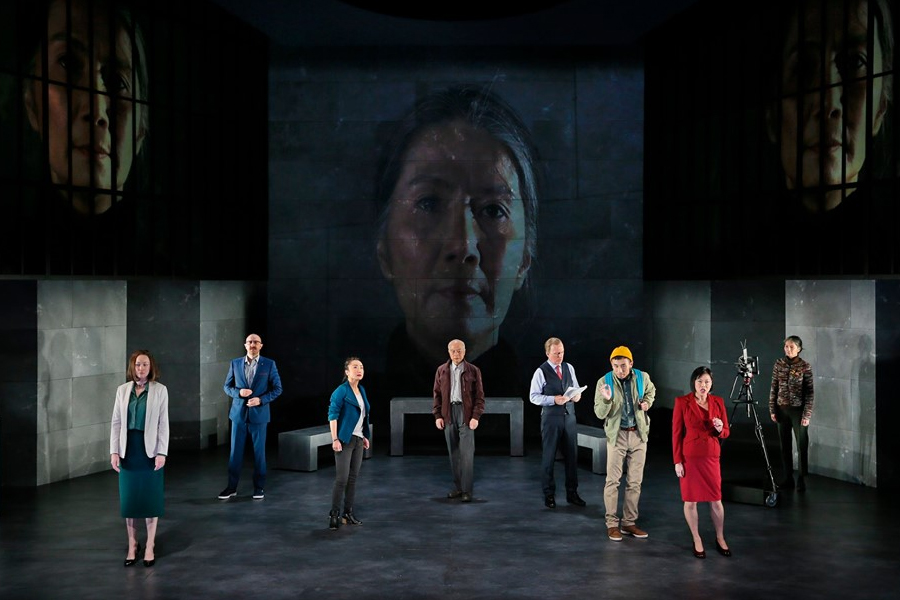 17. See a show at Melbourne Theatre Company
Take in a show at the Melbourne Theatre Company for the perfect date night in Melbourne. As one of the largest theatre companies in the world and up to 12 plays annually, a night at the theatre is a great dating idea.
252 Sturt St, Southbank VIC 3006
18. Karaoke at Ichi Ni Nana
Impress your date with your singing skills with a karaoke session at Ichi Ni Nana. The Izakaya now boasts a karaoke where you and your date can belt out your favourite tunes while enjoying a little drink and some snacks.
127 Brunswick Street, Fitzroy VIC 3065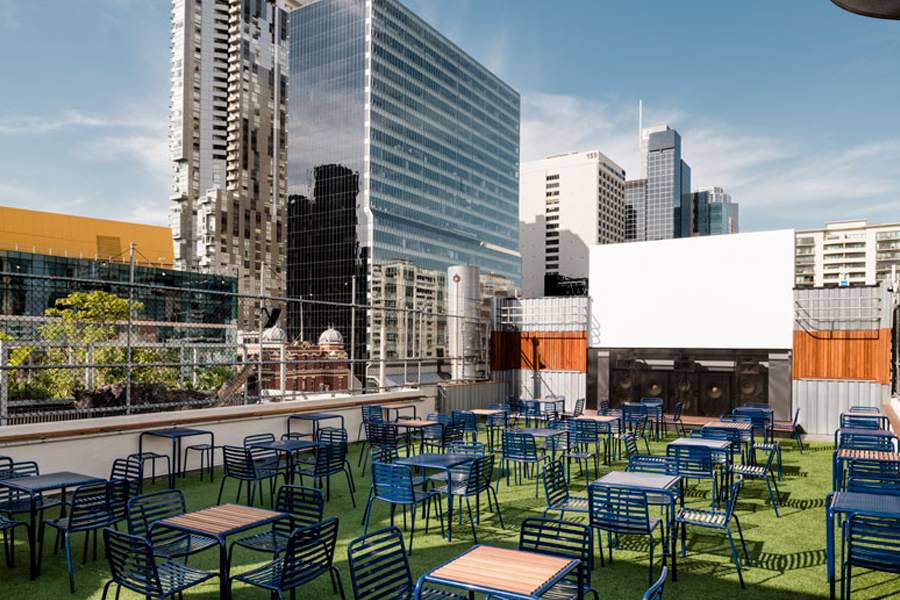 19. Burgers And Beers At Rooftop
Take you date seven stories up on Curtin Houses' rooftop bar for some burgers and beers with some beautiful view of the CBD skyline. There's even a rooftop cinema during the summer for some outdoor cinema viewing fun.
252 Swanson Street, Melbourne VIC 3000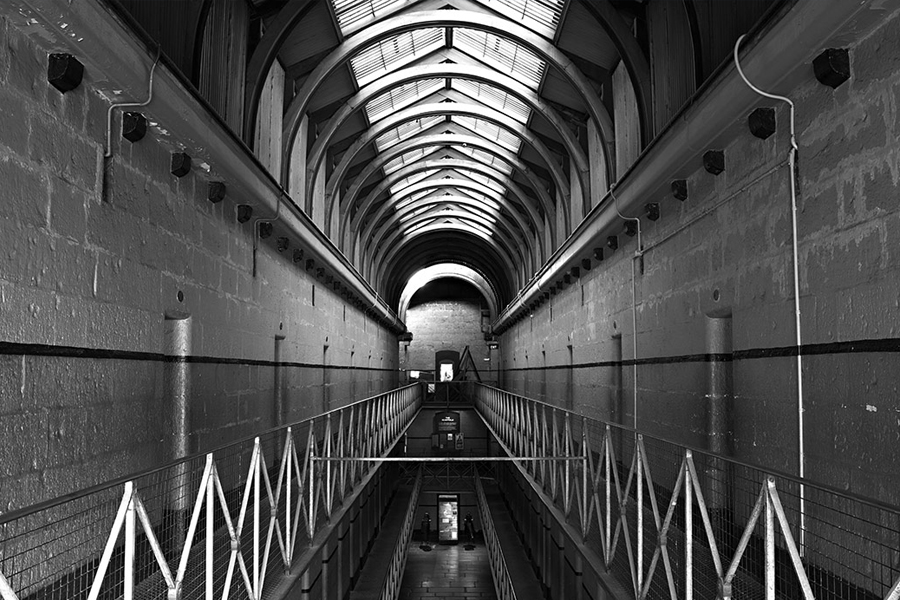 20. Old Melbourne Gaol Night Tours
Since it's October, why not take your date for a spooky Old Melbourne Gaol Night Tour. Get locked up in the city watch house, hunt for ghosts at the old Melbourne Gaol or let the hangman guide your through the Gaol's disturbing history.
377 Russell Street, Melbourne VIC 3000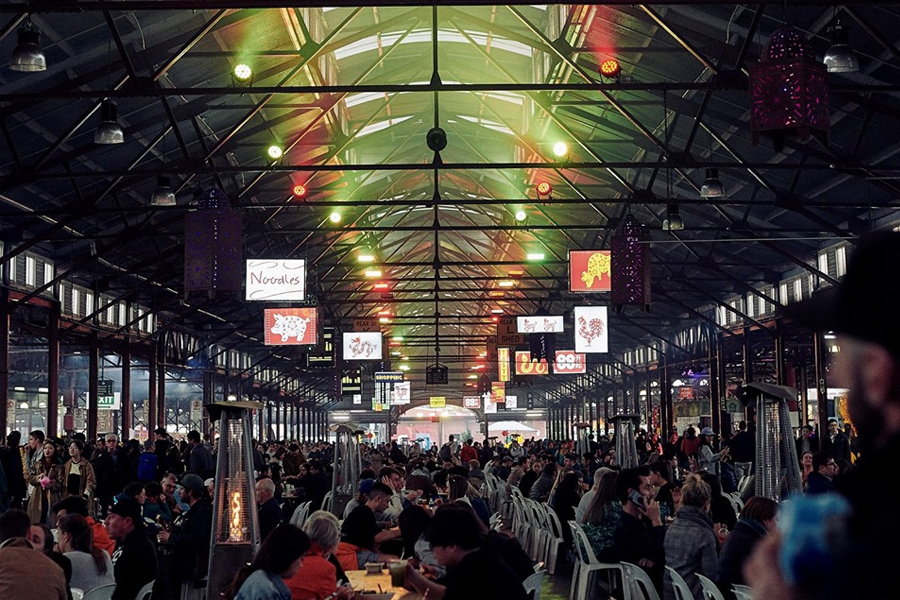 21. Take a night stroll through Queen Victoria Night Market
Why not take your date to the Queen Victoria Night Markets. Before the summer markets kick off, there's the Hawker88 Night market. Bringing the sights, sounds and tastes of Asia, you and your date can sample some authentic street food and enjoy live music.
Queen Street, Melbourne VIC 3000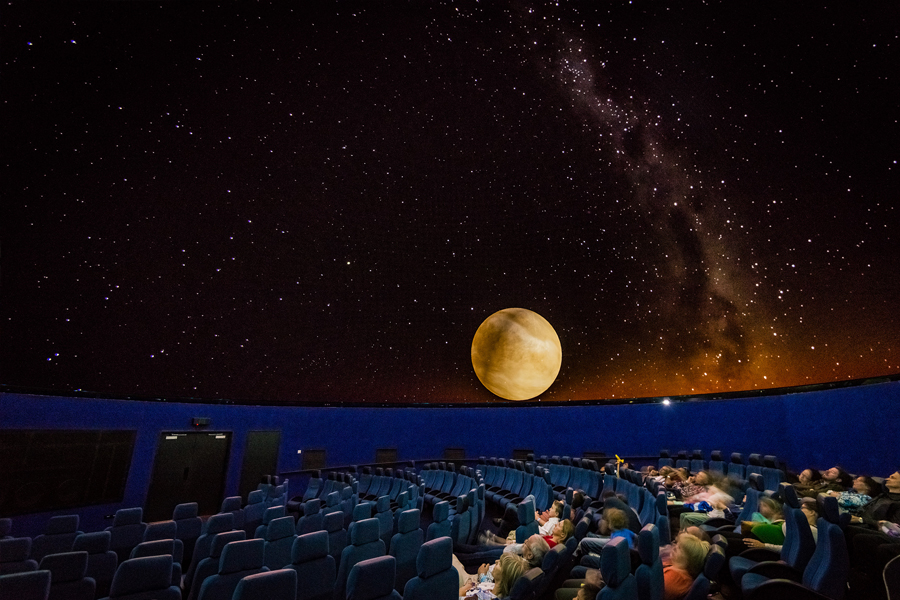 22. Gaze at the Stars at Melbourne Planetarium
Recline under the stars of the Melbourne Planetarium's simulated night sky and learn the wonders of the stars for a romantic date in Melbourne. They're much more upgraded since our school trips and offer a unique immersive environment.
2 Booker Street, Spotswood VIC 3015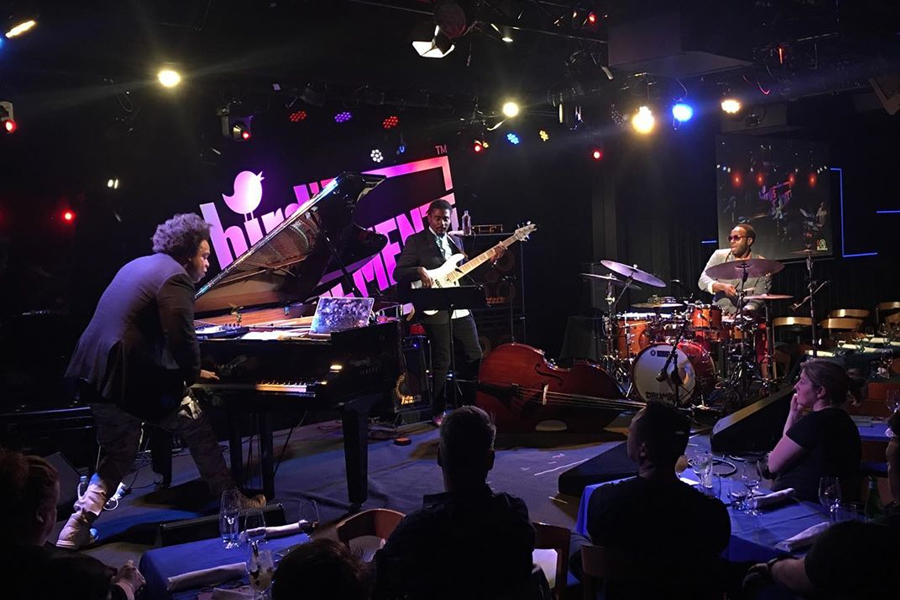 23. Tap your feet to the smooth sounds of Jazz
Take your date to Bird's Basement for some swingin' live jazz music. The first class jazz venue offers up international and home grown music talent to delight your ears and have you clicking your fingers and shuffling your feet.
11 Singers Lane, Melbourne VIC 3000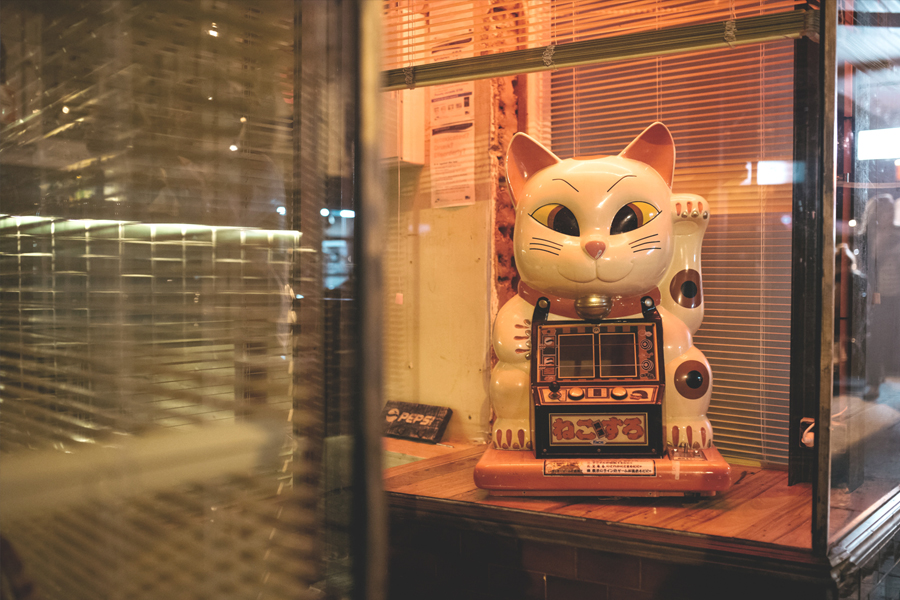 24. Bingo and Karaoke at Tokyo Tina
Switch things up with a little bingo and brunch at Tokyo Tina's Bingo Academy. Get a bottomless boozy brunch plus bingo every Saturday from 1 until 3 pm or belt out some tunes at the private karaoke rooms.
66a Chapel Street, Windsor VIC 3181
Daytime Date Ideas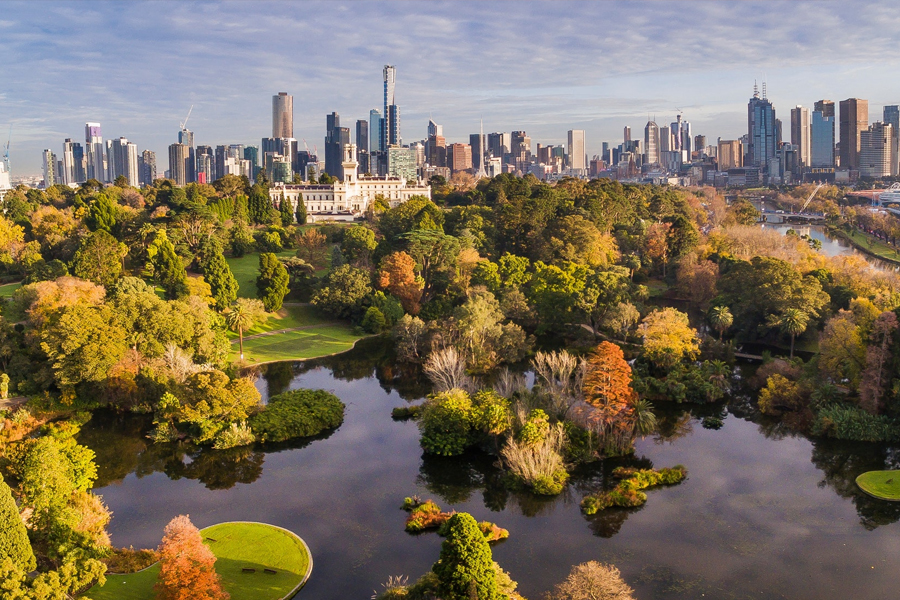 25. Have a Picnic at the Royal Botanical Gardens
Possibly one of the best spots for a picnic is Melbourne's Royal Botanical Garden. Take your date to the woodland picnic area for some relaxation and sun in the fantastic bushland. It's the perfect casual dating idea Melbourne has to offer.
Birdwood Ave, South Yarra VIC 3141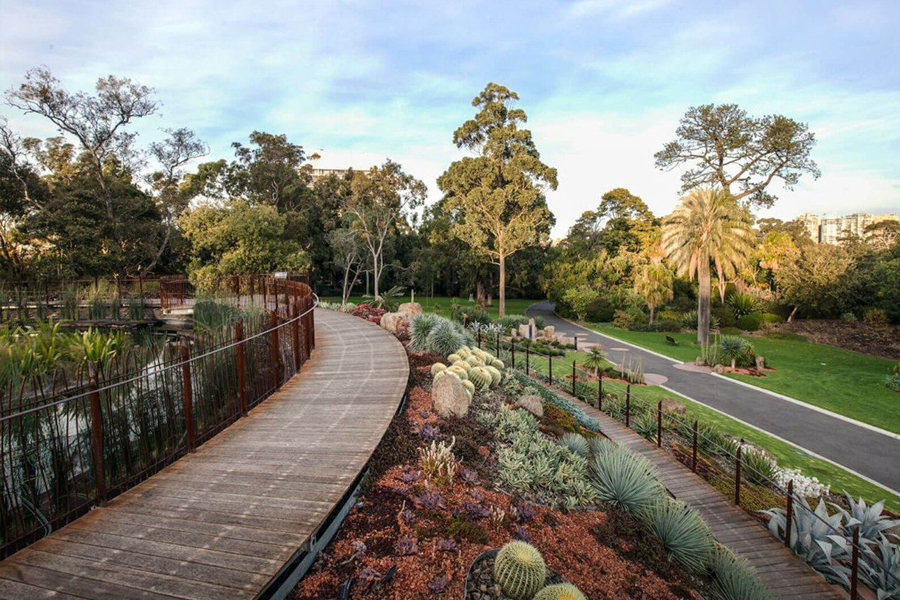 26. Go for a walk along the Tan Track
Affectionately known as the TAN, the track was constructed in the early 1900's as a horse-riding track but is now a lovely spot for a jog or stroll. Take your date for a leisurely wander and get to know one another while being surrounded by the botanical gardens.
Birdwood Ave, South Yarra VIC 3141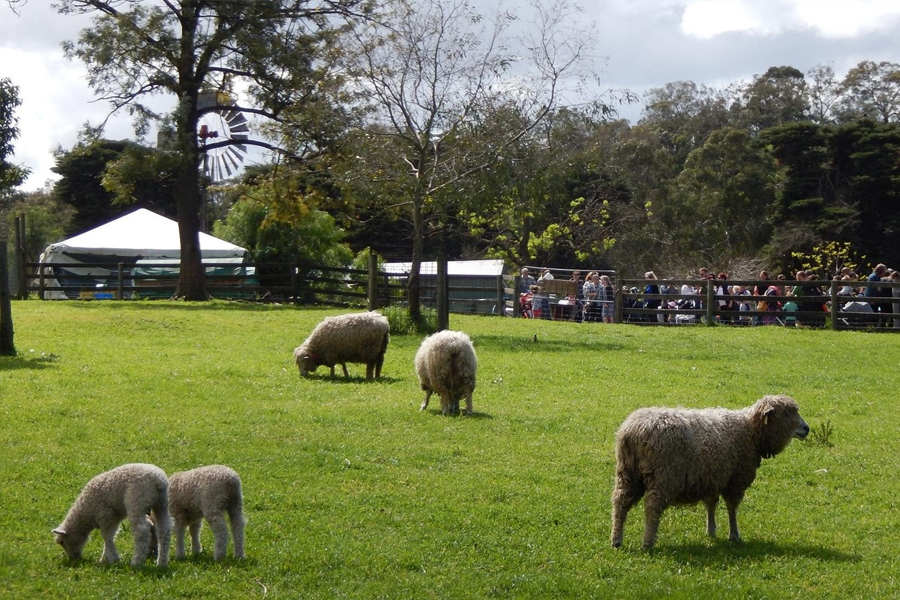 27. Get Close to some Furry Farm Animals
Get out of the city and cosy up to some furry farm animals at Collingwood Farm.  It's always a good to get away from the CBD for a bit and de-stress by playing with some sweet little farm animals that are sure to melt your dates heart.
18 Heliers Streets, Abbotsford VIC 3067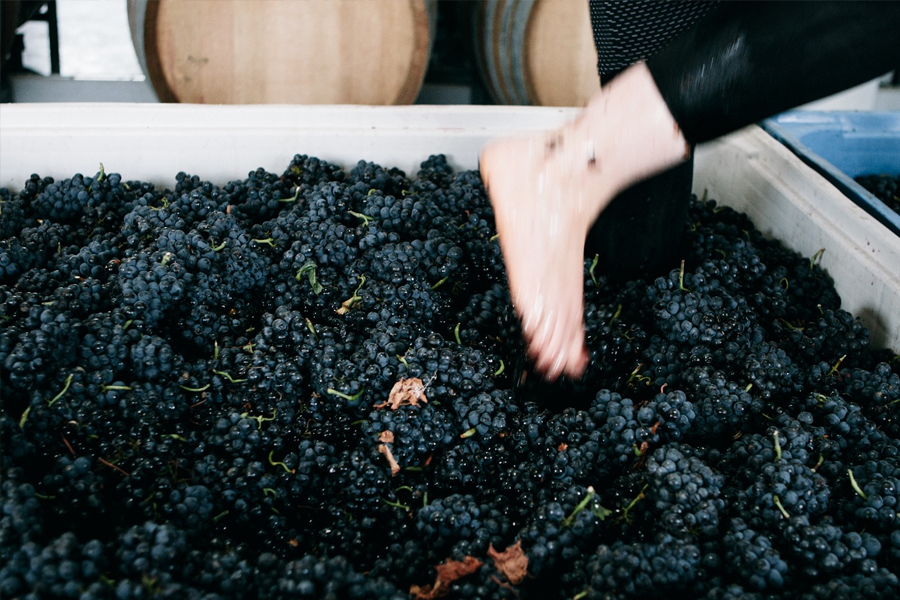 28. Grape Stomping at Noisy Ritual
A haven for food, music and booze lovers, Noisy Ritual will give you a truly unique date night in Melbourne. Make your own wine from grape to glass and even do a little bit of grape stomping with your date. The wine stomping is only available via membership (Feb – April of each year) but otherwise they're open as a bar from Thurs, Friday, Sundays if you wanted to pop in for some wine, cheese or a tasting flight!
249 Lygon Street, Brunswick East VIC 3057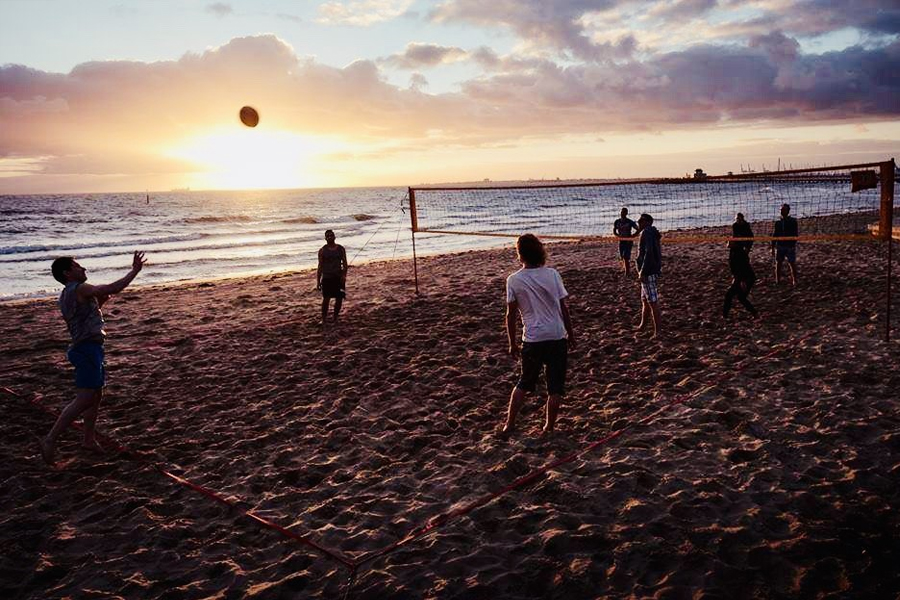 29. Play Volleyball at St. Kilda Beach
Jump into summer the right way with a date on the beach playing Volleyball. Every Tuesday, Wednesday and Thursday, Republica throws beach volleyball events that include pizza at the end of the night and a free Corona. It's the perfect date idea in Melbourne for active couples.
1a-1d, 10-18 Jacka Boulevard, St Kilda Sea Baths VIC 3182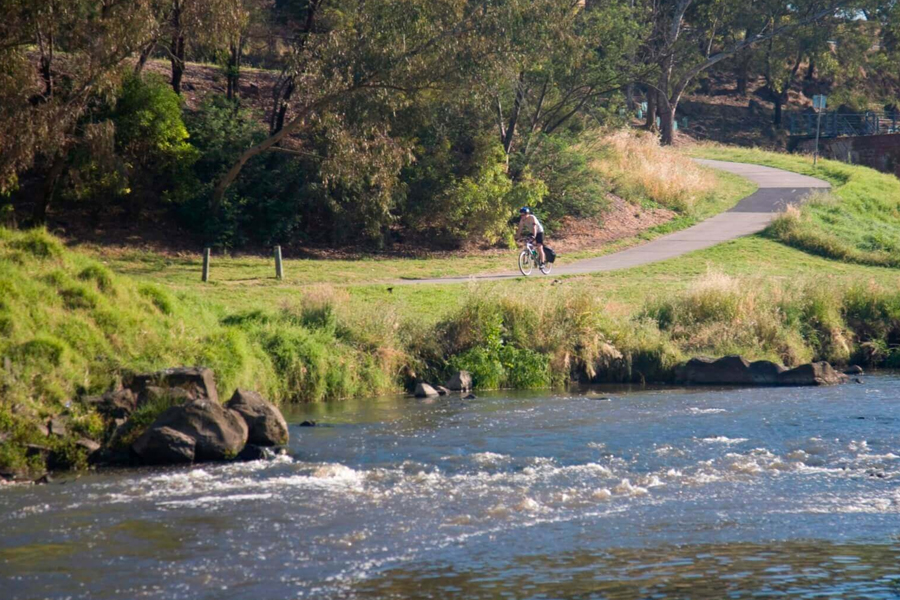 30. Take a Bike Ride along the Yarra River
A perfect day date idea in Melbourne is a leisurely bike ride around the Yarra River. Freddy's Bike Tours takes you around the river and stops by Abbotsford Convent, Dights Falls and Studley Park Boathouse.
20 Rebecca Walk, Melbourne VIC 3000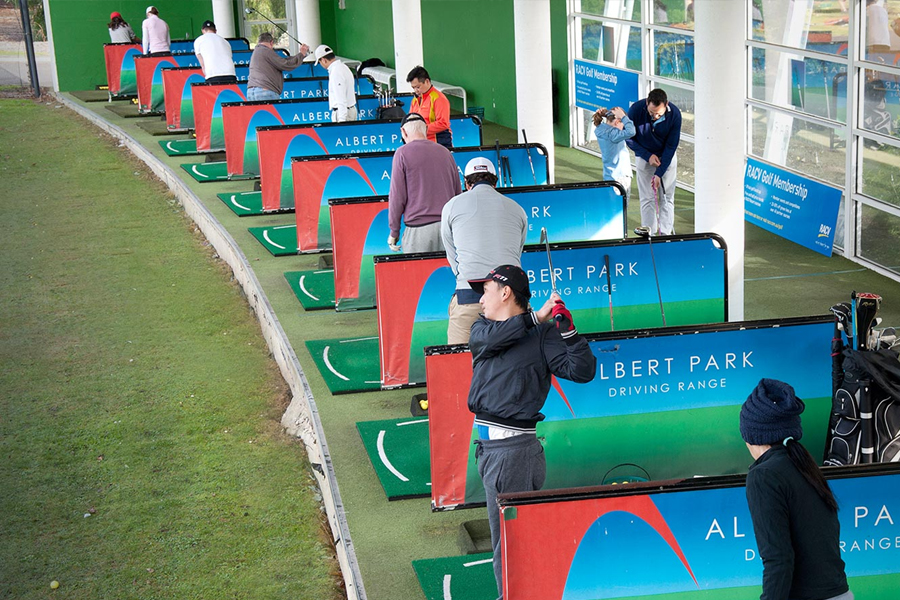 31. Hit the driving range
Hit a few balls at the Albert Park Driving Range for a fun dating idea in Melbourne. Whether you're a seasoned golfer or a complete novice, Albert Park will take care of you and your date because it's all about having fun.
Aughtie Dr, Albert Park VIC 3206
Romantic Date Ideas

32. Catch A Drive-In Movie
For cinema viewing done a little differently, take your date to a drive in movie at Dromana Drive In. The quintessential dating go to, when you're not sure what to do but from the comfort of your own car makes for the perfect date night in Melbourne.
133 Nepean Highway, Dromana VIC 3936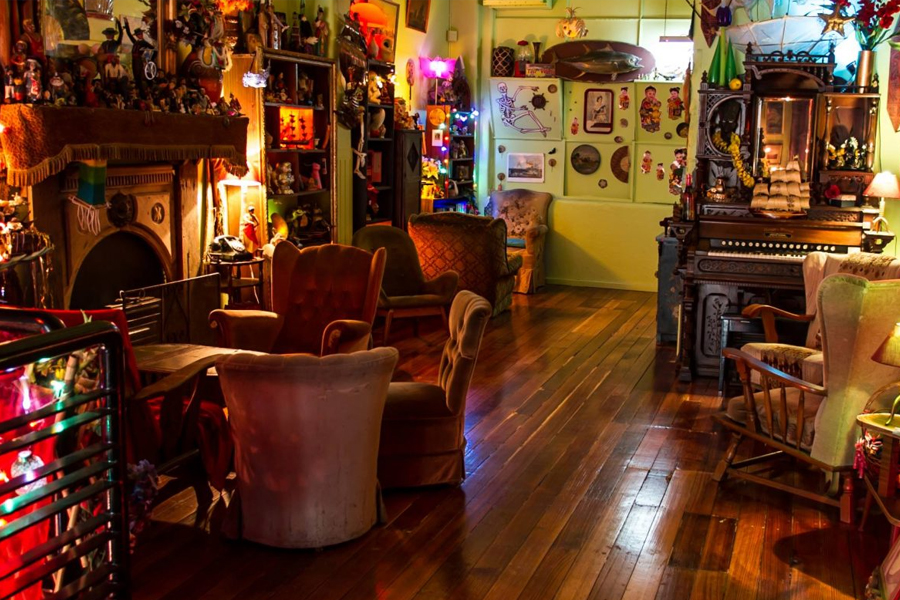 33. Life drawing class
Try a life drawing class at The Butterfly Club on Tuesdays. The wickedly fun drawing classes have a burlesque theme and you can continue your date by enjoying a show and a drink after your sketching session.
Carson Place, Little Collins Street, Melbourne VIC 3000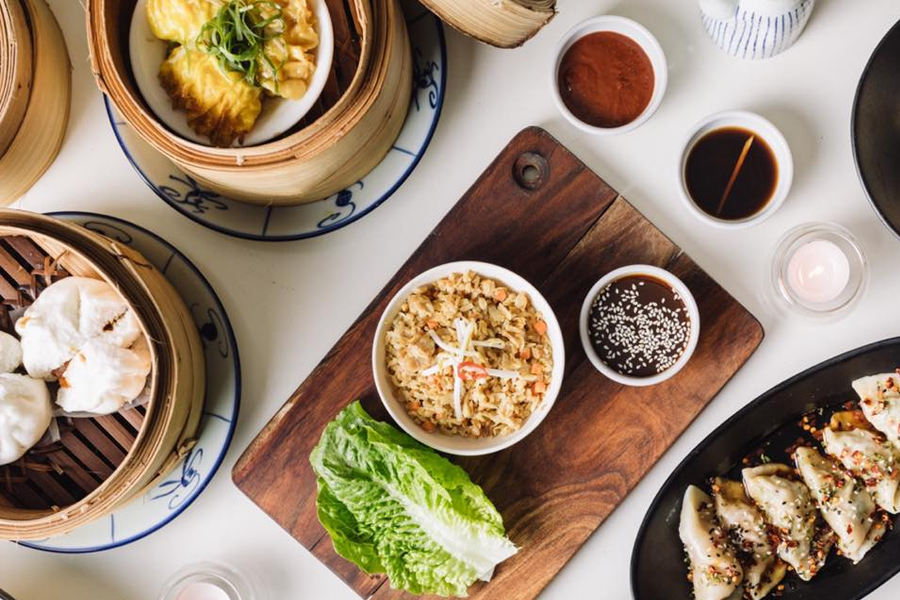 34. Get to know your date with Dumplings For Dating.
The perfect "getting to know you" dating idea in Melbourne is at the Oriental Teahouse with their Dumplings for Dating board game. The four stage board game is question based and includes a three-course meal and tasty cocktails tailored to the game.
455 Chapel Street, South Yarra VIC 3141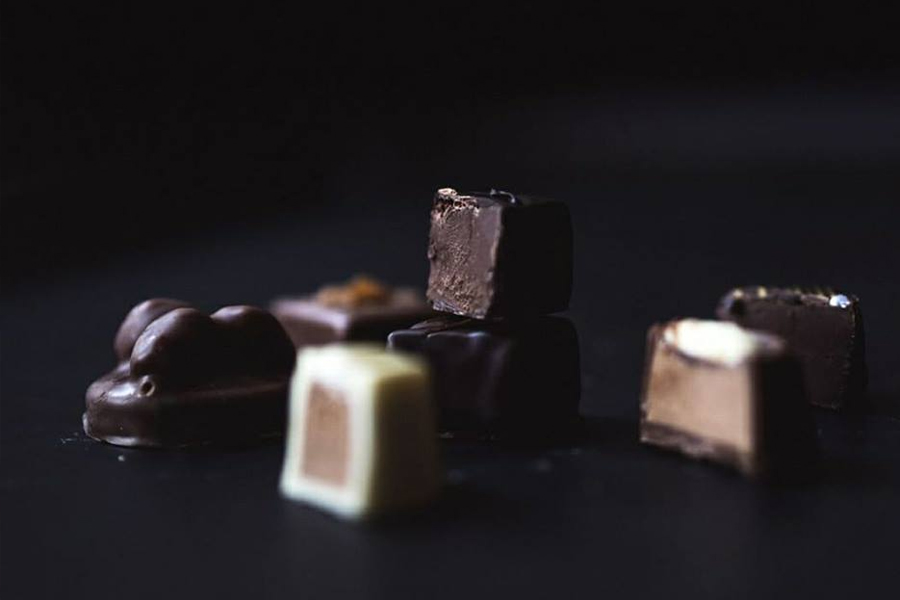 35. A Chocoholic's Dream Date
This is one for the chocoholics who just can't help themselves. Take a Chocolate Walking Tour for the ultimate chocolate expedition through Melbourne's secret lanes and arcades and discover Melbourne treasured chocolatiers. The perfect date idea in Melbourne for a little bit of sweet romance.
Meets outside The Block Arcade on Elizabeth Street, Block Court, Melbourne VIC 3000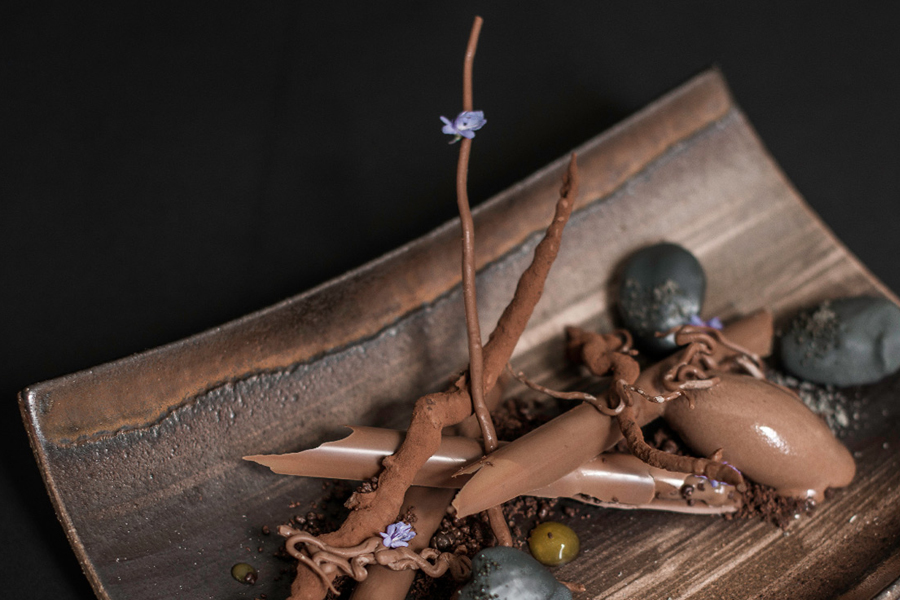 36. Go out for Dessert at Om Nom Dessert bar at the Adelphi Hotel
Check out the world's first dessert hotel with your date located at the iconic Adelphi Hotel. It's the perfect place for sweet tooth's to taste the luxury desserts from Om Nom. Grab a cocktails and try some of the delicate and delectable desserts on offer.
187 Flinders Lane, Melbourne VIC 3000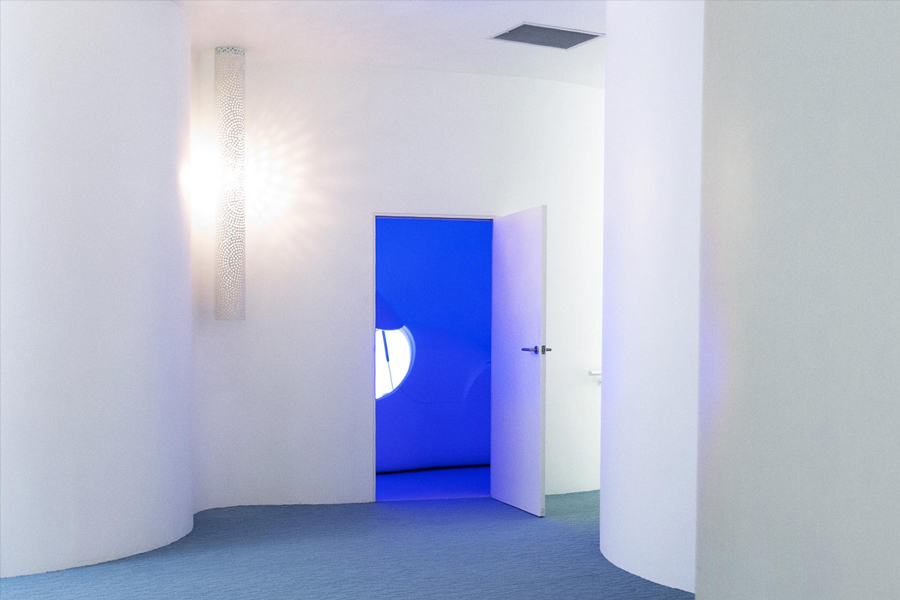 37. Float your way to a peaceful state of mind
For some real rest and relaxation, visit the Beyond Rest Floatation Tanks. The tanks look like pods that block out any sound, sight or distractions and allows you to get into a relaxed and healing state of mind. It's the perfect relaxing date idea Melbourne has to offer
26 Regent Street, Prahran VIC 3181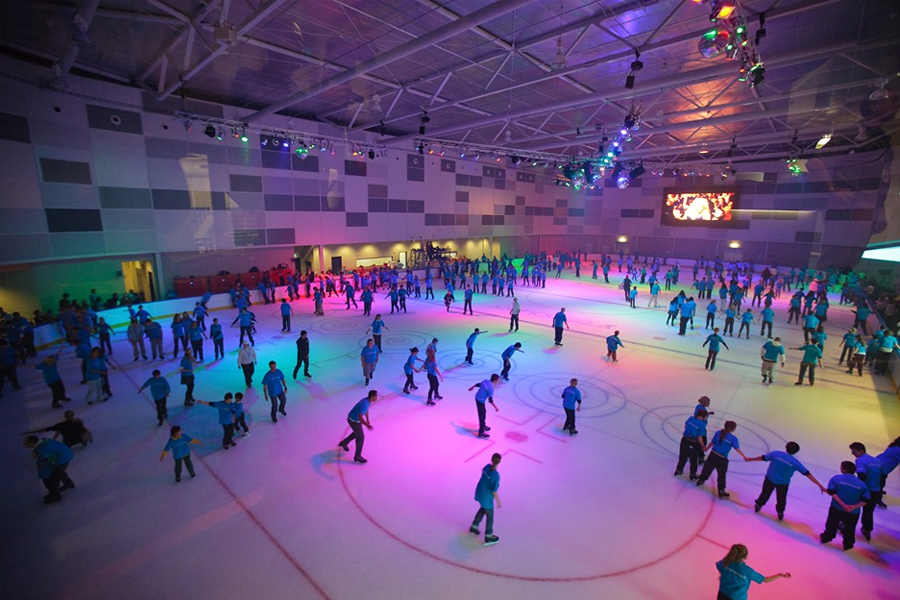 38. Take your date Ice Skating
Skate around with your date at O'Brien Icehouse. Dress snug and hit the ice then after you've worked up an appetite from all the skating, head to the café for some warm drinks and snacks
105 Pearl River Road, Docklands VIC 3008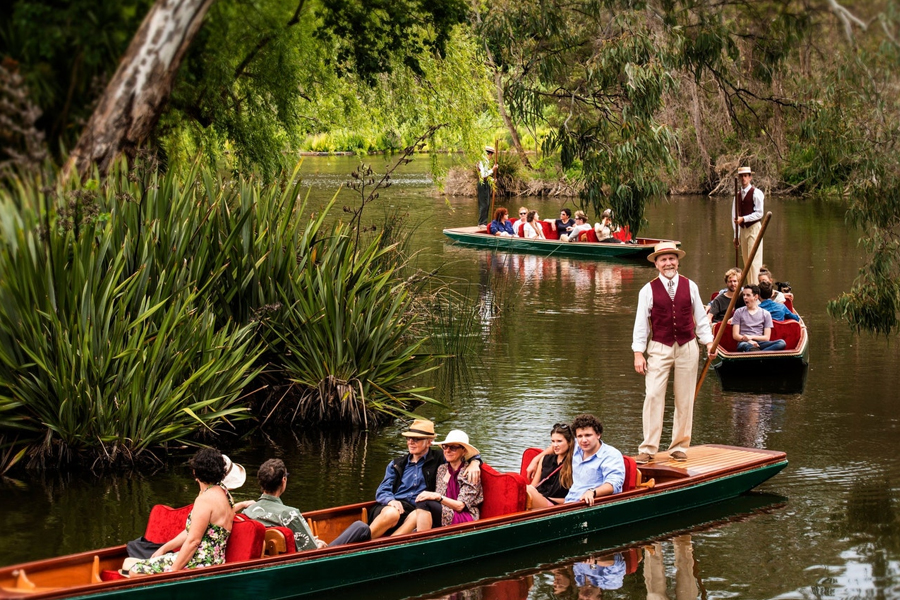 39. Punting on the Lake
Punting On The Lake offers a serene cruise with your love around the islands of beautiful Ornamental Lake in the scenic Royal Botanic Gardens. Take in the views of some of the finest gardens while the professional punter gives you a bit of history lesson.
Corner Alexandra Avenue & Anderson Street, South Yarra VIC 3004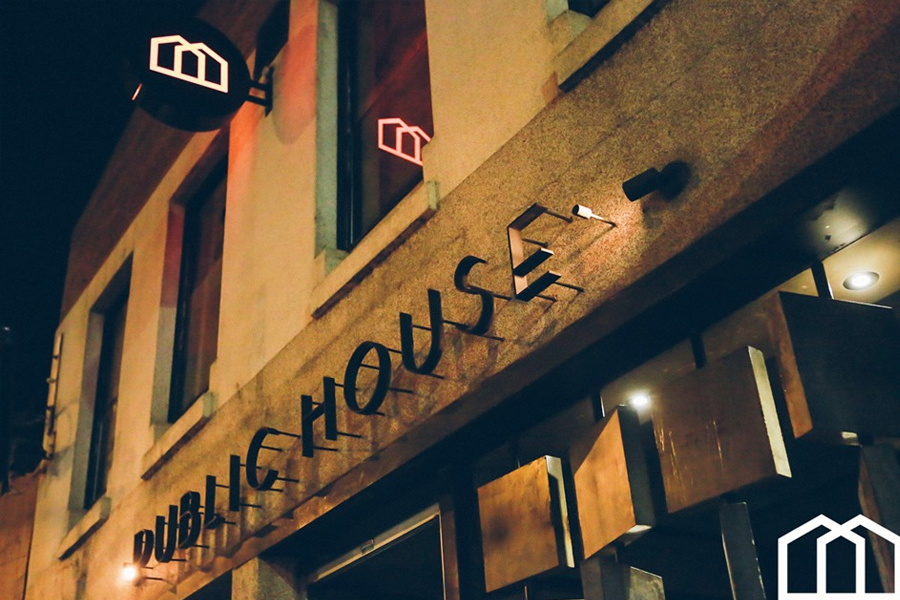 40. Go for a drink at Public House, Richmond
If all else fails, a drink at the pub is always the default. Just a stone's throw from the CBD, Public House in Richmond has everything you need for your big date. Cocktails, rooftop terrace, outdoor bar, tapas and share plates plus boutique wine and beer.
433-435 Church Street, Richmond VIC 3121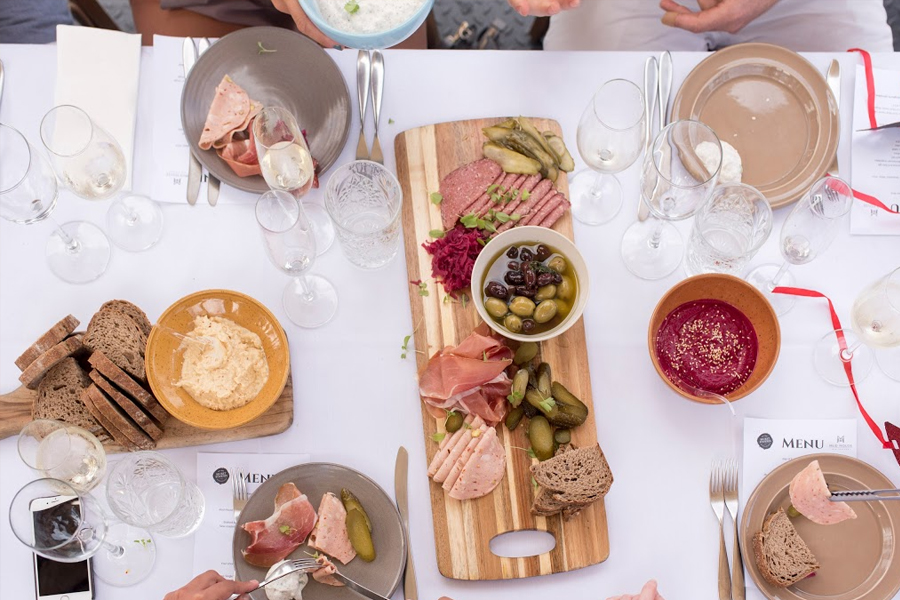 41. Join the Party at Secret Foodies
Join a Secret Foodies dinner party for a culinary adventure. Buy tickets for a themed dinner party and you'll be given a secret location via sms. Meet new people, taste amazing unique foods and discover new places.
Secret Location, Melbourne VIC 3000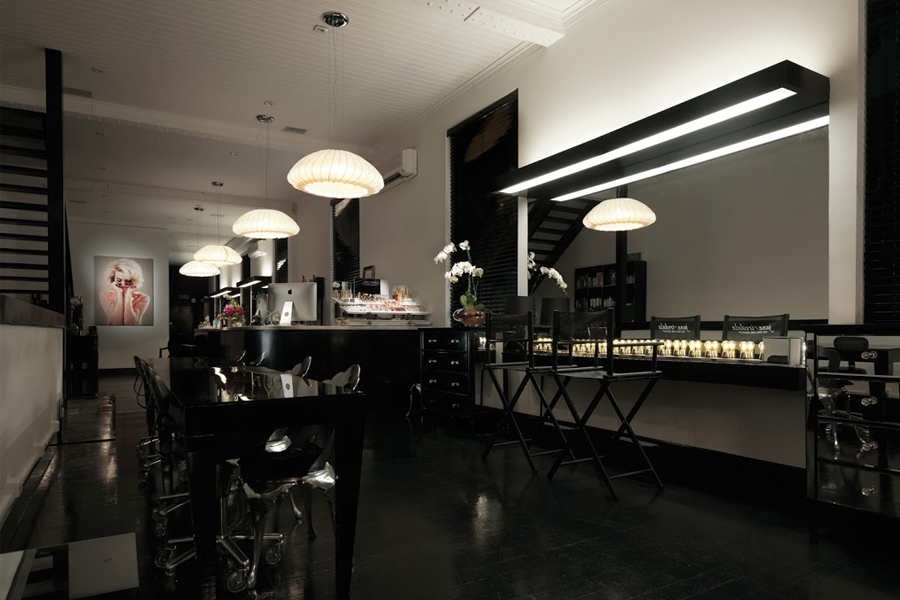 42. Get Pampered at Miss Fox
Miss Fox Day Spa is spread over three floors and 8 luxury treatment rooms, and offers up one of the best and most luxurious couples day spa packages Melbourne has available. Get a couples spa treatment and relax and unwind.
Lvl 1-3 285 Little Collins Street, Melbourne VIC 3000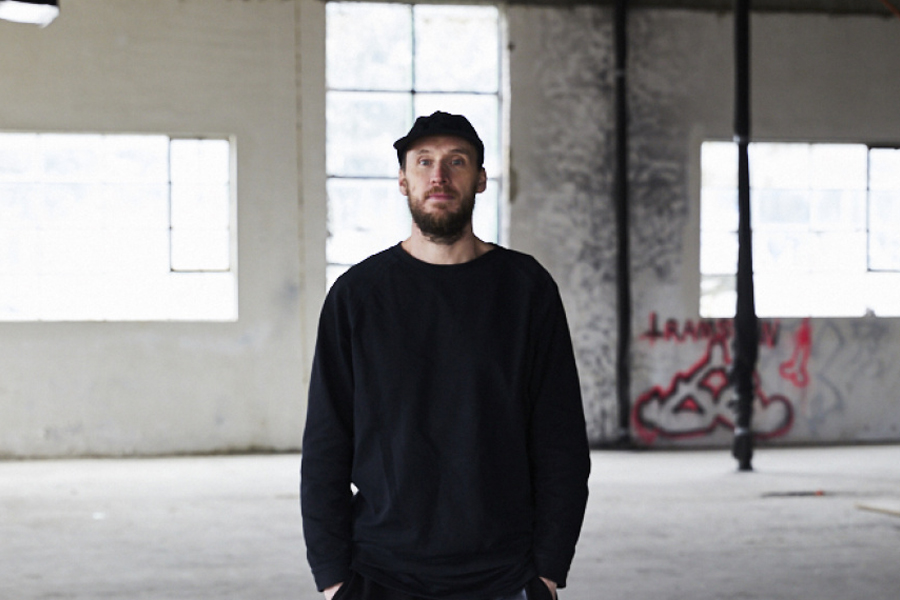 43. Artistic cocktails
Grau Projekt in Clifton Hills is a concept by Melbourne artist Matt Box and basically consists of creating cocktails that reflect the artist's work. Purchase a ticket and take your date for open bar and a walkthrough tour of the exhibition.
Level ½-12 Alexandra Parade, Clifton Hills VIC 3068
Cheap Date Ideas

44. Take a Salsa Dancing Lesson
The Salsa Foundation offers a fun dating idea in Melbourne with their easy and accessible salsa dancing lessons. The best news of all? The beginner's salsa class is 100% free!
600 Little Collins Street, Melbourne VIC 3000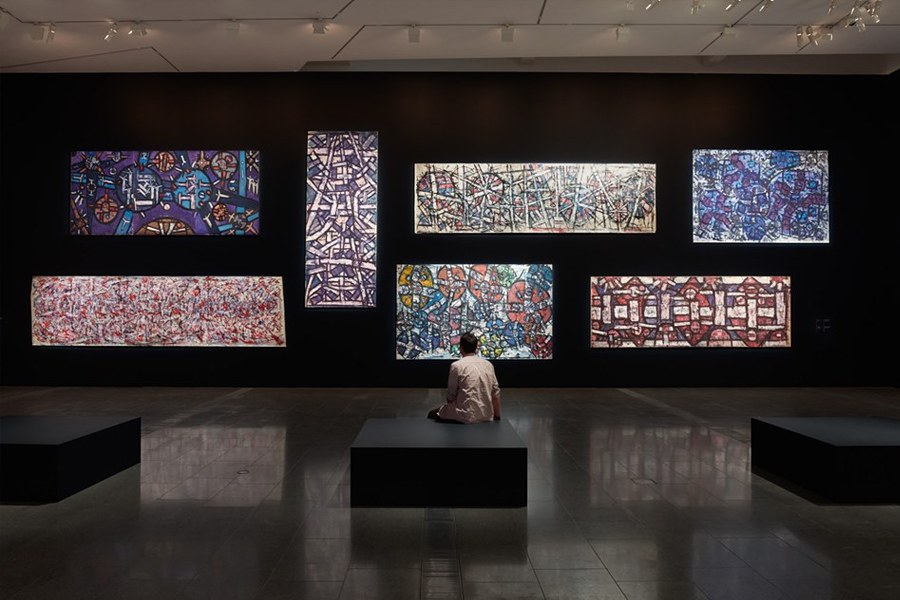 45. Art Gallery
Take your date for a bit of art gazing at the National Gallery of Victoria. There's a huge selection of exhibitions both from home and abroad over two separate buildings, the NGV International on St Kilda Road and the NGV Australia in Federation Square.
NGV International, 180 St Kilda Road, Melbourne VIC 3000
NGV Australia, Federation Square, Melbourne VIC 3000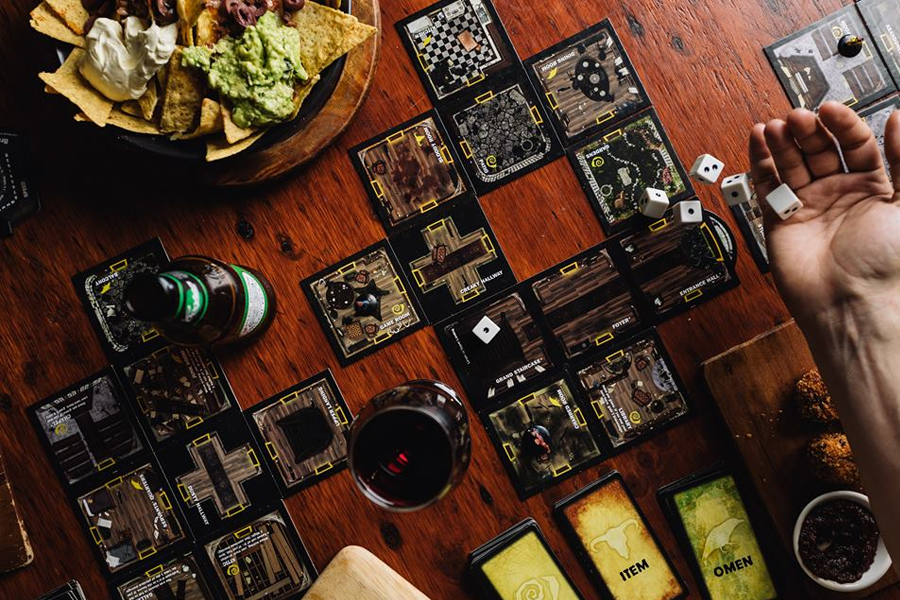 46. Play some board games
Do something simple and fun with your date like playing board games at Queen of Spades Bar in Fitzroy. Sip on some local craft beers, ciders and wines while playing some classic board games like scrabble, chess, boggle, Candyland, cards against humanity and way more.
189 Smith Street, Fitzroy VIC 3065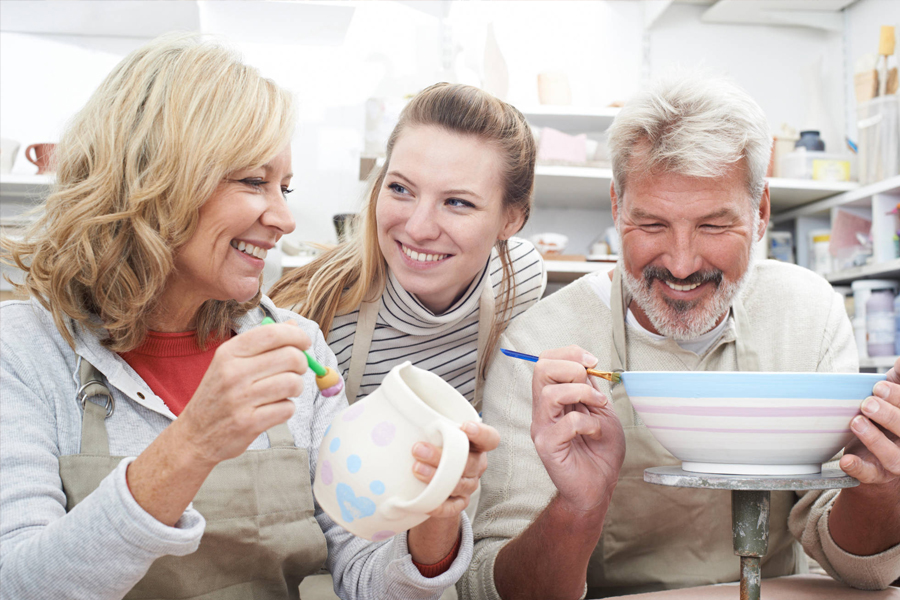 47. Pot Painting at Glaze It Studio
Paint some pots at Glaze It Studio for a quirky dating idea in Melbourne. The light filled studio offers a creative and fun experience decorating ceramics and expressing your artistic side. Staff will guide you on how it works and you'll have a little keepsake to take home.
328a Glen Eira Road, Elsternwick VIC 3185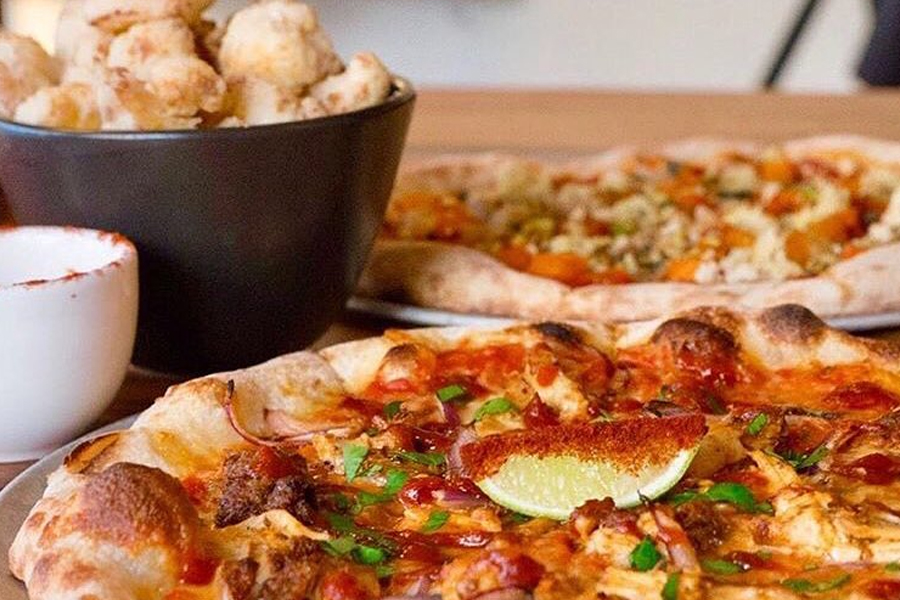 48. Pizza in the Park
Small Print Pizza offers free deliveries to Victoria Gardens dog park, all you have to do is order grab a rug and head to the park across the street. The guys at Small Print Pizza will then deliver you tasty hot pizza while you and your date relax and soak up the sun.
388 High Street, Windsor VIC 3181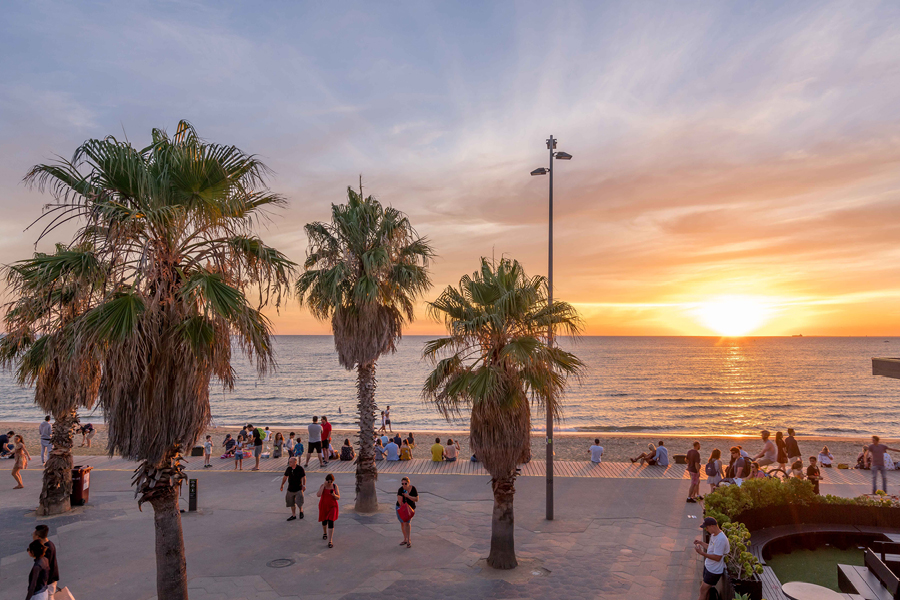 49. Walk along St Kilda beach
Take a walk along St Kilda Beach and esplanade for a great casual date idea in Melbourne. The long esplanade is perfect for a stroll with so many rest stops and cafes to choose from along the way. The pier is the perfect spot to stop and take in the ocean views.
St Kilda Beach, VIC 3182
General FAQ
What should I do on a first date in Melbourne?
First dates are for getting to know each other. Do something that will make you both a bit vulnerable like skydiving. You'll be more likely to rely on and open up to each other.
What to do when you're bored in Melbourne?
Try something new that you've never done before like taking an art class, eating a cuisine you've never tried, learning a new hobby or skill.
What are some fun date ideas?
Skydiving, sailing, dance classes, axe throwing, trampolining, bowling, mini golf, ice skating.
Where do you take dates?
Take them somewhere special, that's somewhere new for both of you. Take them to a band you've been wanting to see, or to a unique restaurant you've been wanting to try.
You'll also like:
10 Best Beer Bars in Melbourne
20 Places for the Best Outdoor Dining in Melbourne
12 Best Sunday Sessions in Melbourne to Wind Down the Weekend