2018 Christmas Gift Guide – The Outdoorsman
Exploring the great outdoors should be a pleasure, not a chore. So make sure you're equipped for the right conditions because it's easy to forget that you may need a headlamp, multi-tool or first-aid kit when Mother Nature is calling. Our 2018 Christmas Gift Guide for The Outdoorsman will equip you or your loved ones with the necessary gear to survive without sacrificing comfort. Just make sure to pack them in the car before setting out. Also, pack food and water. They're not on our list.
More Gift Guides:
2018 Christmas Gift Guide – The Fitness Freak
2018 Christmas Gift Guide – The Corporate
View All Our Gift Guides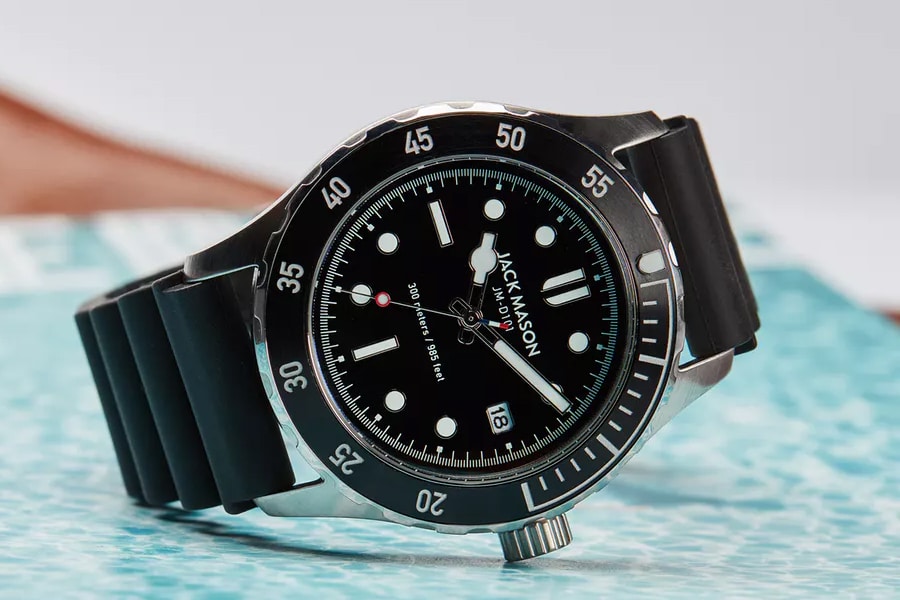 Jack Mason Diver Watch
Texan watchmaker Jack Mason has built the most technically advanced and aesthetically pleasing watch to date. The Jack Mason Diver Watch blends functionality, style, and affordability with 300m water resistance and a waterproof silicone strap for adventures on the high seas. Or, it's just a sophisticated way to keep time while fishing at a nearby stream or estuary. The Diver Watch is backed by Quartz movement, a stainless steel case and scratch and shatter-resistant sapphire crystal glass.

Howler Brothers Merlin Jacket
The Howler Brothers Merlin Jacket has nothing to do with wizards. It's a hearty cold-weather layer that's insulated to keep your core nice and toasty. Being insulated and water resistant, this layer of outerwear is perfect for anyone who enjoys a spot of fishing. The fish are known to bite in the early hours, so pack a thermos of your favourite blend, slip into a Merlin Jacket, and then you're adequately prepared to hook your next meal.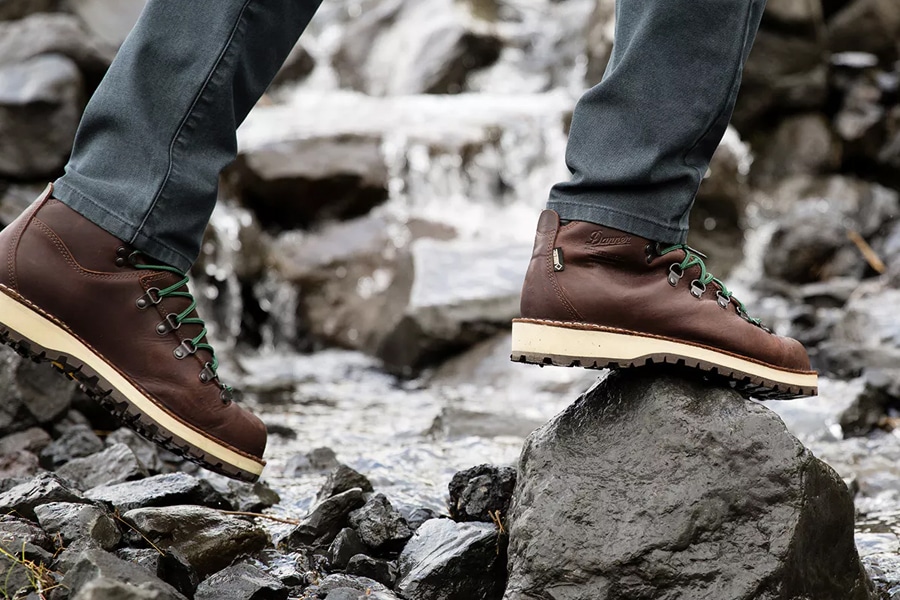 Danner Mountain Pass Boot
Huckberry had the opportunity to craft there very own colourway for the Danner Mountain Pass boot, and it's called S'mores as an ode to the campfire treat. These rugged, USA-made boots are built from patina-hungry full-grain leather with a lightweight Vibram sole to grip any terrain in any condition. The midsole has shock-absorbers, and a waterproof Gore-Tex liner keeps your feet dry and comfortable all day long. As Nancy Sinatra says, these boots are made for walkin'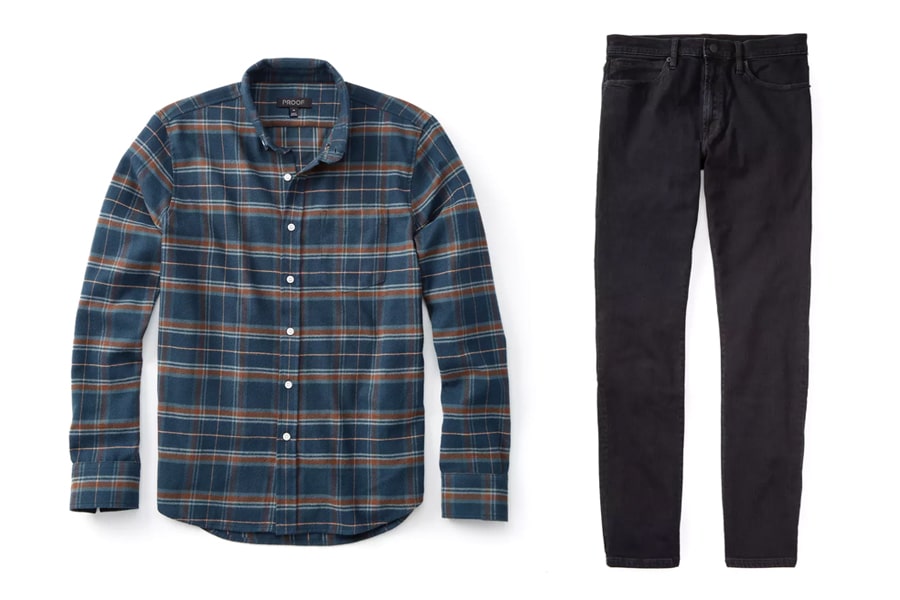 The Heatseekers Apparel
You can't go past a good flannel. Or jeans. Both staples of any outdoorsman's wardrobe. Proof took these two cool-weather classics and updated them with temperature-regulating fabrics and built-in performance stretch. Whether you're mountaineering or working the yard, the Proof Heatseeker flannels and jeans is a weekend uniform that keeps you at your peak. Once the day's adventures are over, just machine wash, rinse and repeat.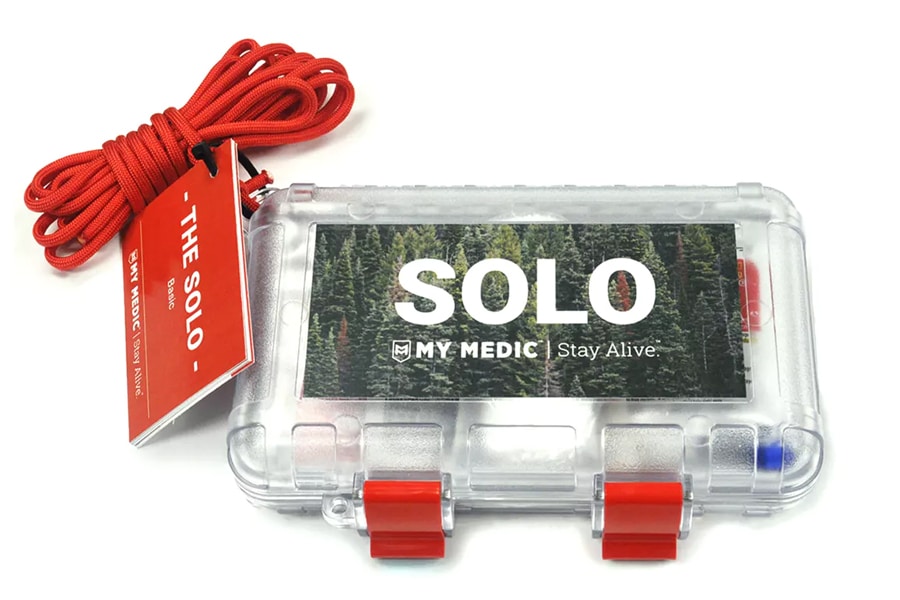 My Medic The Solo First Aid Essentials
If you're venturing off the beaten path, packing a first aid kit is not being cautious, it's being smart. MyMedic Solo kit makes the tools required to save a life simple, accessible, and affordable. You don't need to be a paramedic. This kit is for everyday people like you and me. Whether you're dealing with bleeding, burns, bites or blisters, this durable, waterproof kit is the essential accessory for any outdoorsman.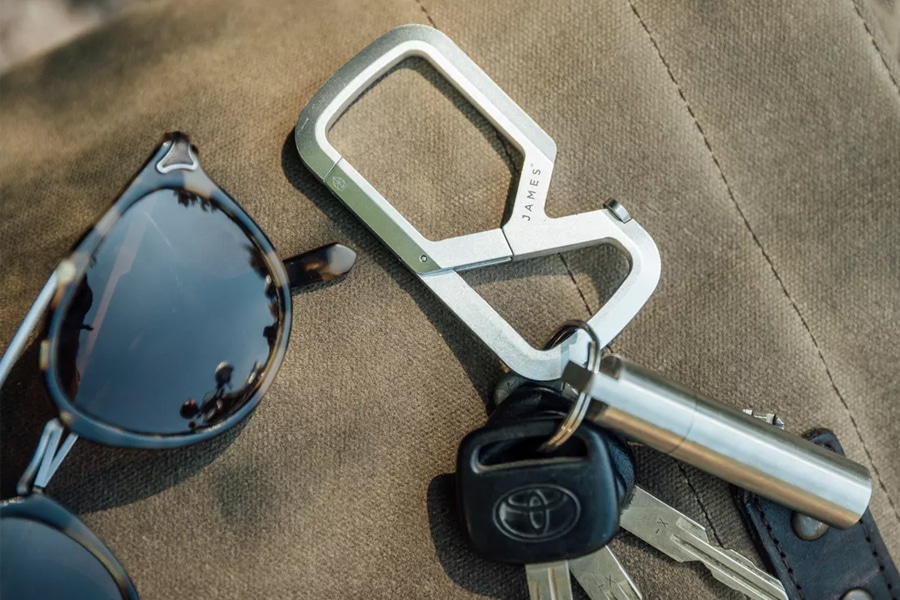 Mehlville Caribener Bottle Opener by The James Brand
The Mehlville Carabiner is an exercise in precision design and flawless execution. It's also a bottle opener, so cracking your next brew will be a pleasant experience rather than a chore. The carabiner is machined from a solid block of aluminium and anodised to improve resistance to wear and corrosion. The clip action is so sweet it'll remind you of flipping open your favourite blade.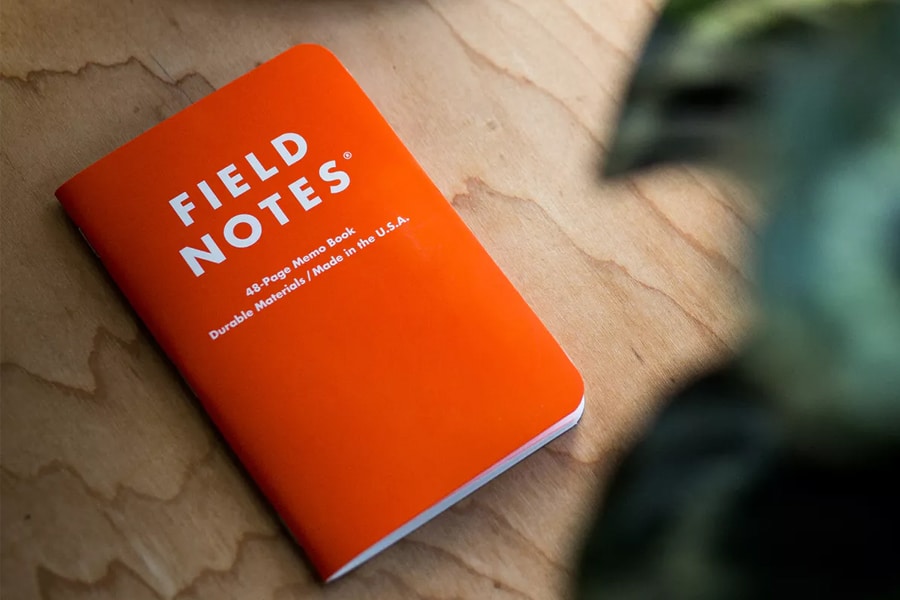 Field Notes
The first words of a groundbreaking novel start here with mother nature providing the ultimate inspiration. Keep a journal, draft a movie script or jot down a list of groceries. Field Notes are whatever you want them to be. Your observations of the natural world are limited only by your imagination. Field Notes are available with lined, blank or graph paper and there are multiple cool covers to choose from.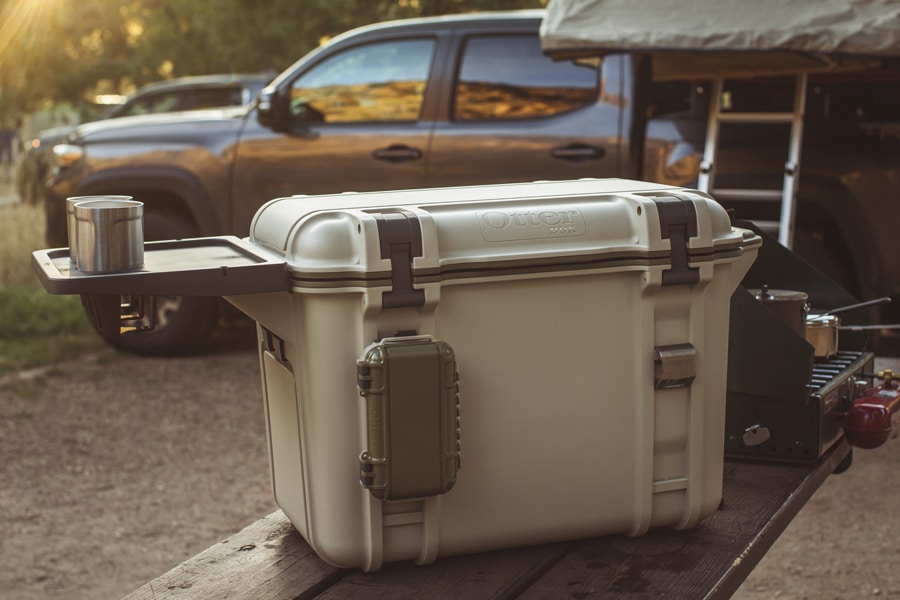 Venture Coolers
The USA-made Venture Coolers can keep ice and drinks chilled for up to two weeks. We don't expect your beer to last that long, but it's nice to know in case you're packing during the final days of dry July or a similar period of abstinence. Whether you're on a chartered fishing trip or a weekend in the woods, these coolers are built to last and take the hassle out of your outdoor adventures. Each Venture cooler comes equipped with a Bottle Opener and a Dry Storage Tray, so your fruits and veggies stay crisp, not soggy.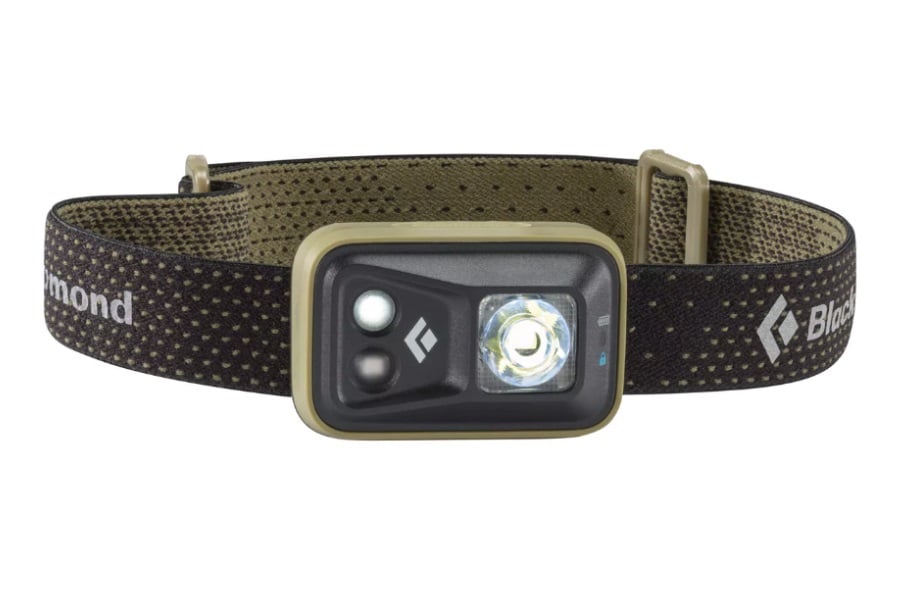 Black Diamond Spot Headlamp
The fully-waterproof Black Diamond LED Headlamp excels at everything from late-night tent reading, to rappelling missions in the dark. It offers a combination of one Quadpower LED and one Doublepower white LED emitting 300 lumens. Plus, a Red Singlepower LED for night vision with dimming and strobe settings that activate without cycling through the other modes. Battery life is up to 30 hours on high or 175 hours on low settings.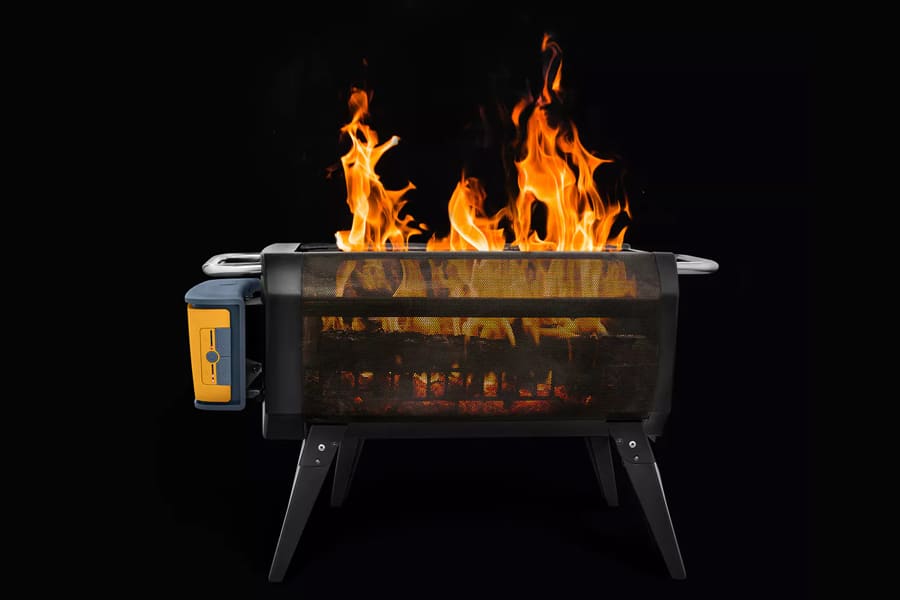 BioLit FirePit + Solar Cover Bundle
Advanced and portable, this BioLit FirePit is a fully featured grill and firepit in one sleek package. Air is blown into the fire through 51 precision-placed air jets to create a uniform temperature, improve combustion, and reduces smoke. The specially designed Solar Cover recharges your FirePit while protecting it from the elements. You can even control the intensity of the fire via Bluetooth and charge a phone. What a world we live in!
Leatherman Wave Plus Multi-Tool
Leatherman Wave is one of the best-selling multi-tools on the planet for a good reason: it packs more functionality, usability and utility into its streamlined and ergonomic profile than any other tool. The 17 field-proven stainless-steel tools include pliers, knives, screwdrivers, scissors, files, can and bottle openers along with a premium ballistic nylon sheath with velcro closure and three pockets/slots for your accessories.
More Gift Guides:
2018 Christmas Gift Guide – The Fitness Freak
2018 Christmas Gift Guide – The Corporate
View All Our Gift Guides
GoPro HERO7 Black
The flagship GoPro Hero 7 Black is the go-to camera for adrenaline junkies across the globe. We're incredible shock-resistance and a waterproof rating to 10metres. New additions include 'Hypersmooth' video stabilisation that transforms your rough-as-guts surf video into glorious silky-smooth 4K content. Social media junkies can take advantage of the live stream feature to instantly share your sick stunts directly to Facebook followers without missing a beat.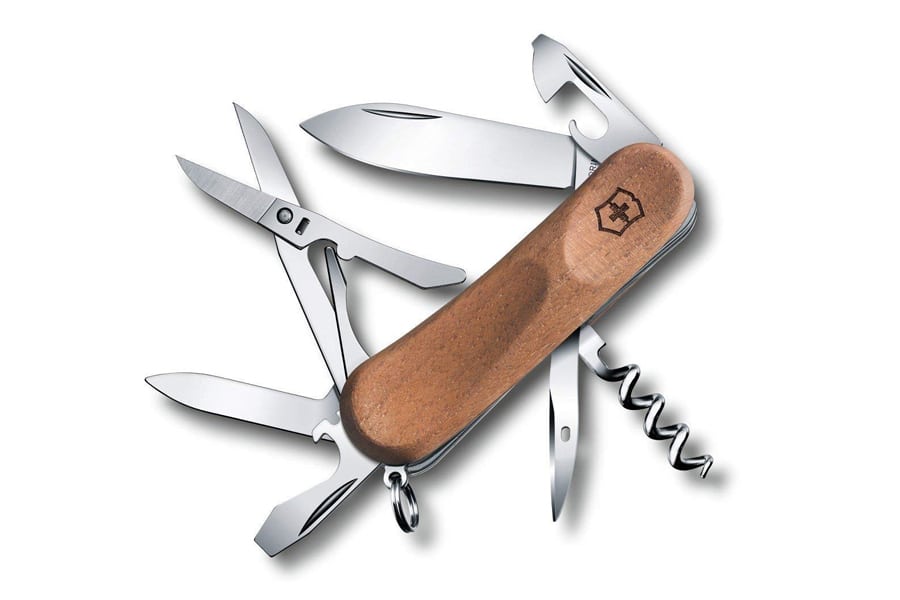 Victorinox EvoWood Swiss Army Knife
Victorinox EvoWood Swiss Army Knives are built for survival and functionality. They are also perfect for those complicated Christmas tasks like assembling the kid's toy sets and removing that last scrap of turkey from between your teeth. Seriously, one of the knives has a toothpick! The EvoWood range offers between 5 and 19 functions. The Stainless steel construction is encased in ergonomic, natural walnut for sleek durability and a nod to the great outdoors.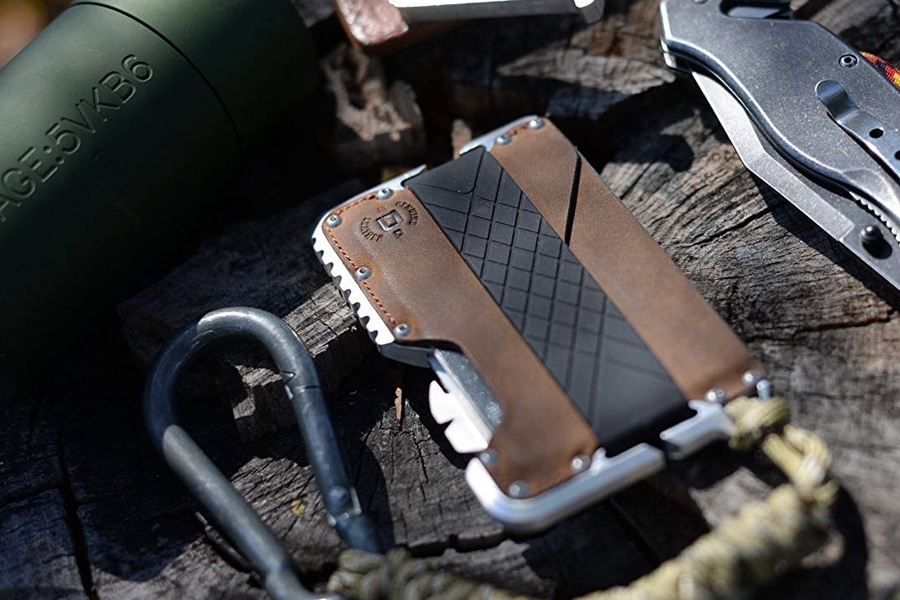 Dango Tactical EDC Wallet
For the outdoorsman who needs his tools ready and accessible, the Dango Tactical EDC Wallet combines the functionality of a multi-tool along with the convenient card storage of a slim wallet. The multi-tool with 14 built-in functions slides into the chassis between your cards and securely locks in place for easy sawing, cutting and protection. The multi-tool is made from heat treated, corrosion resistant stainless steel. Tools include hexes, para cord cutters, nail pryer, knife, saw and even a phone stand. The hardest part of this purchase will be choosing between the two colour options.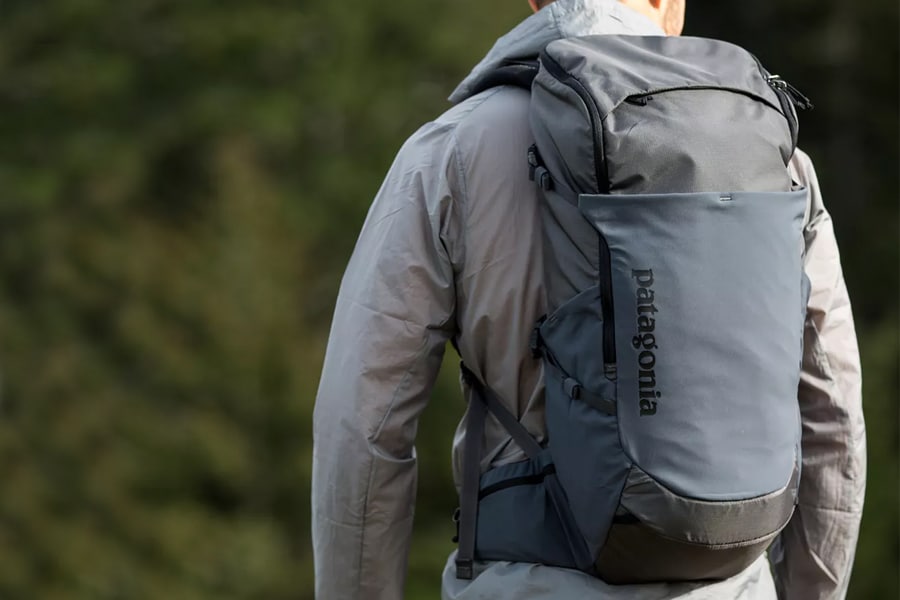 Patagonia Nine Trails Pack – 28L
Now you've got the multi-tool. Got the Swiss Army Knife. Got the first aid kit. How are you carrying them all? Well, the Patagonia Nine Trails Pack is the ultimate daypack. Spacious and ready for action, its lightweight build casts off the unessentials to focus on comfort and versatility. A flexible frame, along with compression straps and a waist belt provide stable, and comfortable carry no matter the size of your loadout. There are also outer stretch pockets and an extended zipper for the main compartment for easy access to essentials without unpacking the entire bag.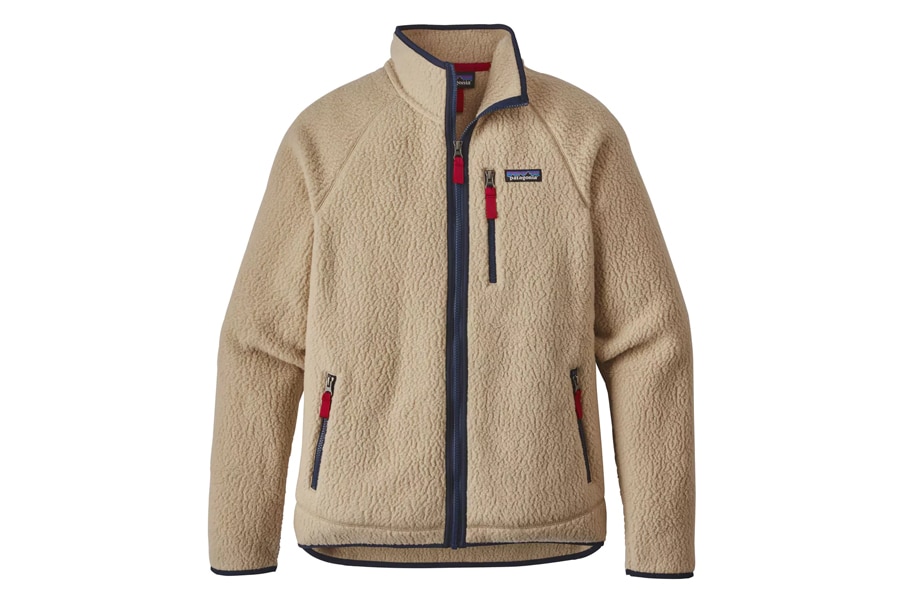 Patagonia Retro Pile Jacket
You and I both know how cold it can get once the sun goes down. That's why Patagonia's Retro Pile Jacket is double-sided with shearling for both maximum warmth and comfort. The flat-seam build reduces the bulk to improve your movement while hiking. The Two zippered hand pockets with webbing zipper pulls are perfect for when you forget to pack the gloves. It's safe to say that Patagonia typically nails mountainwear, although this jacket is by far one of its most quintessential pieces.
More Gift Guides:
2018 Christmas Gift Guide – The Fitness Freak
2018 Christmas Gift Guide – The Corporate
View All Our Gift Guides