9 Best Surfboard Shops in Melbourne
Whether you're new to surfing or the area, or just want to expand your quiver of surfboards in Melbourne, here are the 9 best surfboard shops in Melbourne. These stores have the largest, most comprehensive range of surfboards in Melbourne, as well as the most knowledgeable and skilled surfboard shapers in Victoria, meaning you'll be sure to fall in love at first wave.
Melbourne and the surrounding region may not be the first location you think of for Australia's best surf. But with the Great Ocean Road, Bellarine Peninsula, Gippsland and Mornington Peninsula all within a few hours drive of the Victorian capital, this area actually draws in some of the nation's and the world's best surfers. And with great surf comes a plethora of top quality surfboard shops in Melbourne.
If you're planning a beach trip, why not pair it with Melbourne's best nude beaches, or catch some thrills with the best cliff jumping spots? But first: the best surfboard shops in Melbourne to get you straight to the green room.
You'll also like:
9 Best Skate Shops in Melbourne
14 Best Sneaker Stores in Melbourne
10 Best Electric Skateboards to Keep You Coasting

1. Zak Surfboards
Update your surfboard quiver with the huge range of boards at Zak Surfboards. You'll also find all the latest surf wear, accessories and apparel, or can even make the most of their repair shop and extensive surfing expertise. From surfboard racks to bags to wetsuits to fin systems and plugs, you'll find everything in this surfing superstore – plus you can book yourself in for a surfboard studio course to learn from the pros. A local swears this epic store easily tops the list of best surfboard shops in Melbourne. The blokes who run it are classic old school Vicco surfers who you're bound to become best mates with.
Address: 307 Victoria Road, Thornbury VIC 3071
Phone: +61 3 9416 7384
Trading hours: Mon 10am-4pm, Tue-Thu 10am-6pm, Sat 10am-5pm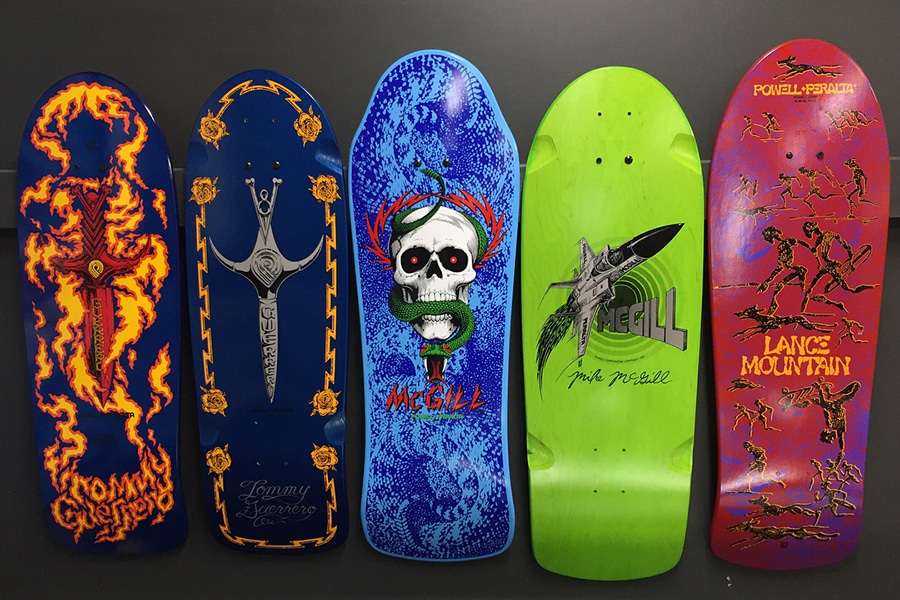 2. Trigger Bros Surfboards
Trigger Bros stock Channel Islands, JS and their own Trigger Bros boards, as well as catering for custom orders with just a few weeks turnaround. The Trigger Brothers have been riding boards since 1965 so you can be sure they have expert advice and lay claim to being one of the best surfboard stores in Melbourne. To top of off their boards are team-rider tested and pro-recommended.
Address: 7 Ross Smith Avenue, Frankston VIC 3199
Phone: (03) 9770-2223
Trading hours: Mon-Thu 10am-4pm, Fri 10am-5pm, Sat 10am-5pm, Sun 11am-3pm
Address: Pt.Leo Rd, Vic 3916
Phone: (03) 5989 8402
Trading hours: Mon-Sun 9:30am-5pm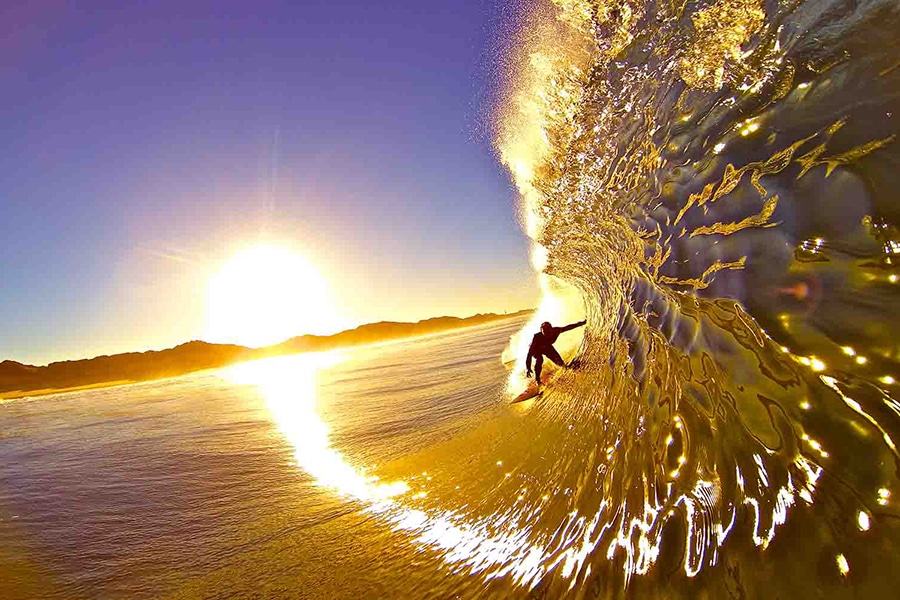 3. Island Surfboards
Since 1969 Island Surfboards has been passionate about producing, preserving and teaching surf culture. What started out as two surfers making boards for their mates has grown to become a massive community staple and one of the best surfboard shops in Melbourne. They have a massive range of premium custom made surfboards, apparel, accessories and a highly experienced team of shapers, finishers, riders and surf coaches. Plus Island Surfboards incorporates a surf school and your most reliable surf report for Phillip Island.
Address: 147 Thompson Avenue, Cowes VIC 3922
Phone: (03) 5952 2578
Trading hours: Mon-Sat 9am-5pm, Sun 9am-3pm
Address: 225 Smiths Beach Road, Smiths Beach, VIC 3922
Phone: (03) 5952 3443
Trading hours: Mon-Sun 9am-5pm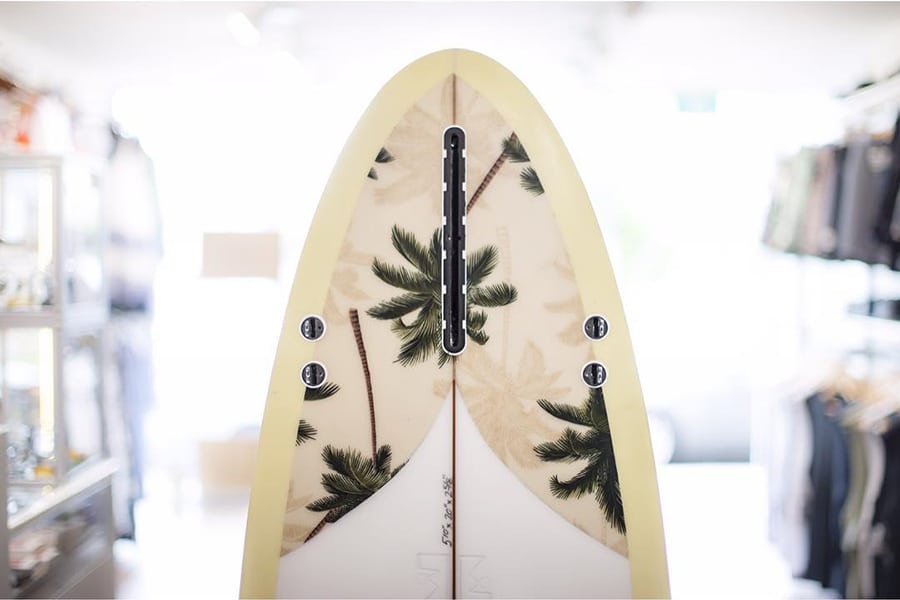 4. Tonik Newtown
Tonik provides a unique boutique experience in the surfing world, stocking fashion forward clothing and premium surf hardware and surfboards in Melbourne. They present the best of the edgy brands and make sure you always look and feel great in and out of the water.
Address: 1/55 Sharp Street, Newtown VIC 3220
Phone: 5222 7337
Trading hours: Mon-Thu 11am-5pm, Fri-Sat 10am-5pm, Sun 10am-4pm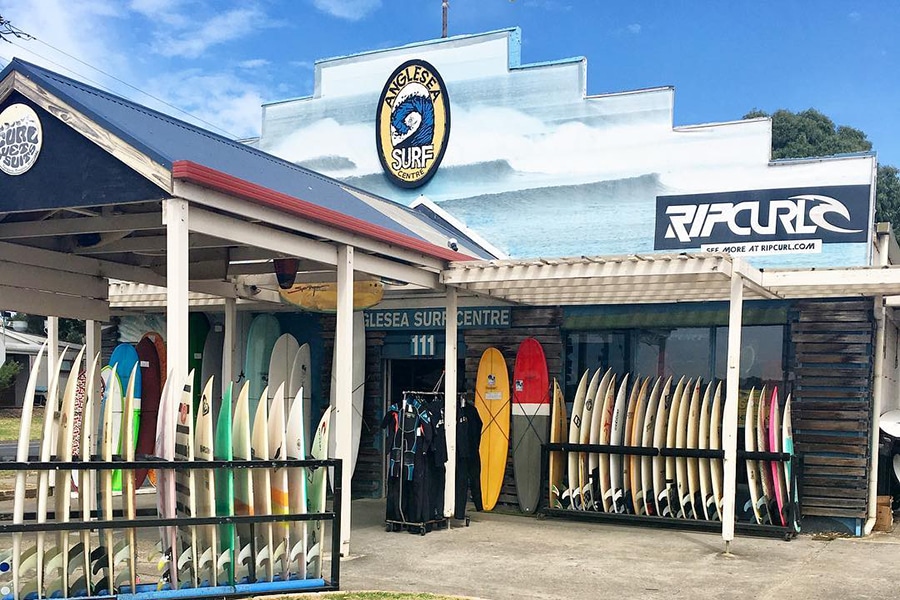 5. Anglesea Surf Centre
You may be correct in noticing that many of these stores aren't technically in Melbourne. But let's be fair, neither is Victoria's best surf. So you better get used to driving the small distance to these stunning beaches anyway. Anglesea Surf Centre is Australia's premier secondhand surfboard dealer. They have over 150 secondhand boards in store now, all of which still maintain absolute top quality, just with a lower price tag. So if you want to try out a new style or invest in your first surfboard in Melbourne, this is the perfect way to quickly expand your collection.
Address: 111 Great Ocean Road, Anglesea VIC 3230
Phone: +61 3 5263 1530
Trading hours: Mon-Sun 9:30am-5pm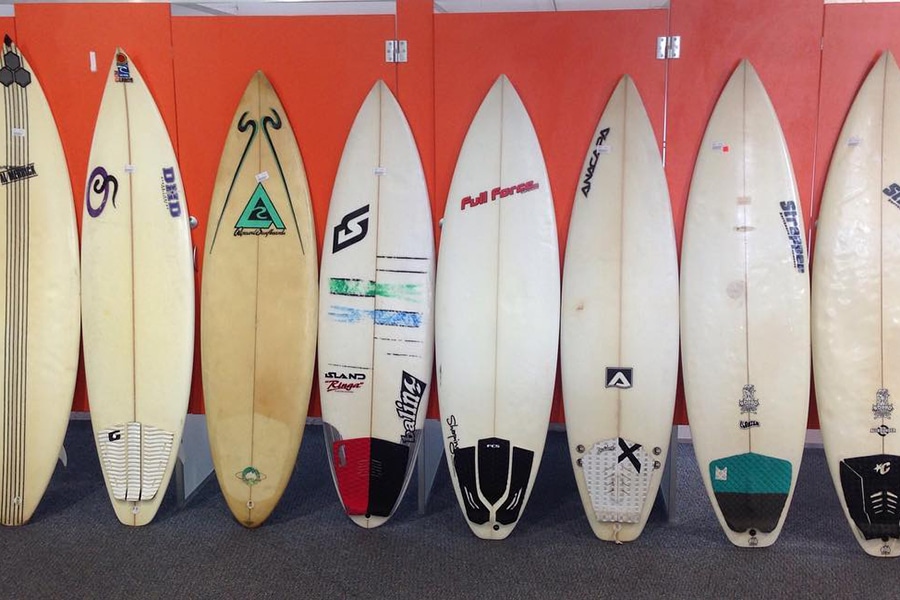 6. Bells Beach Surf Shop
For a real deal traditional surf shop in coastal Victoria, you can't go past Bells Beach Surf Shop. They have a great range of Melbourne surfboards and surfing accessories as well as a massive wetsuit collection, eclectic surf wear and used surfboards. The staff are this locally-owned store are passionate surfers themselves so you will get the most honest and expert advice around.
Address: 114 Surf Coast Highway, Torquay VIC 3228
Phone: +61 3 5261 3508
Trading hours: Mon-Sun 9am-5pm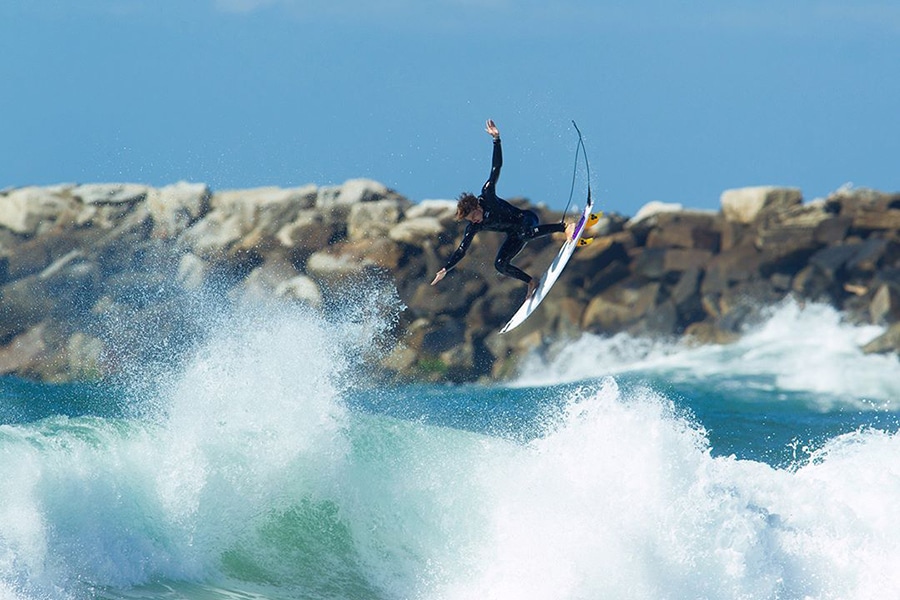 7. Surf Dive n Ski Emporium
There is no lie when the word emporium is used here. Surf Dive n Ski has a huge range of wetsuits, rash vests, softboards, bodyboards and SOFTECH surfboards. Located right in the city, this is the best surfboard shop in Melbourne CBD for a quick look at stocking up equipment for all your weekend activities.
Address: Shop 12, Emporium Melbourne, 287 Lonsdale Street VIC 3000
Phone: +61 3 9663 6208
Trading hours: Sat-Wed 10am-7pm, Thu-Fri 10am-9pm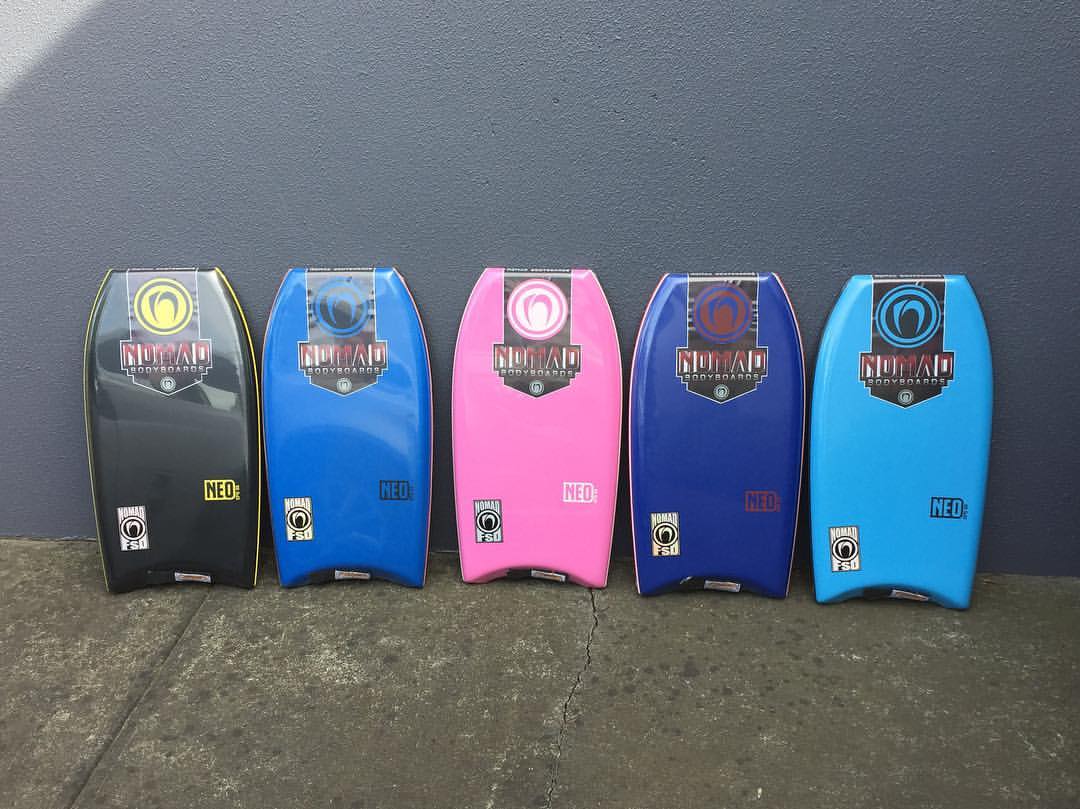 8. The Surf Factory
When it comes to their aim of servicing the Melbourne area with a massive range of wetsuits, surfboards, bodyboards, foam surfboards and accessories – The Surf Factory do a mighty fine job. With top quality brands like RYDER, Ocean & Earth, FCS and Creatures, a visit to Bayswater for one of the best surfboard shops in Melbourne will be well worth your while.
Address: 31/200 Canterbury Road, Bayswater VIC 3153
Phone: +61 3 9720 4500
Trading hours: Mon-Thu 8am-5pm, Fri 8am-3pm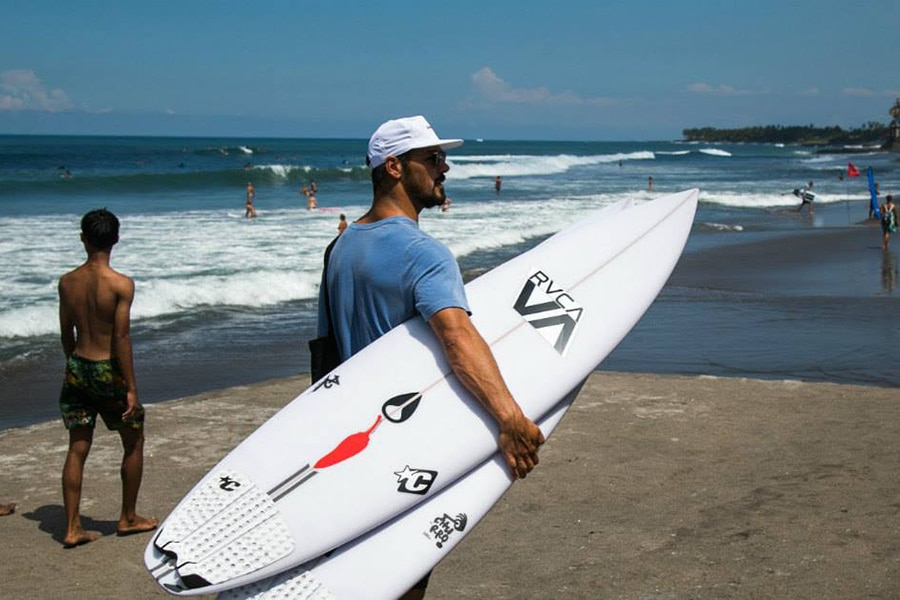 9. Surf Shops Australia
Surf Shops Australia has everything you will need to get in the water, regardless of the season. They've got heaps of boards, fins, accessories, wetsuits and surf and beach gear plus plenty of Melbourne surfboards to get you ready for a successful surf trip. From carbon wrap Lost surfboards to a DHD twin fin plus repair kits, tail pads, FC stretch longboard covers and everything in between. You can shop and order everything online or give them a call at the Torquay HQ to get some more specific advice.
Address: Torquay VIC 3228

Have you subscribed to Man of Many? You can also follow us on Facebook, Twitter, and Instagram.
You'll also like:
9 Best Skate Shops in Melbourne
14 Best Sneaker Stores in Melbourne
10 Best Electric Skateboards to Keep You Coasting