There's Pretty Much Nothing the Zippo HeatBank Can't Do
You know the old saying that cold hands mean you have a warm heart. Well sometimes, cold hands just mean that you're cold. There are plenty of ways to keep your hands warm. Of course, you could always wear a pair of gloves, but that only retains the heat you produce, and sometimes not very well. Having something that you can hold onto and that produces its own heat will go a long way toward warming up those cold fingers. Zippo has hand warmers that not only produce heat, but also feature other functions that you'll find useful.
You'll also like:
Watching How Zippo Lighters are Made is Simply Magical
14 Best Everyday Carry Lighters
The World's First Inverted Lighter is Finally Available for Purchase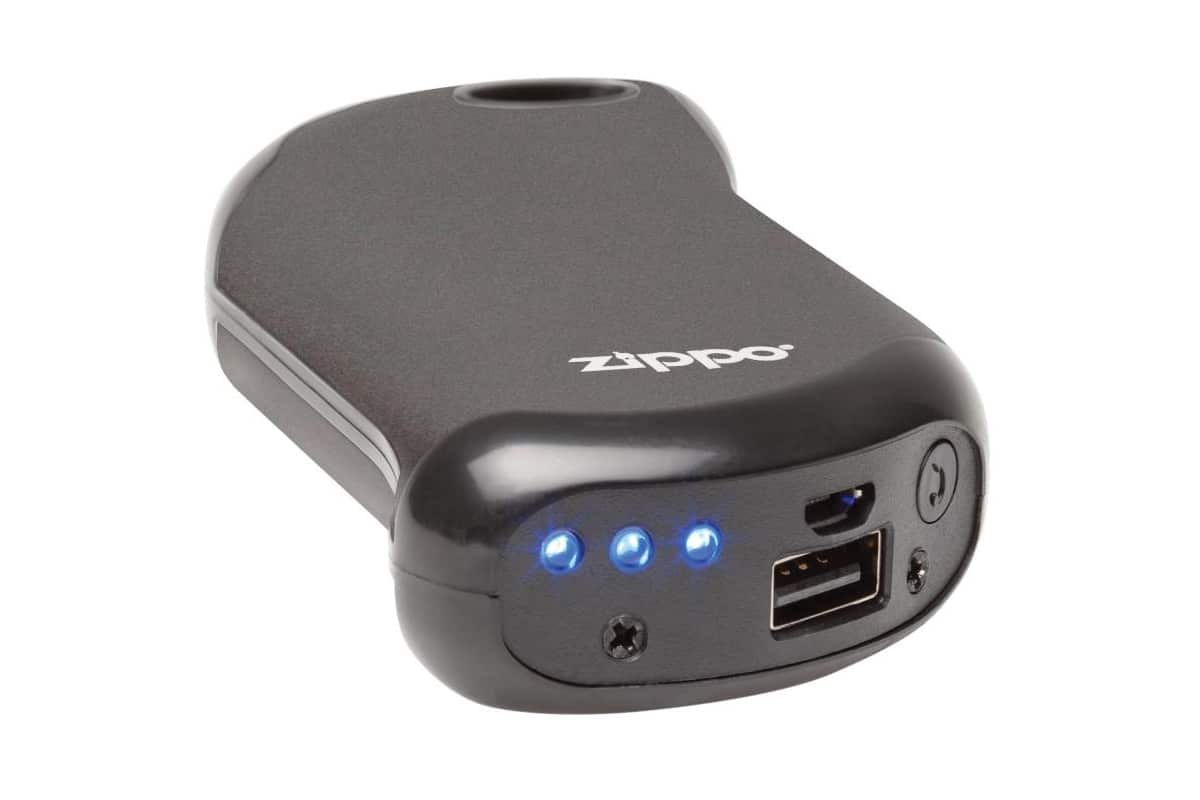 The HeatBank 9s and 9s Plus are rechargeable hand warmers that can go with you everywhere you go, from the office to the woods. On a full charge of the 5200 mah lithium-ion battery, you can enjoy up to nine hours of reliable warmth. Battery and heat indicator lights keep you informed on how the HeatBank is working. You can set the hand warmer to six different heat settings, with a top temperature of 120 degrees Fahrenheit. The device dual-sided heating as well, so regardless of how you hold it you'll feel the warmth.
In addition to providing warmth, the handheld device works as a mobile power bank, featuring USB ports where you can charge your devices, such as mobile phones, Mp3 players, tablets, cameras, and more. The 9s model has a single USB port while the 9s Plus has two ports, as well as an integrated LED flashlight. The 9s Plus hand warmer is available in three colours (champagne, silver, and black), while the 9s comes in six colours (champagne, silver, black, green, blue and orange).
If you're tired of cold hands interrupting your fun or distracting you from what you're trying to do, then Zippo has what you need. You can get the HeatBank 9s for $49.95 and the HeatBank 9s Plus for $59.95.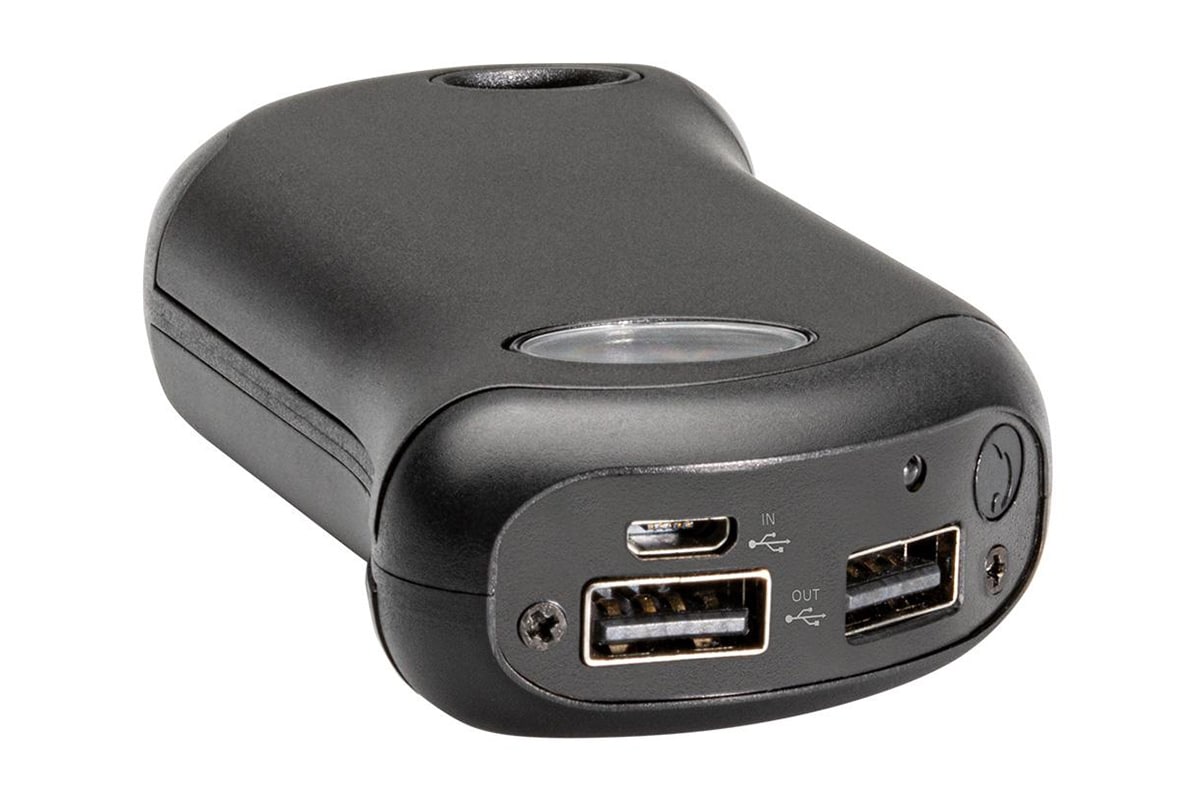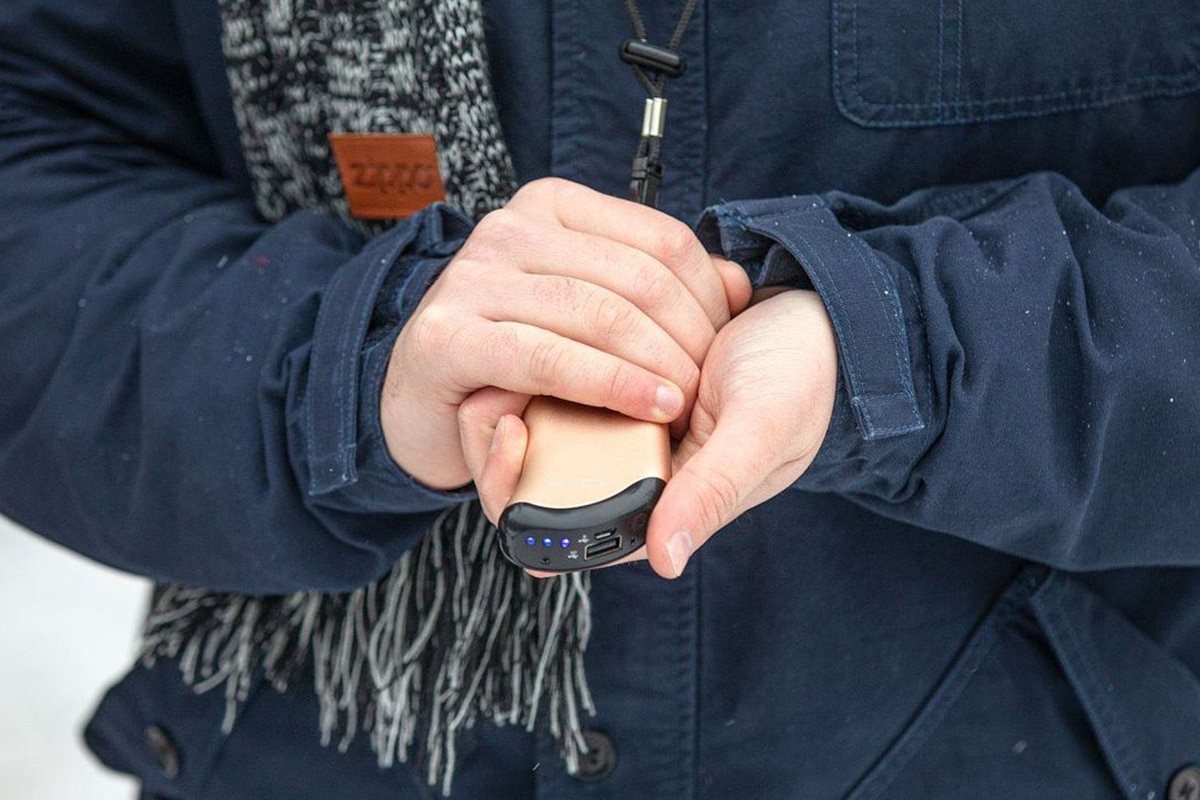 You'll also like:
Watching How Zippo Lighters are Made is Simply Magical
14 Best Everyday Carry Lighters
The World's First Inverted Lighter is Finally Available for Purchase