The Audi A6 e-tron Concept Can Project Video Games with its Headlights
With seemingly every major car brand on earth dropping a revamped addition to their electric vehicle lineup this week, Audi has gone with something completely out of the blue. The new Audi A6 e-Tron concept looks and feels straight out of a video game, which might explain why the brand opted to add digital matrix LED headlights that can project playable games in front of you. Gimmicky? Yes, but totally necessary.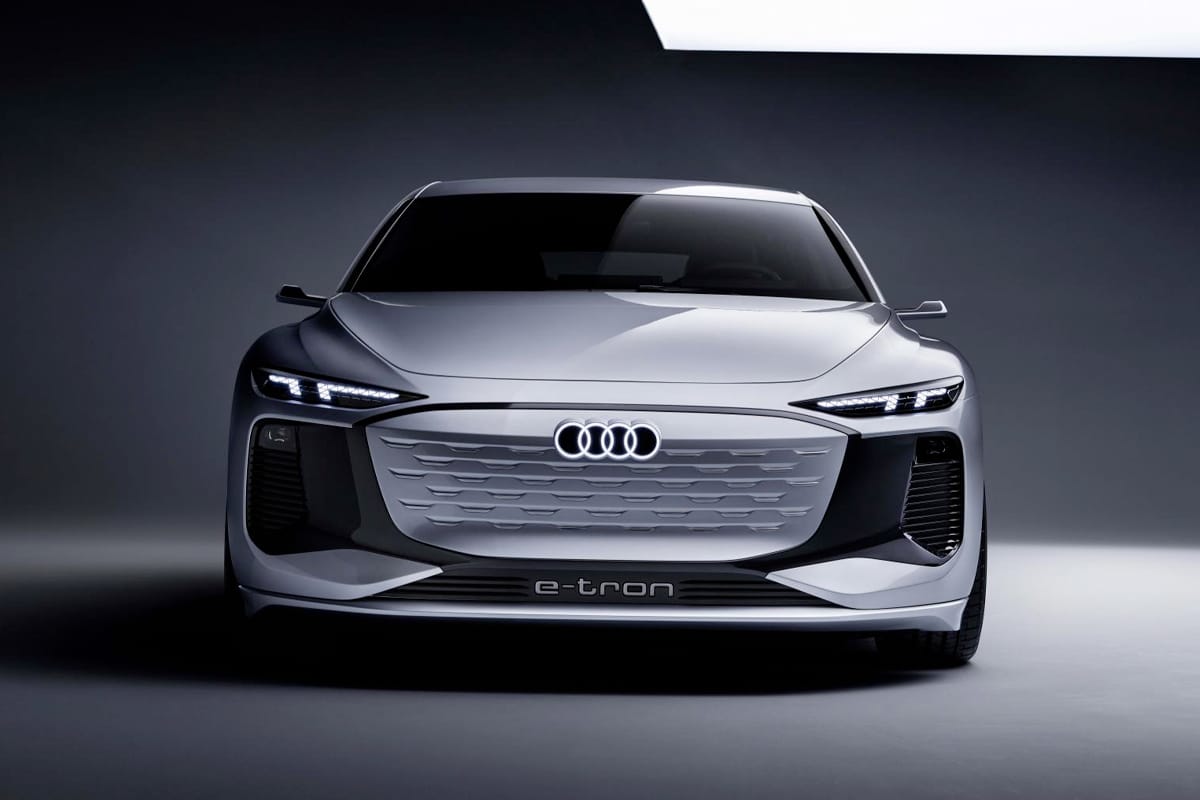 Unveiled at the Auto Shanghai 2021 motor show alongside a new Q4 e-Tron, the Audi A6 e-Tron concept takes a familiar starting point and builds on it. The second production vehicle from Audi to make use of the Premium Platform Electric (PPE) architecture co-developed with Porsche, the latest variant cops an intuitive battery pack that can be spread out across the chassis as needed. This version of the PPE will sit above the Volkswagen Group's MEB platform that underpins the Q4s as well as the Skoda Enyaq and both the VW ID.3 and ID.4., just under the new Porsche Taycan. And, like the new Porsche Taycan, the A6 e-Tron won't skimp out on power either.
Audi claims the flat-floored PPE will eventually be the building blocks for a whole family of new EVs, with the most powerful A6 e-Trons to score the biggest win. Those top-performing models will get a hefty 462bhp and 590lb-ft of torque through the 100kWh battery. Better yet, that battery has over 435 miles of range and is able to accept 270kW charging where the infrastructure allows, meaning a sneaky 10-minute charge will get you around 186 miles of range.
A concept car that is actually making its way to the production line, the Audi A6 e-Tron is set for a 2023 launch date, with very few changes expected to take effect. According to reports, the model unveiled in Shanghai is 95 per cent accurate to the final design, so if you like what you see, get excited. But then again, why wouldn't you?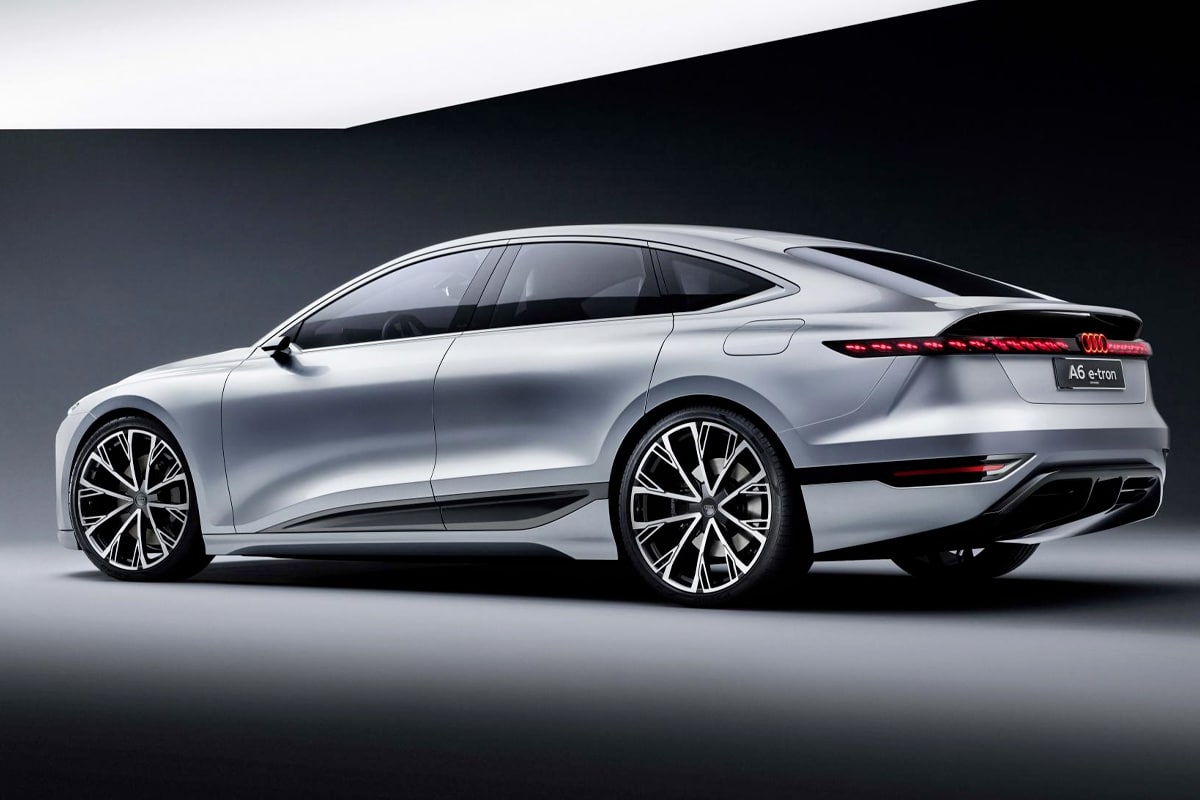 The ultra-sleek lines of the A6 e-Tron are inherently electric by design. Just take one look at the new release and it's obvious that this is a car Audi believes is the future. Pronounced arches and a sportback rear end steal the show visually, giving fans a glimpse at what could be the next performance-grade line for Audi. But let's not forget the headlights.
The A6 e-Tron cops Audi's digital matrix LED headlights, an addition that can now project images, including video games, through the use of a shutter system. This system consists of more than one million 'micromirrors' will the ability to tilt up to 5,000 times per second, allowing you to play video games through the headlight projections. But don't get too excited. The technology is limited, so you won't be able to play GTA on this one. Instead, you'll have to settle for the Audi-developed black and white spaceship racing game which allows you to use your phone as a controller. It's not incredible, but it's one small, superfluous step towards driving a PS5 console.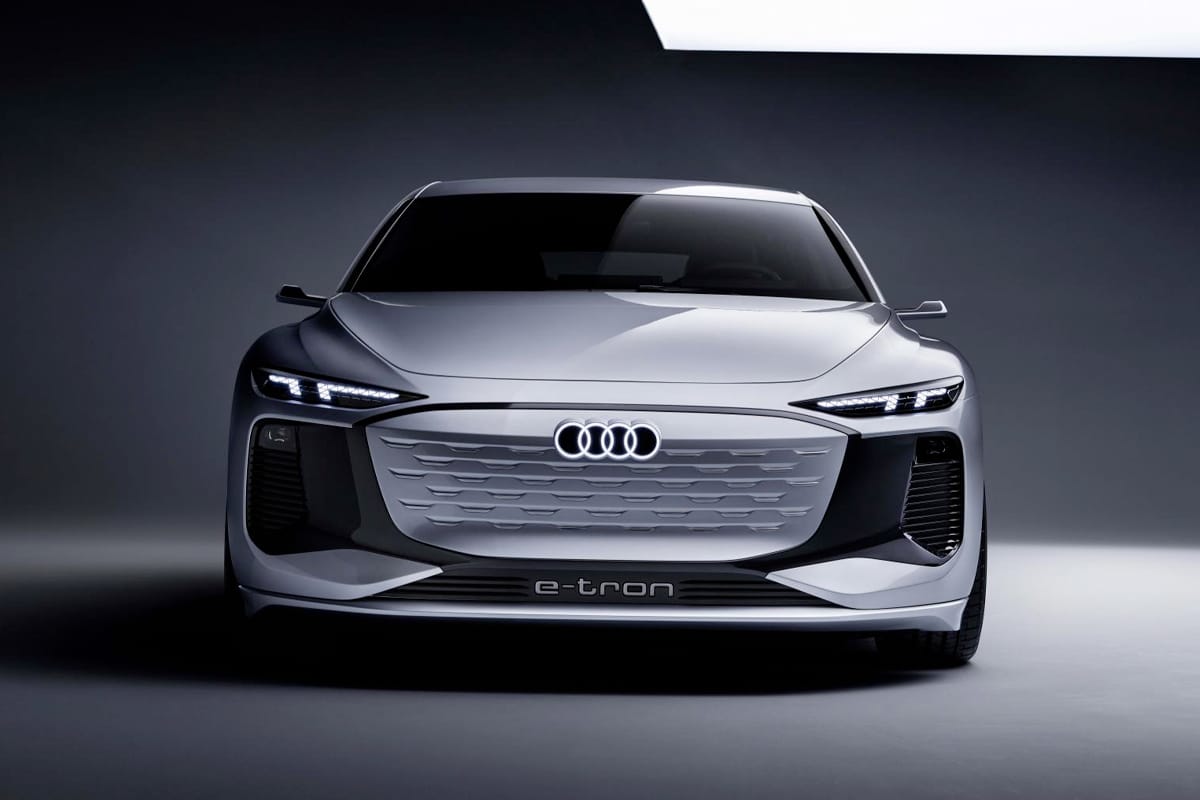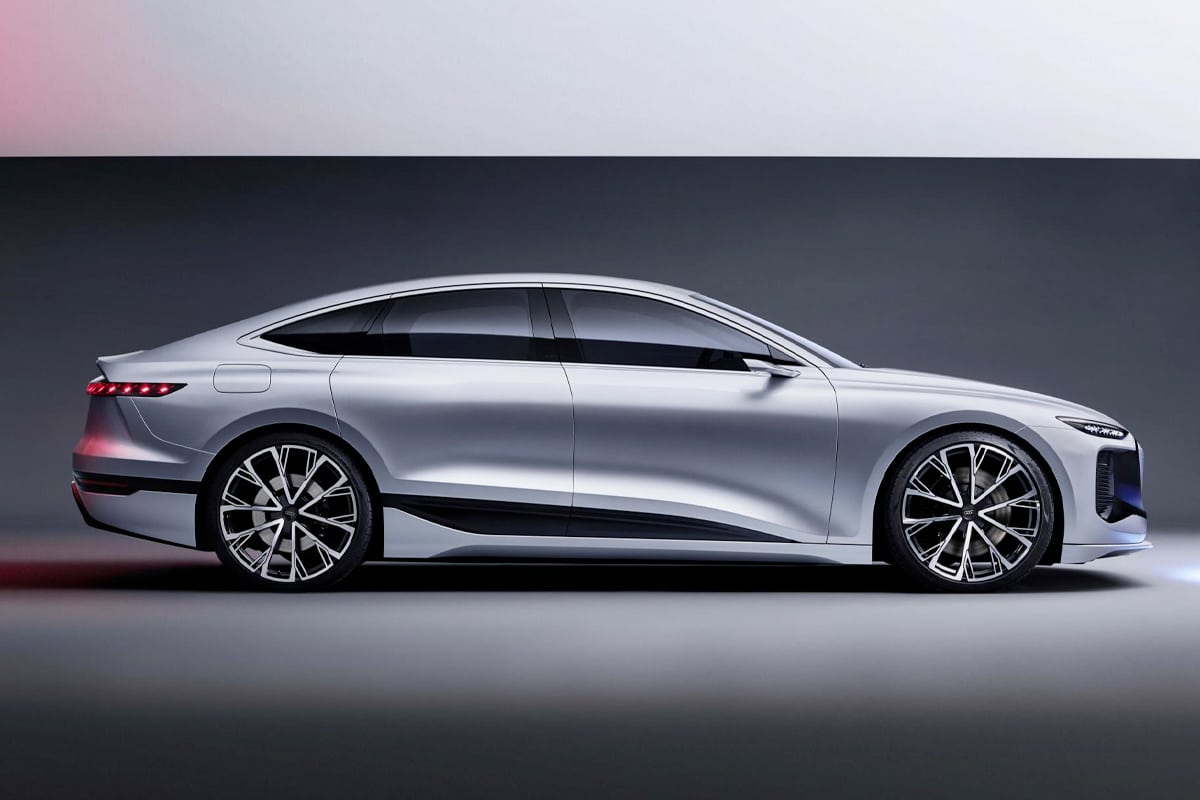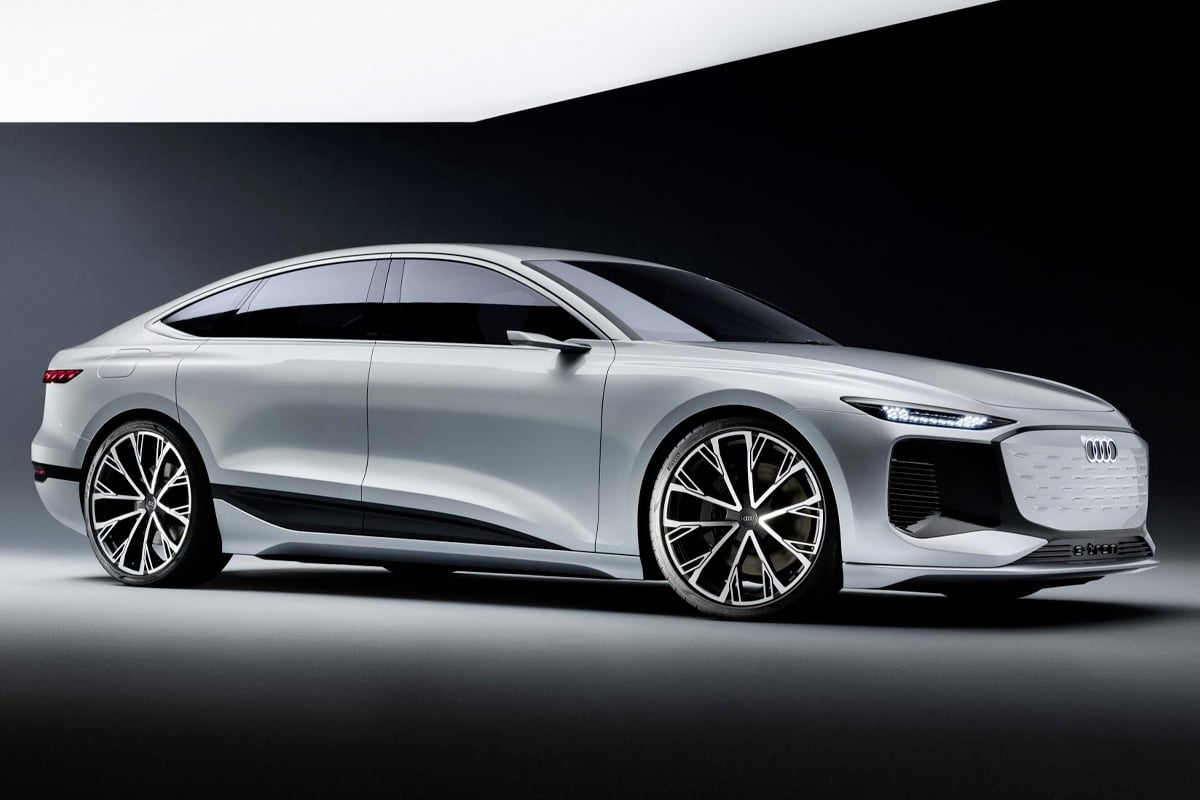 You'll also like:
Toyota bZ4X Electric SUV Concept Comes With an Onboard Solar Charging System
2022 Maserati Levante Hybrid Electrifies the Luxury SUV
2022 Mercedes-Benz EQS All-Electric Luxury Sedan Set to Tackle Tesla