Defender 130 Expedition Offers a Starting Platform
Land Rover Defenders have a well-earned reputation of going anywhere, and people have been snagging them up to serve as off-roaders. Brooklyn Coachworks has a Defender 130 Expedition that would make for an excellent starting platform for your expedition vehicle.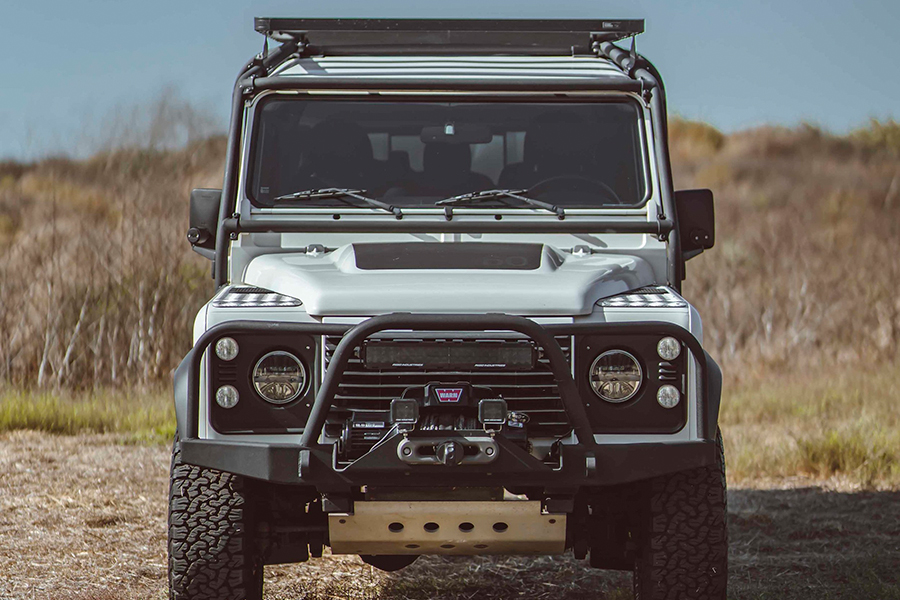 The Defender 130 comes with a new crate LS3 from Chevrolet. The LS3 offers 430 horsepower and 425 lb-ft of torque. The engine's aluminum block uses a reciprocating assembly combined with L92-type rectangular port heads to deliver a 10.7:1 compression ratio. Brooklyn Coachworks connected the LS3 to a 6L80E six speed automatic transmission. Black Genuine Land Rover Boost wheels that have been shod with BFGoodrich 285/75/16 All-Terrain tires provide all the traction you could need. Black Terrafirma rock sliders combine with an aluminum skid plate to protect your rig from damage. The Expedition also boasts a Double Cardon front drive shaft and a Land Rover Rear drive shaft along with Land Rover springs and axles. Heavy duty Bilstein shocks and a rear sway bar smooth out the ride. Not much is going to stand in the way of this beast.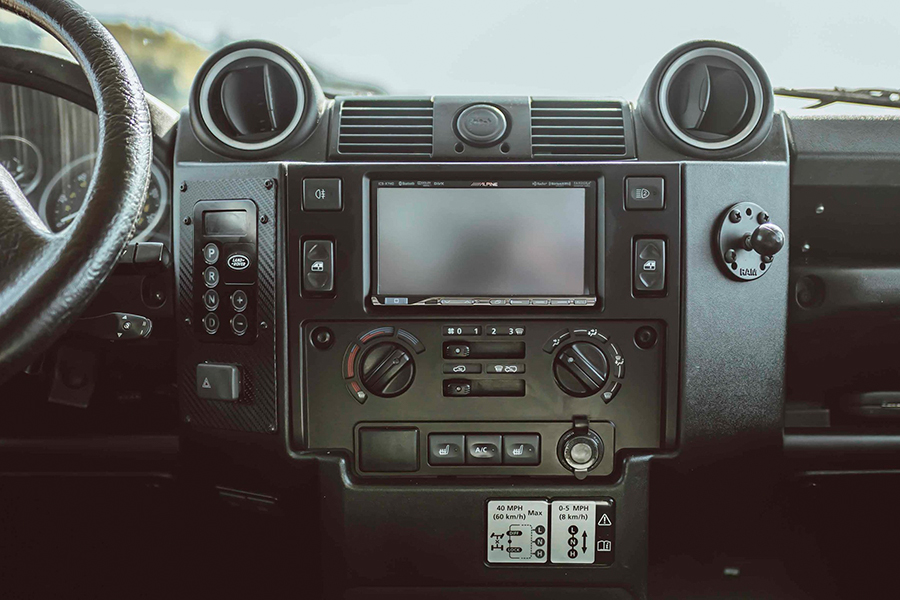 When you do get into rougher terrain, you can count on the Safety Devices 130 roll cage. On top of that, there is a Front Runner roof rack ready to receive any rooftop tent. The Expedition also comes equipped with an onboard water tank with a marine pump and shower. Those cold weather trips will be more comfortable with the heated seats, while summer days will be kept cool with air conditioning. And when you need some tunes to provide a soundtrack to your adventure, you can use the JL speakers to pump up the volume. A newer style Puma dash with adapters for the factory gauges keeps you informed on performance. The Expedition is also outfitted with Alpine—touch screen radio, backup camera, and amplifier. A Tuffy center console gives you access to the infotainment system. LED lighting illuminates the interior and the exterior.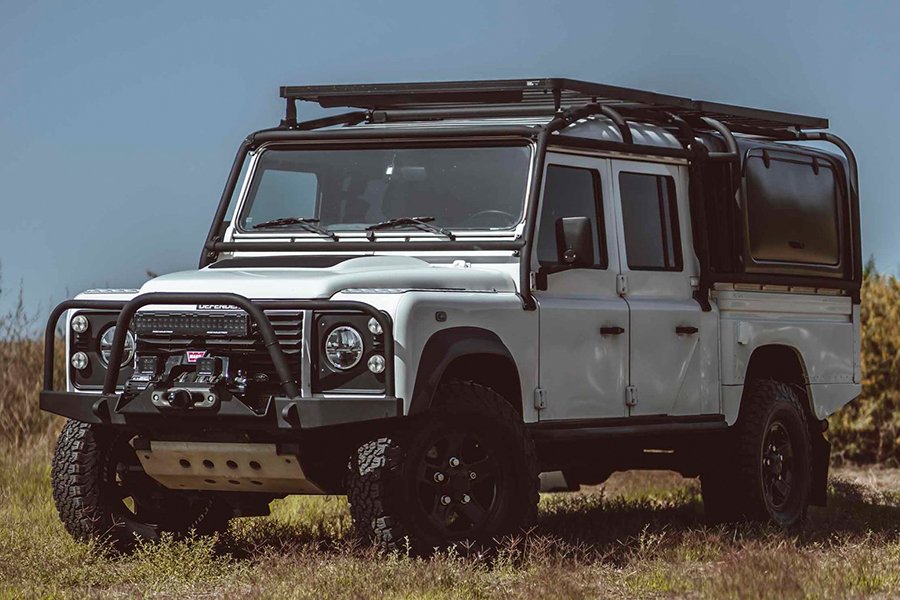 Brooklyn Coachworks topped it all off with a custom camper shell with side doors. An Outback Drawer System provides top slides and cabinets for all your gear. If you're looking for a solid foundation to build your overlander, and you have $150,000, you can get a head start with Brooklyn Coachworks Defender 130 Expedition.