V8-Legged Freak: Ferrari F8 Spider Makes its Aussie Debut
This weekend may not have delivered the high-octane action Aussie F1 fans were hoping for, but we've gotta say, the latest announcement from Ferrari is a pretty sweet consolation prize. At a star-studded evening in Melbourne's URBNSURF surf park arena, the iconic auto company unveiled the new-look Ferrari F8 Spider for the first time on Australia shores. Dieter Knechtel, president of Ferrari Far East and Middle East Hub kickstarted the evening before, in typical Ferrari fashion, things got loud.
You'll also like:
The Ferrari F8 Spider Replaces the Venerable 488
Here's the Ferrari Spyder Collection You're Looking For
The Ferrari F8 Tributo Makes its Australian Debut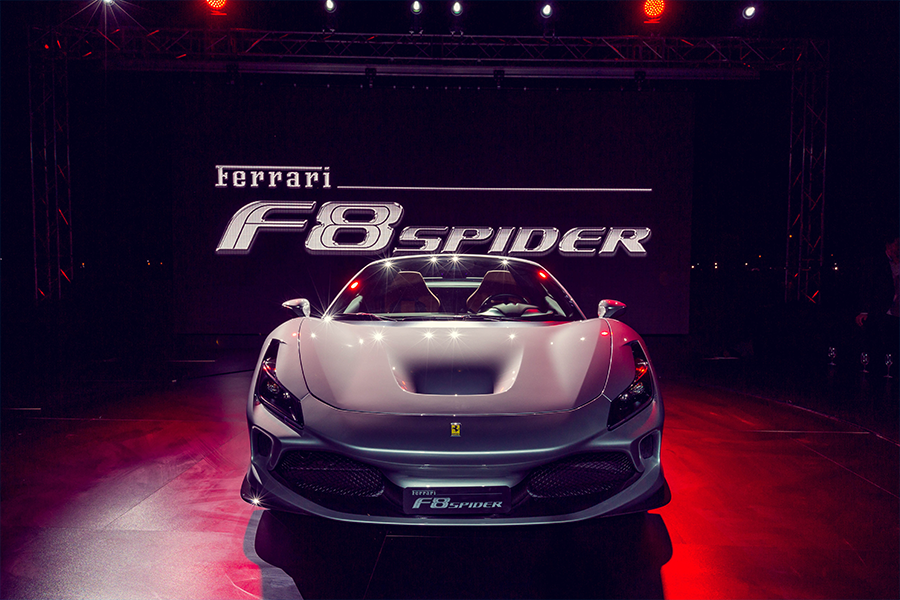 Sneaky Sound System took to the stage while seven of Australia's top surfers launched into action, taking on a giant wave generator known as ROARY in a one-of-a-kind live, indoor surfing demonstration. Moments later, the mammoth LED video screen split apart to reveal the F8 Spider driven by Scuderia Ferrari team Charles LeClerc and Mattia Binottol. The pair drove the Ferrari F8 down a 30m catwalk before finishing up on a revolving stage to for an exclusive Q&A with fans, but alas, the two stars were overshadowed by their mechanical counterpart. And deservedly so.
Designed in parallel with the F8 Tributo berlinetta, the new generation drop-top shares many of the Tributo's characteristics, albeit with one retractable addition.  Like its hard-top brother, the F8 Spider features a 3.9-litre twin-turbo V8 that puts out a neck-snapping 710 horsepower and 568 lb-ft of torque. Paired with a seven-speed dual-clutch transmission and rear-wheel-drive, the F8 Spider is quick off the mark. Zero to 100 kmph in 2.9 seconds quick. That's good enough to keep up with the Tributo, but the comparisons don't stop there. Both cars also max out at a top speed of 211 mph, fueling a healthy sibling rivalry.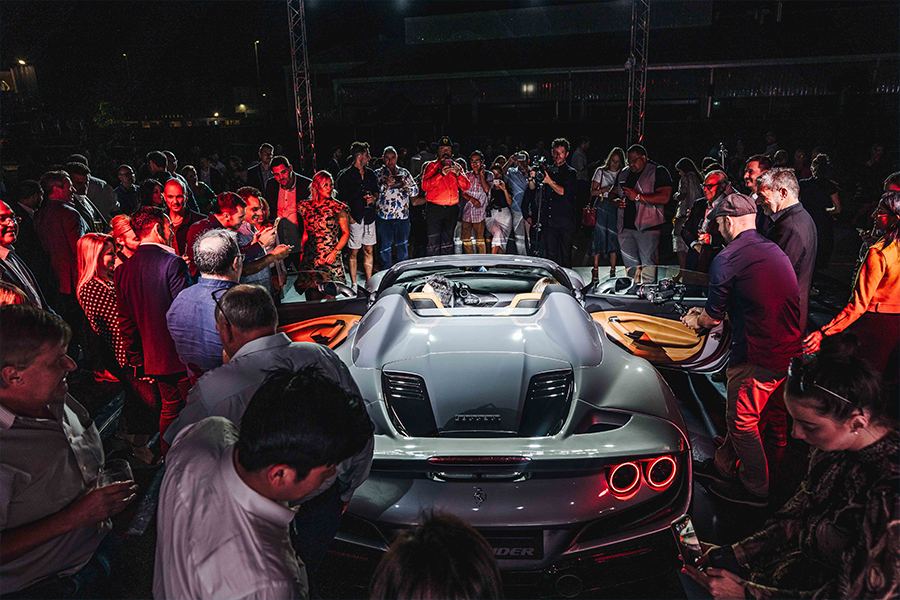 Speaking at the Ferrari F8 Spider launch, Knechtel revealed the latest addition was a celebration of the iconic brand's motor history. "We are extremely proud to bring the much anticipated Ferrari F8 Spider to Melbourne shores. This vehicle pays homage to our history. The Ferrari F8 Spider brings the exhilarating performance of the best 8-cylinder in the world to all drivers, with unprecedented handling and superior ride comfort," he said.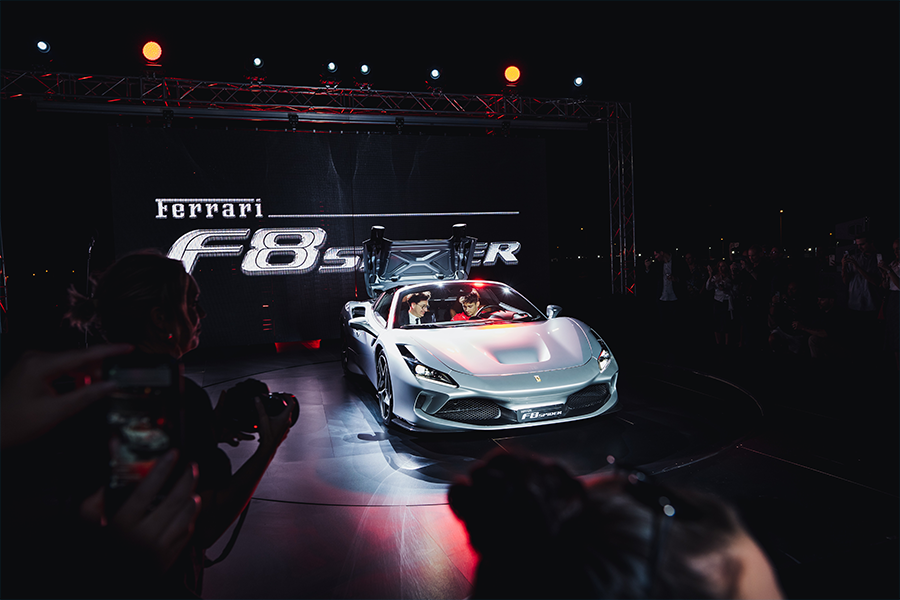 The new Ferrari F8 Spider is on sale in Australia now, so if you're feeling a little underwhelmed by the F1 cancellation this weekend, this little number might just be the pick me up you've been chasing. Just be sure you've got a spare $500,000 (excluding on-roads) on-hand before you hit the showroom.