LEGO Technic Ferrari 488 GTE Has Actual Moving Pistons
Here's a bit of trivia that you may not have known. Brick-building company LEGO has been partnering with supercar maker Ferrari for 15 years now. In that time, the duo has partnered up on more than 50 building sets, and 2021 will see the addition of another set, the LEGO Technic 42125 Ferrari 488 GTE "AF Corse #51."
You'll also like:
HyperX QuadCast S Review: Built for Livestreamers
1,479HP Bugatti Chiron Les Legendes du Ciel Takes to the Skies
Deus Finally Finishes Its BMW 2002 Custom
This isn't the first time that LEGO has offered a model of the iconic 488 GTE. In fact, this is the third set. The first appeared in 2018 in the form of the Ferrari 488 GT3 Scuderia Corsa, which came with a minifigure of Danish driver Christana Nielsen.
The second set featured the Ferrari Ultimate Garage. Calling on the 488 yet again only makes sense, given the car's winning history. "Delivering prestigious wins for the Prancing Horse in the world's toughest endurance races," reads LEGO's site, "the Ferrari 488 GTE is a car unlike any other."
The same can be said for the brick model. For the new Technic model, LEGO brought in 1,677 pieces to complete a model that measures over 5 inches in height, 8.5 inches in width, and an impressive 19 inches in length. The LEGO version features front and back suspension and a steering wheel that actually steers the car. The V8 engine has moving pistons, and the doors actually open. The build is decorated in original stickers and the whole car features authentic colours.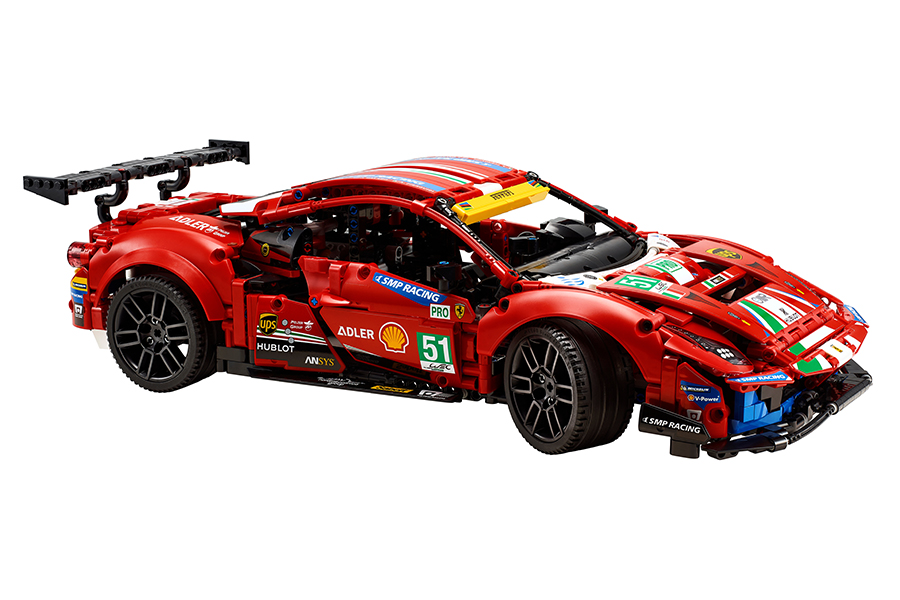 "Having the chance to recreate a Ferrari in LEGO Technic form is an absolute childhood dream come true," states LEGO Technic Designer Lars Krogh Jensen. "Ferrari is renowned for their truly incredible vehicles so I knew I had to push the boundaries of the LEGO Technic system to do justice to the dominating racetrack idol.
This model captures the sophisticated silhouettes of the iconic car while paying homage to its engineering powers to capture the true essence of the 488 GTE. The build is a great challenge for any fan who appreciates excellent design and is interested in learning more about the engineering and technology that goes into crafting such an impressive car." The LEGO Technic Ferrari 488 GTE "AF Corse #51" will be available January 1, 2021, for $169.99.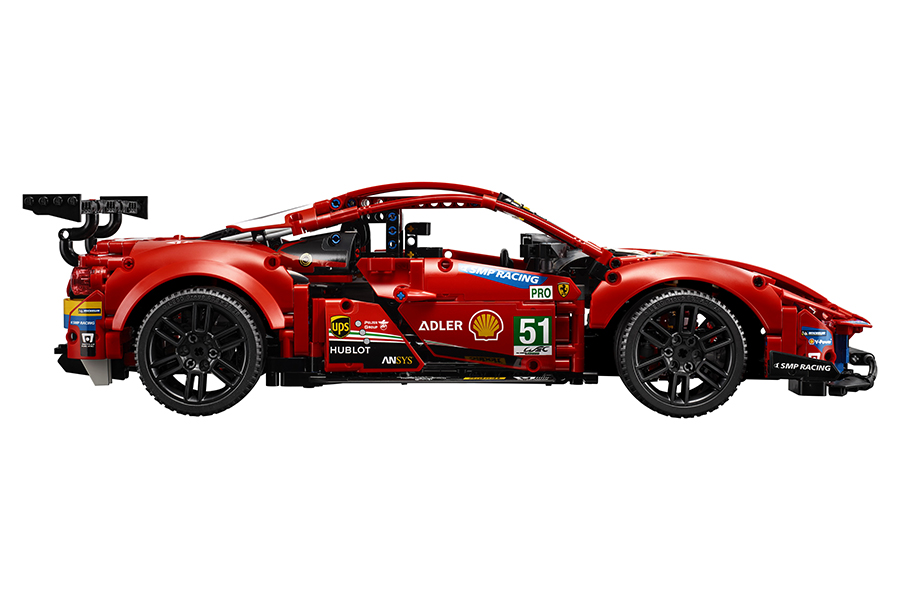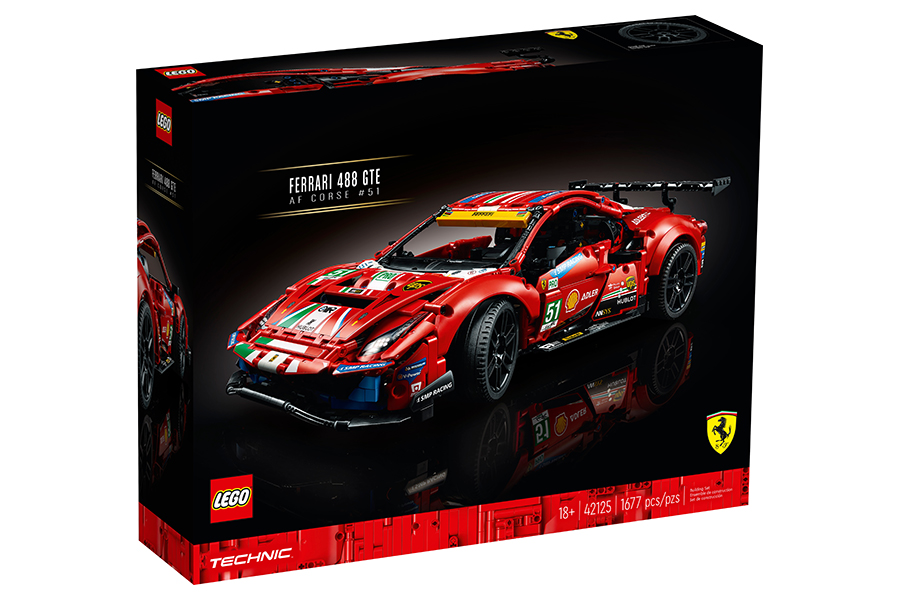 You'll also like:
Bentley Fast Tracks $4.7 Billion Electric Future with 5 EVs Imminent
1,479HP Bugatti Chiron Les Legendes du Ciel Takes to the Skies
Deus Finally Finishes Its BMW 2002 Custom