18 Greatest Gullwing Cars
Why gull wings? For the first gull wing production vehicle, the Mercedes-Benz 300SL, the vehicle's design would have placed traditional doors in a very low and uncomfortable position for users. The gullwing doors solved a practical problem. However, the doors create greater problems – safety, ease of operation – than those they solve.
They are rare because it costs mad stacks to have engineering solve these issues. Mostly, the gull-winged door adds that extra bit of super spy panache to already exotic sports cars. That's good because you're going to need 007-like skills to get out of one of these gull wing autos if it flips on you. Let's run down a list of some of the top gull-winged cars ever created.
---
You'll also like: 
15 Best Sports Cars
7 Luxury Cars That Are More Affordable Than You Think
Top 10 Hypercars in the World
---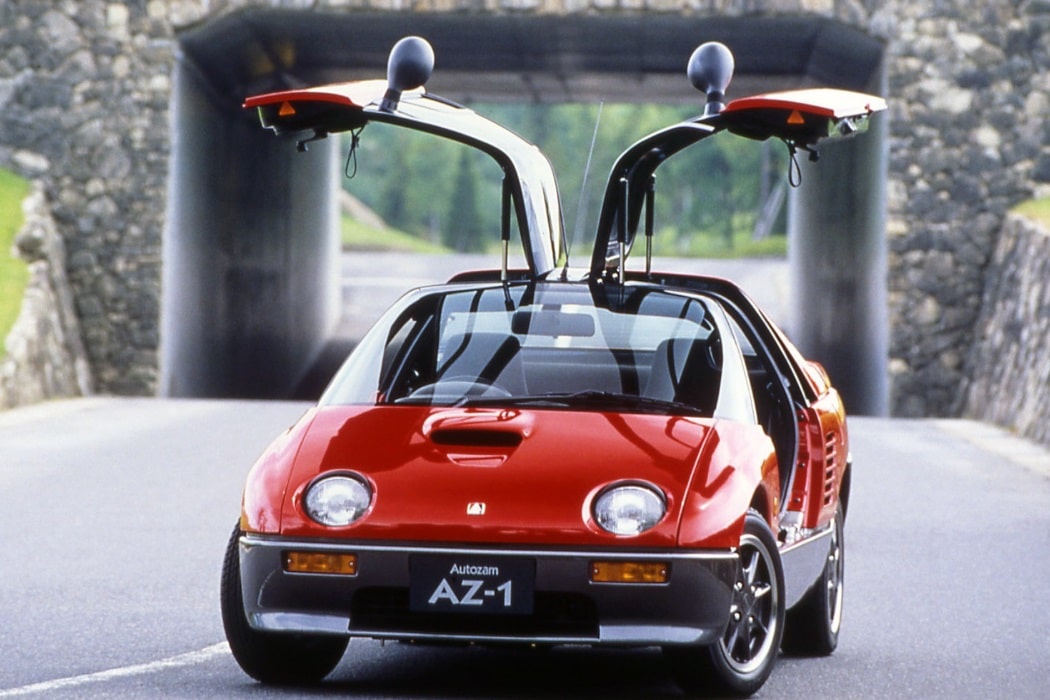 Suzuki Cara
This car is one version of an oft rebranded design, a sub-compact vehicle sold in Japan under both the Suzuki and Mazda brands. In Japan, the sub-compacts are called kei jidousha cars, cute name for cute things which the Japanese have a reputation for loving. When this 1.3L turbo powered couple has it's doors open, it looks like a mouse. That was perhaps too cute for even the Japanese, who avoided the car like it was a plague-carrying rodent.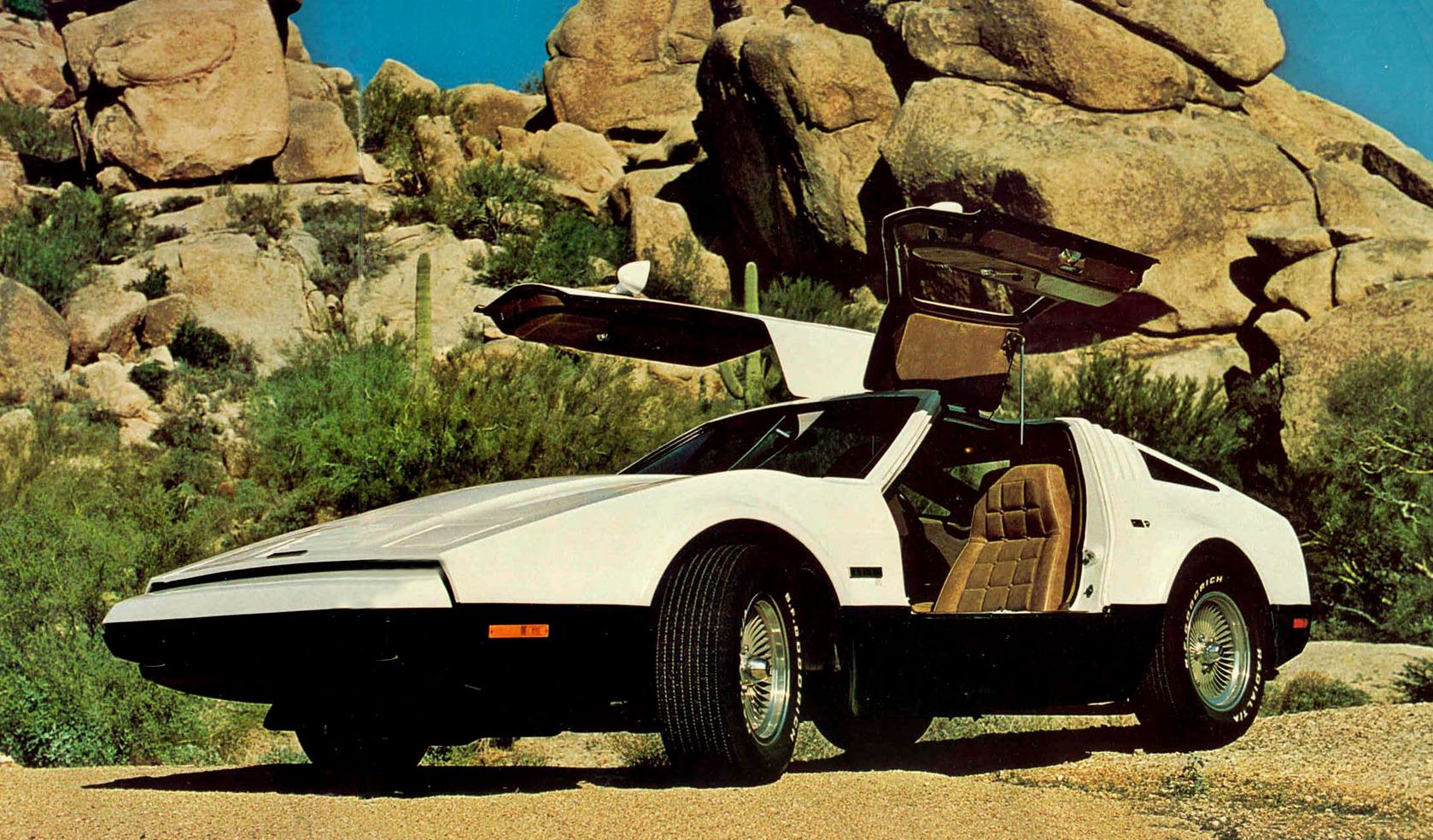 Bricklin SV-1
Canadians aren't known for their car manufacturing. The SV-1 offers a prime example of why. The sleek – for 1974 – sports car sported a four-speed V8 with a tendency to overheat. The body, made of bonded plastic and acrylic, tended to crack during manufacturing. The design made for a cool toy for kids in the 1970s, though.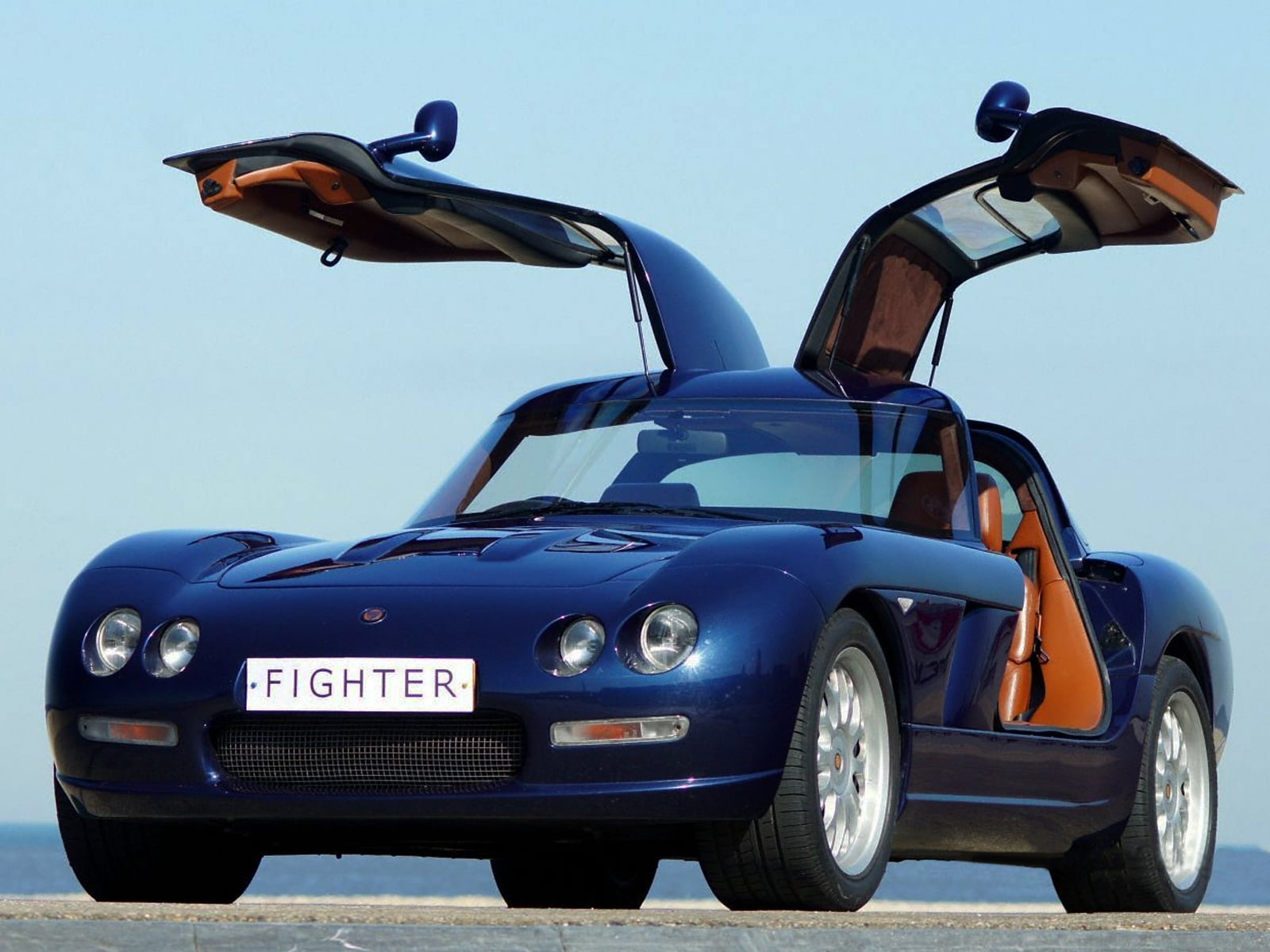 Bristol Fighter
If Bond ever got tired of Aston Martins or Jaguars, he might have chosen the Bristol Fighter. It was a V10 luxury supercar that Bristol cars started selling in 2004 and stopped in 2011. It has a sleek, classic sports car profile, though from a certain angle it resembles the WWII fighter plane, the Spitfire. You could easily see Sean Connery or Daniel Craig behind the wheel of this car, maybe not Roger Moore, though. It is unclear how many of these 0-60 in four seconds cars Bristol made, but it's agreed that it's less than 20.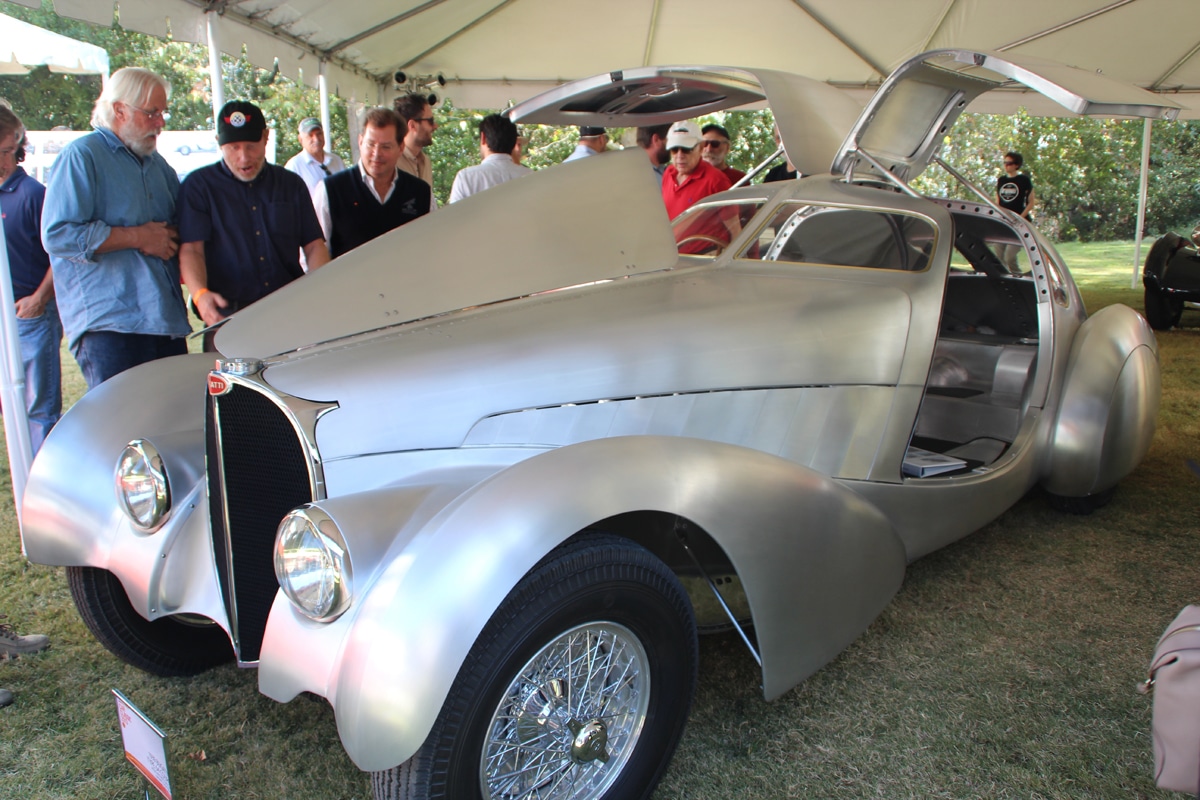 Bugatti Type 64
Jean Bugatti died in 1939, crashing a vehicle he designed. The Type 64 Papillion-winged car was his last design. It never went into production, yet Bugatti fanatics are obsessed with it. They can chill now because a French auto enthusiast uncovered two chassis believed to be of Type 64 and plans are underway to produce two more cars, bringing the grand total of existing cars to three.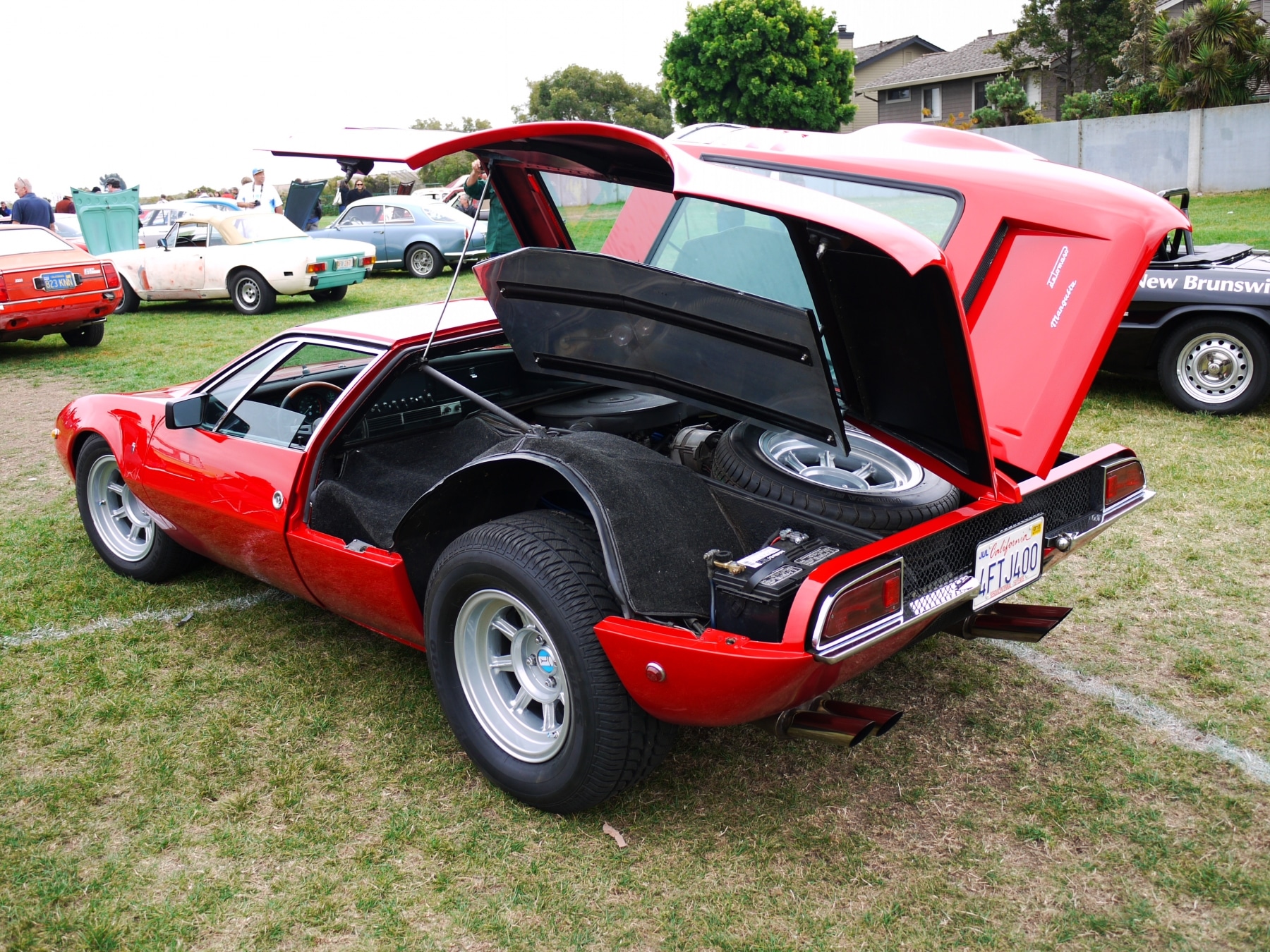 De Tomaso Mangusta
Mangusta means mongoose in Italian. Some believe the designer Alejandro de Tomaso named his car after an animal that could kill a cobra, as in the Shelby Cobra, the car that de Tomaso hoped the Mangusta would replace. Carroll Shelby was looking for a car to replace his then ageing design. I'm guessing Shelby looked at the gullwing trunk/engine compartment and thought, Nahhh. The 5.0 litre engine gave the Mangusta 221 HP, though we imagined the Hot Wheels version of the car could fly.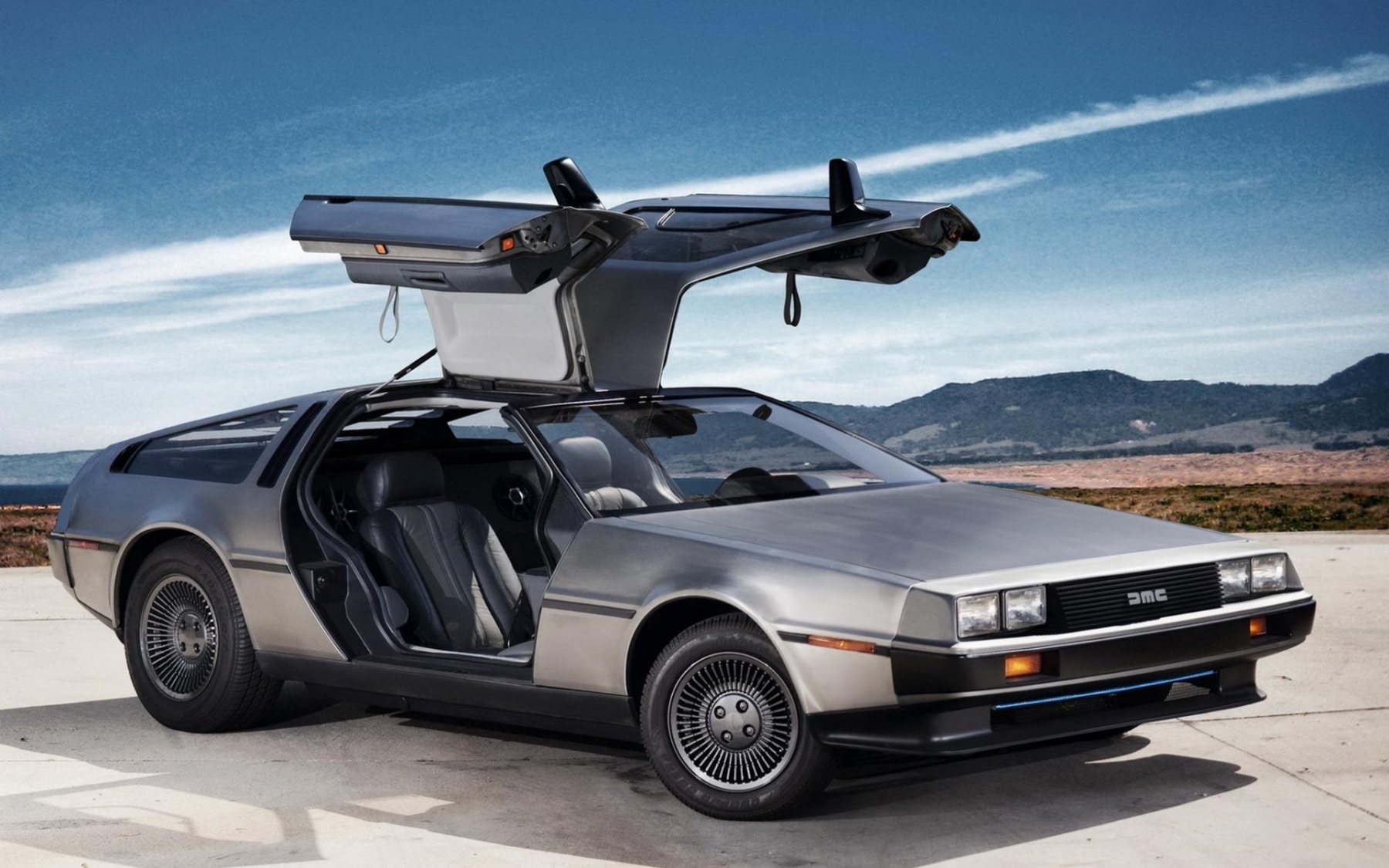 DeLorean DMC-12
This is arguably the most famous gull-wing designed vehicle, thanks to Robert Zemeckis using the car in the Back to the Future franchise. Zemeckis' tongue-in-cheek reference to the car extended the pop-culture shelf life of the disgraced vanity project of John DeLorean, one of the 1980's celebrity manufacturing entrepreneurs. When the first DMC-12 rolled off the production line, the stainless-steel body and gull-wing doors sparked the interest of a generation. Thankfully, we remember the car more for the movie than for the attempted drug laundering charges that ended the DeLorean Motor Company's fortunes. DeLorean escaped conviction, but his business went bankrupt anyway.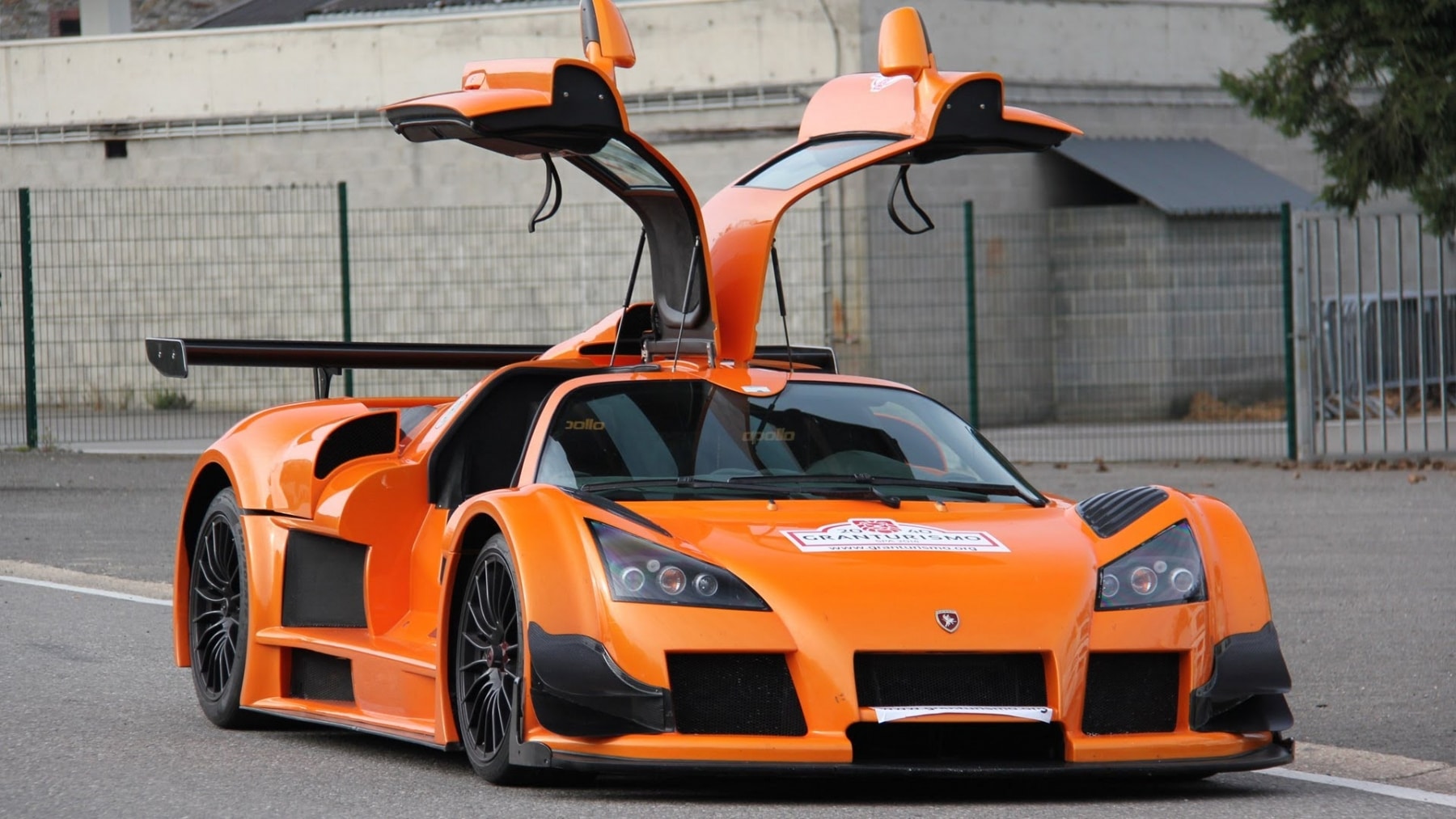 Gumpert Apollo
With its massive wheel wells and next-to-nothing ground clearance, the Gumpert Apollo looks like an Indy circuit racecar. The engine and drive train specs, a rear-wheel drive and 3.3-liter twin-turbo V8 support the idea. However, the Gumpert is a street legal supercar. When it was hot in the early aughts, it was one of the fastest – and most expensive – sports cars of the day.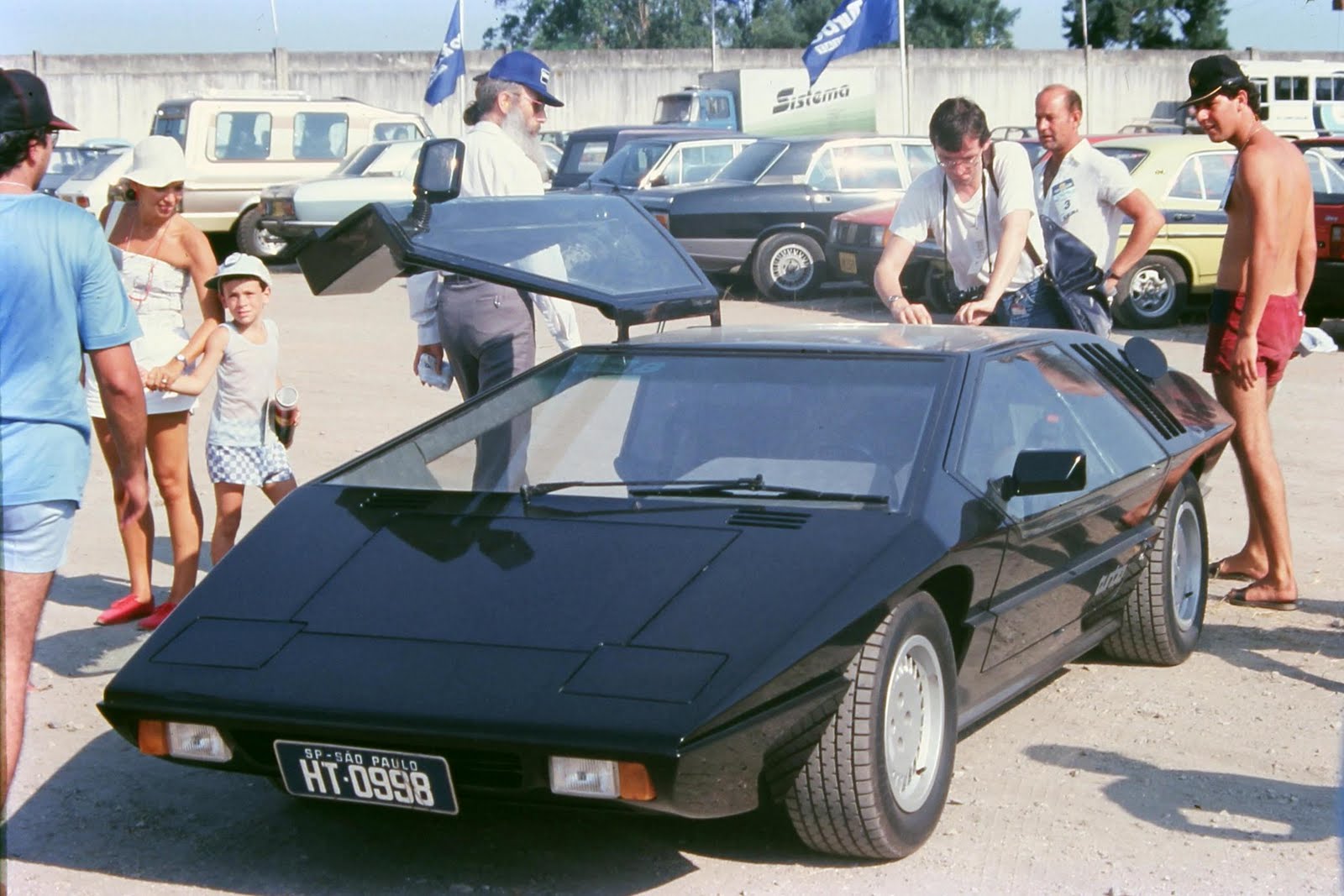 Hofstetter Turbo
We've seen several gull-wing models in this list that have the angular, big windshield, sloped hood look popular among designers in the 1970s. The DeLorean's look has a lasting appeal. Some of these cars, like the Hofstetter Turbo, look like a spaceship from a terrible science fiction film from the 1960s.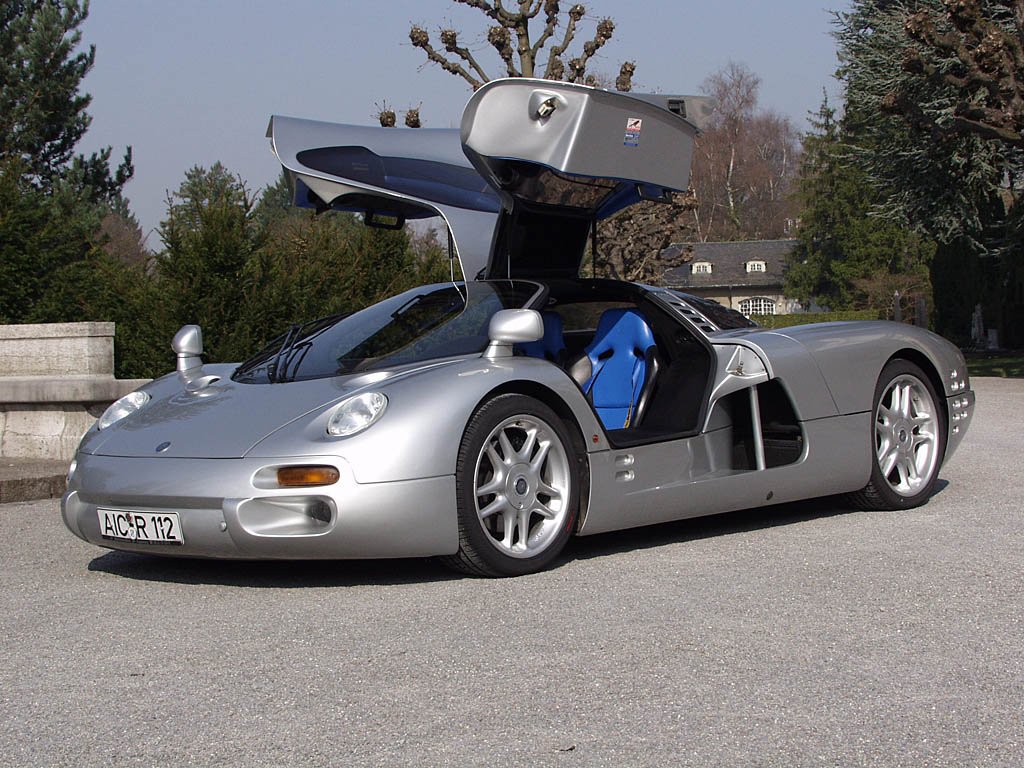 Isdera Commendatore 112i
One-time Porsche designer Eberhard Shulz designed this concept supercar with his two sons. The car more resembles older Porsche cars rather than the Mercedes cars Shulz made his reputation designing. The perfectionist put 8 million USD into the Commendatore and bankrupted his company. There are no Commendatores on the road now, not because of the bankruptcy, but because each car is made to order, from scratch. Swiss investors rescued the company financially, so you can still call up Shulz and order a new version of the car, the Silver Arrow.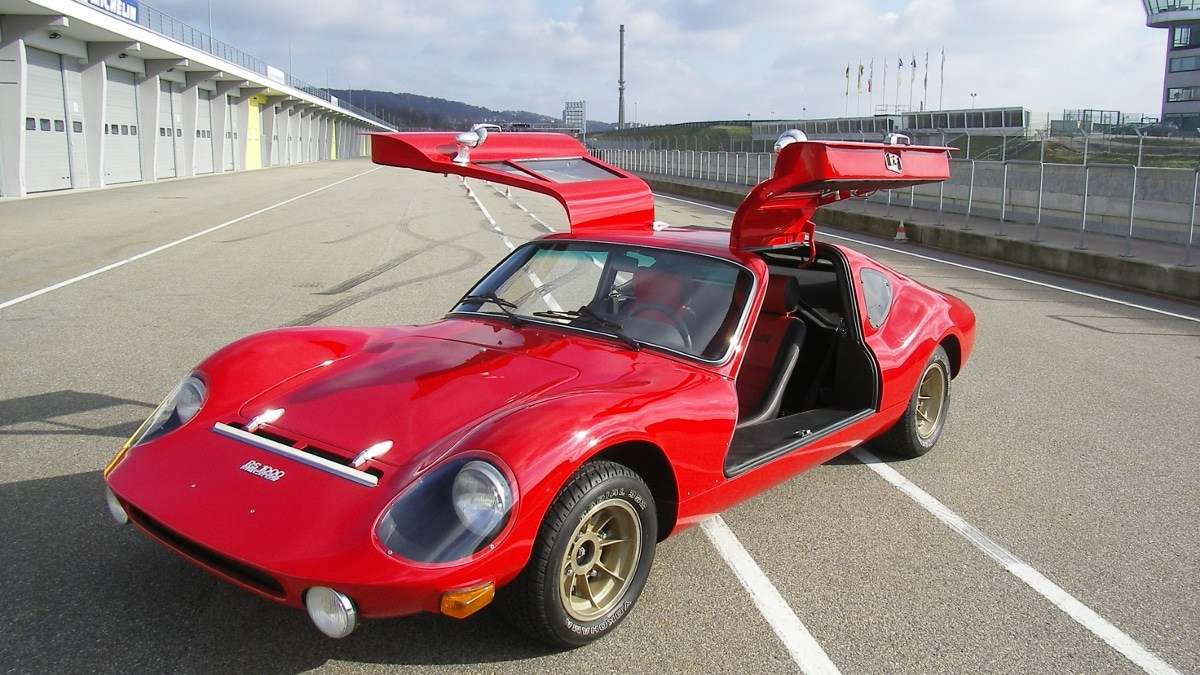 Melkus RS 1000
This is one of the few traditional curved body gulf-wing cars on the list. The German manufacturer Melkus, now bankrupt, produced the vehicle from 1959 to the mid-80s. In 2006, they released a limited edition set of 15 cars. The company is now focused on its auto engineering division.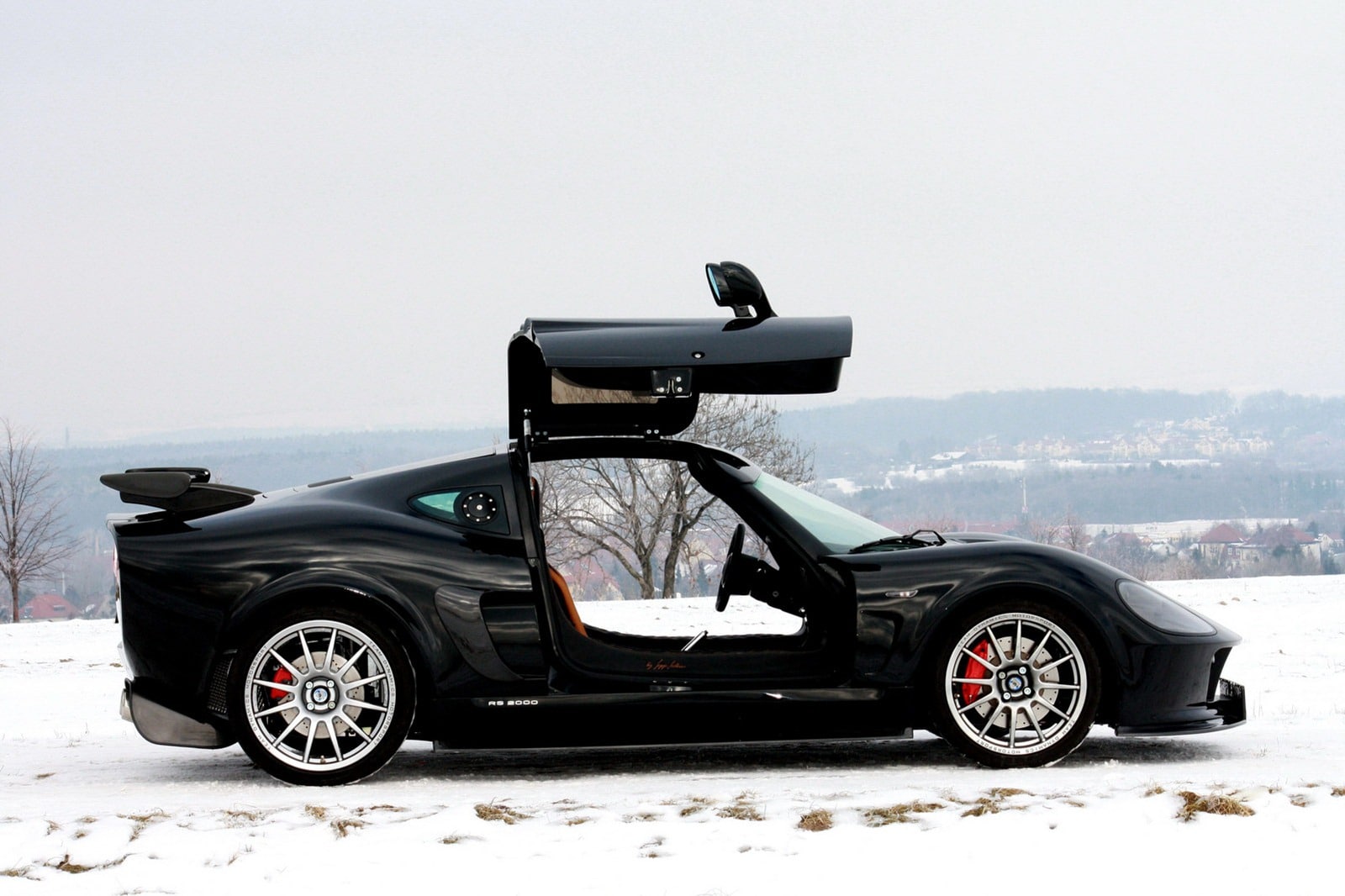 Melkus RS 2000
This is the vehicle manufactured by Melkus up until they stopped making cars, a more aggressively styled, vehicle ended its run with a hot looking limited edition GTS with a turbocharged four-cylinder engine.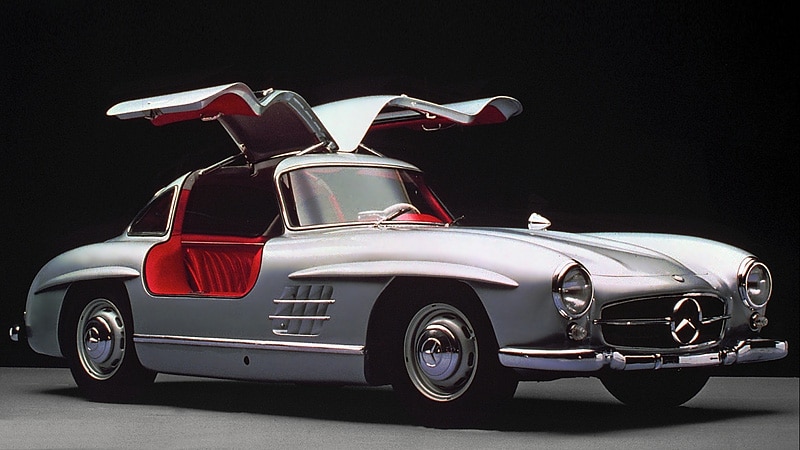 Mercedes 300 SL
You might consider this car the grossvater of all gull-winged cars, especially sports cars. It's also the car that helped Mercedes get a foothold in the American sports car market, a uniquely designed performance sports car like none of us Yanks had ever seen before, at least in 1955.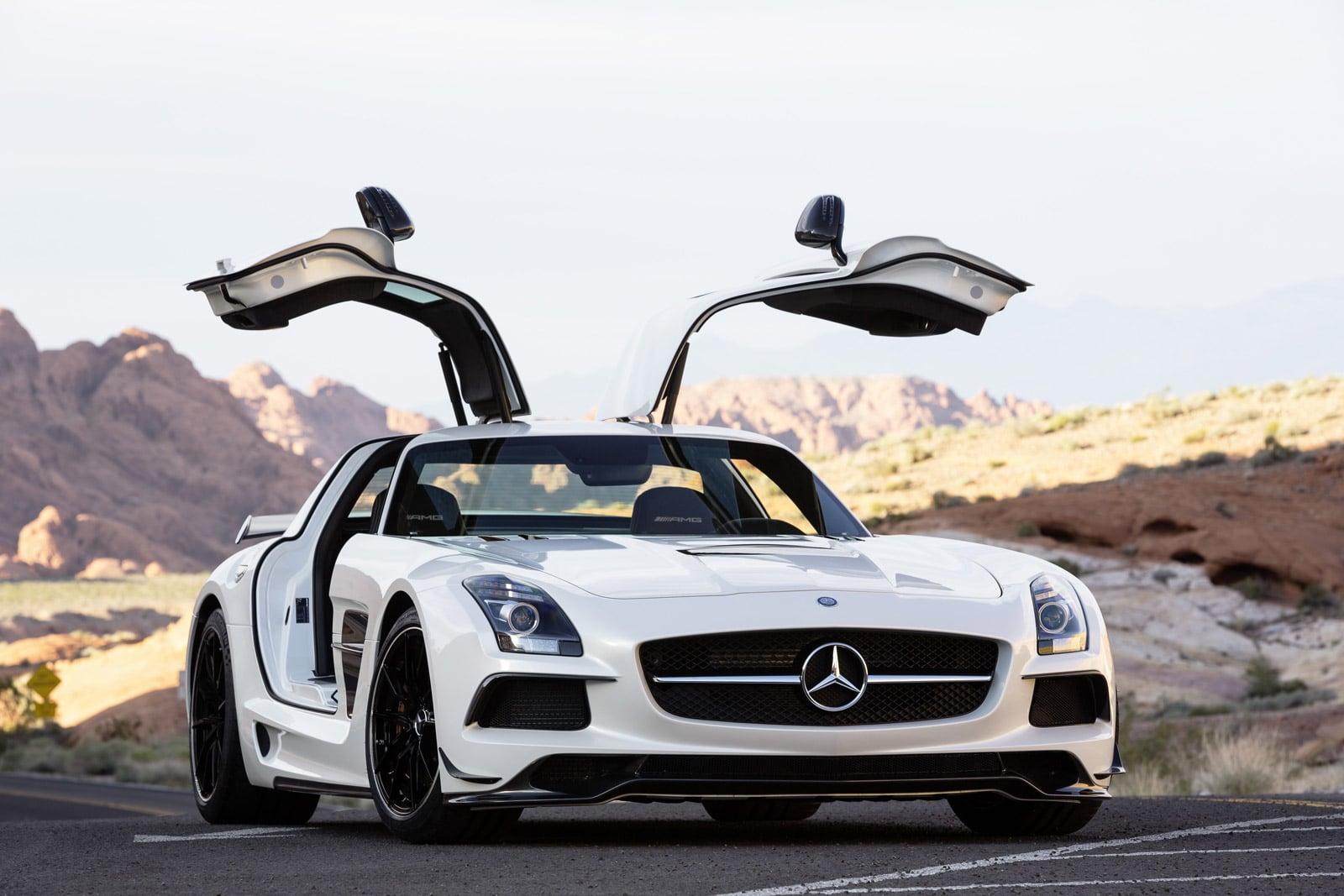 Mercedes SLS AMG
Touted as a true successor to the 300SL, the SLS is a luxury supercar with a seven-speed transmission and a powerful V8. The electronic version was the world's fastest production car with an electronic engine. The 2014 model year was the last, and Mercedes has no secret supercar plans to replace it.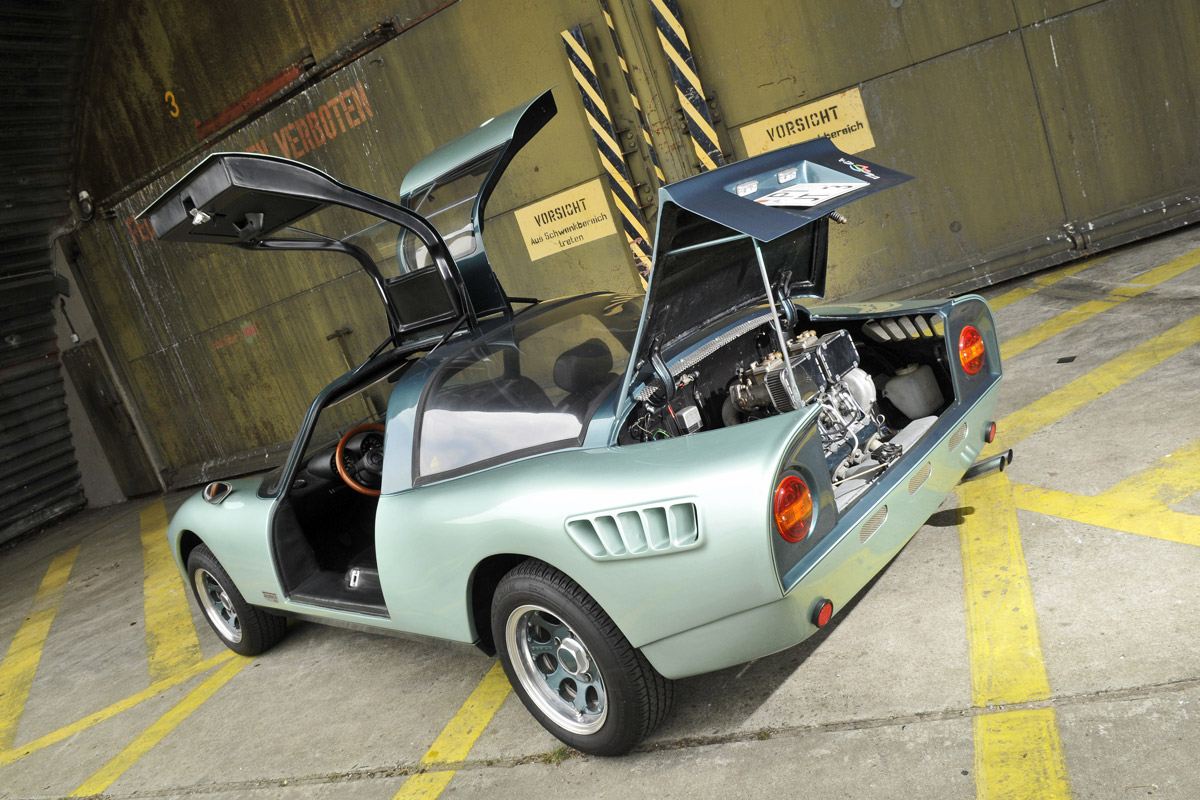 NSU Thurner RS
This Bavarian bombshell was primarily a motorsport car, though photos do exist of the very Ferarri Spyder like a vehicle on cobblestone streets.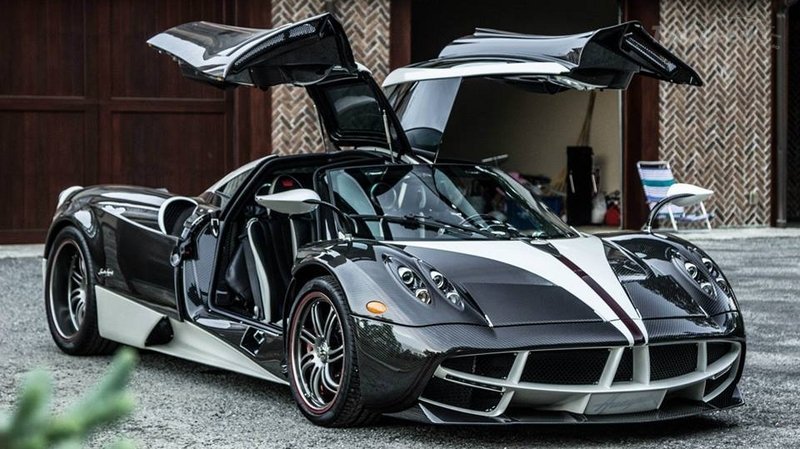 Pagani Huayra
You could argue gullwing cars are exotic by default. The sweeping lines of the mid-engine Huayra are beyond exotic, more like something Kylo Ren might fly on his off days. You'd have to own a Death Star to be able to afford it at over a million USD. You're paying for the hand-built Mercedes twin-turbo V12 engine as well as that impeccable styling. It does 0-60 in three seconds. I wonder how long it takes to do the Kessel Run?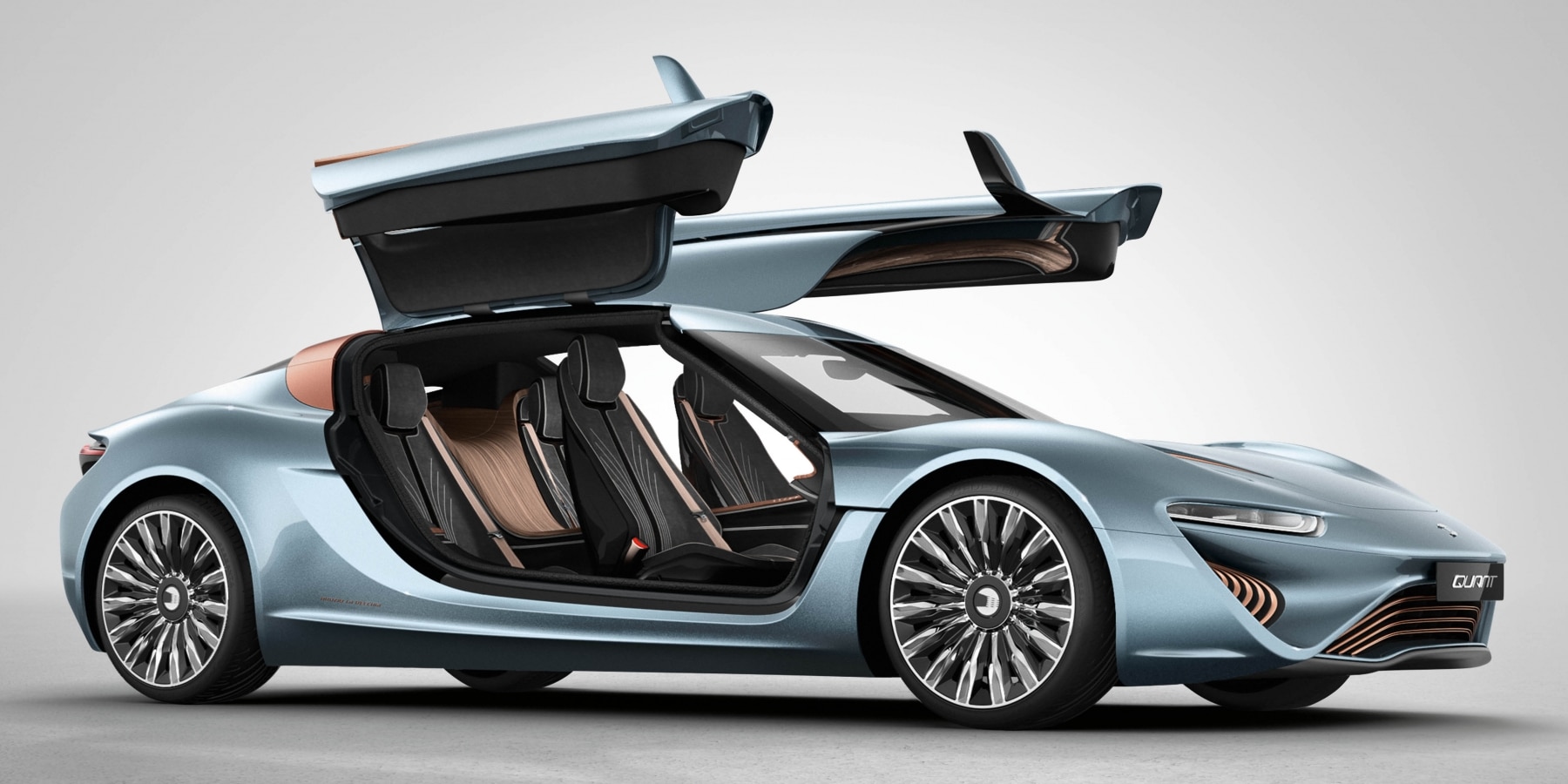 Quant E
What's more exotic than a hypercar like the Huayra? An all-electric two-door performance limo, that's what. The car has four electric motors powered by salt-water (electrolyte) batteries. Together, the power supply produces 980 HP. I don't know why they call it a "sports limousine" outside of marketing. There's no bar, no stripper pole. It does sound more exotic than "electric sports sedan that costs $1.7 million." The controls ought to qualify the car as exotic alone; one big touchscreen panel across the dashboard.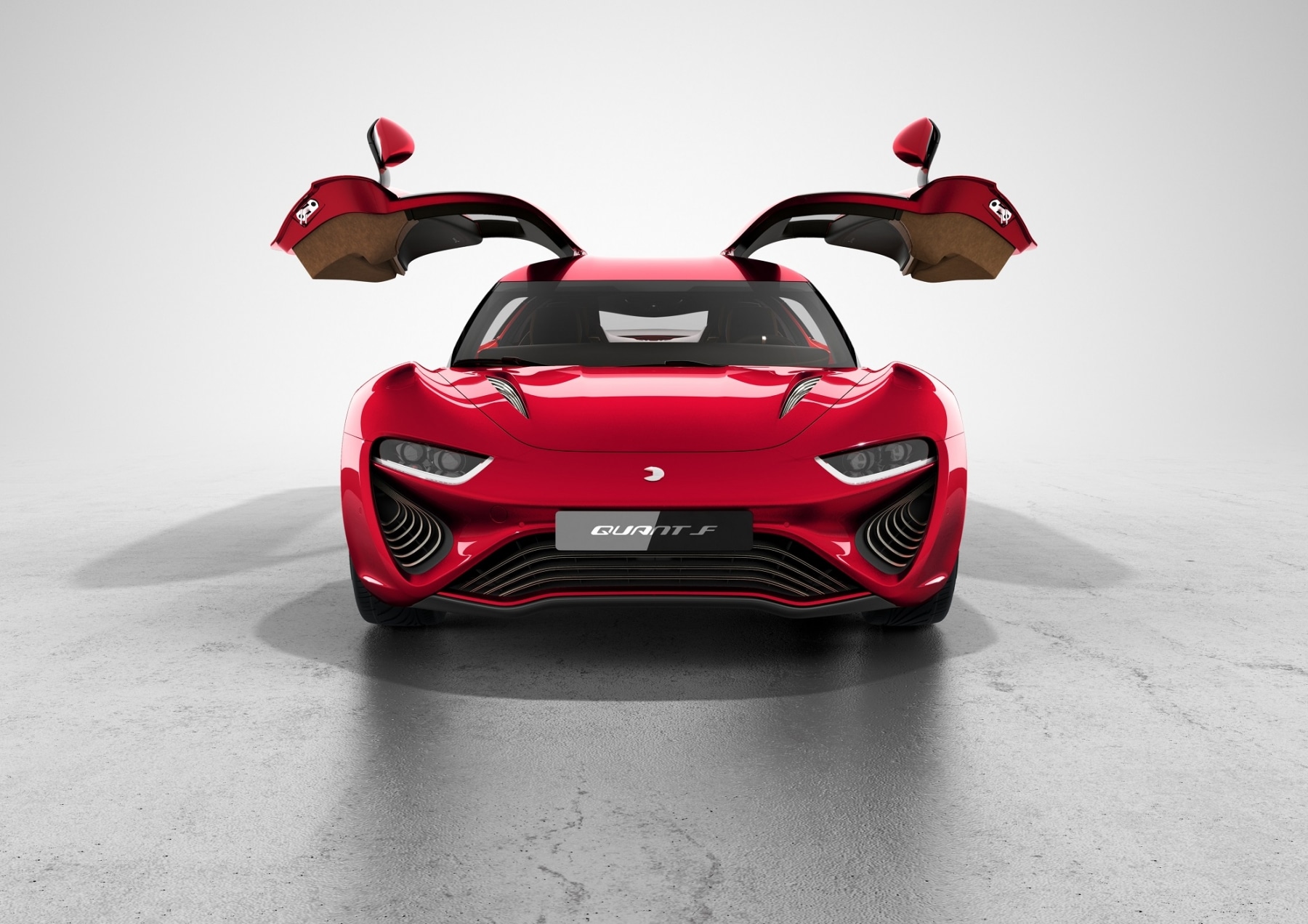 Quant F
This is simply the two-seat coupe version of the Quant. It's a fine feat of engineering, with one problem it shares with its larger sibling; no gas stations serve up electrolyte fuel the batteries need.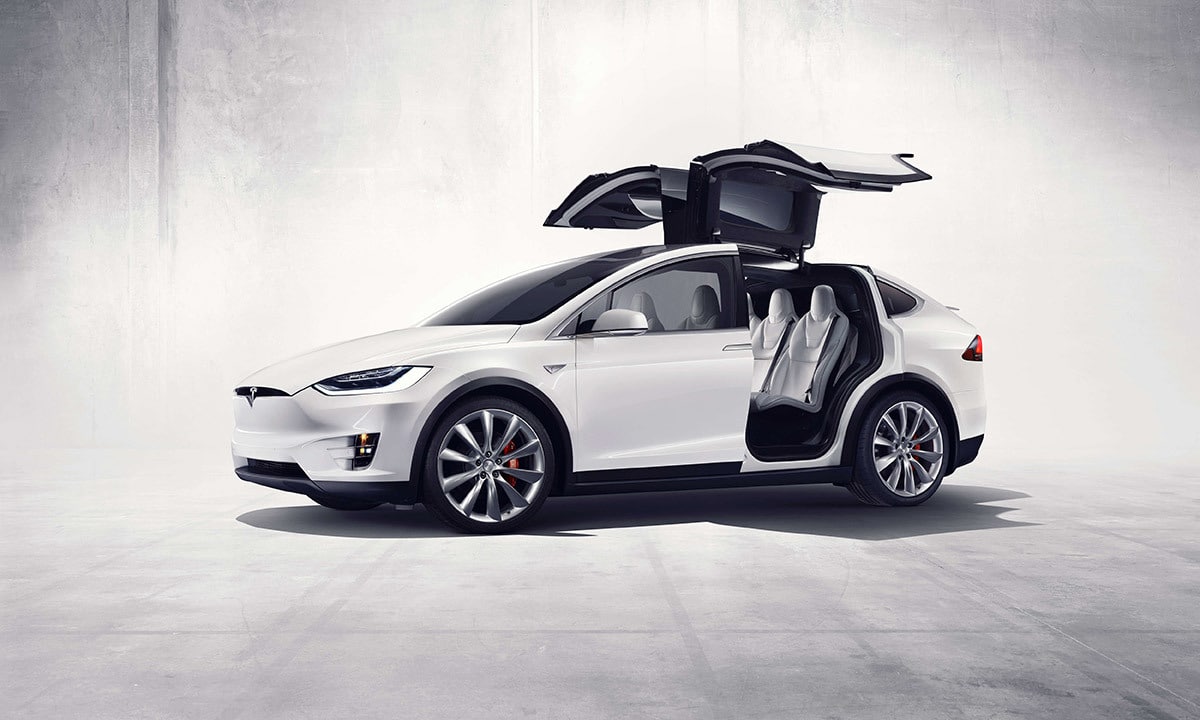 Tesla Model X
The Tesla cars are "falcon wing" instead of "gull wing," meaning they move on an additional hinge so that the doors move vertically then swing upwards so that you can open the doors in tighter spaces than traditional gull wings. That's hardly the selling point of this boutique all-electric SUV. People are crazy for its combination of sports car performance, sedan comfort and SUV utility. Tesla Motors is the Apple computers of electric vehicles; a name brand highly sought after by people who really want you to know how much they spend on their toys. The reviews of the Model X suggest that people really are getting their money's worth.
---
You'll also like: 
15 Best Sports Cars
7 Luxury Cars That Are More Affordable Than You Think
Top 10 Hypercars in the World
---