Upgraded Ninebot GoKart PRO is Not For Kids
If you've mastered every version of the classic Super Mario Kart franchise from 64 to Double Dash, then perhaps it's time for the real thing. But why settle for antiquated petrol motors at your local outdoor Go Karting Track, when you can harness the all-new, all-electric Ninebot GoKart PRO; experience karting like never before.
You'll also like:
Lamborghini and Segway-Ninebot Unveil a $1,500 Huracan-Inspired Go-Kart
Segway's Ninebot KickScooter Air T15 Proves Walking is Overrated
Segway Gets Dirty with New E Bike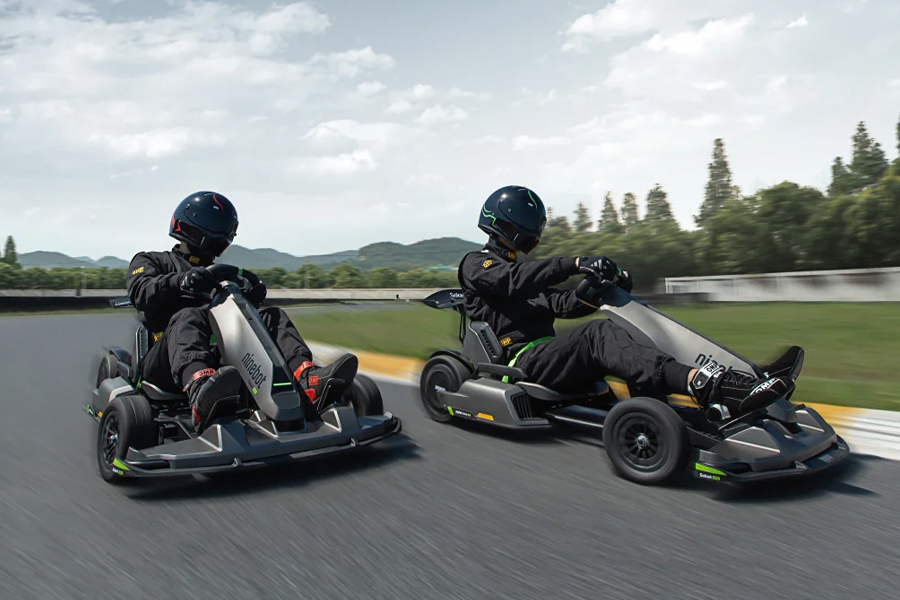 Powered by everyone's favourite two-wheeled transport system, Segway, the Ninebot GoKart PRO is a completely redesigned vehicle from the ground up. Reaching new levels of performance thanks to over 20,000 miles of racetrack testing, and two years of tinkering, this GoKart has seriously upped the game.
Ready for a toolbox of features? Here we go – 23 mph top speed, 15.5-mile range on a single charge, 1.02 G of acceleration, a 15 per cent hill gradient ascent capability, a drifting assistant system, adjustable seat and steering wheel, IP45 water resistance and of course, mobile app integration, because it's 2020 dammit!
Powered by a 432 Wh capacity air-cooled battery pack, this powerhouse features four air-ducts to stay cool and can carry a max load of up to 100kg!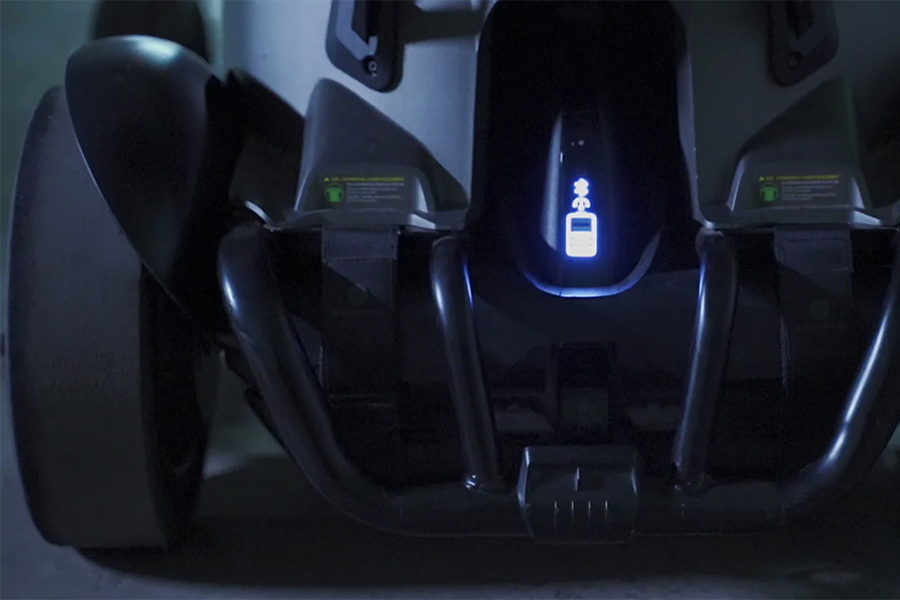 Now being an electric motor means no vroom-vroom sounds from the engine right? Wrong. These guys have slapped on an immersive engine sound simulator to replace the silence of an electric GoKart zipping by with your choice of a single-cylinder, two-cylinder, V8, or V12 engines. Thanks to the four 8W high-power speakers on the GoKart PRO you can create a more immersive Go-Karting experience. But if you're like me and prefer your own tunes, it can be used a normal Bluetooth speaker.
Which leads us nicely into that mobile app integration. More than just a monitoring system, the app allows you to access a whole swath of features from setting up lighting effects, adjusting drift controls and, access to four different driving modes. Whether you need a bit of safety for the little ones, or just getting started, you can limit the speed of the GoKart PRO to as low as 4.97 mph. But when it's time to put the foot down, enter Sports or Race mode to blitz past the competition.
When you're ready to take the next step in Go-Karting with Ninebot, head on over to IndieGoGo to secure your place on the podium.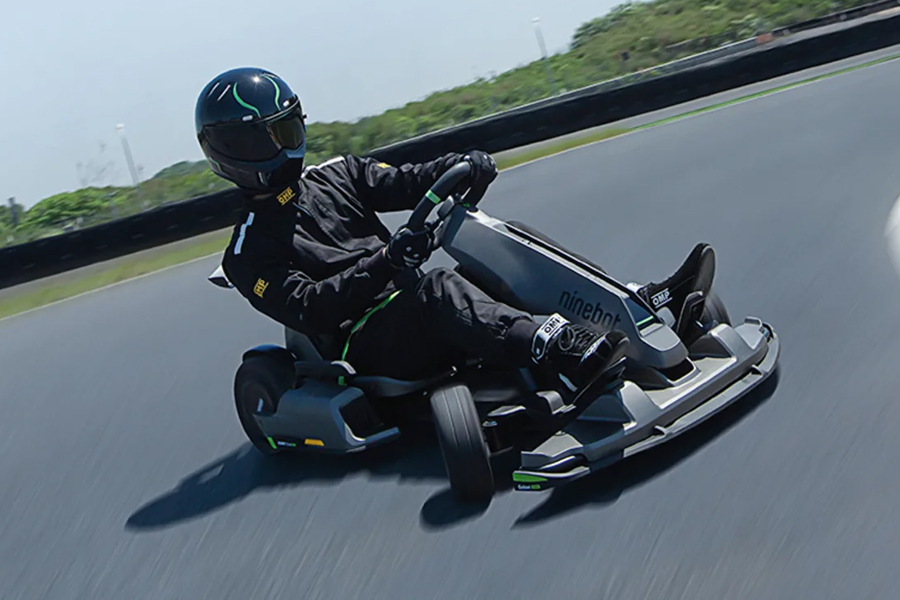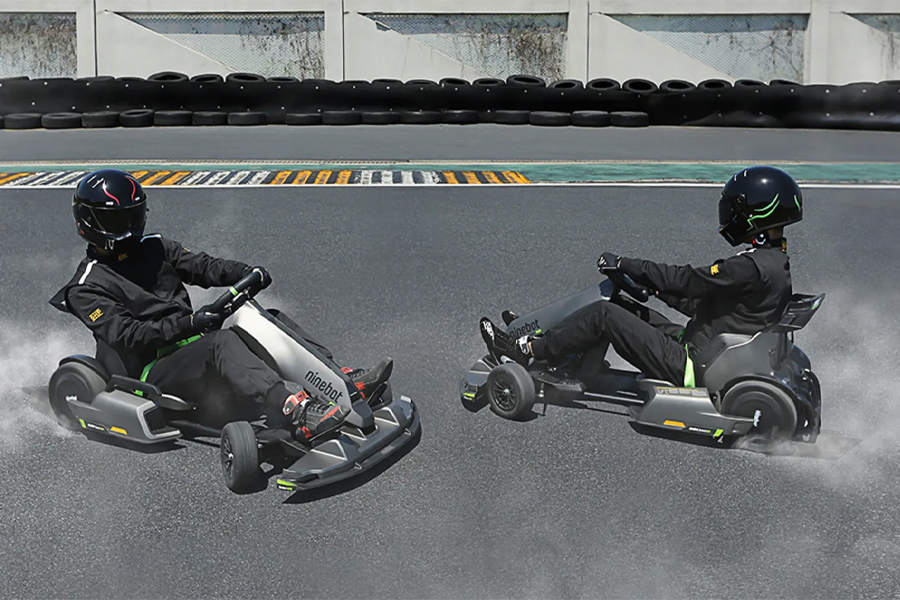 You'll also like:
Lamborghini and Segway-Ninebot Unveil a $1,500 Huracan-Inspired Go-Kart
Segway's Ninebot KickScooter Air T15 Proves Walking is Overrated
Segway Gets Dirty with New E Bike