The Bear Season 3: Everything We Know So Far
FX streaming platform Hulu has officially greenlit The Bear season three, with the critically acclaimed culinary drama promising even more tantalising dishes and heart-stopping action. After two seasons and a near-perfect Rotten Tomatoes score, it's clear that the show's delicious food, high-stakes drama, and complex characters have struck a chord with viewers. The Bear season three will once again see Jeremy Allen White in the role of Carmen 'Carmy' Berzatto, a culinary prodigy who has returned to his hometown of Chicago to take over his late brother's struggling sandwich shop. So, with The Bear season two finale still weighing heavy on viewers' minds, the question begs to be asked – Will the next instalment deliver the same frantic energy we've come to expect from The Bear episodes?
For those who've binged The Bear already, you'll know that it's not for the faint of heart. The TV series is rife with high tension and stress-filled dramedy as the characters struggle to keep the restaurant afloat and deal with their own personal demons.
Season two brought the sizzle as the Beef underwent a significant transformation, aiming to elevate the gritty sandwich joint into a top-tier culinary destination. Throughout the latest season, the crew's passionate culinary adventure played out in each episode, leading up to the highly anticipated restaurant trial. Despite the improved harmony in the kitchen this season, the finale episode plunged viewers back into the well-known whirlwind of loud voices, unsettled stomachs, and a "chaos menu" signalling the chefs' fiery dedication to their dishes.
Fans of The Bear are already clamouring for a third season, even though the second season just premiered in June. With season three of The Bear finally given a go-ahead, here's a roundup of everything we know so far, from the potential release date to the star-studded cast, plot teasers, and more.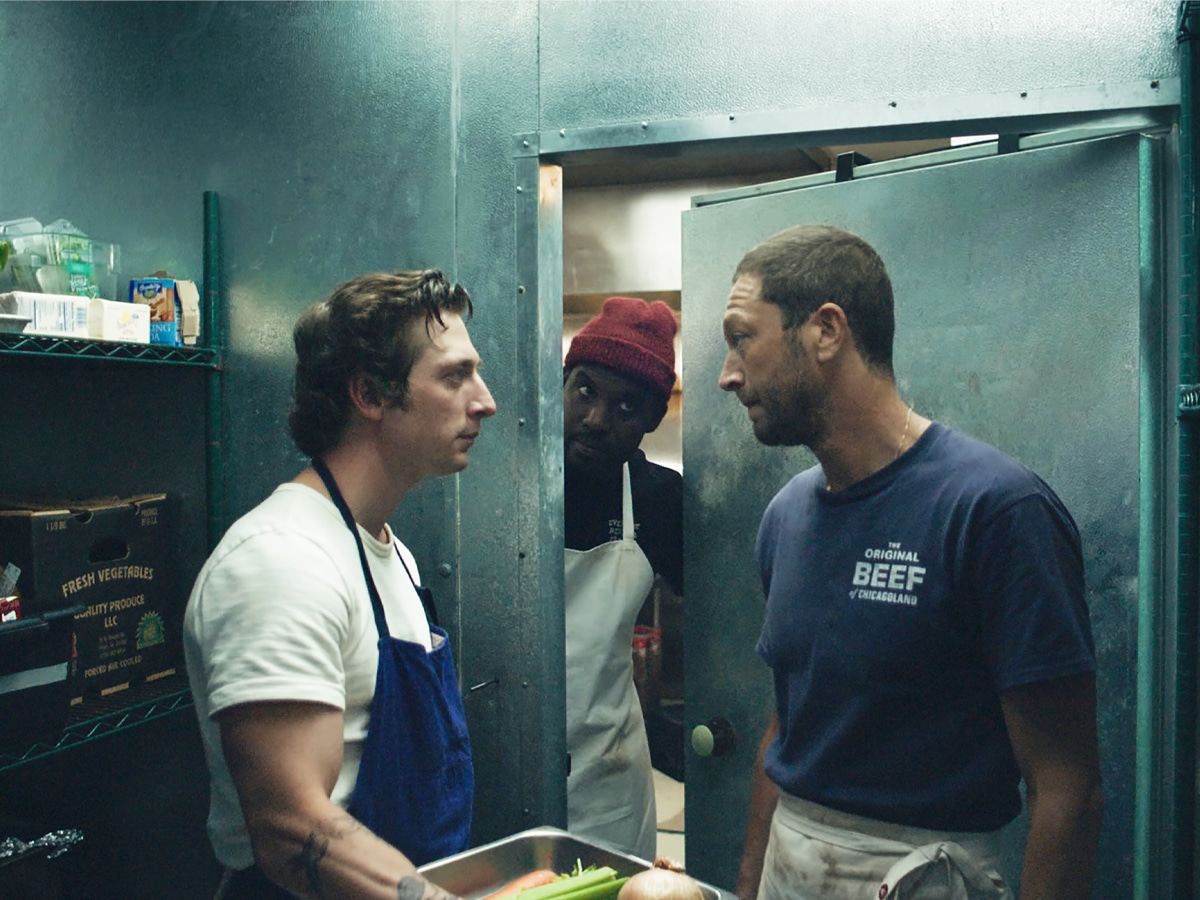 The Bear Season 3 Release Date
Beyond the official confirmation of The Bear season three, FX hasn't yet revealed its plans for the upcoming season. Back in August, The Hollywood Reporter suggested that The Bear's creator, Christopher Storer, had shared his season three plans with actor Ayo Edebiri, who portrays Sydney, but nothing much is known. The show has garnered critical acclaim, earning multiple award nominations, including two Golden Globe nominations and five Critics' Choice Television Awards nominations. Its popularity is further evident in its viewership numbers, with season two becoming the most-watched premiere of any FX series on Hulu.
While the show has been picked up for another season, filming won't start until the actors' strike comes to an end, which might take a while. Therefore, we don't expect The Bear season three to hit small screens until late summer 2025 at the earliest. When it comes to the number of The Bear episodes in season three, it's up in the air. It could be around 8 or 10, but there's no official word on that just yet. Season one had 8 episodes, while season two had 10, so season three might surprise us – and we're secretly hoping for a nice, long binge-watch.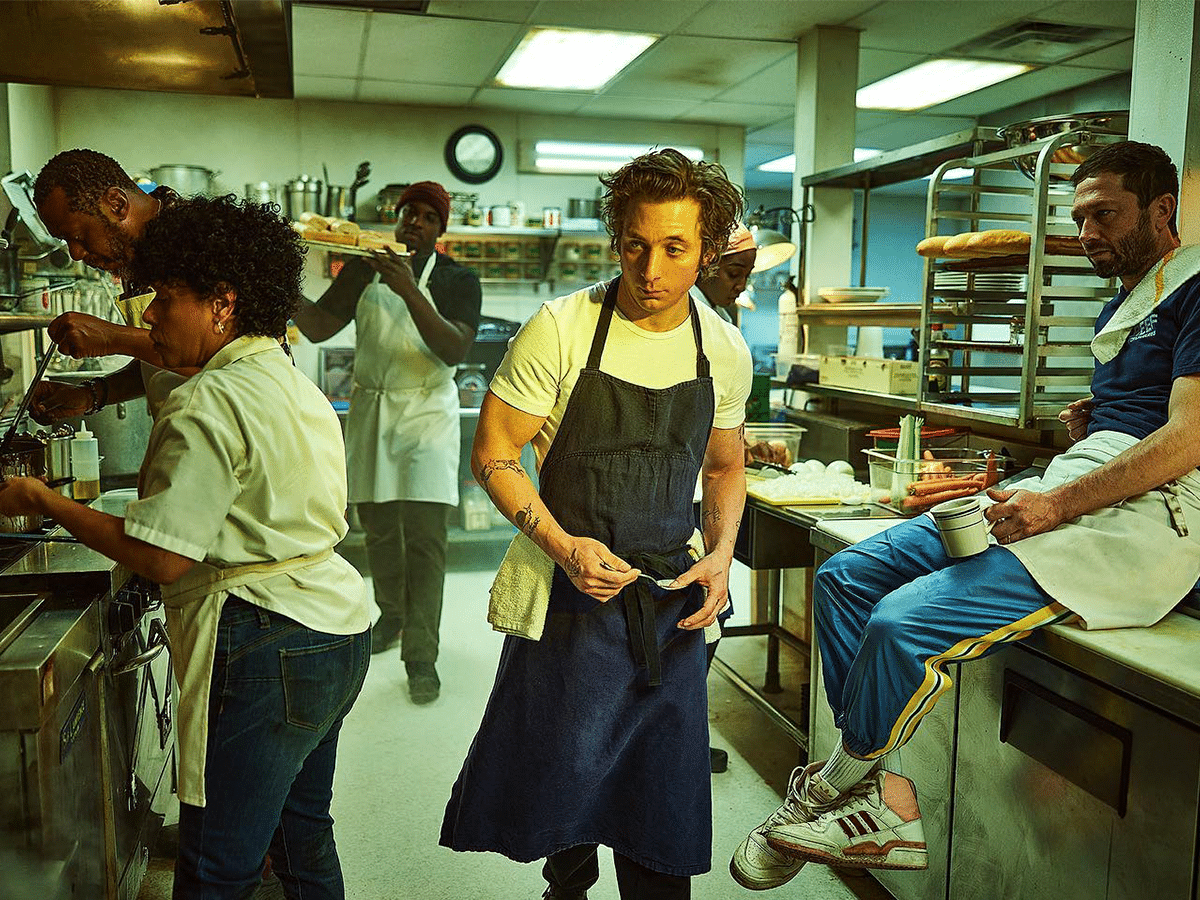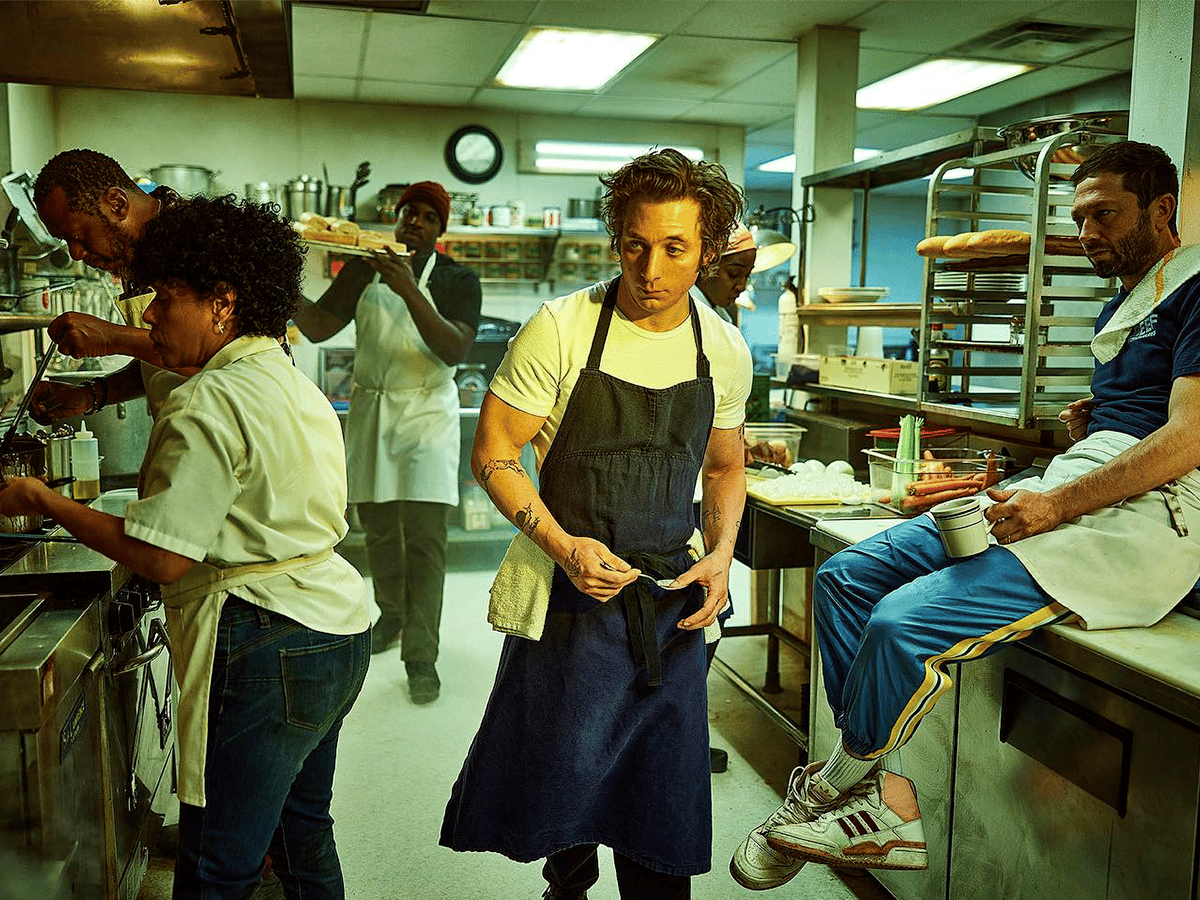 The Bear Season 3 Cast
With FX's official greenlight for season three, the beloved crew of The Bear is poised to return to the kitchen, ready to serve up another delectable dish of culinary chaos and heartwarming camaraderie. This means our seasoned leads Jeremy Allen White and Ayo Edebiri, along with the rest of the kitchen crew, will be back in action. But that's just the main course; we can't forget about the potential guest stars, who spiced things up in season two making a delicious comeback, alongside some new faces, of course.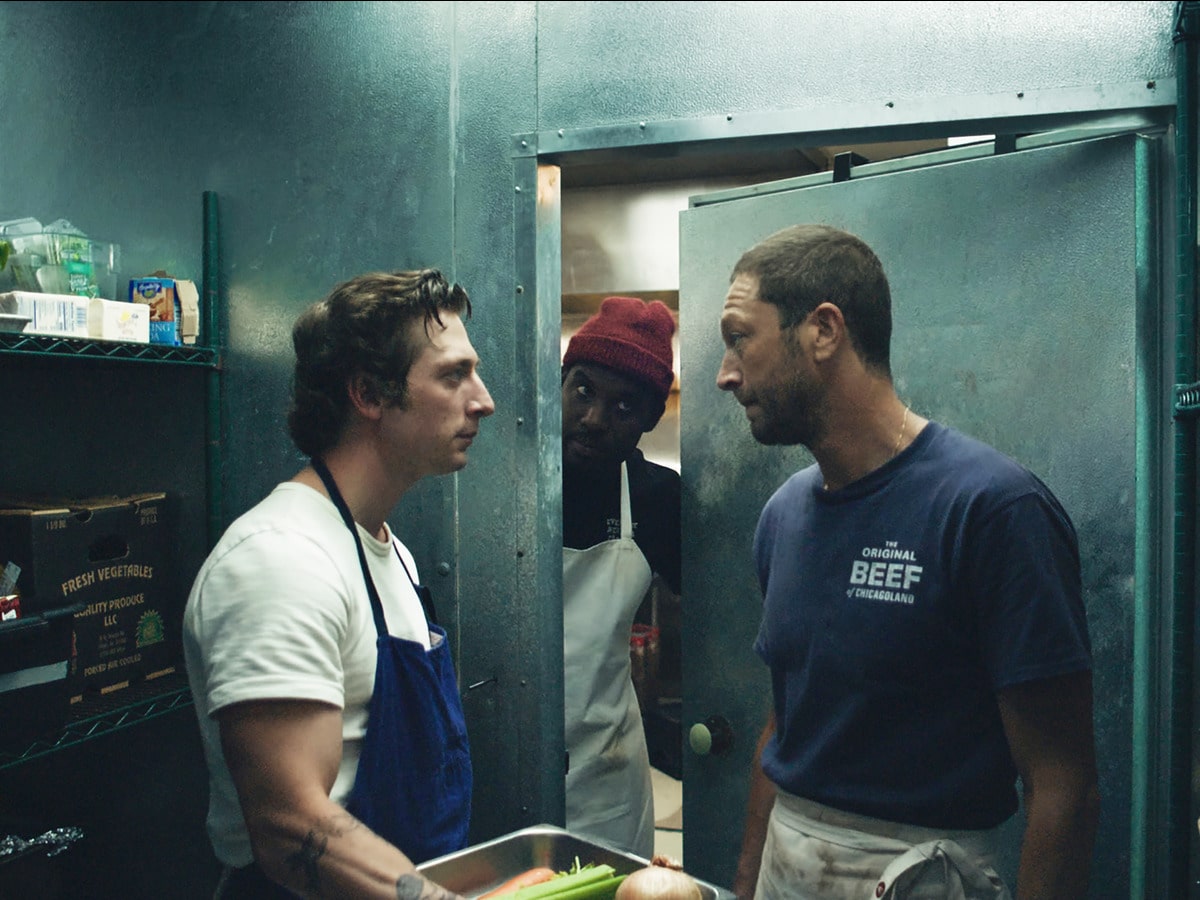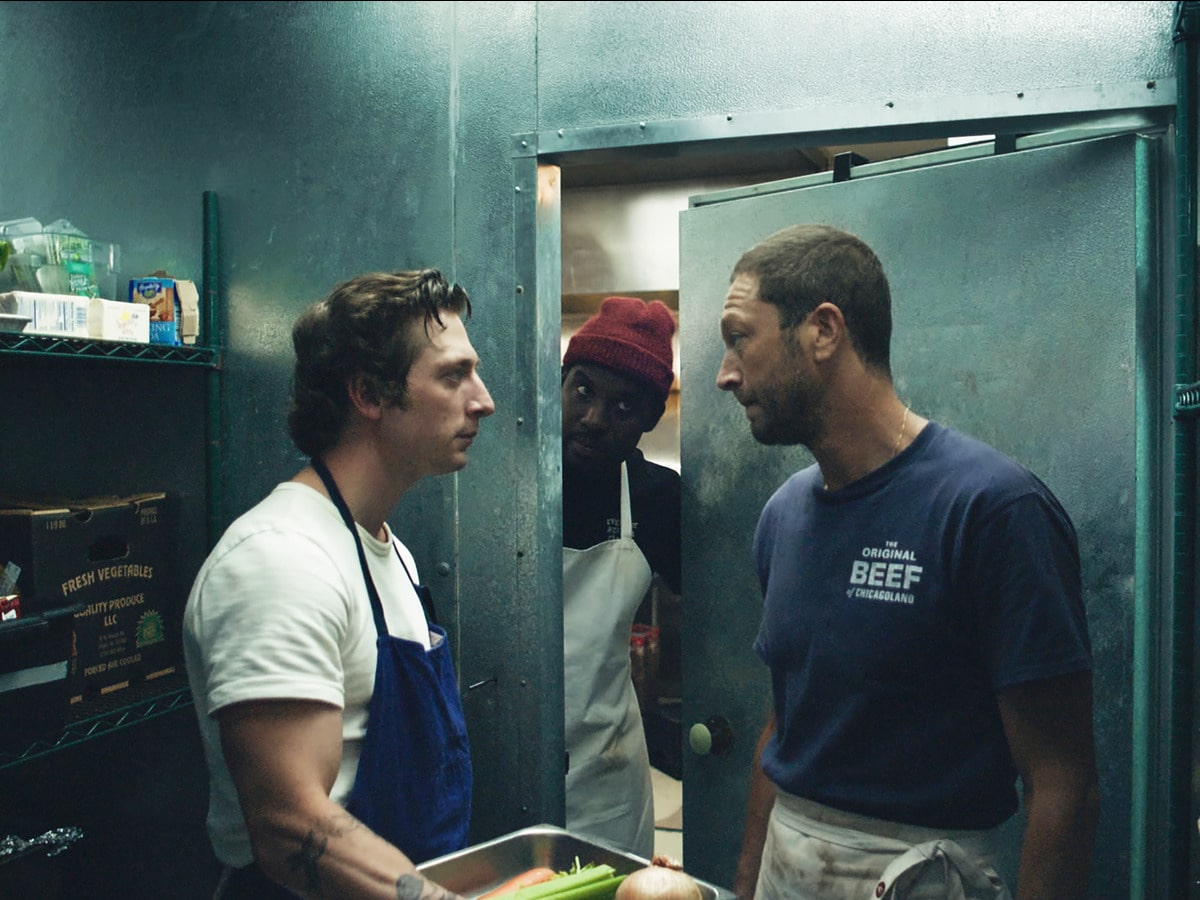 In the jaw-dropping sixth episode, known as 'Fishes,' we were treated to some unexpected guest appearances, featuring the talents of Bob Odenkirk, Sarah Paulson, Will Poulter, Olivia Colman, and John Mulaney. Moreover, given that Carmy and Natalie's late brother Michael (Jon Bernthal) appeared in flashbacks during both seasons, there's a good chance he'll show up again. Additionally, Molly Gordon's Claire, a newcomer in season two, could continue her role if Carmy's relationship with her improves. It's also possible that Jamie Lee Curtis might reprise her role as the siblings' mother, Donna.
---
Featured Video from Man of Many
---
Here's a look at the expected cast of The Bear season three:
Jeremy Allen White as Carmy Berzatto
Ebon Moss-Bachrach as Richie Jerimovich
Ayo Edebiri as Sydney Adamu
Lionel Boyce as Marcus
Liza Colón-Zayas as Tina
Abby Elliott as Natalie Berzatto
Edwin Lee Gibson as Ebraheim
Matty Matheson as Neil Fak
Jose M. Cervantes as Angel
Oliver Platt as Uncle Jimmy
Chris Witaske as Pete
Gillian Jacobs as Tiffany
Jamie Lee Curtis as Donna Berzatto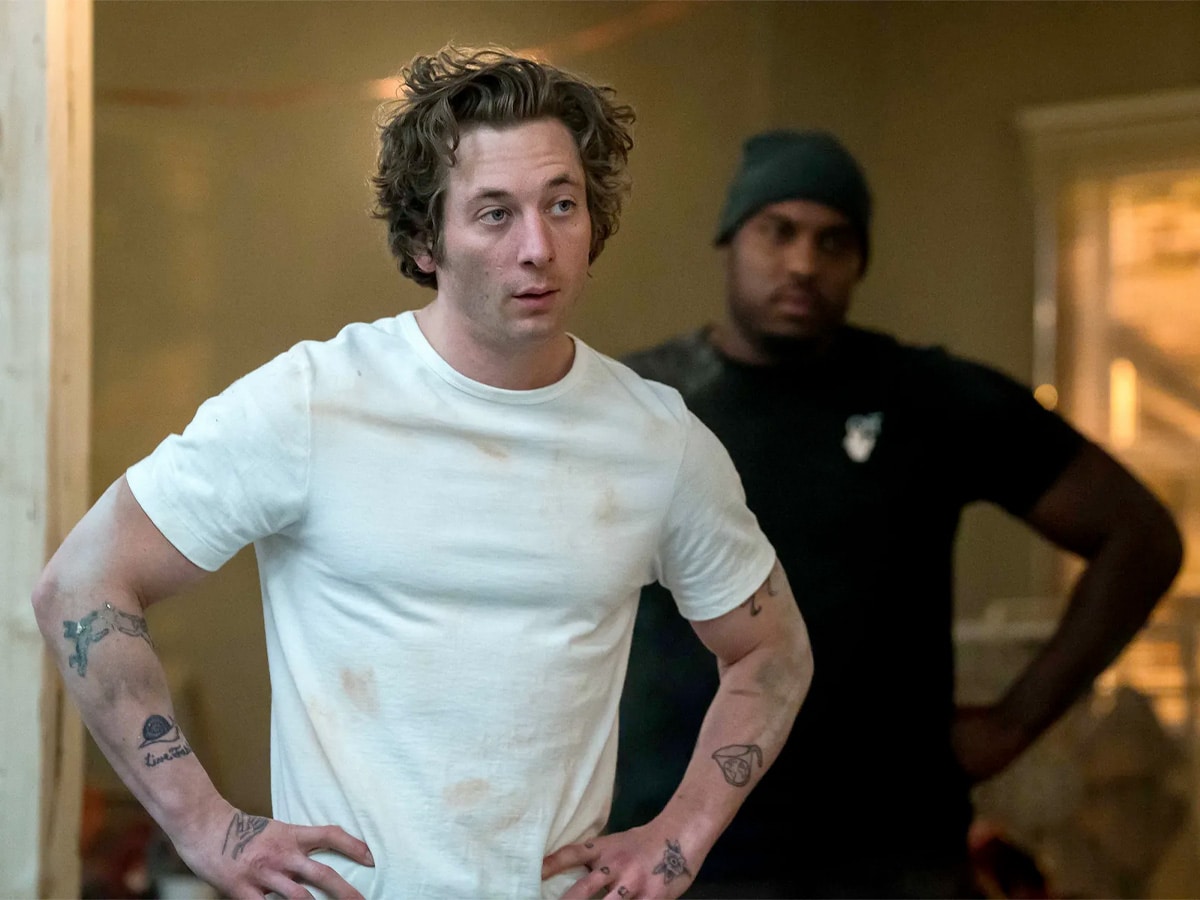 The Bear Season 3 Plot
So, what's next for Carmy and the crew? Will they be able to overcome the challenges they faced in season two? Or will they succumb to the pressure and crumble? Only time will tell. Although an official plot or synopsis for The Bear season three is still on the horizon, one thing is certain: the upcoming season is set to be a mouthwatering treat. Amidst the chaos and triumphs of opening night, Carmy, Sydney, Richie, and the rest of the crew have proven they can make it work.
But running a new restaurant is a constant juggling act, and season three is sure to throw up new challenges and hurdles. Will they generate enough revenue to repay their loan? Will the ever-shifting dynamics between Sydney, Carmy, and Richie threaten to derail their progress? And as Carmy's relationship with Claire appears to be crumbling, how will his emotional well-being fare? Marcus, too, is in for a difficult time. The strong hints in season two regarding his mother's passing suggest a period of deep grief and introspection.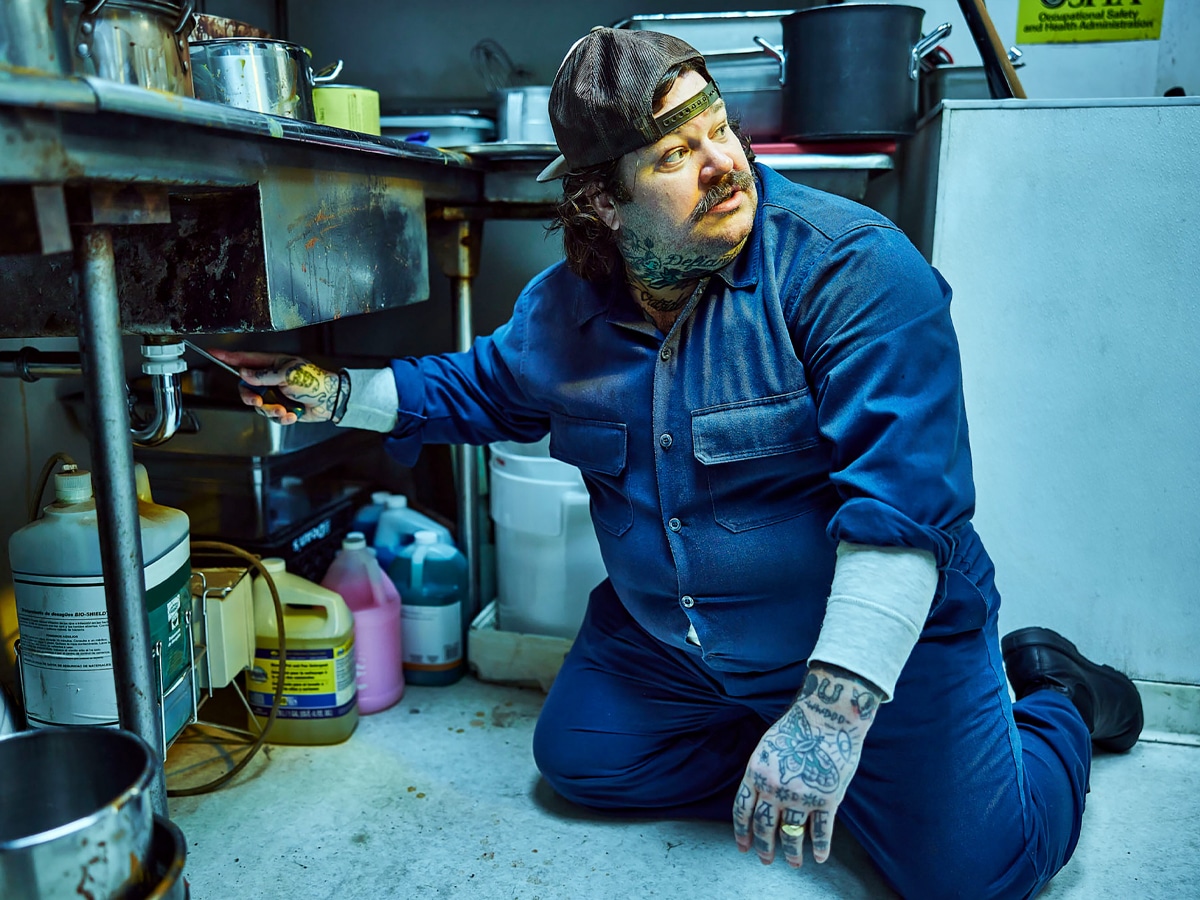 Meanwhile, the Berzatto family's history remains a shadowy presence, and the absence of Mikey continues to mould their lives in profound ways. And then there's the burning question: will Carmy and Sugar ever discover that their mom made an appearance at the opening? Whether they do or not, it's sure to lead to some intense and emotional moments.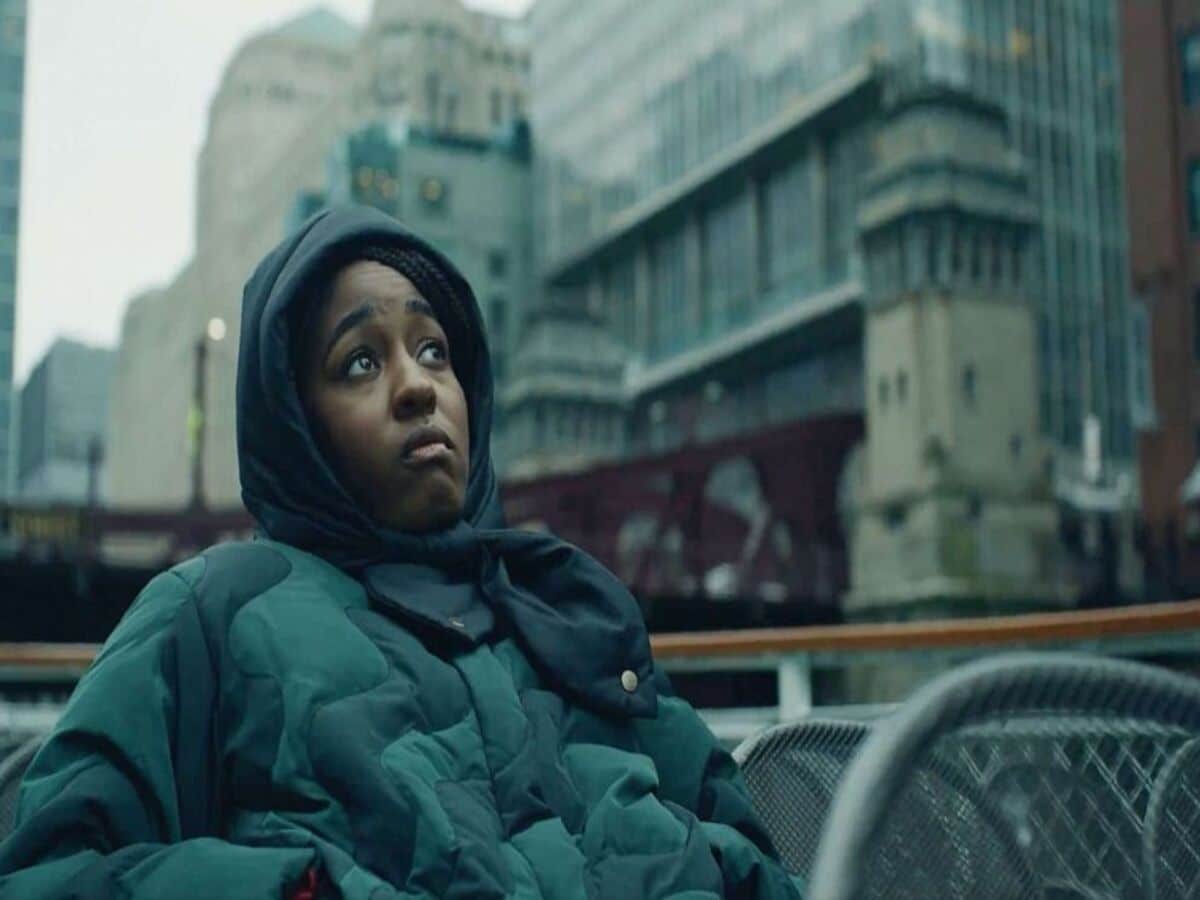 Where to Watch The Bear?
If you're eager to indulge in The Bear's culinary and family adventures, look no further than Disney+ Australia. With both seasons at your fingertips, it's your gateway to an immersive and delectable viewing experience.
The Bear Season 3 FAQs
Why is Carmy called Bear?
The nickname "Bear" carries a profound significance in Carmy's life, symbolising his resilience, family heritage, and the enduring bond he shares with his siblings. It's not just a moniker; it's an embodiment of his identity and his journey towards self-discovery.
How many seasons are there of The Bear?
There are currently two seasons of 'The Bear' and both are available for streaming on Disney+ Australia.
Where can I watch The Bear season 3?
Sorry folks, as of writing, The Bear Season 3 hasn't been announced or released yet, but stay tuned for any updates or exciting news about the show's future!
---
Featured Video from Man of Many