Amazon Finds September 2018 – Music to My Ears
There are a mere handful of things cherished by almost every single culture on the planet. Music is one of those things. It's then no surprise that music makes almost every conceivable activity a little more palatable. Indeed, whether you're working out, hanging out, making out, or eating out, music is there to elevate the experience. Meanwhile, there are more ways to consume and create music than ever before, to the point that one might have a hard time separating the best from the rest. Enter our Amazon Finds, which bring the music to your ears in premium style. Check each one out below.
You'll also like:
Amazon Finds August 2018 – All Things Photography
Amazon Finds May 2018 – Home Office
Amazon Finds April 2018 – Green Fingers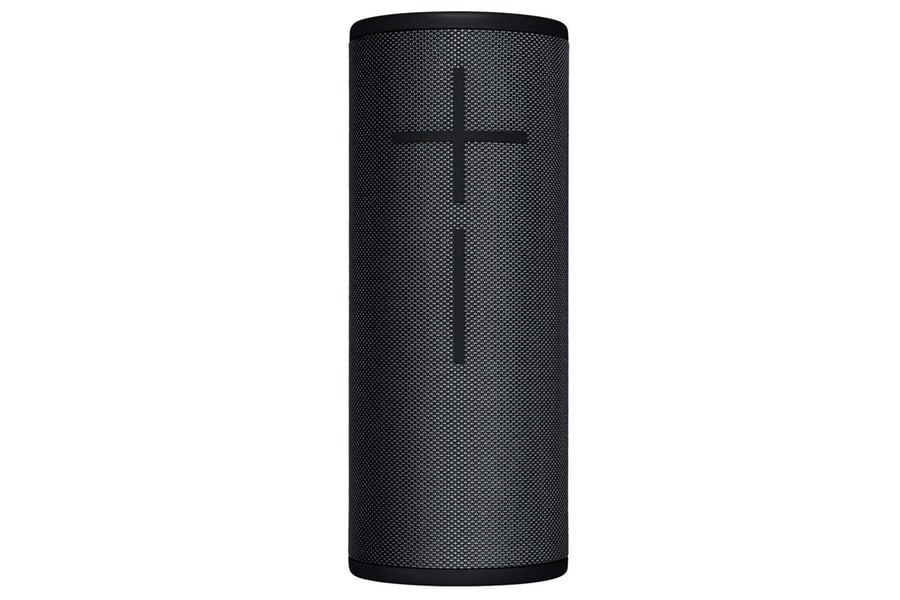 Ultimate Ears BOOM 3 Portable Bluetooth Wireless Speaker
Portable Bluetooth speakers are so essential these days that some of us are wondering how we ever managed without one. For the best in sound, durability, endurance, and design, stick with Ultimate Ears, and make it a BOOM 3.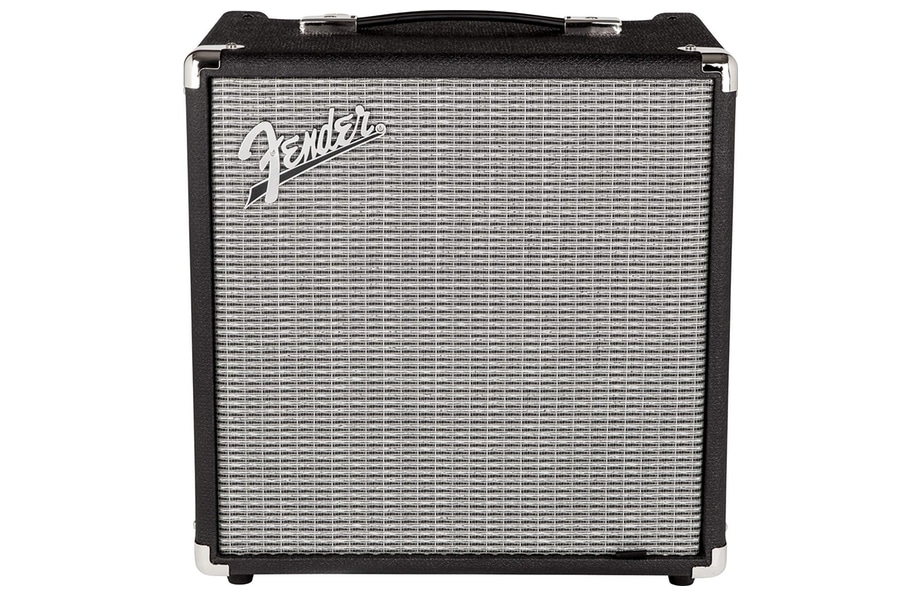 Fender Rumble 25 v3 Bass Combo Amplifier
Do you get down with a funky bass guitar? If so, then the Fender Rumble 25 v3 will bring those beefy bass-lines to life in spectacular fashion. Power lives here.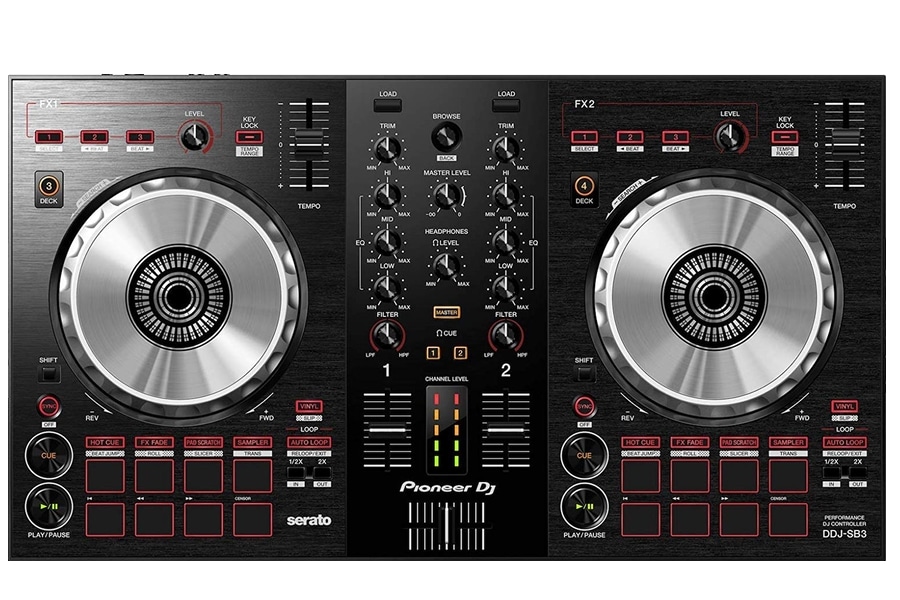 Pioneer DJ DDJ-SB3 DJ Controller
The naysayers will tell you that being a DJ is nothing more than pushing a few buttons on your laptop computer. Prove them wrong by picking up a Pioneer DJ Controller, which takes the craft to a whole new level.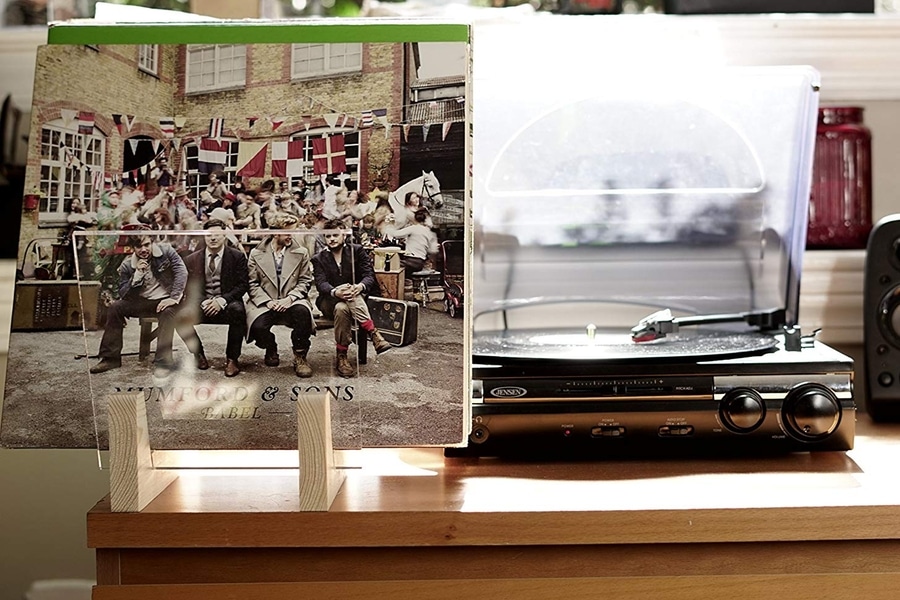 Hudson Hi-Fi Desktop Vinyl Record Storage 50-Album Display Holder
What good is your killer record collection if you can't show it off? Put those creative album covers on full display with this hassle-free holder from Hudson. After all, the visuals are half the fun. Take that, streaming.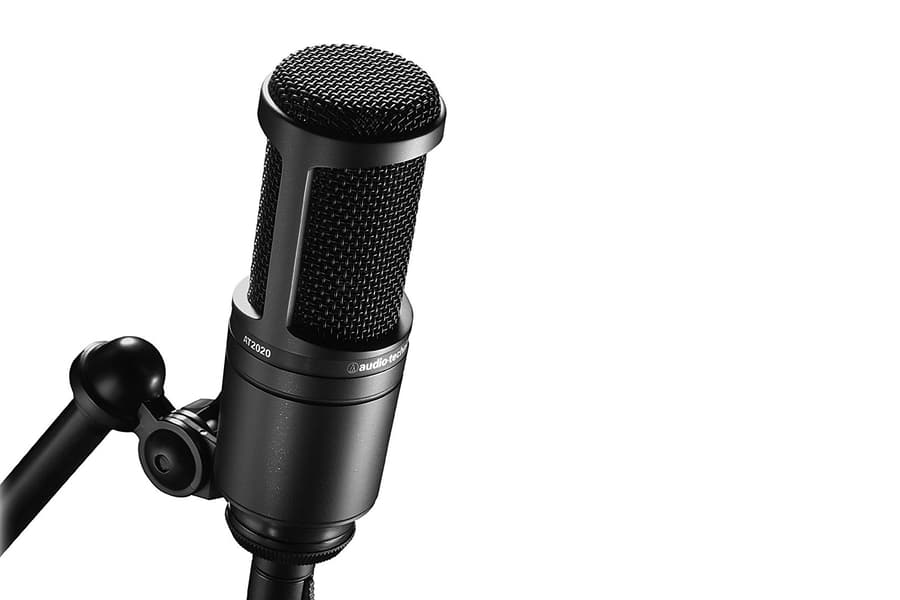 Audio-Technica AT2020 Cardioid Condenser Studio XLR Microphone
Between its low mass diaphragm, wide dynamic range, and approachable price point, this condenser microphone from Audio-Technica covers the basics like a champ. To that end, it's the perfect place to start for vocalists and vloggers alike.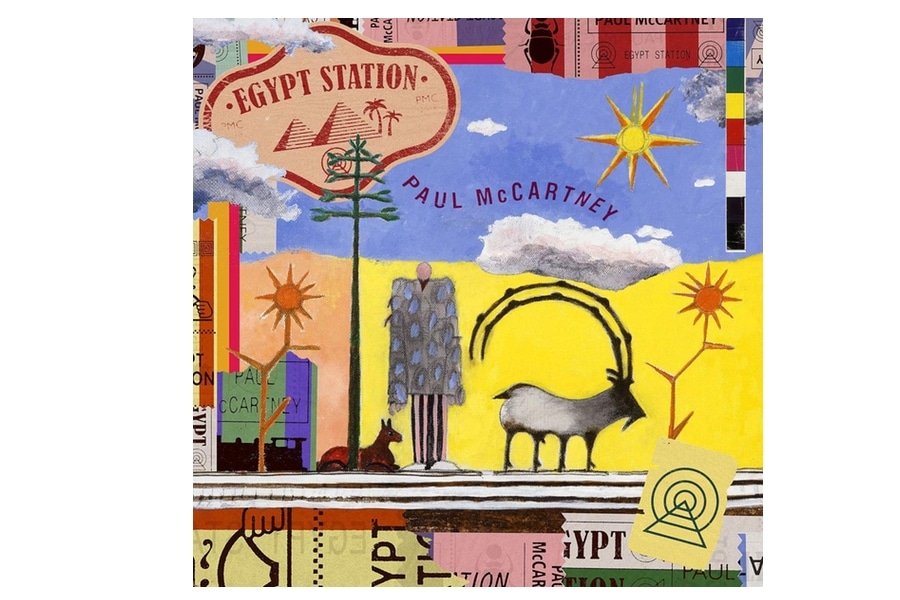 Paul McCartney Egypt Station Vinyl Record
Not only is Sir Paul McCartney still making new music (and touring) at the age of 76, but the music he's making is pretty darned good. See what the former Beatle has been up to by grabbing his latest album on vinyl. Does the man ever stop?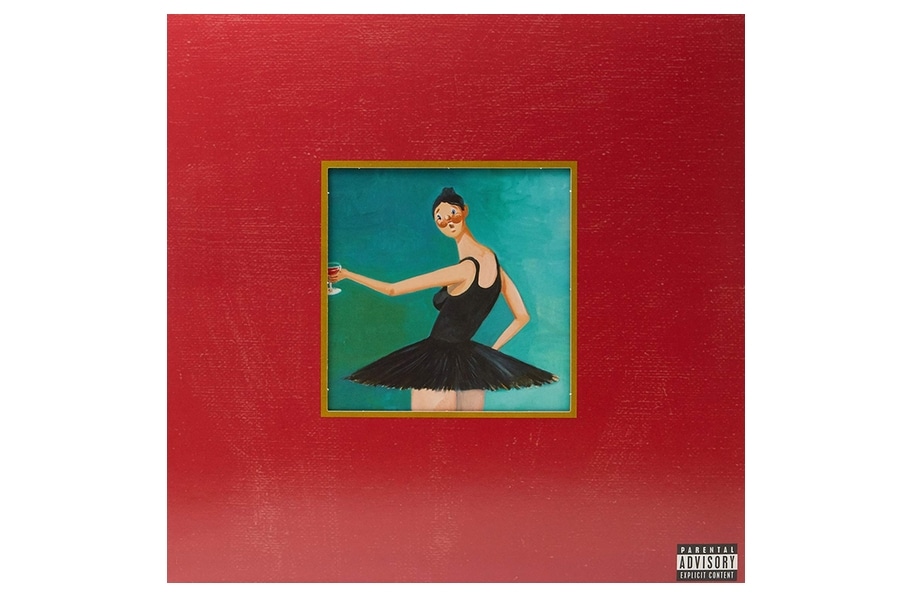 Kanye West My Beautiful Dark Twisted Fantasy Limited Edition Triple Vinyl Set
Speaking of good (okay, brilliant) music, now is the perfect time to revisit Kanye West's 2010 masterpiece, My Beautiful Dark Twisted Fantasy. Give this larger-than-life album the respect it deserves by picking it up as a limited edition triple vinyl set.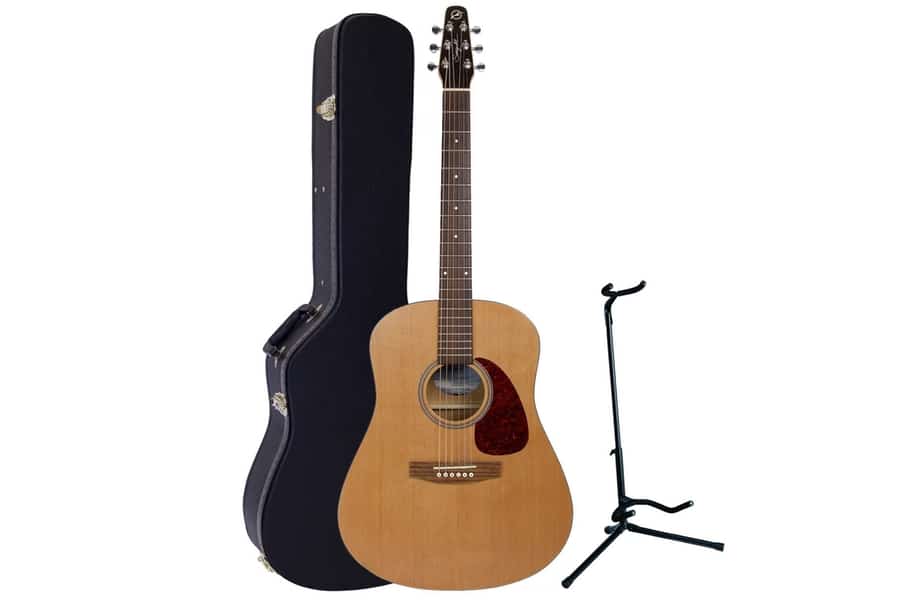 Seagull S6 "The Original" Acoustic Guitar
With so many ways to create music these days, you might easily forget about the sheer power of a quality acoustic guitar. Here to remind you is the "original" Seagul l S6, which comes with a hardshell case and guitar stand.
JBL Loft 30 Two-Way 4″ Bookshelf Loudspeaker
Looking for quality and affordability in one place? You've found it here, with these bookshelf speakers from JBL. Rarely does so much audio power come from such a compact place.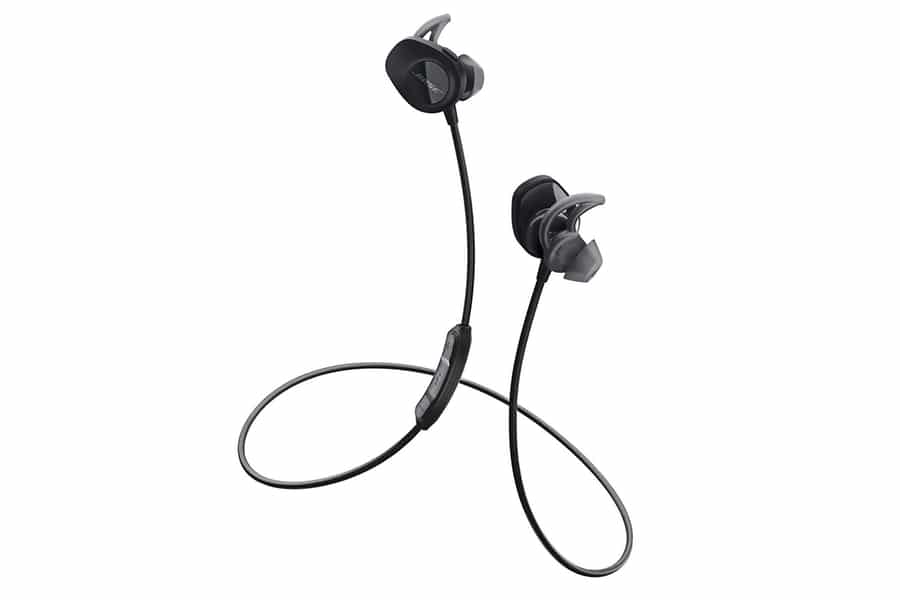 Bose SoundSport Wireless Headphones
The wireless earbud revolution is upon us, and brands like Bose are leading the way. For proof, look no further than the SoundSport Headphones. Put simply, these babies will downright spoil you during your next workout.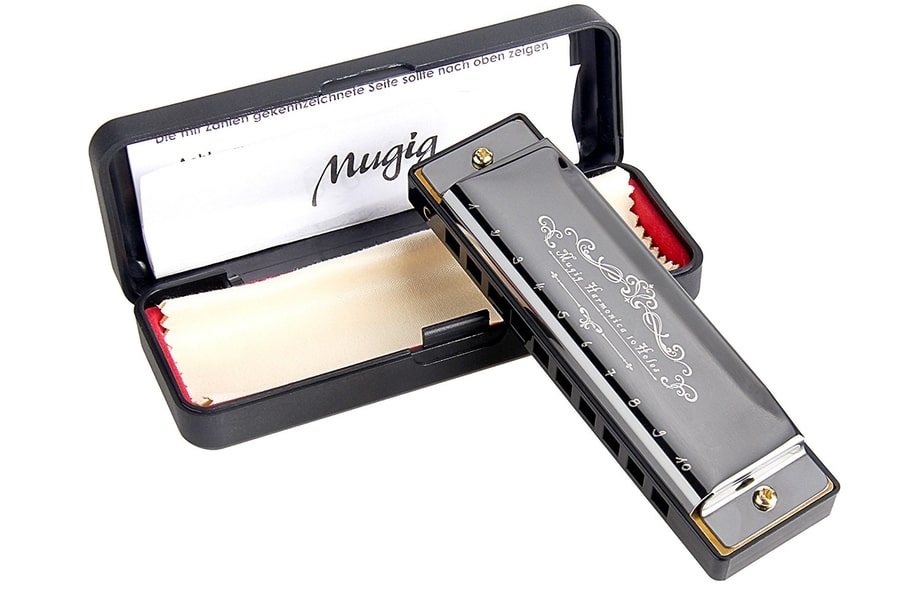 Mugig Professional Harmonica
When it comes to this tiny instrument, there's often a fine line between engagement and annoyance. For that reason, you should definitely hone your skills in private before whipping the Mugig Professional Harmonica out in front of your friends. Should you master it, however, you'll be the life of the party.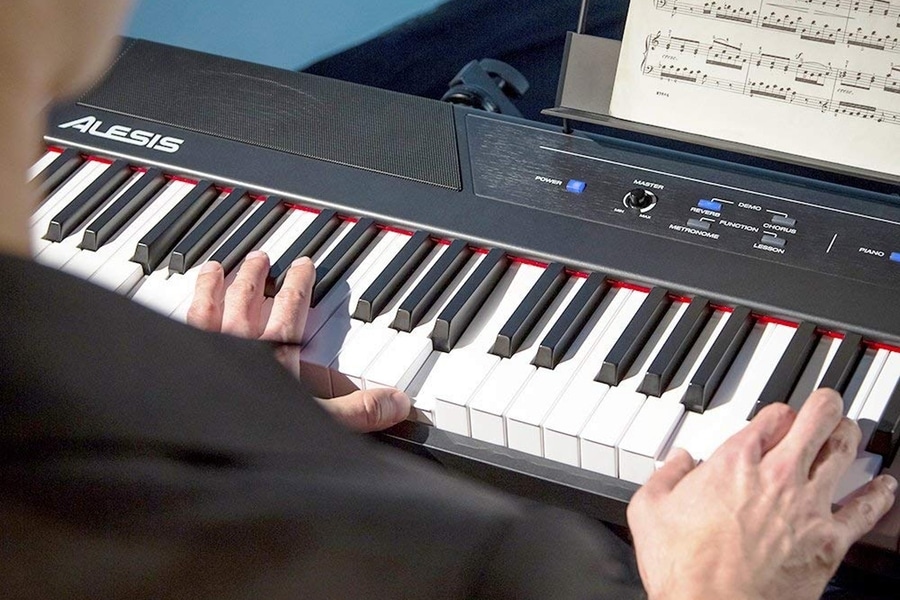 Alesis Recital – 88-Key Beginner Digital Piano/Keyboard
Every great musician has to start somewhere, and this digital keyboard from Alesis Recital makes for an ideal jump-off point. Specifically, it's smart, adaptive, ergonomic, dynamic, and compatible with your Mac or PC. Your journey begins here.
You'll also like:
Amazon Finds August 2018 – All Things Photography
Amazon Finds May 2018 – Home Office
Amazon Finds April 2018 – Green Fingers