It's Official: Daniel Ricciardo Will Leave McLaren at the End of the 2022 F1 Season
UPDATE: As of July 2023, Daniel Ricciardo has been confirmed as AlphaTauri's new driver. The Australian takes over from Nyck de Vries, effective from 12 July.
Formula 1's worst-kept secret is officially out. Australian F1 driver Daniel Ricciardo will leave McLaren at the end of the 2022 season, after he and the team confirmed the move via a statement. Just days before the Belgian Grand Prix, the two took to Twitter to break the news that they were terminating the three-year deal one season early, giving Ricciardo free reign to shop his potential suiters. While that may sound like a win for the Aussie sports star, it might not be a straightforward shift, particularly for an ageing driver out of form and seemingly, out of favour.
RELATED: Who is Heidi Berger? The Actor Rumoured to Be Daniel Ricciardo's Girlfriend
Ricciardo Leaves McLaren
The latest announcement puts an end to a long-running rumour that the 33-year-old's future in papaya was in jeopardy after news broke that McLaren was chasing fellow Aussie Oscar Piastri to take up Ricciardo's spot. The move would set up a mouth-watering pairing of young talent, putting the 21-year-old alongside 22-year-old Belgian-British driver Lando Norris, who currently holds the leads spot at McLaren. Importantly, nothing has been confirmed on the Piastri front, but with Ricciardo stepping away and a free seat opening up, the timing could be right. In the official statement, McLaren Racing took the time to thank Ricciardo for his service in the iconic livery, where he has held the reins since moving from embattled F1 team Renault in 2021.
"McLaren Racing and Daniel Ricciardo have mutually agreed that Daniel will leave the team at the end of the 2022 season," McLaren F1 Racing wrote on Twitter. "The team thanks Daniel for his dedication and contribution, including that memorable win in Monza. We look forward to finishing the season strongly together."
For Ricciardo, it's been a challenging few years in papaya. After a frustrating stint behind the wheel of the mechanical issue-plagued Renault car, the switch to McLaren was meant to be the second coming of 'The Honey Badger', however, not long into his run, familiar concerns were raised. In 2021, Ricciardo struggled to recapture his best form, largely outperformed by his younger teammate, leaving many to question if the large salary was worth it. A lacklustre 2021 rolled into a worrying 2022, with Ricciardo slipping further behind rapidly developing Norris. At present, the Australian sits in 12th place in the Championship stakes, a full 57 points behind his 22-year-old teammate, who remains in an admirable seventh place.
It wasn't all bad, however, with a departure from his underwhelming performances seeing Ricciardo rise from the ashes of a Lewis Hamilton-Max Verstappen crash-fest to claim victory in the Monza Grand Prix, McLaren's first GP win in nine years. The win kickstarted a resurgence of support for the Australian, however, he has been unable to snowball the performance into any real Championship potential, only recording points-finishing positions four times this season. In a video posted to his official Twitter, Ricciardo revealed that the early exit from McLaren was "bittersweet".
"Hey everyone, wanted to share some news. It's not great. Bittersweet for sure but I think it's best you hear it from me. 2022 will be my last year with McLaren," Ricciardo confirmed. "Obviously we put in a lot of effort on both sides but it just hasn't worked the way we wanted so the team has decided to make a change for next year."
"It's been a privilege to be a part of the McLaren Racing family for the last two seasons but following several months of discussions with (team bosses) Zak (Brown) & Andreas (Seidl) we have decided to terminate my contract with the team early and agree to mutually part ways at the end of this season," Ricciardo said. "From a results point of view, to consistently get the results and that form that I was after, it wasn't always there and it made some weekends tough. I felt those."
F1 World's Reactions to Ricciardo-McLaren Split
The moment Ricciardo's future was announced, the F1 community collectively raised their support for the Australian, who is among the sport's biggest and best-loved personalities. Teammate Lando Norris, who is yet to replicate Ricciardo's Grand Prix win, revealed that it had been "a joy" driving alongside Ricciardo for the past two years.
"What a ride. From that moment in Monza, to the laughs we've had out of the car, it's been a joy working with you these last two years," Norris tweeted. "Whatever's next I wish you all the best, let's have a mega next few months."
Similarly, McLaren Racing CEO Zak Brown expressed his admiration for the Australian, however, noted that the eagerly-anticipated pairing hadn't netted the results racing fans were initially hoping for. The head of the livery confirmed that while it had been an unsuccessful two-year stint, there was still a lot of good to be taken from the partnership, which ends a full year earlier than expected.
"Daniel has been a great addition to McLaren, and it's been a pleasure working with him. I'd like to thank him for all of his efforts over the last two seasons both trackside and back at base," Brown said. "It's no secret that we hoped we could achieve more together but seeing him stand on the top step of the podium as a McLaren driver was a highlight. We wish him well for the future and let's go enjoy the rest of the season together."
Fan Reactions
Fans of the enigmatic Aussie driver have also been quick to share their thoughts on the McLaren split, with many suggesting he was pushed to exit after a string of uncomfortable rumours were proven accurate. Collectively, the F1 community has shared concerns over how the situation was handled and questioned whether the decision to Will Daniel Ricciardo Race for McLaren in 2023? Latest on the Aussie F1 Driver was underhanded and malicious. When initial reports broke that McLaren was eyeing Piastri, Ricciardo was immediately thrown into an awkward situation, constantly forced to defend himself over speculation that he could neither confirm nor deny.
Daniel Ricciardo's Future
With Ricciardo officially calling time on his stint behind the wheel at McLaren, the attention now turns to his future. No seats have freed up as of yet, meaning that the 33-year-old is currently an F1 star without a home, however, that could change soon. If McLaren does follow through with Piastri move, which they are expected to do, Ricciardo may be able to snag the spare seat at Piastri's current team Alpine. Additionally, new reports have suggested Ricciardo has already been approached by rival teams Hass, Alfa Romeo and Williams, with the former apparently the front runner.
ESPN reports that Haas team principle Guenther Steiner, who rose to prominence via the Netflix documentary series Drive to Survive, contacted Ricciardo before the mid-season break. At present, Denmark's Kevin Magnussen is under contract with the racing team on a multi-year deal, however, young prodigy Mick Schumacher's current deal is set to end at the culmination of 2022. It would be a good move for Ricciardo and Haas, which has wildly out-performed expectations in 2022, the only issue being Top F1 Drivers 2023 Salaries Revealed.
Ricciardo currently earns over AUD$20 million annual salary, while Schumacher is paid less than $2 million, and more payouts are on the way. It's been widely reported that McLaren's decision to dump Ricciardo will come at a serious cost, with the early contract termination set to net the West Australian a cool AUD$24 million. That figure takes into consideration his current salary and possible earnings from performance bonuses, which may be enough to see him take a pay cut and join Haas.
Whatever the case, the Daniel Ricciardo story is still just beginning. A messy breakup and a scorned driver with a point to prove certainly make for an intense 2023 season, not to mention, some serious Drive to Survive fodder. When the curtains are finally raised on Ricciardo's future, the McLaren stint could well be the catalyst for a great return. Here's hoping that second coming fans ordered is finally on the way.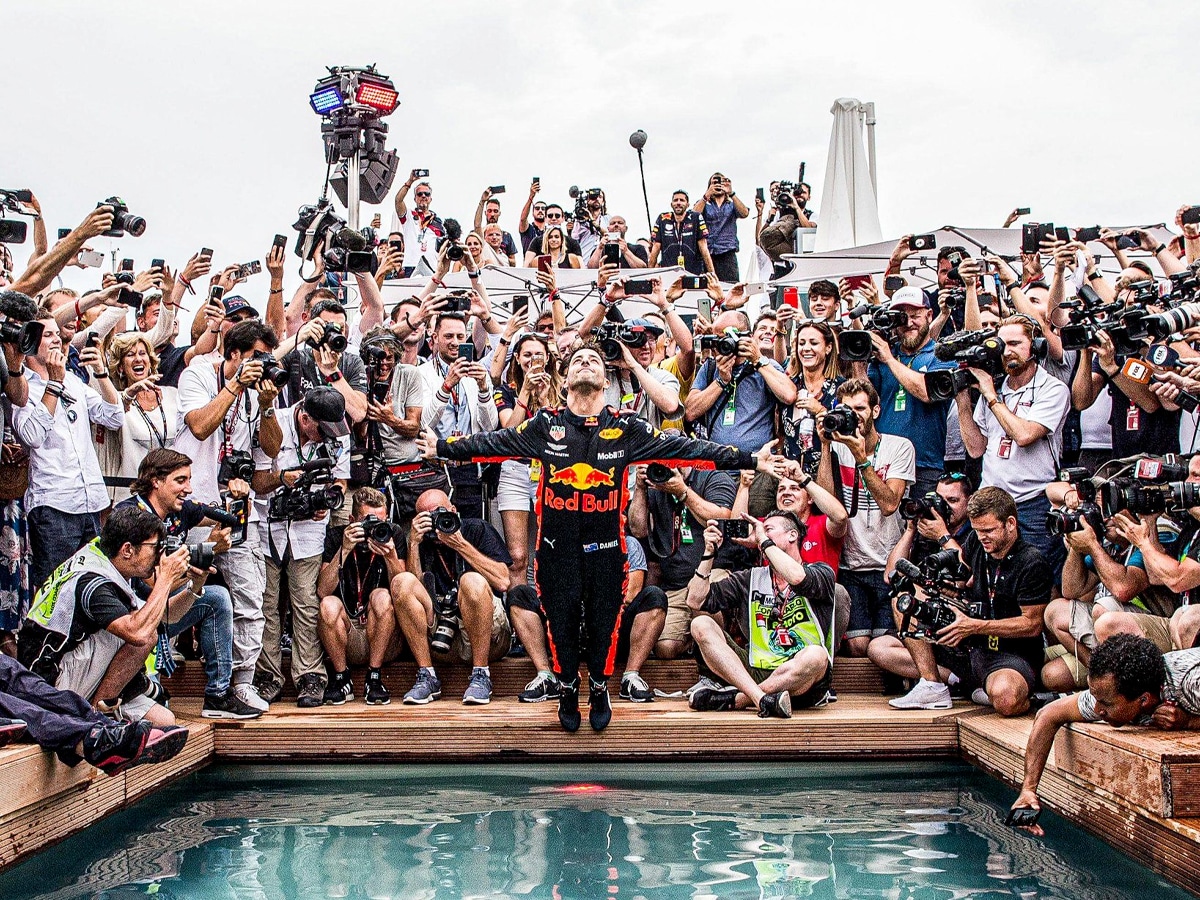 ---
Featured Video from Man of Many