24 Best Tailors and Bespoke Suit Shops in Sydney
Our beloved Sydney delivers an endless variety of reasons to dress up and go out, and Sydney's best tailors will infuse a palpable tier of perfection into the process. After all, nothing quite says you're a man of taste and intent like a perfectly tailored suit, Sydney style. It signifies to others that you like your fashion both timeless and customised, beaming with universal appeal but quite literally made to measure the contours of your singular identity. If you're seeking the best Sydney suits or a top Sydney tailor, look no further than our list of the 20 Best Sydney Tailors and Bespoke Suit Shops below. Dress well, my friends.
---
You'll also like:
14 Best Tailors and Bespoke Suit Shops in Melbourne
Made to Measure – Man of Many's Guide to Buying a Tailored Suit
INTERVIEW: Bespoke Corner 24/7 Traveling Tailor Hits Sydney
---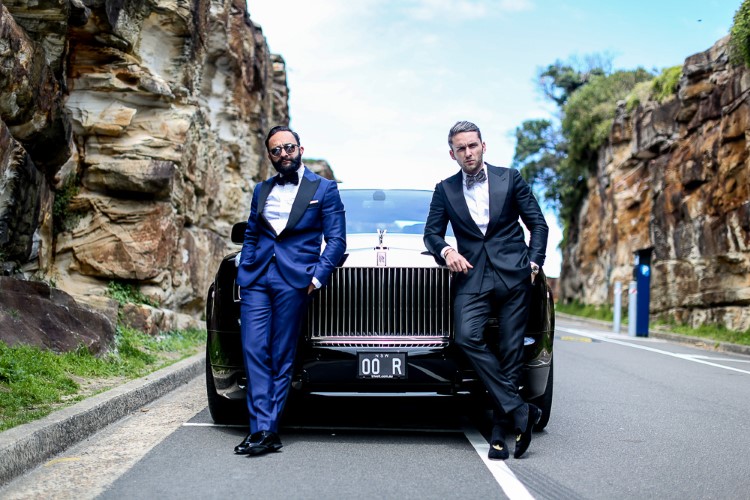 The Bespoke Corner
Founded by a seasoned Sydney tailor and a popular men's fashion blogger, The Bespoke Corner is one of the city's best suit makers, keeping things simple, stylish and affordable. This Sydney suit shop has a Kung-Fu grip on technique and therefore operates like a well-oiled, made to measure machine. Call and make an appointment, get a fitting, and 4-6 weeks later your suit is ready. That's what the Sydney tailor-made suit experience is all about.
Location:
1/55 Regent St, Paddington NSW 2021
Phone: 02 8417 2323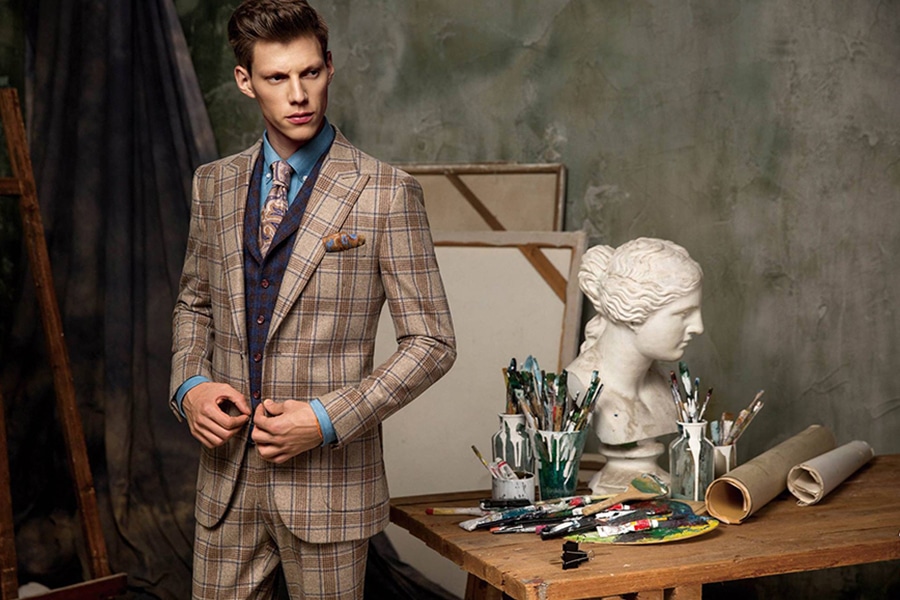 Germanicos Bespoke Tailors
Germanicos Bespoke Tailors has a simple motto of making customers look and feel like a million dollars. But don't worry it won't set you back that much. Germanicos has been tailoring bespoke suits with Australia's largest range of quality European fabrics to Sydneysiders for almost two decades. The award-winning tailor house produces a unique pattern for each client to ensure every suit fits to perfection. Some of their satisfied customers include Hugh Jackman, Ruby Rose and Ronan Keating. So if you're in need of a dashing bespoke suit, why not put yourself next in line?
Location:
19-29 Martin Place, MLC Centre, Sydney NSW 2000
Phone: 1300 824 567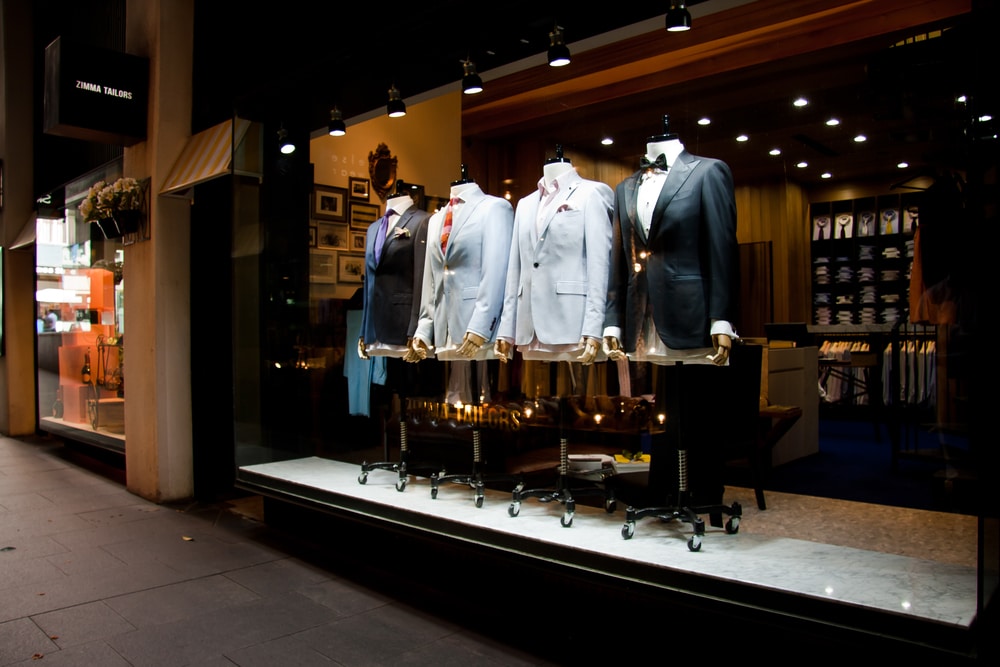 Zimma Tailors
Roger Shamoun spent years studying the craft in Europe. In 2011 his sartorial expertise culminated in the debut of this Sydney bespoke suit shop. Needless to say, Roger knows fabric and he knows how (and how not) to tailor a suit to perfection. Consequently, Zimma Tailors has a very loyal following that grows by the minute. Come here for not just one of Sydney's best tailored suits, but for a one-of-a-kind education on craftsmanship itself.
Location:
3 Palling Lane, Ivy, 330 George St, Sydney NSW 2000
Phone: 02 8065 2726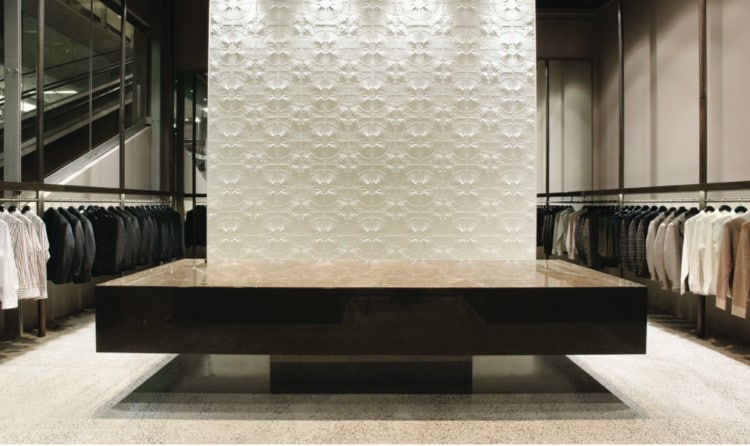 Brent Wilson
In Sydney, tailor made suits are more than fashion statements, they're a way of life. No one knows this more than Australian brand Brent Wilson. Since launching in 2006, Brent Wilson has become a premier name in men's fashion, and as of late they're synonymous with limited edition collections sought after by the rich and famous. As such there's a heightened and inspired sense of both luxury and exclusivity every time you walk through the door. Come to their Sydney branch and immerse yourself in the world of high living.
Location:
The Galeries
500 George Street
Sydney NSW 2000
Phone: 02 9283 2339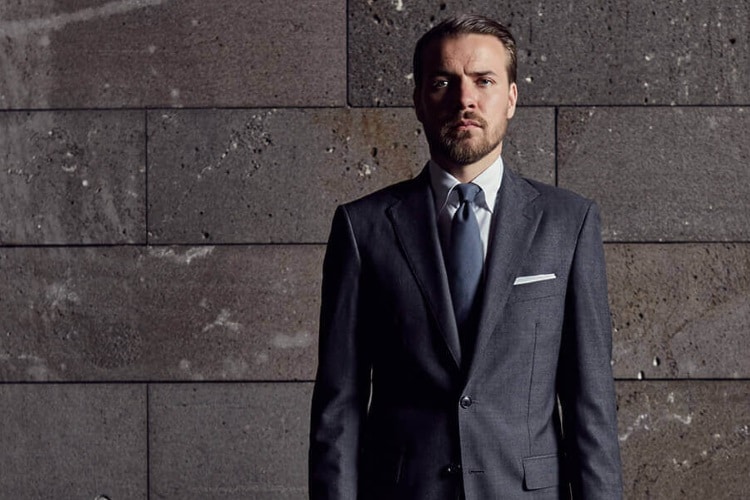 Suit Shop
It doesn't get simpler than the name Suit Shop, and the streamlined operation duly abides. In other words, this Sydney suit shop keeps the process completely affordable and completely painless without sacrificing one iota of customer service. Book a free 45-minute consultation and discover yourself.
Location:
412 – 414 George St, Sydney NSW 2000
Phone: 488 994 599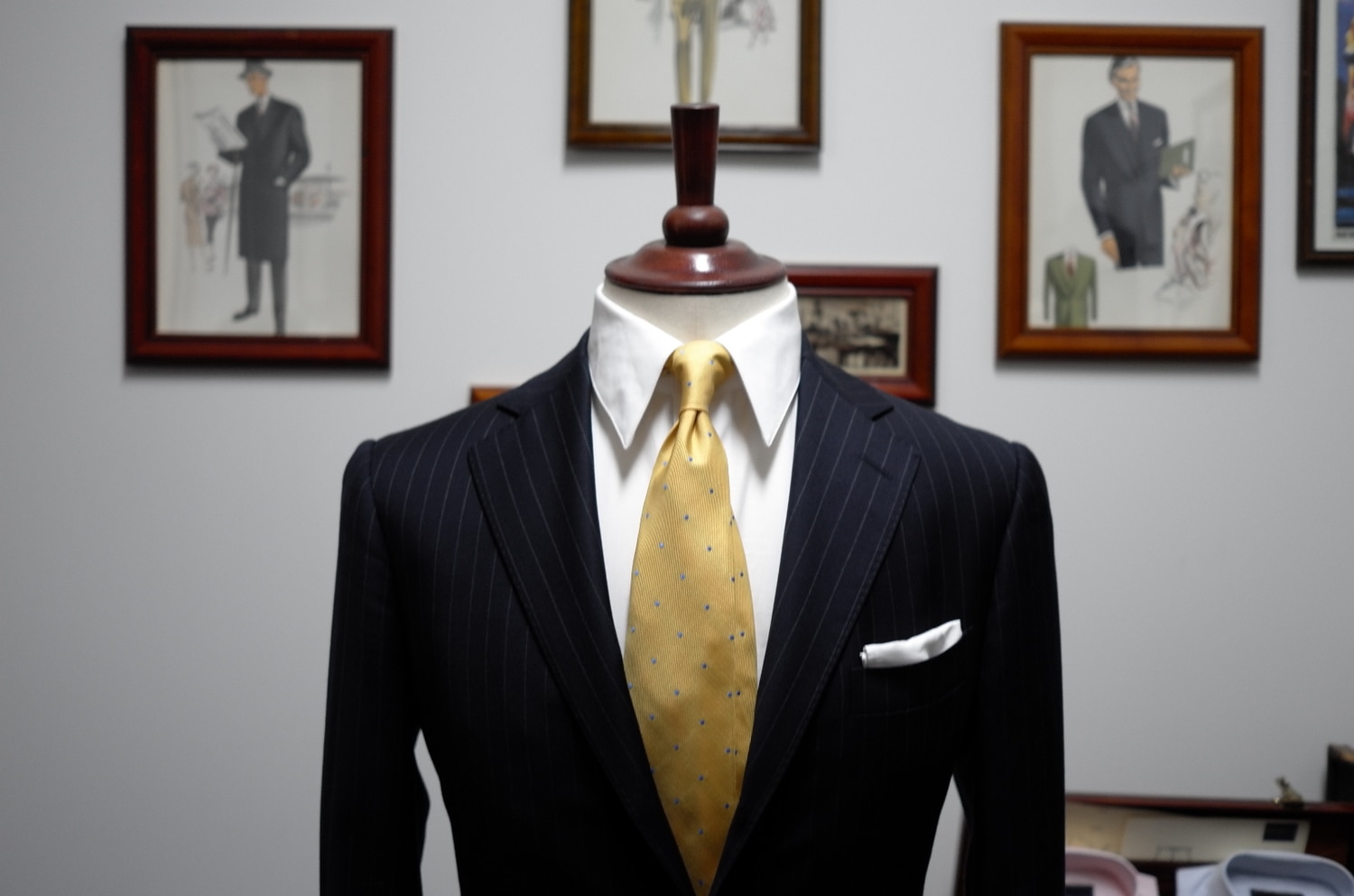 Herman Bros & Co.
Located in the suburb of Burwood is one of Sydney's best tailors, where you'll find both a suit and an experience to cherish for ages. To enter Herman Bros & Co. is to gain a lifetime membership to an exclusive club. This top Sydney tailor is in fact so confident all around that your first fit comes with a guarantee and they keep your model pattern permanently in stock afterward so you can replace parts or alter the overall shape. Check them out.
Location:
42 Railway Parade, Burwood NSW 2134
Phone: 720 0464 1081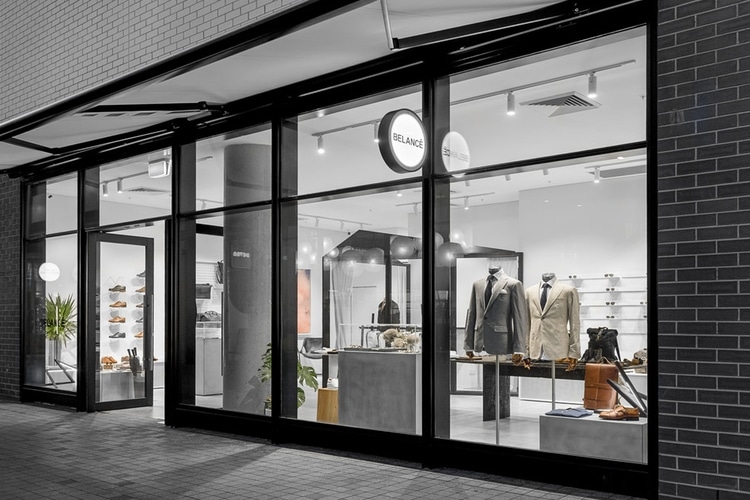 Belance
What started as a vital destination for handpicked menswear accessories blossomed into one of Sydney's best suit shops and made to measure services. Located in the heart of Paddington, Belance offers two stories of prime, sophisticated style. Expect to find top notch tailoring, a range of premium brands, and a menswear accessory selection that remains second to none. That's paired with customer service that will downright spoil you silly. Suffice to say, Belance has it all and then some. Come sharp and leave sharper, gentlemen.
Location:
Barangaroo: Shop 1, 3 Sussex Street, Barangaroo NSW 2021
Phone: (02) 9290 1013

Paddington: 8 William St, Paddington NSW 2021
Phone: 02 8041 1592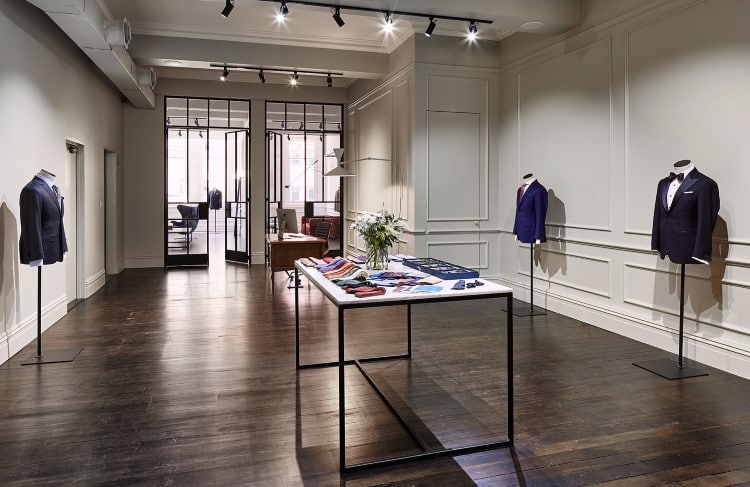 Oscar Hunt Tailors
Known for their powerful suits and exceptional showrooms, Oscar Hunt is a leading name in fashion and a surefire ticket toward feeling like a million bucks. They have over 3500 premium fabrics to choose from and keep pace with all the latest industry trends and innovations. Should you visit the made to measure suit shop in Sydney, you'll leave being one huge and formidable step ahead of the pack.
Location:
2/73 York St, Sydney NSW 2000
Phone: 02 8097 2470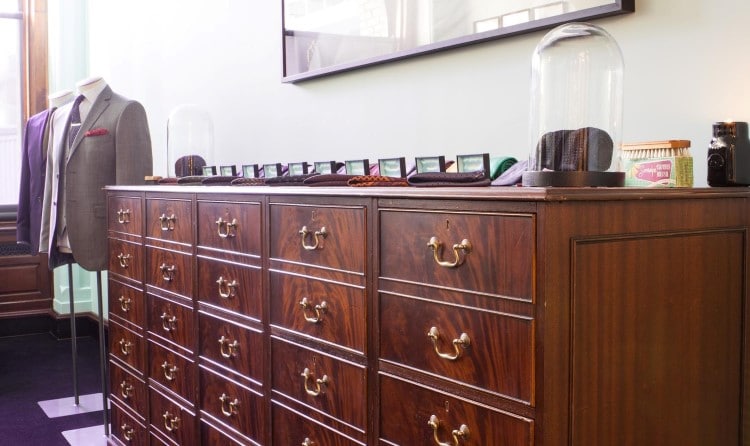 Crane Brothers
Crane Brothers fashions itself as "contemporary tailors" and that contemporisation goes beyond the garments. Their website is a veritable resource when it comes to pretty much any question one might have about made to measure and Sydney custom suits. Should you go visiting this tailoring showroom, rest assured you're in the hands of experts who have seen or thought of it all, and have prepared themselves accordingly.
Location:
Suite 410, 350 George Street, NSW 2000
Ph: +61 2 9238 0511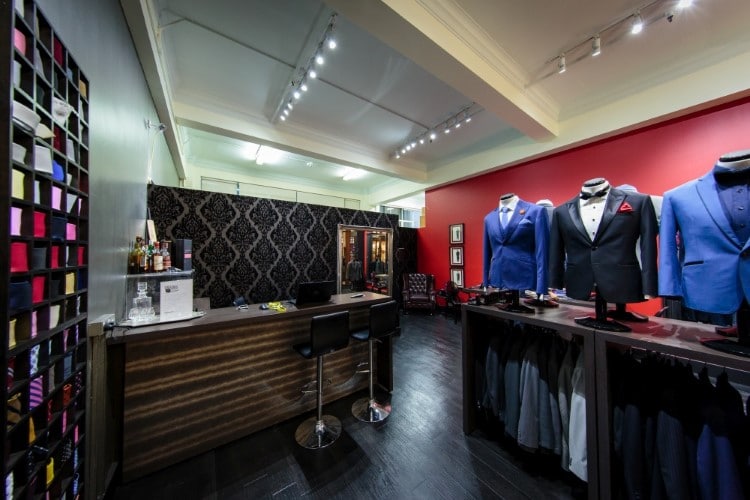 Montagio
Montagio has the Sydney tailor made suit down to a science. In fact, they've determined that their suits fit perfectly no less than 4 out of 5 times. To make up for those instances where a small adjustment is required, Montagio goes the extra mile. Not only does the shop offer an Alterations Allowance to account for any minor alterations, but if the suit still doesn't fit perfectly they'll remake it from scratch, guaranteed.
Location:
The Dymocks Building, 2/428 George Street, Sydney NSW 2000
Phone: 02 9045 0508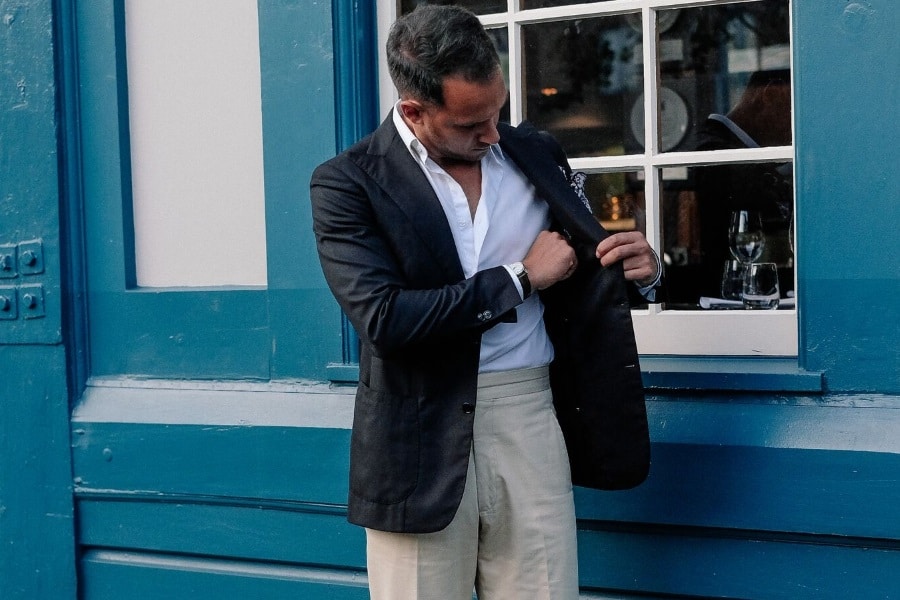 Mr A Taylor
Mr A Taylor is Sydney's go-to authority for all things Neapolitan suiting. This style, from the south of Italy, is famous for its hand stitched lapels and shapely pockets, with soft angles and elegant lines which accentuate quality materials and a shapely fit. Mr A Taylor also offers a travelling service, if you're unable to make it to their showroom.
Location:
Located on Queen Street, Woollahra, Sydney.
Phone: 0425 398 504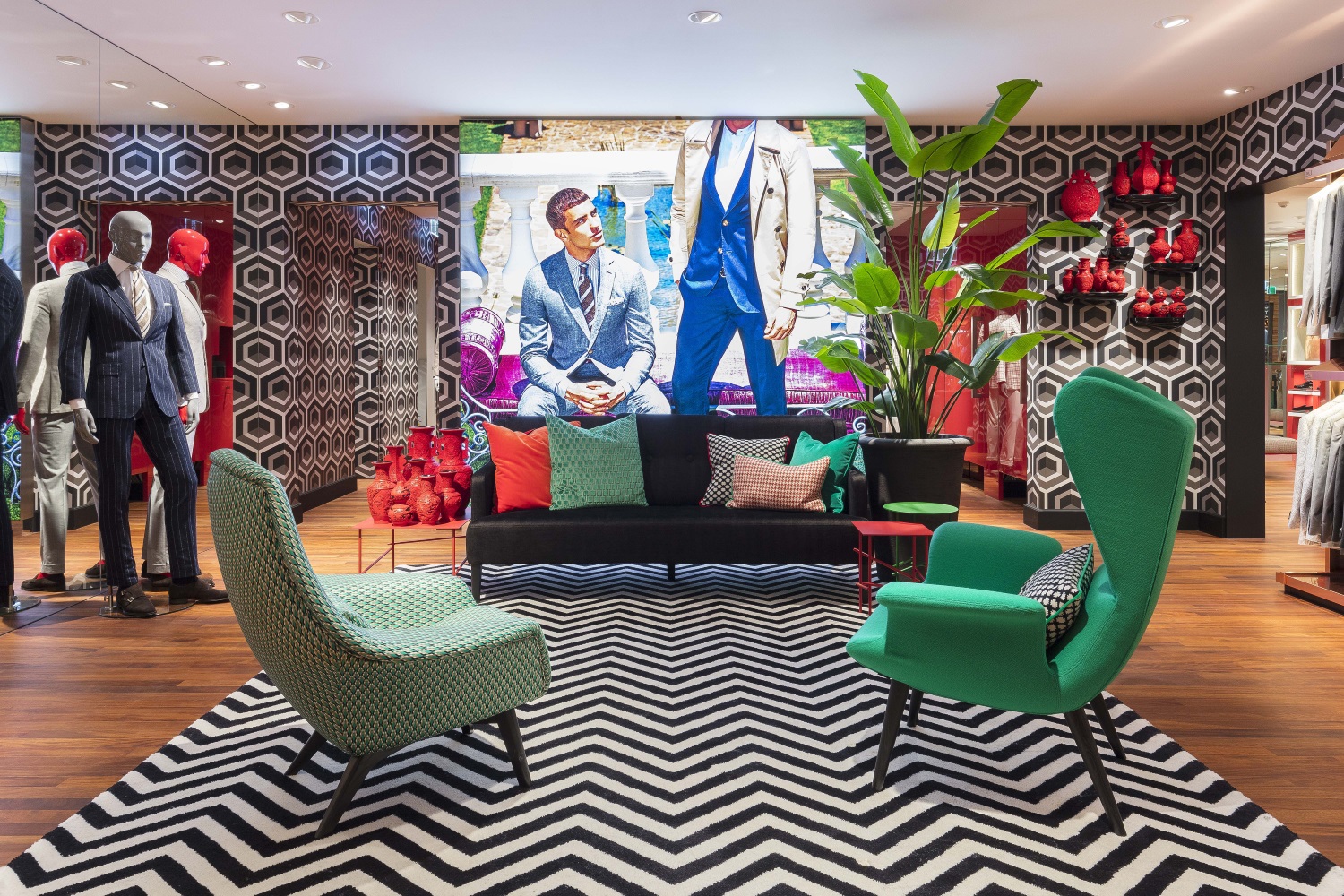 Suitsupply
Suitsupply opened the doors to their Sydney Store in early 2018, having taken the world of tailoring, made to measure and off-the-rack / online shopping by storm in 2011. Their use of premium materials, paired with a huge inventory and tailors on site make it possible to be in and out with a perfect fit in under an hour, and you'll get plenty of change back out of a grand. They'll even make you a perfect coffee–this Sydney suit shop knows how to look after a customer.
Location:
Shop 3/5 Martin Pl, Sydney, NSW 2000
Phone: (02) 8880  0768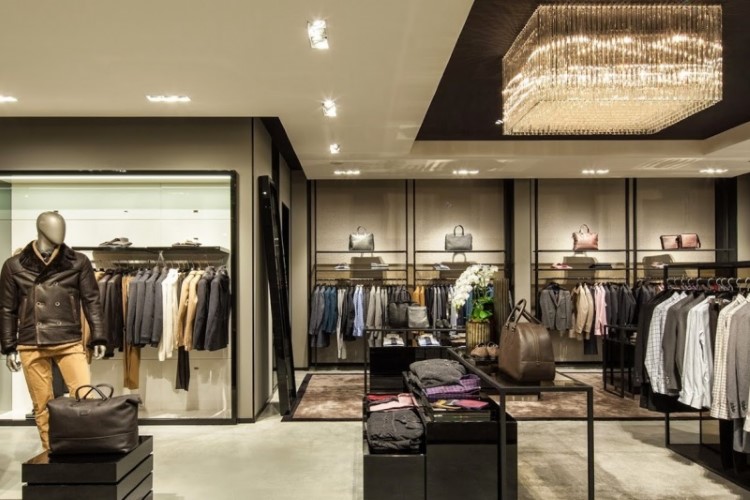 Hugo Boss
Let's be frank here. You already know the name Hugo Boss. That's because the brand is an absolute global champion when it comes to men's fashion. Hence, if you're looking for a dependably stylish made to measure experience, you already know that one of their Sydney suit shops is the place for you.
Locations:
97-107 King St, Sydney NSW 2000
World Square, 644 George St, Sydney NSW 2000
500 Oxford Street, Shop 4034-4035, Bondi Junction NSW 2022
g024/345 Victoria Ave, Chatswood NSW 2067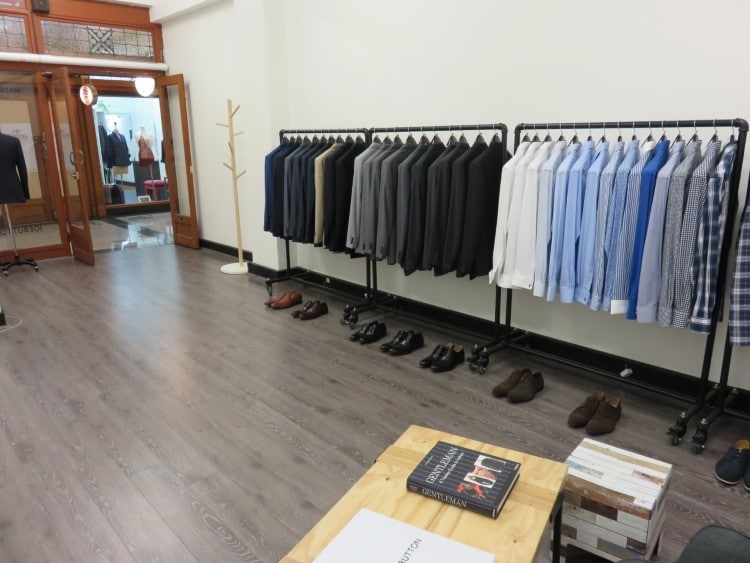 Joe Button
In 2010, two friends named Modi Song and Melissa Lee were working in corporate finance with dreams of creating their own custom clothing business. When the passion became too strong to deny, Modi and Melissa quit their jobs and Joe Button was born. Their goal is simple: give a young generation of men and women quality threads at an affordable rate. Pair that with some truly personalised customer service and Joe Button becomes your Sydney custom suit shop of choice.
Location:
The Dymocks Building, 5/428 George St, Sydney NSW 2000
Phone: 02 8005 6327
Ian Nessick
For those seeking a truly artisanal men's suit, look no further than Ian Nessick. This brilliant Aussie label gathers the best fabrics from around the world and then uses them to hand-make magnificently understated suits one at a time. Supply is limited to what the label produces and that's exactly why you came here.
Location:
28 Oxford St Paddington NSW 
Phone: 02 9380 9604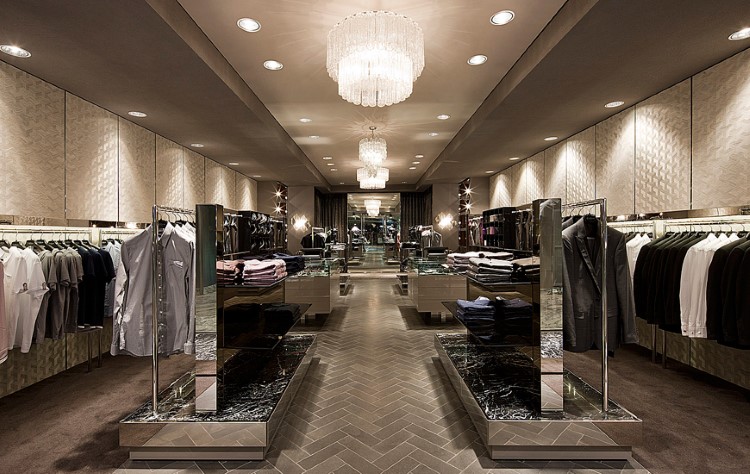 Calibre
With 25 years of success behind it, Calibre has earned itself a stellar reputation as a leading name in Australian menswear. When it debuted, Calibre was the first up-market boutique just for men–that alone gave it a trailblazing edge as one of Sydney's best suit shops. Nowadays there's plenty of competition, but the brand still stands out from the pack thanks to designs and garments as accessible as they are fashionable.
Location:
Westfield America Trust, City Shop 4024,, 188 Pitt St, Sydney NSW 2000
Phone: 2 9223 8988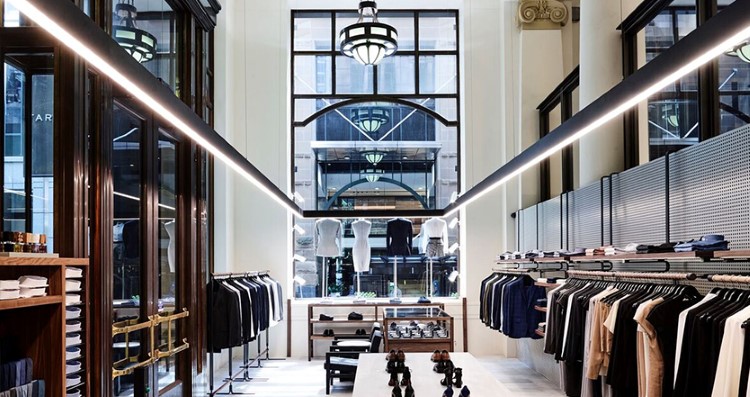 Farage
Since its launch in 1998, Farage has honed its skills to achieve the pillar of craft and design. Their men's and women's collections represent a range of brilliant styles and timeless techniques. Visit this Sydney suit shop to partake in a living tradition.
Location:
500 Oxford St, Bondi Junction NSW 2022
Phone:2 9388 0738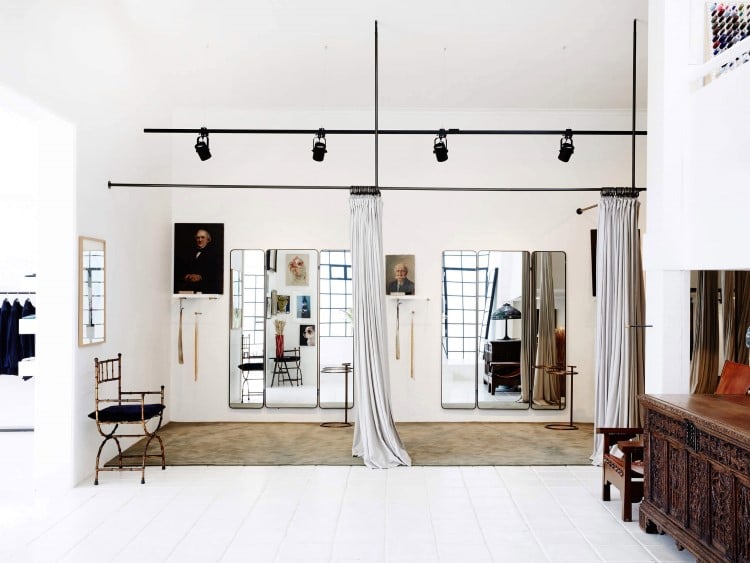 P. Johnson Tailors
P. Johnson Tailors is a menswear shop that treats the custom made suit like a work of art (which it is). Drawing from the well of Italian tailoring traditions, P. Johnson Tailors emphasise qualities like wearability, lightness and prestige. Each suit is thereby supremely comfortable but never without a distinct, stylish edge. These are the suits you end up falling in love with because you feel like you can wear them any time, any place. Remember, it's more than craftsmanship–it's clothing as art form.
Locations:
The Strand Arcade, Level 2, 127/412-414 George Street, Sydney NSW 2000
Walker Ln, Paddington NSW 2021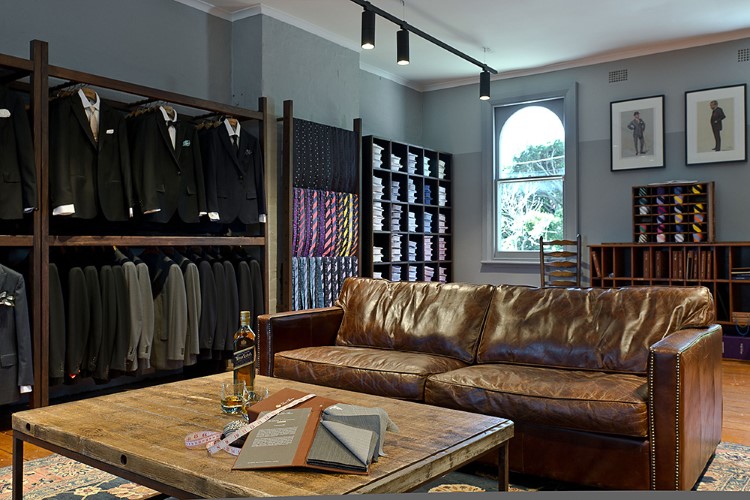 M.J. Bale
In just under a decade, menswear brand M.J. Bale has developed into a ubiquitous presence. That's because founder Matt Jensen sticks to the reliable tenets of masculine elegance and style. The brand also works closely with suppliers and customers alike. The result is dependable fabric, dependable service, and a classic tailor made Sydney suit. If you don't want to overthink the whole made to measure process, there's almost definitely an M.J. Bale suit shop close by for your convenience.
Locations:
Market St & Pitt Street, Sydney NSW 2000
Chifley Plaza, ug18/2 Chifley Square, Sydney NSW 2000
2/14 Martin Pl, Sydney NSW 2000
Queen Victoria Building, 30/455 George St, Sydney NSW 2000
Shop 4047 Westfield Parramatta, 159-175 Church St, Sydney NSW 2150
Greenwood Plaza, Shop P24, 36 Blue St, Sydney NSW 2060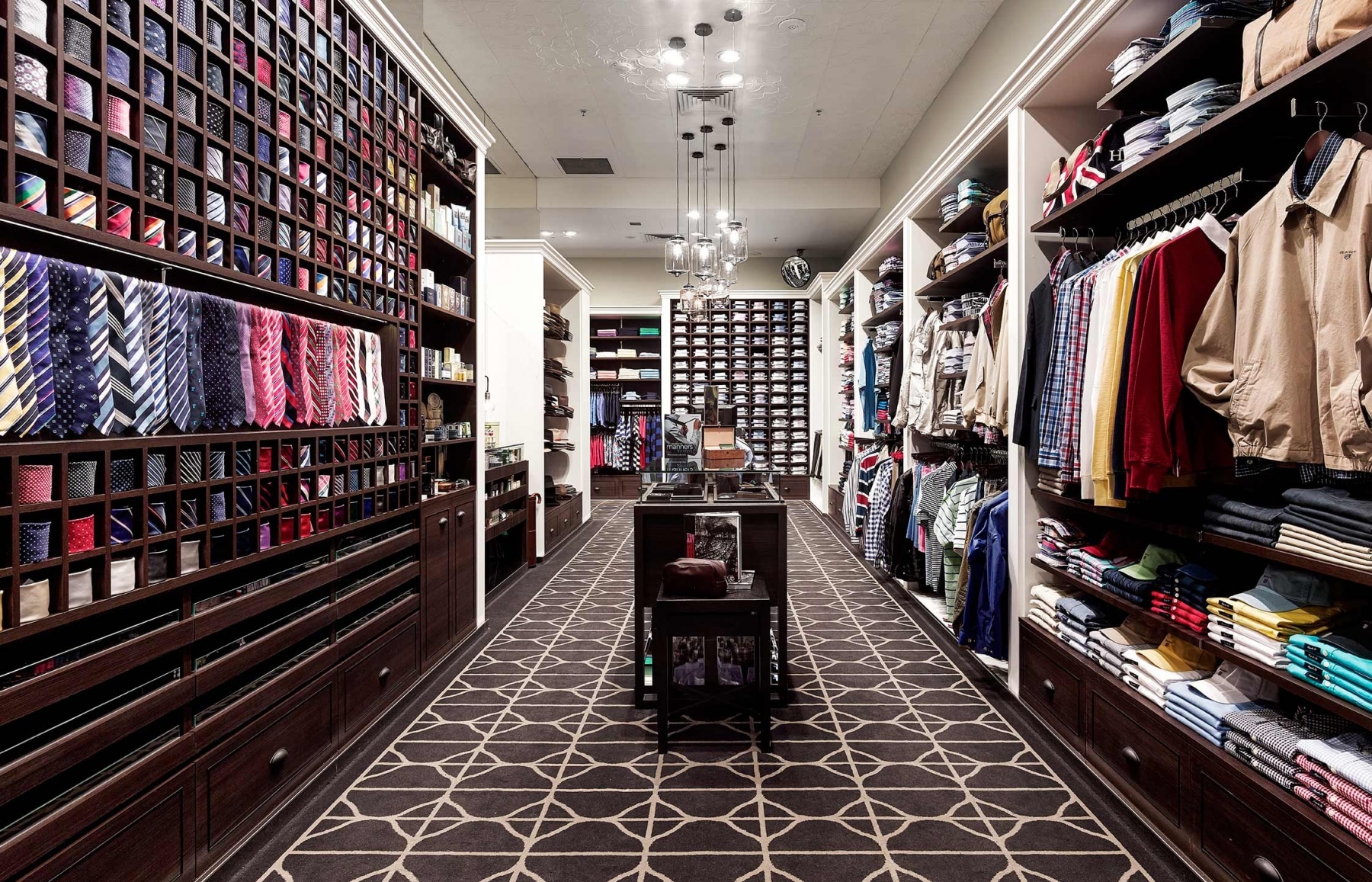 Henry Bucks
Here's a brand that goes way back, and by way back we mean all the way to 1890! To this day the company remains family owned and operated. Naturally, that puts some true passion and expertise in their pocket, which they'll happily pass on to you. Come here to indulge your sophisticated palate and genuine eye for design, like so many gentlemen before you.
Location:
23-25 O'Connell St, Sydney NSW 2000
Phone: 02 9232 4255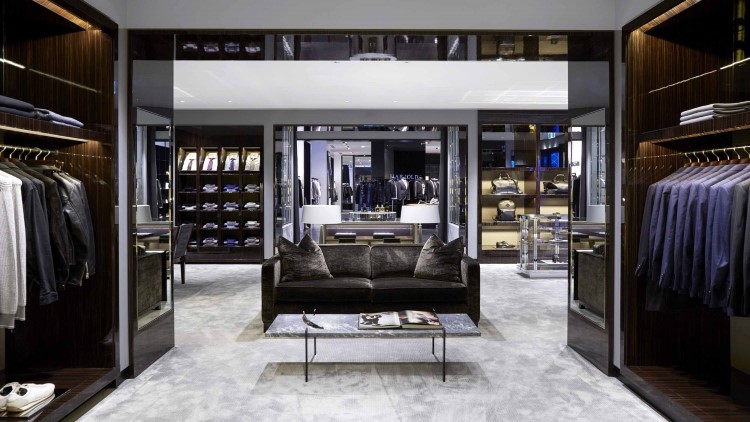 Harrolds
More than a suit shop, Harrolds is a menswear institution. Visit their Sydney branch to find the latest and greatest from designers like Tom Ford. Throw in some of the finest available tailoring and you've got yourself a suit that's both form-fitting and eye-catching.
Location:
188 Pitt St, Sydney NSW 2000
Phone: o2 9232 8399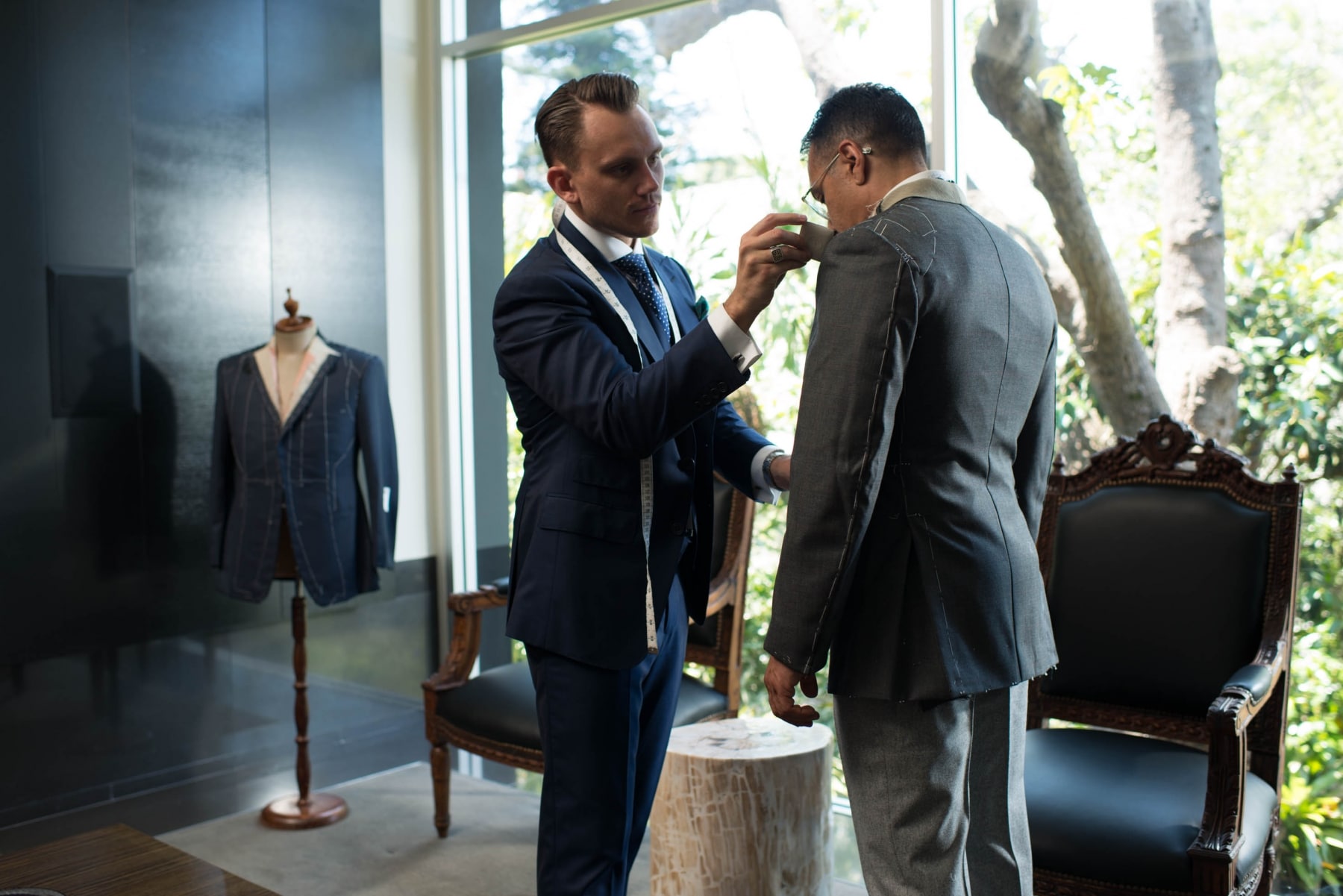 G.A. Zink & Sons
Here's another operation that goes back so far it might very well be the reason your great grandma was so attracted to your great grandpa in the first place. In other words, there's a respectable chance you have G.A. Zink & Sons to thank for your very existence. Show the leading Sydney tailor how much you appreciate their effort by bringing them some of your business. They'll return the favour with exceptional customer service and a classic Sydney bespoke suit.
Location:
56 Oxford St, Darlinghurst NSW 2010
Phone: o2 9331 3675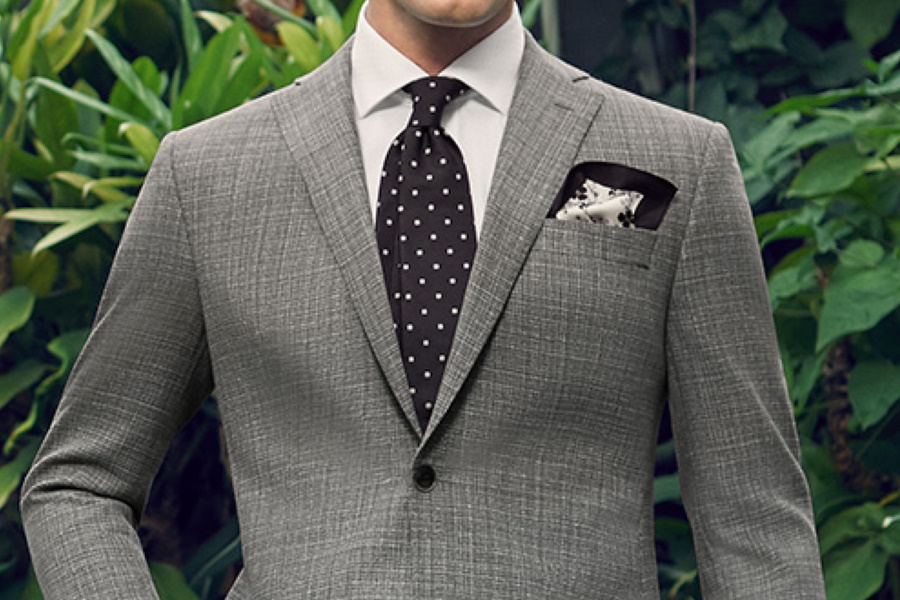 Anthony Squires
Since 1948, Anthony Squires has been putting fine suits on the backs of Sydney's elite businessmen, professionals and those in the public eye, and their attention to detail and strict use of the finest materials has earned them a reputation that's helped them spread to 40 flagship stores across Australia and New Zealand. Perhaps most impressively, Head Tailor, Dominic, has been with the company for 61 years, and still spends every day with his hands on a Squires suit.
Location:
80 Elizabeth St, Sydney NSW 2000
Phone: 02 9230 0519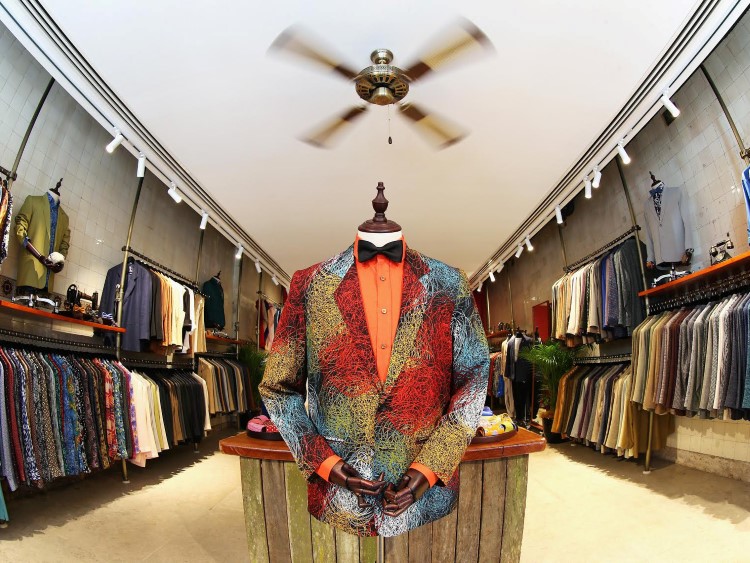 Joe Bananas
With a name like Joe Bananas, you'll naturally expect some colourful designs from this Sydney garment shop. However, that doesn't mean you won't find plenty of classic style from their made to measure linen suits. Needless to say, Joe Bananas covers every extreme. This allows you to choose accordingly based on your own extremes or lack therof. As with all proper customised experiences, the power is ultimately in your hands.
Location:
103 George St, The Rocks NSW 2000
Phone: o2 8540 0736

Have you subscribed to Man of Many? You can also follow us on Facebook, Twitter, Instagram, and YouTube.
---
You'll also like:
14 Best Tailors and Bespoke Suit Shops in Melbourne
Made to Measure – Man of Many's Guide to Buying a Tailored Suit
INTERVIEW: Bespoke Corner 24/7 Traveling Tailor Hits Sydney
---