11 Best Men's Fashion & Clothing Stores in Sydney
Barcelona. New York City. Paris. Sydney? Yes, the Harbour City has emerged as one of the menswear Meccas of the world. Its fashion scene continues to flourish, attracting international clothing staples while breeding a new generation of style boutiques and up-and-coming designers. Consequently, the men's fashion stores in Sydney remain top of the line. But before you run off to the famous shipping districts of Paddington and Bondi Junction with your iPhone in hand, we recommend exploring your options first. After all, with a great selection, there come a great number of Sydney men's stores that might be passing you by. Here's our list of the best men's Fashion Stores in Sydney:
You'll also like:
20 Best Tailors and Bespoke Suit Shops in Sydney
12 Best Sneaker Stores in Sydney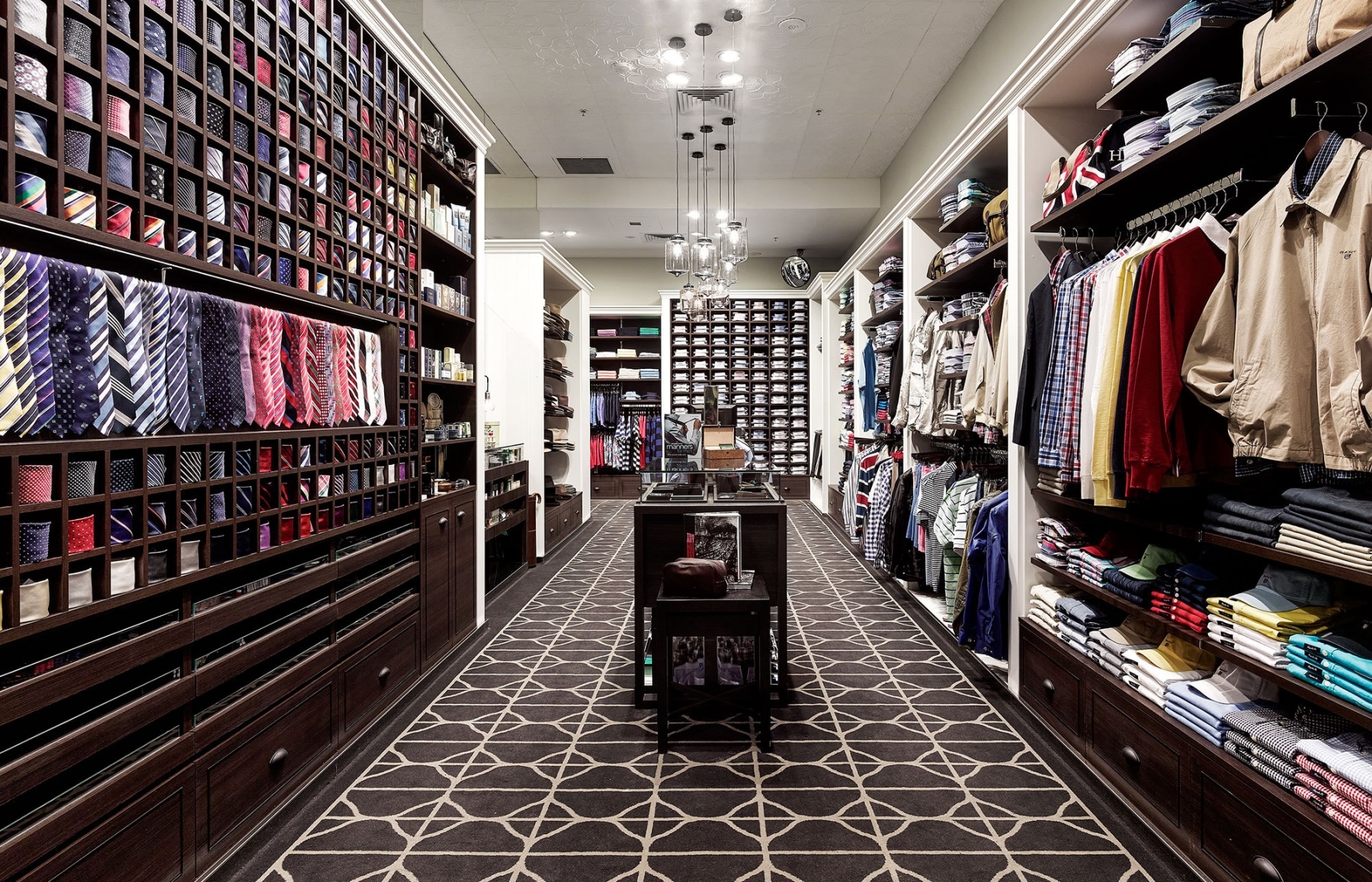 1. Henry Bucks
With over 120 years of history, Henry Bucks has become a cultural tailoring staple that's best known for its stellar craftsmanship. Sophisticated lads with an affinity for bespoke attire are afforded nothing but the finest suiting brands once stepping inside this menswear shop that includes Boglioli, Canali, and Richard James. Enter this Sydney's men's shop and step downstairs to encounter racks upon racks of cords, chinos, and flannels. Or simply treat yourself to a close shave and Dormeuil suit as part of the company's custom-made program.
Address: 23-25 O'Connell St, Sydney NSW 2000
Phone: +61 2 9232 4255
Trading hours: Mon-Sat 11am-4:30pm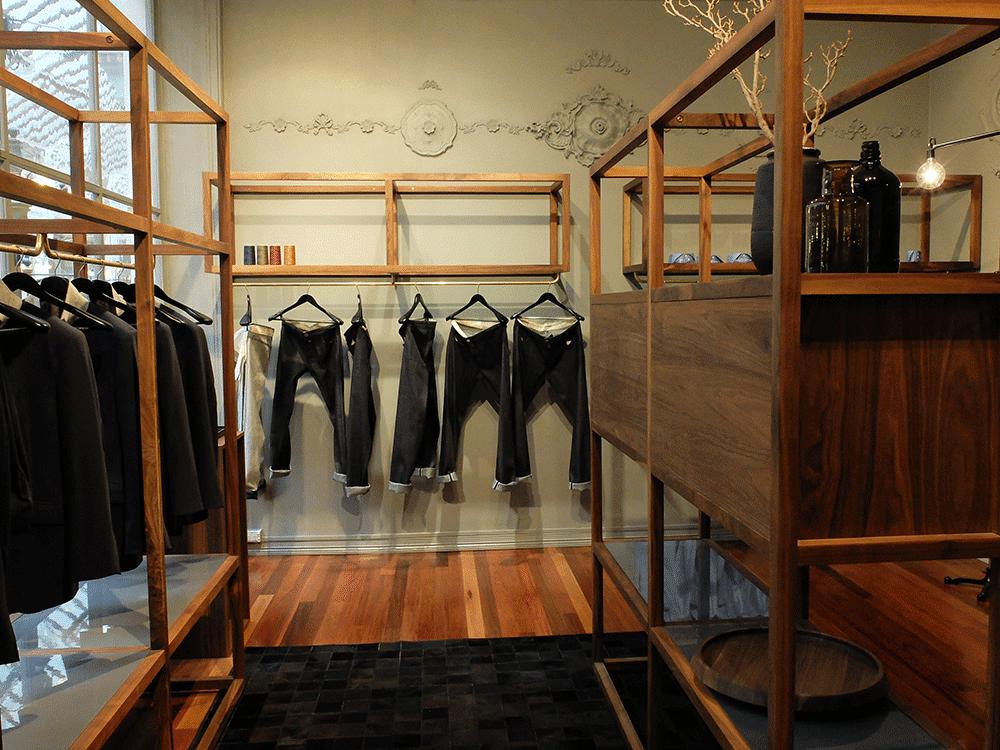 2. Mister Mister
The made-to-measure suit and shirt brand specialize in "on production, function and usability" to assemble the finest menswear for distinguished gents. Well-known industrial designer Daniel Narvaez brings together modern and traditional production techniques for customizable styles chosen by you—from cuts and fabrics to the accessorized detailing (cuffs, lapel, etc.). Each garment is crafted from personalized patterns made especially for the wearer, which best embodies their fashion taste.
Address: 2/412-414 George St, Sydney NSW 2000
Phone: +61 2 8040 2152
Trading hours: Mon-Wed & Fri 10am-6pm, Thu 10am-7pm, Sat 10am-4pm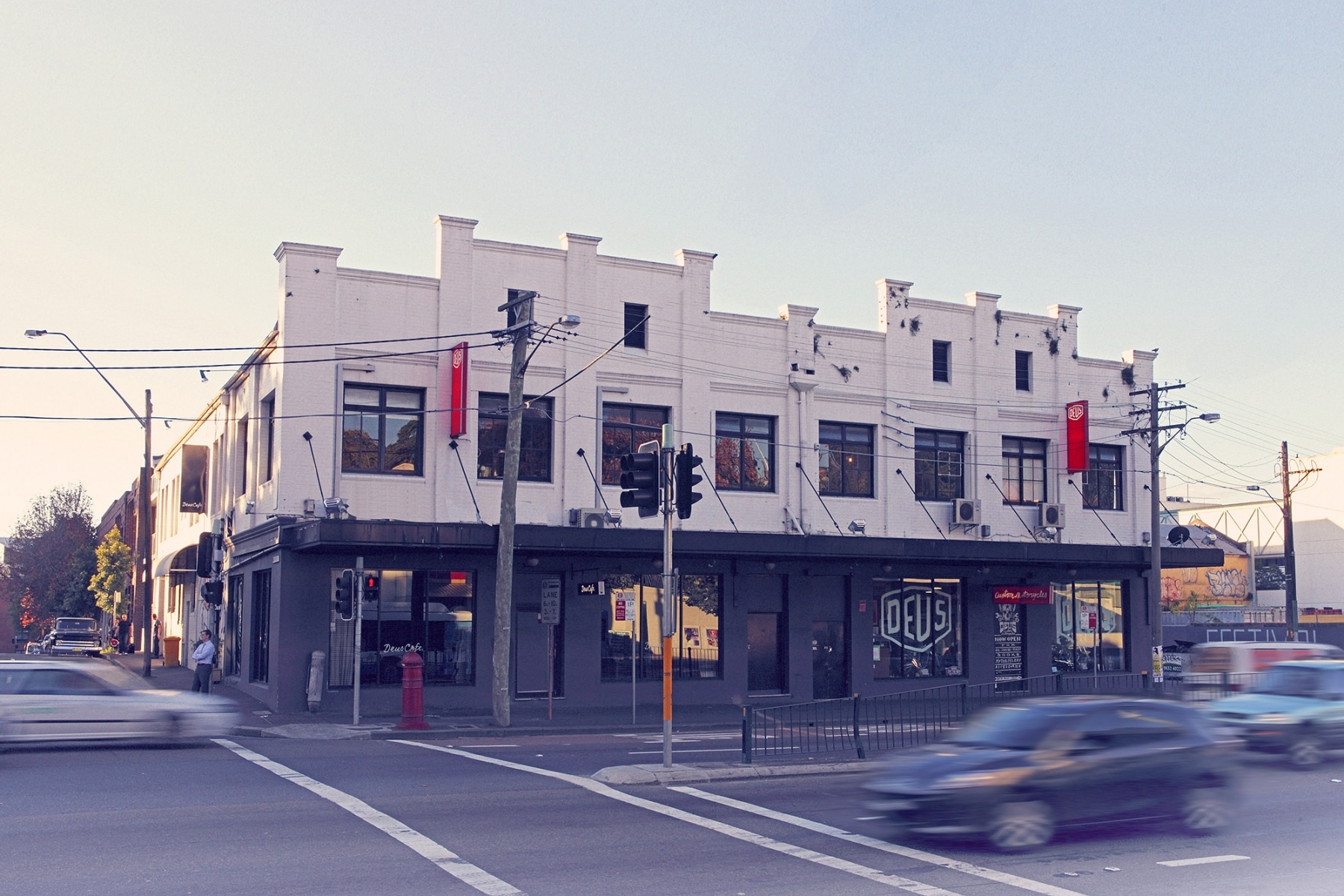 3. Deus Ex Machina
Bikers and wannabe riders looking to upgrade their road attire need look no further than the Deus showroom. Those stepping into the retail space will stumble upon traditional rider apparel such as boots, jackets, and vintage shades to match with their bikes. The House of Simple Pleasures also stocks a number of cult brands like Belstaff, Redwing, and Schott just to name a few. It doesn't hurt to window shop for a new chopper while inside either. Deus Ex Machina is one of the best men's stores in Sydney and it's about damn time you've heard about it.
Address: 98-104 Parramatta Rd, Camperdown NSW 2050
Phone: +61 2 8594 2800
Trading hours: Mon-Sat 9am-5pm, Sun 9am-4pm
Address: Shop 1/18 Raglan St, Manly NSW 2095
Phone: +61 2 8590 3187
Trading hours: Mon 7am-2pm, Tue-Fri 7am-1pm, Sat-Sun 7am-4pm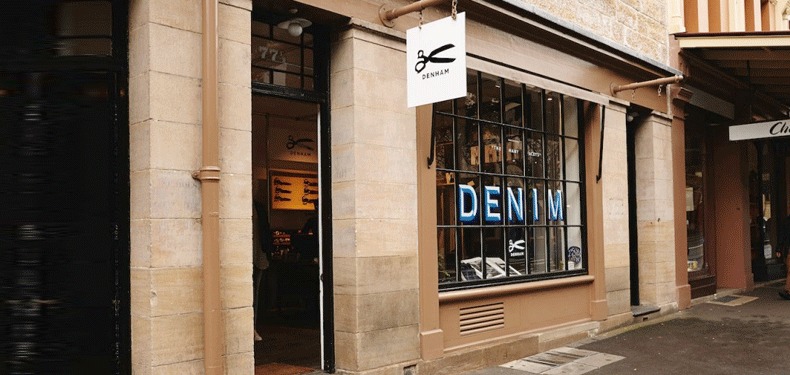 4. Denham
This contemporary men's shop in Sydney continues to cultivate the denim culture with its fresh-cut dungarees. Denham masters in fabric effects and the finest details such as chain stitching and five-point pockets, tailoring American-style pants cut from high-quality Japanese denim. The store is still garnering notoriety for its dapper selection of hats, jackets, and shirts, all of which pair perfectly with its line of premium slacks.
Address: Myer, 436 George St, Sydney NSW 2000
Phone: (02) 8015 6580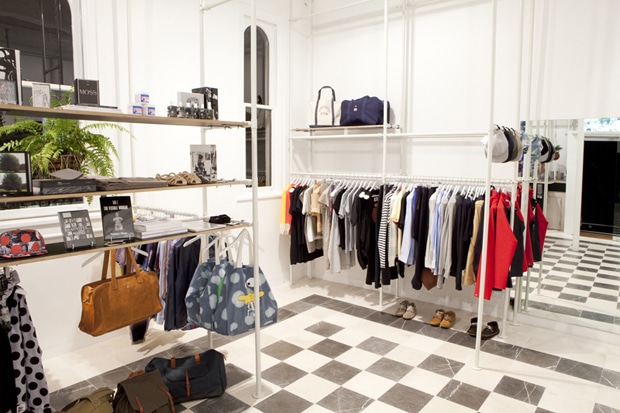 5. P.A.M.
The cult streetwear boutique features some of the freshest and most innovative apparel—combining creative designs with profligate humour that appeals to millennials. Perks & Mini collections are sewn from organic fabrics, adding authenticity to its urban design style. The Sydney men's store is bedecked in all white with floor-to-ceiling racks and checkered floors that serve as a chic backdrop for its colourful merchandise. It also houses several other indie favourites like Billionaire Boys Club, Bless, Cosmic Wonder, and Wood Wood.
Address: Suite C/20 Burton St, Darlinghurst NSW 2010
Phone: +61 2 9360 5488
Trading hours: Mon-Sat 11am-6pm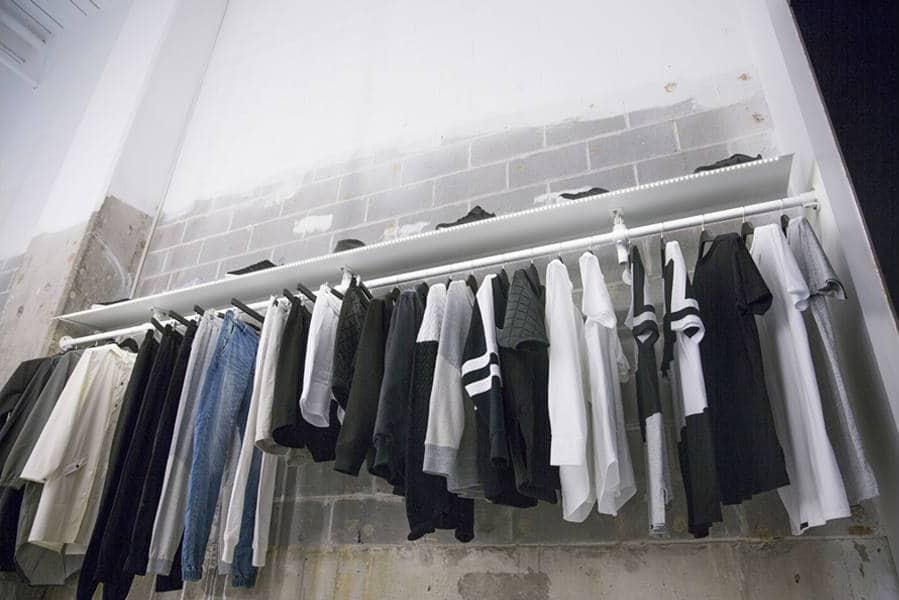 6. Subtype
Don't think of Subtype as a high-end sneaker shop. That would be insulting. Instead, envision it as a gallery experience showcasing the most exclusive athletic footwear styles and trending apparel sourced from premium collections across the globe. Hypebeasts looking to elevate their sneaker game can browse through a selection of influential styles from the world's hottest shoe brands including Nike, Adidas, ETQ, Filling Pieces, Onitsuka and more.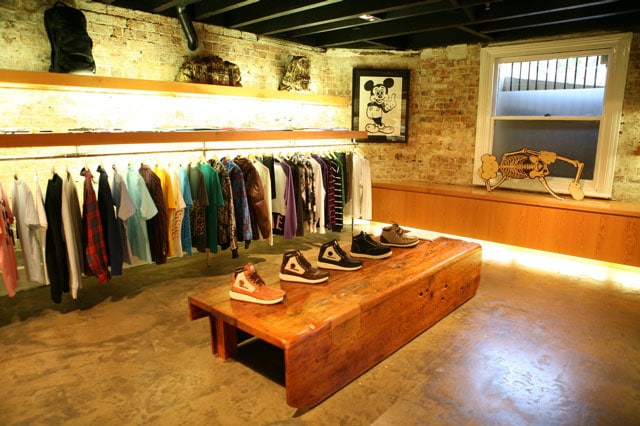 7. Supply
Located on Burton Street, Supply is a fashion haven for swank hipsters in search of the latest swag from the hottest brands. The Sydney men's store carries indie and "limited tier" products—apparel, accessories, and footwear—from a large variety of established brands such as Bathing Ape, Comme des Garcon, Nike, Palace, Stussy, and WTAPS. And that's only a third of what it offers.
Address: Cnr Burton & Riley St, Darlinghurst Sydney, NSW 2010
Phone: +61 2 9361 0188
Trading hours: Mon-Fri 11am-6pm, Thu 10am-8pm, Sat 10am-6pm, Sun 11am-5pm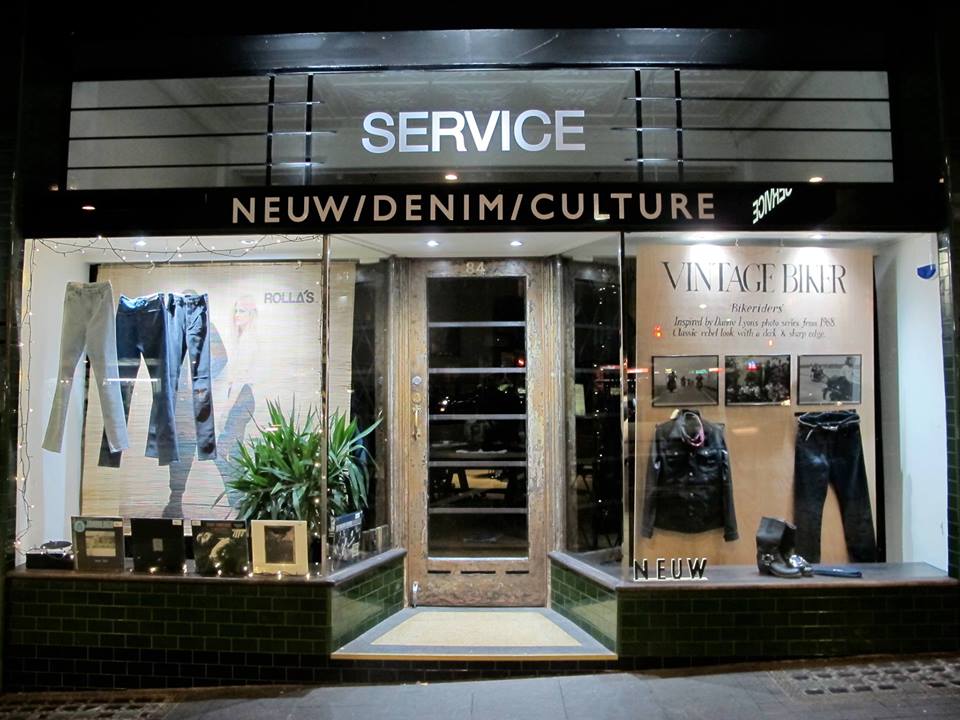 8. Service by Neuw Denim
Label co-founder Richard Bell stands by the statement, "jeans mean something." Which is why he's expanded the Neuw Denim imprint by opening this all-denim store dedicated to the beloved clothing garment. The brand has amassed over 3,000 pairs of jeans from different fashion eras, using modern tailoring methods to cut its own seasonal collections. By delivering a great fit and personalized look, Service pretty much embodies its moniker, and duly stands above similar men's stores in Sydney.
Address: 2/17 Lawson Street, Byron Bay, NSW 2481
Phone: +61 2 6680 9880
Trading hours: Mon-Sun 9:30am-5:30pm
9. FEIT
For years, FEIT has developed a hardcore following for its organic approach to shoe craftsmanship. The brand applies only natural materials and sources all leather (mostly vegetable dye) from Italian tanneries to create handmade, dapper footwear bearing a refined minimalist look. And only 60 pairs of each style are produced as a testament to the company's environmental creed.
Address: 20 Burton St, Darlinghurst NSW 2010
Phone: +61 2 9358 5004
Trading hours: Mon-Wed & Fri-Sat 11am-6pm, Thu 11am-8pm, Sun 12pm-5pm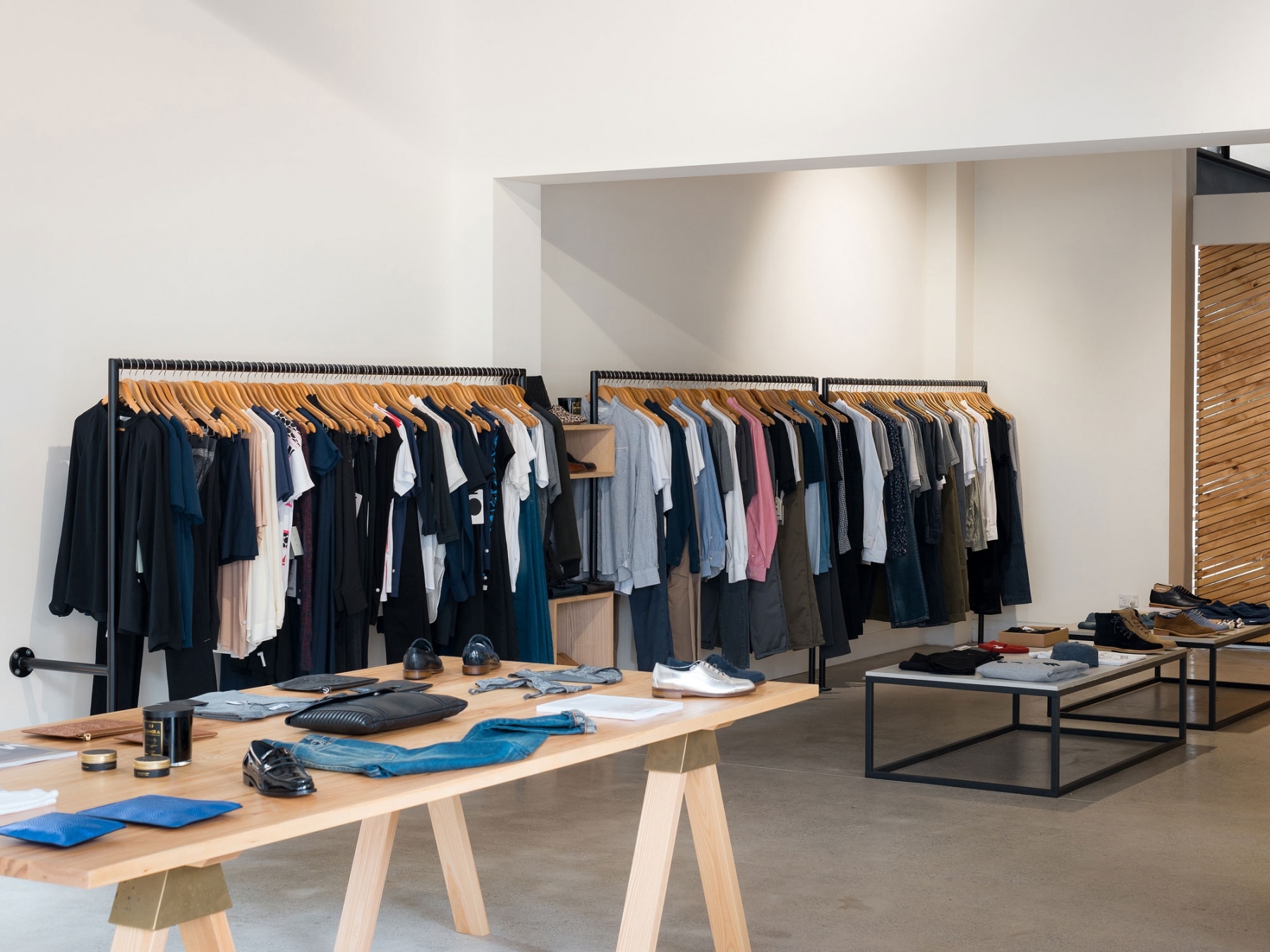 10. The Stables
Well known amongst Sydney's fashion set, The Stables is a full-service men's club comprising of curated fashion brands that are "rich in a story" and "backed by the promise of quality." Besides offering a luxury shopping experience, the retail establishment houses creative enterprises that suit the complex's affluent presence. Several big-name brands, as well as a number of exclusives including collections from Officine Generale and Pierre Maheo's new classically tailored workwear label, can be found inside. Come into this brilliant Sydney men's store to see what all the fuss is about.
Address: 352 Bourke St. Surry Hills, NSW 2010
Phone: +61 2 8021 5918
Trading hours: Mon-Wed & Fri-Sat 1am-6pm, Thu 10am-7pm, Sun 10am-5pm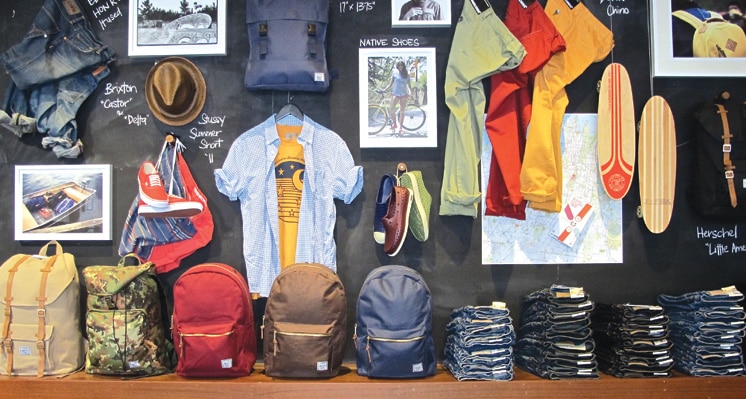 11. Maple
Not much of a label-whore so you say? Maple boasts a wide variety of mid-tier denim brands that are affordable and stylish, to say the least. Several cult Australian and international names can be discovered inside headlined by G-Star, Levis, Nudie, and Neus, with accessories from Bassike, Carhartt, Havaianas, Herschel, and Vans spread across the establishment. Brand loyalists can also invest in Maple's own range of plain tees to keep their casual look fresh without breaking the bank. If you've never heard of this Sydney men's shop before, you've heard of it now, and you owe yourself a visit.
Address: 244 King St, Newtown NSW 2042
Phone: +61 2 9517 1633
Trading hours: Mon-Sun 10am-5pm
You'll also like:
20 Best Tailors and Suit Shops in Sydney
12 Best Sneaker Stores in Sydney
General FAQ
Where can I buy men's clothes in Sydney?
Some of the best shops for men's clothing in Sydney are Supply, Subtype, Denham, and Mister Mister.
Where can I buy bespoke clothing in Sydney?
Some great stores for bespoke apparel in Sydney are Henry Bucks and Mister Mister.