8 Best Barber Shops in Brisbane
So you live in Brisbane and want to get a haircut, do you? Sure, you can roll the dice by visiting the nearest discount hairdresser, or you can scope our list of the 8 Best Barber Shops in Brisbane. And while the latter might cost a few extra bucks, it's an investment that pays off immediately in the form of raised eyebrows sailing in your direction. To those of you still not convinced: you go to that discount chop shop for hair–we dare you. Everyone else, check out our list of the 8 Best Barber Shops in Brisbane.
---
You'll also like:
14 Best Tailors and Bespoke Suit Shops in Melbourne
Haircuts & Whisky – Barangaroo Barber Shop
20 Best Barber Shops in Sydney
---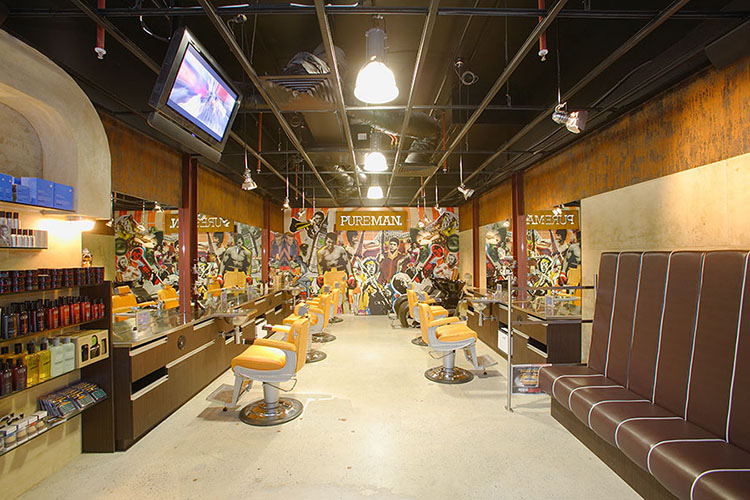 Pureman
Located right in the heart of Brisbane's CBD is the acclaimed Pureman Salon. And by acclaimed we mean acclaimed–it was hailed by GQ Magazine as "Australia's best hairdressing destination for men". Naturally, everything here is top notch and brimming with distinction. Expect one of the best haircuts Brisbane can offer and some luxurious treatment to go right along with it.
121 Albert St, Brisbane City QLD 4000 – Ph: (07) 3012 7990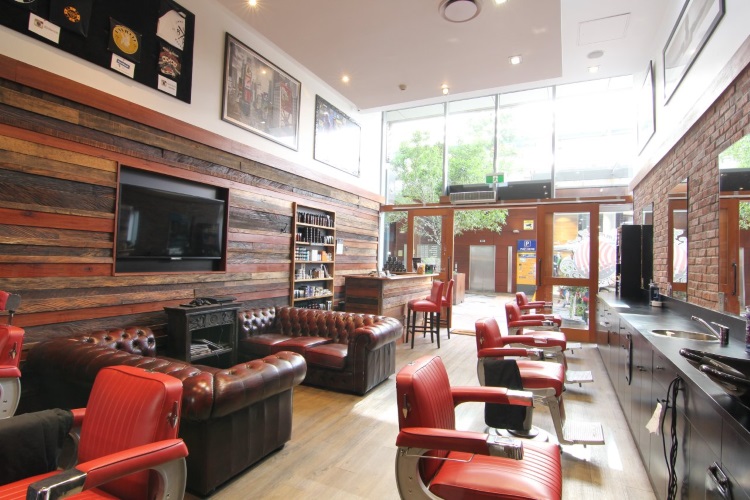 Jimmy Rod's
Jimmy Rod is his name and haircuts are his game–and by all indications he's winning triumphantly. One of Brisbane's best barber shops is also it's most ubiquitous. But that customer satisfaction came earnestly whereas Jimmy Rod's is a social oasis where men can go to be men. That means getting a brilliant cut and shave, but also chilling out with your mates or even kicking off a new bromance. There was a once a time when the barber shop was a great place to hang and that communal spirit comes roaring back to life at Jimmy Rod's.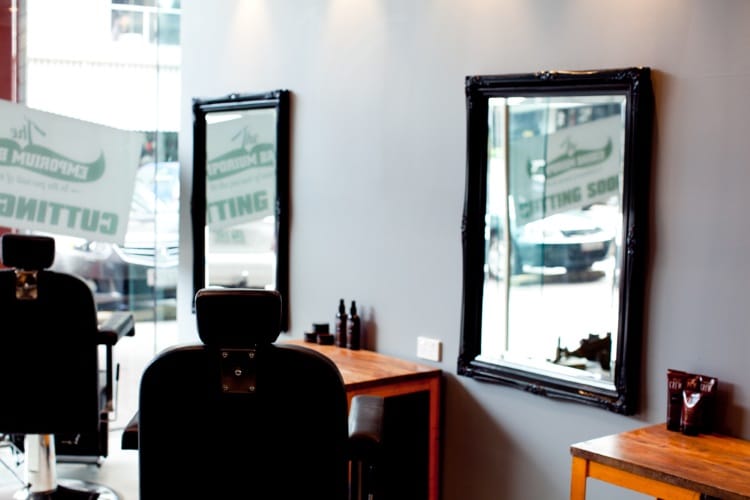 The Emporium
Having mastered the modern cut throat shave, The Emporium achieves absolute niche perfection. Of course that doesn't mean they won't cater to your style of choice with professional precision. Book an appointment at one of their two Brisbane barber shops and prepare for an experience that starts as soon as you walk through the door. That's when you'll be offered a complimentary beverage–make it a beer or perhaps an espresso from their boutique coffee bar. Sip and relax while a master barber goes to work on those locks.
Locations:
11/215 Adelaide St, Brisbane City QLD 4000 – Ph: (07) 3221 8156
4/1000 Ann St, Fortitude Valley QLD 4006 – Ph: 0478 500 055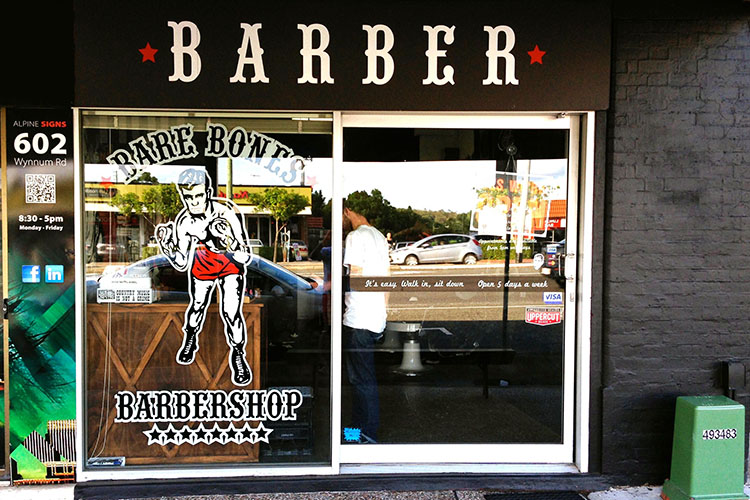 Bare Bones Barber Shop
Bare Bones takes its namesake to heart and that means a painless, efficient and completely dependable experience. No attitudes. No gimmicks. Just a superb cut and then you're on your way. If it sounds too rudimentary then you're missing the point because these guys have been in business since the 90s and they still get lines out the door. They've mastered the form without overly pandering to trends and that means a place where all men feel welcomed, not just the hipsters and beard connoisseurs. At Bare Bones, the haircut itself takes center stage and that's why it remains one of the best Brisbane barber shops after all these years.
Location:
602 Wynnum Rd, Morningside QLD 4170 – Ph: (07) 3899 6995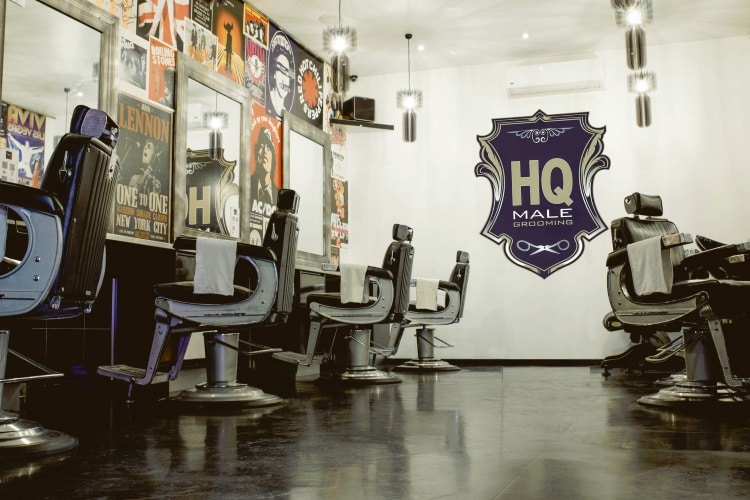 HQ Male Grooming
Grooming: it's not just for the ladies anymore. Take that message to heart fellas, because one day you might roll up to the party and be the only one still rocking the unkempt look with no takers in sight. Thankfully, there are places like HQ Male Grooming, a Brisbane hairdresser that prides itself on making you look your absolute best. That entails an heightened emphasis on personal hairstyle and clean, professional service. Check them out and get with the times.
87 Boundary St, West End QLD 4101 – Ph: (07) 3161 7688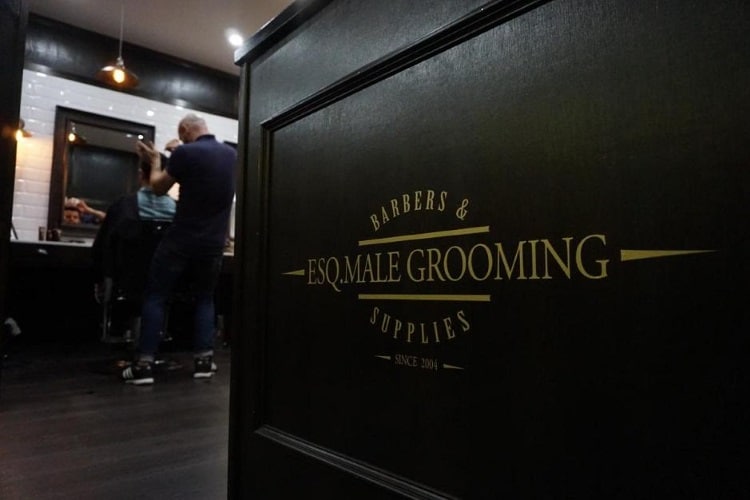 Esq Male Grooming
Here's another essential Brisbane hub to get your groom on and then some. Esq Male Grooming won't just pamper you silly, they'll go over every spare detail of your appearance with a fine-toothed comb (literally in some cases). Also available is a slew of premier in-house grooming products so you can maintain that handsome glow. For the sophisticated gentleman who wants to look his best at all times, accept nothing less.
3/41 Park Rd, Milton QLD 4064 – Ph: (07) 3369 3063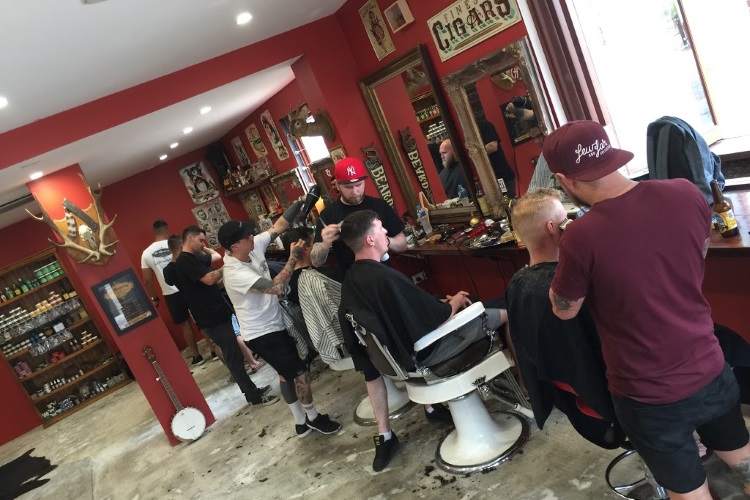 The Moustachery Barbering
It might sound like a moustache-only joint, but The Moustachery Barbering is an exceptional full service Brisbane barber shop with its own line of killer products and apparel. Walk into one of their locations and get a expert cut while being surrounded by tons of amazing man stuff, all of it for sale.
Crown & Co. Barbers
Located in The Valley, Crown & Co. duly combines modern attitude with retro visuals and a 50s barber shop aesthetic. The result is a living celebration of culture and style straddling all eras. Walk in, sip on a cold beer and make some friends while getting a custom cut.
368 Brunswick St, Fortitude Valley QLD 4006 – Ph: 0431 761 061
Like to get your groom on in different cities? Then be sure to check our list of the Best Barber Shops in Sydney and the Best Barber Shops in Melbourne.
Have you subscribed to Man of Many? You can also follow us on Facebook, Twitter, Instagram, and YouTube.
---
You'll also like:
14 Best Tailors and Bespoke Suit Shops in Melbourne
Haircuts & Whisky – Barangaroo Barber Shop
20 Best Barber Shops in Sydney
---